The Growing Use of Blockchain by Start-ups and SMEs with Alexandra Karpova (Co-Founder & CEO at Millennium Communications) at TCE2019 Prague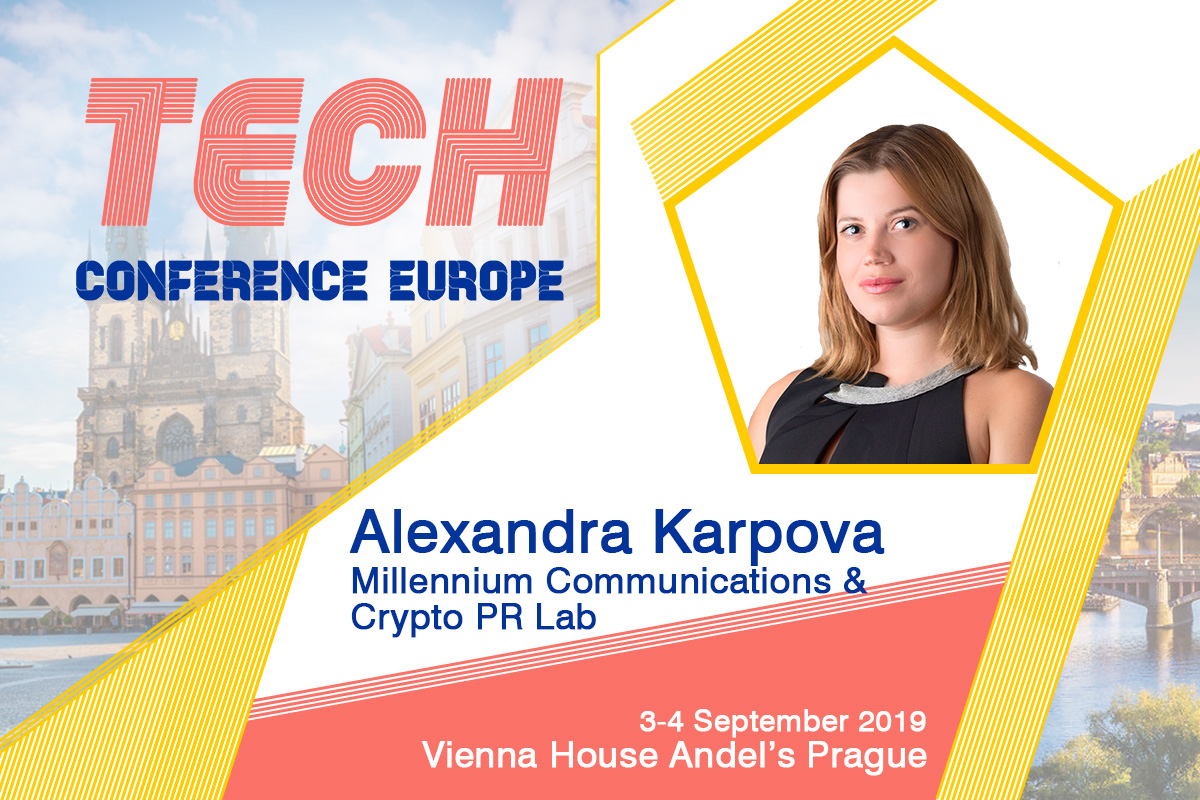 Reading Time:
3
minutes
The inception of new technologies has always been cataloged as a disruptor. There has never been such a technology that can carry the ability to disrupt ordinary business practices around the globe. Blockchain technology applications have only recently come to light, but are becoming more relevant and its potential only continues to grow. The wide use of Blockchain has been recorded also in the startup-up and SMEs companies and the booms are yet to come.
There are many ways in which businesses can already use blockchain and they depend on the industry in which they operate. In the real estate industry, there are marketplaces for renting or selling properties on blockchain-based P2P marketplaces. The same goes for the insurance industry, where blockchain-based applications already manage claims. The hype goes on and we can see the use of blockchain-based security applications in the IoT industry.
We must also mention logistics, where companies can tap into blockchain-based platforms that monitor and track freight movement. The list goes on and we are seeing these implementations on a daily base.
Small businesses can get ahead, innovate and build an edge with blockchain transformation by using blockchain-based services as well as creating their own apps on top of blockchain – decentralized apps, or DApps. Finally, businesses can already use smart contracts to regulate and govern relationships and agreements with other entities.
Most importantly, we can see that the biggest way in which blockchain technology is going to revolutionize SMEs is its ability to develop smart contracts.  All thanks to smart contracts, remote and autonomous consensus between two parties can be done through a single click on a self-reliant infrastructure that can help SMEs grow beyond their wildest imagination.
As a decentralized system, there is no need to pay intermediaries and both the enterprise and the consumer save a lot of money. Plus, the fact that blockchains are immutable makes it a lot more secure than traditional systems.
The organizers of PICANTE Tech Conference Europe are putting together a panel discussion that will focus on this revolutionary new trend can positively impact your Start-up/SME and what implications it will have for the future.
The panel discussion will be joined by Alexandra Karpova (Sasha), Co-Founder & CEO at Millennium Communications, who will bring the latest information about the widespread use of Blockchain.
About Alexandra Karpova
Alexandra is the CEO of Crypto PR Lab, the top blockchain and cryptocurrency public relations firm. She has eight years of experience in leadership roles in blockchain, finance, real estate, luxury concierge management, and marketing in New York. She managed a real-estate rental agency as well as founded Millennium Communications. She worked for top brands Morgan Stanley, CITI, Douglas Elliman Real Estate and luxury concierge LVH Global. Alexandra brings her knowledge of business and an extensive network of high-net-worth individuals eager to invest in new projects to Millenium Communications. She holds a bachelor's degree in finance and economics from Baruch College, NY.
PICANTE Tech Conference Europe is designed to bring both people and knowledge together and provides the excellent ecosystem of networking and learning opportunities without interruptions with emphasis on comfort and communication. After learning from genuine world-class experts and wayseers, meeting achievers shaping the B2B ecosystem, all attendees will get the chance to grab a drink and relax while networking at the evening social gathering.
REGISTER HERE or BROWSE THE AGENDA/PROGRAM!
Seats are limited (Super Early Bird Rate – valid through 30th of June)
About PICANTE Media and Events
PICANTE.today is a news publishing website which digests/hand picks the latest news about technology, entertainment, lifestyle, finance and politics and serves them to their readers and subscribers daily.
As a responsible learning source, the team at PICANTE Media and Events are committed to 3 main principles:
Trusted and Reliable Reporting & Publishing
The articles and press releases on their website are all published from verified sources.
NO Psychological and Emotional Manipulation
The editorial team and marketing team do not aim to produce emotional manipulation and always stay away from news, press release and articles that produce fear, anxiety, racism or show any sort of cruelty towards animals and humankind.
NO Fake News
PICANTE.today ensures readers will never find any "directed" lies on the news portal as the team has taken an anti-fake news standing point from their inception.
For more details, visit www.picante.today
CasinoFair launches pioneering real-time referral program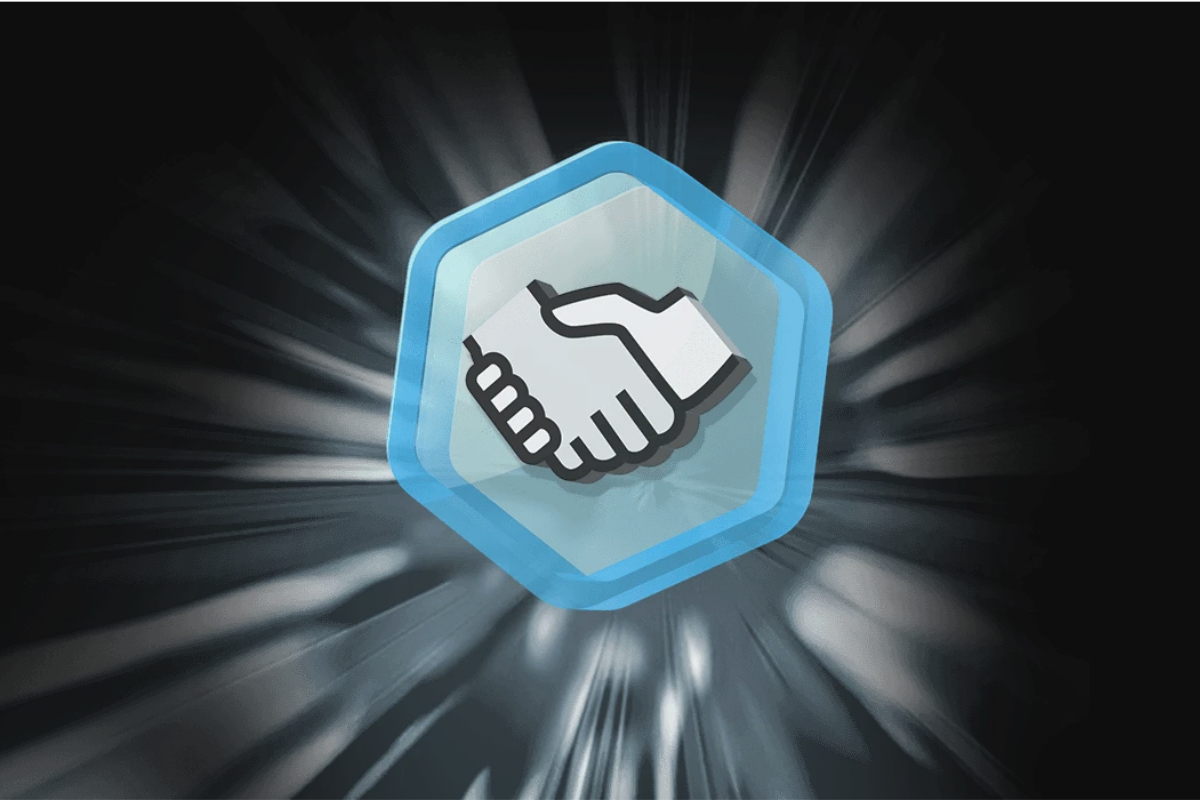 Reading Time:
2
minutes
'Famous For Fairness' CasinoFair, has today launched its game changing referral programme.
The technology, leveraged using the FunFair platform, guarantees real-time payments, and full transparency throughout, and anyone can sign up and earn as a referrer immediately.
The limited time Universal Offer at launch will deliver instant revenue to partners in real time direct to a nominated Ethereum wallet at the end of every affiliated game session.
Referrers no longer need to wait until the month or quarter end to receive payment, with smart contract technology ensuring revenues are paid as players play, and with all earnings transparent on the blockchain.
CasinoFair pays commissions on wagers guaranteeing income, paid in FUN, no matter if the player wins or loses, marking a progressive move away from the more traditional format based on player losses and luck, which regularly sees affiliates lose out.
The program will add an extra social dimension to CasinoFair's new generation of casino offering, complementing its millennial-focused games portfolio and Guaranteed Fair technology.
Lloyd Purser, MD of CasinoFair, said: "We're truly excited to launch this groundbreaking new affiliate technology which we see as the future of affiliate partnerships.
"We'll be showcasing our real time, guaranteed payments and drastically cut admin to partners for the first time at iGB Live next week, and we encourage all to come along and see our innovation first hand on stand E16."
To mark the launch of this innovative program, CasinoFair is running a promotion which will see the top three referrers by their player wagers rewarded with a prize pool of 500,000 FUN.
For more information and for those interested in becoming a referrer can sign-up here, while organisations looking to become an affiliate partner can register their interest here.
CasinoFair and FunFair Technologies will be showcasing this technology for the first time on stand E16 at iGB Live!, Amsterdam, 17-18th July.
SiGMA Group announces double summits for Manila 2020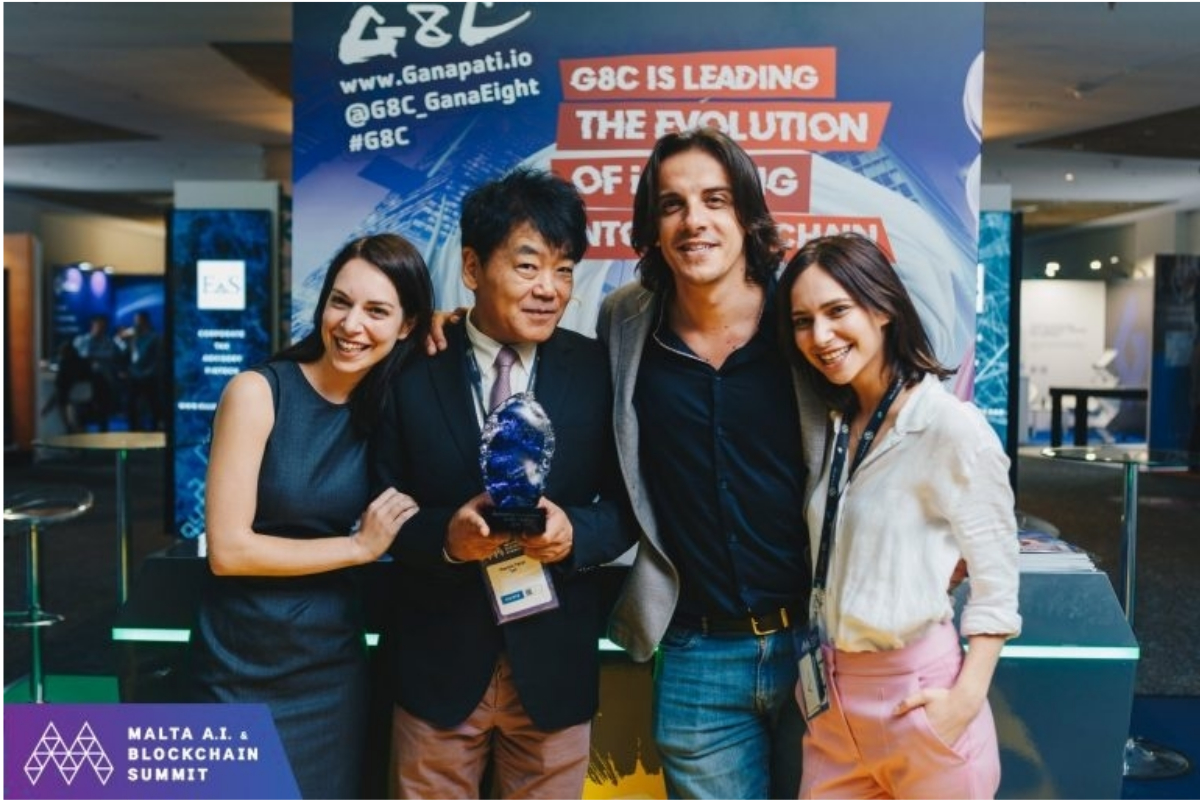 Reading Time:
2
minutes
iGaming, A.I. and Blockchain shows will take place at SMX Manila on the same dates, bringing all verticals closer
SiGMA Group has announced the dates for two shows in Manila for 2020, combined under one roof to ignite the symbiotic opportunities for businesses in each sector of iGaming, A.I., Blockchain, and emerging technologies. SiGMA Manila and Manila A.I. & Blockchain Summit will take place June 8th-9th 2020 at the SMX Convention Centre, Manila.
The Group's move eastwards capitalises on the strong interest in Asia for iGaming and the growing value there for companies looking to move into up-and-coming iGaming markets. As Asia leads the way in merging new blockchain and A.I. technologies with the global iGaming sector,  SiGMA Group is strengthening trade ties with the jurisdictions in the region to facilitate fresh business opportunities for European companies.
The joint expos will echo the success of sister events SiGMA Malta and the Malta A.I. & Blockchain Summit, both well-established annual events which have set high standards on a global level. The shows in Manila in 2020 expect to welcome over 600 exhibitors and 11,000 attendees from across the globe for two days of conferences and workshops, and premier networking events.
Aside from taking on a supportive role for European companies looking to forge closer relations with their Asian counterparts, the launch of SiGMA Manila 2020 and the Manila A.I. & Blockchain Summit promises to bring a myriad of benefits to the hotspot, with introductions to global companies looking to expand in the area at the top of the agenda.
Eman Pulis, CEO SiGMA Group, commented, "Regulatory turmoil in Europe and an increasing appetite in Asia for online gambling and Distributed Ledger Technology has led us to take this bold leap forward and launch our two most successful shows in Asia. Whether you're in iGaming, A.I., Blockchain, or emerging tech, our mission is to support the obvious trend of  European brands expanding East, and we're delighted to endorse the great opportunities that exist in Asia.
"We do not just want to react to what's going on out there, but we want to take an active, leading role in not only bringing the Asian and European community together but also building long lasting commercial opportunities."
The new hotspot for blockchain business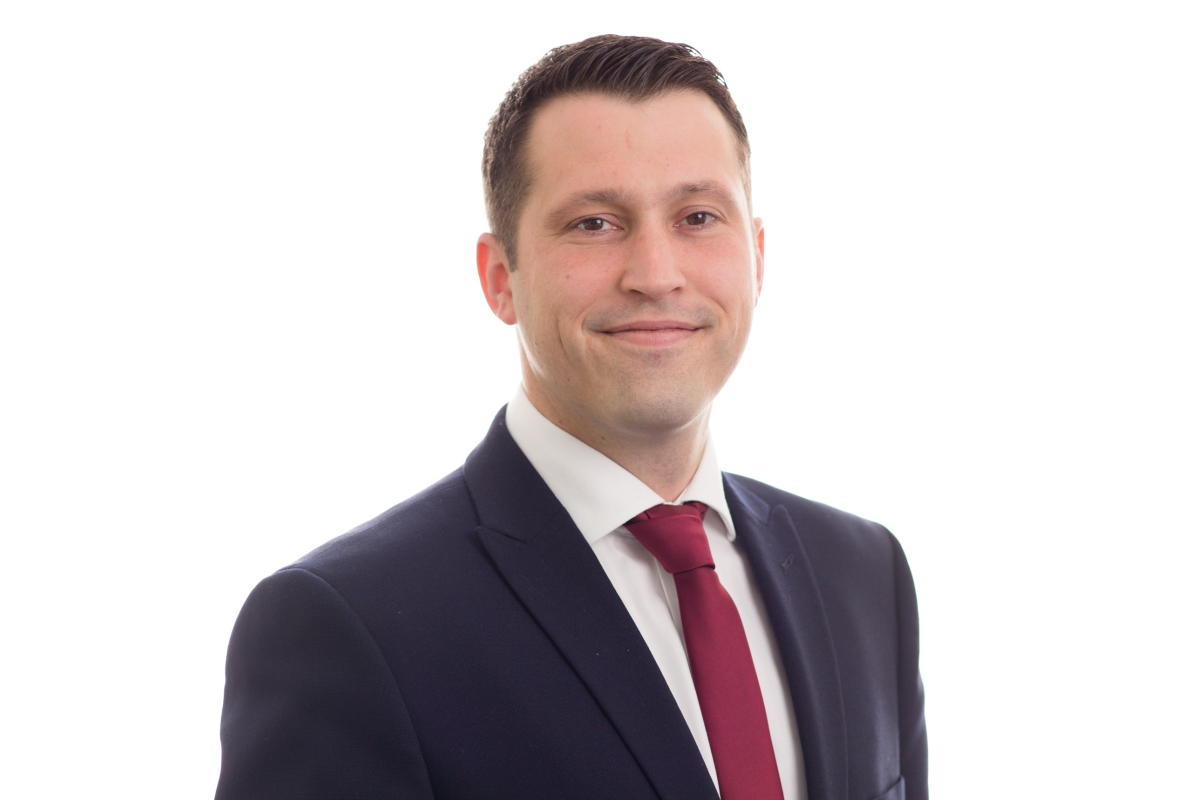 Reading Time:
2
minutes
A new global hotspot for blockchain businesses is rapidly emerging but it's not in Silicon Valley, Hong Kong or Singapore – it is, in fact, a tiny island in the Irish sea with a population of less than 85,000
The Isle Of Man is becoming an increasingly popular base for businesses whose main concern is blockchain tech.
The Isle Of Man has long been an attractive base for major gambling companies but is now catching the eye of the crypto crowd.
MetaVault, 3T Capital, Pundi X, Robet, Luckbox, Unikrn, Quanta, CoinCorner, Qadre and Casino Coin are all blockchain-based products based on the island.
SolutionsHub, based in Douglas, a B2B service provider and licensing specialist focused on cryptocurrency companies, worked with several of those companies to help set up shop on the Isle Of Man and says firms are attracted to the island thanks to the government's open approach to emerging and transformative technologies.
SolutionsHub CEO Lee Hills says the Isle of Man government deserves credit for embracing new technologies. Digital Isle of Man's launch earlier this year of Blockchain Isle of Man, a unique hub dedicated to growing the blockchain sector in the Island, is further proof that the Isle of Man is fast becoming the go-to destination for blockchain-based companies.
He said: "The Isle of Man Gambling Supervision Commission deserve a special mention also. Their open and supportive approach to new technologies is fundamental to our success and has seen the Isle of Man deliver real results for crypto and blockchain betting businesses, on time and on budget, while other jurisdictions heavily market capabilities, but as yet have failed to deliver results."
Lyle Wraxall, Chief Executive of Digital Isle of Man, said: "It's key that we work shoulder to shoulder with industry to embrace technical innovation and to build a strong ecosystem to support tech enterprises and start-ups licensing and locating on the Isle of Man."
SolutionsHub is celebrating "a true honour" after being recognised with a prestigious industry award when it was named Cryptocurrency Services Provider of the Year at the prestigious EGR B2B Awards 2019.
The EGR B2B Awards continue to reward and celebrate the very best service providers in the online gaming industry, recognising the achievements of suppliers from across all the major egaming disciplines including betting and gaming software, networks, mobile, payments, recruitment, IT and infrastructure.
Mr Hills said: "The EGR Awards are the most highly regarded awards in the gaming sector and to win this award is a true honour. A lot of hard work and dedication has gone into this award, not just from myself and my colleagues, but from our fiduciary and legal partners."
EGR judges commented that "the team that clearly knows what the sector needs. Impressive growth figures match the rise in popularity and acceptance of crypto in gambling."
ABOUT SOLUTIONSHUB:
SolutionsHub is regarded as the leading authority in crypto and blockchain gambling licensing, as well as Isle of Man regulatory compliant tokenized and blockchain businesses. The SolutionsHub team is renowned for its knowledge and expertise in dealing with new legislation, business models, and designing regulatory compliant solutions. Unique know-how, coupled with blockchain and gaming experts, have seen SolutionsHub obtain licenses and regulatory approvals for previously unseen gaming, gambling, blockchain, and fintech business models. SolutionsHub's portfolio includes the first regulatory approval of a blockchain gambling operator, designing world first crypto and player protection solutions and advising the Isle of Man's first hard-capped ICO.