Canadian Gaming Summit Recognizes 2019 Award Winners in Edmonton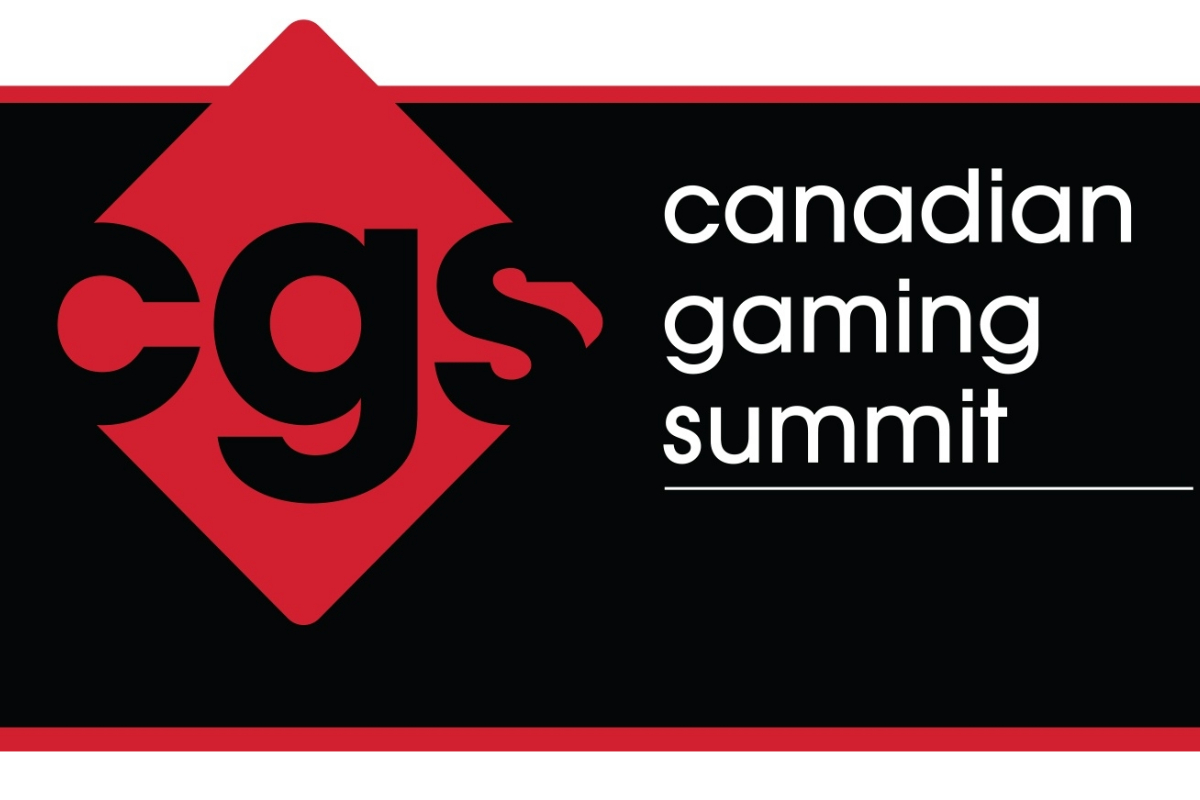 Reading Time:
4
minutes
Annual awards recognize the achievements of the Canadian gaming industry
Every year, The Canadian gaming industry honours the achievements of members within its community. The 2019 Canadian Gaming Summit in Edmonton will recognize one outstanding member in its community for their exceptional leadership and contributions to the industry.
In addition, four members of the First Nation's gaming community will be honoured for their positive impacts on the gaming industry as well as recognize the remarkable leaders and role models within the First Nations community.
Industry Leadership and Outstanding Contribution
The Canadian Gaming Industry Awards were first introduced 20 years ago to recognize the excellence in achievements, contributions and leadership within the gaming industry.
Congratulations to John Dominelli, the recipient of this year's Industry Leadership and Outstanding Contribution Award.
John Dominelli
As founder and CEO of NRT Technology, John Dominelli has been an instrumental player in developing innovative technologies which have transformed the gaming industry. Since founding NRT Technology in 1993, John has developed leading technologies such as the first ticket redemption kiosks and jackpot attendant kiosks, as well as numerous other innovations utilized by casinos and millions of people daily. NRT Technologies has grown drastically over the years, acquiring multiple technology companies and has developed to become the number one gaming kiosk provider in the world.
John's love for solving problems faced by the gaming industry and his revolutionary solutions drove him to develop one of "Canada's 50 Best Managed Companies" for the past 11 years and John has duly been recognized as E&Y Entrepreneur of the Year in 2005.
Today, John has grown NRT Technologies into an international corporation with hundreds of employees, five global locations, and over 100 million transactions annually serving more than 750 customers, including the World's Top 25 Largest Casinos. John continues to be an exemplary leader in the industry, revolutionizing the technology landscape and building a multi-national leading corporation.
The Canadian Gaming Industry Awards are sponsored by the Canadian Gaming Association.
First Nation Canadian Gaming Award Winners
The 10th Annual First Nation Gaming Awards honour the outstanding accomplishments and contributions of First Nations people employed by a First Nations casino within Canada and the continued development and improvements within their operations.
Congratulations to the following First Nation Canadian Gaming Award recipients:
First Nation Canadian Gaming Community Service Award
Tracey Aginas
Since 2014, Tracey Aginas has dedicated herself to bettering her community in any way possible. Between her position as a childcare worker and her battle with a rare illness, Tracey has never deviated from her devotion to the Alexis community. As a member of the Nothern Isga Foundation's board, Tracey has shown an unparalleled dedication to serving her community by consistently volunteering her time to attend special meetings with regulators and planning sessions, in addition to attending all monthly meetings. Despite extenuating circumstances, Tracey never missed a meeting in order to ensure the NIF had a quorum of directors, enabling constant benefits for the Nations members.
Speaking to Tracey's dedication, Kathleen Alexis, CEO of Northern Isga Foundation Charity, says "Tracey rose above her illness because she is a very caring and appreciative young lady, that wants to make a difference for the betterment in our community."
First Nation Canadian Gaming Leadership Award
Lise Kwekkeboom
Since joining the team at Casino Rama in 2004, Lise Kwekkeboom has been an instrumental part of the marketing operations. Lise's exceptional collaboration skills and her dedication to the success of the organization are clearly exemplified in her daily role as well as the numerous initiatives she has taken on and lead to success. Glenn Trickey, VP of Gaming Operations at casino Rama, describes Lise's leadership style as enthusiastic, customer oriented, open minded, and effective. Lise constantly goes above and beyond her role as Director of Marketing Services by taking on numerous additional initiatives and never misses the opportunities to engage with customers and staff on the floor. As a result of Lise's exceptional leadership and dedication, Casino Rama has seen revenue enhancements and significant cost savings in many of the initiatives Lise takes on.
First Nation Canadian Gaming Lifetime Achievement Award
John Blair Morin
Blair Morin has been an integral part of the gaming industry since 1991 where he started his career as a Blackjack dealer at The Palace Casino in Edmonton. Today, Blair sits on the Board of Directors of the River Cree Resort & Casino. Blair's dedication to the gaming industry and the Enoch Cree Nation spans throughout his entire career, supporting and leading initiatives to grow and improve the industry and his community. During his tenure, Blair worked to open the first First Nation's Casino in Alberta and opened a Casino Dealer School, among many other successful initiatives. Blair's outstanding work has been repeatedly recognized by his community and he has been awarded three Aboriginal Role Model awards: The Leadership award in 2005, the Economic Development Award in 2009 and the Community Involvement Award in 2016.
Over the last 39 years Blair has dedicated himself to the gaming industry and his home community, playing an instrumental part in the success of all initiatives he takes on.
First Nation Canadian Gaming Employee of the Year Award
Robert Commanda
Bob Commanda has been part of the Casino Rama team since 2001 as a leading technician. Since day one Bob has been an efficient and hardworking technician, who not only leads with proficiency but also with patience, care and understanding. Bob is known for his hands-on approach to leading the technicians, often working side by side with them on the floor and always taking the time to ensure all of his workers not only know how to operate the machines, but also understand how they work. Throughout all of his work, Bob retains his strong belief of "when you know how and understand why, you can repair anything." With this mindset, Bob has ensured the success of all his technicians and has contributed to improving Casino Rama's operations. In addition to his hard work training technicians and improving the quality of machines, Bob also developed a tracking program for Casino Rama to ensure continued regulatory compliance. Bob's expertise and commitment to the success of both the casino and all its technicians has made him an invaluable member Casino Rama's team.
The First Nation Canadian Gaming Awards are sponsored by Casino Rama and Miller Thompson LLP.
About the Canadian Gaming Association:
The Canadian Gaming Association (CGA) is a national trade association that works to advance the evolution of Canada's gaming industry. The association's mandate is to promote the economic value of gaming in Canada; use research, innovation, and best practices to help the industry advance; and create productive dialogue among stakeholders.
The CGA is co-owner of both the Canadian Gaming Summit, Canada's premier annual conference and exhibition for gaming professionals, as well as Canadian Gaming Business magazine. Visit www.canadiangaming.ca to learn more about the CGA and gaming in Canada.
SOURCE Canadian Gaming Association
Canadian Internet Gambling: What New Technologies Are Used for Casino Safety?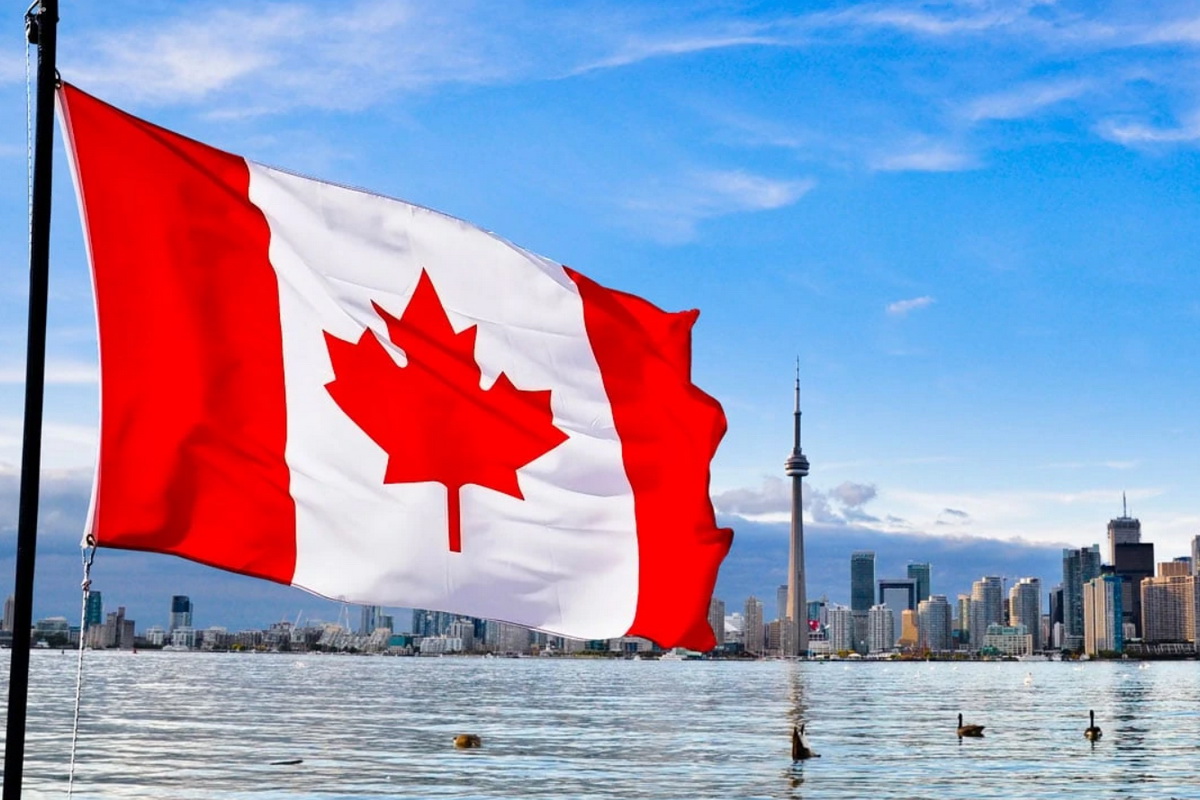 Reading Time:
3
minutes
This article provides information on how one of the best specialists in the field of casino security systems development implemented his innovative technologies for world-famous gambling establishments. This man has devoted his whole life to casinos, knows firsthand about all the secrets of gambling establishments and is ready to share them with us.
Nora company – invisible casino guard
This is the name of the company of the extraordinary specialist Jeff Jonas. He is literally obsessed with introducing all kinds of innovative technologies in the field of casino security both, online and land-based establishments. His team has developed many different mechanisms to protect gambling clubs. In 2005, Jonas decided to sell one of his first companies involved in identifying the relationship between casino players and the croupiers to IBM.
Thanks to this deal, a unique system called Nora appeared, which determines the relationship between the croupier and casino client, which made the gambling business more profitable. This is probably the most unusual and unique system in this area that has appeared over the past ten years.
Such a system is even used in banking, the largest banks around the world use it so that their employees do not provide loans to dubious clients. Many scammers register offshore companies where they withdraw money earned in an unscrupulous way. Insurance companies also use Jeff Jonas' security system. And many other organizations use this technology to provide security measures in their enterprise.
Jeff Jonas is currently continuing to develop systems in US, Canada and China. Its activities are incredibly in demand, and every campaign, whether it is a large bank or a casino, is eager to receive from its new innovative technology that will increase the level of security of the organization.
According to Jeff Jonas, who has vast experience in the gambling business, most US and Canadian casinos spend the money they earn on expanding and opening new gambling tables and slot machines, and only few are worried about their own safety. Take, for example, one of the largest casinos, where about two thousand cameras are installed, watching their customers, it would seem that this is quite enough.
But these cameras are only enough for a small number of clients, and they focus only on those who win large sums of money.
Many successful players use a card counting system, Jeff Jonas' innovative technology is able to calculate how effective a player's method is, and whether such a client poses a threat to the casino's profit. If the answer is yes, then the player will be asked to leave the casino and the casino will not lose a large amount of money.
Now every parking lot is equipped with cameras that use police technology, cameras record the vehicle number and transmit information to the casino, the program determines how much money the player spends, how efficient he is and whether he can, in general, be allowed into the casino.
Protection designed for online casinos in Canada and other countries
Everything is clear with protection in land-based casinos, but what about protecting online resources? Jeff Jonas worked with IBM and several casino software companies to develop a custom system. Nora 2.0 is a system used in online casinos around the world including the Canadian online casino Casinonic. Nora 2.0 works through neural networks and self-learning algorithms. All this allows the "program" to find potential threats or malware that third parties may try to inject into the casino platform.
Nora 2.0 has already established itself well in the field of online gambling, having prevented about 3 thousand attacks on servers with casino software in 2020. The main beauty of Nora 2.0 is that the algorithm does not need updates, it is completely autonomous and is able to carry out all updates on its own. Who knows, maybe soon it will be used as an anti-cheat protection in video games as well.
Passport Technology Signs Cash Casino Calgary and Cash Casino Red Deer and Introduces New POSpod® Self-Service Kiosks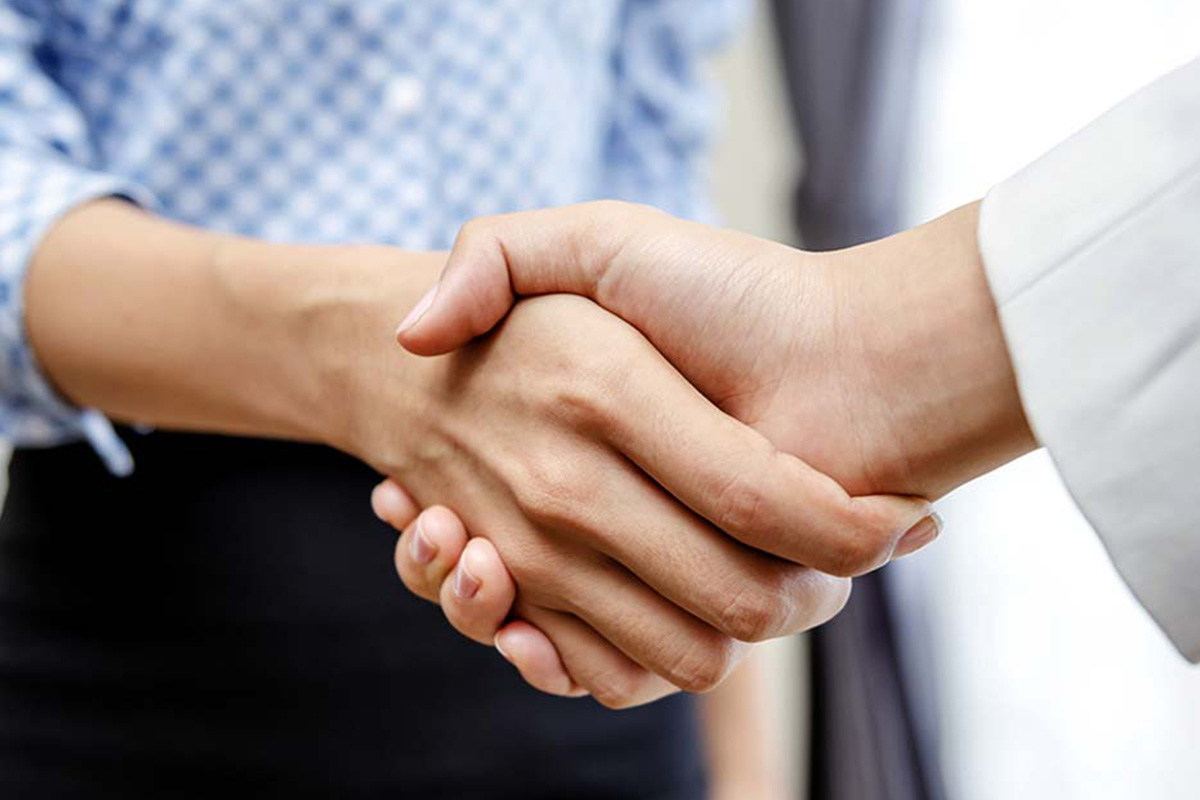 Reading Time:
2
minutes
Passport Technology, the leading provider of casino cash access services internationally, now provides cash and cashless services to over fifty percent of Alberta casinos with the launch of ACM OwlTM solutions at Cash Casino Calgary and Cash Casino Red Deer. Passport Technology's self-service platform delivers maximum cash to the casino floor, operational efficiencies to the casino and numerous social responsibility features, it also provides social distancing measures within COVID-19 planning criteria through self-service kiosk technology.
Passport Technology's CashValet PCI-DSS Level 1, P2PE-certified solution, and cloud-based application facilitates immediate and maximum approval amounts and supports real-time reporting of the transaction cycle while providing casino guests with an enhanced experience including dynamic fee structures, free play credits, self-exclusion options, and numerous security and regulatory compliance features. Passport's POSpod® kiosks are custom-built with the latest peripherals to meet the demands of the high-traffic casino environment, while deploying a best-in-class user interface custom developed by market and  customer. The POSpod® line of self-service kiosks include free standing, countertop and the new mobile cashier enhancement, all of which provide the Patron and Operator the same experience and feature functionality. ACM OwlTM  technology provides industry leading ATM services combining transaction speed, maximum throughput, local support and a truly elegant design.
"We're excited to collaborate with Cash Casino Calgary and Red Deer," states Kurt Sullivan, President of Passport Technology. "Passport's suite of products and solutions are secure, robust and promote responsible gaming while delivering maximum funds to the casino floor. We look forward to contributing towards the overall success of Cash Casino with the installation of ACM OwlTM during our long-term engagement and providing guests in Alberta with the best possible experience."
On June 25, Passport announced an agreement to be acquired by Australis Capital Inc. (CSE: AUSA) (OTC: AUSAF), leveraging Passport's international footprint in brick-and-mortar casinos with Australis' Cocoon Technology serving cannabis dispensaries in North America and Australis' Paytron Merchant Services. The full announcement is available at: https://ausa-corp.com/news/australis-capital-announces-expansion-of-fintech-platform-to-include-gaming-through-proposed-acquisition-of-passport-technology-and-private-placement-of-units.
BCLC Contracts with iTel to Support Lottery Network Services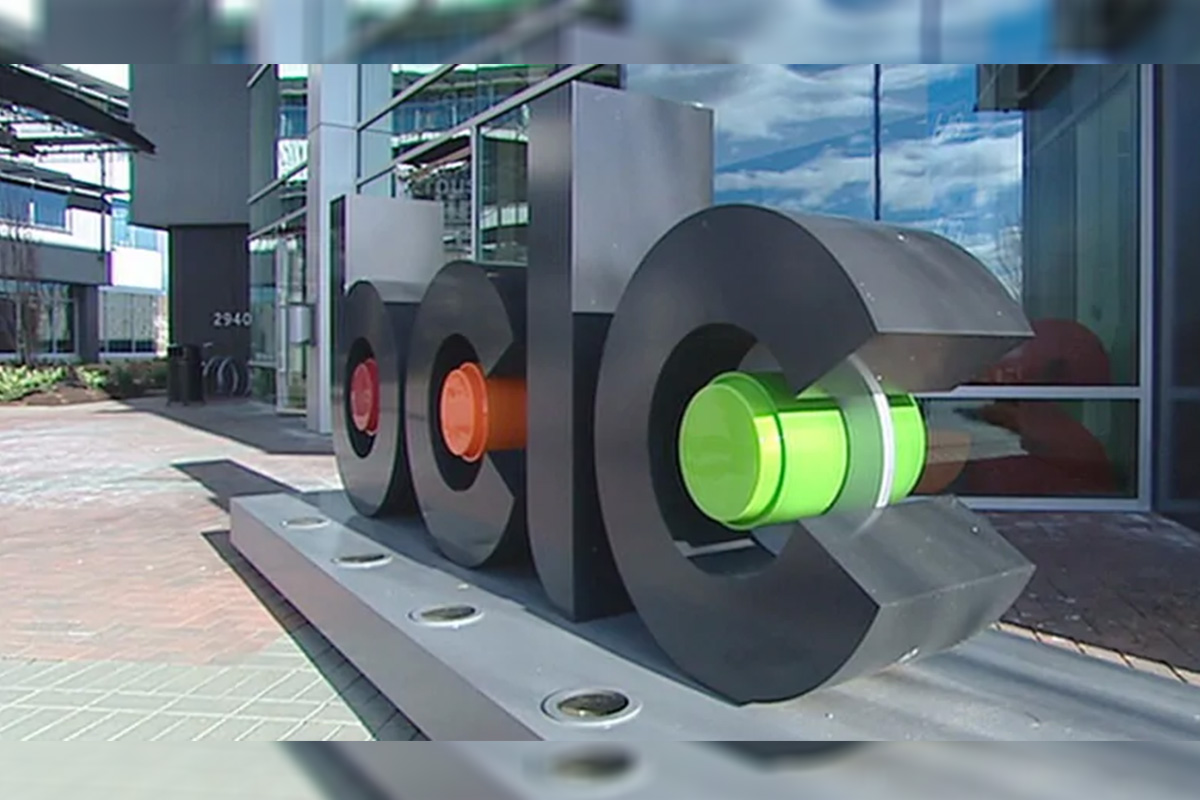 Reading Time:
2
minutes
Kamloops' technology future looks even brighter with a new agreement between two of the city's largest technology companies: BCLC and iTel Networks (iTel).
Under a three-year contract with BCLC, iTel will provide the fast and secure Internet connection needed to support BCLC's retail partners located in remote and rural areas of the province to sell lottery products.
"Given the breadth of our network, iTel checked off all the boxes we had on our list," said Pat Davis, Vice President of Business Technology and Chief Information Officer. "Its unique ability to support our remote network requirements provided an efficient solution to meet our business needs. We're pleased to work with an organization that shares our support for expanding the local tech business."
BCLC awarded the contract to iTel for Province Wide Internet Services following a public procurement process that included an August 2019 Request for Proposal.
"Having lived in Kamloops for most of my life, I am deeply invested in this community both personally and professionally," added Danny Rink, CEO, iTel Network. "I am excited that we have built iTel over the last 12 years to be an organization that can support the vast and robust network needs of an enterprise organization like BCLC, and by doing so, iTel can continue to invest in the community and help further grow the Kamloops tech sector."
In addition to both being deeply rooted in the Kamloops technology sector, both BCLC and iTel support the Kamloops Innovation Centre (KIC), a non-profit technology start-up accelerator. Rink helped found KIC in 2012 and BCLC has since created an on-site Innovation Lab in partnership with KIC, with the goal of fueling growth of local tech talent.
"Diversification into technology for B.C.'s regional economies requires the active participation of its large technology employers. iTel Networks and BCLC have proven themselves to be those catalysts in our community," said Dr. Lincoln Smith, executive director, KIC. "Both of these corporate leaders are directly and indirectly helping to create the ecosystem in Kamloops where new technology-enabled businesses can start up and thrive."
Thanks to lottery players and retailers across B.C., the lottery business helped BCLC generate $1.4 billion for the Province of B.C. last year to support health care, education and community programs across B.C.