SBTech named Sports Betting Supplier of the Year at EGR B2B Awards 2019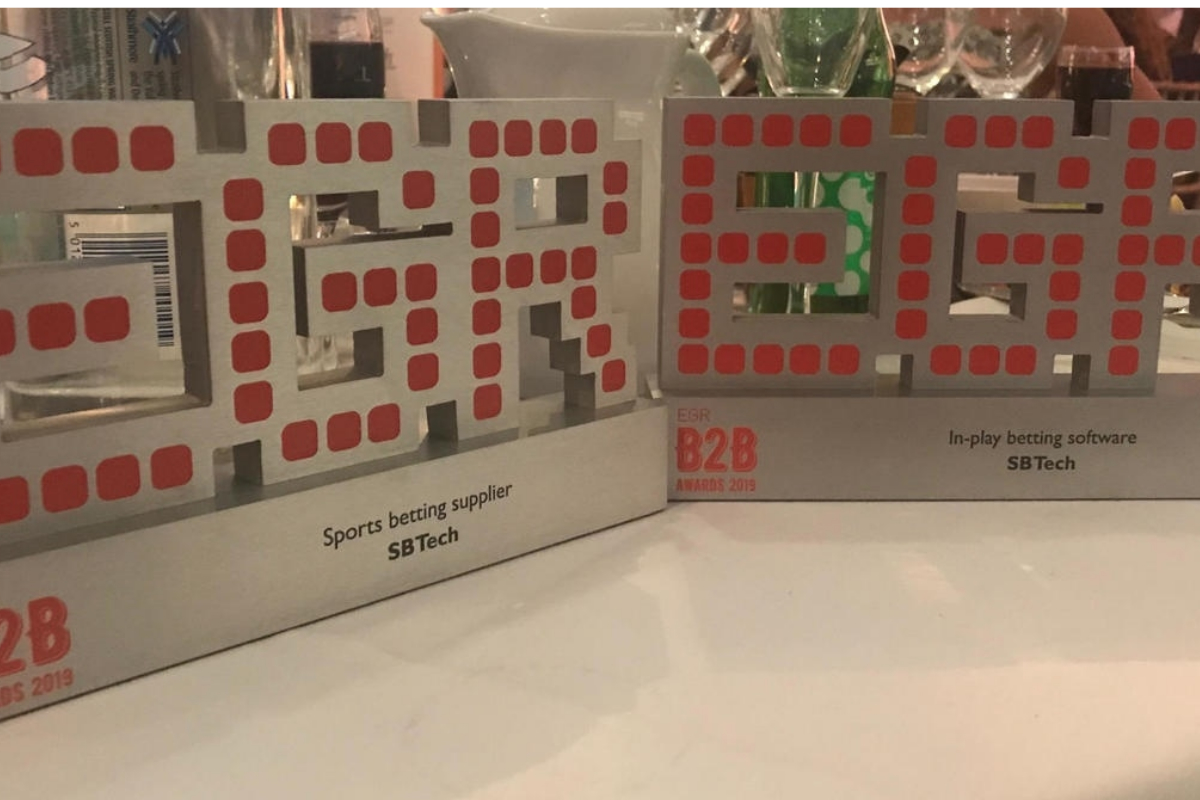 Reading Time:
2
minutes
Industry-leading technology company also wins In-play Betting Software Supplier award for fourth year in a row
SBTech has won two major prizes at the eGR B2B Awards 2019, claiming Sports Betting Supplier of the year and best In-play Betting Software, the fourth consecutive year the company has achieved this accolade.
The pioneering business has achieved a host of significant milestones in the last 12 months, winning some of the industry's biggest sports betting and platform technology contracts across established and newly regulated markets including the UK, US and the Nordics.
SBTech created history by becoming the first supplier to announce sportsbook technology partnerships in the newly regulated US market with Churchill Downs, Golden Nugget and Resorts Casino, just weeks after the repeal of PASPA.
Since then it has rapidly become the go-to sportsbook platform supplier having won several major public procurement processes due to its innovative, proven, revenue-generating platform and sportsbook technology that is recognised as the number one for speed to market, localisation and flexibility.
In May this year SBTech launched of the most significant new brands into the competitive UK market, powering Gamesys' new sportsbook brand Virgin Bet after agreeing a landmark five-year full platform deal. SBTech was selected by Gamesys due to the depth of next-generation platform and sportsbook API's.
In January this year SBTech was also named Sports Betting Supplier of the year at the annual EGR Nordics Awards with judges praising its achievements in the region for providing highly innovative, best performing sportsbook products to several of the industry's major brands for more than a decade.
Andrew Cochrane, Chief Development Officer at SBTech, said: "All the team's hard work and commitment has paid off and we're delighted to win the prize for the Sports Betting Supplier of the Year for the first time. We've secured some of the industry's largest and most strategically significant deals in the last year and this is just reward for everyone's efforts.
"To also win In-Play Betting Software Supplier for the fourth year in a row is testament to our innovative product suite of in-play sports betting products that continue to deliver a unique user experience for players and outstanding results for our customers.
"I'd like to thank EGR and the judging panel for the awards, and everyone at SBTech for enabling us to deliver outstanding technology and customer service to all our valued partners."
1xBet lines up 'phenomenal' offering for Mexico following official license approval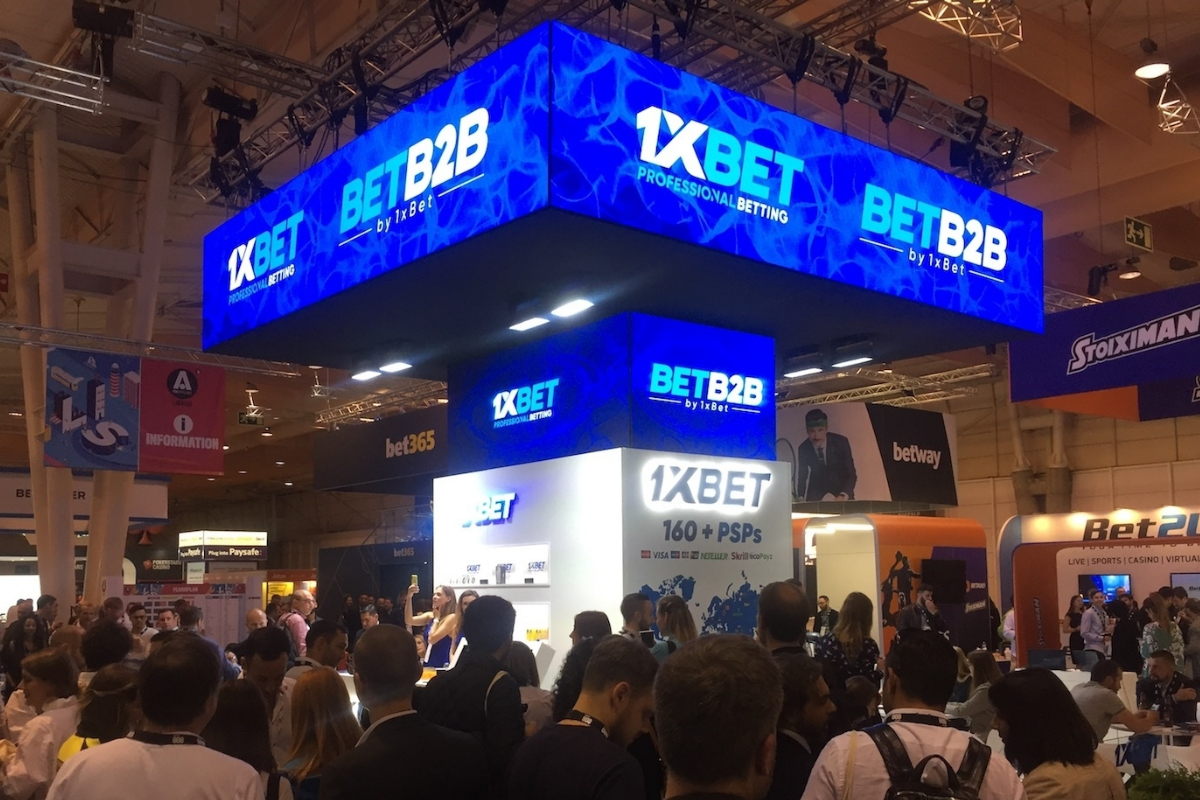 Reading Time:
3
minutes
Setting the stage for its wide-ranging and ambitious goals across Latin America, 1xBet has proudly received a full license from the Games & Lotteries Office of the Mexican Ministry of the Interior. As the company details 'huge plans' for the market and a strong focus on raising the status of the Mexican gaming industry, it's clear 1xBet is serious about becoming the number one bookmaker in one of LatAm's largest gaming markets…
The award winning online sports betting odds provider, 1xBet, has confirmed it will be driving a comprehensive expansion program in Mexico following approval to conduct operations in the country for the foreseeable future. The company will be focussing primarily on eSports, online and sports betting, thanks to its wide line of 70+ sports catering to all players, whilst also using its experience to drive the Mexican industry forward as a whole.
"We are proud to say that this is a very big step that demonstrates our ambitious goals in the Latin American market," explained the 1xBet team after the license was agreed.  "We have several successful projects implemented in Latin America, but entering the Mexican market opens up even more prospects for us. This is one of the largest countries in Latin America, which is actively developing in all sectors. Getting started there is a success for any company, even the top brands."
As one of the world's most recognised brands in sports betting, 1xBet believes its experience gained in other markets stands them in good stead and the company claims it will utilise 'tried and tested methods' to ensure customer satisfaction of the highest level as well as a series of special offers for players across the country.
"It is not everyday that one enters such a large market," said 1xBet's team.  "Therefore we are giving particular priority to broadening our name in this emerging market whilst maintaining our brand. We can promise that in the near future you will discover a great deal about the activities of 1xBet in Mexico. But for now, we can assure future players of this – we have a lot of phenomenal things lined up for you."
Following the approval of its Mexican gaming license, 1xBet has conducted focused R&D into which sectors take centre stage in the country's industry. The company has highlighted it will promote a high number of offers on football and boxing – the two main sports in Mexico – as well as catering to all other players with its more than 70 sports offerings. In addition to sports betting, 1xBet will also tap into the increase in the popularity of eSports in Mexico, as well as presenting other special betting options across the region.
"Mexico is a vibrant nation of sports enthusiasts," said 1xBet's team. "The love of sports and victories is evident in the manner in which the public ardently supports local athletes and teams from the bottom of their hearts. Mexico is one of the centres of the emerging LatAm industry and we are pleased to start work here and support the passion of the Mexican people with our quality product. We have huge plans which were formulated after conducting a detailed examination before entering the market and we guarantee 1xBet will do everything to raise the status of Mexico in the gaming industry to an even higher level."
1xBet has stated its first priority is to become the number one bookmaker for Mexican players and with its new license not being limited to only online activities, the company is also hard at work establishing a physical presence in the country.
"The 1xBet team adheres to its philosophy and believes that there is no universal path to success," the team added. "Our betting company is firmly established in several dozen countries, and each experience was unique. Each market has its own specifics of work, and for us, each is an invaluable experience. Of course, we will use all our knowledge to develop the brand in Mexico, but at the same time, we will prepare something new and innovative for this region. This is the only way to win consumer loyalty and earn a positive reputation. Whether online or land-based we will be available to everyone, because our site and application are already available for Mexican users."
Alongside Brazil, Mexico is one of the key gaming markets in Latin America in terms of revenue and serves as a barometer for the future of the industry in the region. With 1xBet's new license, the company is keen to establish new partnerships, ambassadors and sponsorships, not just to help grow the brand's footprint in the region, but more importantly, to raise the profile of the Mexican industry and drive the country's market forward at this crucial time.
1xBet's team concluded: "Mexico and Brazil are both important markets for us at this time and with our latest license we look forward to strengthening our position in Mexico as one of our main areas of focus in Latin America. Of course, when you start working in a new market, this opens up opportunities for new partnerships and sponsorships. In Mexico, there are a lot of media people, star athletes and strong teams. We are already considering sponsorship ideas with top figures in the Mexican market so stay tuned for more news coming soon!"
Lara Jones returns in a new quest to win ancient Egyptian treasures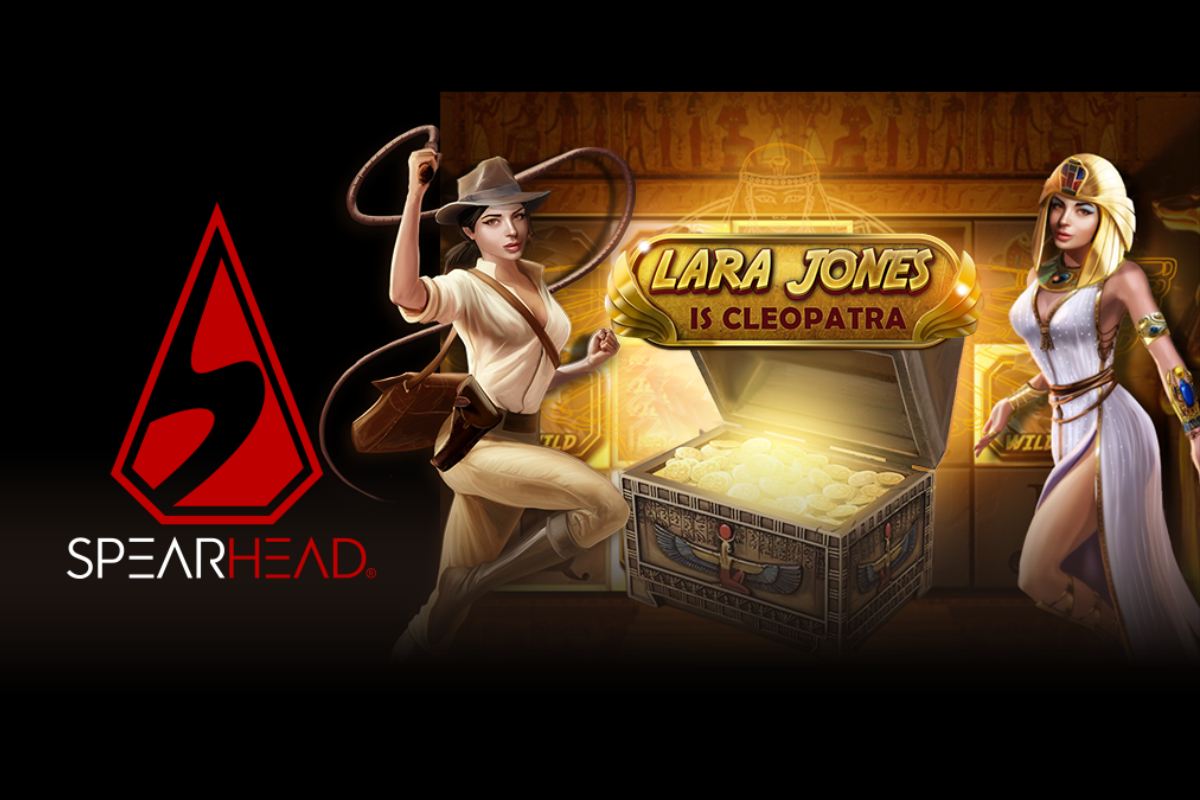 Reading Time:
2
minutes
Spearhead Studios announces the launch of Lara Jones is Cleopatra, new high volatility, innovative title, which sets its action inside the tomb of the famous Egyptian Queen. The game sees the alluring treasure explorer, Lara Jones, in her new adventure to entertain video slots fans.
Fresh from her adventures in the highly successful precursor game, The Book of SoulsTM, Lara Jones is on a new quest to discover the remarkable treasures hidden deep inside the tomb of Egyptian Queen, Cleopatra.
The game, which was developed using Spearhead Studios's proprietary game development technology and tools, is optimised for mobile gameplay and is highly responsive across devices. The UI responds fluidly to the device orientation, and the file size is best-in-class for premium-quality games of this type. It is available in a wide range of currencies and languages and is certified for all major jurisdictions.
Kevin Corti, Game Development Director at Spearhead, comments: "Our internal team has excelled, once again, in producing this game. The math model is highly engaging, the artwork and visual are stunning, and the audio effects close to a cinematic experience. I am very proud of everyone who worked on Lara Jones is Cleopatra and I am extremely confident that players will love it".
Mathias Larsson, Managing Director at Spearhead, says: "I am thrilled that we are bringing our lead character, from our top-performing game The Book of SoulsTM into our latest title, Lara Jones is Cleopatra. She will continue to star in upcoming titles, along with many other entertaining characters which we plan to introduce in the forthcoming months.
"Lara Jones is Cleopatra is our 4th game release of 2020, demonstrating that we are truly delivering high-quality games in rapid succession. In Q2, we will maintain this momentum, releasing a minimum of 5 new titles".
Lara Jones is Cleopatra is a high volatility, 5×3 video slot with ten pay lines and a maximum win approaching 17,000X. The base game offers single-line wins of up to 3,000X and the Cleopatra Spin which, when triggered, sees all Queen, Jack and 10 symbols being replaced with the top-paying Cleopatra symbol potentially generating wins in excess of 1,000X. All base and feature wins can be entered into the Gamble Ladder to potentially increase them up to €30,000.
The appearance of three scatters in the base game will transport the player to deep inside Cleopatra's tomb and grant them an initial ten free spins. During free spins, any wilds that land on the reels become Sticky Wilds for all subsequent free spins – including any retriggers – building a tremendous sense of excitement when the right symbols land. The game has a Return to Player (RTP) of 96.46%.
If you want to test the game, please reach out to: [email protected].
Skillz Partners with the American Red Cross to Help Alleviate Blood Shortages Due to Coronavirus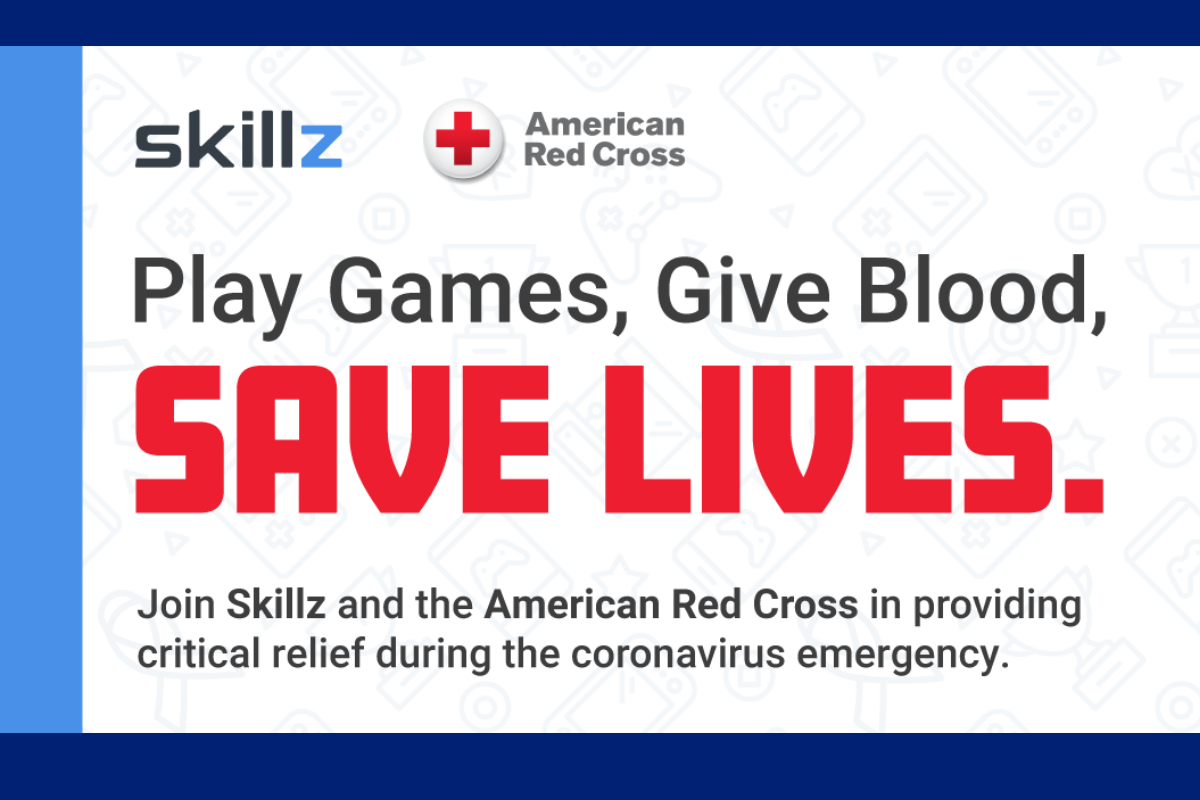 Reading Time:
3
minutes
Skillz, the leading mobile games platform that connects players around the world in fair, fun, and meaningful competition, today announced a new fundraising initiative with the American Red Cross. Through proceeds from mobile esports tournaments, Skillz will help the American Red Cross ensure hospital shelves are stocked with lifesaving blood for patients in need during the coronavirus emergency.
"Due to the coronavirus outbreak, blood drives continue to be cancelled at an alarming rate — about 8,000 so far — but we continue to urge blood drive hosts to maintain scheduled blood drives whenever possible," said Jennifer Adrio, Executive Officer for the Northern California Coastal Region at the American Red Cross. "Proceeds from Skillz will help the Red Cross continue to deliver its lifesaving mission nationwide due to this public health emergency."
Skillz is transforming the way modern charities and nonprofits engage with donors, enabling anyone with a mobile device to donate to great causes by playing games. The company previously partnered with the American Red Cross to support the families and communities affected by the 2019 California wildfires, raising over $41,000 in one tournament.
"During this pandemic, it's important that we do our part by rallying the Skillz community to aid our healthcare systems and the professionals on the front lines," said Andrew Paradise, CEO and founder of Skillz. "Our partnership with the American Red Cross will help make sure they have the tools and funds to serve communities in need during this crisis."
Skillz players will be able to contribute by entering Skillz mobile tournaments Saturday March 28 through Sunday, March 29. 100% of tournament proceeds will go towards ensuring continued delivery of the vital American Red Cross mission nationwide.
Skillz will additionally encourage its 30 million registered players to pledge and donate at their nearest American Red Cross Blood Donation Center.
Players can find a game and participate at games.skillz.com. After logging in, look for the "Red Cross COVID19 G4G" event.*
The Red Cross supplies nearly 40% of the nation's blood supply. Blood donation is essential to ensuring community health, and shortages could impact patients who need surgery, victims of car accidents, cancer patients and other emergencies. Donating blood is still a safe process, and people should not hesitate to give blood in order to help patients. For more information on the Red Cross or how to donate blood, please visit redcrossblood.org.
Skillz is harnessing the power of its platform to support a range of important causes, and has worked with a range of organizations including the American Cancer Society and The World Wildlife Fund, in addition to the American Red Cross. Last year, Skillz hosted the largest charity tournament in mobile esports history by partnering with Susan G. Komen, and raising more than $120,000 from more than 25,000 participating mobile game competitors in just 10 days of tournaments.
*New events may take up to one hour to show up after installing the game. 
About Skillz Inc.
Skillz is the leading mobile games platform that connects players around the world in fair, fun and meaningful competition. The Skillz marketplace helps developers build multi-million dollar franchises by enabling social competition in their games. Leveraging its patented technology, Skillz hosts billions of casual esports tournaments for 30 million mobile players worldwide and distributes over $60 million in prizes each month. The company is headquartered in San Francisco and backed by leading venture capitalists, media companies, and professional sports leagues and franchises. Skillz has earned recognition as one of Fast Company's Most Innovative Companies, CNBC's Disruptor 50, Forbes' Next Billion-Dollar Startups, and the #1 fastest-growing company in America on the Inc. 5000.
About the American Red Cross
The American Red Cross shelters, feeds and provides emotional support to victims of disasters; supplies about 40 percent of the nation's blood; teaches skills that save lives; provides international humanitarian aid; and supports military members and their families. The Red Cross is a not-for-profit organization that depends on volunteers and the generosity of the American public to perform its mission. For more information, please visit redcross.org or cruzrojaamericana.org, or visit us on Twitter at @RedCross.
SOURCE Skillz