BtoBet partners with Fazi in casino portfolio upgrade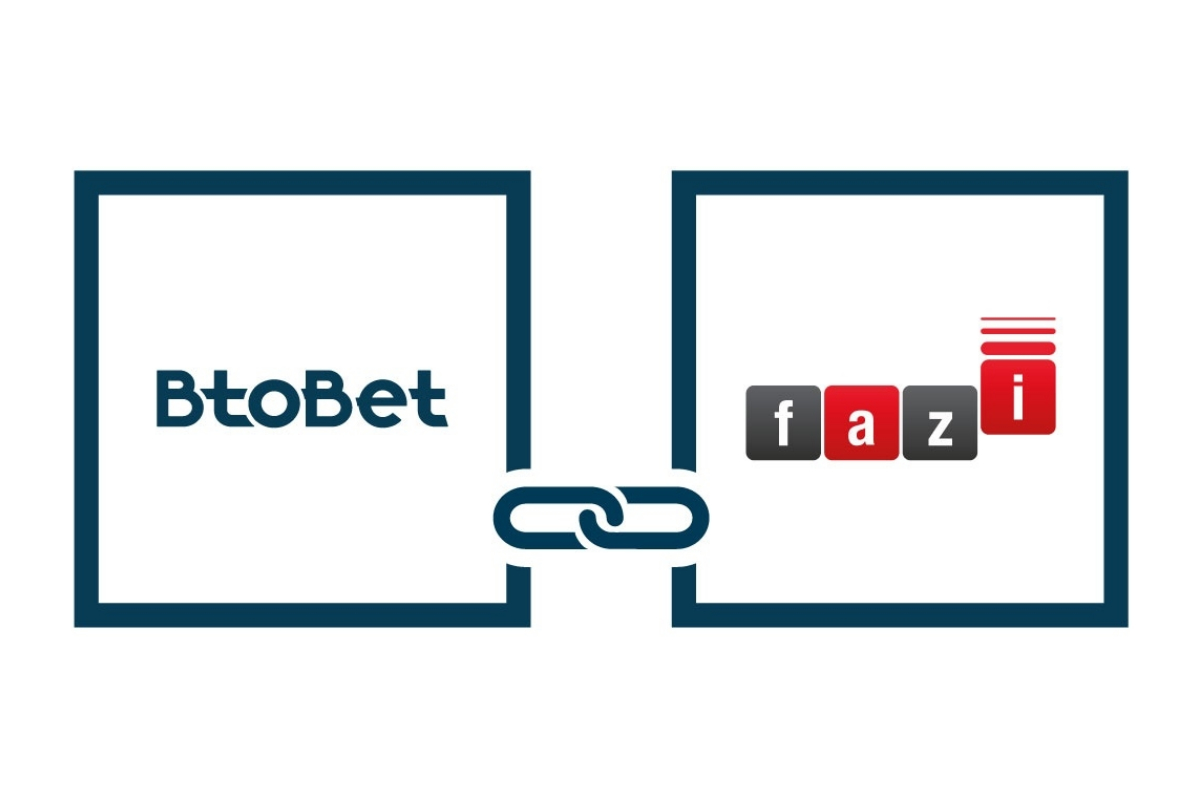 Reading Time:
1
minute
Platform provider integrates new innovative content
In line with its vision to provide an optimal experience to the end player through constant innovation, BtoBet has partnered with Fazi Interactive, with the leading iGaming platform provider set to integrate a new suite of content from the online slots and table game supplier.
This new deal will see BtoBet bolster its online casino portfolio with Fazi Interactive's innovative virtual games distinguishing themselves through stunning graphics and animations. The company's content is also renowned for the exciting new gameplay developed in HTML5 technology for all kinds of players, meaning they can be played across all channels, devices and platforms.
Alessandro Fried, BtoBet's CEO stated that "BtoBet has positioned itself as a leader in the industry by constantly pushing for technological innovation to deliver an outstanding user experience. This undoubtedly is a principle that Fazi Interactive has in common with us. Their online casino portfolio speaks for itself, with their titles boasting advanced visuals as well as new and innovative features. I am positive that their content will be hugely popular amongst players, seeking a next level UX."
Bojan Mitic, Fazi Interactive's CEO stated that "We're very pleased to partner with BtoBet. This partnership is valuable to us and we are proud to see our games offer through one of the most sophisticated gaming platforms in the industry. We share the same vision of providing our customers with leading technology and product enhancements to meet their requirements. We believe our slots and table games will continue fascinating even the most demanding players and growing our presence with such a renowned and globally recognized company."
BtoBet Shortlisted For Esports at CEEG Awards 2019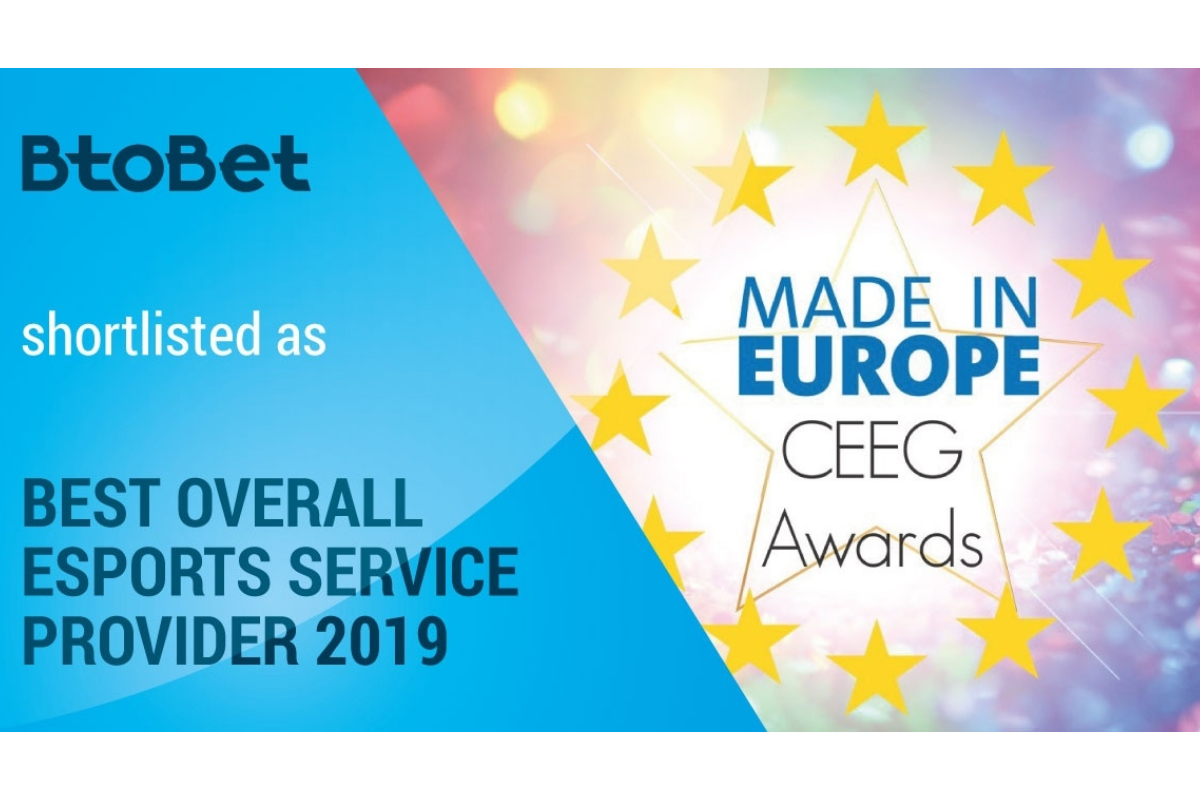 Reading Time:
1
minute
Sabrina Solda: "Pleased to be considered as one of the main contributors in the region for a market with immense potential"
BtoBet is pleased to note that it has been shortlisted in the Best Overall eSports Service Provider for this year's Central and Eastern European Gaming Awards.
Sabrina Soldà, BtoBet's Chief Marketing Officer, stated that BtoBet is always keen on improving its provision of iGaming technology to online casino and bookmakers alike, and the fact to be shortlisted in this important category demonstrates not only the validity but also the level of excellence of its core technology.
Soldà further added that eSports is surely one of the industry's most interesting verticals, with its year-on-year increments making it the fastest growing market in the industry. "I perceive enormous growth in regards to eSports in the short to medium term, especially with the ever increasing use of smartphones and social media, which directly result in increased player engagement in this vertical.
"At BtoBet we do not only understand the true potential of this market, but more importantly what the players themselves want, and thus are always evolving our products to augment engagement and enhance the user experience."
The CEEG Awards aim to reward the hard work of gaming software suppliers, operators and service providers that are active in the Central and Eastern European region. BtoBet will look forward to the 24th of September to find out the winners that will be announced at the exclusive event that will be held at The Ritz-Carlton in Budapest.
Is the time ripe for South Africa to focus on its online iGaming industry?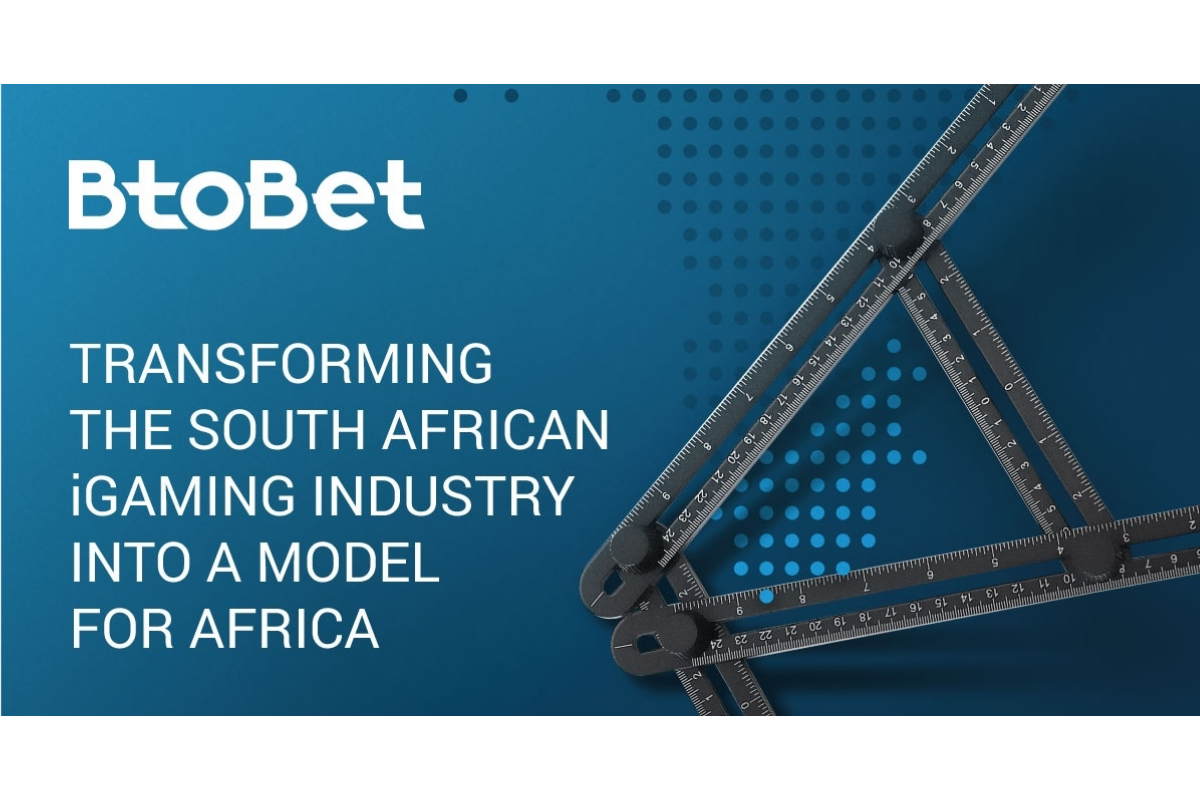 Reading Time:
2
minutes
BtoBet eyeing evolving South African opportunity … Publishes Industry Report "Transforming the South African iGaming Industry into a Model for Africa"
Following its expansion in regulated markets across the whole African continent, BtoBet is eyeing with interest the evolving situation concerning the South African market. Having by far the most developed technological infrastructure in Africa in terms of internet and smartphone, the opportunity is ripe for the country to thoroughly regularize the market and follow the path undertaken by other countries in order to reap more benefits whilst safeguarding not only the investment of the operators but the players' interests as well.
With the country already boasting a strong retail gambling market, BtoBet has published an Industry Report analyzing the huge opportunity, in technological terms and market revenue, that South Africa keeps in hold for the iGaming industry, and how the introduction of a strong regulatory framework could propel the country at the forefront of the gambling industry in Africa.
Sabrina Solda, BtoBet's Chief Marketing Officer, stated that the region already has a strong reputation from a retail perspective. The task now is to do the same for the online sector, where online gambling, including sports betting, is still unregulated. An opinion also shared by Themba Ngobese, CEO of the Casino Association of South Africa (CASA), who in a recent interview expressed his views that the government should intervene soon regarding the matter. "The government needs to step up with a deliberate and concerted effort to enforce its laws to protect the regulated gambling industry and the public."
The Industry Report "Transforming the South African iGaming Industry into a Model for Africa" also analyses the national gambling statistics that have been published by the local National Gaming Board, which indicate that the overall Gross Gambling Revenue have been registering exponential year-on-year growth, with the GGR for the financial year of 2018 amounting to 28.8 billion rand.
Take the opportunity and download BtoBet's latest market analysis and see how you can grasp the opportunities that the South African market keeps in hold.
BtoBet Emphasises Importance Of Payment Systems in West Africa in Industry Report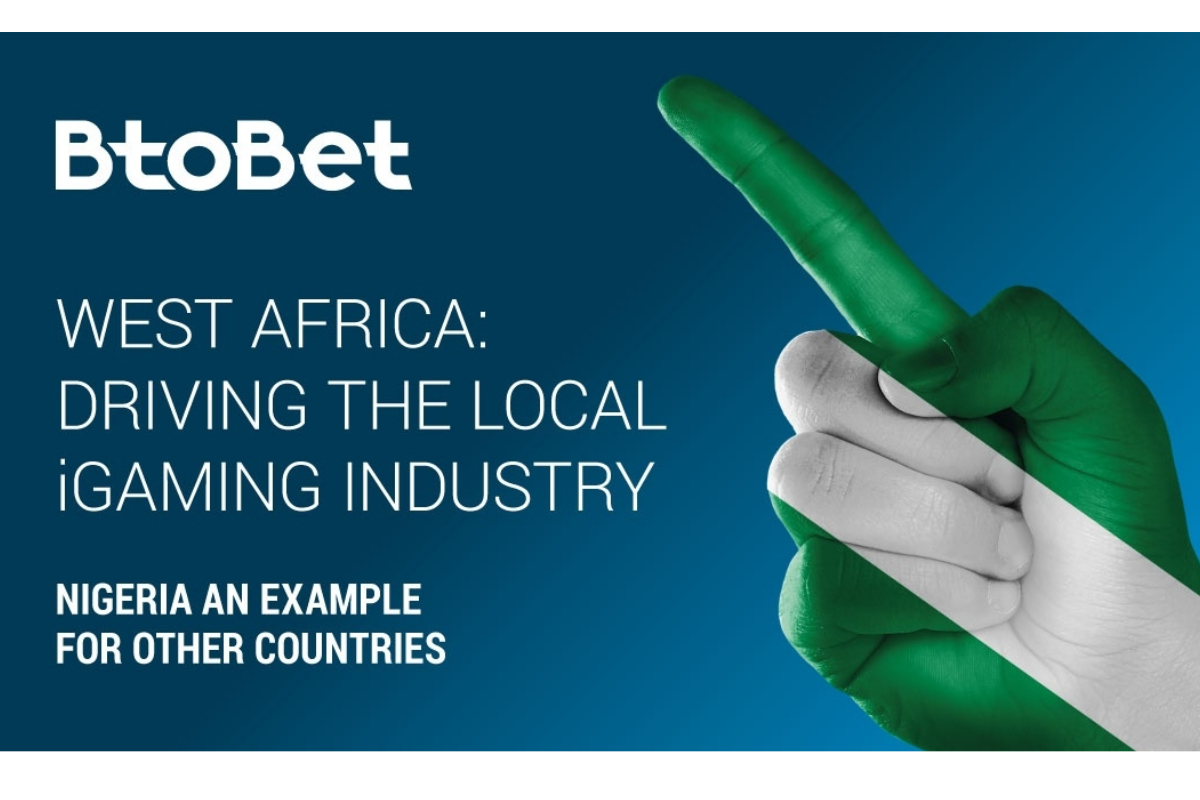 Reading Time:
2
minutes
Leading iGaming platform provider publishes Industry Report with focus on the Nigerian industry
With operators in the more mature European market facing stiff challenges in terms of regulatory upheavals and market growth somewhat plateauing, Africa has been one of the major emerging markets attracting operators' interest seeking to diversify their operations. But in a continent where the technological sector is still earmarked by many as having significant shortfalls, West Africa and especially Nigeria, is registering significant year-on-year improvements in terms of internet and smartphone penetrations, laying a solid foundation for an exponential growth for the local iGaming industry.
However as BtoBet's latest Industry Report analyses, online sports betting is booming largely thanks to payment systems developed by home-grown technology firms that are starting to make online businesses more viable. The payment gateways integrated in the more advanced iGaming platforms are not only resulting in faster digital payments, but have also helped to ease fears of electronic fraud, thus contributing in a shift towards online transactions, much in the same way that Safaricom's M-Pesa money transfers have changed the scenario in which transactions are carried out in Kenya.
As stated by Alessandro Pizzolotto, STM Gaming's CEO – with the company being BtoBet's regional Certified Partner for Africa – "not only is the country registering a constant increase in terms of internet and smartphone penetration, but investments in the fintech sector has seen the business thrive." He further stated that all indications are pointing to a massive potential for online penetration and expansion. "All this coupled with the fact that the local regulatory framework is one of the most robust in the region, and the local population being very passionate about sports in particular football and major European leagues, have resulted in a significant growth of Omnichannel operators in the market."
BtoBet will be flying to Lagos for the Sports Betting West Africa summit to meet with local and international licensees keen on expanding their footprint in the continent. Schedule a meeting to meet with our team of local experts by sending an email on sales@btobet.com.
Operators can also download BtoBet's latest Industry Report – West Africa: Driving the local iGaming industry – to have a better insight regarding the requirements and knowledge needed to become a leader in the local iGaming industry.