SportCaller bags a big double at the EGR B2B Awards 2019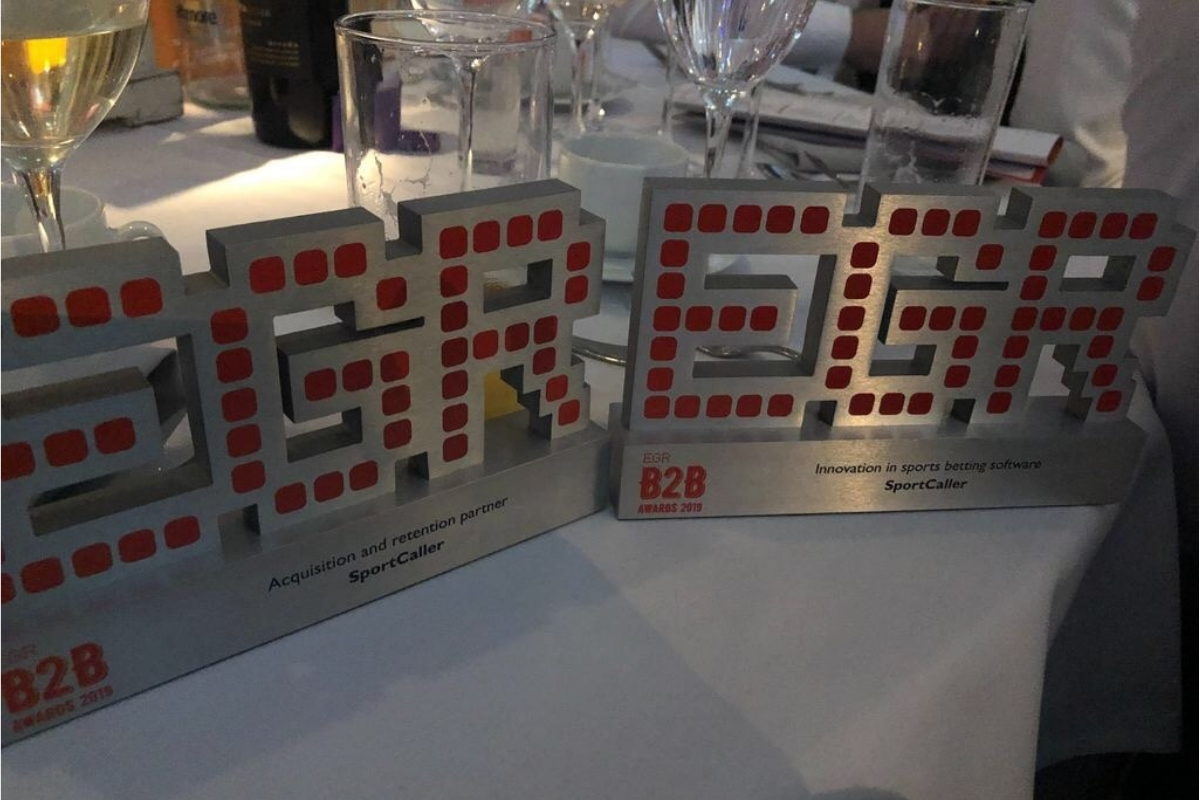 Reading Time:
2
minutes
Free-to-play specialist caps breakthrough year with a pair of prestigious prizes at the Tower of London

SportCaller, the free-to-play (FTP) sports-game specialist, has scooped two awards – for Best Acquisition & Retention Partner and Sports Betting Software Innovation of the Year – at the prestigious EGR B2B Awards 2019.
The EGR B2B Awards recognises outstanding achievement across the igaming industry. The winners were announced on Tuesday 25th June at a gala ceremony held at the historic Tower of London.
The judging panel for the industry's flagship awards, featuring key industry stakeholders, was uniquely impressed by SportCaller's best-in-breed SCore platform, high-performing games and all-round flair for technological innovation.
This brace of awards follows a particularly productive year for SportCaller, which has seen it expand its global footprint and break out into emerging markets. To which end, SportCaller now offers over 30 FTP games across more than 20 countries in Europe, Asia, Africa, Latin America, Australia and the USA. Having recently announced a landmark long-term deal with Kindred, SportCaller also counts Paddy Power Betfair, William Hill, GVC, FanDuel, and the Stars Group as existing longstanding clients.
SportCaller MD Cillian Barry said: "It was a great night for our company. They say success has many fathers but SportCaller's rise is categorically a collective effort, with our talented team pulling together many different threads to drive business in a challenging and changing market for a wide variety of partners.
"Deep collaboration with all of our clients, in order to identify specific goals and objectives, forms a key cog in our unique game-delivery process. Nowhere has this been more visible than in the lead we took from Stephen McMeel and the innovation team at Paddy Power for the delivery of Beat The Drop. Winning the award for Sports Betting Software Innovation is due reward for their vision in conceptualising a truly new and unique sports betting product.
"Peer-approved awards like these validate all our hard work in taking sports betting to the next level through the innovation and engagement levels of our clients' suite of games, not to mention our team's commitment to helping our partners realise their ambitions through reliable cutting-edge tech. It's a fantastic endorsement of our platform, and the next 12 months will see that commitment extend to assembling an even broader range of clients, games and possibilities!"
Having pioneered the model of a free-to-play jackpot in 2014, SportCaller has expanded its worldwide reach in 2019, branching into 22 countries as diverse as Spain, France, Italy, Greece and the U.S., alongside a number of countries in Asia and Africa, with its easy-to-integrate product portfolio.
Top Mobile Game Developers Team Up to Help Global Charities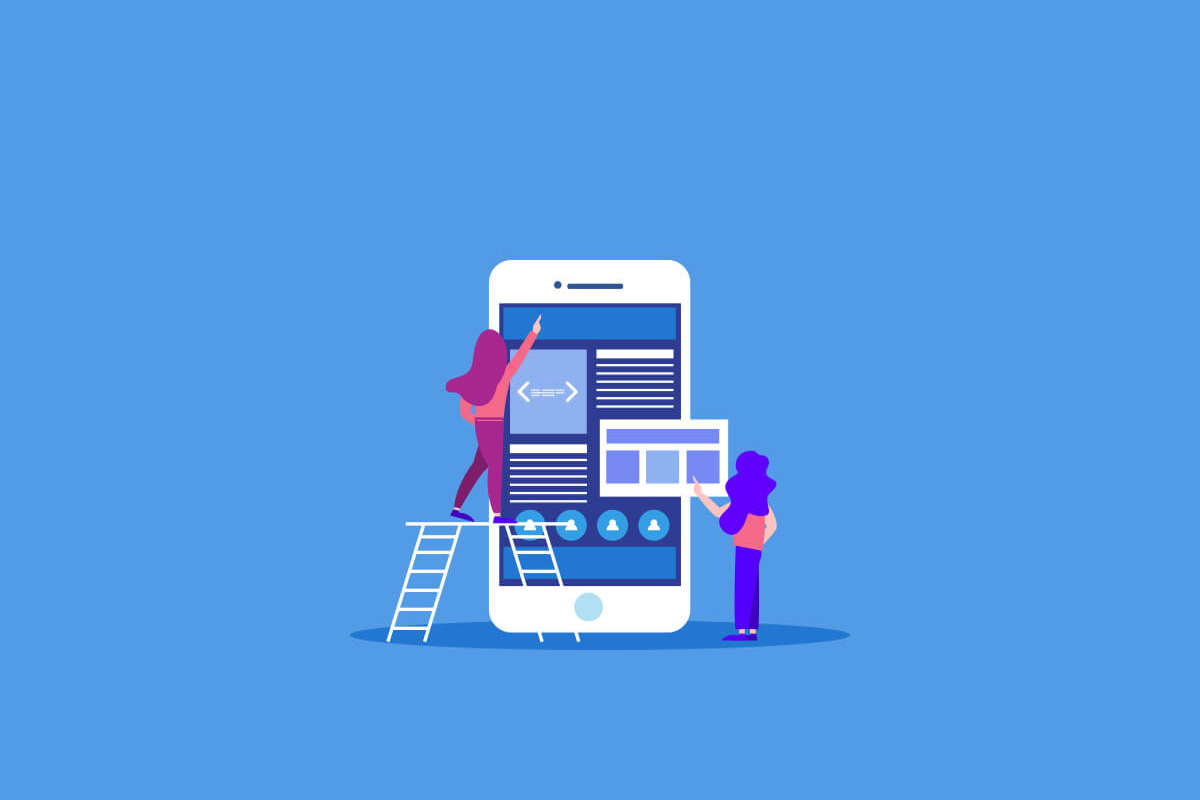 Reading Time:
< 1
minute
A group of mobile game developers have joined hands to support the charities that are suffering both operationally and financially as a result of the COVID-19 outbreak.
DoDreams, MAG Interactive, Popcore, Miniclip, Ilyon Dynamics, Kwalee, and Masomo are part of this group. Each will give a portion of their global advertising inventory to support charities including the Make-A-Wish Foundation (UK), SpecialEffect and BuildAid.
"With many people stuck at home around the world, gaming publishers are seeing record usage. We are all pleased to be able to give free access to advertising inventory for a group of charities that face a critical challenge over the next few months," Pieter Kooyman, Chief Advertising Officer for Miniclip, said.
"Right now, the work charities are undertaking has never been so vital, but it can be hard for them to reach the people who need their services the most, as well as launch appeals for much-needed donations. Millions of people play mobile games every day, so in-app ads can really help these organizations spread the word," Jeremy Bondy, COO of Vungle, said.
AllSported provides the solution to international racing pricing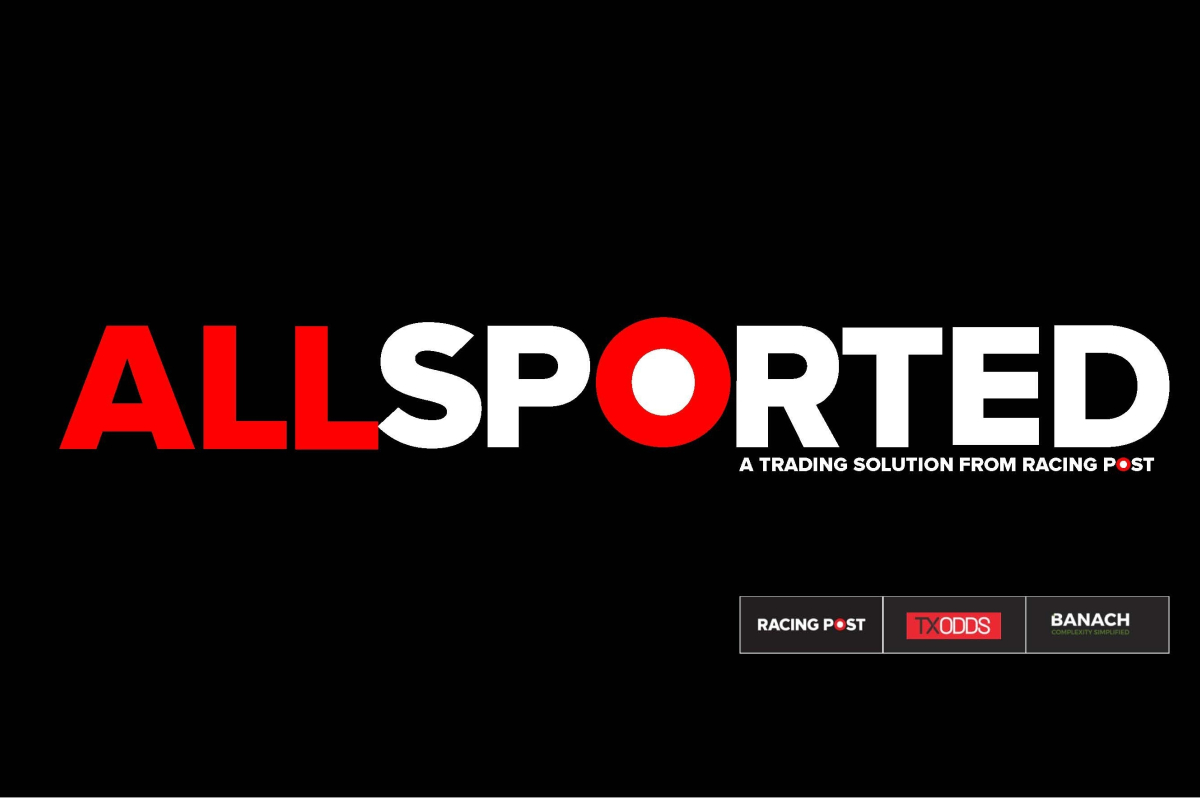 Reading Time:
2
minutes
The global shutdown of most sporting events due to the COVID-19 outbreak has seen bookmakers and punters alike turn to unfamiliar territories to find some live sport. Horseracing has become the one sport that still offers a glimmer of hope, with racing continuing in Hong Kong, the US and until very recently in Ireland and South Africa.
With customers' focus now moved internationally the bank of horseracing trading expertise has become smaller. This increased audience comes with a risk as trading rooms don't have the vast expertise required to price every race around the world. AllSported can help customers with a best-in-class trading risk-managed trading service for international racing.
Now is the time to invest in a horseracing product, with racing behind closed doors the last sport to go – it has shown the ability to operate whilst adhering to social distancing and government requirements. AllSported offers a made to measure horseracing product, with low upfront costs and no overheads, providing bookmakers with a platform to engage and retain customers when racing resumes globally.
AllSported Head of Trading, Alan Casey discussed the opportunity for bookmakers during the global shutdown of live sport: "These are truly unprecedented times and the lack of sport across the world has left us all scrambling for any shred of live action throughout isolation and lockdown. However, it does offer businesses the opportunity to invest in tech and development work they wouldn't have had the chance to during the busy sporting period.
"The chance to improve your product during this downtime shouldn't be overlooked as the battle for customers will be higher than normal once sport resumes. Our product, with a small piece of development work, means sportsbooks can add a best in class and fully risk-managed horseracing solution that requires little overhead costs. AllSported sets businesses up for the resumption of racing, hopefully, sooner rather than later."
For more information on the ALLSPORTED made to measure trading service please visit www.allsported.com
How Gaming Industry Is Dealing with COVID-19 Pandemic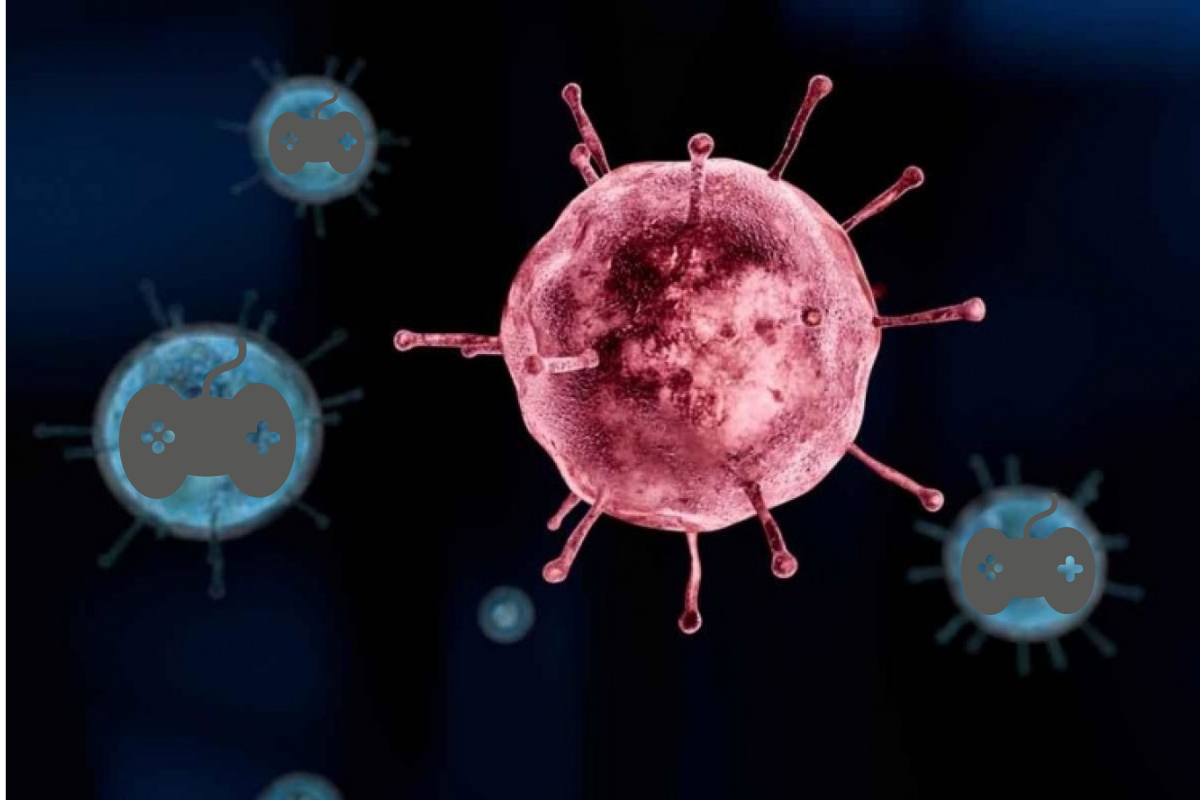 Reading Time:
5
minutes
"There is nothing in the world that is not in this."
Mahabharata, the Indian mythological epic
Well, the Hindu epic was certainly not referring to Corona. (In fact, it was referring to itself.)
If there is anything that merits such a claim at the moment, it has to be the COVID-19 virus. There is nothing indeed in the world right now that is not in the Corona-induced-fear-triggered crisis.
Its human toll is immeasurable and still growing. Businesses have been crippled. The betting and gambling industry is not immune to its effects either.
All the sports leagues in the world have been ground to a halt, suspending the entire spectrum of betting activities. Even the Olympics has been postponed. Many land-based casinos have been closed. Even those functioning are offering only limited access.
Multi-pronged Crisis
The economic impact on the gaming industry is going to be severe. Bill Miller, American Gaming Association President and CEO, has already called for government support. He listed the many sections of the gambling vertical that will be affected by the economic consequences of the COVID-19 outbreak in a statement:
"An estimated 616,000 casino gaming employees are prevented from working because of the important health and safety decisions made by state governments… The impact on our employees, their families, and communities is staggering, and the implications extend far beyond the casino floor. Leading technology companies that supply the industry, and the nearly 350,000 small business employees that rely on gaming for their livelihood, are also feeling the devastating blow of this unprecedented public health crisis."
He predicted a grim economic situation if the government remains inactive in the near future:
"The federal government must act swiftly and comprehensively to get America's hospitality employees, and the small businesses that support them, back to work…. In total, these mass closures will rob the U.S. economy of $43.5 billion in economic activity if American casinos remain closed for the next eight weeks."
While he was talking about the US scenario, the situation is not much different in European and Asian countries. None of the industry experts would disagree with him on his following assessment of the industry:
"Gaming is an economic engine, employing millions of local residents, generating community investment through vital tax revenue, and supporting small businesses in communities…"
Bloom Amidst Gloom
It is not all one-way traffic of bad news either.
The e-sports sector has seemingly received a boost, with locked-down people flocking to e-sports and betting based on these games in the absence of traditional betting avenues.
Some of the gaming companies have found a sudden surge in traffic. Peter Ivanov, the head of trading at Bulgaria-based UltraPlay, says the customer interest towards its e-sports offerings is growing per day.
He says optimistically:
"We experienced a 30% increased turnover only in the first 5 days after the traditional sports shutdown. This is growing on a day-to-day basis as more people get involved. We expect this to get in 100's% once all eSports leagues restart playing online."
Ian Hills, general manager of Blexr, a Malta-based digital marketing and media company catering to the gaming sector, also reports similar trends:
"With the cancellation of much of the world's sporting calendar we've naturally felt the effects in our sports revenues but results in our core competency of casino are holding fast, with our flagship brand recording several all-time highs over the last few weeks."
How Industry People Are Coping
As there is a renewed buzz around e-gaming, online casinos and other internet-based activities, there cannot be a total shut down of the gaming industry.
Almost all companies have migrated to a work-from-home mode. Blexr's Hills sums up how his company responded to the pandemic:
"We acted quickly and decisively in the face of growing anxiety about COVID-19, which is why we are entering our second week of being an entirely remote organisation. We wanted to adhere to government advice over social distancing and also we felt our collective responsibility to lessen the impact of the disease."
Diana Rotaru, co-founder of Vegas Slots, says the best approach is to look for alternate products and support everyone around, especially the employees. She suggests:
"Regarding COVID-19, I understand that we are facing new and uncertain times. However I think people need to remain rational and try to think of the next steps and the best solution for their businesses , employees and the ones around us. It is also very important for companies to remain supportive and understanding with their employees and the people around them."
It helped that online processes and operations can lend themselves to such quick and flexible transformation from office to home. In fact, the work-from-home option has been in vogue in several companies. Hills adds:
"Blexr has offered unlimited remote working as a flexible option for employees for over a year so we've got lots of battle-hardened experience at virtual meetings, VPN connections and maintaining the human interaction necessary for teams to work together."
How Technology Companies Reacted
The technology service providers, though largely invisible to the public eye, are the rock around which the gaming industry is built. How are they doing?
Igor Markovic, a director board member at NSoft, a technology provider to betting industry based in Bosnia and Herzegovina, says his company has announced an unprecedented rescue package to the partners:
"In order to mitigate this demanding period, we have come up with a rescue package that will help our partners at this very moment and consequently, after all this is over, increase their business operation results. NSoft is ready to provide full support to its partners offering its virtual and draw-based games portfolio completely free of charge from 1 April to 1 June. Having no setup fees, no minimum monthly fees and no monthly revenue share invoices for two months will certainly help our partners to overcome these difficult months."
Rarely do you find such remarkably generous gestures in the betting and gambling industry, where words like cut-throat and competition are more frequently used than the words like chivalry.
Be sure of that: Corona – another C-word – is bringing in some previously unheard-of positive changes too.
What's in Store in Future?
The situation at present is such that the future can only be bright. There is no other way. But how bright it is going to be? And for whom it will shine the brightest?
There is a widely held view that e-sports and online casinos will thrive. Rotaru clearly subscribes to that view. She says:
"While live betting and live dealers are affected, there are alternative products that are unaffected by the existing situation, mainly e-sports like Call of Duty, DOTA and online Casinos games like table games and slots."
Tim Grice, the Chief Executive Officer of Connective3, a UK-based digital marketing agency in the gaming sector, acknowledges the increased traffic towards the igaming platforms:
"We have seen an increased amount of traffic and conversions across igaming (casino/poker/bingo) as well as certain financial products and services … but there is no doubt some serious pain across multiple sectors."
However, he expects the business to bounce back across all sectors and predicts a growth wave once the crisis is over.
"The best piece of advice I can give is to … have enough in the bank to see your business through 6 months of no revenue … and the funds to invest when the world wakes up. We're anticipating a huge wave of growth when normality returns and as a business, we want to be in position to take full advantage."
While COVID-19 is still wrecking its havoc, industry leaders are already planning ahead. They are clearly betting on the crisis to end – sooner rather than later.
Perhaps the real battle of epic, Mahabharata proportions will start in the gaming industry when the Corona outbreak is subsumed. Now is the time to prepare for the battle –mostly from home though.