BNP Paribas Développement enters France Pari capital structure for continued B2B growth and tech investment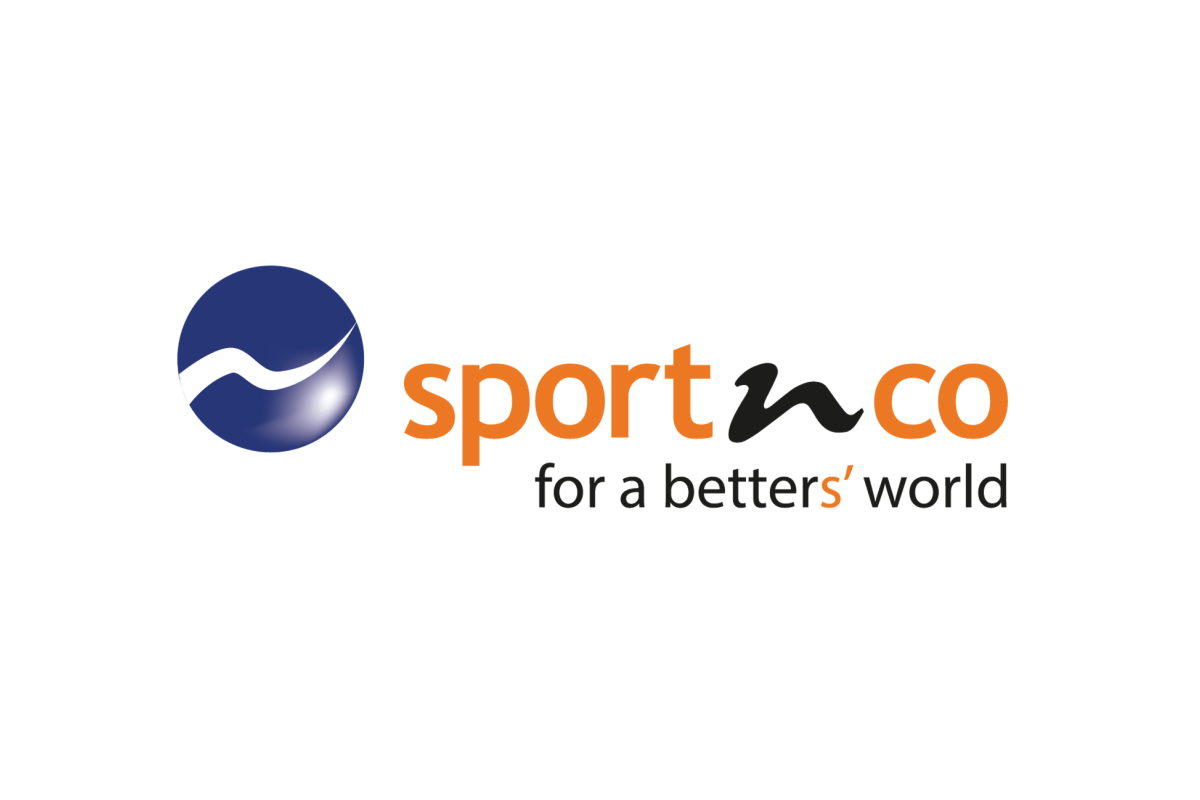 Reading Time:
2
minutes
France Pari/Sportnco – the leading provider of turnkey betting solutions to igaming operators in regulated markets, is pleased to announce the entry of BNP Paribas Dévelopment into its capital structure.
The agreement sees BNP Paribas Développement become a minority stakeholder in the group with a presence on the company's strategic committee and enables France Pari to boost its investment in technology to benefit its B2B customers and prospects.
The arrival of such a major financial institution into its corporate structure is a major boost for France Pari and an additional asset that will enable it to sustain the strong growth it has experienced in recent years.
It also reflects the trust that exists between BNP Paribas and France Pari, which have been working closely together for the past 10 years.
The agreement also validates the expertise and know-how that France Pari/Sportnco has developed since the regulation of the French igaming market in 2010. Its strategy, focused on B2B, has enabled it to become one of the European leaders in the supply and management of turnkey betting solutions for the igaming across regulated markets.
BNP Paribas Développement's entry into France Pari's capital structure is part of a long-term vision. The group invests its own funds in these projects, setting out a long-term path for growth without the short-term pressures on returns that are more common in private equity-backed operations.
BNP Paribas has also established access to a €2.8m fund alongside Credit Mutuel's ARKEA division, to which France's public investment bank BPI France has added €0.5m, further strengthening the group's financial resources.
At a strategic level, France Pari will focus its attentions on its B2B customers and prospects and invest further in its technology to develop the best platform on the market.
Hervé Schlosser, President and founder of France Pari, said: "The arrival of BNP Paribas Développement into our corporate structure is extremely positive and we are delighted about it. It will enable us to provide an even better service to our current and future B2B customers in this high-tech sector. To work with and have the support of such major institutional investors is also a strong signal of the progress the French igaming industry has made in recent years as it reflects the attractiveness and long-term potential of our sector."
Emmanuel Del Agua, Head of Investment at BNP Paribas Développement, added: "The remarkable work that France Pari has accomplished over the past 10 years has enabled it to develop first-rate technical expertise in France and internationally and to become a leader in its sector. Our entry into the group's capital is a further sign of the confidence we have in the future of France Pari/Sportnco. "
UK Tote Group recruits SportCaller to power the return of the Tote Ten to Follow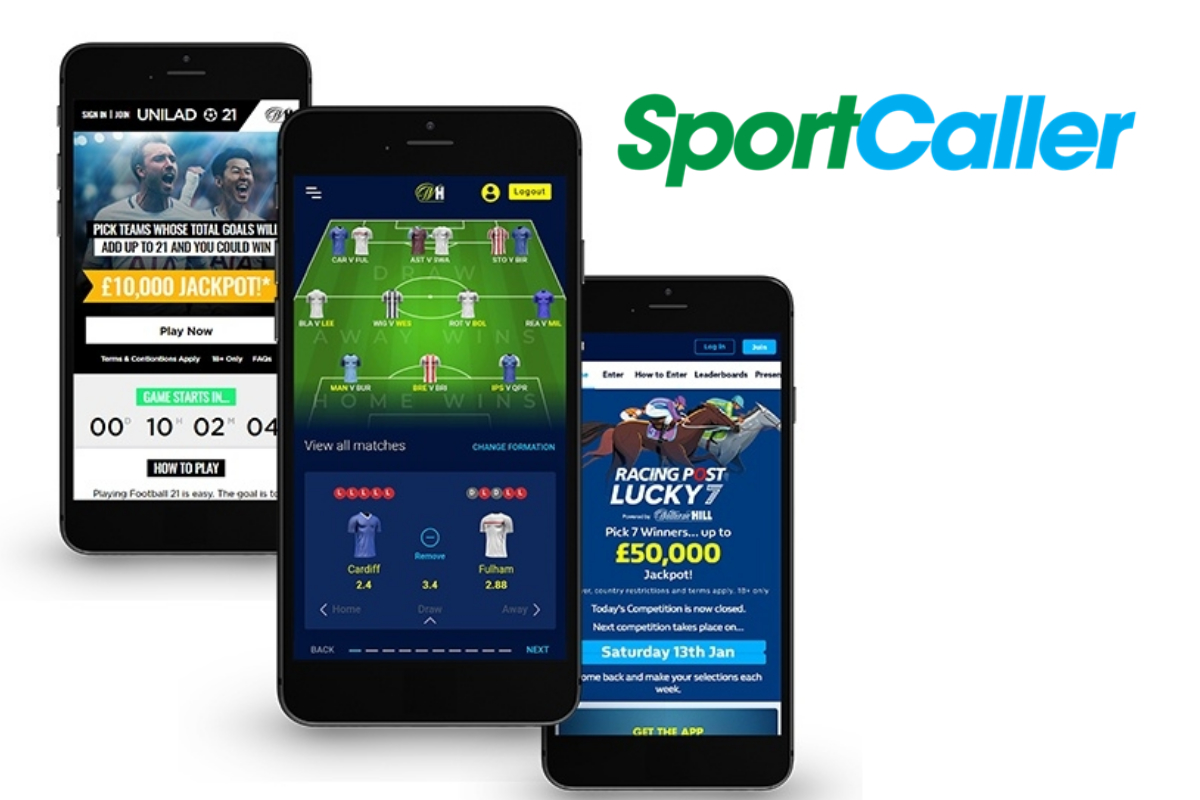 Reading Time:
3
minutes
New era for the Tote heralded, as leading free-to-play supplier revives popular Tote Ten to Follow competition in a modern format
 SportCaller, the free-to-play (FTP) sports-game specialist, is making a landmark return to its formative horse racing roots, with the eagerly anticipated reboot of the £250,000+ Tote Ten to Follow. This new product is a first for fans of the sport, bringing racing into the popular realm of fantasy football.
The UK Tote Group expressly enlisted the services of SportCaller, who pioneered the free-to-play jackpot model with Channel 4 Racing back in 2014. Now tasked with putting a new spin on an old favourite, SportCaller's unique FTP platform has updated and upgraded the Ten to Follow format to maximise the user experience and engage throughout the course of the competition.
Tote Ten to Follow is a competition which asks players to assemble a single stable of 10 horses, or build a collection of permed stables. Each player receives one free entry into a smaller jackpot pool, whilst entries into the mega jackpot game will cost £5 per stable.
Added functionality features a suite of intuitive tools which permit players to opt in to be notified as to where and when each of their selections is racing, alongside a comprehensive history of results from races in which their horses ran and any points accrued for every race. Predefined filters (e.g. specific trainer or horse searches) based on industry-leading Racing Post content also enable rapid-fire customer selections across a huge database.
Real-time leaderboards, ensure a deeper dive for engagement levels by improving player dwell-time and securing repeat visits, as players monitor their positions and chase a series of jaw-dropping payouts throughout the National Hunt season.
This relaunch forms a key component in the UK Tote Group's plans for developing the Tote, including the rollout of fresh branding and a new website. Meanwhile, SportCaller's performance in the domain of enhanced acquisition and retention remains second-to-none across a raft of different sports, which now includes: football, horse racing, golf, tennis, UFC, boxing and major US sports.
Jamie Hart, Product Director at the UK Tote Group, said: "The popularity of the Tote Ten to Follow was an important chapter in the Tote's history which is why we were so keen to bring it back. However, we wanted to do this in a modern digital format which would appeal to racing's loyal fanbase, while also attracting new players to the game to follow the action throughout the National Hunt season.
"SportCaller's proven success in the emerging FTP vertical, coupled to their longstanding passion for racing, made them the only viable partner for this relaunch. Their flexibility and speed of integration did not disappoint. It's a partnership which we'll continue to grow while we continue our plans to rejuvenate the Tote."
SportCaller MD Cillian Barry added: "Having originated the first FTP horse racing jackpot game with Sky Bet and Channel 4 Racing back in the day, it's exciting to rekindle our first love on the Tote Ten to Follow to deliver the next generation in horse racing FTP.
"It's a genuine honour for the Tote to have entrusted us with one of the jewels in their racing crown, and we've done our utmost to upgrade this timeless classic for contemporary audiences. We can't wait to see players' reactions as we continue to drive retention across all operator platforms, boosting the UX on a sport whose powers of retention and customer fidelity surpass most others."
In a largely standardised marketplace for sign-up offers and bonuses, SportCaller is unlocking another vertical for enhanced recruitment, reactivation and retention through lasting engagement and organic gameplay on mass-appeal sporting events.
Wazdan Games Go Live on Betclic and Expekt, Following Partnership with Betclic Group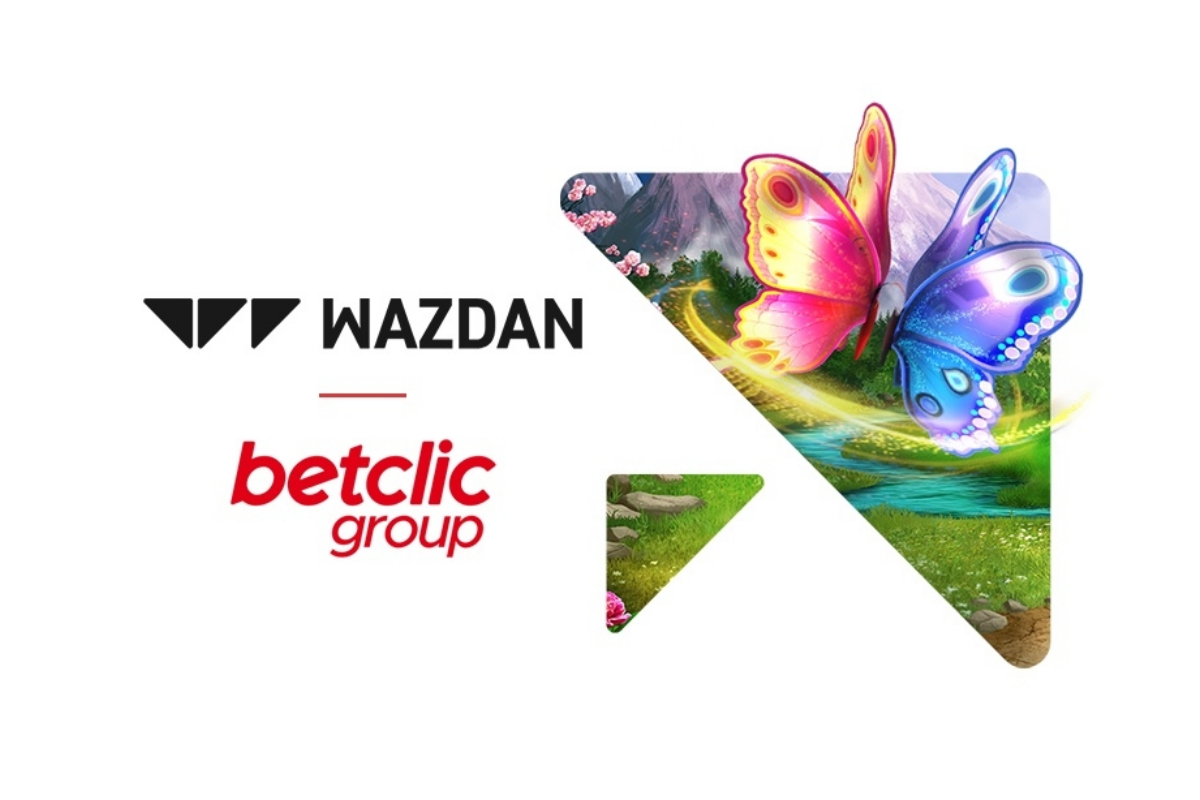 Reading Time:
2
minutes
Wazdan is excited to announce their partnership with Betclic Group, which has seen Wazdan games released to two of their casino brands: Betclic and Expekt. Officially live earlier this month, Wazdan's partnership with Betclic Group sees the innovative slot producer expand their reach in MGA and Sweden, offering their games through two primary Betclic Group brands: Betclic and Expekt.
Betclic Group is a European online gaming company, providing players with the ability to express their passion for sport and horse-racing betting, poker and casino games. Their brands include Betclic and Expekt.
Driven by a passion for entertainment, Betclic Group shares core values with Wazdan in their constant goal to offer accessible, top-class products, that are simple, innovative and entertaining.
Wazdan is a premier game producer that has established themselves as a tier-one provider to the online gaming industry, delighting partners by releasing a new game each and every month, and regularly announcing new partnerships, expansions and far-reaching goals; which are continuously achieved and improved on.
Upon commencement of their partnership, Wazdan games 9 Lions, Larry the Leprechaun, Magic Stars 3, Magic Stars 6, Juicy Reels, and Great Book Of Magic Deluxe, all hit the slots on both brands, proving wildly successful amongst Betclic and Expekt players.
Relic Hunters and the Book of Faith™,  – a thrilling video slot game which guides courageous players on a riveting journey to ancient pyramids in search of pharaoh's gold, has also gone live at Betclic and Expekt. As time goes on, more Wazdan games will be released on the Betclic Group sites.
"Betclic Group prides itself on offering our players first-class games through a range of suppliers meeting our strict standards of entertainment. Sharing common goals and values, we are proud to offer Wazdan's customer-centric games through our Betclic and Expekt sites, where players can enjoy their innovate slot games, and our two companies can enjoy mutual success," says Francois Dogon, Casino Games Specialist at Betclic.
"We at Wazdan are thrilled to partner with Betclic Group, an organisation well aligned to us and our pursuit to push the limits of gaming, and offer our players experiences that are unlike anything they have seen before. We are proud to be recognised for our quality games, and we look forward to a long and prosperous relationship with each of the Betclic Group brands," says Andrzej Hyla, Head of Sales at Wazdan.
Keep up to date with the latest Wazdan news at: https://www.wazdan.com
TheCasinoDB App Is Now Available In Google Play Store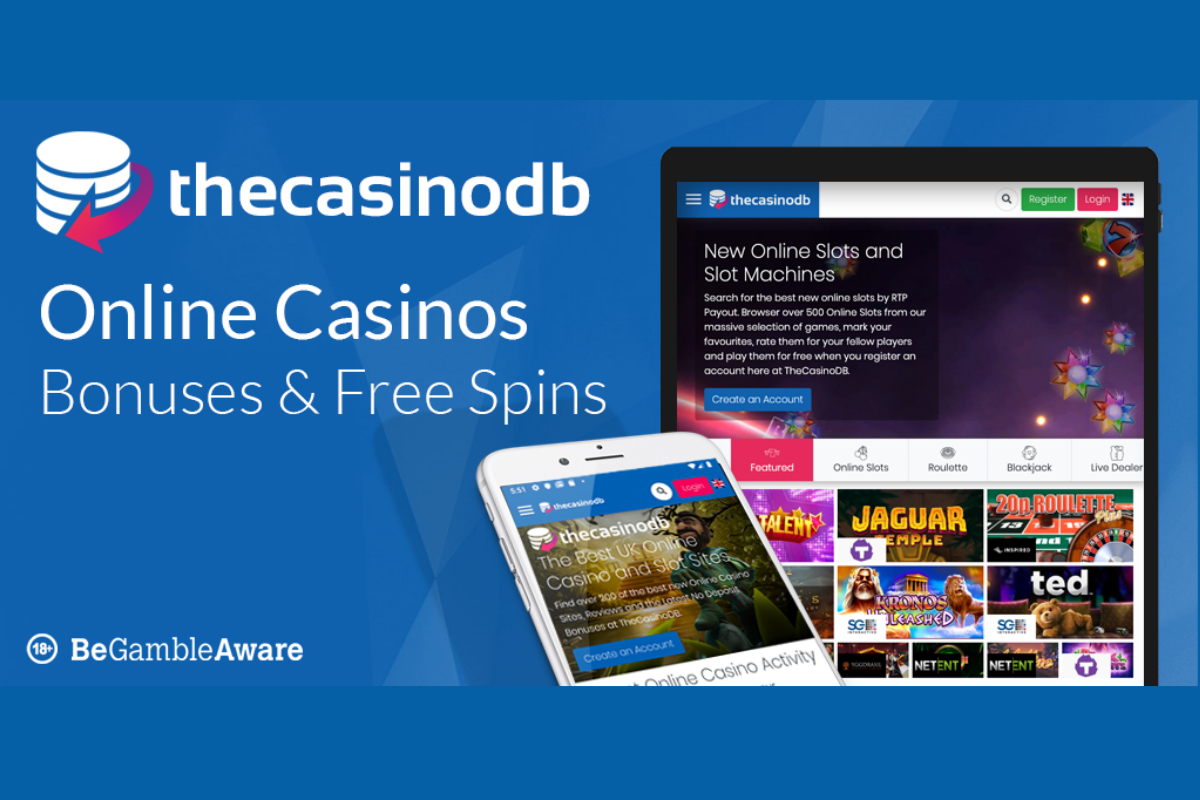 Reading Time:
3
minutes
Casino directory and comparison site TheCasinoDB has made its mobile application available in the Google Play Store. Online casino operators can now sign into their account and manage their listing from their mobile device – including offers, promotions and online slots. This very handy system puts full control of listings at the operators' fingertips. Check it out for yourself now!
Why choose TheCasinoDB?
TheCasinoDB is designed to be a one stop shop for everything the online gambler or gambling operator could need. Access reviews for games and sites, or leave your own, and manage listings for sites that you operate. Use it to try games out for yourself, discover what is popular with players right now, and hunt for bonuses – all in one place.
With the new mobile app, everything that TheCasinoDB offers is brought straight into your hands. This is perfect for busy people who work and play on the go. All of the main site's functions are available from the app itself. It is a powerful pocket directory, packed with useful information and great features. Available in the Google Play Store, it can be downloaded for free from any Android smartphone or tablet.
TheCasinoDB for players
Online casino players can use the app to discover the top rated casino websites. Listed sites are verified for player safety, and handpicked for their functionality, game content and value. The app also shows where the best bonuses are right now, so players can search for those generous welcome packages and discover what offers are active at any time.
Got an opinion on a casino you recently played at? Whether you want to rate or slate it, TheCasinoDB app lets you have your say. Write a review, making it as simple or detailed as you like, and it will appear in the listings for other players to read. "We know that reviews from other players can greatly influence a casino website's popularity," says TheCasinoDB's Bruce Raynor. "Bringing those reviews into one convenient place not only helps players make an informed choice, but it also gives operators feedback that they can improve upon."
TheCasinoDB for operators
The directory isn't just for players: online casino operators can also make use of the platform to advertise their offerings. TheCasinoDB app allows members to list their own casino websites in the database making it available for Players to rate, review and viist. This listing can include links, details of the games and software available, and information about current bonuses and promotions for each territory that it operates in. The listing can be edited at any time using the app, and multiple listings can be made for casino networks operating multiple sites.
Plus, there are plenty of customisation options to put that listing to work and attract new players. TheCasinoDB app now gives casino operators the ability to create their own listings and bonus offers, targeting different jurisdictions, currencies and languages. 
"We found that other directories were just pulling bonus information from web pages – but this approach means listings quickly become out of date as offers expire" notes Bruce Raynor. "By opening TheCasinoDB up to operators, we are giving them full control of their listings and compliance content, allowing them to edit it whenever and wherever they wish – players get the benefit of seeing current bonuses and game information whilst operators benefit from additional brand exposure and can ensure ongoing compliance with industry rules and regulations."
Download the app to learn more
The best way to discover just what TheCasinoDB is offering is to download the app for yourself! Making an account is free, quick and easy, and from there you can view casino information, list your casino, leave your review, or just browse the site to check out what's hot right now. If you are serious about casino play, enjoy hunting down bonuses, or just want to check if a site is safe to use, then TheCasinoDB app might just be the ticket for you.