MGA Publishes its 2018 Annual Report and Financial Statements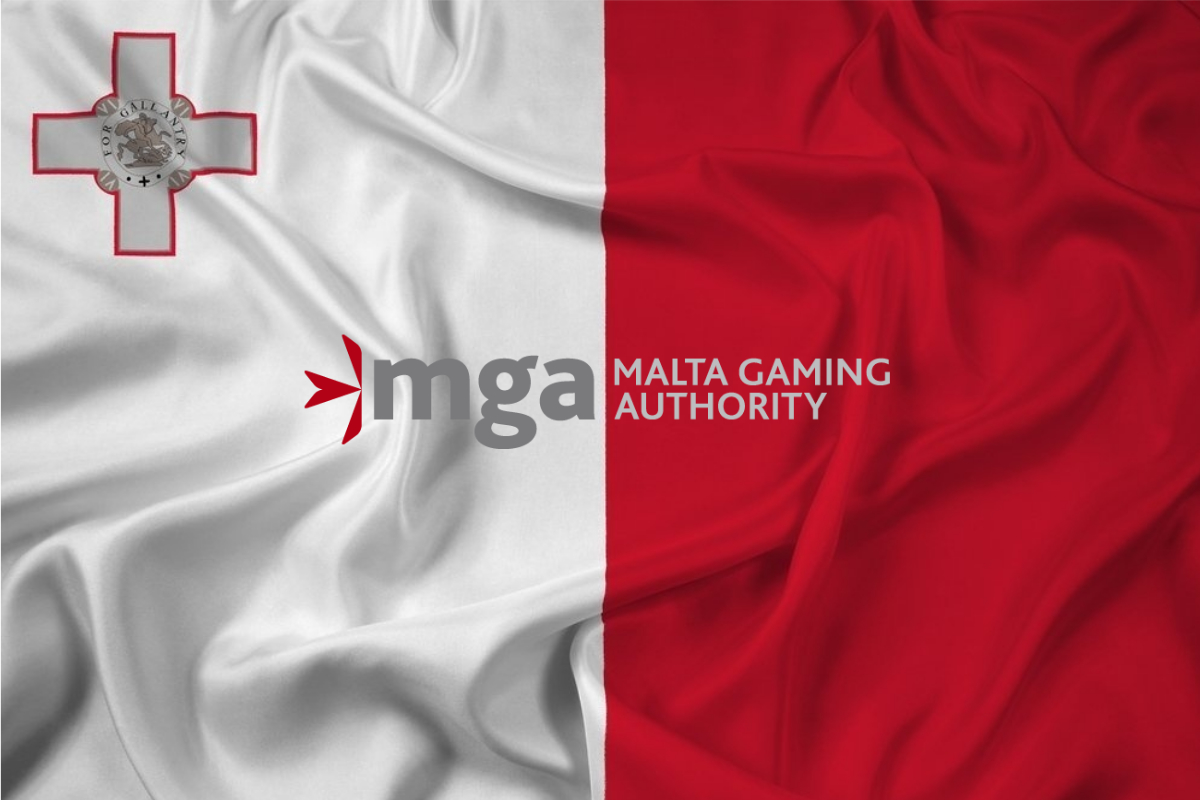 Reading Time:
3
minutes
The Malta Gaming Authority (MGA) has published its Annual Report and Financial Statements for the financial year ending 31 December 2018 (can be found here). The report provides an overview of the activities and work performed throughout the year by the MGA. Furthermore, the report includes a detailed summary of the performance of the Maltese gaming industry during 2018 as well as a medium-term outlook into the future.
Throughout 2018, the MGA mainly focused on the implementation of the new Gaming Act which empowered the Authority to further strengthen its regulatory oversight. Furthermore, the MGA focused on the regulatory compliance through implementation of a number of innovative internal and external initiatives which improved overall governance and supervision of the gaming sector. In 2018, the Authority continued to further strengthen its Anti-Money Laundering/Combating Financing of Terrorism (AML/CFT) supervision, in order to ensure effectiveness in the mitigation of ML/FT risks relating to gambling services.
The Annual Report also looks at 2019 and beyond, with the MGA continuing to reinforce its compliance, risk and enforcement functions to ensure that it is equipped to achieve the regulatory objectives which the law requires it to pursue.
The following are the key highlights from the Annual Report:
In 2018, the MGA and the Financial Intelligence Analysis Unit (FIAU) jointly issued the Remote Gaming Implementing Procedures – Part II that were directed toward the remote gaming sector. Throughout the year, both Authorities participated in cooperative initiatives to strengthen the oversight of the gaming sector;
Throughout 2018, the MGA conducted a total of 33 AML/CFT full-scope examinations, eight of which were conducted jointly with the FIAU;
During 2018, the Authority placed a strong emphasis on effective enforcement. To this effect, the MGA has issued 16 Notices of Reprimand and 73 Notices of Breach, suspended four licences and cancelled another eight. In addition, a total of 139 administrative fines were imposed on operators following various regulatory breaches;
In 2018, the MGA's Fit & Proper Committee deemed 63 individuals or companies to be unsuitable for a licence, or for a significant role in a licensee, as the case may be. In particular, 37 of these were related to individuals or companies considered as not having satisfied the integrity and reputation pillars of the MGA's fit and proper criteria due to possible connections to money laundering or funding of terrorism. Around 2,000 criminal probity screenings were conducted during the course of 2018;
In 2018, the Authority set up a Commercial Communications Committee as required in terms of the new regulatory framework, ensuring due process in the assessment of regulatory breaches stemming from the requirements relating to commercial communications. During the year, a total of 14 cases were evaluated, out of which seven decisions determined that there had been a breach of the regulations;
The Authority received 209 applications for a licence and issued 93 licences to gaming operators, with the remaining ones still going through the acceptance process. A total of eight licence applications were rejected during 2018;
During the year under review, the MGA continued its digitisation efforts, including further updates to the Licensee Relationship Management System to cater for the submission of the Monthly Licence and Compliance Contribution Report. Additional functionalities will be added on the portal throughout 2019; and,
In line with its vision to become an increasingly knowledge-driven organisation, the Authority conducted and published the results of two major surveys in 2018. The areas analysed by the MGA included the skills gap in the gaming industry and the threats and opportunities associated with the consumption of gambling and gaming services by Maltese residents.
In publishing this report, Heathcliff Farrugia, Chief Executive Officer of the Malta Gaming Authority, stated that: "2018 was a remarkable year for the Authority, predominantly because of the coming into force of the new law on the 1 August 2018. The new framework strengthened the MGA's supervisory role, specifically in the areas of compliance and enforcement, enabling it to focus efforts on areas which present a higher risk profile.
The new regulatory regime has also been pivotal in ensuring the Authority could become more agile in its decision-making.
Last year was also the year when Malta adopted the EU's 4th Anti-Money Laundering Directive, which saw online gaming companies in Malta becoming obliged entities for the first time. This was challenging, both for licensees and the MGA, which together with the FIAU, started conducting onsite AML inspections.
In 2019, the MGA's focus will be that of consolidating what has been built so far, and continue building on its regulatory powers, to ensure holistic regulatory oversight focusing on the integrity of market participants and the protection of consumers, whilst also embracing technological innovation without prejudicing the attainment of its regulatory objectives."
APE Supports "Earth Hour" For A Second Successive Year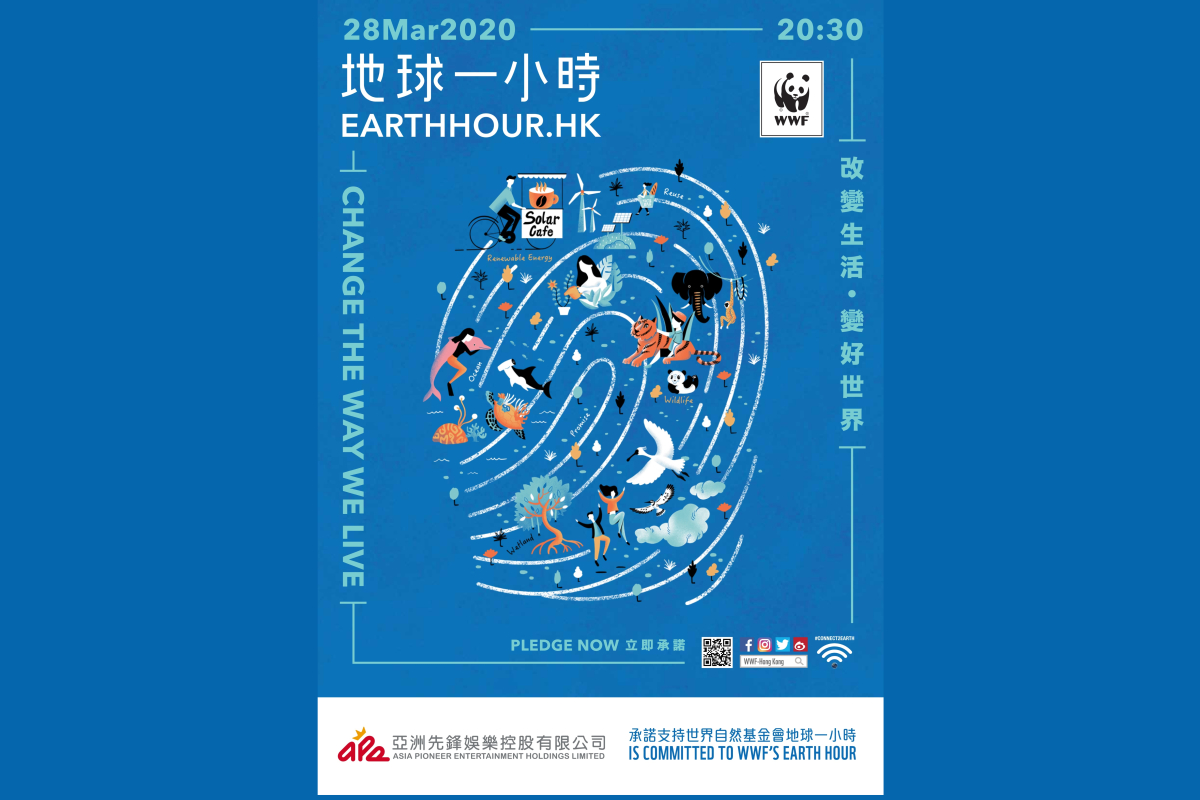 Reading Time:
< 1
minute
Asia Pioneer Entertainment Holdings Limited has pledged to support the largest global environmental movement event – "Earth Hour" by turning off all unnecessary power and lights at 8:30p.m. on 28th Mar, 2020. It is the second year in a row that APE has joined this meaningful event.
The "Earth Hour" event was started by World Wildlife Fund (WWF) since 2007. Until now, more than 180 countries participate on this event every year. Thousands of landmarks across the world, including the Eiffel Tower, Sydney Opera House, Tower Bridge, etc., switch off the lights to raise the importance of protecting the nature. Ever since APE joined this symbolic "lights-out" event in Mar 2019, they have also taken a series of other measures such as decreasing the waste of paper and water. The Company is determined to take more actions in the future that will contribute to making the environment better.
"We received great support from our staff on last year's event, besides turning off the unnecessary energy in the office, some of our team's families also joined the event by switching off the lights at their own homes. This is the second year that APE participates at the "Earth Hour" event and we want to express APE's commitment on providing a better environment by joining this event, and we encourage our staff and their family to join this event, like they did last year." said Mr. Herman Ng, Chief Executive Officer and Executive Director of APE.
Online Casino and Sportsbook BETZEST™ goes live with leading Casino provider Pragmatic Play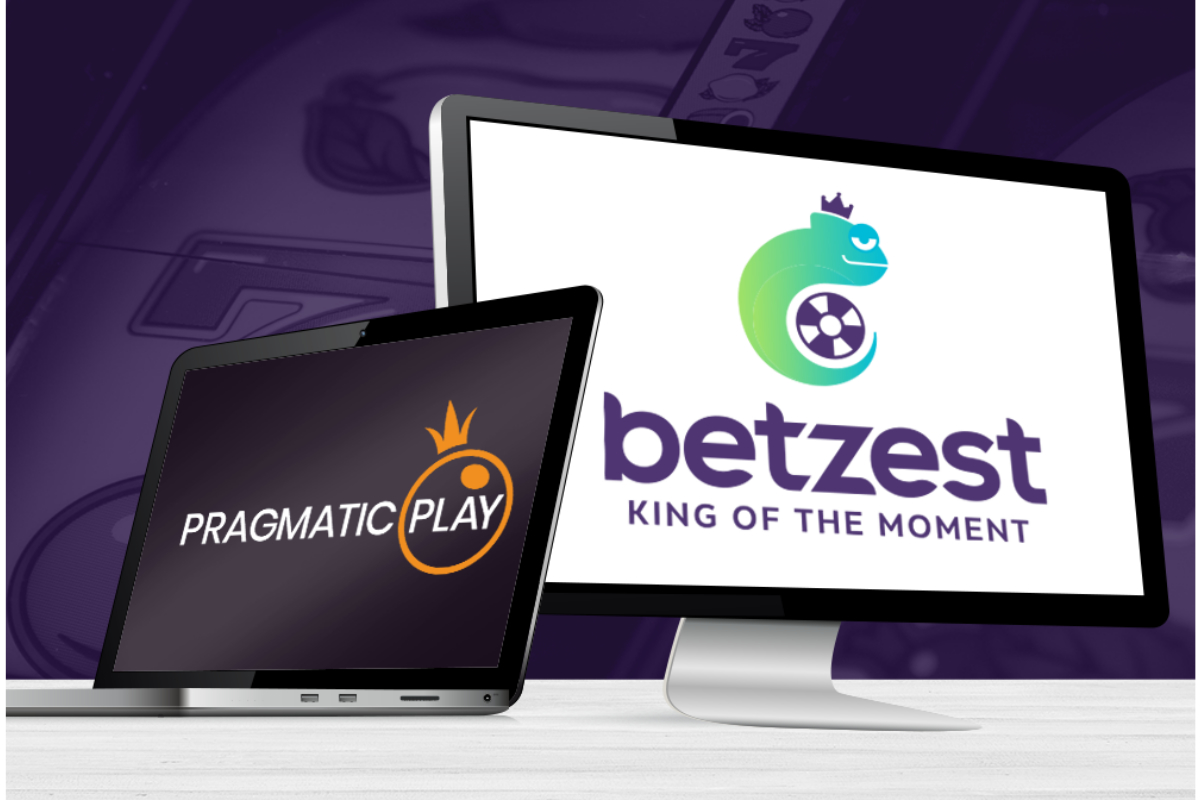 Reading Time:
2
minutes
Online Casino and Sportsbook  Betzest™ announced a new partnership with leading  casino provider Pragmatic Play.
The agreement comprises Pragmatic Play's full collection of casino games, including highly innovative and entertaining online slots such as Wolf Gold, Da Vinci's Treasure, Peking Luck, Extra Juicy, Madame Destiny, Dance Party, The Wild Machine, Aztec Bonanza, Golden Beauty and many more.
Online casino and sportsbook Betzest continues increasing its operations since its launch in July 2018. Betzest is quickly becoming one of world's leading online gambling company offering high class casino games, sports betting, virtual sports, e-sports and Live casino.
Marius Filip, Founder/CMO at Betzest, said:  After the launch of MGA license, we are thrilled to conclude another partnership with leading casino provider Pragmatic Play.
We are always looking to improve the Betzest™ Casino product for our players and we trust that their highly innovative and entertaining slot games will play an important part in making Betzest™ this year's leading casino operator. We've had an extremely fruitful 2020 already, with a remarkable collection of world-class casino providers and payment methods on the way, I'm certain the best is yet to come."
Melissa Summerfield, Chief Commercial Officer at Pragmatic Play, said: "We are excited to see our videoslot collection integrated with Betzest. The casino operator experienced visible growth lately, and offer expansion is the wisest move to stand out even more in this very busy market. With acclaimed titles such as Wolf Gold or Da Vinci's Treasure, our videoslots will definitely live up to the expectations, as we always strive to provide outstanding products, growing our portfolio with 4 games each month."
About Betzest
Betzest is your leading premier Online Casino and Sportsbook operator run by a team of experienced i-gaming experts.
Due to its unique product and marketing proposition, Betzest is rapidly establishing itself as one of the most trustworthy and reliable gaming company.
Betzest is offering unrivalled sports betting and casino games experience now under reputable MGA license. The company operations continue to expand in variety of markets and online gambling verticals such as Live Betting, Live Casino , Virtual Sports and e-Sports. Betzest boasts its robust and multi-functional online sports betting & Casino operating on SportingTech platform. Today Betzest has more than 60 employees across four offices all committed to delivering amazing player experiences on each of their verticals, partnering with top gaming providers.
IDnow is certified for operation of identification solutions via remote working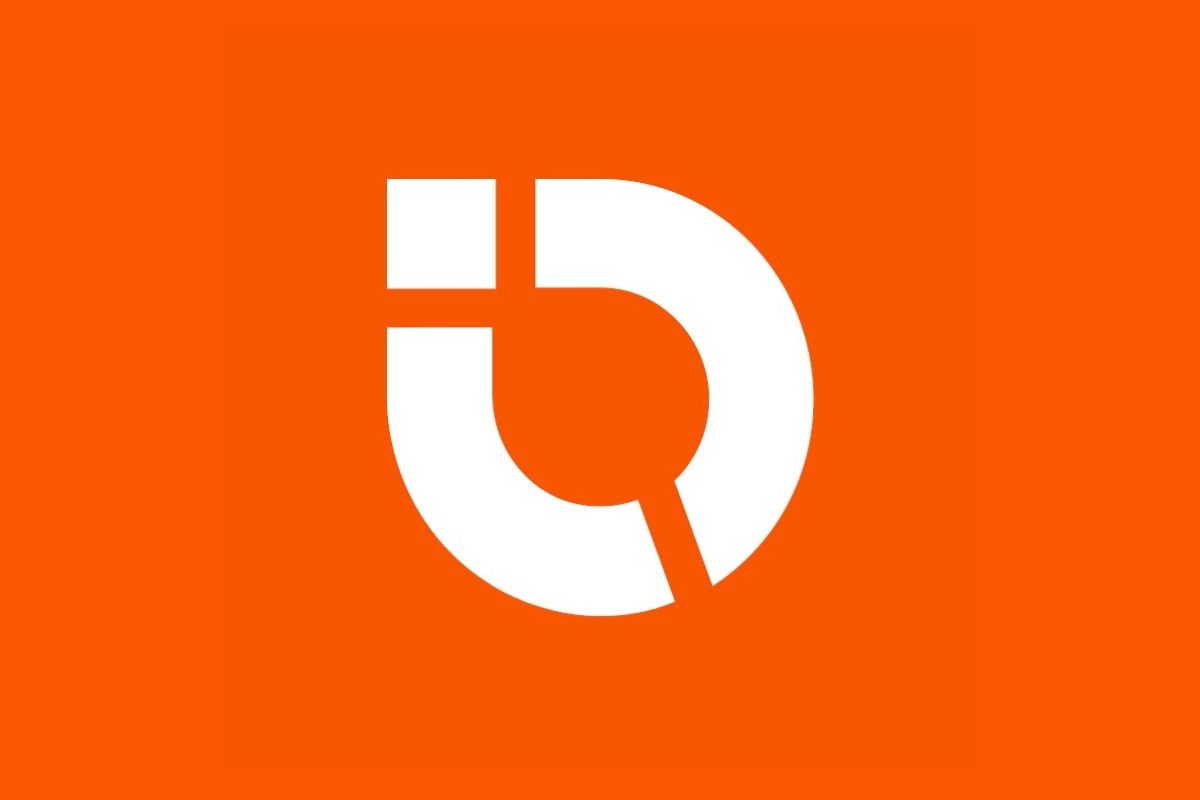 Reading Time:
2
minutes
IDnow, a leading provider of Identity Verification-as-a-Service solutions with over 250 customers in Europe, has received official certification from TÜV IT for the operation of identification solutions via teleworking. This marks an important milestone for the industry to be able to operate and expand the necessary customer identification for banking and business processes even under exceptional circumstances.
The independent testing institute TÜV IT has certified the IDnow security concept for the operation of video identification and Qualified Electronic Signatures (QES) via remote working. The certification proves that the security measures carried out by IDnow in remote working achieve an equivalent security level as in the certified high-security IDnow Ident Centers. In consideration of the Corona (COVID-19) pandemic, this certification is now of particular importance, as it allows IDnow's identification solutions for high-security processes to be used unchanged and further expanded even under the current circumstances.
"It is very important to us to be able to provide our customers with a reliable service at all times – especially in the current situation. With our certified concept, we are equipped to continue to offer our employees a safe working environment and to provide our service in a fail-safe manner. We can activate these measures at any time", says Andreas Bodczek, CEO of IDnow. "Right now, we see an increased demand for remote identification as well as an increase in online credit transactions. We are proud that with our products we can make a contribution to ensuring smooth business and banking processes even in times of social distancing and that we can meet this demand of society", he adds.
In addition to this remote working concept, IDnow is particularly fail-safe in comparison to the rest of the industry, with a diversification to eleven geographically distributed ID centre locations. The sites are located in various cities across Germany and Europe. A software specially developed for this purpose distributes incoming identification requests simultaneously to all ID centres. In this way, a disruption of one identification centre location can be compensated by other locations without delay.
"Over the past few years, we have invested heavily in the resilience and security of our technology and infrastructure. This is now paying off especially well for our customers. In the last few days we have received a significantly increased number of enquiries from major customers interested in our service as a highly secure identification solution", says Armin Bauer, co-founder and CTO of IDnow.