Big game player: Betinvest engage lucrative LATAM sports betting market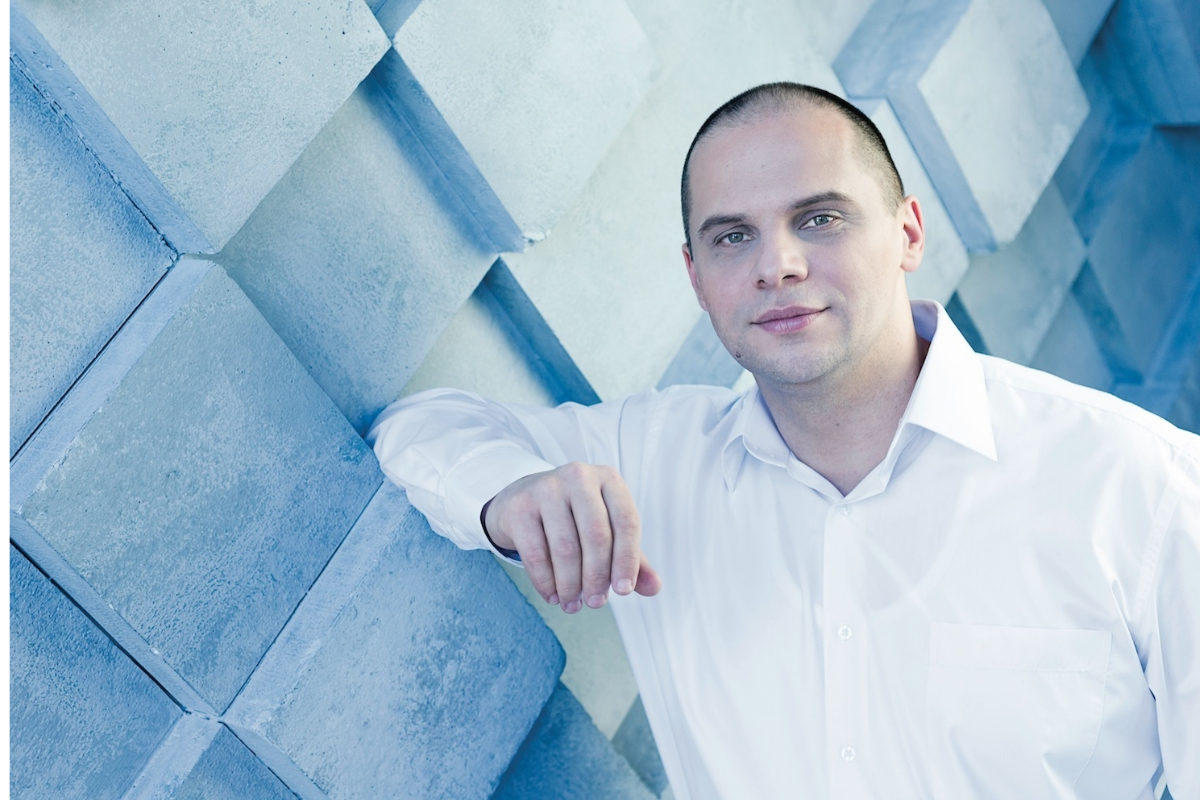 Reading Time:
4
minutes
After scouting out a whole host of opportunities on the rise in South America Betinvest's VP of Business Development Valentyn Kyrylenko explained that the solutions provider is catering its products to the specific requirements of the LATAM market.
In recent weeks you've attended both Juegos Miami and LIMA in Peru, what makes Latin America and the Caribbean so exciting for you at this time?
Yes, we've attended a lot of industry events recently. We also exhibited at the Brazilian Gaming Congress, which took place shortly after the Peru Gaming Show in June, and we visited FADJA in Colombia earlier in the year. We've gathered a lot of useful information about the key features of the market at panel discussions and through face-to-face communication with local businesses and regulators. We firmly believe that there's a huge potential for the gambling industry in Latin American countries and that their governments have taken a positive step in regulating it. As a leading provider of sports betting solutions, we're obliged to keep abreast of and be active in the places and markets where the industry needs to be driven. That's why the LATAM region is not the only region we've got our eyes on, although it is a very important one. The market is huge and it has limitless potential for companies in the iGaming sector. It's only going to get bigger, better and more lucrative in the years to come, and that's good news all around. Sport is an important part of LATAM culture; people love to watch sports, and to cheer on and support their favourite teams by placing bets. At the moment, locals don't have particularly good or relevant industry experience so they need high-level sports betting products and must learn how to work with them. This is one of the upcoming tasks for European providers. In fact, if estimates are to be believed, Latin America could be more lucrative than all the regulated gambling markets in the United States for the foreseeable future.
Could you give an indication of the scale of Betinvest's initiatives in the region at this time?
We're still researching and exploring this region. We decided to visit these countries ourselves to participate in the biggest events, to network with partners, local operators and regulators, and to get industry insights. In accordance with the knowledge we now possess, we can tailor our plan for entering this market as a sports betting supplier and start new projects with our LATAM partners, but it's going to take time. Long term, we plan to open a Betinvest office in Brazil, the largest South American country, and continue to provide our products and solutions to local operators who'll be able to operate legally under the new legislation. In our opinion, Brazil is an excellent point of entry into the whole region.
When measuring players habits and regulatory red-tape, how different is it to working within Europe and do you feel you're still having to make a name for yourself in this emerging market?
People in this region live and breathe sport and, what's more, they love to bet. You can see this on the streets where almost everyone watches football matches on their mobile phones and glances through windows into houses where there's a match showing on TV. They're obsessed with sport, especially football. It's the favourite sport of almost all the men and roughly 50 percent of the women (these figures are not based on official statistics). If we look at the behaviour of Latin American players, we can see that people usually place bets with small stakes of around $5-10. It would be very unusual to see a stake as big as $1,000. We can see that their gaming style is quite different to that of European bettors and generally less advanced. Taking Peru as an example, having just a few markets and only around 4,000 events is sufficient. Another important point is that local players are more likely to trust you as an operator if you have physical betting shops as well as online services. This is not due to the quality of the internet connection – it's perfectly stable and having a mobile application is vital for every operator in order to meet their customers' needs. The reason is simply that people have more confidence in a company when they're used to seeing it in their local area. On average, the audience for gambling in Europe is younger than it is in South America. Some sports, including those that have a huge following in Europe, are practically non-existent in the LATAM region. Many will be surprised to hear about the passion for lotteries, as well as the rise in search traffic for sites that focus on games of chance. Regulators are very open and it's easy to find all the necessary information. Making a name for yourself is an important step when you enter any new market. It's something we do every time we exhibit or visit industry events and promote our sports betting products. We expect this market to show impressive growth. We're ready to invest in it and to help the region to develop experienced players and reliable operators.
With such an engaged player base in the region, how are you adapting your business model to ensure your pricing and infrastructure is both profitable and sustainable?
We plan to open a Betinvest office in this region and to supply our time-tested sports betting products and solutions. Our products are 100 percent compliant with LATAM market requirements. We'll be reconsidering our pricing for this region, since the offers we have for our European partners won't suit those in the LATAM market very well. They don't need as many events or markets in their Sportsbook, which means that we can reduce the price for them. We're also working on creating some special offers for our partners in Latin American countries.
Euro Games Technology Installs 70 Machines in Gran Palacio Casino in Mexico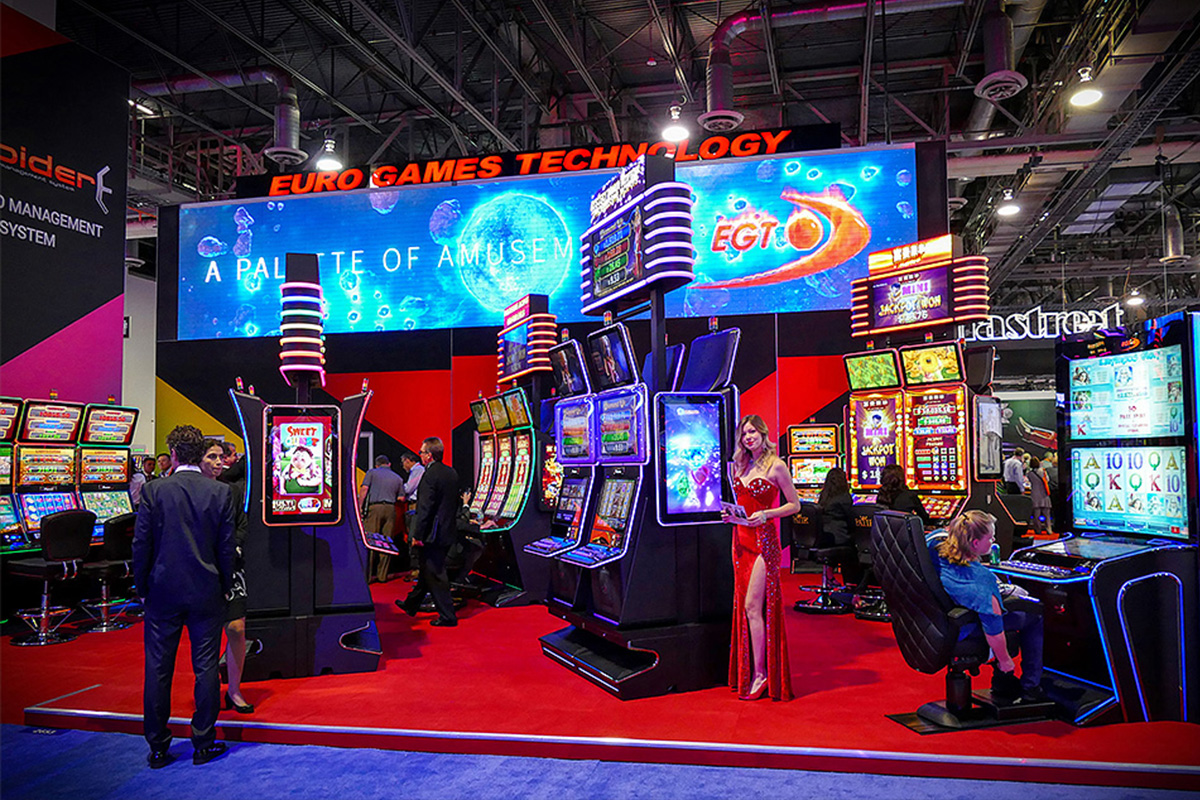 Reading Time:
2
minutes
Euro Games Technology has installed 70 machines at the luxurious Gran Palacio casino in Mexico. The installed 70 machines are an astute choice of Gran Palacio's management.
The slot selection includes the Super Premier, P-42V St Curved and P-27/27 St Slim cabinets, widely preferred in Latin America. The gaming software range is wide and diverse with the mixes of Collection Series, the Chinese-themed 5-level progressive jackpot Cai Shen Kingdom and the 4-level progressive Dragon's Turn that is completely new to all gaming aficionados in Monterrey.
Another debuting model with the installation in Gran Palacio is the S-Line terminal S32 of EGT Multiplayer. Its 32-inch full HD main monitor and King 1 and King 2 multigame mixes that include roulette, Black Jack, baccarat, poker and video slot games unite to cover a majority of players' tastes.
"For 10 years our strategic approach has made us one of the fastest developing enterprises in the Mexican gaming industry and we currently operate 18 casinos – the latest 5 opened last year. Gran Palacio is a source of pride and a project of high importance for us, so we chose to work with a trusted partner. EGT is an internationally recognized supplier with locally proven products that have so far shown excellent results in our establishments. The players definitely favour the games, the supporting 24/7 technical service is dependable and we are usually on the same page when it comes to what is best for our business," Alberto Charlan, CFO of Euromex said.
"Since entering the market in Mexico in 2017 our company positioned itself as one of the top gaming providers in the country. Within our 360-degree range of products the operators could easily find a complete solution for their casinos. Our partnership with Euromex is of strategic importance for EGT, therefore we aim to grow our mutual business on our path to achieve even better results in 2019," Nadia Popova, director of EGT Central America, the Caribbean and Mexico said.
Helio Gaming boosts bet on lotteries offering with Mega Sena draw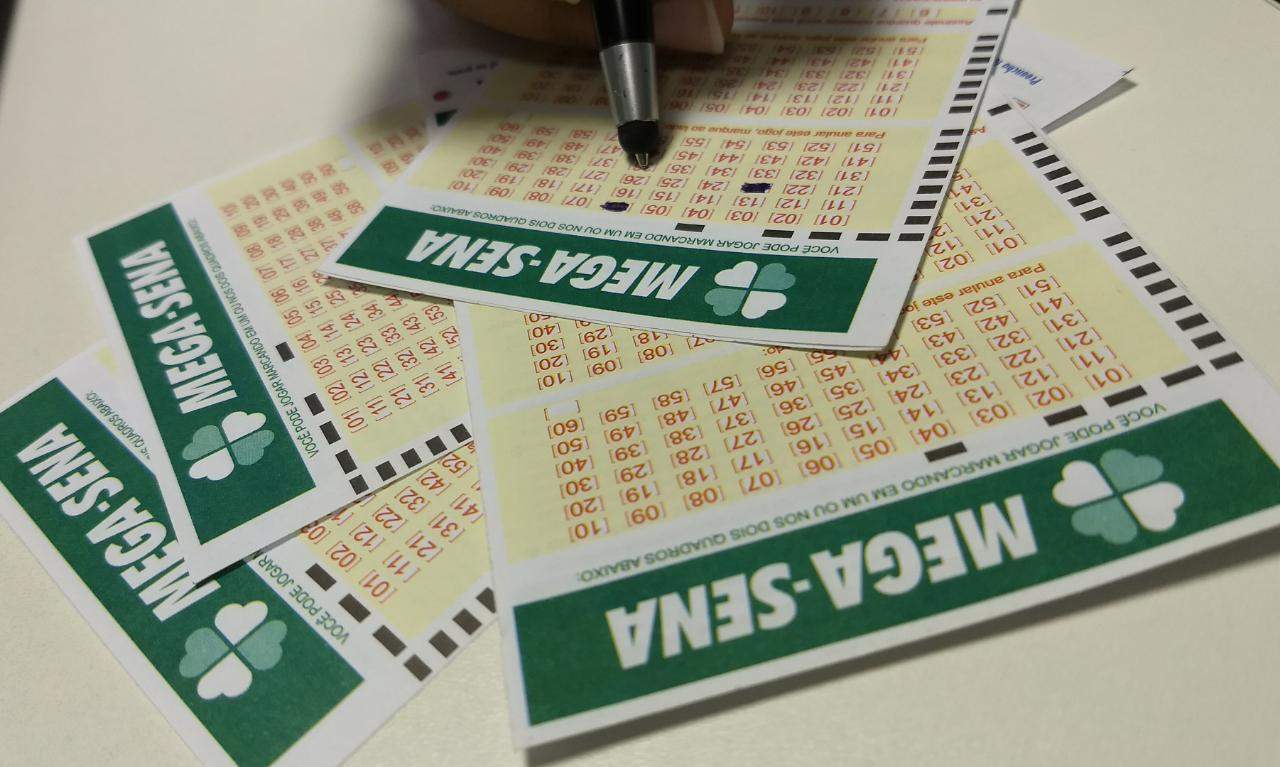 Reading Time:
1
minute
Famous lottery now comes with Dynamic Jackpot
Innovative supplier Helio Gaming has boosted its betting on lotteries proposition by adding the famous Mega Sena draw to its portfolio.
The latest offering has two weekly draws held on Wednesdays and Saturdays in Brasillia at 20.00 BRT and will appeal to players across Latin America and beyond.
Customers can buy tickets for as little as €1.30 and then select six numbers between 1-60 for the chance to win life-changing prizes.
Richard Mifsud, CEO of Helio Gaming, said he was delighted with the new addition, which joins betting on the likes of the Euro Millions, Power Ball, and Mega Millions, along with the incorporation of some exciting features.
"Mega Sena is a fantastic addition to Helio's ever-growing suite of innovative lottery games and will help to further internationalise our offering.
"The game will have the same feel and look of our other betting on lottery products with the inclusion of our Dynamic Jackpot feature."
Helio's Dynamic Jackpot features four tiers giving players the option to reduce the jackpot amount leading to a lower ticket price.
Mifsud added: "This feature is especially attractive in emerging markets for those players who still want to be in with a chance of winning big prizes with a smaller stake. We believe both it and Mega Sena will prove to be a very exciting addition to our partner's platforms."
Mega Sena is latest announcement in a busy period for Helio, which recently added Live Lottery to its portfolio and announced a commercial deal with BetConstruct's B2C online sportsbook and gaming brand Vbet.
Argentine Football Association Selects Stats Perform for Comprehensive Video and Data Deal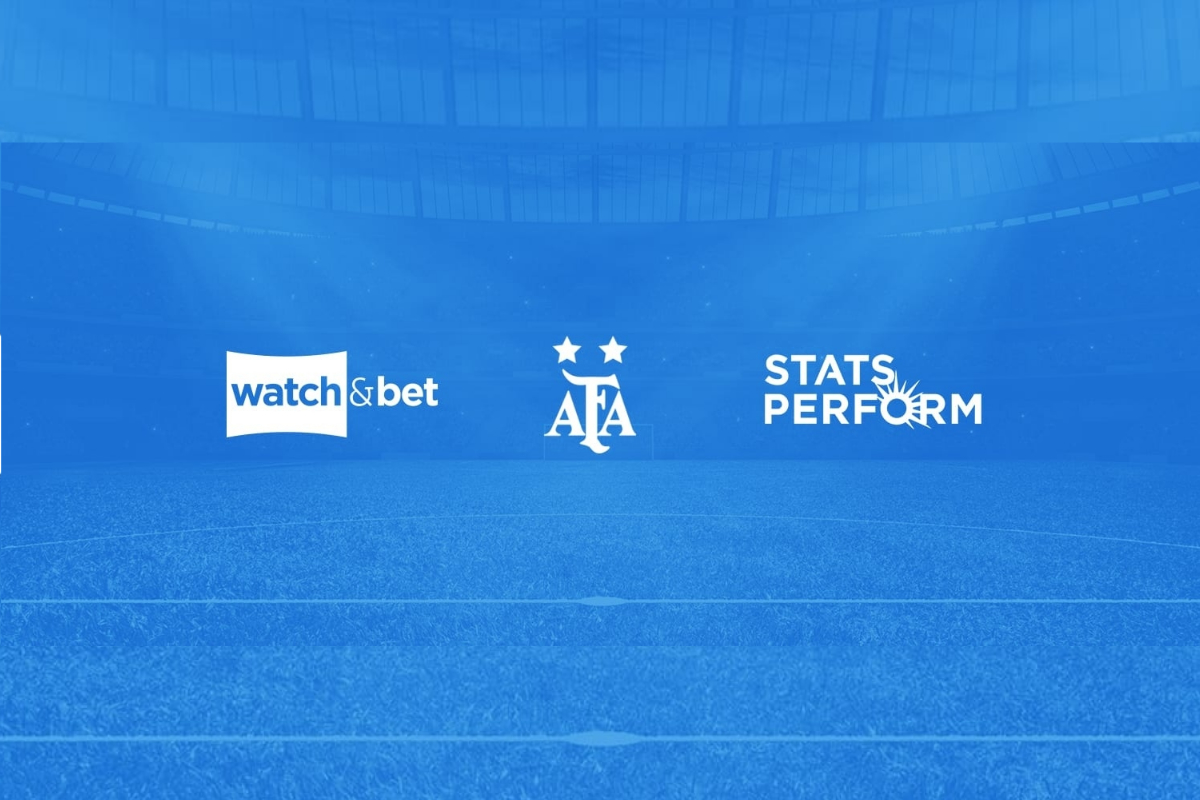 Reading Time:
1
minute
New Agreement Brings a More Immersive Betting Experiences to Global Fans
Today, Stats Perform, the revolutionary leader in sports AI and data, announced a five year deal with the Argentine Football Association (AFA) for the rights to global betting video and data across competitions including Superliga Argentina, Copa Superliga Argentina, Argentina Cup and Recopa Argentina.
Under the agreement, Stats Perform will collect and distribute official fast data, deep data and Watch&Bet video streams for over 600 matches per season to licensed global sportsbook operators. The new deal demonstrates the AFA's commitment to growing its global appeal and providing a best-in-class betting experience.
Alex Rice, Chief Rights Officer for Stats Perform commented "Argentine football means fierce rivalries, passionate fans and top quality teams and players. For many football fans, watching a club game in Argentina is a bucket-list ambition. We're delighted to be able to bring this level of sports entertainment to our global betting partners and their customers."
The AFA live streams join over 100 other competitions in Stats Perform's Watch&Bet portfolio, which offers premium round-the-clock football, tennis, basketball, cricket, rugby, ice hockey and more. Watch&Bet video and Stats Perform's accompanying fast and deep data is distributed to regulated global sportsbook operators for use in online, mobile and land-based sportsbooks and maintains the highest integrity standards.
About Stats Perform :
Stats Perform collects the richest sports data in the world and transforms it through revolutionary artificial intelligence (AI) to unlock the most in-depth insights for media and technology, betting and team performance. With company roots dating back almost 40 years, Stats Perform embraces and solves the dynamic nature of sport – be that for digital and broadcast media with differentiated storytelling, tech companies with reliable and fast data to power their innovations, sportsbooks with in-play betting and integrity services, or teams with first-of-its-kind AI analysis software. As the leading sports data and AI company, Stats Perform works with the top global sports media, tech companies, sportsbooks, teams and leagues.