Kyushu – Nagasaki IR Business Connect Seminar Attracts More Than 500, Nagasaki Governor, Sasebo Mayor in Attendance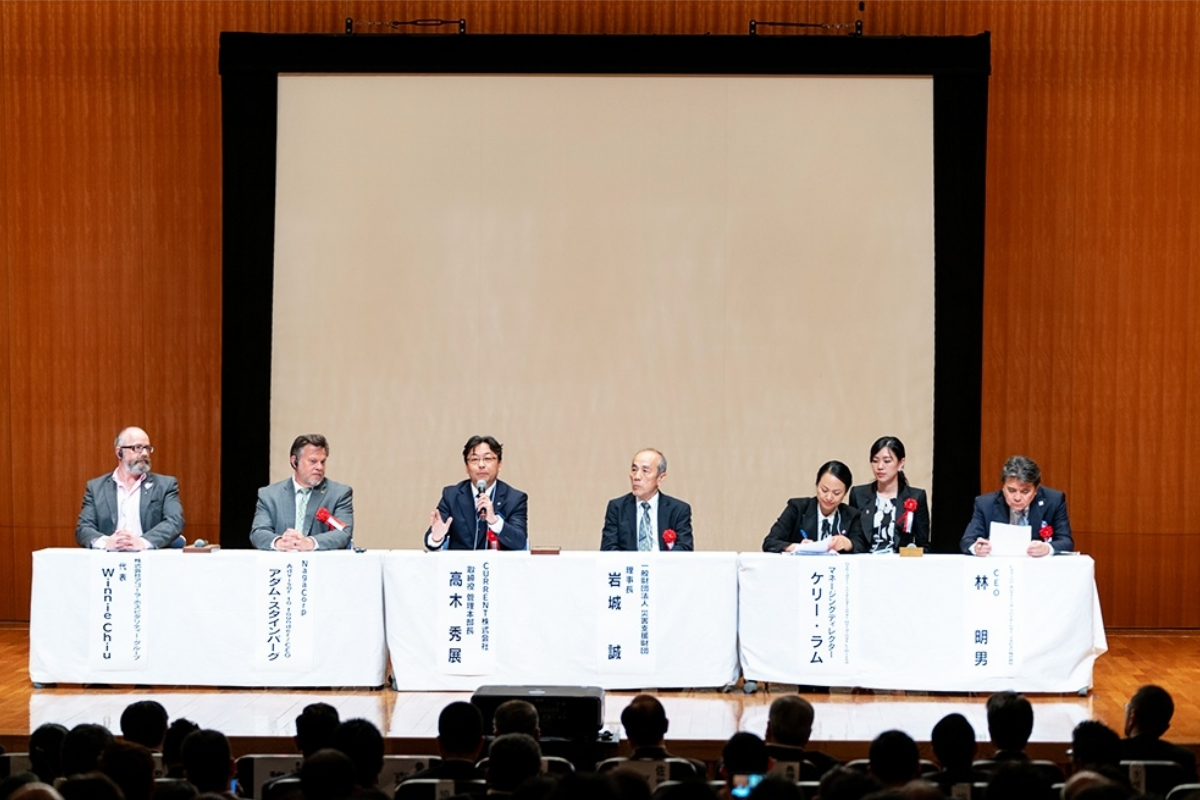 Reading Time:
2
minutes
The Kyushu – Nagasaki IR Business Connect Seminar attracted a full house of more than 500 delegates from across Kyushu on Thursday, 27 June 2019. In attendance were local politicians, supporters, the Sasebo Chamber of Commerce as well as Houdou Nakamura, Governor of Nagasaki Prefecture and Norio Tomonaga, Mayor of Sasebo City.
Speaking to the audience representing both the public and private sectors of Kyushu, a total of six groups including integrated resort operators and interested investment parties discussed their thoughts on Sasebo and Nagasaki. Speakers included representatives from Agora Hospitality Group( Far East Consortium), CURRENT Corp-Sofitel Macau at Ponte16/Get Nice Holdings, Disaster Support Foundation, OSHIDORI International Development Limited, Casinos Austria International among others. The operators represented a wide range of existing properties and products, including
Topics from the individual speakers ranged across a variety of topics such as layout plan, the investment amount, non-gaming facilities and responsible gaming but focused heavily on the potential for Sasebo in Nagasaki as a potential site for the development of one of Japan's first integrated resorts. Specific issues such as access and infrastructure were raised, with many operators discussing how they plan to tackle these issues as part of their overall site development plan. Economic benefits to the region, integration with local companies and corporate social responsibility strategies were also discussed. The event also included a strategic review of initiatives for IR operators to take into consideration related to the local private sector put on by the Sasebo Chamber of Commerce.
The event drew a variety of trade and domestic news outlets, including highlighted attendance by NHK, TV Nagasaki, Nagasaki Culture Telecasting Corporation, TV Sasebo and trade media including Asia Gaming Brief, GGRAsia and Inside Asian Gaming amongst others.
Mr. Kosei Tsuji, Sasebo Chamber of Commerce / Chairman of the Nagasaki Marine IR Promotion Council stated: "We very much appreciate the operators coming from around the world to reinforce our commitment to develop an integrated resort in Sasebo. We believe that public understanding and acceptance is paramount in our ability to proceed with developing the IR industry here; we look forward to continued cooperation in ensuring a successful IR development plan for Kyushu and Nagasaki."