Spintec celebrates first installation in Australia at AGE 2019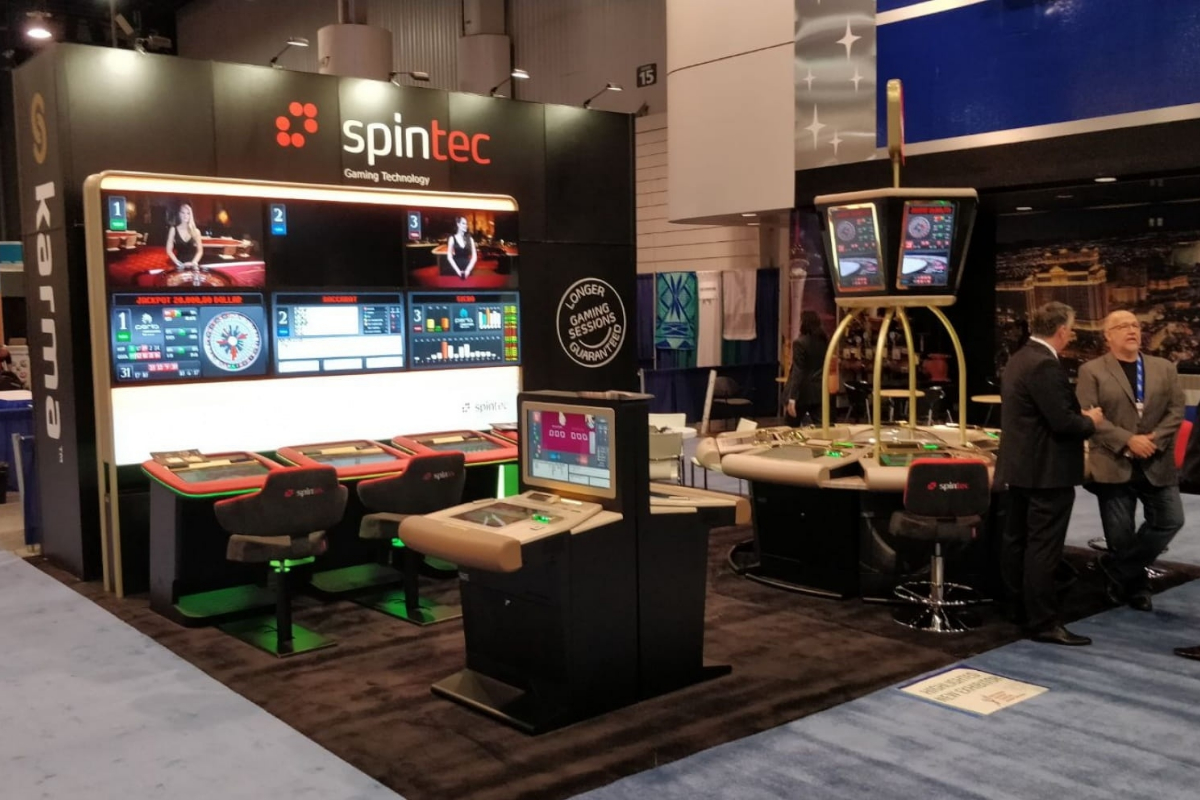 Reading Time:
2
minutes
Spintec is celebrating after a successful installation of Aura amphitheatre gaming setup in one of the most prominent clubs in Sydney. The installation happened in the first part of the year and initial results are very encouraging. Spintec and its Australian distribution partner, Independent Gaming, have very optimistic plans for the Australian market, the second part of 2019 looks promising in terms of new partners and installations.
"We went through a very long certification process, our R&D team invested a lot of time and effort, and now we are very proud of what we have achieved", says Primoz Krsevan, Regional Sales Manager at Spintec.
Between the 13th and 15th of August, Spintec will be at the Australasian Gaming Expo (AGE) that will take place in Sydney, at Darling Harbour. Together with Independent Gaming, they will present their ultimate gaming solutions. "This year's AGE is very special to us, as we have finally entered into the market and started making the first footprints in the Australian gaming industry", says Krsevan.
Spintec will showcase its amphitheatre setup with a library of virtual games that include Roulette, Baccarat, and Sic Bo. Spintec is very confident that the Aura amphitheatre solution will have great success in the Australian market. Players love Aura's incomparable comfort, dedicated space for personal belongings and drinks, widescreen and intuitive user interface, and luxuriously soft natural materials, while the operators appreciate Aura's customization options, modularity, compatibility, and stability. Aura definitely keeps players in their seats which drives to longer gaming sessions and consequently higher revenues for the operators.
For the first time at AGE, Spintec will present its compact solution Karma 8 GEN2 Automated Roulette. Karma roulette is one of the most sold Spintec products in Asia. Customizable and ergonomic design, unbeatable comfort, and modular array are the main product's features that will bring success also on the Australian market.

IAGR releases conference program for IAGR2022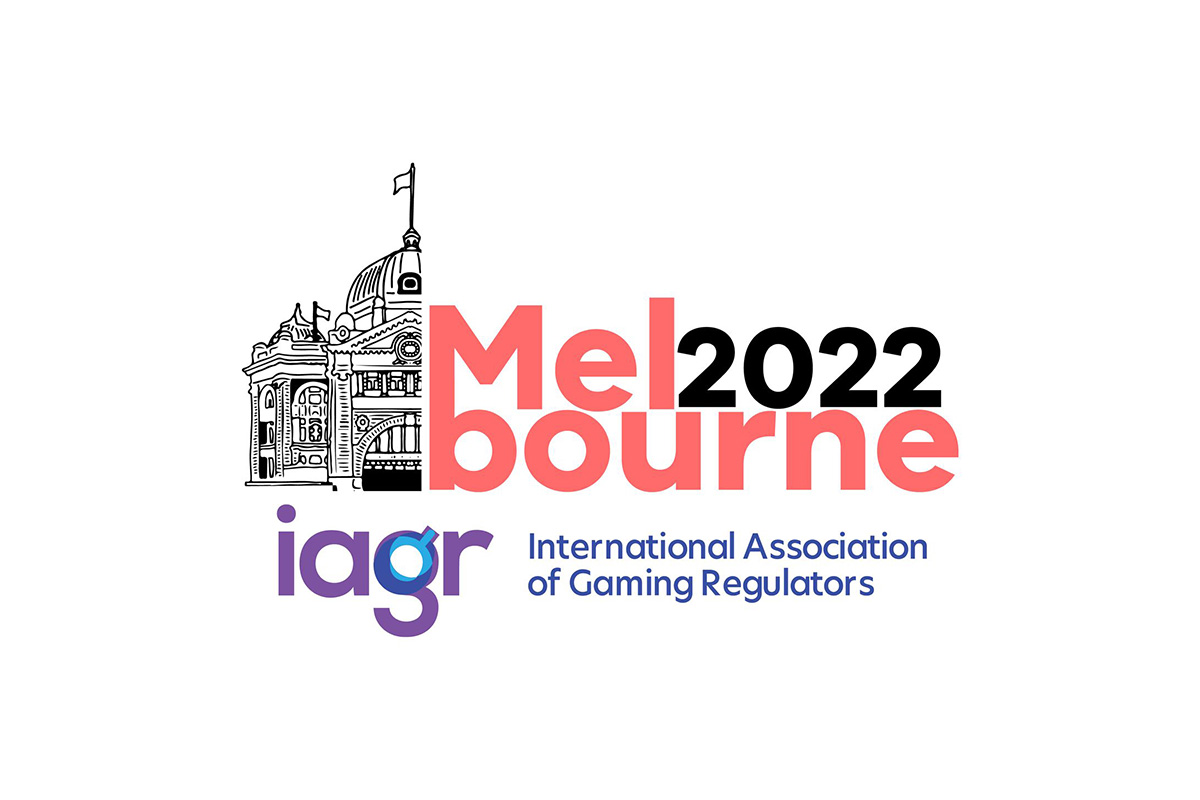 Reading Time:
< 1
minute
The International Association of Gaming Regulators has released the program for its
annual conference, taking place in Melbourne, Australia from 17 to 20 October.

The program is available on IAGR's website, with early–bird ticket prices on offer until 15
August.

IAGR Vice President and UK Gambling Commission Director, Ben Haden, believes the
line–up is one of the strongest yet, reflecting a time of disruption through a lens of
innovation.

"Over four days, our speakers and attendees will delve into global regulatory challenges,
safer gambling initiatives, security updates and technology advances impacting the
industry," explains Ben.

"With sessions including 'Why the Women's World Cup 2023 will be the biggest betting
event ever', 'An introduction to gambling in the Metaverse', 'Regulating emerging
technology', 'Gambling–like reward mechanisms in video games' and 'How regulators can
use lived experience to prevent gambling harm', it's clear we have a richly diverse,
fascinating and relevant line–up."

This year's speakers include:
• Michael Morton, Senior Policy Counsel, Nevada Gaming Control Board
• Fran Thorn, Chair, Victorian Gambling and Casino Control Commission
• Earle Hall, VC, International Gaming Standards Association & CEO @ AXES.ai
• Andrew Rhodes, CEO, Gambling Commission United Kingdom
• Professor Sally Gainsbury, Director, Gambling Treatment and Research Clinic,
Brain and Mind Centre, University of Sydney
• Stephen Bryan, QC, Special Manager for the Melbourne Casino Operator
• Paul Buck, CEO, Epic Risk Management

More sessions and panellists are expected to be confirmed over the coming weeks.

Dr Jason Lane, IAGR President and Chief Executive of the Jersey Gambling
Commission, says he's particularly looking forward to being able to greet regulators from
across the globe in person.

"Many gambling regulators, including me, couldn't travel to last year's conference in
Boston," says Jason. "IAGR2022 will be an amazing opportunity to reunite, connect and
build relationships with regulators, industry stakeholders and thought leaders in person
in beautiful Melbourne."

IAGR2022 is hosted by the Victorian Gambling and Casino Control Commission.
CROWN CASINO GIVEN CONDITIONAL APPROVAL TO OPERATE GAMING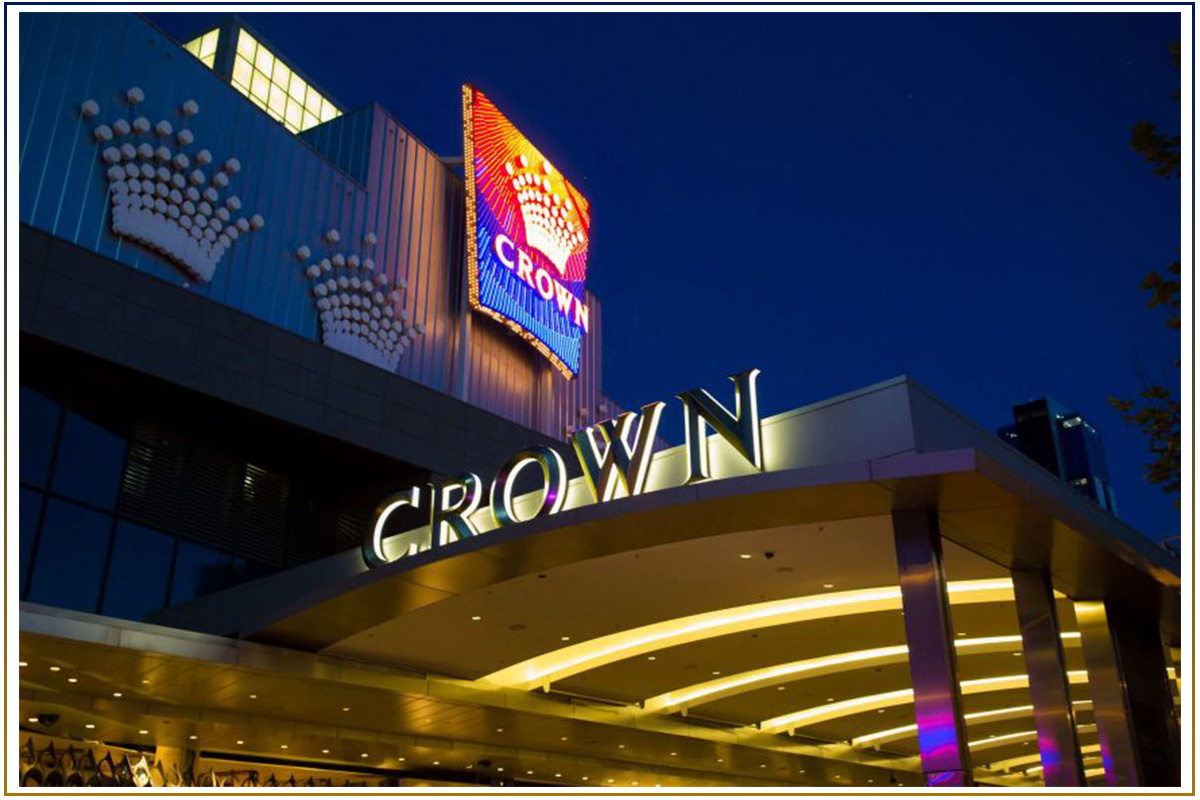 Reading Time:
2
minutes
The NSW Independent Liquor & Gaming Authority has given Crown Sydney casino conditional approval to open its gaming operations
The Authority's Chairperson, Philip Crawford, said Crown will be allowed to conditionally begin casino operations, giving the Authority the chance to monitor the final phase of its restricted gaming licence suitability assessment, after the 2021 Bergin Inquiry found Crown unsuitable to hold the licence.
"Under the Authority's supervision, Crown has rebuilt its gaming model from the ground up, which has meant deep structural change around governance, anti-money laundering measures and corporate culture," Mr Crawford said.
"After more than one year's work with Crown, the Authority is pleased to have reached a stage where Crown can open its casino operations on a conditional basis.
"Given the need to observe the changes in operation as well as ensure changes are embedded in the business, the Authority will consider approval of Crown's suitability until the end of the conditional gaming period, which could run between 18 months and two years.
"The new systems and internal control measures have been set up and will be in place from day one."
Mr Crawford said the Bergin Inquiry highlighted the scale and scope of issues to be remediated by Crown, with potentially billions of dollars having been laundered through its casinos.
"Crown has been required to implement a raft of stringent controls to prevent money laundering and criminal infiltration in its NSW business model. What was happening in Crown's interstate operations will not be repeated in NSW," Mr Crawford said.
"With a complete clean-out of the board and senior executive, Crown has made significant progress and has agreed to ongoing work to regain its casino licence."
The Authority has also approved Blackstone's suitability to hold a casino licence in NSW. Having gained the other necessary approvals from Victorian and West Australian regulators and the Federal Court, Blackstone takes over as the new owner of Crown on Friday 24 June.
BMM Testlabs Promotes Service Delivery VPs in Australia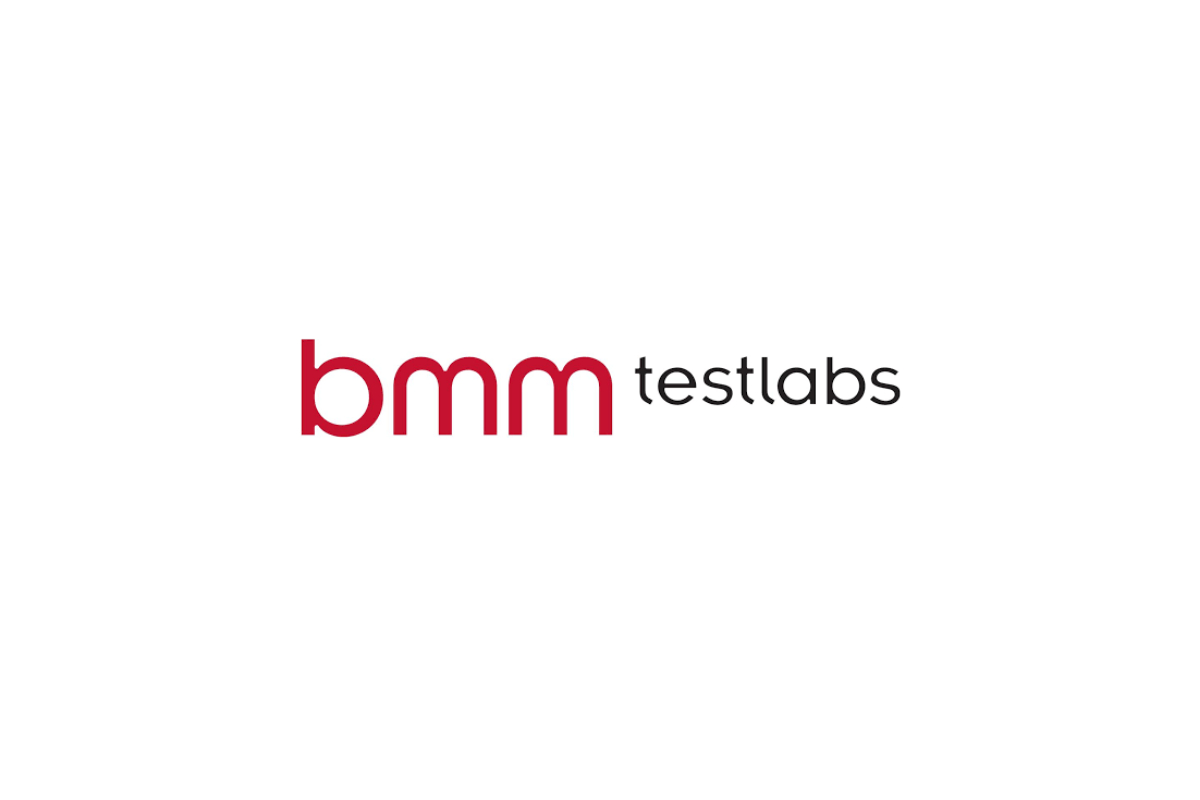 Reading Time:
2
minutes
BMM Testlabs, the world's original gaming test lab and product certification consultancy, is pleased to announce the Australian promotions of Thiru Nadesapillai to VP ServiceDelivery, EGMs, and Kethish Namasivayam to VP Service Delivery, Systems. They will both report to Anna Fernando, Senior Vice President of Operations, APAC.
Kirk White, Executive Vice President, APAC & AF, commented, "I am honored to promote Thiru and Kethish, as they have been great leaders in BMM Australia's technical services team for many years. They have excelled in their roles as regional technical subject matter experts and support our staff and customers alike across the Asia/Pacific region. Thiru and Kethish are extremely focused on customer delivery, providing internal testing quality and strong process efficiencies, ensuring that BMM continues to be the testlab of choice in the APAC region."
Nadesapillai commented, "I currently manage BMM Australia's EGM (electronic gaming machine) platform and games testing for the Australian, Asian, and international markets. I'm fortunate to be supported by experienced leadership, which allows me to focus on general product concepts, testing strategies, and overall improvements. I am very grateful to be part of such a great team at BMM, where we work together globally to support our customer's product certifications and approvals."
Nadesapillai joined BMM in 1999 and has led our Technical Delivery team in Melbourne for many years.
Namasivayam continued, "I am proud to be part of BMM Australia's talented team, and excited to have been part of BMM's growth into a global service provider for our customers over the years. Given the many challenges we have overcome throughout the pandemic in the APAC gaming industry, our team has continued to grow stronger. I look forward to leading my team in continuing to provide our expert services to BMM's customers and contributing to our global growth."
Namasivayam joined BMM in 2002 and has led our Service Delivery team in Sydney for many years.