Sportradar, PlaySight and Belgian EuroMillions Basketball League Bring Automated Production and AI Technology to the Court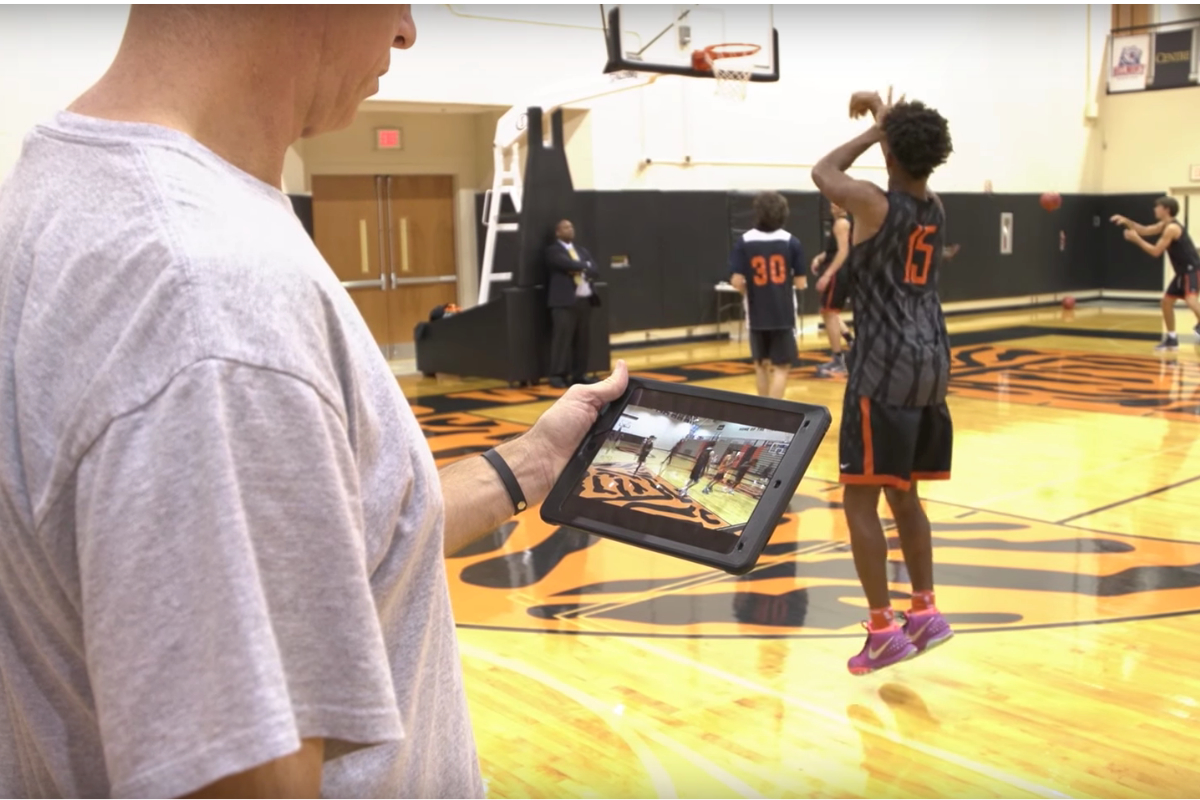 Reading Time:
3
minutes
PlaySight, a global sports technology platform, is excited to announce a new partnership with Sportradar, the leading provider of sports data intelligence, and the EuroMillions Basketball League (EMBL), the professional men's basketball competition in Belgium. All EMBL games and associated content will now be produced and distributed via PlaySight's Smart AI and automated production sports technology through Sportradar OTT.
This partnership will also see automated graphics from LIGR (Live Graphic Systems) embedded into all EMBL games – providing a professional viewing experience to fans of the league throughout Belgium and the rest of the world.
PlaySight's Smart sports AI and connected camera technology is already installed in all the league's arenas, enabling full-service production at a much more efficient and affordable level. PlaySight's cameras also provide real-time video for officiating and instant replay, as well as video breakdowns for coaches on the sidelines. The live video feed from PlaySight will be distributed via Sportradar OTT to drive fan engagement and maximise betting opportunities.
"We believe that this will be a blueprint for other professional leagues across the world," said Wim Van de Keere, the General Manager of the EMBL. "We can't wait to get started on this new collaboration for next season and have carefully selected best-in-class partners with the capabilities offered by Sportradar, PlaySight and LIGR. Beyond the enhanced viewing experience, we look forward to adding real-time video for coaching and instant replay purposes for our referees to further enhance the quality of our basketball. It will also open up additional commercial opportunities for the clubs and the league."
Backed by more than 15 years' experience in the industry and a scalable infrastructure, Sportradar OTT streams over 50,000 live sports events globally, delivering more than 50,000,000 video sessions a month to upwards of 100 partners all over the world. Powered by a combination of market-leading data and a fully customisable OTT solution, it enables rights holders to grow engagement and maintain lasting relationships with fans, while also generating substantial digital revenue.
Felix Blank, Sportradar's Director, Digital Platforms, said: "PlaySight's live and on-demand video capabilities will integrate seamlessly with the Sportradar OTT platform, improving operational efficiency while ensuring fans enjoy the best possible experience when watching the EuroMillions Basketball League live or on demand. "Sport is all about the relationships fostered with fans and we can't wait to help that process for the EMBL by combining top-quality video production with innovative data products to ensure a best-in-class OTT offering for the league and its followers."
"Our AI and connected camera platform are proving to be a great fit for leagues looking to provide the best possible service while also improving operational efficiency," said PlaySight CEO Chen Shachar. "Our technology, which we have branded the SmartCourt, truly does get smarter over time – backed by an AI platform, we get better at streaming, tracking and capturing each sport with every dribble, pass and shot. We are also providing an entire ecosystem for all of the league's stakeholders – broadcasting, coaching, officiating, and more. This partnership will also enable the EMBL to reach its fans in new and innovative ways with more content and highlights."
The team at LIGR expects its technology to have a positive impact on the broadcasts. "We are rapidly expanding our team and technology within our automated, cloud graphics platform and continue to be led by a deep passion for sports and basketball on the world stage," said Luke McCoy, CEO of LIGR. "We are excited to help expose the talent within the EMBL, engage new and old fans with in-game statistics and highlight key performances while opening up live, in-game commercial opportunities that previously didn't exist."
The 2019-20 EMBL season kicks off on September 14th and all the action will be broadcast live and on demand via Sportradar OTT.
IMG Arena and ATP Media to launch ATP Masters 1000 virtual tennis product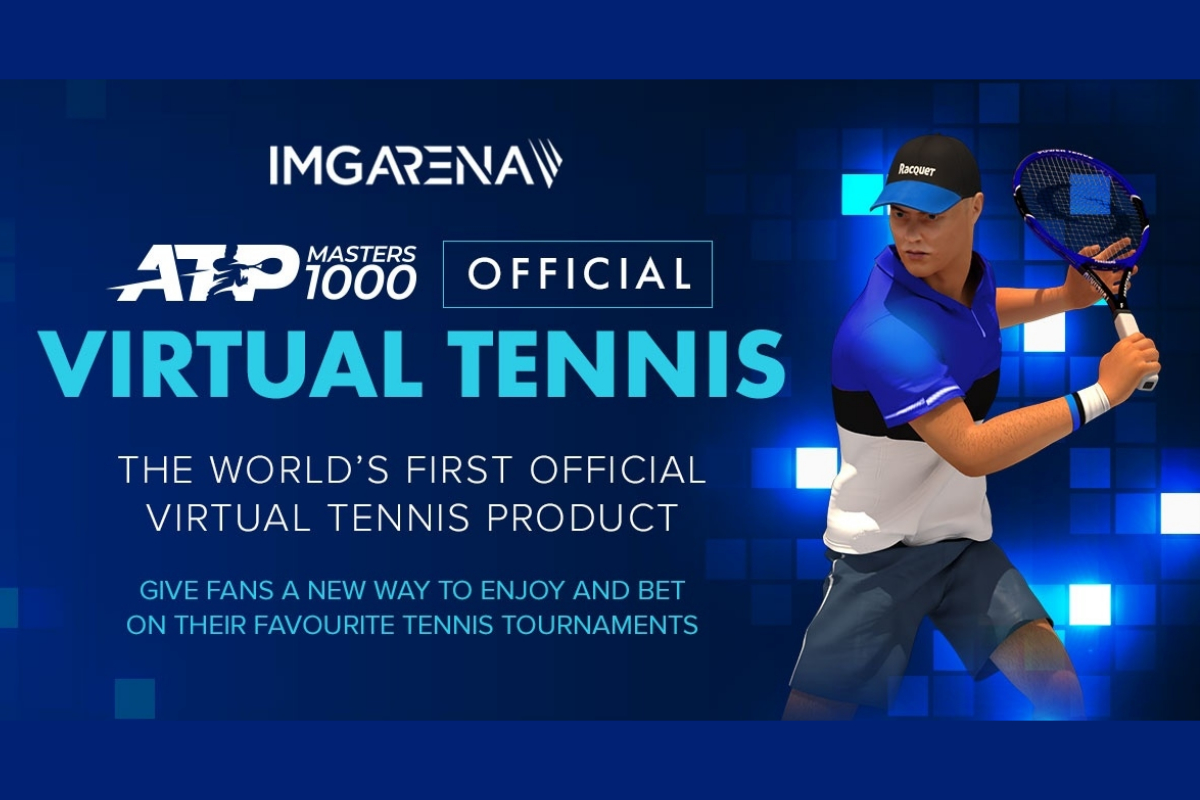 Reading Time:
2
minutes
World's first officially branded virtual tennis product will feature ATP premier tournaments
IMG ARENA, a leading sports betting service and content hub, is launching an official virtual tennis product in partnership with ATP Media, the global sales, broadcast production and distribution arm of the ATP Tour. The game will be available in April and will help sportsbook partners fill the void whilst the ATP Tour is suspended.
This new deal expands the longstanding partnership between IMG ARENA and ATP Media and is the first time they have launched a virtual sports offering.
IMG ARENA is using licensed assets to create the first-ever officially branded virtual tennis product, featuring logos from the ATP Masters 1000 series along with official tournament names, to deliver an authentic, fan-first experience.
This unique and exclusive product is evidence of the ATP Media's innovation strategy and adds to IMG ARENA's growing portfolio of virtual products, which also includes golf, motorsport, football, horse racing, speedway, greyhound racing and cycling.
As the broadcast arm of the ATP Tour, ATP Media provides centralised media distribution across the ATP Tour, host broadcast production for the Nitto ATP Finals and ATP Masters 1000s, world feed production for the ATP 500s, Next Gen ATP Finals and certain ATP 250s, as well as the international distribution for the ATP Cup.
Mark Webster, CEO of ATP Media, said: "This is a landmark agreement for ATP Media at a challenging time. We are excited to be working with IMG ARENA to deliver fans around the world innovative content and new ways to enjoy their favourite tennis tournaments.
"Together we are creating a compelling, always-on product that will boost and diversify our sports betting offering, while helping to continue to further develop our international footprint."
Freddie Longe, Managing Director at IMG ARENA, said: "ATP Media are one of the most progressive and forward-thinking media companies – we are delighted to partner with them to launch the world's first officially branded virtual tennis product.
"When we invested in virtual sports specialists Leap Gaming, our vision was to create official products and unlock new revenue streams and forms of fan engagement for our clients. ATP Media share this vision and desire to evolve the way that its fans could connect with tennis. The result is a game-changing product that maximises player engagement and operator returns. As with all of our virtual sports offerings, we have developed the most realistic look, feel, and betting experience."
Headquartered in London, IMG Arena works with more than 460 leading sportsbook operators worldwide, providing always-on services including 24/7 live streaming and on-demand virtual sports products designed to evolve and inspire engagement by placing fans at the heart of the action. Its ground-breaking data collection system ensures that the fastest and most accurate sources of data are delivered live from the action to the end user in less than a second.
IMG Arena processes official data for more than 45,000 sporting events per year. In 2019, more than 175 million hours of IMG ARENA content was watched by 56 million unique viewers around the globe.
Discover new gaming content by SYNOT Games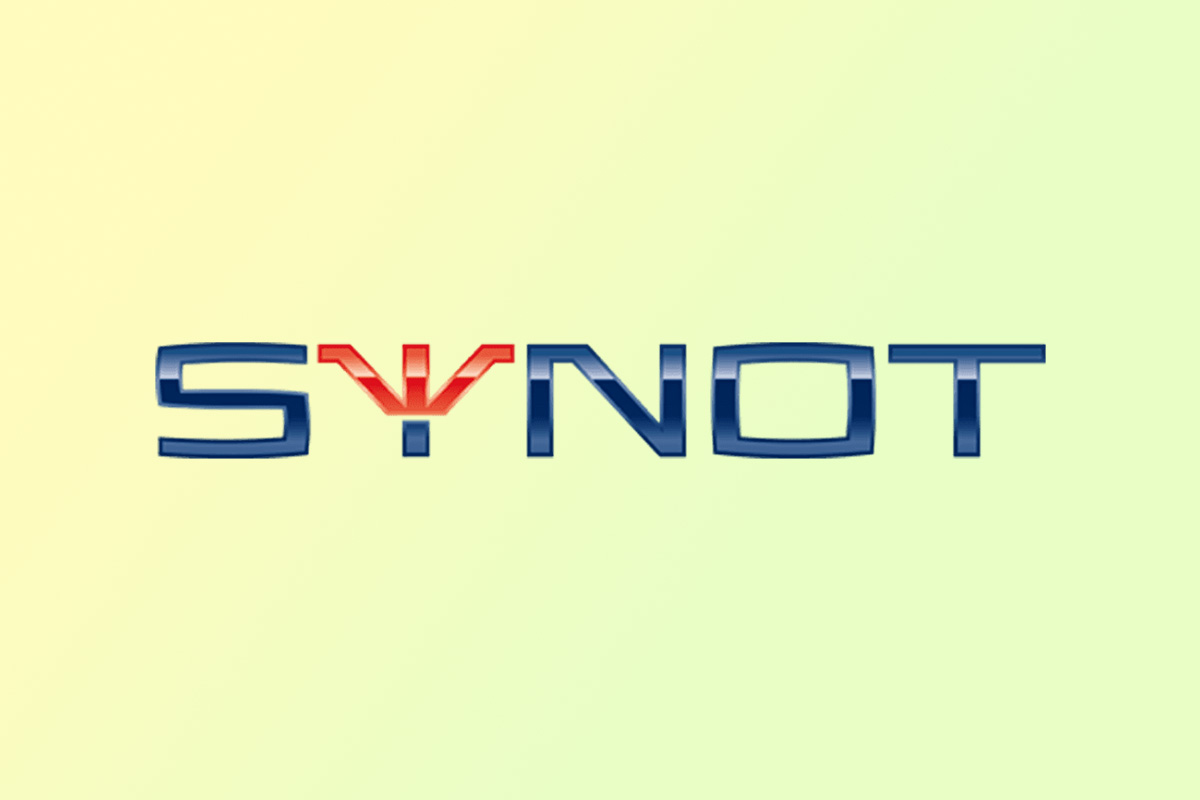 Reading Time:
< 1
minute
SYNOT Games is a game provider with more than 29 years of previous experience in gaming, we have developed over 50+ exciting casino slots. We create innovative, smoothly running and superbly designed slot games, ranging from fruity classics to thematic adventures or authentic roulettes. Our infinitely engaging casino games are:
* 50+ casino slots in pure HTML5
* playable on any device, in multi – resolutions: qHD, HD, FHD, 4K Ultra HD
* available in 25 languages * live in 21 countries and running on over 110+ casinos: https://www.synotgames.com/casinos/
* holder of gaming licenses: MGA and Class II license for Romania by ONJN
* content certified in jurisdictions: Malta, Spain, Italy, Slovakia, Czech Republic, Romania, Latvia, Lithuania, Croatia, UK, Sweden, Denmark, Portugal
ORYX Gaming live with Lottoland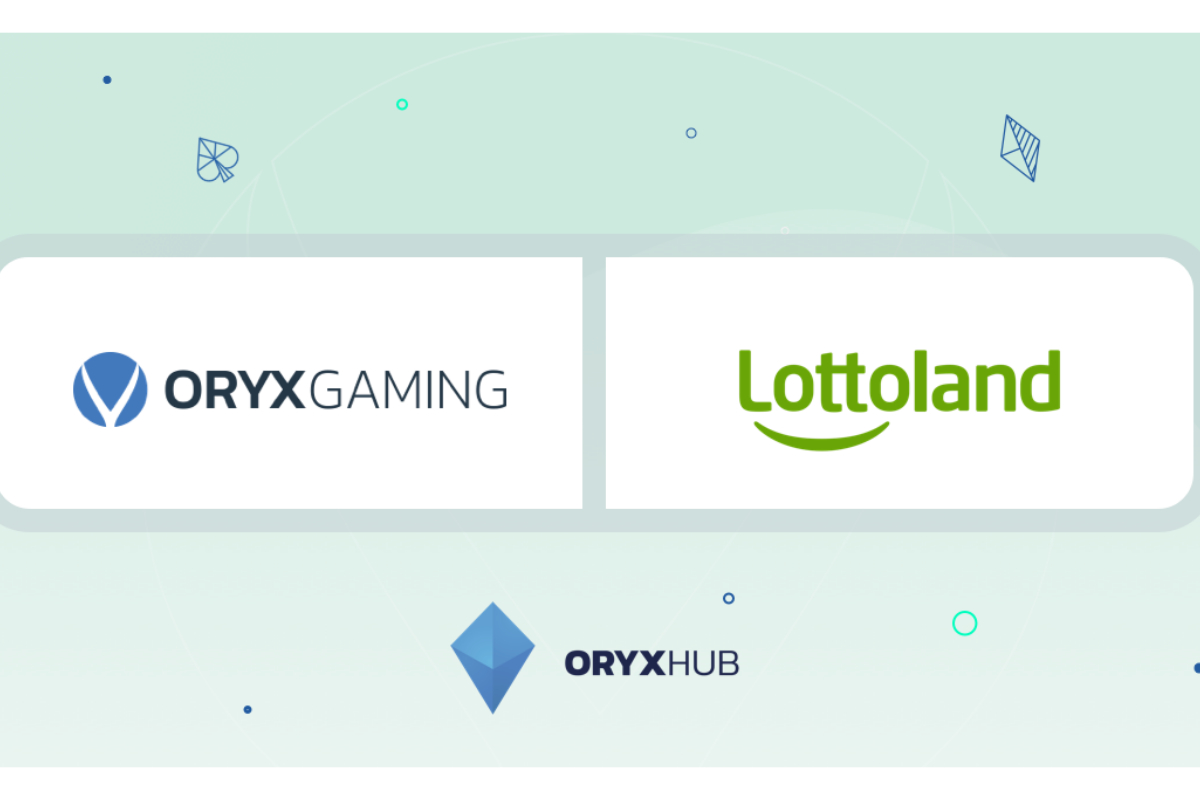 Reading Time:
2
minutes
ORYX Gaming, a Bragg Gaming Group company, has gone live with Lottoland, and is now supplying its full portfolio of quality casino games to the internationally renowned operator.
The partnership gives Lottoland seamless access to a library of 8,000+ games from 80+ premium suppliers, as well as exciting new releases from ORYX Gaming's content roadmap.
Available via ORYX Hub, popular slots from the supplier's proprietary catalogue is included as part of the agreement, together with premium games from partnered, top tier studios. ORYX Hub and its content is licensed by the Malta Gaming Authority (MGA) and certified and approved in 14 major jurisdictions.
Lottoland is the world's largest online lotto betting operator and in addition to lottery, scratchcard and Instant Win products, offers a wide casino product portfolio to its customers.
Matevz Mazij, Managing Director of ORYX Gaming, said: "Lottoland is a brand which needs no introduction and will be a key partner as we look to expand our business into new markets. Our diverse portfolio of lottery and casino content will make a valuable addition to its online offering and we are looking forward to a partnership with longstanding success."
Nigel Birrell, CEO at Lottoland: "ORYX Gaming's library provides a wide range of titles that have something to offer in the market that we operate in. We have been impressed with the quality of content available through ORYX Hub, with games that will help us to deliver a first-rate gaming experience for all our customers.
"ORYX offers not only an impressive content library but also vast expertise and advanced marketing tools such as promotions, leaderboards, tournaments and jackpots."
ORYX Hub provides operators with simple and quick access to a large portfolio of certified and compliant casino content, as well as its lottery and sportsbook product, with one contract and one integration.