Sportradar, PlaySight and Belgian EuroMillions Basketball League Bring Automated Production and AI Technology to the Court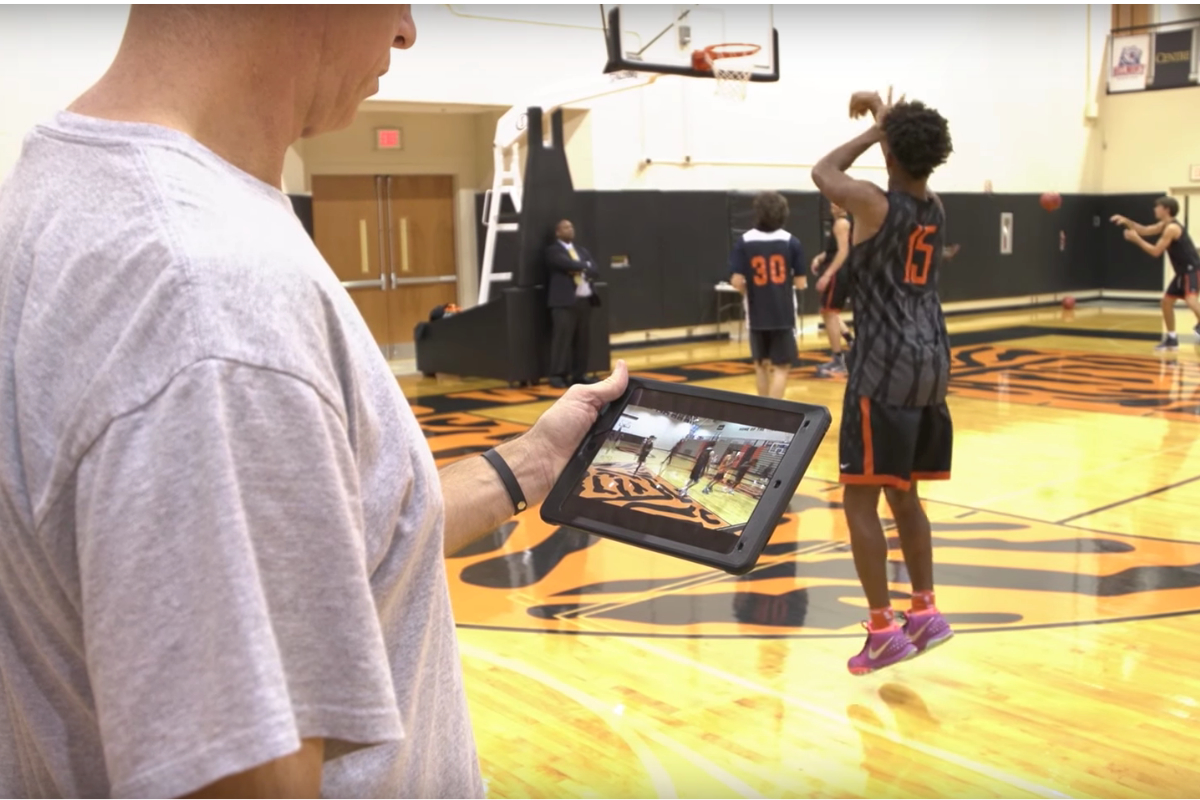 Reading Time:
3
minutes
PlaySight, a global sports technology platform, is excited to announce a new partnership with Sportradar, the leading provider of sports data intelligence, and the EuroMillions Basketball League (EMBL), the professional men's basketball competition in Belgium. All EMBL games and associated content will now be produced and distributed via PlaySight's Smart AI and automated production sports technology through Sportradar OTT.
This partnership will also see automated graphics from LIGR (Live Graphic Systems) embedded into all EMBL games – providing a professional viewing experience to fans of the league throughout Belgium and the rest of the world.
PlaySight's Smart sports AI and connected camera technology is already installed in all the league's arenas, enabling full-service production at a much more efficient and affordable level. PlaySight's cameras also provide real-time video for officiating and instant replay, as well as video breakdowns for coaches on the sidelines. The live video feed from PlaySight will be distributed via Sportradar OTT to drive fan engagement and maximise betting opportunities.
"We believe that this will be a blueprint for other professional leagues across the world," said Wim Van de Keere, the General Manager of the EMBL. "We can't wait to get started on this new collaboration for next season and have carefully selected best-in-class partners with the capabilities offered by Sportradar, PlaySight and LIGR. Beyond the enhanced viewing experience, we look forward to adding real-time video for coaching and instant replay purposes for our referees to further enhance the quality of our basketball. It will also open up additional commercial opportunities for the clubs and the league."
Backed by more than 15 years' experience in the industry and a scalable infrastructure, Sportradar OTT streams over 50,000 live sports events globally, delivering more than 50,000,000 video sessions a month to upwards of 100 partners all over the world. Powered by a combination of market-leading data and a fully customisable OTT solution, it enables rights holders to grow engagement and maintain lasting relationships with fans, while also generating substantial digital revenue.
Felix Blank, Sportradar's Director, Digital Platforms, said: "PlaySight's live and on-demand video capabilities will integrate seamlessly with the Sportradar OTT platform, improving operational efficiency while ensuring fans enjoy the best possible experience when watching the EuroMillions Basketball League live or on demand. "Sport is all about the relationships fostered with fans and we can't wait to help that process for the EMBL by combining top-quality video production with innovative data products to ensure a best-in-class OTT offering for the league and its followers."
"Our AI and connected camera platform are proving to be a great fit for leagues looking to provide the best possible service while also improving operational efficiency," said PlaySight CEO Chen Shachar. "Our technology, which we have branded the SmartCourt, truly does get smarter over time – backed by an AI platform, we get better at streaming, tracking and capturing each sport with every dribble, pass and shot. We are also providing an entire ecosystem for all of the league's stakeholders – broadcasting, coaching, officiating, and more. This partnership will also enable the EMBL to reach its fans in new and innovative ways with more content and highlights."
The team at LIGR expects its technology to have a positive impact on the broadcasts. "We are rapidly expanding our team and technology within our automated, cloud graphics platform and continue to be led by a deep passion for sports and basketball on the world stage," said Luke McCoy, CEO of LIGR. "We are excited to help expose the talent within the EMBL, engage new and old fans with in-game statistics and highlight key performances while opening up live, in-game commercial opportunities that previously didn't exist."
The 2019-20 EMBL season kicks off on September 14th and all the action will be broadcast live and on demand via Sportradar OTT.
5Dimes Owner William Sean Creighton Found Dead in Costa Rica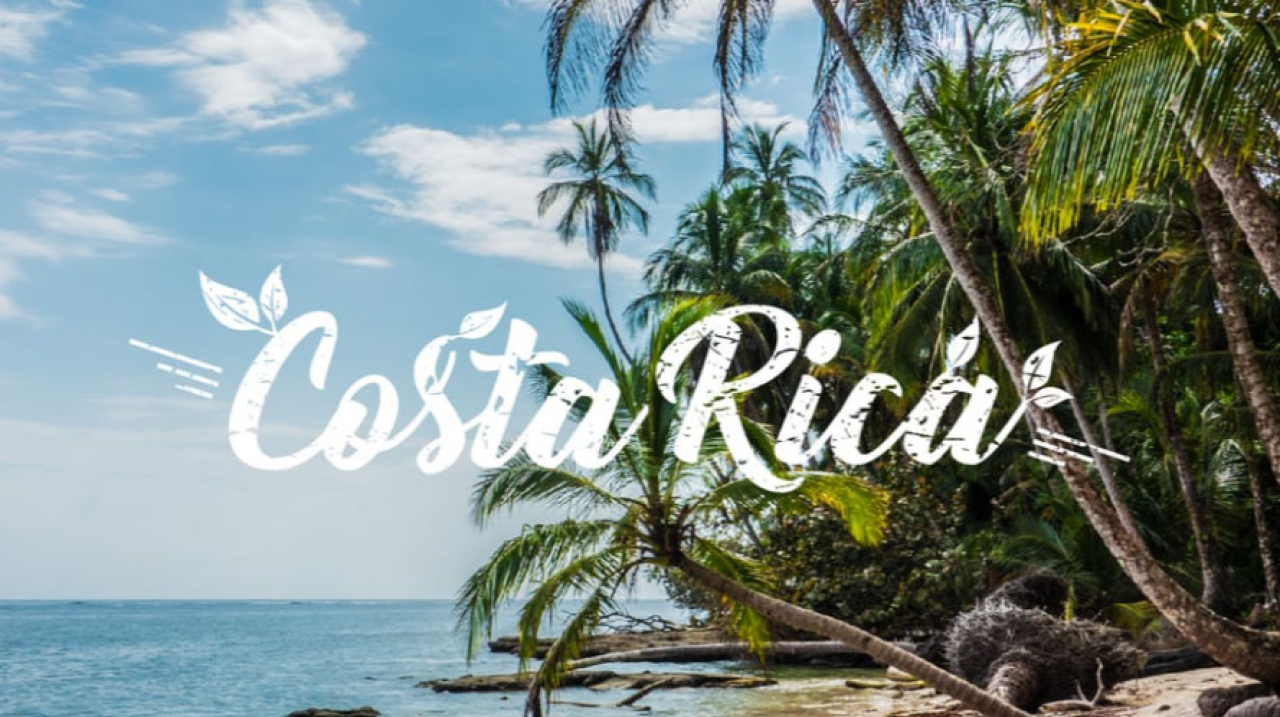 Reading Time:
1
minute
William Sean Creighton, the founder of online sportsbook 5Dimes, was found dead in Costa Rica. The cause of death has not been confirmed. Creighton, who was born in West Virginia, moved to Costa Rica and founded 5Dimes in 1999.
"We can confirm Costa Rican authorities identified the remains of a U.S. citizen in Costa Rica. We offer our sincerest condolences to the family on their loss. We are closely monitoring local authorities' investigation into the cause of death," a United States State Department spokesperson said.
Costa Rican officials said that Creighton was abducted last September and that his family received a $5 million ransom demand. Officials arrested 12 people in connection with his abduction in both Costa Rica and Spain in January. His body was found nearly three hours from where he was initially abducted.
Soft2Bet celebrates its 3rd birthday!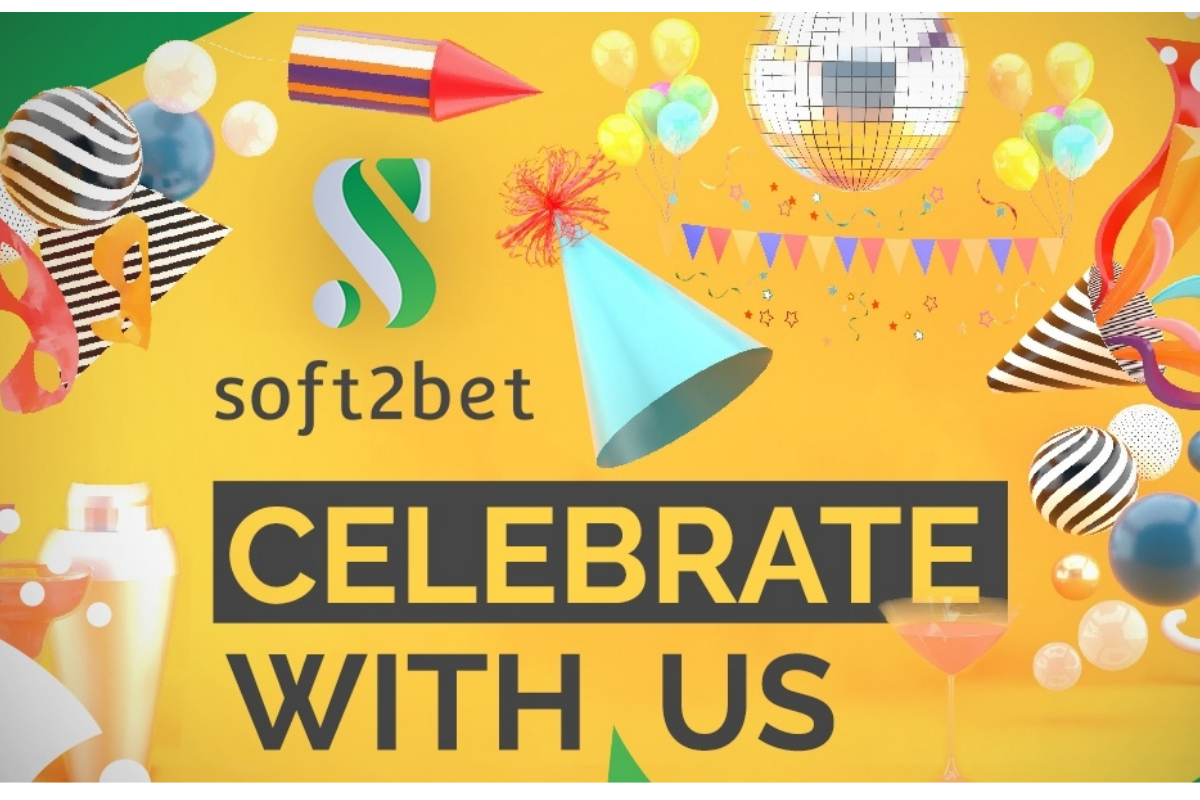 Reading Time:
2
minutes
Soft2Bet, а leading online gambling operator and software provider, announces third anniversary of the company's founding.
Established by a few passionate industry veterans in September 2016, now Soft2Bet boasts a team of more than 200 dedicated employees spread in four international offices in key European centres – Kyiv, Sofia, Limassol, and Malta.
Known as a multi-brand company, three years ago Soft2Bet started with MalinaCasino, an online casino and sports brand. Then, by the end of 2016 BuranCasino and YoYoCasino were launched. Nowadays, the portfolio consists of 13 unique brands, the latest of which is called Nomini and went officially live just a few days before the company's anniversary.
Soft2Bet is known for providing clients with an online casino experience that can be rarely seen anywhere else in the industry. At the beginning its brands were offering well-known casino games as well as sports betting options. Now, clients can play more than 2,500 games coming from industry leading providers. Sport fans can bet on thousands of pre-match and live events on over 30 types of sports including virtuals. Adding more verticals is on the roadmap of the company in the near future. But that is not all – some of the brands, the newest one, Nomini, for example incorporate a gamification technology that allows players not only to enjoy high-quality casino games but participate in 'a game in the game' – unlock achievements, collect special points, exchange them, earn prizes, and etc.
In terms of game providers, Soft2Bet brands are offering titles from top companies in the business as well as from trusted emerging iGaming software development studios. Working only with a few of them at the beginning, now Soft2Bet partners up with 44 key iGaming providers. Among the company's partners are Play'N Go, NetEnt, Evolution Gaming, Altenar, Pragmatic Play and Microgaming.
It is important to mention the two significant milestones reached during the last year – the acquisition of a licence from the Malta Gaming Authority and the BMM-certification that brings Soft2Bet one step closer to operating on the fruitful Swedish market. These are huge achievements that place the young company among the major online casino providers on the regulated European market!
Borish Chaikin, CEO of Soft2Bet comments: "We remain ambitious and hungry to improve further – to launch new products, incorporate the latest technologies, expand our geographical reach, introduce our brands to more people. We are at the right place now, and we wouldn't be here without the continued support of our partners. I hope our growth during these three years has also helped them in the development of their own businesses as well. And as far as I can conclude from our mutual growth results – it is the case. We will continue to put all our efforts to evolve in the future and conquer new heights. A 'thank you' doesn't sound enough, but we are thankful to all parties involved in our success story – from our business partners to our dedicated employees!"
A spectacular event with a circus show was organised on September 12 to celebrate the company's third anniversary together with employees and valued partners.
British Gate777 player wins €3.3M jackpot on NetEnt's Mega Fortune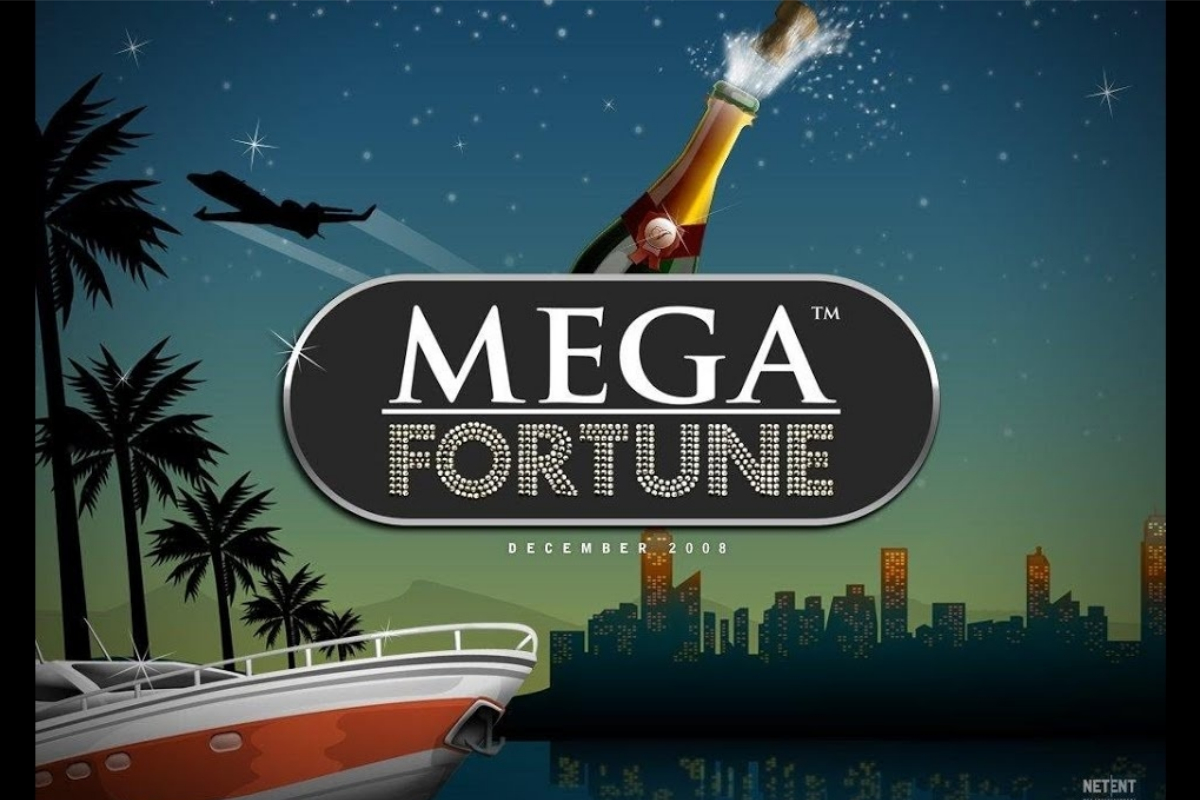 Reading Time:
1
minute
Mega Fortune continues to deliver life-changing wins after a 50 cent bet generated a €3.3 million euro jackpot win.
A British player on Gate 777, operated by White Hat Gaming, bagged a whopping €3.3 million euros when hitting the jackpot on NetEnt's Mega Fortune – after a bet of just 50 cents.
"We are thrilled that Mega Fortune has again created another instant multi-millionaire and delivered a life-changing win. Since their releases, Mega Fortune and its sibling titles have generated an astonishing 60 one-million-plus euro jackpots," said Bryan Upton, NetEnt Director of Games.
NetEnt has a strong legacy with jackpot games, with classics like Mega Fortune, Mega Fortune Dreams, Arabian Nights and Hall of Gods. Lately, new jackpot games like Grand Spinn Superpot, Mercy of the Gods and Imperial Riches have been added to the offering.
"We know that the chance of hitting it real big is something that players really love. Therefore, we've made a push to add even more exciting jackpot games to our portfolio. Stay tuned for more innovation in this space from NetEnt," added Upton.
Ronna Shilon, CEO at Gate777, said: "On behalf of everyone at Gate777, I extend huge congratulations to our big winner. We are beyond thrilled when our players have a fantastic experience with us and when they win. We work hard to bring them the best slot and table games the industry has to offer, and we look forward to seeing more and more winners on Gate777."