ICOx Innovations Announces Launch of sBetOne Inc., to Develop Opportunities for Celebrity-endorsed Branded Digital Currencies in Golf Betting and eSports Betting for US Regulated Markets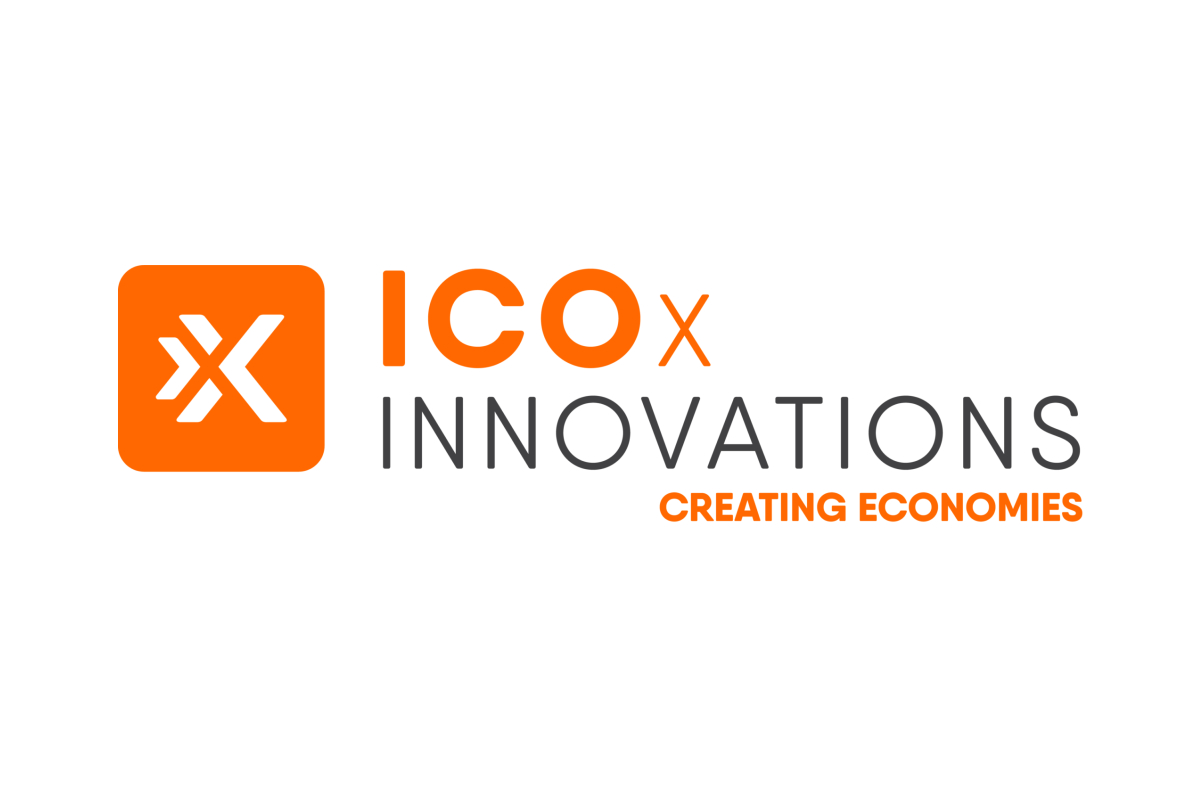 Reading Time:
2
minutes
sBetOne Advisory Board includes key industry leaders including Gabe Hunterton 
(Bellagio, City of Dreams Casino Macau, Starwood Casino) 
and Advisors with over $1 Billion in exits in online gambling companies
ICOx Innovations Inc., which designs, builds and manages branded digital currencies so organizations can grow their businesses by attracting, engaging and retaining customers, announced today that sBetOne Inc., its subsidiary, has established its inaugural Advisory Board and Board of Directors and is developing opportunities for branded digital currencies and blockchain platforms for the US regulated online gambling market.
sBetOne's initial focus will be on celebrity-sponsored golf sports betting and eSports betting markets, which are targeted to be two of the fastest growing sports betting markets benefiting from the opening of state-by-state gambling regulations in the US.
sBetOne features
Digital wallet and currency development for Celebrities and Brands driving lower transaction costs and stronger customer data management for brands involved in sports betting
Digital wallet and branded currency for reduced friction to wager and transact online for end users in a compliant regulated environment
Making sports betting more socially entertaining for fans and the celebrities / brands they follow
Enabling sports betting to become more mainstream with peer-to-peer (P2P) and freemium (free-to-play) games
sBetOne's Board of Advisors and Board Members include
Gabriel Hunterton – sBetOne Board of Advisors, former Property President City of Dreams Casino and Hotel Macau, former COO Galaxy Macau and former CEO of iTeam fantasy sports
David Flynn – sBetOne Board of Advisors, former CEO VeraJohn.com, former CCO NYX Gaming (sold to Scientific Gaming for $500M), and former Head of Poker Network at Ongame (sold to BWIN for $500M)
Ashley Sandyford Sykes – sBetOne Board of Advisors, former Exec. Vice President Digital Games for Scientific Games, former Head of Microgaming Quickfire casino platform, and former Head of Business Unit at OpenBet (sold for $250M)
Aaron Wagner – sBetOne Board of Directors, founder Wags Capital
Rick Dugdale – sBetOne Board of Directors, an American Film producer and President/CEO Enderby Entertainment, a film and television production company
Cameron Chell, sBetOne Chairman, ICOx Innovations Chairman and Co-Founder
"We are excited to announce our new Advisory Board for sBetOne Inc. This group of internationally renowned experts in the regulated online gaming space will help us to craft winning strategies in the US online gambling market which Deloitte forecasted to grow from $4.9B to $287B in the next 5 years due to new state by state legislation. sBetOne will leverage the ICOx platform for celebrity-sponsored, branded digital currencies in this high growth market, offering lower cost transactions and new brand-wide data-driven loyalty and rewards models.", said ICOx Innovations President Bruce Elliott.
Gabe Hunterton, former Property President City of Dreams Casino and Hotel Macau and former National Director of Marketing for Bellagio Las Vegas, noted, "Sports betting in the US is going mainstream. As it becomes a much more widely accepted form of entertainment, I believe the market is massively undervaluing the mid to long term value that will be created in this exciting and regulated sector. I look forward to helping the sBetOne team with its clear product, marketing and regulatory focus which will be positioned to win in the long term."
The sBetOne sports betting platform is being developed to include regulated sports betting, peer-to-peer betting (P2P), sports betting tournaments and freemium/play-for-free options, all with advanced geo-fencing, know-your-customer (KYC), anti-money laundering (AML), money transmitter business licensing (MSB) regulatory requirements and branded digital currencies as permitted.
Torque Esports teams with Blake Broadcasting to extend reach in North America, Europe, and Asia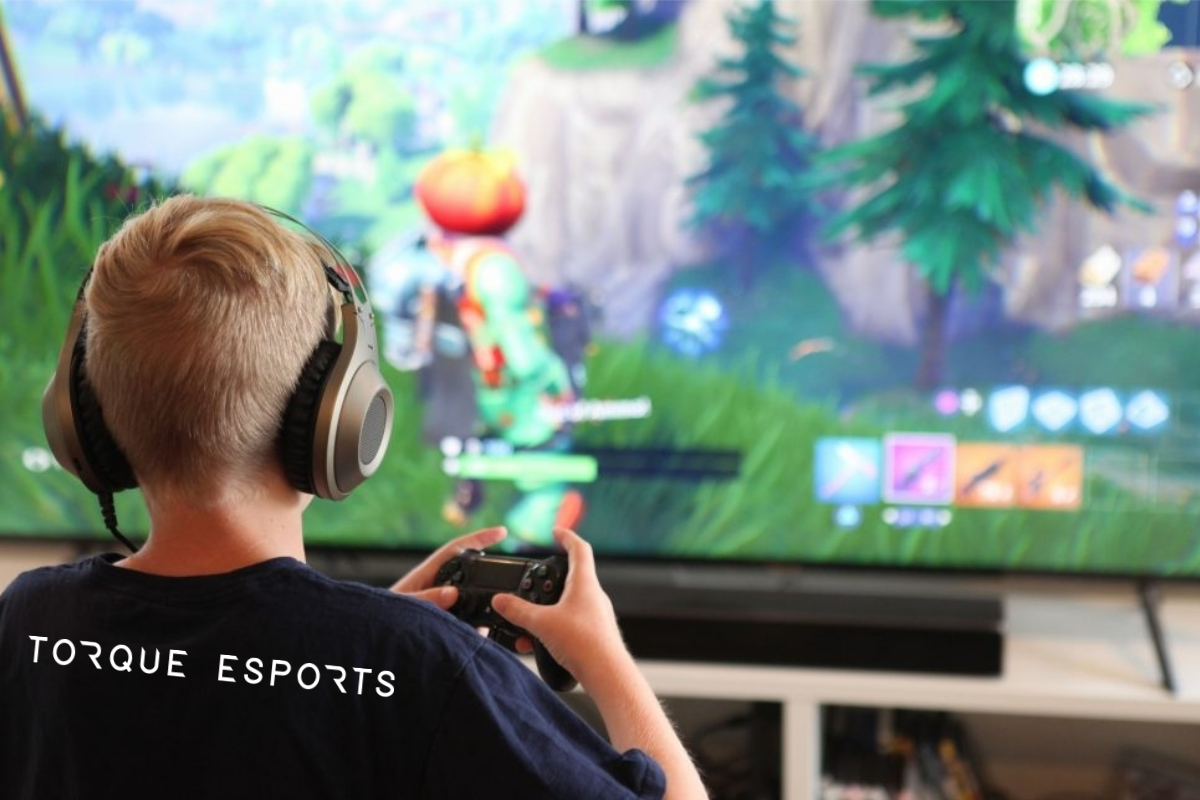 Reading Time:
2
minutes
Torque Esports Corp. ("Torque" or the "Company") and UMG Gaming's esports gaming content is positioned to reach millions of homes worldwide thanks to a programming syndication agreement with Blake Broadcasting.
Blake Broadcasting is a leader in broadcast innovation, consolidating global reach around the world in satellite, OTA (over the air) and OTT (over the top online) distribution – reaching a worldwide audience.
UMG's range of live-streamed esports competitions and series will now be shown globally on Blake networks across North America, Europe, and the Asia-Pacific region.
The leading platform for online tournament play, esports events, and programming, UMG has generated more than 1.2 billion page views, 25 million video views, and has paid out more than US$3 million in prize money.
"We had been planning our syndication efforts towards the Esports Upfronts event, which was to be held in April in New York," said Torque Esports President and CEO, Darren Cox.
"The rapid shift of interest in our existing simulator racing and competitive gaming content has been overwhelming. We had already been talking with Blake Broadcasting, so it seemed fitting to expand that deal to all of Torque & UMG Content."
The recent launches of major sim racing events such as The Race All-Star Esports Battle and Legends Trophy plus the UMG's Collegiate Clash events, were key drivers to sparking this relationship between Blake Broadcasting and Torque Esports.
This joint effort will bring exceptional reach for Torque Esports' advertisers and sponsors in addition to our existing presence and reach to the competitive gaming audience.
"The live content pipeline, especially in sports, all but dried up overnight," said Bob Blake, CEO of Blake Broadcasting.
"Torque & UMG Gaming already had a strong portfolio of competitive gaming content, from virtual motorsports to traditional series and remote competitions. The quality of Torque's programming and deep experience and history made the decision easy.
"Adding Overwatch Collegiate Clash and The Race All-Stars Esports Battle motorsport events to their catalog just strengthens our joint effort further."
The Torque Esports group also includes the Barcelona, Spain-based data analytics experts Stream Hatchet; Lyon, France-based game studio, Eden Games; Maranello, Italy-based motorsport simulator company, Allinsports; Silverstone, UK-based content and esports tournament creators, IDEAS+CARS; plus London-UK-based motorsport and esports racing media platform, The Race.
About Torque Esports:
Torque focuses on three areas – esports data provision, esport tournament hosting and esports racing. Torque aims to revolutionize esports racing and the racing gaming genre via its industry-leading gaming studio Eden Games which focuses on mobile racing games and its unique motorsport IP, including World's Fastest Gamer (created and managed by wholly-owned subsidiary IDEAS+CARS, Silverstone UK). With the proposed acquisition of simulator company Allinsports – Torque offers gamers everything from Free to Play mobile games to the highest end simulators. Building on the leading position of Stream Hatchet, a wholly-owned subsidiary, Torque also provides robust esports data and management information to brands, sponsors, and industry leaders. Its tournament organizing arm, UMG, has recently added a digital tournament platform to its portfolio of assets in its ever-growing ecosystem.
SOURCE Torque Esports Corp.
Online Casino and Sportsbook BETZEST™ launches Esports product powered by leading Sportsbook provider BetRadar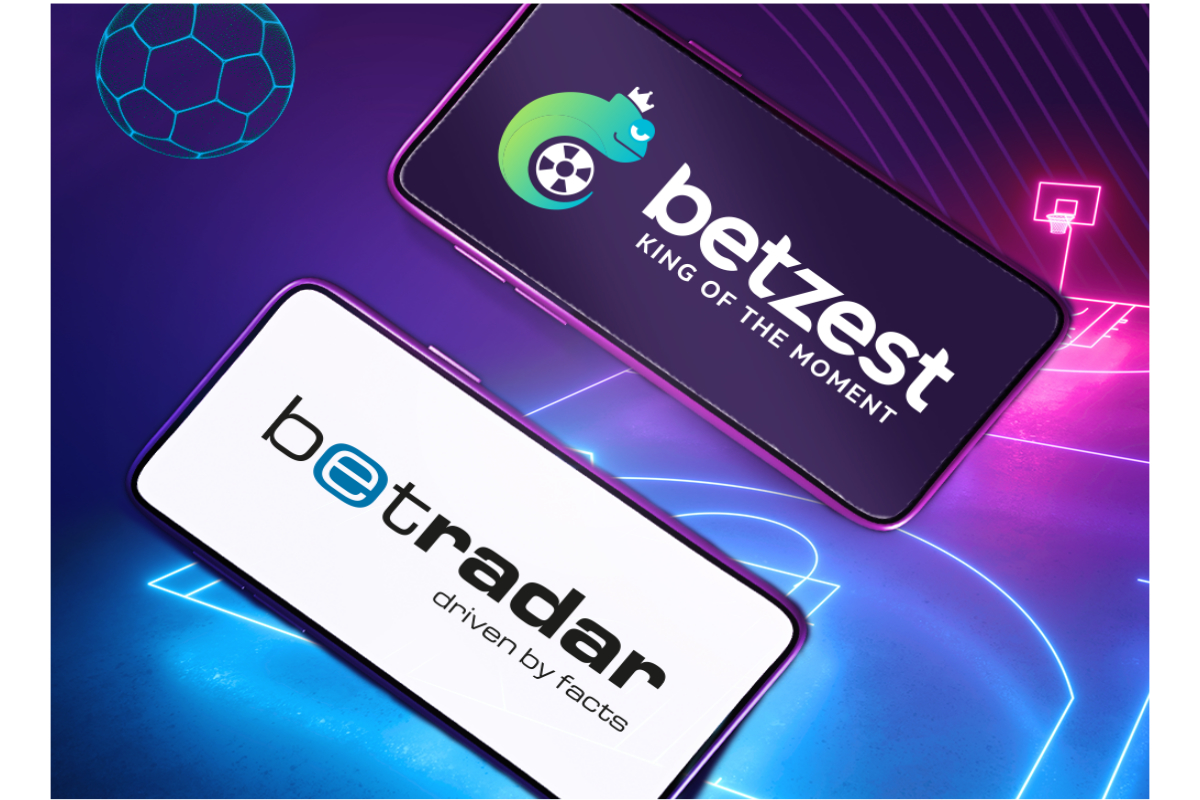 Reading Time:
< 1
minute
Betzest just launched the full suite of BetRadar online Esports content added to their portfolio.
In partnership with BetRadar Betzest expands their offering to players with an opportunity to access BetRadar's full range of Esports including most popular video games such as Counter-Strike, Dota, LOL (League Of Legends), Motorsport, Overwatch, StarCraft, etc.
Furthermore, Betzest increases their Virtual betting portfolio with a multi-competition that includes Virtual Football Champions Cup, Virtual World Cup, Virtual Football League, Simulated Reality Leagues, as well as Virtual Basketball, Virtual Horse and Dog Racing and Virtual Tennis.
Marius Filip, Founder/CMO at Betzest, said:  We are always looking to improve Betzest™ Sportsbook product for our players. In partnership with BetRadar, we are excited to add an extra dimension to our Esports offering.  Highly innovative and entertaining E-Sports video games will add to our customer experience with high-frequency betting opportunities on offer around the clock.
Esports will add on to our remarkable collection of world-class sports betting, casino, live casino and Virtual sports.
About Betzest:
Betzest is your leading premier Online Casino and Sportsbook operator run by a team of experienced i-gaming experts.
Due to its unique product and marketing proposition, Betzest is rapidly establishing itself as one of the most trustworthy and reliable gaming company.
Betzest is offering unrivalled sports betting and casino games experience now under reputable MGA license. The company operations continue to expand in variety of markets and online gambling verticals such as Live Betting, Live Casino , Virtual Sports and e-Sports. Betzest boasts its robust and multi-functional online sports betting & Casino operating on SportingTech platform. Today Betzest has more than 60 employees across four offices all committed to delivering amazing player experiences on each of their verticals, partnering with top gaming providers.
Hawks Talon Out of NBA 2K League "Three For All Showdown"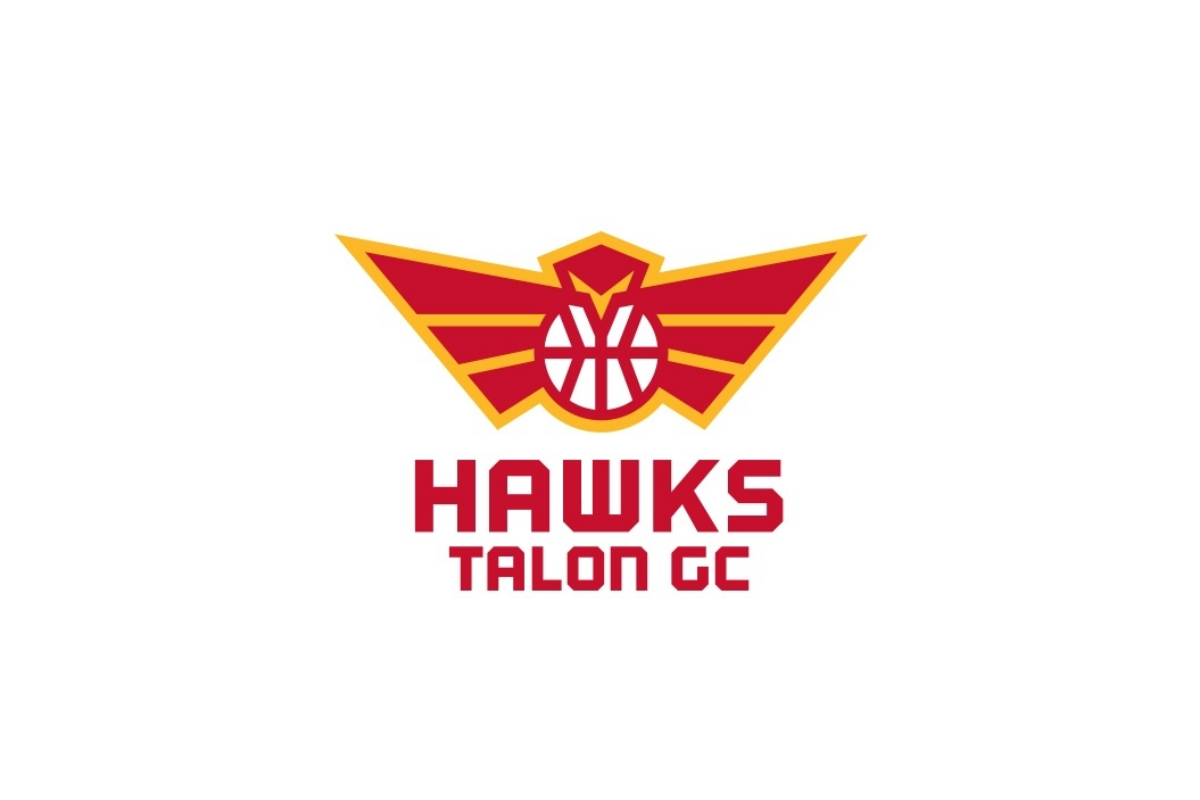 Reading Time:
< 1
minute
Hawks Talon Gaming Club, the official NBA 2K League affiliate of the Atlanta Hawks, has competed and lost in a best-of-three format against Wizards District Gaming, the official NBA 2K League affiliate of the Washington Wizards, by scores of 15-21 and 18-21.
"The Three For All Showdown was a great opportunity for us to get more experience playing together on the virtual stage. While we didn't get the outcome that we were looking for, we're ready to move forward and focus on the upcoming season," Hawks Talon GC Head Coach Wesley Acuff said.
The NBA 2K League "Three For All Showdown" features WNBA and G League ballers, special guests, pro athletes from other sports leagues, the top fan teams from last week's bracket and some of the top 2K League players. All series aside from the final rounds of each bracket will be played in best-of-three format with the final round matchups being best-of-five.