Melco awarded at the 8th Invest Cyprus International Investment Awards in recognition of its commitment to Cyprus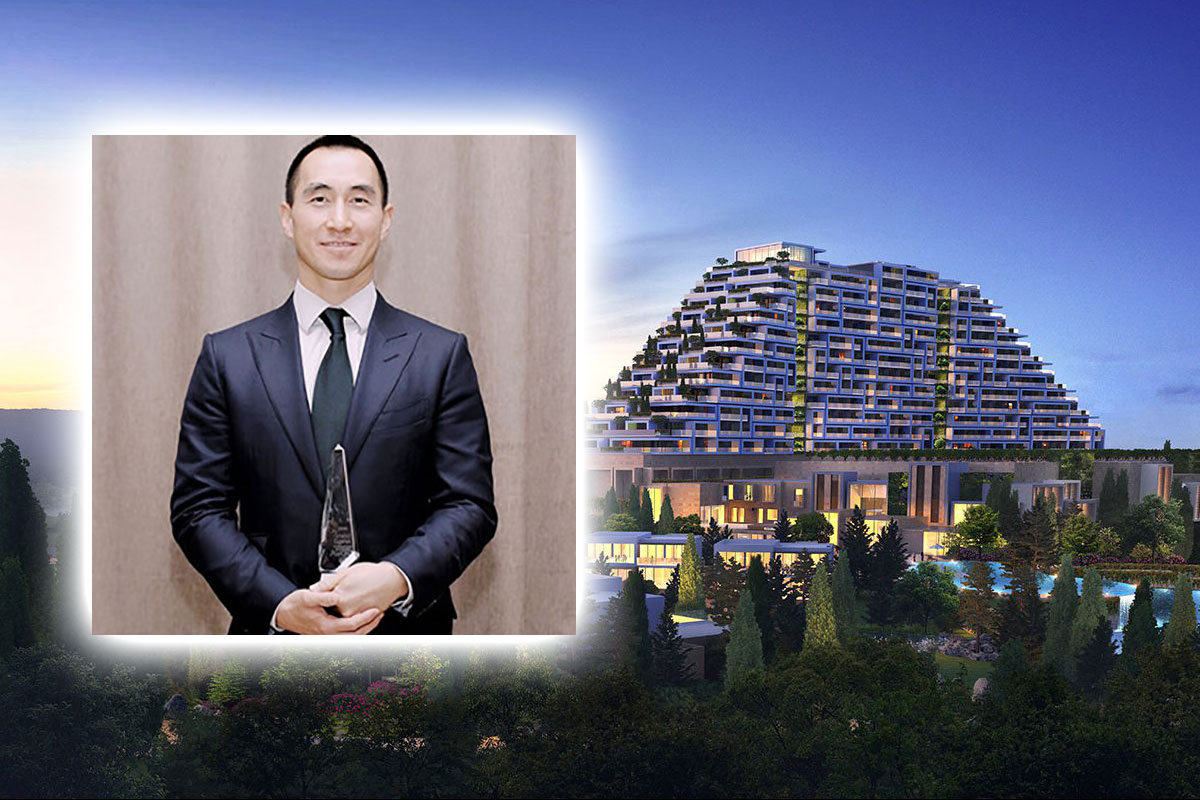 Reading Time:
2
minutes
The Melco Group – the organization building Europe's largest integrated casino complex in Cyprus – has been honored by Invest Cyprus, in recognition of its significant investment in Cyprus. Melco is developing Cyprus' first licensed Integrated Casino Resort, the City of Dreams Mediterranean, due to open its doors to international and local guests in late 2021.
Thanking Cyprus for trusting Melco with the ambitious project, its Group Chairman and CEO, Mr. Lawrence Ho, said: "It's a great honor to receive this award on behalf of the entire team at Melco. Cyprus has tremendous economic potential and is now firmly on the radar of international investors. The country's beauty, ideal geographical location, and the Government's progressive approach towards regulation and governance mean that it's perfectly placed to attract significant inbound investment of the highest caliber."
The award was presented by the Minister of Finance, Mr. Harris Georgiades at the 8th Invest Cyprus International Investment Awards (ICIIA) organized by Invest Cyprus.
Mr. Ho added: "Today marks the first anniversary of us opening our Cyprus C2 Casinos, and we have already seen a huge surge of interest in the island as a premium tourism destination. The opening of City of Dreams Mediterranean will have a huge positive impact on the nation's economy, attracting tens of thousands of luxury tourists, creating hundreds of new jobs, and tackling the tough issue of seasonality head on".
Cyprus Casino's launch of C2 Limassol along with C2 Nicosia and C2 Larnaca has provided jobs for more than 800 people and recorded more than 880,000 visits from various countries. Another two satellite casinos are expected to open soon, one in Ayia Napa later in July and one in Paphos by the end of the year.
Chairman of the Board of Directors of Invest Cyprus, Michalis P. Michael said: "Melco's commitment to Cyprus is particularly valued and recognized, both by the government, and the island's community.   The decision by Melco to build Europe's largest Integrated Casino Resort here sends a strong message around the world about the long term potential for this nation.   This premium development will significantly boost Cyprus' overall economy, whilst at the same time enhancing our tourist product in the most sustainable, long-term manner.   Melco are pioneers in their industry, and this is evident in their support for the communities into which they invest.   Melco is partnering with our Department of Antiquities to support national Archaeological Heritage Management, as they see the preservation and promotion of Cyprus' cultural heritage as a key element to their investment in tourism here.
Melco Group is a world leader in the international luxury leisure and entertainment sector with operations in Hong Kong, Macau, the Philippines, Australia, and the United Kingdom. Melco is part of the consortium "Integrated Casino Resort Cyprus Ltd" (ICR Cyprus) along with "The Cyprus Phassouri (Zakaki) Limited", a member of the CNS Group. The Consortium is responsible for the construction and operation of the integrated casino-resort in Cyprus as well as four satellite casinos across the island.
The prestigious Awards, organized by Invest Cyprus and Gold magazine, reward foreign investment in Cyprus, by honoring international investors and businesses in recognition of their substantial contribution to the Cyprus economy. This year, the 8th Invest Cyprus International Investment Awards, which were held under the auspices of the President of the Republic of Cyprus, Mr. Nicos Anastasiades, took place at the Presidential Palace on 3 July 2019.
Sycuan Awarded Best Casino Buffet from 2019 Best of Mission Times Courier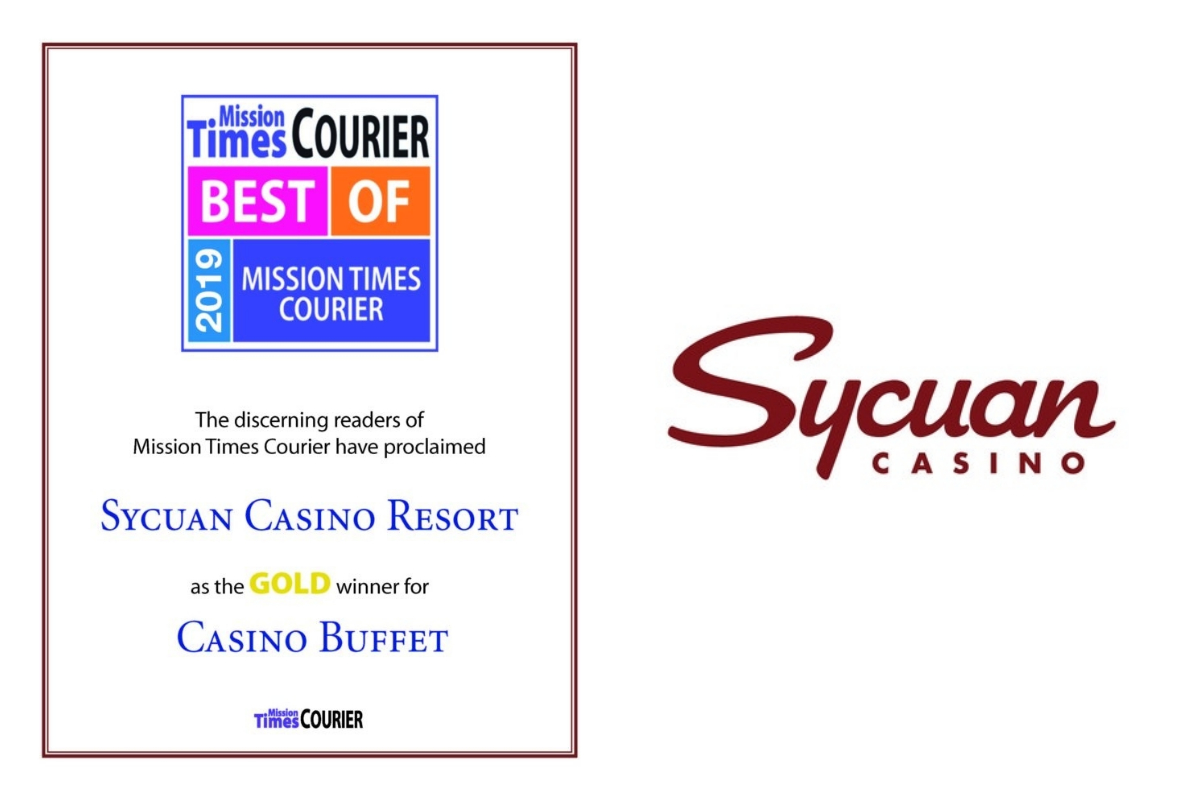 Reading Time:
2
minutes
Sycuan Casino Resort announced today that the organization has been awarded Best Casino Buffet from the San Diego Community News Network's 2019 Best of Mission Times Courier.
Each year, Mission Times Courier releases the Best of Mission Times Courier issue, which puts a spotlight on those who are doing the very best in a variety of categories. Hundreds of nominations from local residents are submitted and tallied and the winners are announced.
"We are honored to be voted Best Casino Buffet by the readers of the Mission Times Courier," said Dan Morales, vice president of marketing at Sycuan Casino Resort. "The Buffet is one of our most popular dining venues amongst our guests and features everything from seafood to prime rib to many international dishes."
The Buffet at Sycuan is open seven days a week and serves up a variety of different cuisines. The lunch buffet features a full spread as well as a made-to-order burger bar and malt shop with nine different handcrafted milkshakes and malts. The dinner buffet features hundreds of items including slow-roasted prime rib, crab legs, shrimp cocktail, specialty international foods and a delectable dessert bar.
About Sycuan Casino Resort:
Sycuan Casino Resort began as a humble Bingo Palace in 1983. Now more than 35 years later, it has become a community landmark and one of San Diego's premier casino and resort destinations. Sycuan recently completed a $260M expansion, which includes a 12-story luxury hotel tower with over 300 guest rooms and 57 suites. Guests can enjoy a wide range of onsite amenities including a variety of new restaurants from fast-casual to fine dining, meeting and event space, a full-service spa, fitness center and a state-of-the-art pool and gardens area with a lazy river and swim-up bar. Sycuan also boasts a newly expanded casino floor for a total of 2,800 slot machines and 54 table games in a variety of gaming options. Sycuan is open 24 hours a day, seven days a week. For more information visit www.sycuan.com or call 619-445-6002.
SOURCE Sycuan Casino Resort
French Ruling On Copyright Flies In Face Of Established EU Law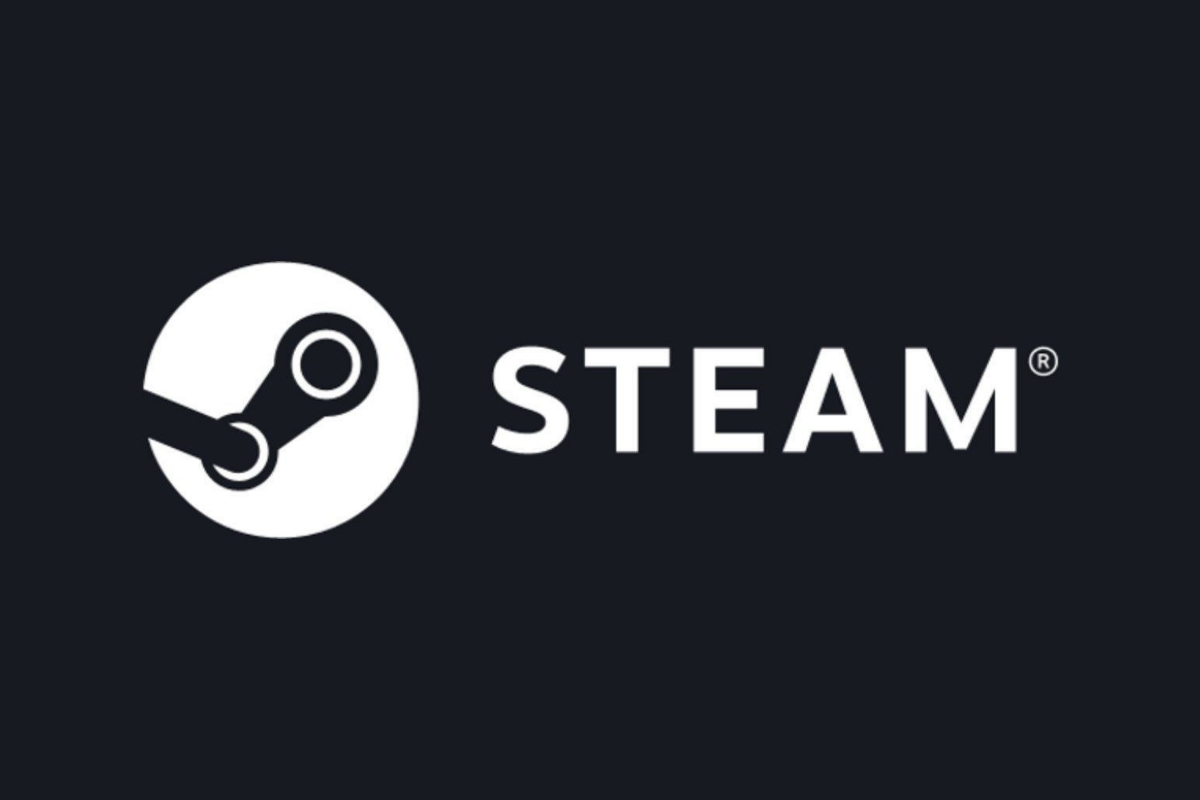 Reading Time:
3
minutes
A French court ruling on 17 September in a case brought by the French consumer group UFC-Que Choisir against Valve found that purchasers of video games on Valve's digital platform, Steam, are permitted to resell them. This ruling contradicts established EU law and should be overturned on appeal.
Simon Little, CEO of ISFE, said: "This French ruling flies in the face of established EU law which recognises the need to protect digital downloads from the ease of reproduction allowed by the Internet.  Far from supporting gamers, this ruling, if it stands, would dramatically and negatively impact investment in the creation, production and publication of, not just video games, but of the entire output of the digital entertainment sector in Europe.  If Europe's creators cannot protect their investments and their intellectual property, the impact on both industry and consumers will be disastrous."
According to EU copyright law, when it comes to digital and streaming services, every use must be subject to the authorisation of the rightholder and copyright does not expire with their first sale, as it does with physical goods. Physical goods are subject to the "distribution right" and to the "exhaustion doctrine" which means that the purchaser has the right to resell the goods if they were first put on the market with the authorisation of the copyright owner. This is not the case with digital downloads which are subject to the "communication to the public right", meaning that the purchaser does not have a right to sell them on, without the copyright owner's permission."
Gamers are at the heart of what we do.
ISFE ensures that the voice of a responsible video games ecosystem is heard and understood, that its creative and economic potential is supported and celebrated, and that gamers around the world continue to enjoy great gaming experiences.
Video games are creative works with an interactive element. Video games have been recognised as complex works by the Court of Justice of the European Union and are protected by copyright for both their non-software elements (music, audiovisual, graphics) and their software elements).
The 2001/29/EC Directive on Copyright and Neighboring Rights provides that:
"(29) The question of exhaustion does not arise in the case of services and on-line services in particular. This also applies with regard to a material copy of a work or other subject-matter made by a user of such a service with the consent of the rightholder. Therefore, the same applies to rental and lending of the original and copies of works or other subject-matter which are services by nature. Unlike CD-ROM or CD-I, where the intellectual property is incorporated in a material medium, namely an item of goods, every on-line service is in fact an act which should be subject to authorisation where the copyright or related right so provides".
Current case before the CJEU (Court of Justice of the European Union) – judgement expected end of 2019
The recent Opinion of the Advocate General in the Tom Kabinet case (concerning the resale of e-books) that is currently before the CJEU confirms that the exhaustion doctrine is limited only to tangible, physical supports and has no application whatsoever to digital downloads (which are covered by the communication to the public right and not by the distribution right).
The Opinion concludes that:
"Article 3(1) and Article 4 of Directive 2001/29/EC of the European Parliament and of the Council of 22 May 2001 on the harmonisation of certain aspects of copyright and related rights in the information society must be interpreted as meaning that the supply of e-books by downloading online for permanent use is not covered by the distribution right within the meaning of Article 4 of that directive but is covered by the right of communication to the public within the meaning of Article 3(1) of that directive."
Super Expo creates buzz in Manila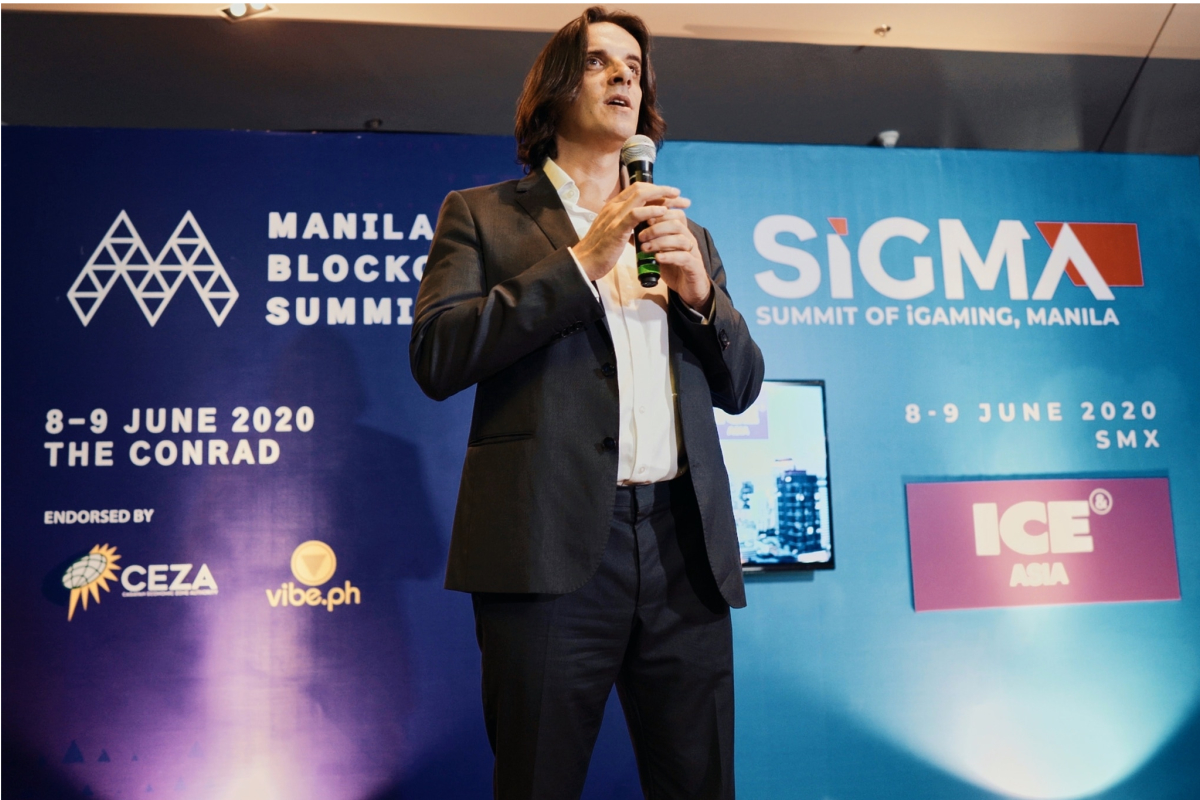 Reading Time:
3
minutes
SiGMA, ICE and AIBC – Three big shows in Manila, June 2020
Excitement for next year's super expo for iGaming, land-based gambling, and blockchain reached new highs on Thursday in Manila, as SiGMA Group and Clarion held a press conference and networking event to officially launch the Manila 2020 show.
Almost 200 media and members of Manila's business community attended the event to confirm the event, discuss the sector and network with others across these three business verticals. SiGMA Manila, ICE Asia and Manila AI & Blockchain Summit will take place June 8th-9th 2020 at the SMX Convention Centre, as well as the adjacent Conrad Hotel, Manila.
The conference will address all the latest developments in land-based gaming, igaming, esports, digital games as well as Artificial Intelligence, Blockchain, Internet of Things, Big Data, Quantum Technology and FinTech.
For the very first time in history, the two verticals – new tech and gaming will meet in one city on the same dates, bringing the brightest minds and most successful entrepreneurs under one roof.
About iGaming Show in Manila
As a joint venture between SiGMA Group and Clarion Gaming, the gaming part of the event will cater for both the land-based gambling sector as well as the iGaming sector, with online suppliers, operators, affiliates, regulators and blockchain businesses all being housed under one roof at the SMX Convention Centre (situated in the heart of Manila as well as the adjacent Conrad conference venue).
Clarion Gaming are the organisers between the world's largest gaming show, out of London, ICE Totally Gaming. SiGMA Group is responsible for the world's second largest gaming show, based out of Malta – SiGMA. With these two forces uniting and heading to Manila together, the organisers are expecting around 10,000 delegates from Europe and USA.
About Blockchain and AI Show in Manila
The organisers behind the world's largest Blockchain and AI expo in Europe, AIBC Summit, will also be bringing their wealth of experience and contacts to Manila. Past editions have seen world-class speakers Akon (grammy-award winning artist and social impact leader), Winklevoss brothers, John McAfee, Sophia the World's first robot citizen, Malta's Prime Minister Joseph Muscat, Tim Draper, Anthony Pompliano and many more.
The AIBC Summit in Manila is supported by CEZA and Vibe.ph.
Why Show in Manila? Why Asia?
As Asia tempts leading brands from the global gambling sector to expand business opportunities in the region, it's fast becoming clear that Asia is the new frontier for both land-based and iGaming industries.
Recent figures from Global Gaming Statistics 2019 reveal that jurisdictions all over Asia are looking to capitalise on the global opportunities flourishing in the gaming sector. Given this trend, it's crucial to foster dialogue between East and West, addressing considerations such as regulatory environments in different territories, payments processing methods, the integration of blockchain emerging technologies, and even bandwidth for mobile gaming.
It's precisely these issues that next year's show in Manila will address by bringing the biggest brands and jurisdictions in the sector together in one venue.
Eman Pulis, founder and CEO of SiGMA, commented, "We are impressed by the vibrant entrepreneurial spirit in South-East Asia, specifically in Manila and the Philippines. Which is why we believe that ICE, SiGMA and AIBC – Asia – should be held in Manila. I look forward to the first edition this coming June 2020 with excitement. The feedback from our previous attendees in Europe has been overwhelming."
Kate Chambers, Managing Director for Clarion Gaming, commented, "The opportunities for growth in Asia are increasing exponentially year on year, and the time is right to cement new and existing relationships between the gambling industries in both East and West. To combine the expertise of Clarion courtesy of the world famous ICE brand and SiGMA ensures both the land-based and iGaming sectors will find synergy in Manila in 2020. This is an exciting time as we extend the reach of the ICE brand following the launch of ICE Africa in 2018 and ICE North America in May 2019."
On June 8-9th, 2020, all eyes will be on South-East Asia, in Manila for this gathering of top level delegates from all over the world.
The floor plan for Asia is already filling up fast. Detailed information about our Sponsorship and Exhibitor packages can be found on our site. If you have any questions, or wish to speak to someone about opportunities, please contact Eman eman@sigma.com.mt or Jean at jean@sigma.com.mt.