UK: New analysis shows problem gamblers are more likely than others to have suicidal thoughts, attempt suicide and to harm themselves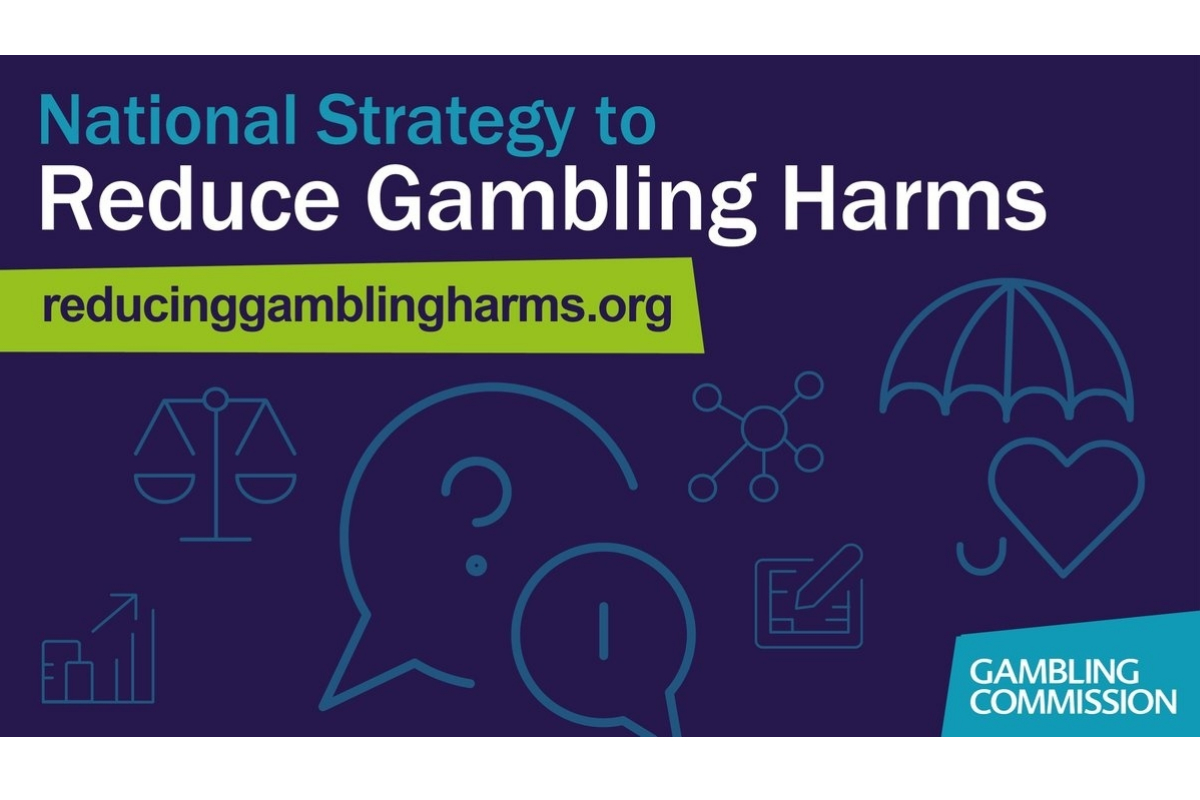 Reading Time:
4
minutes
GambleAware and the Gambling Commission have last week published the results of a small-scale research project that examines the link between problem gambling and suicide. The report will contribute to the National Strategy to Reduce Gambling Harms and is based on findings from the 2007 Adult Psychiatric Morbidity Survey (APMS).  Out of over 7,000 respondents, 41 were found to be problem gamblers and were identified as being more likely than others to have thought about suicide and to have attempted suicide in the past 12 months.
The results showed that of those identified by the survey as problem gamblers, one in five (19%) had thought about suicide in the past year, compared with 4% of non-problem gamblers/non-gamblers. 5% of problem gamblers reported they had made a suicide attempt in the past year, compared with 0.6% of those who showed no sign of problem gambling.
The survey analysis shows an association between problem gambling, suicidal behaviours and loneliness that warrants further investigation. Problem gamblers were more likely to feel lonely and isolated from other people than the rest of the population. Problem gamblers appeared to have a smaller network of people they felt close to and were less likely to feel that their friends and family gave them encouragement and support.
This analysis is based on data from the 2007 survey. The APMS survey repeated in 2014 but did not include questions on gambling. It is hoped that the Department of Health and Social Care will commission another Adult Psychiatric Morbidity Survey for 2021 and the authors recommend that questions on gambling behaviour be included in that study to explore the association between gambling and suicidality further.
In order to scope out what further research may be needed, a range of stakeholders, including those with lived experience of gambling harms, including addiction and bereavement due to suicide, attended a one-day workshop. The aim of the session was to better understand what knowledge gaps there were regarding gambling and suicide and to develop recommendations for future work.
Recommendations include:
The development of educational packages for clinicians, primary care providers and coroners to raise awareness of the association between gambling and suicidality.
The commissioning of a systematic review of evidence of the relationship between gambling and suicidality
The conduct of a psychological autopsy study to explore cases where gambling is related to suicide.
Marc Etches, CEO of GambleAware has said:
"There is limited data and research on the link between gambling and suicide and this research is just the start. This report has clearly identified the significant gaps in the data that is currently available and what steps we should be taking to get more evidence to help improve our knowledge and understanding of the relationship between gambling and suicide.
It is vital we all know what signs to look out for in a gambling addiction, so we can point people in the direction of help as and when they need it. We look forward to continuing to work with Government, particularly the Department of Health and Social Care, and all those involved to promote the help and services available at BeGambleAware.org."
 Dr Heather Wardle, Assistant Professor at London School of Hygiene and Tropical Medicine said:
"The harms from gambling are profound and can be devastating for individuals, families and communities. These results show how people with gambling problems are a higher risk group for suicidality. Everyone involved in providing, legislating and regulating gambling should recognise this risk and take action to prevent harm".
Professor Ann John, Swansea University and Chair of the National Advisory Group to Welsh Government on Suicide and Self-harm prevention said
 'Death by suicide is usually in response to a complex interplay of a number of factors, it is rarely due to a single reason and is never inevitable.  However, there is no doubt that there has been a lack of recognition that there is an association between problem gambling and suicide.
'Our research is a first step in understanding that association. Problem gamblers should be included as a high-risk group in suicide prevention strategies, efforts made to improve awareness, particularly in those providing services, and we need to encourage people to seek help before they reach a crisis point.'
Neil McArthur, chief executive of the Gambling Commission, said:
"This research is based on data from 2007 but nonetheless the findings clearly show a connection between suicide and gambling, something that has a real and devastating impact on people's lives. Whilst further research and more timely data collection is essential, we are taking further action now to protect people from the risk of gambling harm.
"As a result of this research, the Commission and Samaritans will work together to bolster the existing requirements on gambling businesses to identify those at risk and take action to address and reduce harm.
"However, progress cannot be made by us alone, we need to work together to implement the priorities outlined in the National Strategy to Reduce Gambling Harms, and the key recommendations of this research. This is vital to ensuring we have the best research, prevention and treatment services available for vulnerable individuals, their families, friends and communities."
The three research documents are available below, along with a summary of the key findings and recommendations.
Report 1: Problem gambling and suicidal thoughts, suicide attempts and non-suicidal self-harm in England evidence from the Adult Psychiatric Morbidity Survey 2007
Report 2: Exploring problem gambling, loneliness and lifetime suicidal behaviours a cross-sectional study using the Adult Psychiatric Morbidity Survey 2007
Report 3: Scoping Current Evidence and Evidence-Gaps in Research on Gambling-Related Suicide
The survey was conducted over a decade ago and the sample was relatively small, with just 172 people identified as at risk of problem gambling and 41 identified as problem gamblers. Both problem gambling and past-year suicide attempts/thoughts are relatively rare, and the analyses were underpowered. The survey is cross-sectional in design and the data cannot be used to establish temporal sequencing in problem gambling and suicidality, nor causality.
The Commission's Research Programme in support of the National Strategy includes an emphasis on measuring and understanding harm. A better understanding of gambling harms for adults and children and young people will help to target prevention and education initiatives where they will have most impact.
Players Can Still Vote for Their Favourite Finalists in the AskGamblers Awards Race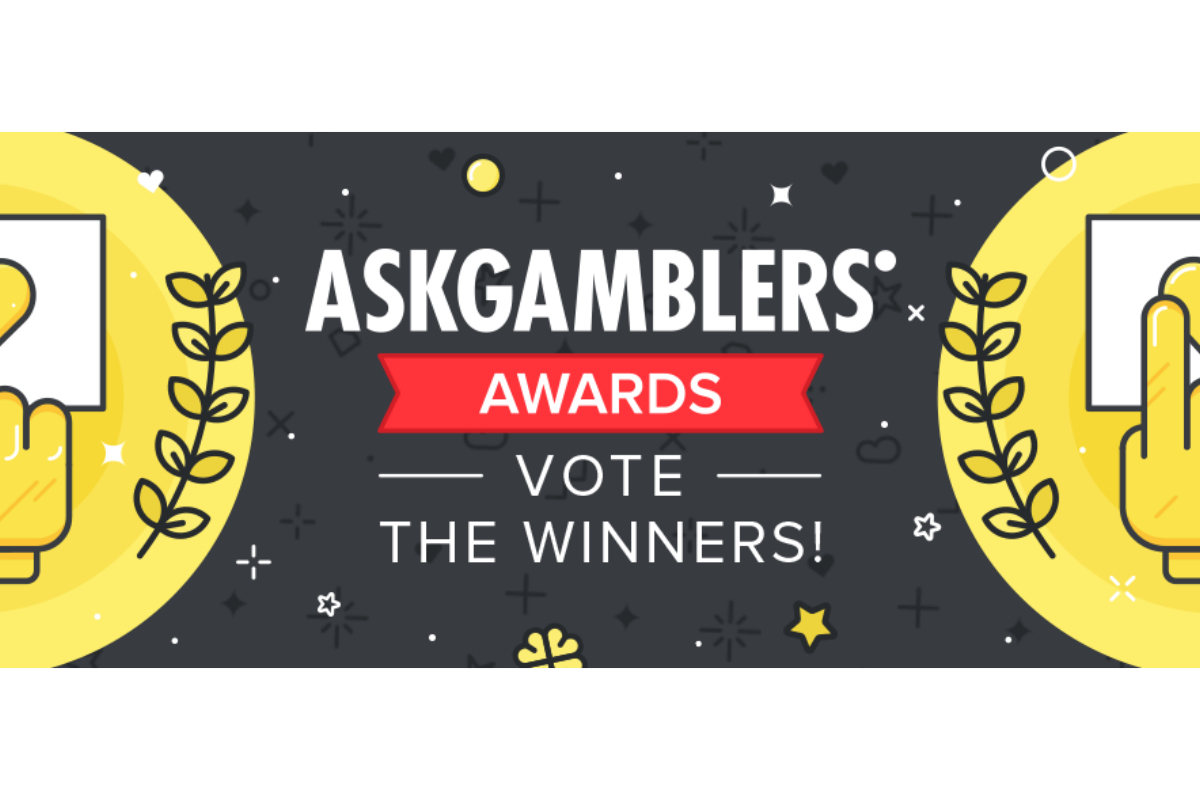 Reading Time:
2
minutes
The top 10 finalists are lined up within all four categories, and the ultimate winner's title per category is anyone's game at this point. With two more months left until the voting phase is closed, the players are encouraged to give their final say and help choose the Best Online Casino, the Best New Online Casino, the Best New Slot and the Best Software Provider winners.
The AskGamblers Awards will be officially closing on 17 January 2020, on the night of the AskGamblers Awards.
Good news for everyone who still hasn't had the chance to cast their vote and help AskGamblers choose the Best Online Casino, the Best New Online Casino, the Best New Slot and the Best Software Provider winners – there is still time to vote, and the only condition is to be a registered user on the AskGamblers website.
AskGamblers' Head of Account has excitedly shared his anticipation for the announcement of the winners' names and the AskGamblers Awards night, too: "Everyone's biting their nails, waiting to see who the winners are going to be. We've been in this for so many months and the fact that the end is so close is keeping us all exhilarated! We couldn't be happier about the way the process has been going so far. The night of the announcement will be spectacular for sure, and I guess all we can do now is wait for the players' final votes. So exciting!"
The voting process is taking place on the AskGamblers Awards website, with each player granted the opportunity to vote for only one of their favourites in each category. Once the vote is placed there is no turning back, meaning – the players can't take their vote back, vote several times per category or rethink their choice.
A reminder concerning categories available for voting:
Best Online Casino – The players vote for, in their opinion, the online casino they've had the best experience playing at. This category lists casinos that have been around for a while and have successfully kept their good name intact by continually providing quality gambling opportunities.
The online casino brands that have made the cut are as follows: Betsson Casino, Bitstarz Casino, CampeonBet, Everum Casino, EnergyCasino, Gunsbet Casino, King Billy Casino, Konung Casino, Mr.Play and Platincasino.
Best New Online Casino – The category lists new online casinos to have recently come around and become the players' gambling go-to. In the industry that's as competitive as this, it is true success for new casinos to be approved by both veteran and new players.
The best new casinos listed are 21.com, BaoCasino, MonteCryptos Casino, Maneki, Sportsbet.io, Spinia Casino, SlotWolf, Syndicate, Wishmaker, and Wazamba Casino.
Best New Slot – Spinning reels is one of the players' favourite gambling activities, and when new slots come about, the excitement is almost palpable. This category lists new slots in the industry the players have accepted, approved, and potentially grown to love.
Gamingtec Marketers Visited SiGMA'19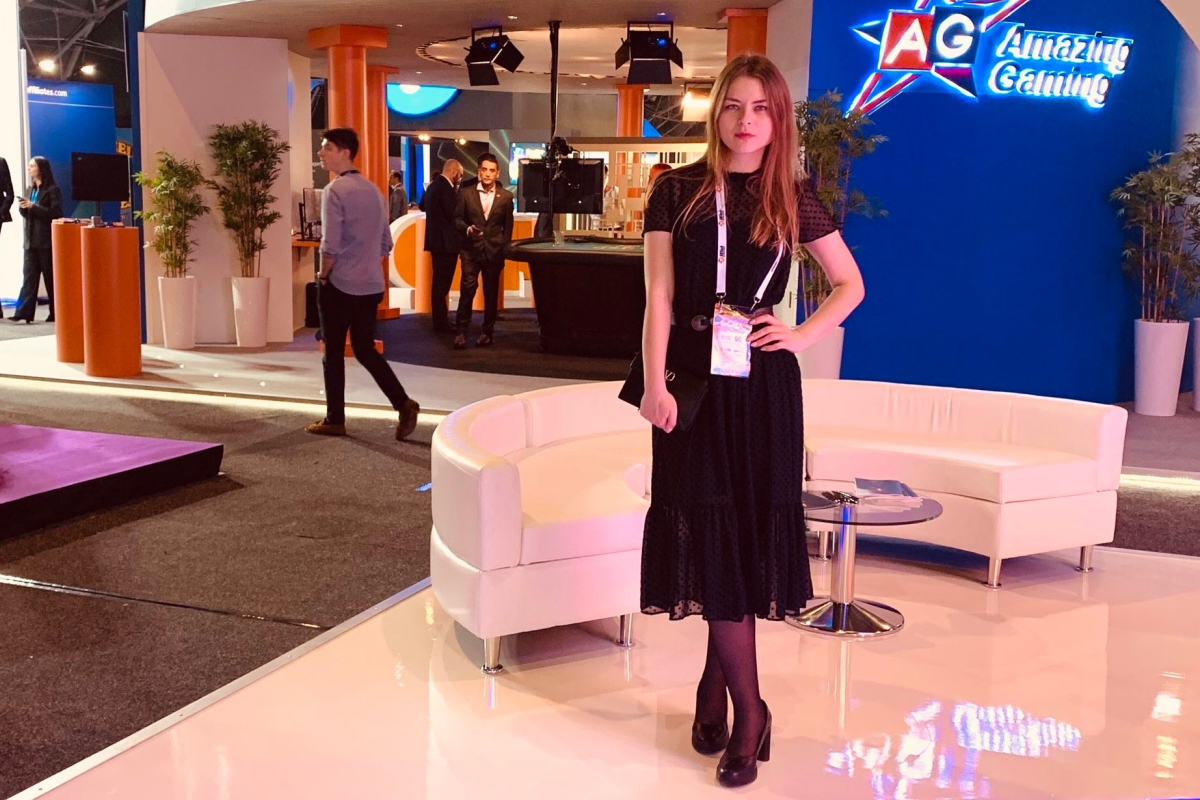 Reading Time:
< 1
minute
The Gamingtec marketing team visited SiGMA'19, which took place between 27–29th November at the Malta Fairs and Conventions Centre in Ta' Qali. The event brought together participants from 80+ countries, who attended conferences, workshops, networking events, and visited the high-energy expo floor.
Malta, well-known as a leading iGaming hub, gathered acknowledged experts and exhibitors at the convention centre. Among the main topics discussed during the summit: finance and blockchain solutions, regulation and compliance across jurisdictions, eSports and sportsbooks.
Olga Stoyan, Chief Marketing Officer of Gamingtec: 'SiGMA is a must-see iGaming event. Our team was pleased to attend workshops and panel discussions. Great emotions, ambitious projects, and excellent networking – we got everything we had expected and even more! This kind of event always creates next-level business opportunities for the global iGaming sector and we are happy to move with the times'.
She added, 'Gamingtec offers a full turnkey solution that includes a sportsbook, casino, games, payment solutions and front-end know-how. Understanding of the needs of an affiliate segment is crucial for us to build strong marketing campaigns for our partners and provide advanced CRM services to them'.
'Visiting such ambitious summits as SiGMA is useful. I was pleased to see the innovations presented by game developers. There were new technologies for slot games and live casinos. Gamingtec tries to increase the number and variety of games integrated into our smart gaming platform', stated Olga Stoyan, CMO of Gamingtec.
Work, win, party, repeat! Two prizes for one month for EGT Interactive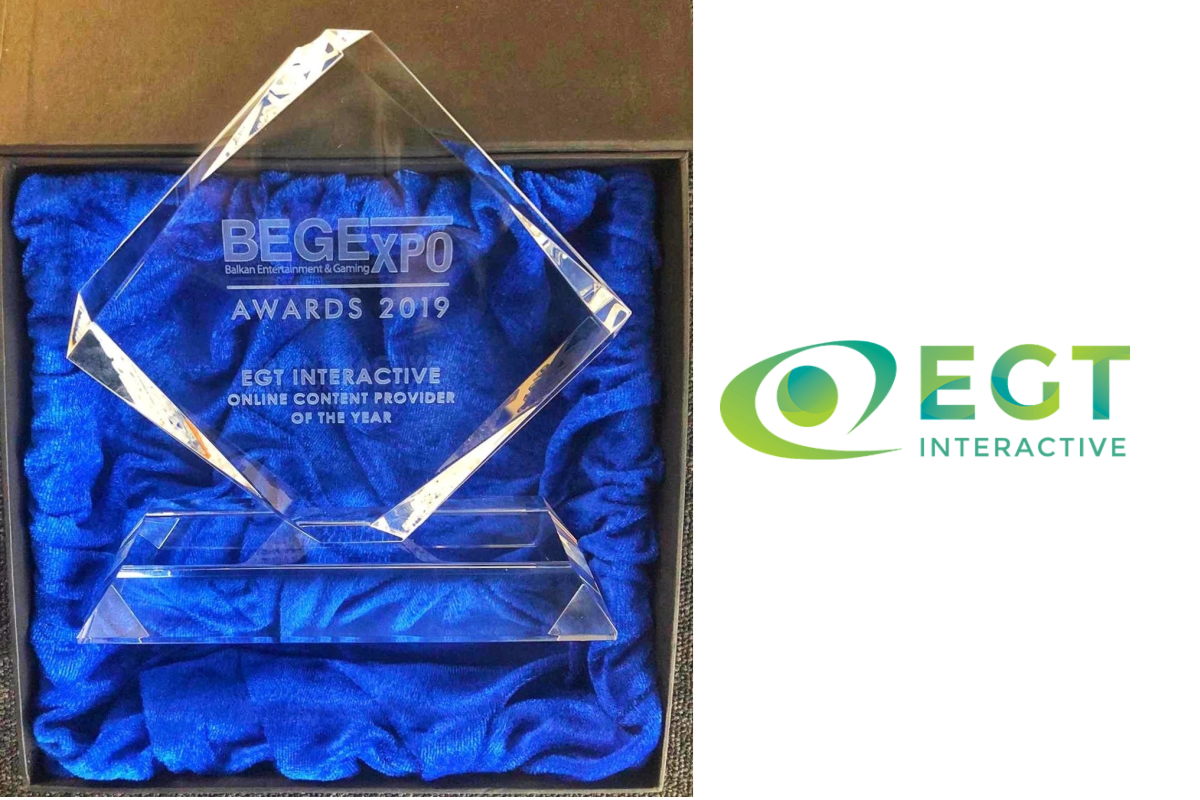 Reading Time:
< 1
minute
EGT Interactive is extremely happy to share the emotions experienced a couple of days ago.
What an Expo, what an emotion! EGT Interactive had an extremely successful days at BEGE Expo this year. So many visitors got the chance to get familiar with the latest releases of the top-notch video slots and complete solutions for iGaming. The cherry on the cake was the 1st prize for "Online Content Provider of the year"! More over, that such recognition comes wright after another one – 1st prize at SEG awards for "Rising Star in Online Casino Technilogy" in Milan just a week before this one.
"We are more than happy to see the results of the hard work of all the teams here at EGT Interactive. These prizes are high acknowledgment that we are on the right path, which is the real, huge prize for the efforts of all teams at EGT Interactive. Thank you BEGExpo! Thank you SEG! Thank you EGT Interactive team. You are fantastic!" Said Irina Rusimova, Business Development Manager at the company.