UK: New analysis shows problem gamblers are more likely than others to have suicidal thoughts, attempt suicide and to harm themselves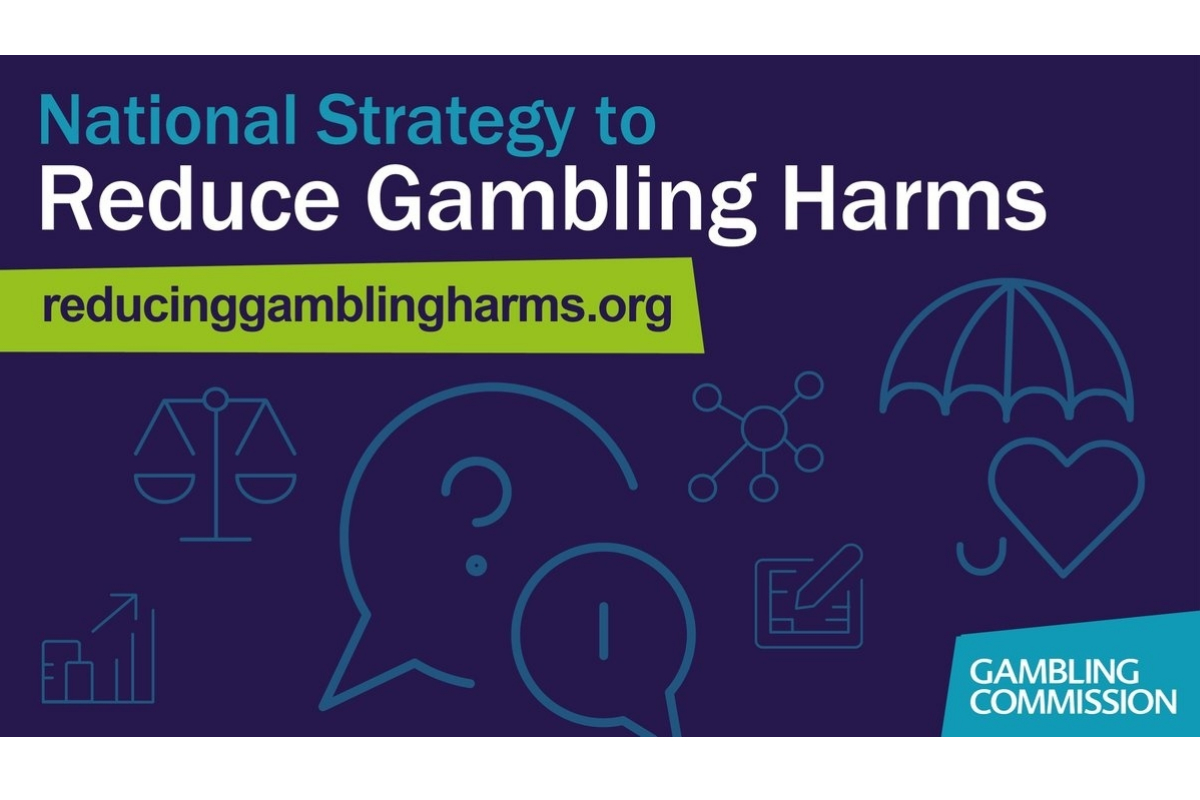 Reading Time:
4
minutes
GambleAware and the Gambling Commission have last week published the results of a small-scale research project that examines the link between problem gambling and suicide. The report will contribute to the National Strategy to Reduce Gambling Harms and is based on findings from the 2007 Adult Psychiatric Morbidity Survey (APMS).  Out of over 7,000 respondents, 41 were found to be problem gamblers and were identified as being more likely than others to have thought about suicide and to have attempted suicide in the past 12 months.
The results showed that of those identified by the survey as problem gamblers, one in five (19%) had thought about suicide in the past year, compared with 4% of non-problem gamblers/non-gamblers. 5% of problem gamblers reported they had made a suicide attempt in the past year, compared with 0.6% of those who showed no sign of problem gambling.
The survey analysis shows an association between problem gambling, suicidal behaviours and loneliness that warrants further investigation. Problem gamblers were more likely to feel lonely and isolated from other people than the rest of the population. Problem gamblers appeared to have a smaller network of people they felt close to and were less likely to feel that their friends and family gave them encouragement and support.
This analysis is based on data from the 2007 survey. The APMS survey repeated in 2014 but did not include questions on gambling. It is hoped that the Department of Health and Social Care will commission another Adult Psychiatric Morbidity Survey for 2021 and the authors recommend that questions on gambling behaviour be included in that study to explore the association between gambling and suicidality further.
In order to scope out what further research may be needed, a range of stakeholders, including those with lived experience of gambling harms, including addiction and bereavement due to suicide, attended a one-day workshop. The aim of the session was to better understand what knowledge gaps there were regarding gambling and suicide and to develop recommendations for future work.
Recommendations include:
The development of educational packages for clinicians, primary care providers and coroners to raise awareness of the association between gambling and suicidality.
The commissioning of a systematic review of evidence of the relationship between gambling and suicidality
The conduct of a psychological autopsy study to explore cases where gambling is related to suicide.
Marc Etches, CEO of GambleAware has said:
"There is limited data and research on the link between gambling and suicide and this research is just the start. This report has clearly identified the significant gaps in the data that is currently available and what steps we should be taking to get more evidence to help improve our knowledge and understanding of the relationship between gambling and suicide.
It is vital we all know what signs to look out for in a gambling addiction, so we can point people in the direction of help as and when they need it. We look forward to continuing to work with Government, particularly the Department of Health and Social Care, and all those involved to promote the help and services available at BeGambleAware.org."
 Dr Heather Wardle, Assistant Professor at London School of Hygiene and Tropical Medicine said:
"The harms from gambling are profound and can be devastating for individuals, families and communities. These results show how people with gambling problems are a higher risk group for suicidality. Everyone involved in providing, legislating and regulating gambling should recognise this risk and take action to prevent harm".
Professor Ann John, Swansea University and Chair of the National Advisory Group to Welsh Government on Suicide and Self-harm prevention said
 'Death by suicide is usually in response to a complex interplay of a number of factors, it is rarely due to a single reason and is never inevitable.  However, there is no doubt that there has been a lack of recognition that there is an association between problem gambling and suicide.
'Our research is a first step in understanding that association. Problem gamblers should be included as a high-risk group in suicide prevention strategies, efforts made to improve awareness, particularly in those providing services, and we need to encourage people to seek help before they reach a crisis point.'
Neil McArthur, chief executive of the Gambling Commission, said:
"This research is based on data from 2007 but nonetheless the findings clearly show a connection between suicide and gambling, something that has a real and devastating impact on people's lives. Whilst further research and more timely data collection is essential, we are taking further action now to protect people from the risk of gambling harm.
"As a result of this research, the Commission and Samaritans will work together to bolster the existing requirements on gambling businesses to identify those at risk and take action to address and reduce harm.
"However, progress cannot be made by us alone, we need to work together to implement the priorities outlined in the National Strategy to Reduce Gambling Harms, and the key recommendations of this research. This is vital to ensuring we have the best research, prevention and treatment services available for vulnerable individuals, their families, friends and communities."
The three research documents are available below, along with a summary of the key findings and recommendations.
Report 1: Problem gambling and suicidal thoughts, suicide attempts and non-suicidal self-harm in England evidence from the Adult Psychiatric Morbidity Survey 2007
Report 2: Exploring problem gambling, loneliness and lifetime suicidal behaviours a cross-sectional study using the Adult Psychiatric Morbidity Survey 2007
Report 3: Scoping Current Evidence and Evidence-Gaps in Research on Gambling-Related Suicide
The survey was conducted over a decade ago and the sample was relatively small, with just 172 people identified as at risk of problem gambling and 41 identified as problem gamblers. Both problem gambling and past-year suicide attempts/thoughts are relatively rare, and the analyses were underpowered. The survey is cross-sectional in design and the data cannot be used to establish temporal sequencing in problem gambling and suicidality, nor causality.
The Commission's Research Programme in support of the National Strategy includes an emphasis on measuring and understanding harm. A better understanding of gambling harms for adults and children and young people will help to target prevention and education initiatives where they will have most impact.
Run for the hills, the Vikings are coming !!!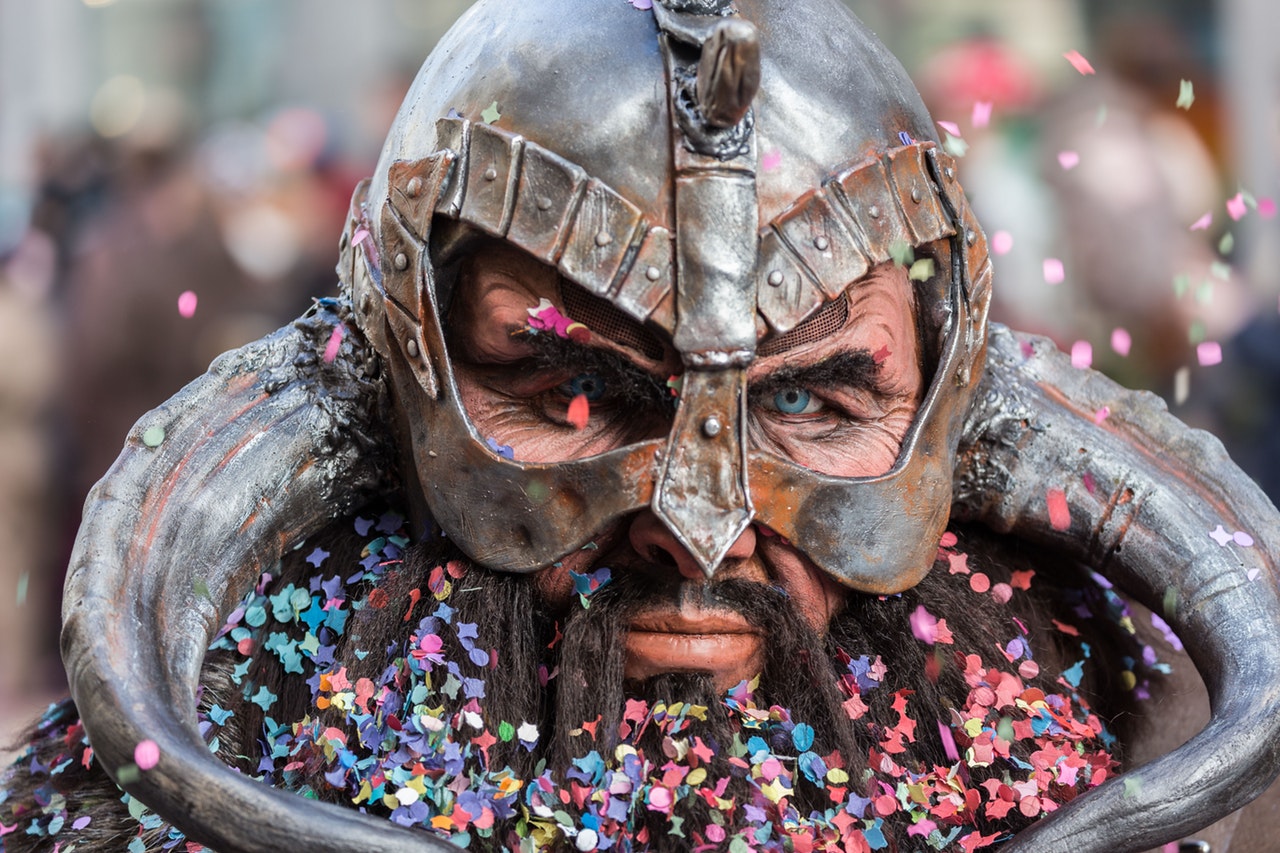 Reading Time:
1
minute
Booming Games is feeling ten feet tall with the release of it's latest game, Colossal Vikings.
Packed with giant Viking warriors, this graphically rich 5×3 slot is as volatile as the warriors within.
"Designed for both your entertainment and excitement players alike, this medium-high volatility game is brimming with attitude," says Shane Cotter, Booming Games' Director of Product. "With innovative features, such as our reveal wild multipliers which can multiply your line-wins tenfold, and our dynamic Free Spins, Colossal Vikings certainly packs a punch."
So get raiding, and prepare to win big with Booming Games' new colossal symbols game, Colossal Vikings.
Sportingtech to distribute WeAreCasino Games to 377BET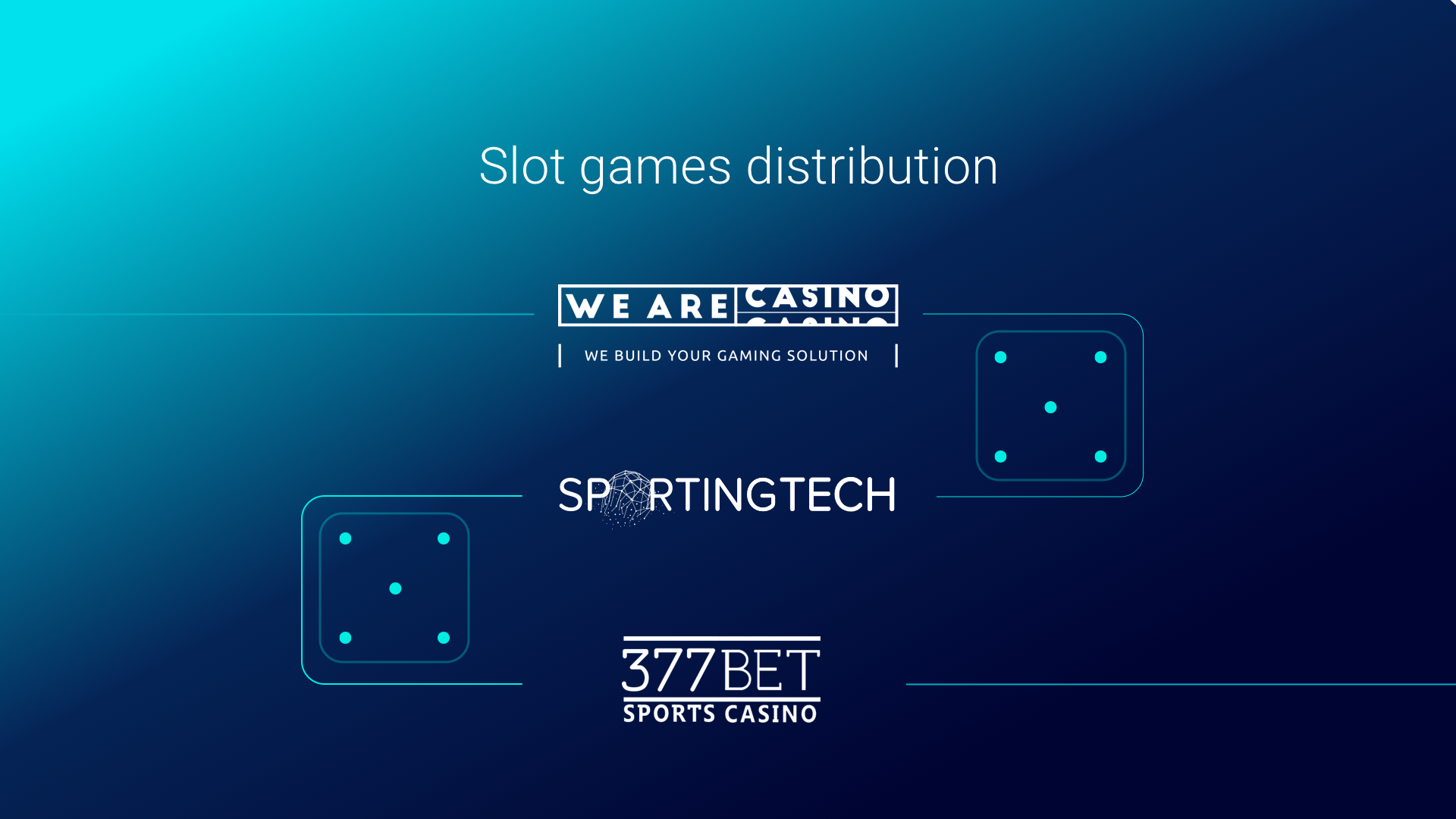 Reading Time:
3
minutes
Sportingtech, igaming platform, sports betting and casino provider, will exclusively distribute WeAreCasino multiple games under its Pulse Platform to 377BET.
Sportingtech will empower 377BET's casino portfolio
This is the second deal to be done under this model, after the cooperation made with Betzest. Sportingtech cherishes third-party integrations and is continuously looking forward to providing its customers with services and solutions that are not part of the current offer.
Cooperation with WeAreCasino (WAC) will empower 377BET's casino portfolio with exclusive new titles that will be gradually released during 2019 and 2020.
WAC offers a huge number of world-class quality games. As part of this partnership, popular titles like Blazing City Night, Fruity Outlaws, Lucky Memes, Waikiki Heroes and many more, will be launched by 377BET using Sportingtech's Pulse as a distribution platform. New themed slots, produced exclusively to 377BET players will also be released.
Upcoming casino offering expansion
"It's amazing to agree on the cooperation with companies like 377BET and WeAreCasino. 377BET is a well-established international brand, with multiple licenses and offices around the world. Under Sportingtech platform, we are sure player experience will be improved with excellent games full of adrenaline, trophies, fun, features, and exciting prizes, and 377BET will definitely experience an increase in their retention rates," expressed Tiago Almeida, Sportingetch's CEO.
"Realizing the massive importance of ever-growing casino vertical, we have the opportunity to reinforce Sportingtech's casino offering. Following the deal with Evolution Gaming, we are preparing for a big expansion of new suppliers during 2019 Q4, 2020 and the entire year of 2021. WeAreCasino is premium games vendor, and having them in our offer is crucial to our expansion into emerging markets in Africa and Latin America."
Marko Jelen, Head of Sales at WeAreCasino added: "I'm really delighted of this multiple cooperation between the three companies. It shows the right approach to create a successful product by professionals in their field. From our part, I'm pretty sure we'll deliver a full range of our existing, and especially some new video slots that can boost the market. Upon this, we'll add also some of our third-party partners blockbuster and a complete Evenbet poker solution."
Ali Rabah, Managing Director of 377BET commented: "When we started 377BET back in 2012, we were far to imagine someday we could create our own slots. Since then, our expansion continues, and it is gratifying to see how fast and aggressively we have expanded since we have initiated our partnership with Sportingtech.

We are always looking to improve the quality of our Sportsbook and Casino offer and we believe this new premium content, full of exclusive and vibrant slots will allow us to sustain even more of our leadership as one of the most trusted brands in Europe, Middle East and Africa."
Meet Sportingtech to discuss business opportunities
In case you want to meet Sportingtech's team and find out more about its sports betting offering or other products, you can do so by sending an email to marketing@sportingtech.com or sales@sportingtech.com, and arranging a meeting, whether it's a Skype call or a meeting in person at one of the upcoming igaming events.
To learn more about Sportingtech, please visit this link: http://bit.ly/31M9lj6.
About Sportingtech
Sportingtech is igaming platform provider bringing you advanced technology product package for running online and land-based betting and gambling operations for any market. With offices in Malta, Portugal and Curacao, the company strives to develop ground-breaking solutions for the operators, targeting some of the most demanding jurisdictions.
Knowing how sports betting and games of chance have progressed in the last decade as well as market demands regarding the software, information technology systems, legislation requirements, we at Sportingtech make it easier for you to overcome all these challenges.
About 377BET
377BET offers the best action-packed games, every hot new slot and live dealer casinos, and the best promotions. With over 10 years of experience, 377BET are focused on creating one of the most exciting, sports and casino betting sites in the world. 377 brand covers more than 60 sports – and every day looking for new ways to make things bigger and better.
About WeAreCasino
WeAreCasino is a real novelty in the online gaming industry. WAC is a young and dynamic company, aiming to become one of the world's largest online casino gaming providers.
We provide games exclusively designed for some of the world's biggest operators! Our portfolio contains a wide range of HTML5 casino games, which showcase gorgeous graphics, animation and lightness, guaranteeing premium experience.
WeAreCasino owns a proprietary Gaming Engine, Remote Gaming Server, mathematic, RNGs and standard integration API, allowing clients to generate their personalized games. This also provides easier feature integration and exceptional quality, whether you're playing on mobile or desktop. We also offer a selection of tools dedicated to other areas of the gaming industry (such as sports betting) and a number of third-party products, which are already integrated and available with the same integration API.
Iforium announced as MAIN STAGE SPONSOR at CEEGC Budapest 2019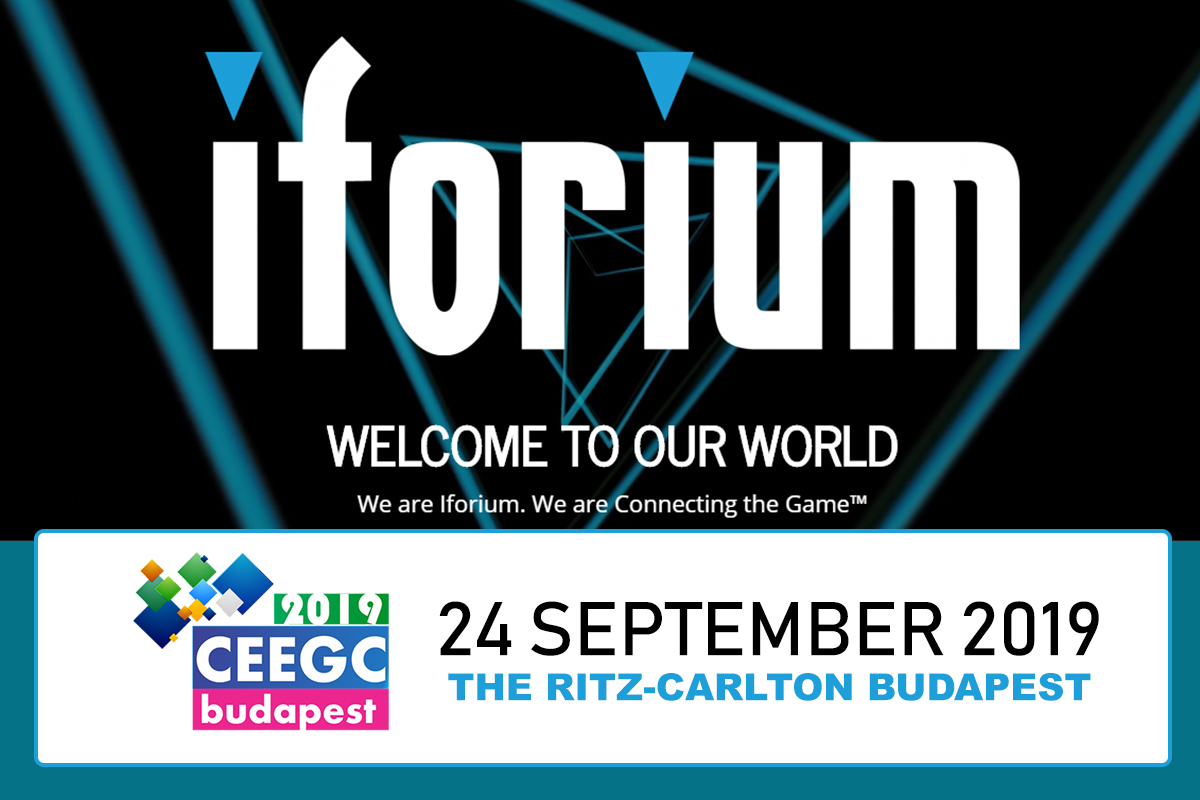 Reading Time:
2
minutes
A multi-award-winning B2B software development company focused on providing next-generation gaming solutions to sponsor the 4th edition of the CEE Gaming Conference.
With just a little over a month to go until, the 4th edition of Central and Eastern European Gaming Conference, also known as CEEGC Budapest, kicks off we are honored to announce that in 2019, Iforium will be the Main Stage Sponsor of the event.
The recently announced sponsor in one of the companies who is very active in most European jurisdictions and recently also expanding to the USA.
The 4th edition of CEEGC Budapest is taking place on the 24th of September at the Ritz-Carlton Budapest and if you would like to meet up with the Iforium team, make sure you look up Phil Parry (CEO at Iforium) or Andrew Cairns (Chief Operations Officer at Iforium).
If you are attending CEEGC for learning, there is good news for you, in 2019, the agenda of the conference will focus on Regulated Central and Eastern European jurisdictions, The Balkans, Emerging CEE jurisdictions, D-A-CH region, and a special IMGL MasterClass about the gambling industry in North America. Besides the compliance panel discussions, key industry figures will share their insights about compliance versus innovation, blockchain, fintech, eSports, artificial intelligence, loot boxes, and many more trending topics.
Make sure that you are among the delegates of CEEGC Budapest this year for a new and engaging format that is going to increase the engagement and interaction of the attending delegates.
Register here or View the Agenda!
Browse the official event website for more details: www.ceegc.eu
About Iforium
Founded in 2006 and based in the Isle of Man, Iforium is a multi-award winning B2B software development company focused on providing next-generation gaming solutions.
Gameflex™ is Iforium's innovative casino aggregation and seamless bonusing platform. It combines over 8,000 games from 100+gaming vendors and is available to multi-channel operators via single and seamless API integration.
Iforium are the proud recipient of the EGR B2B IT Supplier of the Year Award and CEEGC Casino Awards 2017 & 2018. Iforium is licensed and regulated by the UK Gambling Commission and by ONJN in Romania.
For more information please visit https://www.iforium.com/