Racing Post and Ladbrokes launch first paperless betting shops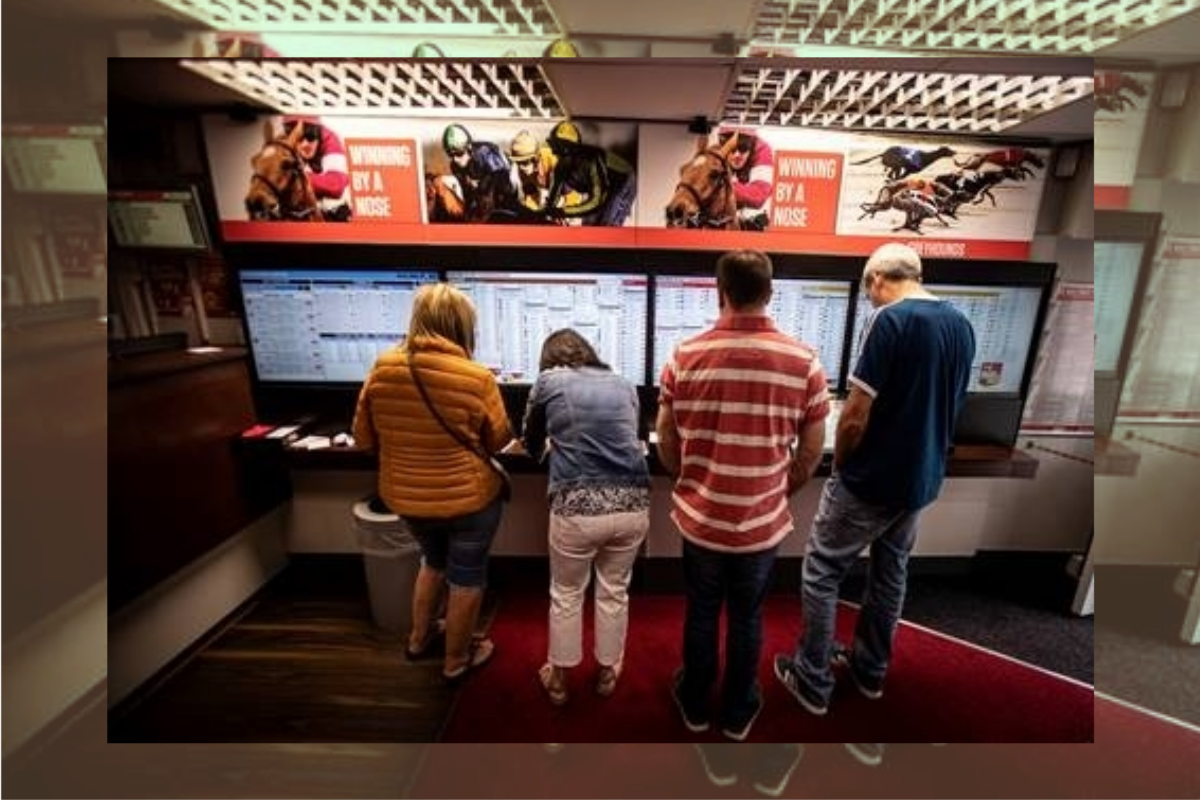 Reading Time:
2
minutes
Ladbrokes has become the first high street bookmaker to launch the new Racing Post Digital Betting Shop Display in two retail shops in Dublin and Galway. The digital product showcases the content that has wallpapered bookmakers for more than 20 years in a new interactive digital format.
The launch saw customers introduced to the new paperless shop during the retail giants busiest week in Galway, coinciding with the summer festival. The new product displays the runners and riders of all UK and Irish racing throughout the day with live Ladbrokes prices.
The digital displays are supplemented by interactive touch screens which give in-depth form on every horse racing across the globe that day. Ladbrokes customers are able to compare the detailed form for horses side-by-side whilst getting the most up to date odds on screen. For more casual racing customers, the new interactive touch screens contain key Racing Post content including verdicts and the predictor.
At the launch of the digital display, Head of  Operations and Product at Ladbrokes, Philip Chubb spoke about the advancement of the tech approach Ladbrokes are taking in-store.
He said: "At Ladbrokes, we pride ourselves on our forward-thinking approach and we're delighted to launch our first paperless shops. Launching them here in Galway during the summer festival and in Dublin has been a huge success. The screens look great and contain even more content than before.''
Philip went on to discuss how vital it was that Racing Post was included in the tech transition: "The Racing Post Betting Shop Display has been plastered to every betting shop wall across our estate for over 20 years. It was vital for our customers to see Racing Post content available in our digital shops as we know just how valuable it is. It looks great in the shops and has gone down really well with punters who have been interacting with the screens all week."
Alan Pepperell, B2B Head of Retail with Racing Post expressed his excitement at the digital transition taking place in retail stores: "If you look at the general retail landscape most high street stores are becoming more tech-driven and we know bookmakers are no different. Our newspaper and betting shop display has been a stable of bookmakers over the past 20 years and we are delighted to now be at the forefront of Ladbrokes digital transition."
Alan then discussed the advancement of the tech behind the Racing Post display and touchscreens: "The tech in the displays is second to none and we now offer customers more content than ever before. Being able to give full form, live odds and verdicts on all UK and Irish racing in-store, at the touch of a button means punters are armed with the best information to help make their selection."
Philip Chubb and Alan Pepperell were speaking at the launch of the Racing Post Digital Betting Shop Display in Ladbrokes on High Street, Galway, Ireland.

UltraPlay powers up Mobius Interactive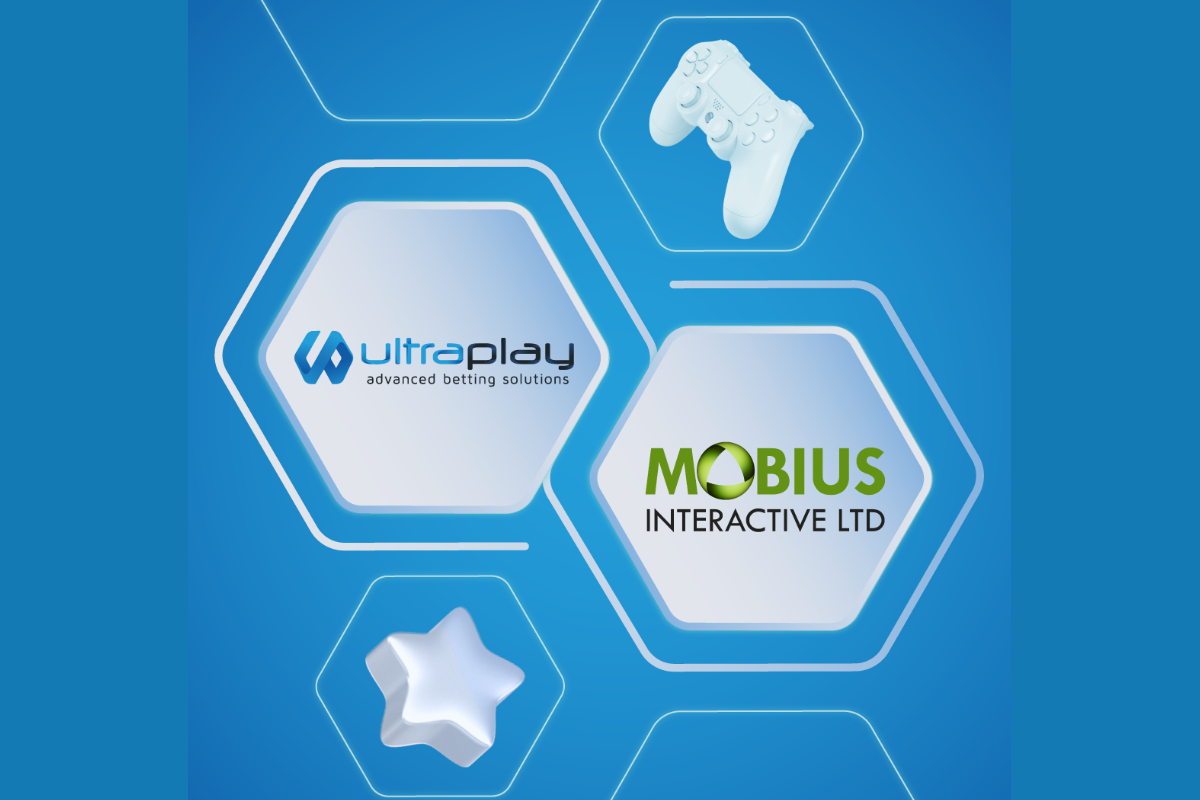 Reading Time:
2
minutes
The multi-awarded betting provider UltraPlay has announced its partnership with Mobius Interactive Ltd, an online gaming operator, which is powered by UltraPlay's platform and eSports betting product. Through its brand Mobius.Bet, the company is focused on one of the fastest-growing betting verticals lately – eSports and its core audience – the gamers. Mobius Interactive Ltd launched its online operations together with UltraPlay in the third quarter of 2020. Since then the site is experiencing great interest from the eSports betting community of players across the globe.
Lynn Pearce, CEO at Mobius Interactive Ltd, has commented: "We are a team of gamers at heart, so when it came to deciding which esports iGaming platform provider to partner with when launching our company, it was a no-brainer for us, we knew immediately that we wanted to partner with the multiple esports award-winning UltraPlay!
In partnership with UltraPlay, we launched 3 diverse brands within 3 months, which must be a record within the iGaming industry!
We have also had the most incredible support from their ever-patient and knowledgeable B2B, Integrations, and Trading teams, who in return have learnt from our superb Customer Service team, all of whom have been in the gaming industry for many years.
I believe the strength of this partnership will stand us all in good stead going forward as we launch into new regions around the world."
Mario Ovcharov, CEO at UltraPlay added on the latest announcement: "Mobius Interactive team is formed by industry's peers with many years of experience. Thus, being their first-choice iGaming platform provider is great recognition for the entire team of UltraPlay. What's even more exciting to us is their enthusiasm and commitment to the eSports betting sector. They shortly became a strong part of our network of like-minded partners heavily involved in the world of eSports. We strongly believe that together, we could further enhance the player experience in a very dynamic sector such as eSports."
Through UltraPlay's platform and multi-awarded eSports betting product, Mobius will provide players with access to more than 34 eSports games, as well as live and pre-match odds on a wide variety of tournaments daily.
The next level of entertainment is secured through the platform's cutting-edge technology, a wide range of functionalities, mystery jackpots, as well as the massive choice of live events on all eSports titles, powered by UltraPlay. In addition, Mobius Interactive has an already established strategy for attracting and retaining a wide network of high-net-worth gamers worldwide through its loyalty programs, CRM, and targeted gamification.
BetBull chooses beBettor for Affordability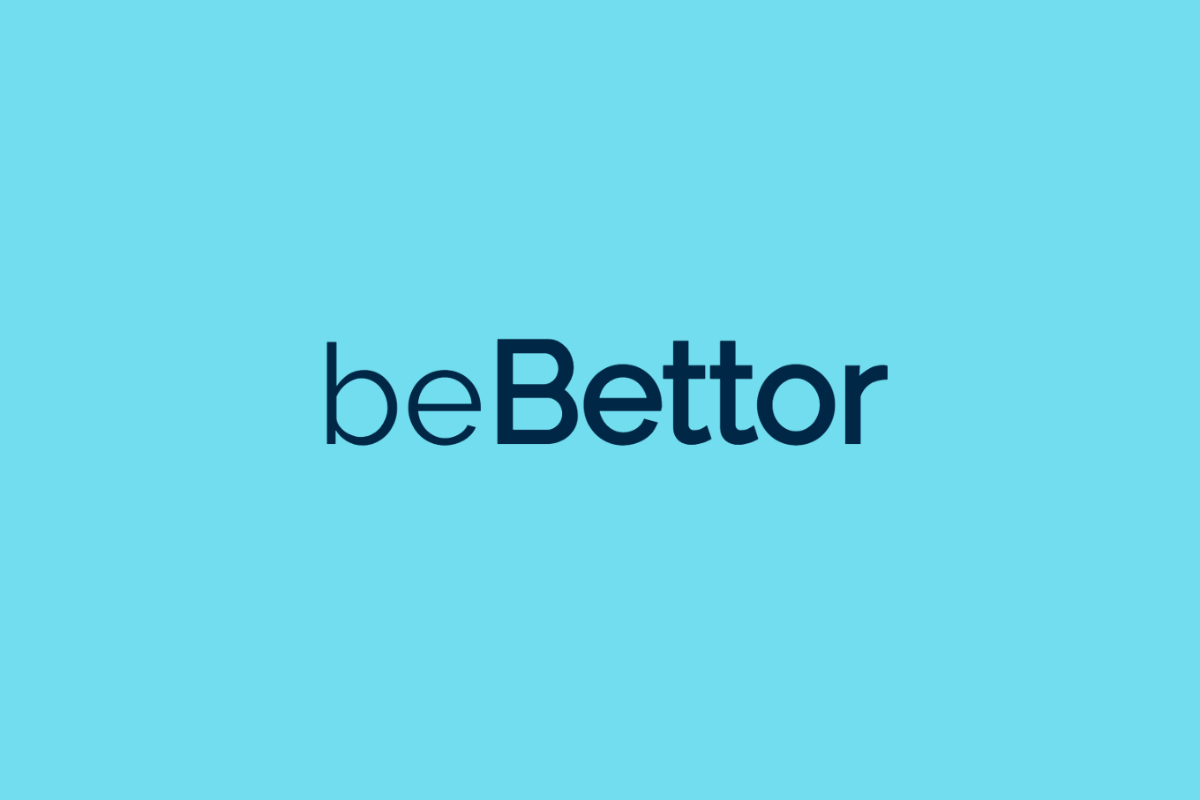 Reading Time:
< 1
minute
BetBull, the next-generation mobile sportsbook and casino operator, partners with beBettor, the responsible gaming data platform, on customer affordability.
BetBull has chosen to partner with beBettor to provide affordability data via the beBettor affordability API, enabling automated instant geo-affordability checks for their UK customers.
beBettor's personalised geo-affordability checks allow BetBull to understand more about their customers earlier in their journey, enabling more tailored protection for each player as part of BetBull's larger social responsibility frameworks. beBettor affordability checks also identify those most at risk, such as those on the bankruptcy or insolvency registers, protecting customers from gambling related harms associated with spending beyond their means.
Affordability continues to be a focus of the UKGC, with additional formal guidance for remote operators announced in relation to the COVID-19 pandemic remaining in place in 2021.
beBettor affordability data offers an economic and scalable solution for operators, assisting with UKGC compliance whilst maintaining a frictionless user experience and respecting customer privacy.
Scott McGregor, COO of beBettor said, "It is great for us to announce our new partnership with BetBull who are at the cutting edge of the industry today. We have really enjoyed working with the BetBull team who are integrating the new affordability data we provide into their next generation safer gambling frameworks."
Ian Tannock, Head of Safer Gambling at Betbull said, "We are delighted to be working with beBettor on affordability. We've been really impressed with the beBettor team and their friendly support and approach has been first class. It was a major factor in our decision to proceed with integrating beBettor's affordability solution."
Tundra Announces First Major Expansion into Dota 2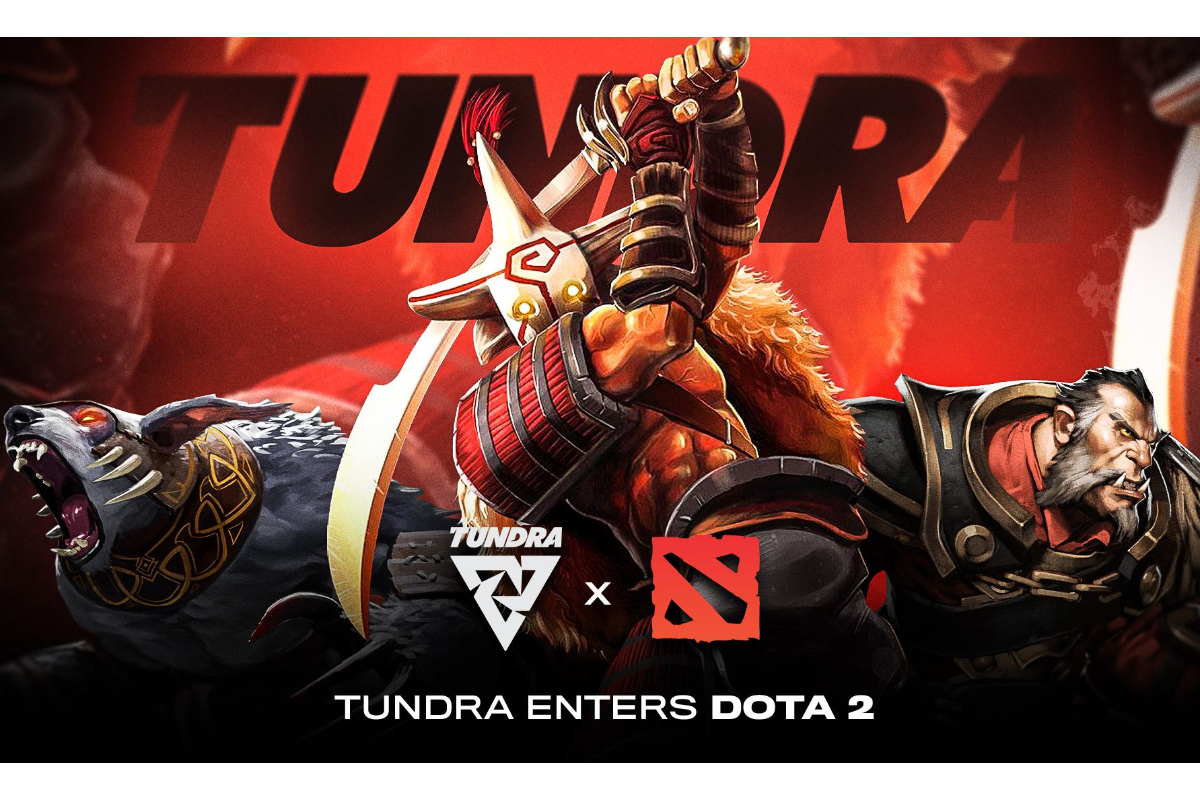 Reading Time:
2
minutes
Tundra, a London based esports organisation known for their international roster of the world's best FIFA players is pleased to reveal their expansion into Dota 2 with the acquisition of Mudgolems, a new and upcoming European team. The team is led by Adrian "Fata" Trinks, a veteran of the Dota2 scene. Having started his professional career more than 8 years ago, Fata played under some of the biggest teams in Dota2, including Team Liquid, Cloud9 and Team Secret. In those years, he managed to participate in all Internationals and various Major Valve Tournaments. More recently, he switched to the hard support role, using his experience to create and captain his own team.
Tundra launched in 2019 with a world-renowned international FIFA roster and the ambition to house high profile talent with their eye on victory at every event they attend. Following a successful first year with the signing of TikTok as Principal Partner and Kappa as the Official Sportive Teamwear provider. Tundra will now expand into Dota 2 with the signing of Mudgolems who recently qualified for the EU Upper Division in DreamLeague Season 14. Performing extremely well and showing promising potential, it was the Mudgolems´ rapid rise to success that ultimately sparked Tundra´s interest in supporting the team.
"Signing a new roster in a new game is a significant investment for any esports organisation and not an overnight decision. Dota 2 continues to be a pinnacle esport and Mudgolems is a new team that is already making a name for itself and who share the same ambitions and passion as we do," said Maxim Demin, owner of Tundra. "The potential is sky high and we believe Fata will be able to steer the team in the right direction and challenge some of the biggest names on the Dota 2 esports scene. At Tundra we want to compete at the highest level and in the world's biggest esports, which is why we believe an expansion into Dota 2 is a natural step for us. With that being said, we realise that success doesn't come overnight either."
"Tundra Esports and I share the same drive to build a force within the Dota2 Esport scene and I believe this will let me take the team to the next level," said Adrian "Fata" Trinks, Team Captain of Tundra's Dota 2 team.
Adrian "Fata" Trinks has a strong roster of players supporting him, including:
Oliver "Skiter" Lepko – born in Slovakia, Skiter has recently achieved more than 10,000 MMR in-game, having previously played for PENTA Sports, Ninjas in Pyjamas and CR4ZY.
Leon "Nine" Kirilin – Half German, half Russian, Nine is best known for being the first German player to reach 9,000 MMR, playing for the likes of PENTA Sports, Team Spirit and J.Storm.
Neta "33" Shapira – A skillful Israeli offlaner with many games under his belt on teams such as Alliance, Ninjas in Pyjamas, Optic Gaming and Hellraisers.
Malthe "Biver" Winther – A support player hailing from Denmark with a track record of playing for Natus Vincere and Ninjas in Pyjamas.
Tundra fans can watch the official debut of the new Dota 2 team on Tuesday January 26th at 9pm CET, playing against OG in the DreamLeague Season 14 DPC EU Upper division.