CasinoEngine further expands vendor network with Spinmatic deal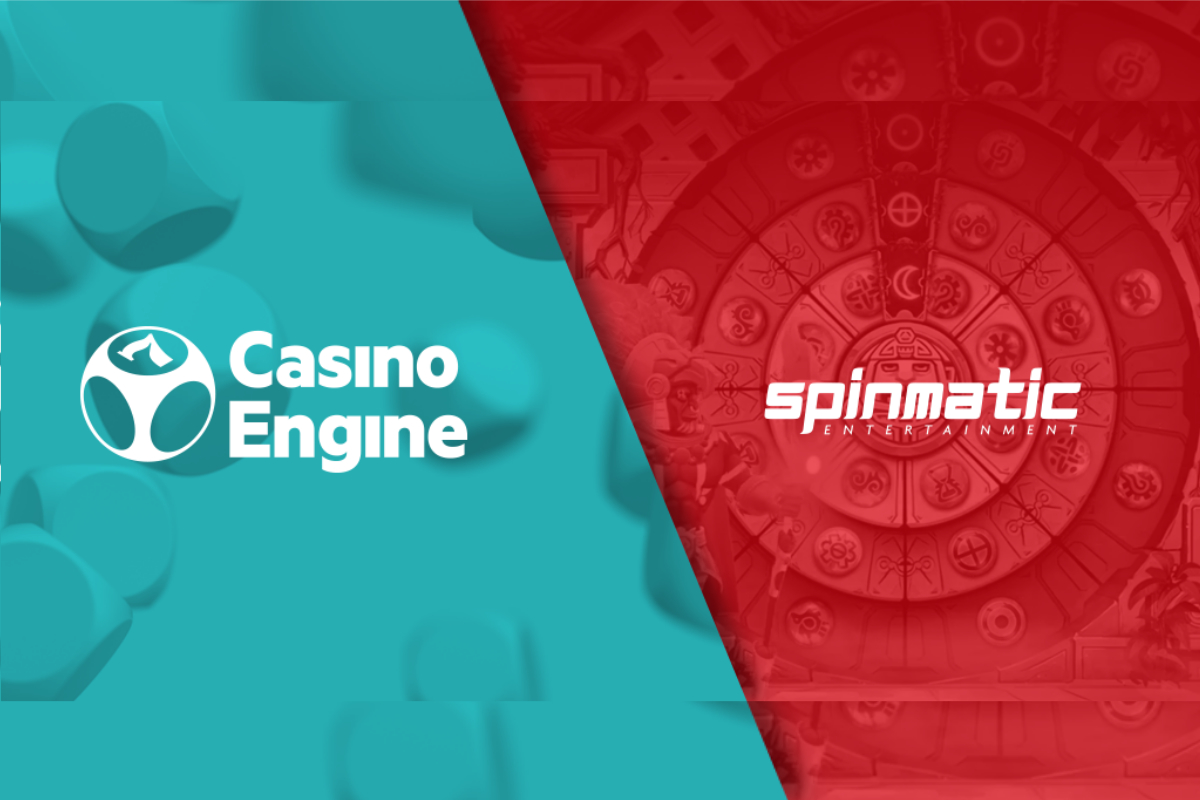 Reading Time:
< 1
minute
EveryMatrix's CasinoEngine, iGaming integration platform and the largest content aggregator in the industry, signs new agreement with Spinmatic Entertainment. Through the new deal, Spinmatic will make available their portfolio of casino games to CasinoEngine large network of operators.
Currently, CasinoEngine provides access to over 8,000 leading titles from over 140+ providers integrated into one casino software platform, being the one-stop-shop for casino content.
Norbert Mathies, Managing Director of Spinmatic Entertainment, commented: "We are delighted to work with CasinoEngine to keep spreading our innovative video slots and bingo games around the world. We are confident that this partnership will be of great benefit for all the operators who are enthusiastic about creating unique gaming experiences for their customers."
Amund Stensland, Head of Vendor Management at EveryMatrix, added: "Our gaming partners are an essential part of CasinoEngine as we aim to provide operators with the best-tailored content for their needs.
"We are delighted to have Spinmatic's superior casino games integrated into our library, and we are sure their games with exceptional graphics and exciting storylines will prove popular among players around the globe."
The Age of Affiliates: PartnerMatrix CEO argues for greater sector recognition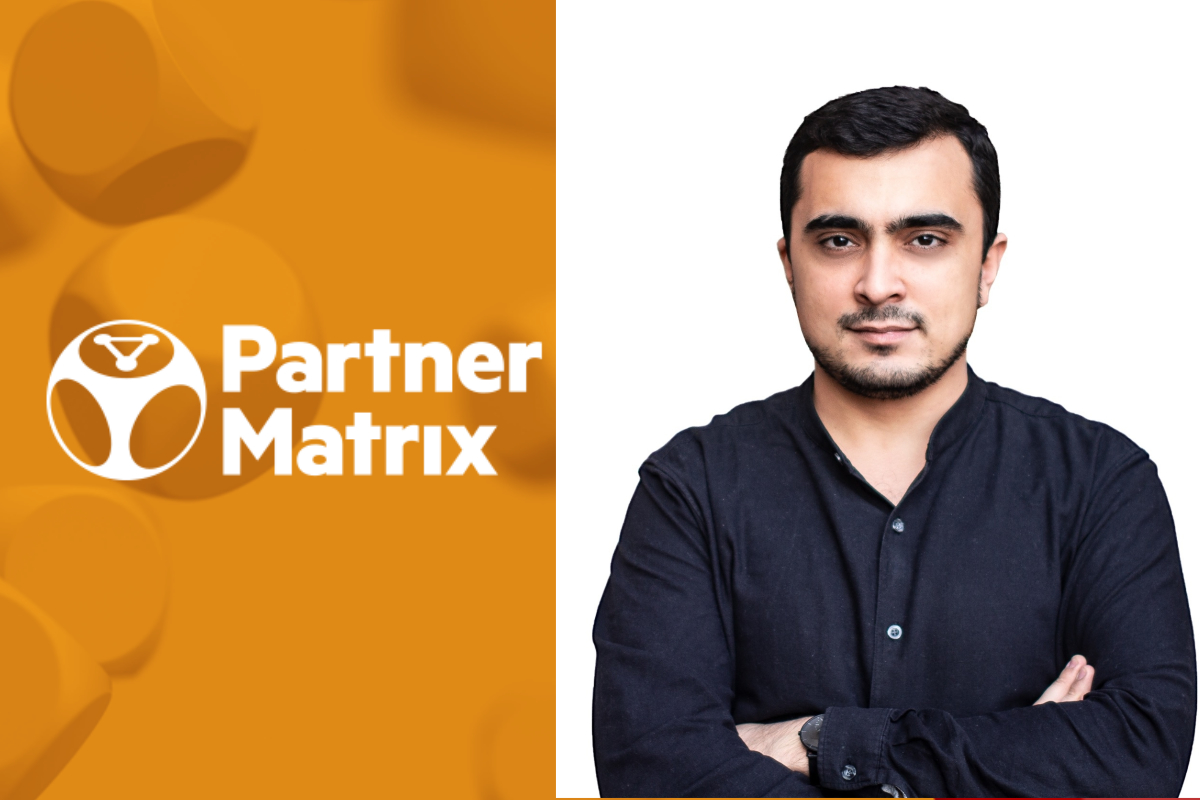 Reading Time:
3
minutes
In an ideal world, affiliates should be encouraged for every action they undertake", explained Levon Nikoghosyan, PartnerMatrix CEO highlighting the positive influence they bring to gaming's image and profitability across the globe. Exploring the market and the future of their customizable platform, he discusses why the new dawn of affiliate marketing can't come soon enough.
PartnerMatrix, the powerful stand-alone affiliate platform software solution from EveryMatrix, has been making waves in the affiliate sector since it launched five years ago. In 2020, with an increased focus on the brand and affiliates in general, the company is planning to expand its reach and introduce a series of exclusive new tools to the market. Commenting on their future focus, Nikoghosyan said: "Our strategy is quite simple, by investing in the development of our system and implementation of new features, we increase the profit of our operators and affiliates and bring an enhanced user experience to both sides of the business. In other words, our primary goal is to make our clients more competitive.
"Last year we launched Reactivation Reward which enables operators to offer commissions for reactivated players alongside newly registered ones. This new tool was an industry first. This year we will focus on the development of tools such as fraud detection, risk management, analytical reports of a player lifetime, behavior, quality of traffic."
PartnerMatrix's platform allows bookmakers and casino operators to create, run and track multi-brand affiliate marketing campaigns. For Nikoghosyan, the importance of using affiliates and recognizing their influence is a crucial change the gaming industry needs to address in order to push forward in the coming decade.
"In an ideal world, affiliates should be encouraged for every action," he said. "Yes, they bring players and get paid for that. But we often forget that in many cases they promote your brand, they increase brand awareness by placing your company banners or creating content that directly supports your platform.
"We need to come up with a formula that can allow affiliates to get bonuses and rewards also for promoting your company name. Because in the long run, it also affects your company's prosperity. I don't think a problem like this can be solved in just one year, but I hope this ideal world will arrive sooner rather than later."
Continuing his focus on how the affiliate market can continue to drive the industry forward, Nikoghosyan is clear that 'flexibility and content' will be the trends to watch out for in the months ahead. "By flexibility, I mean the ability for operators and affiliates to solve any type of issues and problems within one system, one interface," he commented. "Some providers offer a wonderful platform, very light, with a set of versatile statistics, but for other tools, you need additional integrations.
"From this point of view, PartnerMatrix offers an all-in-one solution, including a secure payment method, transparent analysis and set of every single tool needed for affiliate marketing. Speaking about content, the market is moving towards more specific messages. PartnerMatrix also offers marketing solutions and consultancy, so by choosing our system, our clients get everything to enter the affiliate market."
2019 saw PartnerMatrix launch two highly requested features, the aforementioned, industry-first Player Reactivation Reward, alongside the brand's powerful player segmentation tool which offers higher productivity. The brand's segmentation tool simplifies daily routine of the Affiliate Manager allowing to set different commissions for different segments of players without any need to manually divide traffic into segments and assign different commissions for each segment. Since its launch the tool has yielded significant results, guaranteeing the company will continue to invest in its growth according to Nikoghosyan.
"When analysing our client behavior, it becomes clear that the ones who use the segmentation tool are more competitive, they create more appealing content," he explained.  "Needless to say, this entails increased sales and greater customer engagement. We are constantly improving this tool, bringing more options to segment players depending on region, preferences, registration period, sources they came from, and other criteria upon request."
Since its inception in 2015, PartnerMatrix has helped evolve the betting industry's understanding of affiliate marketing. The main focus of PartnerMatrix's team is to ensure uninterrupted and transparent operation of the system – taking into account all market risks. "There are many issues in the affiliate industry as in any other industry. Shaving, which refers to cutting down the commissions, is the main concern of any affiliate and nowadays with real-time software, it is easy to find out whether an operator does that or doesn't.
"Another noteworthy factor is the conversion and monetization of the traffic – the better is the monetization, the more affiliates will promote the brand. However, it's equally important to protect operators from unfair affiliates by providing effective anti-fraud tools."
With 60,000 affiliates around the world and 7 million players, PartnerMatrix services more than 100 operators from different jurisdictions and the brand is keen to continue this growth.  Nikoghosyan attributes at least some of the brand's success to constantly improving their software as well as fierce loyalty to contributing to its clients' businesses.
He concluded: "We think we've had a fair amount of success in the last years, and the numbers are showing very clearly that we enjoy the trust of our clients, affiliates and players.  At the end of the day, this is the most crucial aspect of this business, which is mainly based on referrals."
EveryMatrix celebrates 5 years of educational project Kids Academy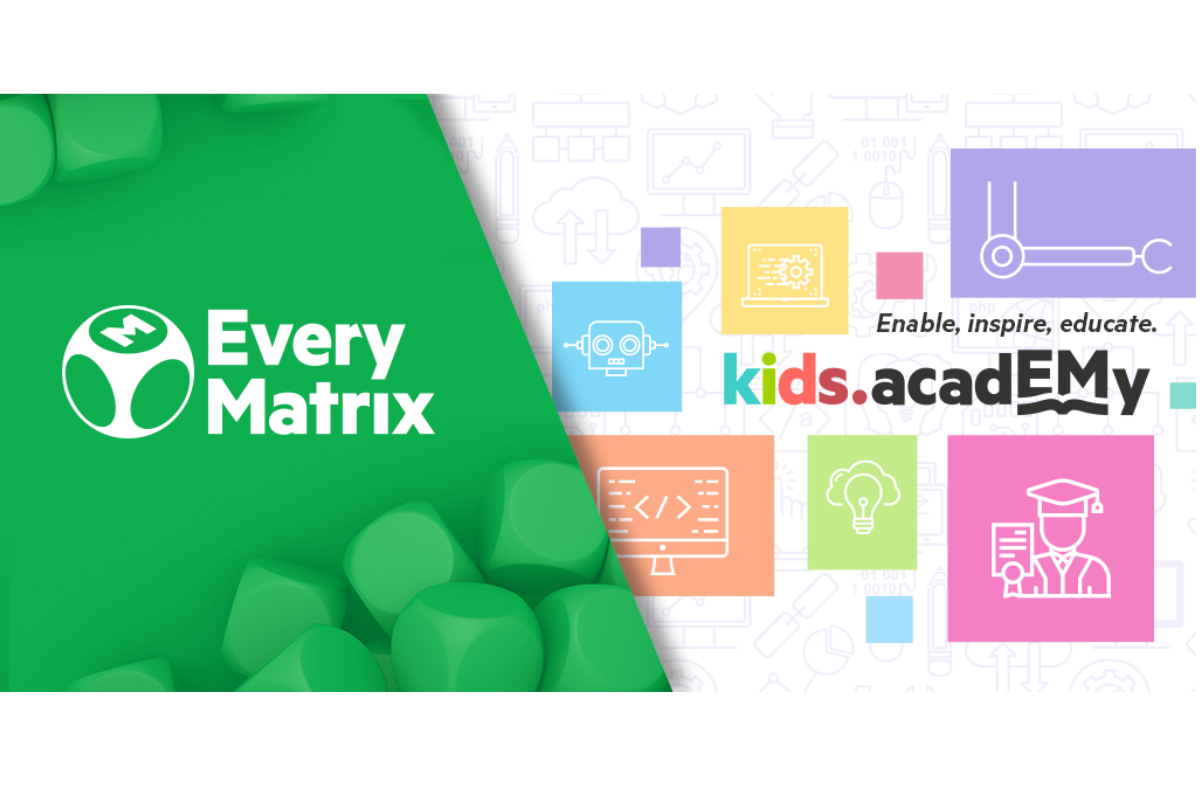 Reading Time:
2
minutes
EveryMatrix is celebrating five years of its corporate social responsibility programme Kids Academy, a project which aims to offer Romanian children the chance to access quality education that would be otherwise unavailable to them, in three main domains: Computer Science, Mathematics and English.
Since 2015, EveryMatrix provides educational services in IT, Math and English in two-day centres for children, managed by Bucharest's Child Protective Services. Earlier this year the company got involved in the third centre in order to grow the number of beneficiaries. Each centre now has a modern computer laboratory where kids can learn how to master technology. In 2019, Kids Academy evolved into a Non-Governmental Organization (NGO) and is now aiding over 100 pupils per year.
EveryMatrix recruited three skilled full-time teachers to help the children learn valuable information which will help them later in their academic and professional lives. Moreover, the company now guides a group of 10 teenagers who've shown great progress and interest in the courses, and even hired one of them part-time. The group is taking Advanced JavaScript classes and regularly participates in International Robotics contests (First Lego League), Mathematics Contests, and Olympiads.
Ebbe Groes, Group CEO of EveryMatrix, comments: "This project started almost 5 years ago when we've decided to be more involved in the community, and what more suitable way than to take care of the future generation. Our three teachers are helping the kids to do their homework; they host interactive learning classes and are there to assist the kids overcome rough times in their family life by counselling them.
"Beside sponsoring the centres with modern equipment and supporting the kids to travel to contests, we are also hosting fundraising events for them, such as Baking Day or Let's Play D'Arts, where employees get involved and spend time helping the cause. We've seen amazing results, kids who made great progress in both their personal and academic lives, and we are committed to keep and expand this project for many years."
EveryMatrix expands into the Spanish market with CasinoEngine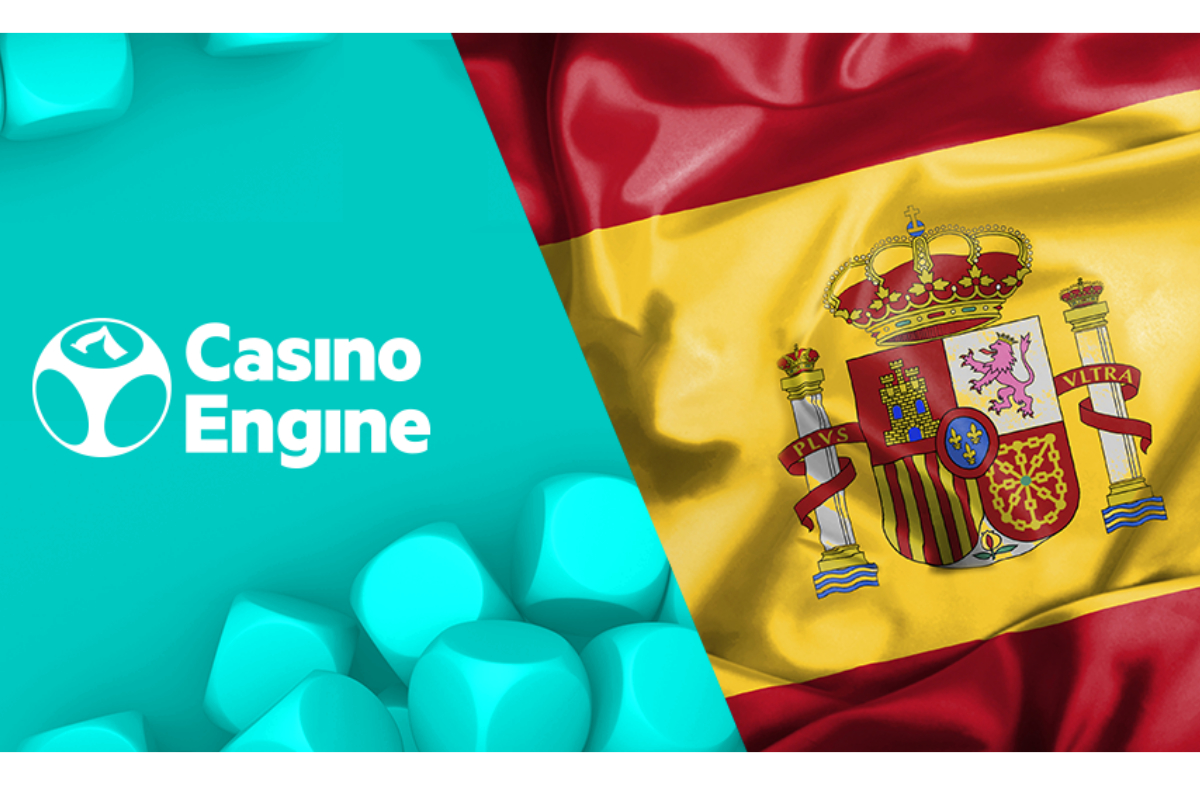 Reading Time:
< 1
minute
EveryMatrix is thrilled to announce the successful completion of the technical assessment of its flagship product CasinoEngine in Spain. By offering a large selection of Spanish certified casino vendors as well as integration platform services, CasinoEngine can now assist operators in their endeavours of entering the Spanish online casino market.
CasinoEngine is fully certified and complies with the technical, security, and vulnerability standards imposed by the Dirección General de Ordenación del Juego (DGOJ).
Stian Hornsletten, Group Chief Commercial Officer of EveryMatrix, commented: "Helping casino operators to enter new jurisdictions is a key objective of our long-term plans. We are happy to be setting our footprint into new regulated markets and prove that our technology can be effectively adapted to meet specific regulatory requirements.
"Our casino product is ready to be offered to operators in one of the fastest growing markets in Europe, and this is a fantastic development for CasinoEngine, allowing us to strengthen our presence in Europe and unlock new opportunities for online operators."
Currently, EveryMatrix holds licenses or certificates to act as a software provider to licensed operators in Malta, The United Kingdom, Denmark, Romania and Curacao. Moreover, CasinoEngine is complying with several jurisdictions including Sweden, Norway, Armenia, Georgia, Lithuania, and now Spain. CasinoEngine is also Schleswig-Holstein integrated and remote gambling certified.
CasinoEngine focuses on streamlining the processes around content aggregation and provides top-notch services to a variety of large operations including Norsk Tipping, Tipico, Wunderino, and mybet.