NSoft's Pre-Match Self Managed available on Balkan Bet terminals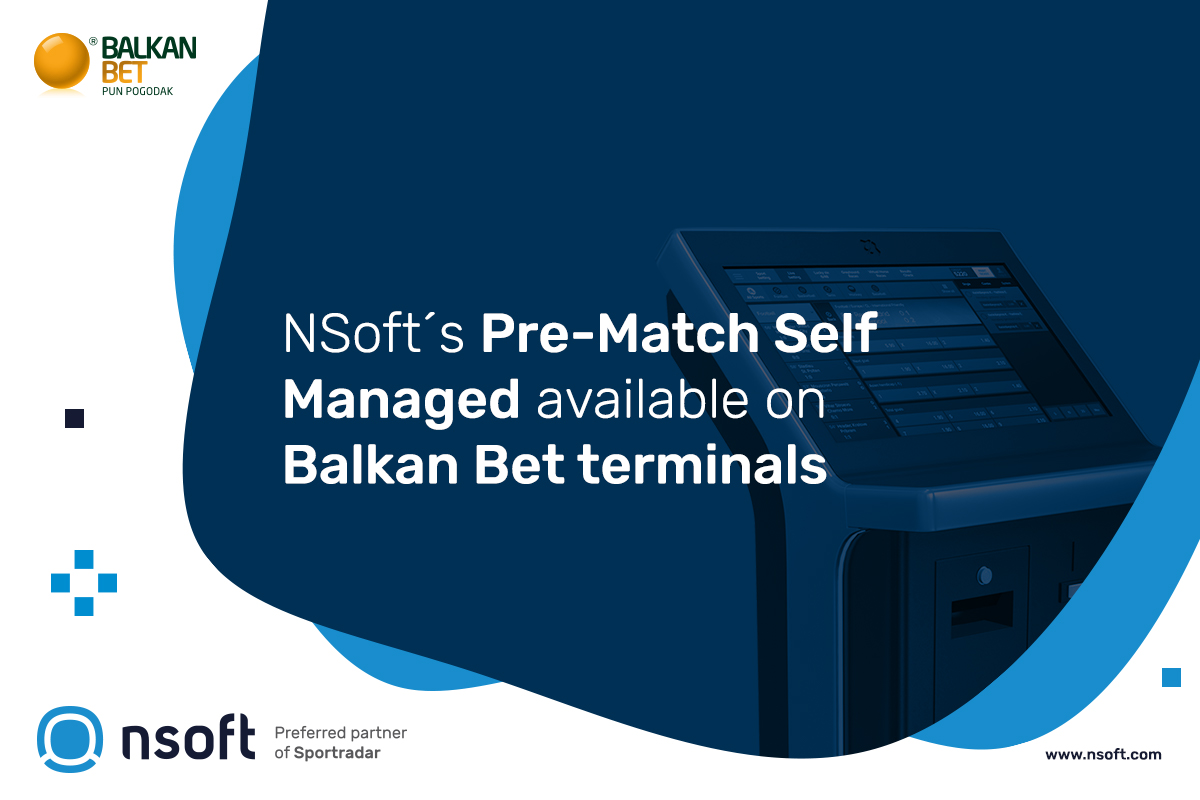 Reading Time:
1
minute
Sportsbook's Pre-Match Self Managed has found its way to the new channel, making it now available in retail, web, and terminals. NSoft ́s client Balkan Bet was the first to introduce it on its terminals as well.
Pre-Match Self Managed is a very convenient solution for the betting operators who want to customize their offer to the highest possible level. It enables them to flirt with the betting offer possibilities – when it comes to the event or offer type. It is a very convenient tool for those who want to meet players ́ expectations. Self Managed helps betting operators to create small, fine details within the Pre-Match sports betting operations respecting the players' habits at the same time.
NSoft's In-Play MTS for BHPlay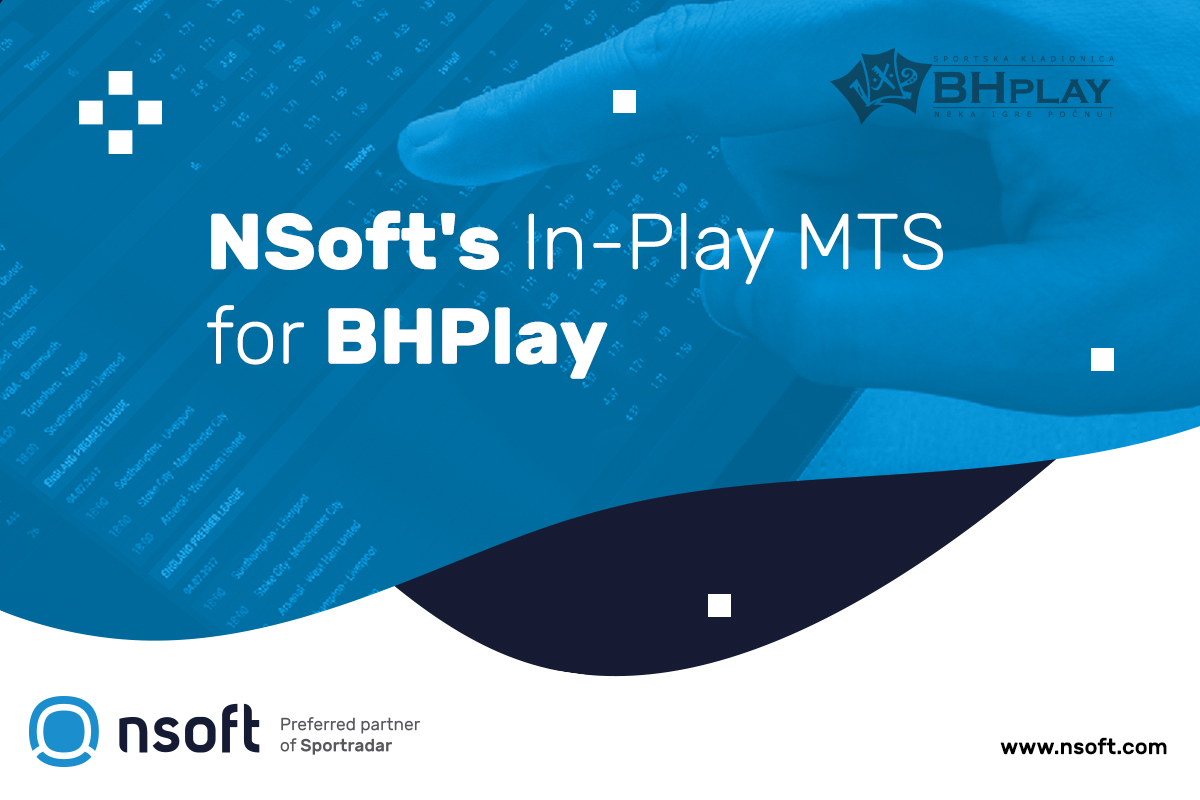 Reading Time:
1
minute
NSoft's In-Play MTS has been integrated into the BHPlay's web. This betting operator has already been using In-Play MTS in its retail network and the integration of live betting on web represents the continuation of the successful cooperation.
NSoft In-Play MTS is available omnichannel (retail, terminals, web and mobile). It is fully responsive and easy to integrate. The players are placing their bets in real-time, as the game develops. Tens of thousands of events are available in live betting. NSoft In-Play MTS turnkey solution within the sportsbook platform offers benefits in terms of minimizing risk, reduction of operational costs, multi-language support and support for different odds types.
In retail, betting operators tend to introduce live match streaming, enhancing the betting experience for the players and also enabling them to simply enjoy the match.
Find out more on NSoft ́s Sportsbook at ICE Africa, Sandton Convention Centre, South Africa, from October 2-3 2019 at stand no. 1301
CEEG Awards: NSoft shortlisted in two categories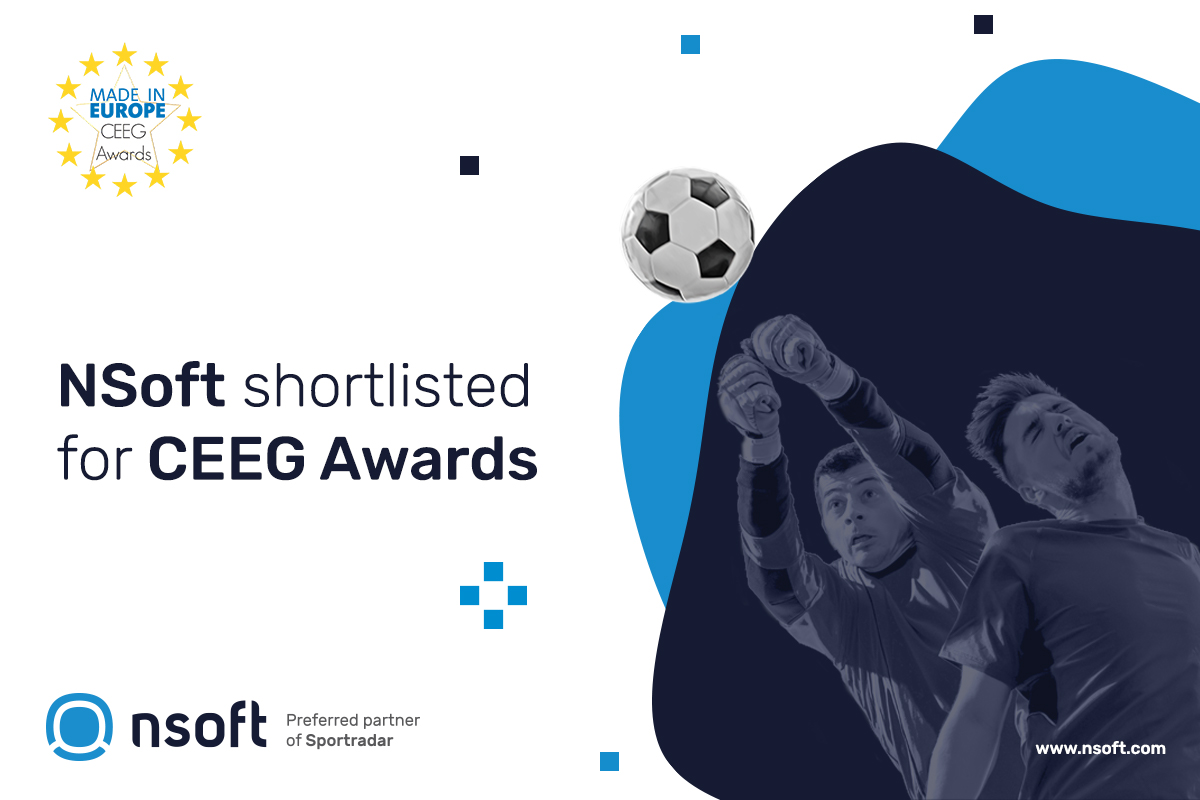 Reading Time:
1
minute
European Gaming Media and Events has announced this year's nominees for the CEEG Awards in 20 categories. NSoft is shortlisted in two B2B categories: Rising Star in the Virtual Sports/Fantasy Sports 2019 and Best Overall Virtual Sports/Fantasy Sports Provider 2019.
Public voting held during the course of August preceded the shortlist announcement. The awarding ceremony of the fourth edition of CEEG Awards will be held at Central and Eastern European Gaming Conference and Awards scheduled for September 24th, 2019 at The Ritz-Carlton Budapest.
"We are proud to be shortlisted in two categories, both related to the business segment in which we are investing a great deal of our time and resources – virtual sports. It is great to be recognized and praised for all the hard work and I would like to congratulate all companies being shortlisted for this award. We truly drive each others' excellence by providing the best possible service to our customers, " said Ivan Rozić, Senior VP of Sales and Marketing at NSoft.
The Central and Eastern European Gaming Conference and Awards (CEEGC & CEEG Awards) has been launched in 2016 with the aim of bringing together gambling industry professionals, executives, and government representatives. It acknowledges the excellence in the business niche and praises the year-around activities of the nominees.
Find out more about NSoft at sales@nsoft.com
Powerbet to introduce NSoft games on terminals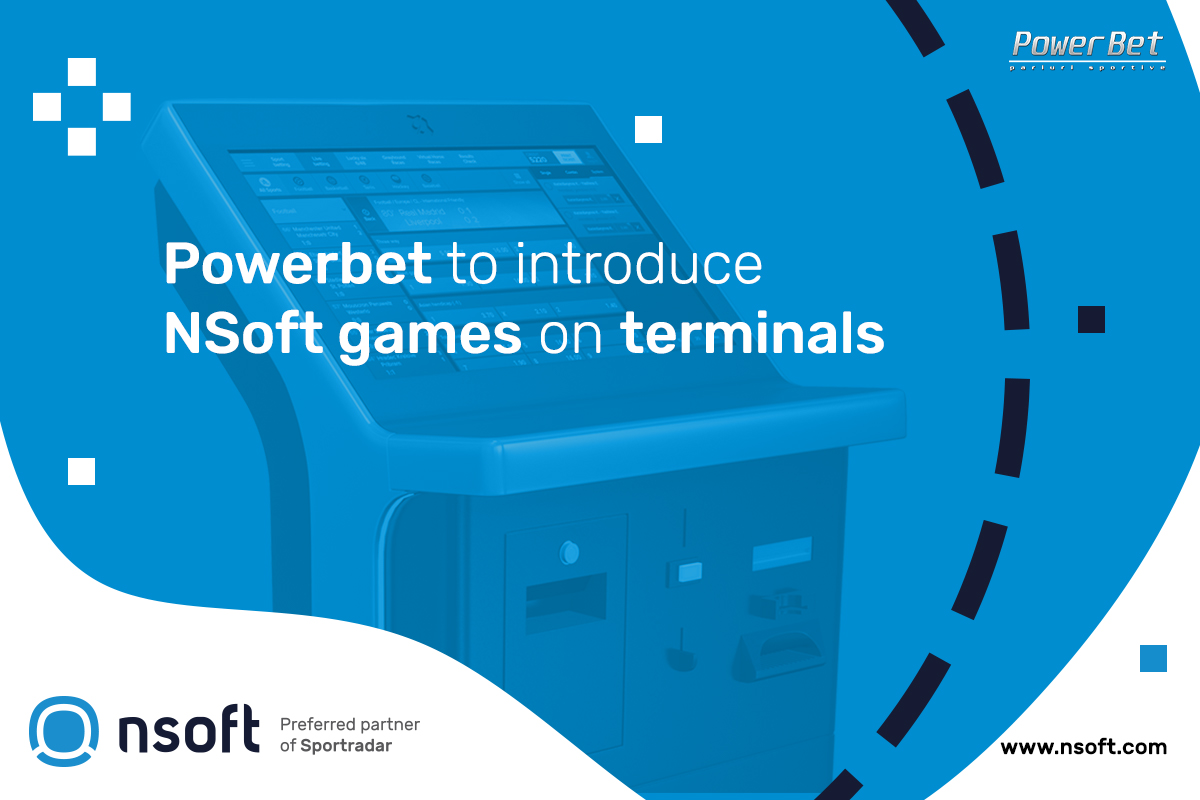 Reading Time:
1
minute
The existing client of NSoft, Powerbet from Romania, has introduced a new channel to its business. NSoft games are now available on terminals of this betting operator.
In addition to this, Powerbet has extended the cooperation with NSoft when it comes to games offer.
Initially, Romanian operator was using NSoft's In-Play MTS Sportsbook solution in retail network. Now, besides Live MTS, NSoft's Pre-Match Betting MTS, Greyhound Races and draw-based game Lucky Six are available to the players in retail and on terminals of Powerbet.
The cooperation between NSoft and Powerbet was established at the end of 2018 and this extension of the business is an important milestone for both companies and their future plans.
Romanian market is one of the most prominent markets on which NSofts is doing business. Top three NSoft products in Romania are Lucky Six, In-Play Betting MTS and Greyhound Races.
Find out more on NSoft ́s offer in Bucharest, Romania at Entertainment Arena Expo 2019, from September 3-5 2019 at stand no. 523 – Book a meeting.