Mike Tyson: Why I put my name with Parimatch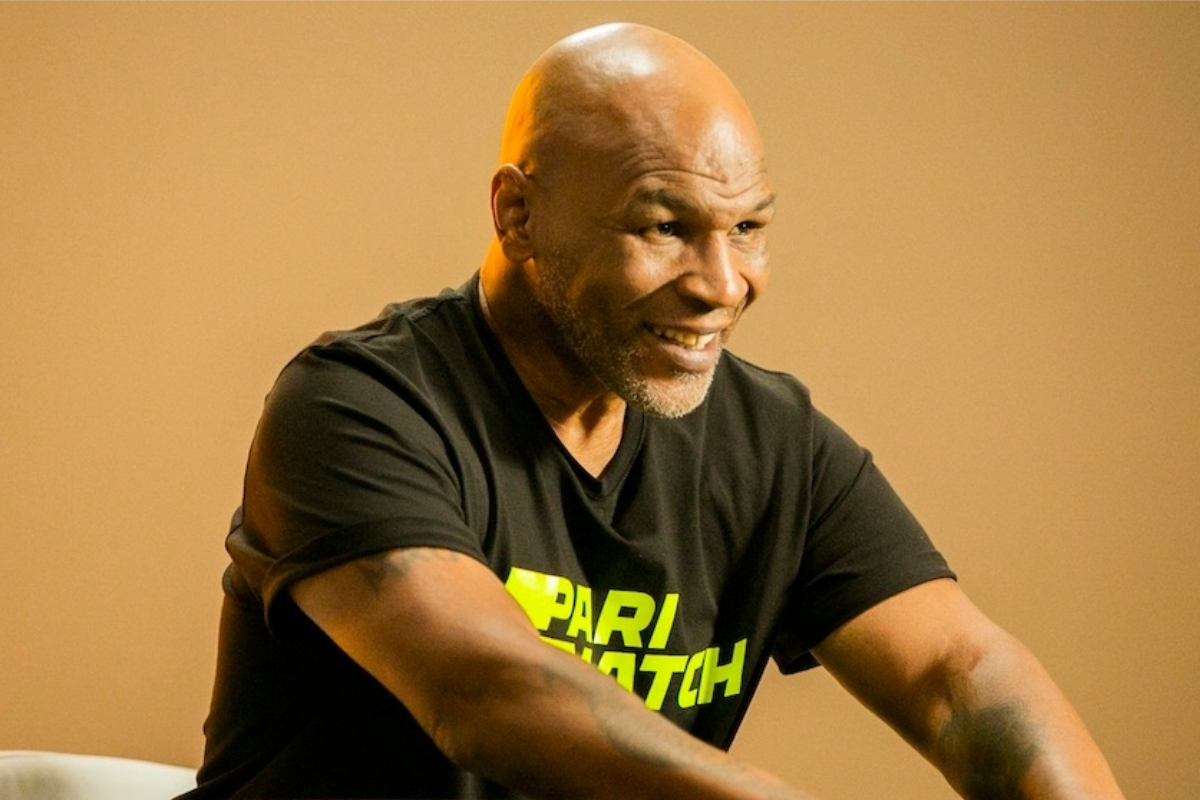 Reading Time:
3
minutes
At a press conference addressing his new ambassadorial role with sports betting operator Parimatch, undisputed heavyweight champion Mike Tyson explained why he and Parimatch represent a perfect partnership due to a mutual "dedication to being the best in the world".
Sports betting operator Parimatch has further strengthened its line-up of brand ambassadors with the addition of heavyweight boxing icon, Mike Tyson.
'The Baddest Man on the Planet's' new role was announced at a press conference last month, where he explained how the partnership with Parimatch represented a mutual commitment to be "number one".
"This is all about dedicating your life," stated Tyson to the crowd. "This is about Parimatch dedicating itself to be the best in the world, and that is why I put my name on the product as I am also dedicated to being the best in the world."
Even at 53 years old, Tyson still trains for an hour and a half twice every day. Despite arriving only the night before, he had already been to the gym twice before the press conference began.
"I'm programmed to do this," he added. "If I don't do this, I'll get fat, I'll get out of shape, I'll be sick, and I'll die."
This motivation to be the best was born in 1977, when Tyson was "locked up" in a reformed school at only 11 years old.
"We watched the movie about The Greatest and then when the film stopped, Muhammad Ali came in – and everybody went crazy," he recalled. "We were just a bunch of juvenile, poor, bad, destitute kids. And we were all crazy. And that day I told myself I wanna to be like him. I didn't know what I was talking about, I ain't ever seen him fight. I knew nothing about him. I just wanted to be like him. I wanted that respect how people responded when he came to the room and I wanted that."
42 years later, speaking at a Parimatch press conference where attendees were hanging on his every word, it is obvious that Tyson has earned this respect. Inducted into the International Boxing Hall of Fame in 2011 and the WWE Hall of Fame in 2013, he now joins Parimatch's star-studded ambassadorial team along with UFC icons, the former of which Tyson dubbed a "promotional genius" – but one he could still K.O in the ring.
"I'd beat him," remarked Tyson, with the confidence only a world champion could exude. "They still want me to fight him. People are paying [lots of] money to see him fight. That is marketing, millions and billions; he's a genius."
He explained that McGregor – with his unique personality and unbridled passion – represents the future of the UFC. Combat sports succeed when the focus is on individual achievements, preached Tyson, not on working together.
"MMA has to have many changes to stay prosperous in the upcoming years. They have to have individual athletes," he said. "In boxing you can't take that many boxers in a room without a problem."
Indeed, like McGregor, Tyson has always worn his heart on his sleeve. He's so dedicated to being the best, that every challenge becomes personal – and it's this mentality that drove Tyson to go 32-0 on the road to avenging his childhood hero.
"My most important fight was with Larry Holmes in 1988 because he has beaten Muhammad Ali. When I was a kid and I went to that fight I cried for a few years," he continued. "I promised Muhammad Ali that when I get older, I'm gonna avenge him. I trained real hard and prepared for fighting. Everything I did in my life since I woke up in the morning and until I went to bed in the evening was the process of getting ready for the fight. I wake up and do my exercises, I go downstairs, I run, come back, and do more exercises. I walk to school, go to the gym, get showered, return to the class. At lunch time I go to the gym. Then when school is over, I walk to the gym. When I do my sit ups, I'm watching the TV, watching fight films, working out while watching. Everything is in preparation for my fight."
With the eyes of the whole world on him, Tyson defeated Holmes in the fourth round, knocking out the 6"2 former heavyweight champion for the first time in Holmes' professional career. After 10 long years, Tyson had finally avenged Ali, completing one of the most inspirational tales of fighting spirit in the sporting world. His story, however, was far from over. Tyson would go on to fight 15 more times in the ring, becoming one of the few people to regain a heavyweight championship after having lost it. Despite hanging up his gloves for good in 2005, Tyson now focuses on his family, his businesses, and partnerships with brands that can live up to his unwavering fighting spirit.
"This whole experience [with Parimatch] is gonna be out of this world and I'm just looking forward to it," Tyson concluded. "I'm so grateful for being a part of it. This is what I am anticipated to be; the best. That's why I'm here, and I'm looking forward to a great experience of being involved with the best."
Golden Rock to shake up the industry with Volatile Slot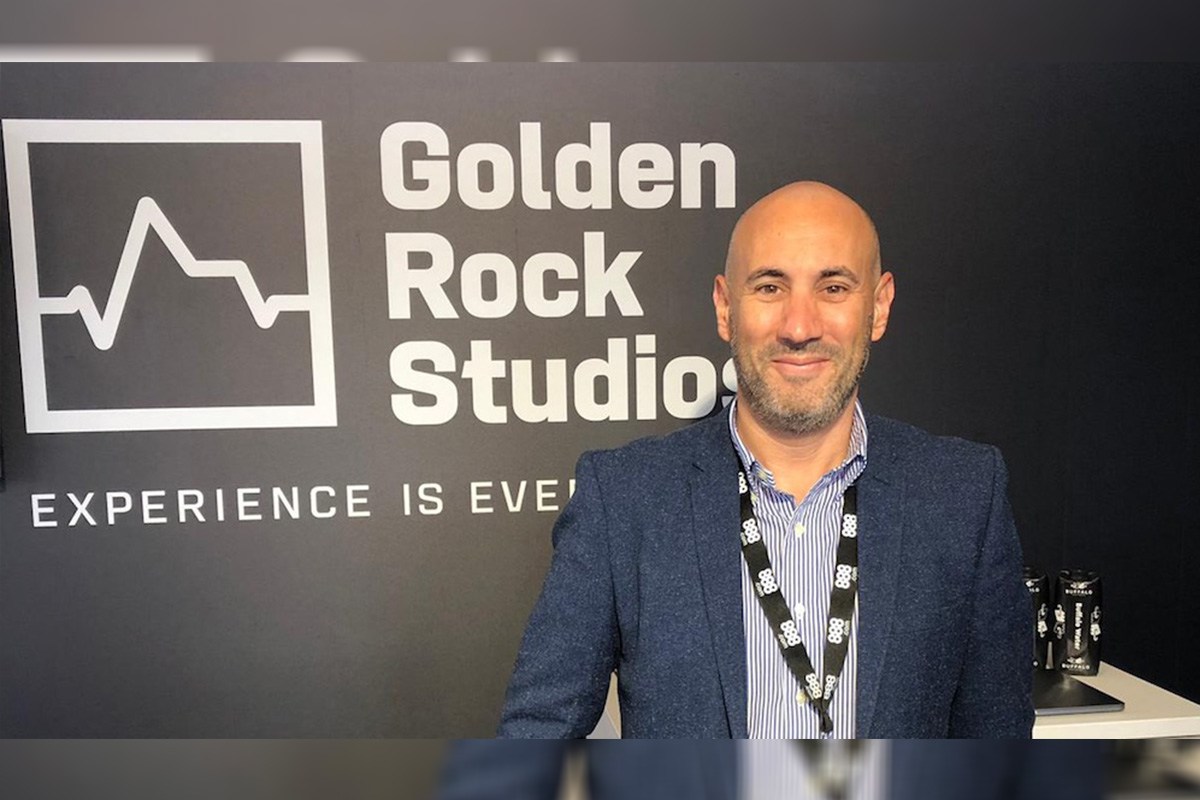 Reading Time:
3
minutes
As one of the industry's foremost experts on game content and operational excellence following his directorship at both William Hill and Superbet, James Curwen, CEO & Founder at Golden Rock Studios, is feeling confident as the brand launches its latest slot game, Volatile Slot. At a time when playing safe bets is the strategy du jour, Golden Rock is instead focusing on big wins, customer and operator desires and how unpredictability is the "secret sauce" behind the company's ongoing success…
Previously you worked for some big industry names, how has the journey with Golden Rock differed to your past high profile roles?
It is the first time in 30 years working as a supplier or for myself, so it has been a bit of a change. Previously I was managing large teams in multiple locations on a multitude of aspects raging from operations, VIP through to marketing. I now manage smaller teams and being so close to the product it's been very exciting to see the progress we have made in our first year.
How has the freedom of driving your own studio offered new perspectives on the industry and is there a feeling you can help drive the future of gaming more significantly than in your previous roles?
I am focusing 100% of my attention on the games we are delivering, the previous operational experience we have is invaluable and we believe it's our strongest competitor advantage as we have a deep understanding of both the customer and operator needs.
We are launching new games throughout Autumn and the first game is called 'Volatile Slot', due in September. It is volatile by name and volatile by nature. With up to 25,600 times your stake available as your biggest win and our unique 'multiplier wild scatters' big wins are always only a spin away.
Yourself and your founding partner, Will Mathieson, are adept at delivering blockbuster slots which change the course of the industry, how does the new title fit alongside both your past achievements in game design?
We are always innovating and looking at customer trends, we believe gamblers are more mature now and expect more from their gaming session. Our aim is to deliver those experiences and we believe 'Volatile Slot' has our secret sauce.
How much impetus is put into R&D of new games like this at Golden Rock and why is that important to you?
While many studios are just churning out re-skin maths with new graphics, we are totally dedicated to innovation, be that in our game concepts, our maths, our UX/UI to our features, we have spent endless hours ensuring everything is right before a game is launched. This is evident even into the way we have designed our games roadmap, which is in a unique Periodic Table format, to demonstrate that each game we release will be unique in its own right.
Golden Rock's founders are renowned for producing cutting edge games, playability and appeal, how does an organisation like yours instil a culture of innovation: what practical steps does it need to implement?
Well, at our heart we are gamblers and we build games for people like ourselves, we want to play games that have us on the edge of our seat and have a sense of excitement and anticipation. We hire people who are as passionate as we are about the games we want to build.
With more than 20 years of land-based casino experience, where do you see the big wins taking place in online table games going into 2020?
I believe that there really has been a lack of innovation in terms of RNG table games compared to online slots. We have spent a huge amount of time exploring this area and strongly believe that we have bridged the gap with our new up and coming games Roulette X2 and Back Blackjack which both incorporate bigger wins with better odds and will both be out this year.
August saw your former employer William Hill post significant loss due to regulatory changes, where do you stand on how to achieve a balance between social responsibility and enabling business to operate in a competitive environment?
This is a difficult question as I believe that 99% of gamblers just enjoy the thrill of the ride and gambling is entertainment. Unfortunately, gambling does negatively affect some people and it is up to the operators to identify and help those customers. Not everyone that likes a drink is an alcoholic, not everyone who eats chocolate is overweight and not everyone who likes a bet is a problem gambler however I believe that the media paint it that way and the regulators are having their hand forced.
BETEGY confirmed as TECHNOLOGICAL SPONSOR at CEEGC Budapest 2019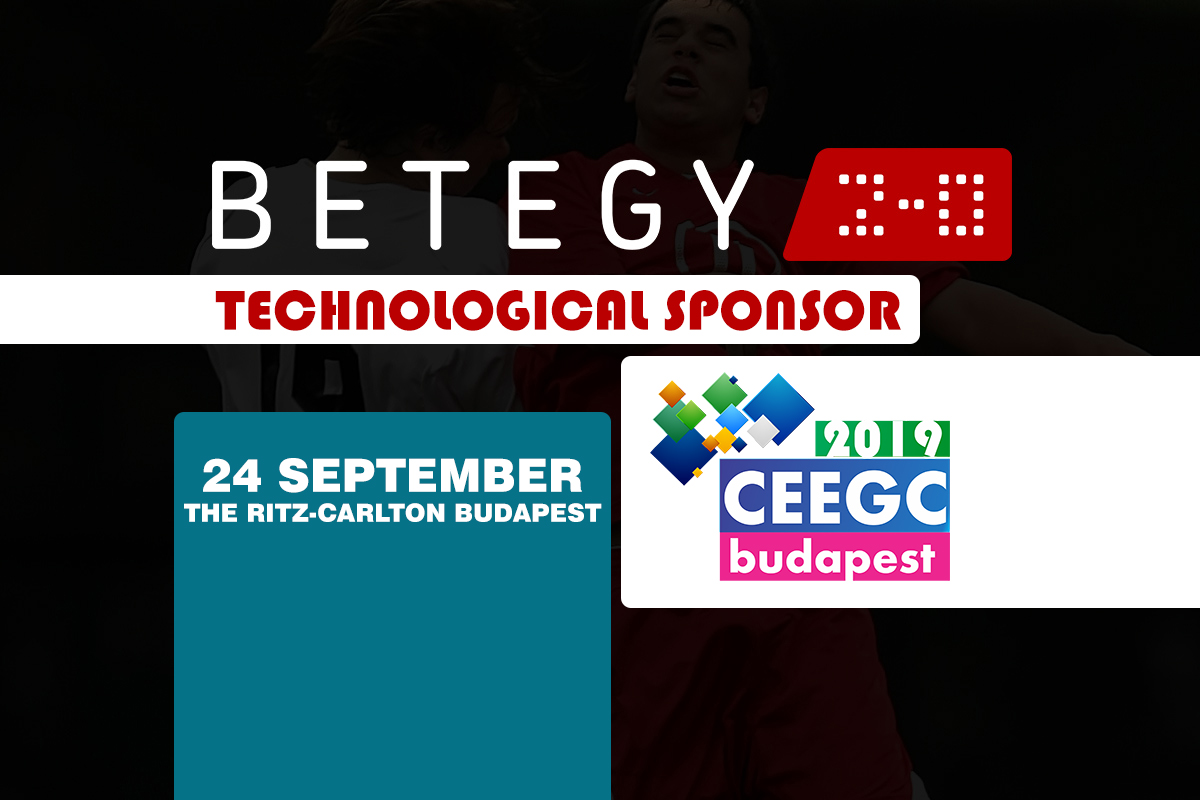 Reading Time:
1
minute
Leading European sports data analytics company to sponsor the 4th edition of the CEE Gaming Conference.
The 2019 edition of CEEGC Budapest will take place on the 24th of September and will bring together some of the most influential companies of the gambling industry from all verticals and spheres.
As announced earlier, the conference will focus on Regulated Central and Eastern European jurisdictions, The Balkans, Emerging CEE jurisdictions, D-A-CH region, and a special IMGL MasterClass about the gambling industry in North America. Besides the compliance panel discussions, key industry figures will share their insights about compliance versus innovation, blockchain, fintech, eSports, artificial intelligence, loot boxes, and many more trending topics.
We are honored to announce that in the support of the conference is growing at an unprecedented pace and among these supporters, you will find BETEGY as TECHNOLOGICAL SPONSOR of the event.
If you would like to meet up with the BETEGY team, make sure to set a meeting with Alex Kornilov (CEO & Founder at BETEGY) who will also give a keynote presentation during the conference.
Make sure that you are among the delegates of CEEGC Budapest this year for a new and engaging format that is going to increase the engagement and interaction of the attending delegates.
Register here or View the Agenda!
Browse the official event website for more details: www.ceegc.eu
About BETEGY
BETEGY is the sports data analytics company which works on the intersection of sports, technology, and gaming. It provides various B2C and B2B products. BETEGY licenses the data and visualization systems to global sports betting and media companies like ESPN (USA), Turkcell (Turkey), Ringier Axel Springer (Eastern Europe), Wozhongla.com (China), Yahoo Sports (UK), Bwin (Russia) and others.
Short demo video:
Betegy – How It Works
from
Betegy
on
Vimeo
.
Playtech BGT Sports predicts record-breaking football season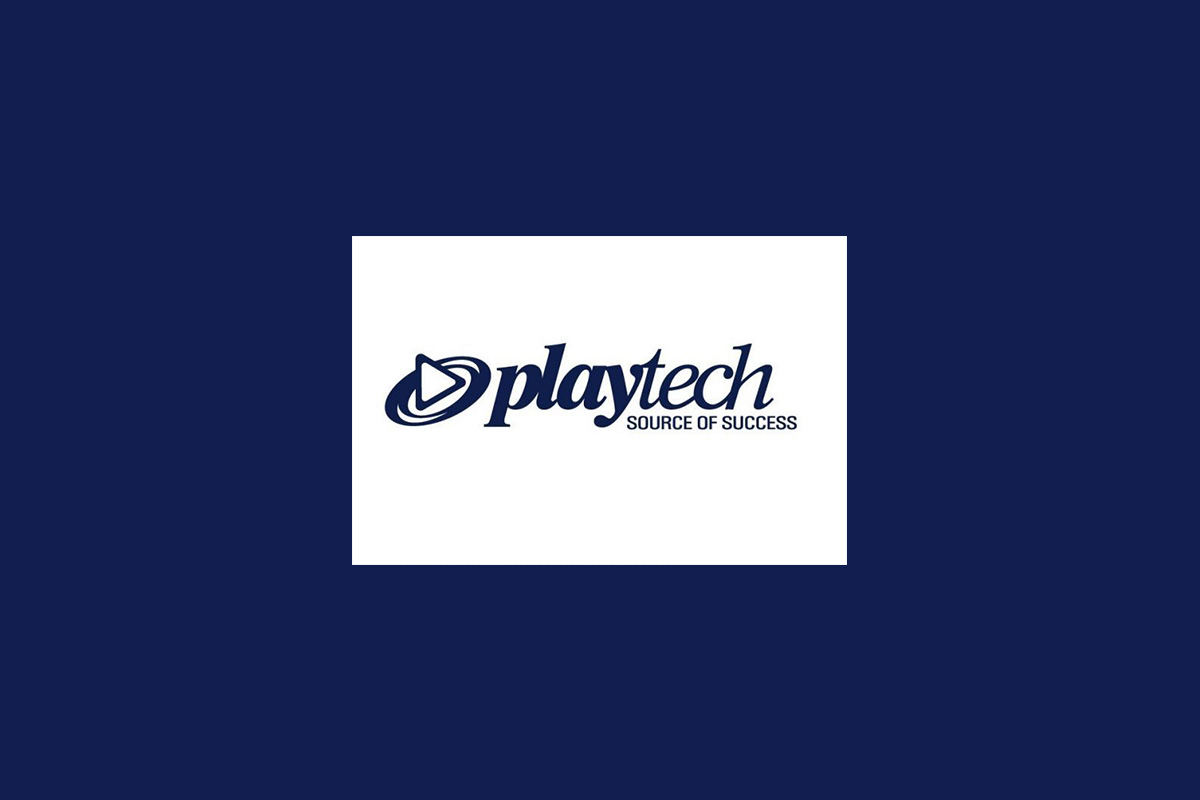 Reading Time:
1
minute
Playtech BGT Sports (PBS) is expecting its retail football turnover to break records on bets taken this season on the back of the increased use of self-service betting terminals (SSBTs).
Following the opening weekend of English Premier League fixtures, the leading provider of omni‐channel sports betting solutions believes the growth will be stimulated by an increasing range of markets, convenience and ease-of-use.
Much of that will be driven by the growing popularity of terminals that now come with a number of tools including its MatchAcca functionality, which gives shop customers the option to back related contingencies by combining several selections into a single bet.
It also includes the new quick-fire application, which brings exciting in-play betting opportunities previously unavailable for the shop customer, as well as the PBS Betrecommender content engine that harnesses artificial intelligence to suggest relevant selections by analysing millions of previous popular calculations and comparisons.
Lee Drabwell, Senior Commercial Director for Playtech BGT Sports, said the latest tools allows operators to benefit from a range of market leading engaging content and customer-friendly tools that can't be delivered over the counter.
He added: "We're very excited about the football season ahead and the opportunities it presents to operators and expect it to be a very successful one."
"SSBTs are drawing in a far broader customer base to betting shops than ever before – especially for those frustrated by the online experience and looking for a new way to bet."
"Our SSBTs bridge this gap, not only by providing shop customers with the digitised betting process they are accustomed to, but also by offering a betting experience that is unmatched anywhere else – ensuring increased revenues for our operators."