Mike Tyson: Why I put my name with Parimatch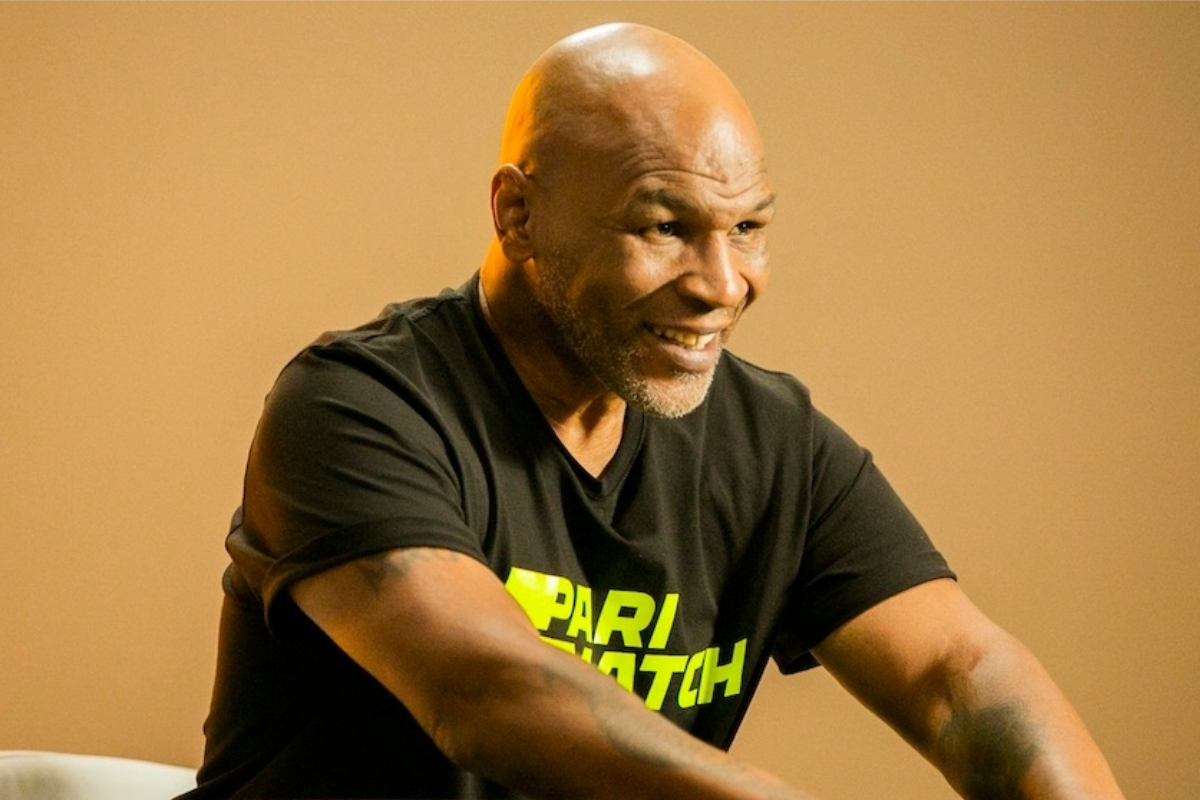 Reading Time:
3
minutes
At a press conference addressing his new ambassadorial role with sports betting operator Parimatch, undisputed heavyweight champion Mike Tyson explained why he and Parimatch represent a perfect partnership due to a mutual "dedication to being the best in the world".
Sports betting operator Parimatch has further strengthened its line-up of brand ambassadors with the addition of heavyweight boxing icon, Mike Tyson.
'The Baddest Man on the Planet's' new role was announced at a press conference last month, where he explained how the partnership with Parimatch represented a mutual commitment to be "number one".
"This is all about dedicating your life," stated Tyson to the crowd. "This is about Parimatch dedicating itself to be the best in the world, and that is why I put my name on the product as I am also dedicated to being the best in the world."
Even at 53 years old, Tyson still trains for an hour and a half twice every day. Despite arriving only the night before, he had already been to the gym twice before the press conference began.
"I'm programmed to do this," he added. "If I don't do this, I'll get fat, I'll get out of shape, I'll be sick, and I'll die."
This motivation to be the best was born in 1977, when Tyson was "locked up" in a reformed school at only 11 years old.
"We watched the movie about The Greatest and then when the film stopped, Muhammad Ali came in – and everybody went crazy," he recalled. "We were just a bunch of juvenile, poor, bad, destitute kids. And we were all crazy. And that day I told myself I wanna to be like him. I didn't know what I was talking about, I ain't ever seen him fight. I knew nothing about him. I just wanted to be like him. I wanted that respect how people responded when he came to the room and I wanted that."
42 years later, speaking at a Parimatch press conference where attendees were hanging on his every word, it is obvious that Tyson has earned this respect. Inducted into the International Boxing Hall of Fame in 2011 and the WWE Hall of Fame in 2013, he now joins Parimatch's star-studded ambassadorial team along with UFC icons, the former of which Tyson dubbed a "promotional genius" – but one he could still K.O in the ring.
"I'd beat him," remarked Tyson, with the confidence only a world champion could exude. "They still want me to fight him. People are paying [lots of] money to see him fight. That is marketing, millions and billions; he's a genius."
He explained that McGregor – with his unique personality and unbridled passion – represents the future of the UFC. Combat sports succeed when the focus is on individual achievements, preached Tyson, not on working together.
"MMA has to have many changes to stay prosperous in the upcoming years. They have to have individual athletes," he said. "In boxing you can't take that many boxers in a room without a problem."
Indeed, like McGregor, Tyson has always worn his heart on his sleeve. He's so dedicated to being the best, that every challenge becomes personal – and it's this mentality that drove Tyson to go 32-0 on the road to avenging his childhood hero.
"My most important fight was with Larry Holmes in 1988 because he has beaten Muhammad Ali. When I was a kid and I went to that fight I cried for a few years," he continued. "I promised Muhammad Ali that when I get older, I'm gonna avenge him. I trained real hard and prepared for fighting. Everything I did in my life since I woke up in the morning and until I went to bed in the evening was the process of getting ready for the fight. I wake up and do my exercises, I go downstairs, I run, come back, and do more exercises. I walk to school, go to the gym, get showered, return to the class. At lunch time I go to the gym. Then when school is over, I walk to the gym. When I do my sit ups, I'm watching the TV, watching fight films, working out while watching. Everything is in preparation for my fight."
With the eyes of the whole world on him, Tyson defeated Holmes in the fourth round, knocking out the 6"2 former heavyweight champion for the first time in Holmes' professional career. After 10 long years, Tyson had finally avenged Ali, completing one of the most inspirational tales of fighting spirit in the sporting world. His story, however, was far from over. Tyson would go on to fight 15 more times in the ring, becoming one of the few people to regain a heavyweight championship after having lost it. Despite hanging up his gloves for good in 2005, Tyson now focuses on his family, his businesses, and partnerships with brands that can live up to his unwavering fighting spirit.
"This whole experience [with Parimatch] is gonna be out of this world and I'm just looking forward to it," Tyson concluded. "I'm so grateful for being a part of it. This is what I am anticipated to be; the best. That's why I'm here, and I'm looking forward to a great experience of being involved with the best."
Esports Entertainment Group Announces Closing of $1 Million Private Placement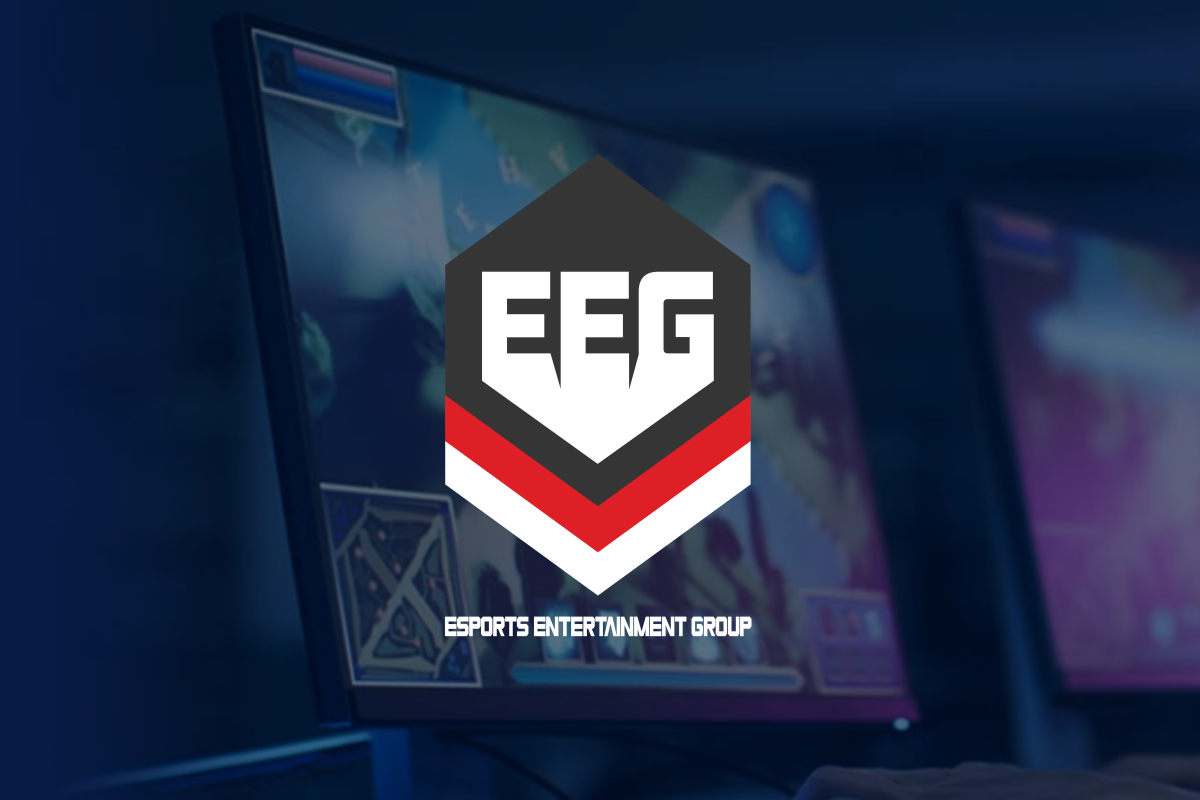 Reading Time:
2
minutes
Esports Entertainment Group, Inc. a licensed online gambling company with a focus on esports wagering and 18+ gaming, is pleased to announce the closing, on December 6, 2019, of the final tranche of its private placement offering (the "Offering") whereby the Company entered into securities purchase agreements (the "Purchase Agreements") with four (4) accredited investors (the "Investors"). Pursuant to the Purchase Agreements, in the final tranche, the Company issued the Investors convertible promissory notes (the "Notes") in the aggregate principal amount of $550,000 (including a 10% original issue discount) and Warrants to purchase an aggregate of 916,667 shares of the Company's common stock, par value $0.001 per share (the "Warrants").
The Notes accrue interest at a rate of 5% per annum and are initially convertible into shares of the Company's common stock at a conversion price of $0.60 per share, subject to adjustment. The Notes contain customary events of default and mature one year from the date of issuance.
Pursuant to the Purchase Agreements, each Investor was entitled to 100% Warrant coverage, such that such Investor received the same number of Warrants to purchase shares of the Company's common stock as is the number of shares of common stock initially issuable upon conversion of its Note as of the date of issuance. The Warrants are exercisable for a period of three (3) years from the date of issuance at a price of $0.75 per share, subject to adjustment.
Grant Johnson, CEO of Esports Entertainment Group, stated: "This is another major milestone for our Company. This financing will allow us to complete initiatives that have been announced over the past several months, as we look towards building our business and our brand in order to return shareholder value."
Joseph Gunnar & Co., LLC acted as Placement Agent in connection with the Offering.
This press release does not constitute an offer to sell or the solicitation of an offer to buy the securities, nor will there be any sale of the securities in any jurisdiction in which such offer, solicitation or sale would be unlawful prior to the registration or qualification under the securities laws of such jurisdiction.
ABOUT ESPORTS ENTERTAINMENT GROUP:
Esports Entertainment Group, Inc. is a licensed online gambling company with a focus on esports wagering and 18+ gaming. Esports Entertainment offers bet exchange style wagering on esports events in a licensed, regulated and secure platform to the global esports audience at vie.gg. In addition, Esports Entertainment intends to offer users from around the world the ability to participate in multi-player mobile and PC video game tournaments for cash prizes. Esports Entertainment is led by a team of industry professionals and technical experts from the online gambling and the video game industries, and esports. The Company holds a license to conduct online gambling and 18+ gaming on a global basis in Curacao, Kingdom of the Netherlands. The Company maintains offices in Malta and Warsaw, Poland. Esports Entertainment common stock is listed on the OTCQB under the symbol GMBL. For more information visit www.esportsentertainmentgroup.com
IMG Arena Secures Five-year SPFL Streaming Partnership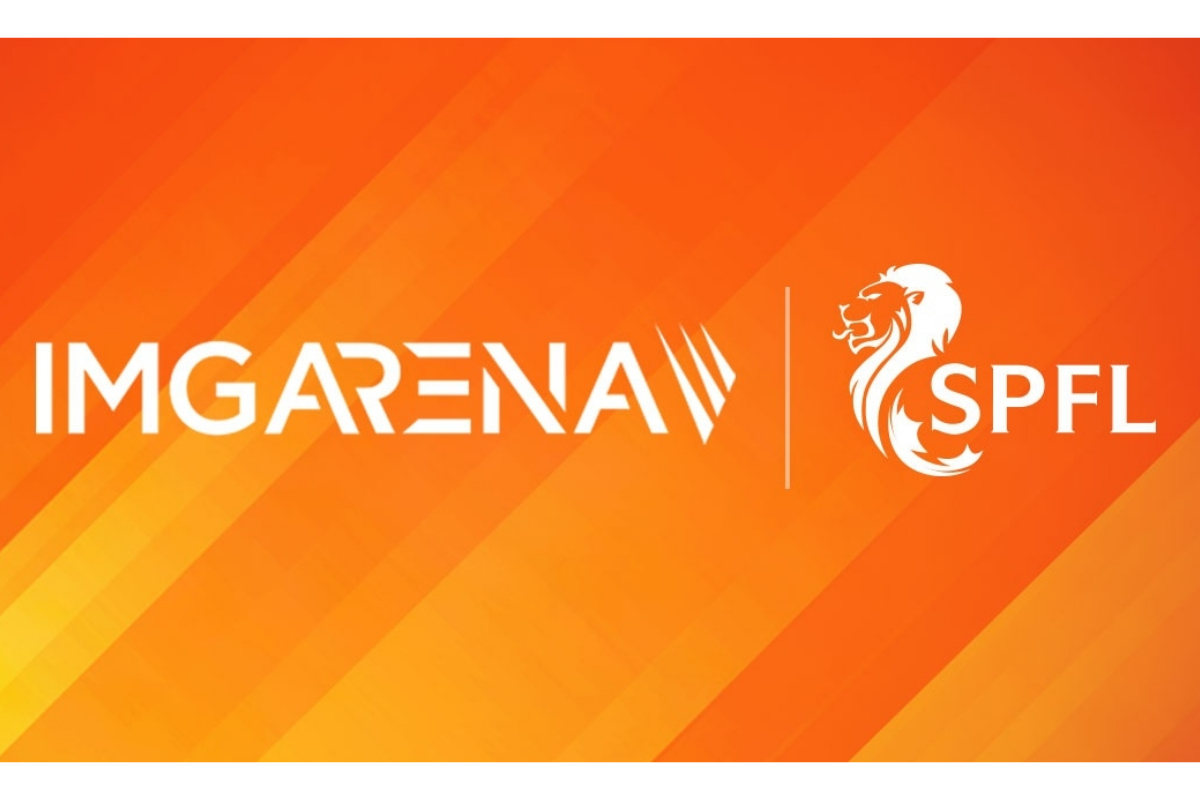 Reading Time:
2
minutes
IMG ARENA, a leading sports betting service and content hub, has signed a long-term rights agreement with the Scottish Professional Football League (SPFL).
The five-year agreement, commencing at the start of the 2020/21 season, will see IMG ARENA provide SPFL content to the international betting market as well as introducing an innovative automatic production set-up for certain matches.
The deal will incorporate the Ladbrokes Premiership – featuring the 'Old Firm' Glasgow derby between Celtic and Rangers, which regularly attracts global TV audiences in the millions – the Championship, League One and League Two, as well as the Betfred Cup and Tunnock's Caramel Wafer Cup.
To support the SPFL partnership, IMG ARENA has entered into an agreement with AI-automated sports production company Pixellot, to deliver an increased breadth of coverage. The partnership will ensure an enhanced experience and allow for more extensive fan engagement.
The first partnership of its kind for IMG ARENA, the deal will see Pixellot's patented technology installed at  SPFL Championship grounds. The automated technology uses advanced production algorithms and a network of cameras tracking play, to generate match footage that can be used online as well as across mobile devices. The footage will be made available to an international audience, restricted to countries outside the UK and Ireland.
Neil Doncaster, SPFL Chief Executive, said: "Deepening our mutually successful partnership with IMG ARENA creates a range of increased commercial benefits, allowing us to reinvest significant revenues across the SPFL. It will also help to increase the international visibility and popularity of our competitions through innovative, best-in-class production."
Freddie Longe, Managing Director at IMG ARENA, said: "We are proud to renew our longstanding partnership with the SPFL. The extension of our relationship will see our remit grow further over a lengthy period and secures a key product in our portfolio. Signing this deal is a strong endorsement of our streaming product.
"The Ladbrokes Premiership is an exciting competition that attracts sport fans from across the world. Our full SPFL offering means that we will be able to present an unprecedented level of Scottish football action to our international audience.
"Adding our innovative AI-automated solutions to IMG ARENA's world-leading production expertise creates a new template for sport streaming. This new venture will lead to audience growth for the SPFL's competitions and will help take its content offering to the next level."
Headquartered in London, IMG Arena works with more than 350 leading sportsbook operators worldwide, providing always-on services including 24/7 live streaming and on-demand virtual sports products designed to evolve and inspire engagement by placing fans at the heart of the action. Its ground-breaking data collection system ensures that the fastest and most accurate sources of data are delivered live from the action to the end user in less than a second.
IMG Arena processes official data for more than 45,000 sporting events per year. In 2018, more than 70 million hours of IMG ARENA content was watched by 42 million unique viewers around the globe.
Louisiana Gaming Board And Attorney General's Gaming Divison Endorse ICE North America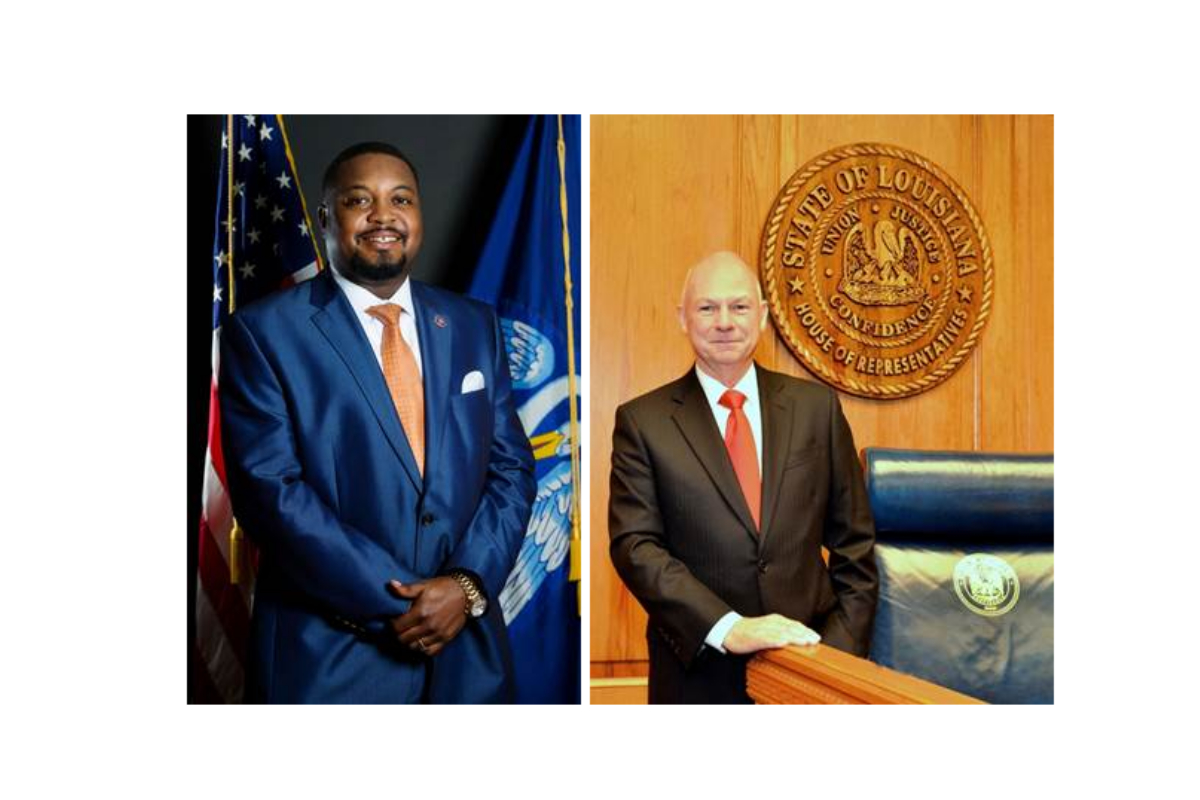 Reading Time:
2
minutes
The Louisiana Gaming Board and the Gaming Division of the Louisiana Office of the Attorney General have given their seal of approval to ICE North America after it was announced the show will be hosted in New Orleans between May 13-14 next year.
The ICE brand took its show to Boston this year and has now transferred to the Big Easy next Spring just as the state expects to re-take center stage in the debate on the legalization of sports betting.
With a new bill expected to go before law-makers in the spring, Christopher B. Hebert, Director of the Gaming Division of the State of Louisiana Attorney General's Office, is set to be a key player and believes the gathering of the industry's key operators, suppliers and interested parties is well-timed.
He said: "Conferences like ICE North America are crucial to the operation and regulation of the gaming industry in the States. They facilitate communication among regulators, the legal community, and operators by educating those stakeholders on the issues and trends of the regulated markets and solutions to illegal markets.
"With advancements in technology and the expansion of gaming modalities, we believe that education on responsible gaming, BSA/AML, and similar topics is now vital. Having attended ICE North America in Boston last year, we are thrilled to have it coming to New Orleans."
Chairman Ronnie Jones of the Louisiana Gaming Board was also glowing in his praise of New Orleans and encouraged those who've yet to sample the city's unique charms not to miss out in May.
He said: "New Orleans is consistently ranked in the top five convention and conference destinations because the city wraps its arms around visitors and makes them feel they are in a special place.
"It has a very special culture, and we are happy to show others what makes us different. Indeed, it is a destination that visitors won't find anywhere else in North America.
"For those who have never been to the city, I would urge that you take your time, slow down, pace your enjoyments of hospitality and you will come to love this city that many of us call home. In return, she will love you right back."
Welcoming the endorsement of both organizations, Event Director Rory Credland said ICE North America is attracting interest from exhibitors and attendees interested in innovation and the future of betting and gaming, as well as hospitality tech, and was shaping up to be a must-attend event.
He added: "We're very excited about the show, which is attracting attention from a really wide spectrum of industry stakeholders. I'm very confident that there will be something for everyone with a stake in U.S. betting and gaming and am delighted Ronnie and his colleagues have come on board."
ICE North America's 150-plus-speaker conference program will be available for free in 2020, a move that has been made to eliminate barriers of entry to the industry's decision makers.