Sportingtech expands in African market with BetOn in Uganda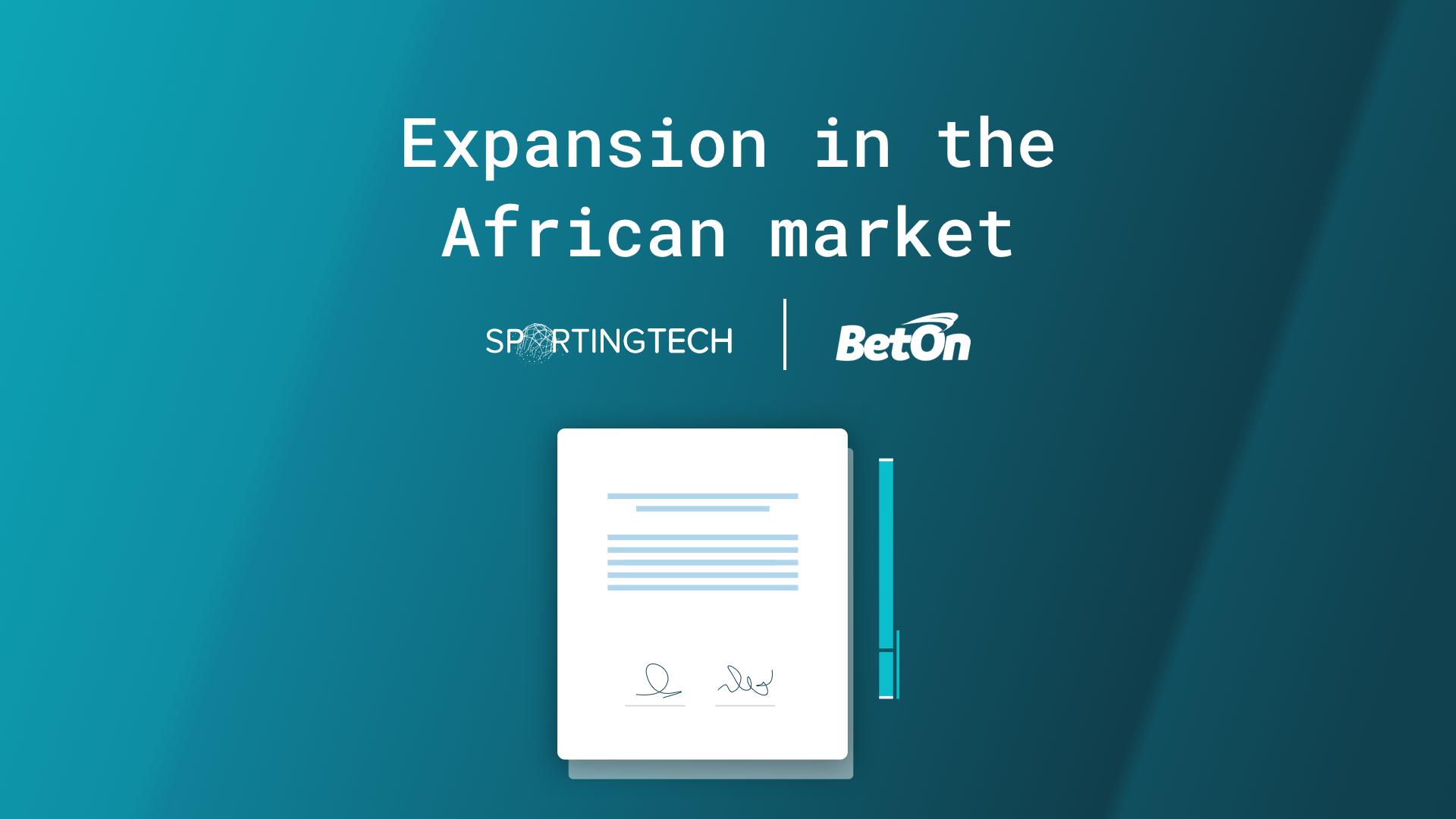 Reading Time:
2
minutes
Sportingtech, igaming platform provider increases its African market share closing the deal with MENA Sports Consulting (U) Limited, trading as BetOn in Uganda. The full scope of the sports betting and gambling products and services are available through all delivery channels – online, mobile and retail.
The full scope of sports betting and gambling products
Pulse Platform is a multi-management platform that combines sports, technology, casino games and betting into a single solution.
After upgrading to Sportingtech's state-of-the-art igaming offering, BetOn now has all the benefits of the platform, utilizing online, mobile and retail channel to run its country-wide betting operations.
It uses all the latest features and updates from risk analysis tools, content and sportsbook management, powerful CRM and CMS for online business, to the Cashier Application.
Cashier Application was specially developed for retail business. It is a completely web-based application – no installation required, simple to use and optimized to work with any hardware configuration.
Increasing African market share is paramount
"We are extremely happy to widen our impact in the African igaming market. Entering the Ugandan market with BetOn is a vital milestone.
 We aim to support promising projects like BetOn in achieving their goals in setting the standard for online, mobile and retail betting excellence in Uganda.
 This is a great opportunity for both Sportingtech and BetOn to use and showcase the full power of our Pulse Platform", expressed Vito Sesar, Business Development Manager at Sportingtech.
Meet Sportingtech to discuss business opportunities
In case you want to meet Sportingtech's team and find out more about its sports betting offering or other products, you can do so by sending an email to marketing@sportingtech.com or sales@sportingtech.com, and arranging a meeting, whether it's a Skype call or a meeting in person at one of the upcoming igaming events.
To learn more about Sportingtech, please visit this link: http://bit.ly/2TrVlrU.
About Sportingtech
Sportingtech is igaming platform provider bringing you advanced technology product package for running online and land-based betting and gambling operations for any market. With offices in Malta, Portugal and Curacao, the company strives to develop ground-breaking solutions for the operators, targeting some of the most demanding jurisdictions.
Knowing how sports betting and games of chance have progressed in the last decade as well as market demands regarding the software, information technology systems, legislation requirements, we at Sportingtech make it easier for you to overcome all these challenges.
About BetOn
BetOn draws upon the best practices in both Europe and Africa operating a full online and offline sports betting and lotteries product portfolio. The company is setting the standard for online, mobile and retail excellence in Uganda covering all the major sporting events across Europe and the world.
African superstar Diamond Platnumz is a new brand ambassador for Parimatch Africa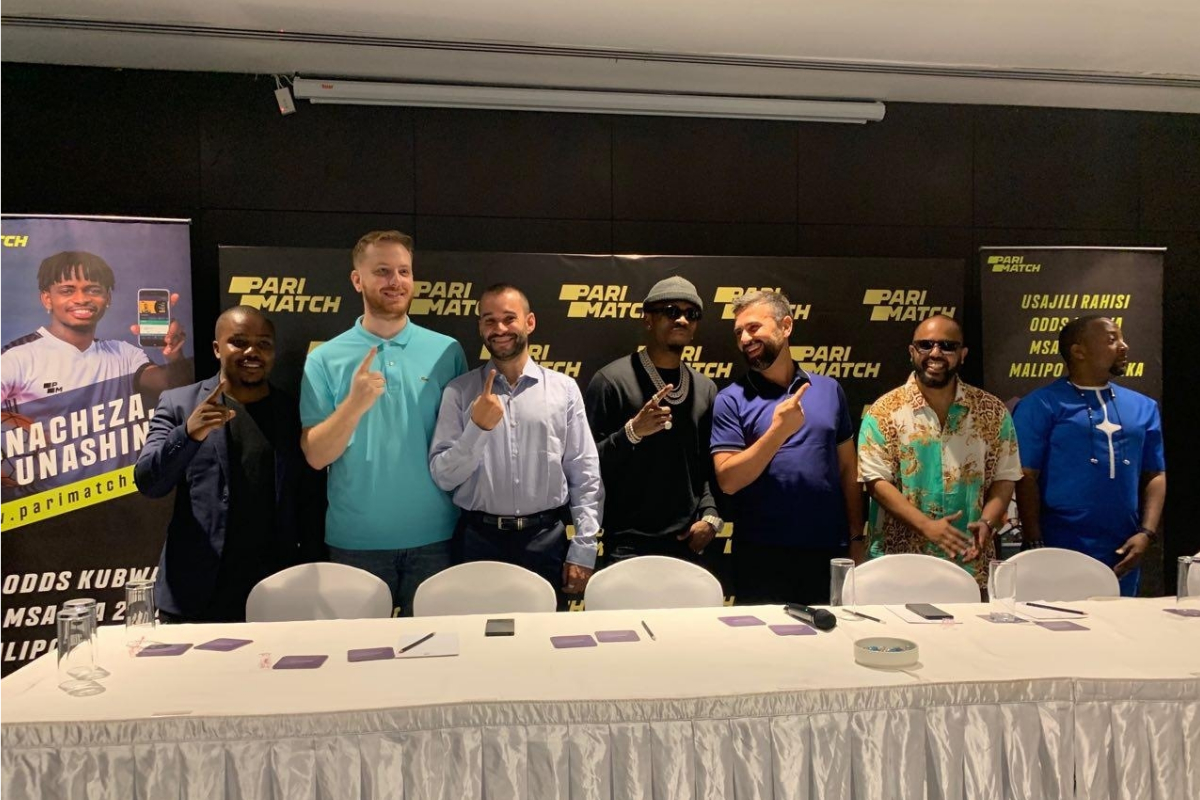 Reading Time:
2
minutes
Diamond Platnumz and Parimatch Africa will work together to promote the betting brand in Tanzania, where the company focuses and helps the audience to understand the industry in the right and entertaining way. The singer has agreed to appear in a multi-channel marketing campaign, promoting Parimatch's brand in a fun, interactive, and responsible manner.
As a part of the campaign, Diamond Platnumz will appear in TV, radio and banner ads, supported by digital, PR and social media as well as specialized content around major sports events.
Lasha Gogiberidze, Parimatch Africa CEO says: "We at Parimatch Africa strongly believe that sports betting should be perceived first and foremost as entertainment. It is a fun and challenging activity. Therefore, we have selected the most popular African artist, Diamond Platnumz, to broadcast this message throughout the continent, starting with Tanzania where Parimatch Africa has made our first steps to building to building brand's profile in the continent. We are excited about the partnership and opportunities ahead here.
To celebrate Diamond Platnumz joining our team as the brand ambassador, Parimatch Africa is launching a new promotion entitled 'Burudani Isiyomiza' ('True Entertainment'). A wide range of promotions, including free bets, cashback bonuses and specials on all the biggest games will be offered to the Tanzanian players in the upcoming months.
Dmitry Belianin, Parimatch Africa Chief Marketing Officer: "We are delighted to have Diamond Platnumz on board as a brand ambassador. He is an iconic figure in Tanzania and has proven himself as an excellent entertainer, which completely suits our mission and vision. We are confident that this collaboration will bring additional interest to the gaming industry and will help position Parimatch Africa as one of the top brands in the industry. Diamond will help us to engage our target audience in Tanzania and working with him as a brand ambassador is just one of the many exciting upcoming projects the Parimatch brand has planned in Africa".
Info about the company
International betting brand Parimatch is represented on African continent by a franchise company "Parimatch Africa" which has been operating in Tanzania since 2016 under the local license.
Parimatch Africa is currently operating only in Tanzania, with plans to expand to other African countries very soon.
Retail and online businesses
29 retail shops across Tanzania
The young and ambitious operator in Africa
Changing the landscape of betting business in Africa
More than 200 employees in Tanzania
Experienced international management team
SportPesa Gets Clearance from KRA to Resume Operations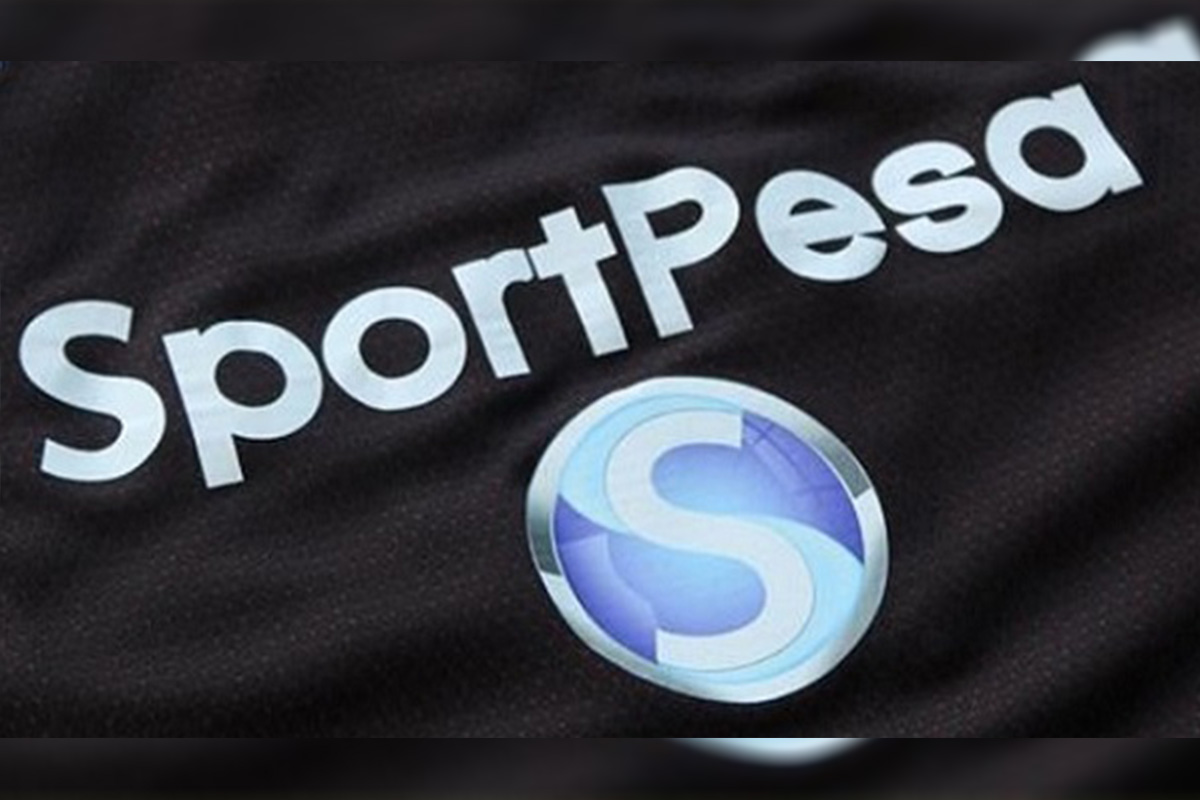 Reading Time:
1
minute
Kenyan sports betting firm SportPesa is planning to resume its full operations after a lengthy two-month absence prompted by the cancellation of its operational license.
"There has been notable progress in these sessions and we are pleased that KRA has now cleared us to have our license renewed. SportPesa is confident that these processes will be completed soon allowing the company to resume full operations," the company stated.
SportPesa was among 27 betting firms that had their licenses revoked by the Betting Control and Licensing Board (BCLB) pending clearance of withholding tax on winnings.
SportPesa headed to court challenging KRA's definition on winnings and most recently even sought compensation for money lost since the government sanctioned shutdown.
The firm would see both its bids thrown out as the courts sided by the State's stance on the betting industry's taxation.
SportPesa will now be required to stick to KRA's definition of winnings which will see it trim the return on customer winnings at the rate of 20% upon its return to full operations.
bet365 launch new Racing Post South African racing content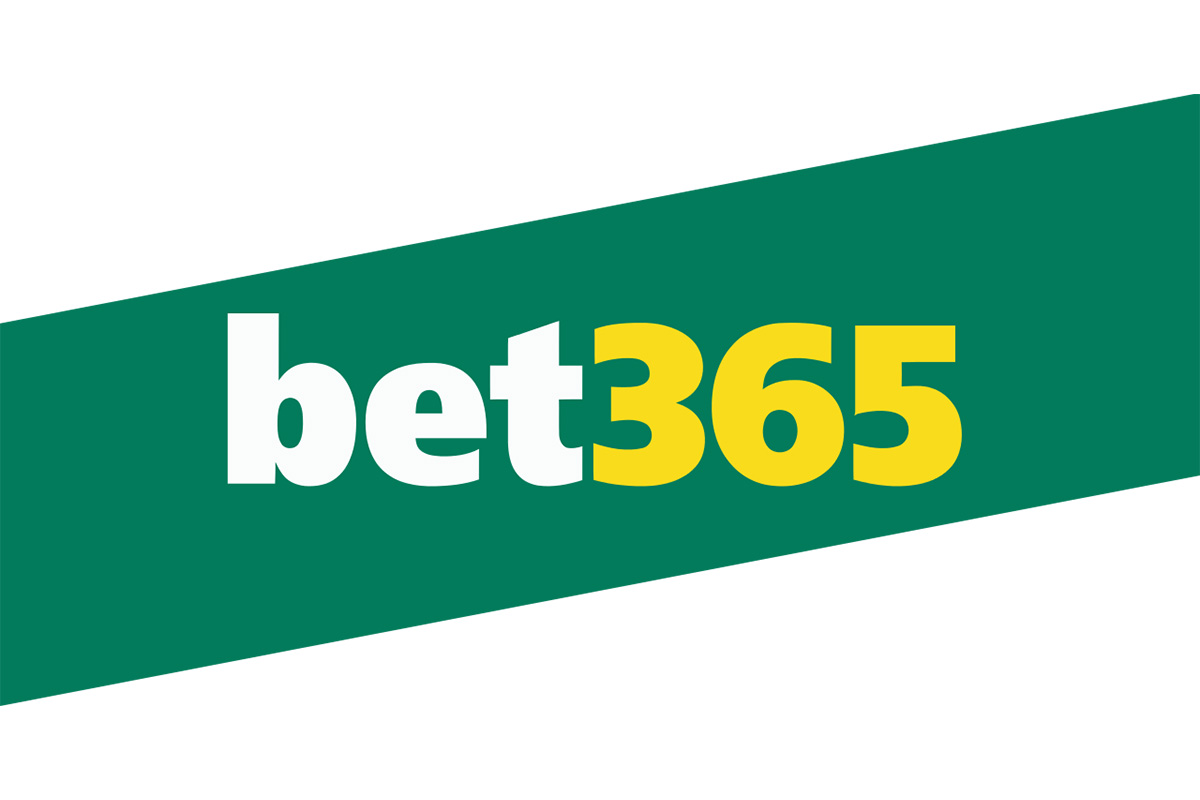 Reading Time:
2
minutes
bet365 has become the first bookmaker to go live with Racing Post South African content across their estate following the recent launch of Racing Post's international horseracing content.
The content includes information familiar to those who use a British or Irish race card, including silks, form, comments, verdicts and star ratings.
Racing Post has been providing expert independent content to bet365 customers on all UK and Irish racing for a number of years. The extension of the partnership now leaves their audience better informed and more knowledgeable about the upcoming South African races, bringing them closer to the action.
Speaking about the expansion of the partnership to international horseracing content, Simon Betteley of bet365, spoke about the value of having Racing Post content when customers are betting on territories they are not as familiar with.
Betteley said: "We've had a strong partnership with Racing Post for a number of years and they are the independent authority on British and Irish horseracing. Their content is incredibly valuable to our customers and I'm delighted to announce we have expanded the partnership for South African racing."
He continued: "The content is hugely important for races taking place further afield as it gives customers just as much insight and information on the field as it would in the UK. The content allows them to make informed decisions before placing a bet."
Racing Post Key Partnerships Manager, Caroline Bushell spoke about the continued relationship between bet365 and the Racing Post and how growing the partnership was excellent for both businesses: "We've worked with bet365 for a number of years and it is excellent to have an array of content live across the site of one of the biggest bookmakers in the world. We know the value punters place on our content in the UK and Ireland and we're delighted bet365 will continue to offer this support to their customers for new territories."
Racing Post content is available for South African racing now and a number of territories, including USA, France and Australia, will be released in the coming months. All international content can be accessed through one integration of the Racing Post API. For more information on Racing Post content for your business visit b2b.racingpost.com