Betsson signs a new major agreement with SHL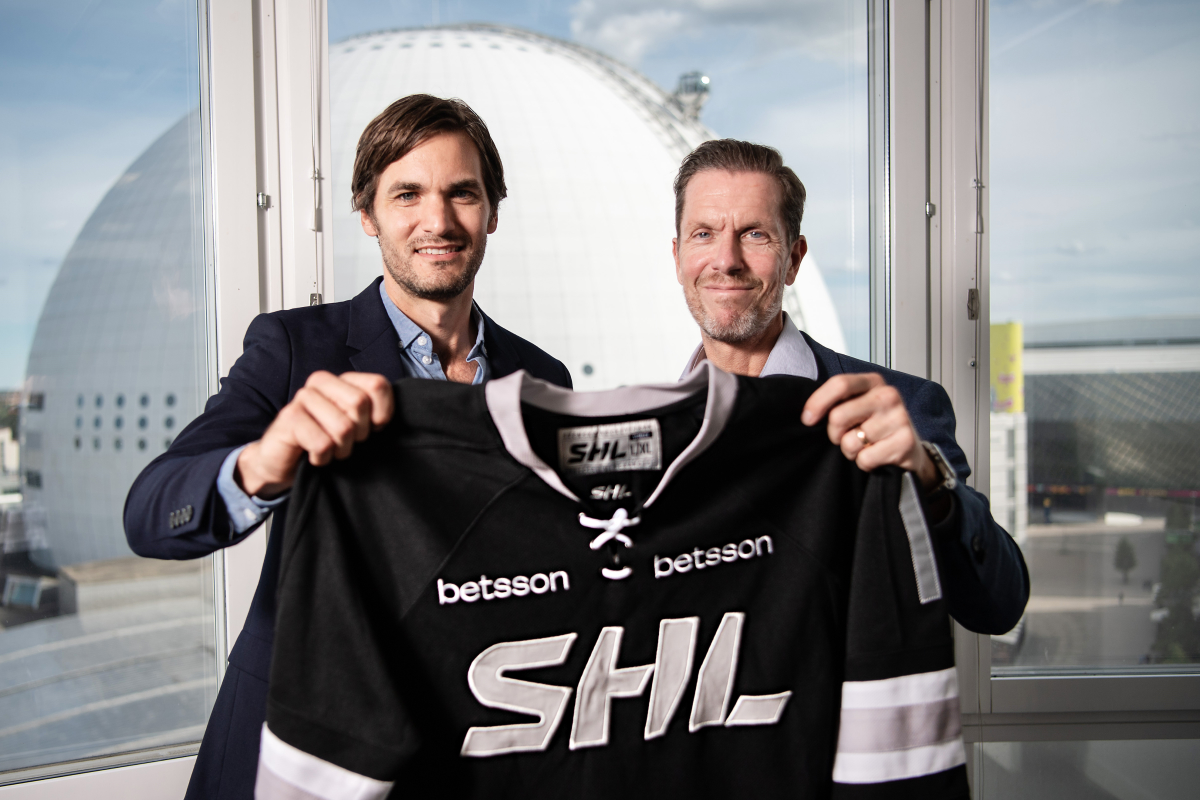 Reading Time:
2
minutes
Following last year's agreement where Betsson became the main sponsor of SHL (Svenska Hockey League), Betsson has now signed a new major deal with the league. The three-year new agreement is part of Betsson's continued investment in Swedish sport and in ice hockey in particular. Through this deal, Betsson has become SHL's exclusive betting partner.
Betsson is one of the leading gaming companies in the Nordic region, with roots spanning back to 1963. Comparing to previous agreements, this new major deal sees deepening commitment of both parties together with the clubs. Besides brand exposure and the financial support to the 14 clubs, the agreement also seeks to strengthen the hockey experience, both on and off the arena.
For us, it was given to partner with Betsson once more. Last year they showed us that they are a truly dedicated partner to SHL – in which they produced the very appreciated web-series "Fimpens Resa", SHL Bibles, and also the commendable #Målcirkeln "the Goal Circle" a charity initiative that donated money to a number of associations, including some outside of hockey. We, therefore, look forward for more good joint initiatives that can delight our supporters and increase interest in SHL for new audiences," says Michael Marchal, CEO of SHL.
We are incredibly proud to be able to support SHL and the clubs once more. We are now strengthening the good cooperation that we have built over the years. We will continue to be the most engaging partner and certainly the most passionate one about hockey. In short, this means that we will have the best betting offers on SHL and strengthening the coverage of the league with exciting and unique content," says Jesper Svensson, CEO of Betsson Group.
As the main sponsor, Betsson guarantees the best average payout on the league during the season and will continue to open the doors to its customers by creating added value content for anyone who is into hockey.
SHL starts on 14th September.
About Betsson Group:
With 17 brands, including Betsafe.com, Betsson.com, NordicBet.com and CasinoEuro, offering Sportsbook, Casino and other games, Betsson Group is one of the world's largest gaming groups, at the heart of entertainment for over five decades. The company's vision is to provide the best customer experience in the industry – listening to, and learning from, its customers, and then exceeding their expectations. Betsson Group is wholly owned by Betsson AB – listed on Nasdaq Stockholm Large Cap.
Digitain prepares to shine at SAGSE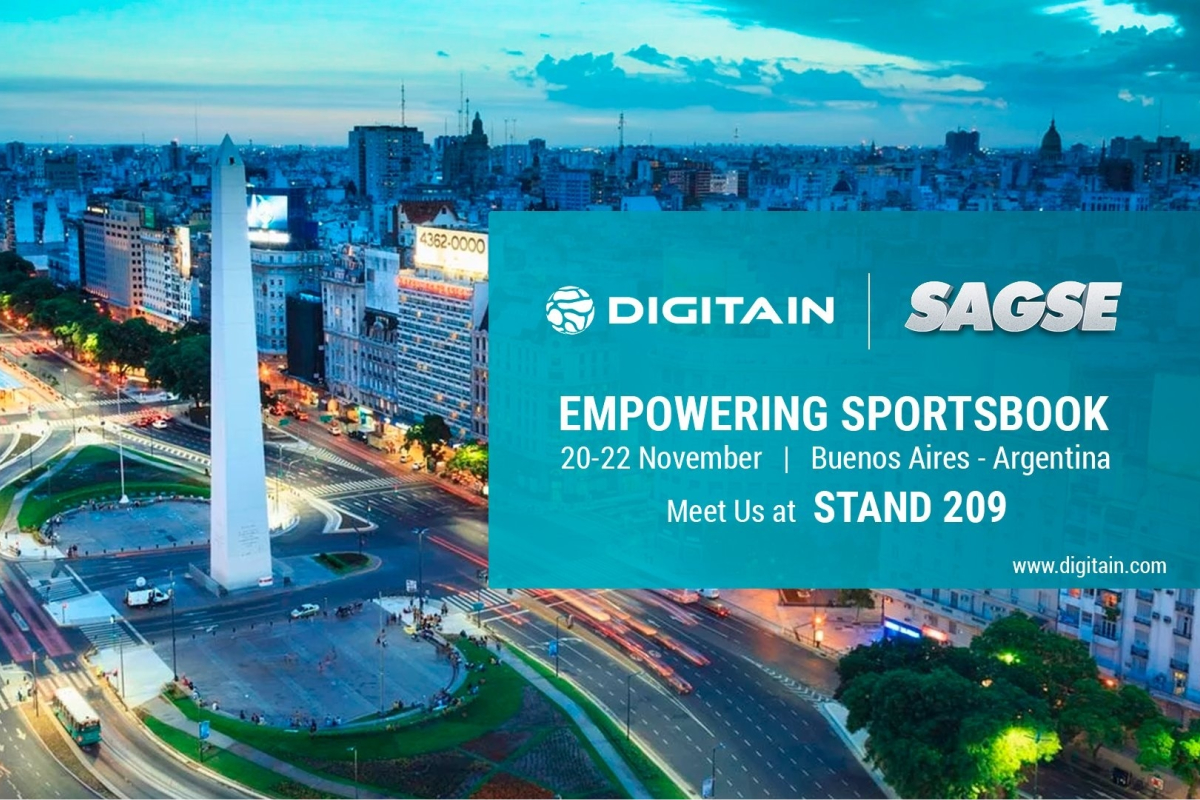 Reading Time:
2
minutes
Platform provider stakes claim for market leadership with bespoke LatAm portfolio
Digitain, the leading sportsbook and casino platform provider, is set to highlight its market-leading credentials at this month's SAGSE conference in Buenos Aires (Argentina) from 20th – 22nd November.
Well on its way to becoming the most important event in the South American iGaming calendar, SAGSE is a critical opportunity for companies looking to do business on the continent.
With Digitain set to take centre stage at Stand 209 at Buenos Aires' Costa Salguero Centre, the team will be spearheaded by Business Development Managers Araksi Sargsyan and Gevorg Rushanyan, both seasoned LatAm experts who have proven instrumental in tailoring the provider's bespoke LatAm portfolio.
Fresh from recent wins for excellence at the CEEGC, EGR and RGW Awards 2019, its highly modular platform enables it to provide flexible functionality and features to meet the unique challenges of the LatAm market, including bespoke payment provisions, creative engagement tools and an immersive range of home-grown games.
In total, Digitain's sportsbook product covers 65 sports, covers 7,500 leagues, and offers more than 3,000 betting markets. It also offers odds on 35,000 live events each month, while its casino solution has 3,000-plus games from major casino suppliers (such as Novomatic, Microgaming, NetEnt and Playson).
Commenting on their plans for SAGSE, Digitain's Business Development Manager Araksi Sargsyan said: "SAGSE is a key fixture in the iGaming calendar, and we can't wait to showcase our full range of products and services designed for operators to get the very best out of the region.
"Because our platform is so modular, it's allowed us to tackle diverse emerging markets like LatAm with tailored solutions that give our partners total peace of mind. From differing needs in payment provisions to our flexible functionality and features – we're here to deliver."
Freebets & BetRadar Join Forces to Help Punters Back a Winner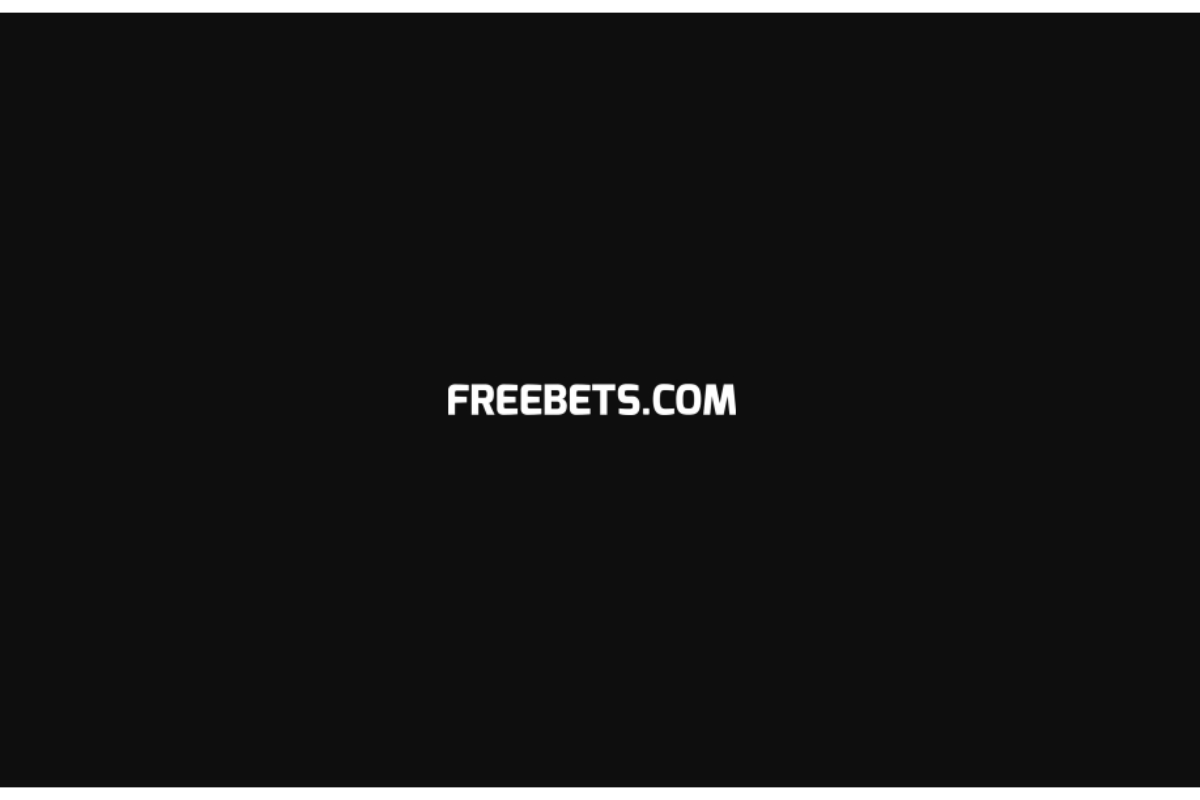 Reading Time:
2
minutes
Freebets.com have partnered up with BetRadar to offer punters a better package and take sports betting to the next level.
After a successful trial using the Beta version, Freebets.com will make their expertise even more readily available by including the full BetRadar widget across their site and in predictions and previews.
It will provide all manner of information to help punters make more informed decisions on their wagers. Data will be provided covering a number of different angles including, team news, live tables and fixtures, head-to-head analysis and player information such as goal scorers, assists and more.
The partnership will enhance the betting experience considerably, with real-time data that offers a much fuller picture of football fixtures across the world. The widgets are putting betting fans on a level playing field with the likes of Roy Keane, Gary Neville and Jamie Carragher, with the same level of insight as any pundit on Super Sunday.
As well as first-class insight from the Freebets.com team, you can now expect to find the likes of win probability for every fixture, analysis of a team's previous fixtures and even the opportunity to follow live scores integrated into previews and predictions.
It's time to take betting to the next level and Freebets are at the very forefront as they look to help punters become more informed than ever and increase the chances of a win.
About Freebets.com: 
Freebets.com is one of the country's leading betting affiliate sites, working with all the big names in the business to bring punters expert tips, previews and the best free bet offers.
With almost 10 years in the game they continue to provide thousands of punters daily with help, support and plenty of winners.
You can view their full offering at: www.freebets.com.
Source: Freebets.com
FunFair-Changelly partnership allows for Bitcoin payments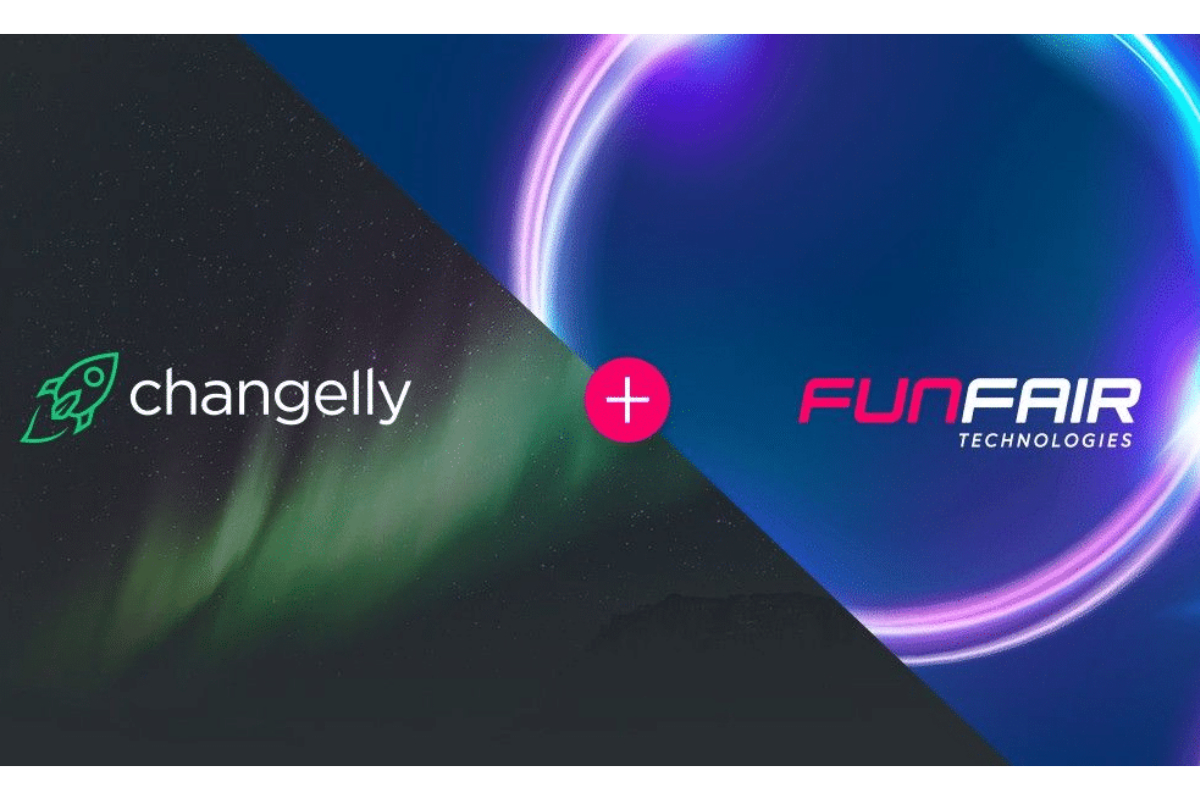 Reading Time:
2
minutes
Integration will host five cryptocurrency swaps at launch
FunFair, the leading Isle of Man-licensed blockchain gaming platform, has gone live with cryptocurrency exchange Changelly to deliver numerous new cryptocurrency payment options.
As part of its mission to bring blockchain gaming to the masses, FunFair has integrated Changelly's exchange API into its recently launched FunFair Wallet to allow players to swap various cryptocurrencies for its gambling token, FUN.
Registered players will now be able to bring the likes of Bitcoin, Tron and Litecoin to one of its partner casinos, CasinoFair and CryptoCasino, and trade for FUN without leaving the platform or needing third-party exchange accounts.
This will further improve the customer journey, significantly reducing friction between sign-up and gameplay, while opening up FunFair-powered casinos to gamblers who may not hold FUN but want to experience the first-class gaming experience that the platform delivers.
With five cryptocurrency funding options at launch and more to come after, as well as strong liquidity and instant transactions, Changelly's innovative exchange API has been chosen to deliver the seamless experience that FunFair strives for.
Fred Kessler, CPO at FunFair Technologies Europe Ltd: "Integrating Changelly's user-friendly exchange will open up our platform to a vast new audience of crypto-holders and allow for a far superior onboarding journey.
"To date, players must own FUN to play, but this new partnership of choice will allow for holders of the likes of Bitcoin to experience the best in blockchain gaming without the added hurdle of heading off-site to use a crypto exchange."
Eric Benz, CEO at Changelly: "Funfair is a project I have been following for the past couple years and the team behind it is one of the best from both the gaming and crypto industries.
"I look forward to the integration of the Changelly API as this will benefit both customers and the partner companies who will utilise the FunFair Wallet."
Following the launch of FunFair's 'any browser, any device' wallet and second-gen platform, the added integration of Changelly's exchange will confirm the supplier's position as the most user-friendly blockchain casino platform around.