Pollard Banknote, Diamond Game, and NeoPollard Interactive Showcase Innovative Products & Services at NASPL 2019!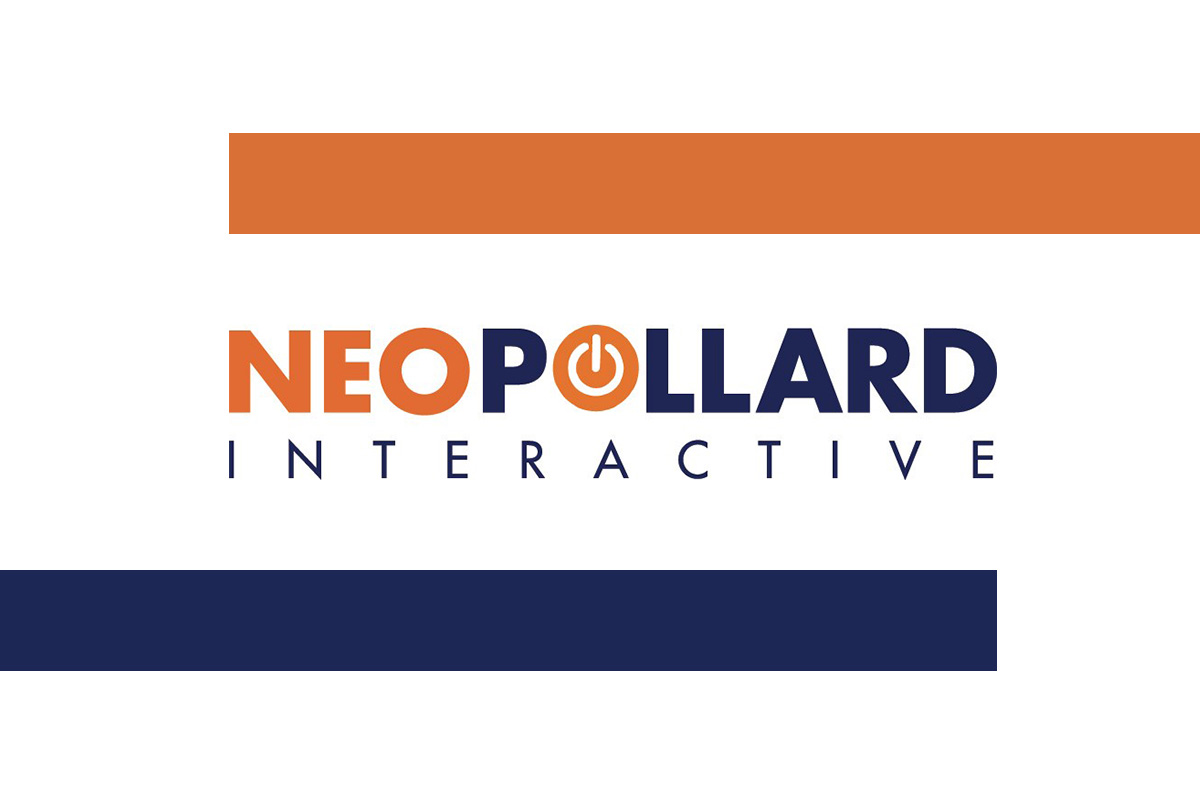 Reading Time:
3
minutes
Pollard Banknote Limited is pleased to announce that it will once again showcase its outstanding games, retail excellence, and digital innovation at the 2019 North American Association of State and Provincial Lotteries ("NASPL") annual conference, to be held this year in Little Rock, Arkansas.
Along with subsidiary company Diamond Game Enterprises Inc. ("Diamond Game") and joint-venture company NeoPollard Interactive LLC ("NPi"), Pollard Banknote has created a unique and immersive experience for NASPL delegates featuring industry-leading lottery products and solutions that are guaranteed to attract and engage players by taking their gaming experience to new heights.
At our booth, you will get a first-hand look at our stunning Baltimore Ravens ScratchFXtra™ ticket, which combines holographic images with a ScratchFX® pattern to create a visual effect that will capture the imagination of lottery players. You can also experience our licensed brands through interactive displays. Challenge colleagues to a game on the world's largest PAC-MAN® arcade, take a picture with the infamous Leg Lamp from A Christmas Story™, or put yourself in the ring with your favorite, life-sized WWE® superstar!
As a trusted supplier to more than 60 lotteries around the world, including 33 NASPL members, Pollard Banknote will use this conference to showcase its unsurpassed retail excellence. Visitors to our booth will experience cutting-edge solutions that help our clients conquer new in-lane and non-traditional retail frontiers. Our solutions not only help drive impulse purchases, but also expertly manage all facets of a new and winning lottery initiative at retail, including ticket activation, merchandising, redemption, and inventory tracking, all while keeping security aspects at the forefront of our efforts.
Expanding the retail footprint is also a major focus for Diamond Game. Diamond Game's unique offerings bring together compelling games and digital innovation that extend well beyond the current retail landscape to reach new players/audiences.
Pollard Banknote has also established itself as a leader in the world of digital innovation. In our booth, you will be able to try our unique digital games and learn about our industry-leading lottery optimization tools. For the first time ever, an augmented reality interface will allow you to see and hear exactly how your customers can enjoy a heightened retail environment experience. Tying all of this together are Pollard Banknote's suite of powerful lottery optimization tools and related services, such as our sureTRACK™ inventory management tool and optiFORCE™ sales force management tool, among others, that help lotteries streamline their operations for maximum efficiency.
The digital innovation will continue with displays from NeoPollard Interactive. NPi has created the most sales-driving iLottery solutions in North America today. These solutions are based on the strategic combination of industry-leading technology, exceptional games, and unsurpassed services. Stop by the NPi Café for a coffee and a healthy serving of iLottery insights and solutions designed to appeal to a whole new generation of lottery players!
"We are excited to be in Little Rock this year to introduce a number of impressive offerings that showcase our commitment to Outstanding Games, Retail Excellence, and Digital Innovation," said Doug Pollard, Co-Chief Executive Officer, Pollard Banknote. "We look forward to spending time with our clients and demonstrating our position as a leader in providing lottery innovations that will help them maximize proceeds for the good causes they support, now and into the future."
About Pollard Banknote:
Pollard Banknote is a leading lottery partner to more than 60 lotteries worldwide, providing high quality instant ticket products, licensed games, Schafer Systems and Fastrak retail merchandising solutions, and a full suite of digital offerings, ranging from game apps to comprehensive player engagement and iLottery solutions, including strategic marketing and management services. The company is a proven innovator and has decades of experience helping lotteries to maximize player engagement, sales, and proceeds for good causes. Pollard Banknote also provides pull-tab tickets, bingo paper, and its Diamond Game and Oasis-branded electronic ticket machines to charitable and other gaming markets in North America.  Established in 1907, Pollard Banknote is owned approximately 67.5% by the Pollard family and 32.5% by public shareholders, and is publicly traded on the TSX (PBL). For more information, please visit our website at www.pollardbanknote.com.
About Diamond Game :
Diamond Game designs, produces, and services games, gaming systems, and tickets for the public gaming, Native American, and charity markets. Diamond Game maintains its corporate headquarters in Los Angeles, California and service facilities in Hamilton, Ontario, and Jefferson City, Missouri.  For more information, please visit our website at www.diamondgame.com.
About NeoPollard Interactive :
NeoPollard Interactive LLC was established on July 31, 2014 and is jointly owned by two of the world's most trusted and reputable companies in lottery and internet gaming—Pollard Banknote Limited ("Pollard Banknote") and NeoGames S.A.R.L. ("NeoGames"). NPi combines the marketing expertise and extensive worldwide lottery experience of Pollard Banknote with the proven leadership and technology of NeoGames in launching new online and mobile gaming products and services in response to an ever-evolving marketplace. The company leverages the strengths of each partner company to develop, implement, operate, and maintain innovative online gaming services for regulated lottery clients in order to generate revenues for good causes.  For more information, please visit our website at www.neopollard.com.
SOURCE Pollard Banknote Limited
Gaming Americas Weekly Roundup – July 6-12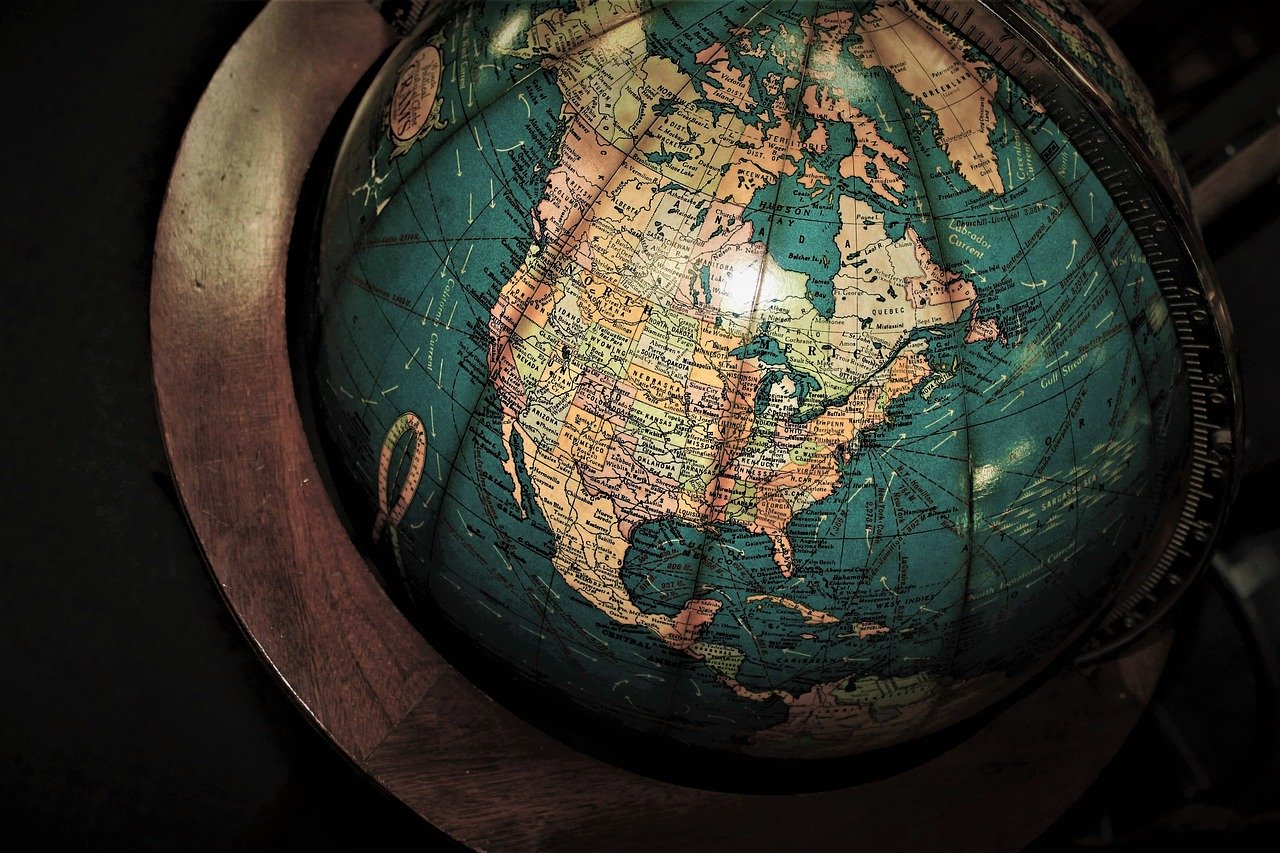 Reading Time:
2
minutes
Welcome to our weekly roundup of American gambling news again! It was again an eventful week at the USA, despite the still-active virus attack.
Here, we are going through the weekly highlights of the American gambling industry which includes new partnerships, new approvals and new launchings. Read on and get updated.
Latest News
The Michigan Gaming Control Board (MGCB) has begun accepting internet gaming and internet sports betting license applications from commercial casinos and tribes in Michigan. The MGCB also began to accept vendor registration applications from firms supporting the operators and suppliers.
California tribal leaders have received a small victory when a state Superior Court judge ruled to offer a 90-day extension in their attempts to obtain the signatures required to see their regulated sports betting proposal earn a slot on the 2022 ballot.
Bitcoin Investor, Brock Pierce has announced his candidacy for President of the United States, running as an Independent in the 2020 Presidential election. Pierce is currently the Chairman of the Bitcoin Foundation.
Station Casinos has announced that Richard J. Haskins, president of Red Rock Resorts and Station Casinos, died Saturday, July 4 in a watercraft accident while vacationing in Michigan. The company released a statement saying the board of directors expects to make further announcements regarding its plan of succession in the coming days.
Partnerships
Major League Baseball team Detroit Tigers have entered into a new multi-year partnership with sportsbook operator PointsBet to enhance fan engagement and game-day excitement at Comerica Park.
Slovenian multi-player specialist Spintec Gaming Technology and Dynamic Gaming Solutions have entered into a long-term distribution deal for North America. The partnership will help Spintec offer its products to new customers in new territories.
Online gambling operator 888 has extended its exclusive iGaming contract with the Delaware Lottery for a further two years. 888 has powered the state's iGaming platform since 2013.
FanDuel Group and Pat McAfee Inc. have announced a broader extension of their relationship, designating FanDuel the full category exclusive sports betting, daily fantasy sports, casino and horse racing provider for Pat McAfee Inc.
BRK Inc. has announced that it will co-sponsor the Invitational round of Balance Gaming eSports tournament, "Pros vs Joes." The sponsorship will help to promote and spur awareness of the BRK Gen2 platform in the exciting industry vertical of eSports.
Caesars-Eldorado Merger
Nevada gaming regulators have decided to review the merger between Eldorado Resorts and Caesars Entertainment on July 8. Regulators in Indiana and New Jersey are, too, yet to vote on the deal. Their boards have scheduled meetings on July 10 and July 15, respectively.
New Launchings
International Game Technology PLC (IGT) has launched its next-generation bartop hardware, the PeakBarTop cabinet. The cabinet includes a 23-inch curved, full-HD display, a front-mounted ticket printer and an embedded card reader.
New York's Fashion Institute of Technology (FIT), in collaboration with Yellowbrick, has launched Gaming and Esports Industry Essentials, a programme designed to explore the expansive and lucrative world of gaming and esports.
New Approvals
International Game Technology's (IGT) video gaming terminals, CrystalDual 27 and CrystalSlant, have received approval from the Pennsylvania Gaming Control Board (PGCB) to be added in qualified truck stop locations throughout the State.
Compliance
The Bolivian Gambling Control Authority (AJ) has proposed a new amendment to Law 060 on Lottery and Gambling to include new verticals such as online gaming. At the recent 2020 Initial Public Accountability Hearing, AJ Executive Director Juan Carlos Antonio Abrego presented the proposal to update the gambling regulation and make way for a better and more complete industry, with enhanced transparency and modernised options.
MGM Resorts International And GVC Holdings Commit To Second Round Of Investment In US Sports Betting And Online Gaming Platform BetMGM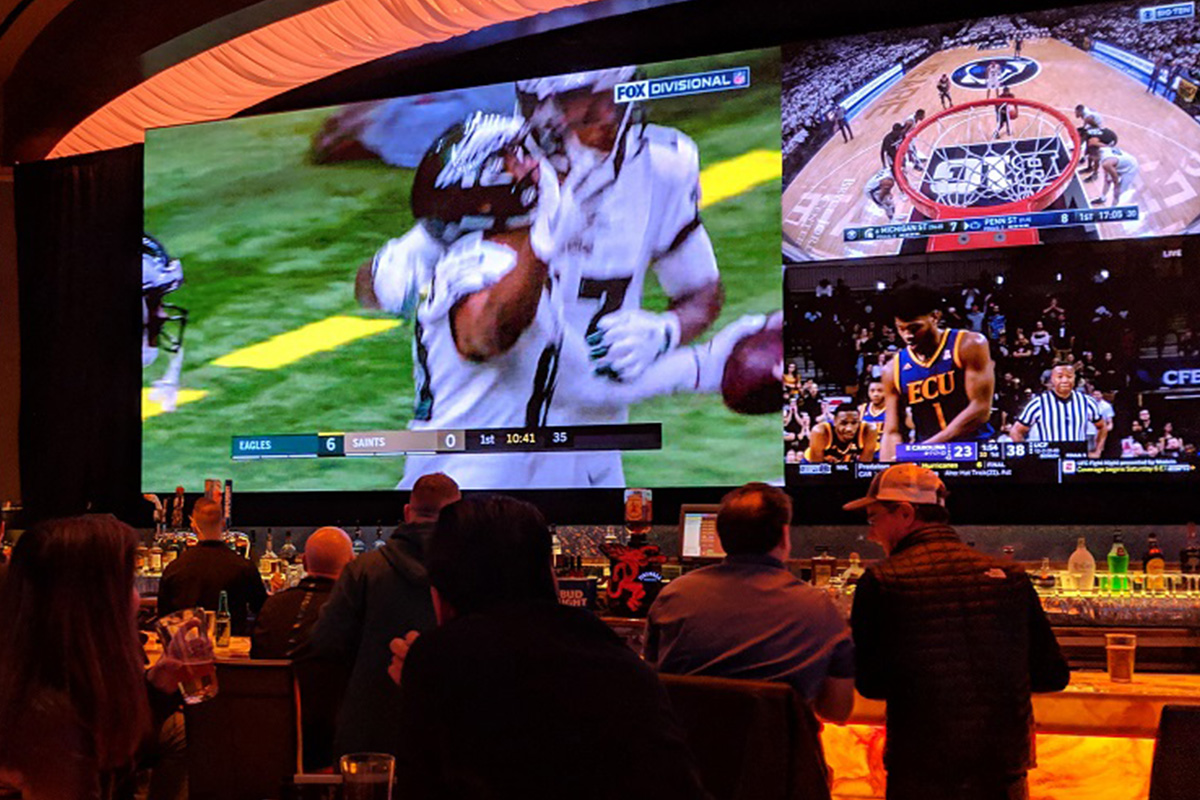 Reading Time:
5
minutes
ROAR Digital, LLC – the US sports betting and online gaming company operating as BetMGM and owned jointly by MGM Resorts International and GVC Holdings – announced that its shareholders have committed to a second round of investment, bringing the total to $450 million. This increase follows MGM Resorts' and GVC's total initial commitment of $200 million and underpins their commitment to BetMGM becoming a leading player in the rapidly growing US sports betting and iGaming markets. These two rounds of investment provide the Company with over $370 million of investable capital at present.
Since its launch in 2018, the Company has made significant progress and is on track to operate in 11 states by the end of 2020. In addition to the financial strength of both its shareholders, the Company benefits from MGM Resorts' leading brand, iconic physical properties, and loyal customer base, along with GVC's proprietary, globally-proven technology.
"We launched this business to combine the best of MGM Resorts and GVC, and establish BetMGM as a leading brand in the US sports betting and iGaming markets," said Adam Greenblatt, CEO of ROAR Digital, LLC. "With broad market access secured, our long-term technology foundations now firmly established, and a high performing team in place, this further unequivocal support from our two shareholders will ensure we can achieve leading market positions in this exciting industry that is growing even faster than our initial expectations."
Greenblatt concluded, "BetMGM is on track to generate over $130 million of net revenues this year predominantly from iGaming in New Jersey given the impact of COVID-19. With the return of sports and our growing operations across the US, we anticipate rapid growth in the coming year."
The Company's success will be built on its four core strategic tenets, each of which provide distinct competitive advantages:
1.  Market access:
The Company has already secured market access to 19 states1 which together reach approximately 50% of the US population. It has active operations in seven states with four more expected to launch by year end 2020.
With a best-in-class web, mobile, and desktop sportsbook platform as well as supporting MGM Resorts' brick and mortar sportsbook destinations, BetMGM's exclusive betting engine allows sports fans to place bets quickly, safely and easily in every channel. This superior experience, together with the Company's demonstrated strength in player onboarding and management as well as GVC's global sportsbook expertise, places BetMGM in a very strong position to achieve a leading share in the US sports betting market, estimated to achieve revenues of approximately $8.5 billion2 by 2025.
In iGaming, the Company has already achieved a leading market position in New Jersey with approximately 18% market share3 and gross gaming revenue growth of 210% in the second quarter of 2020 compared to the prior year quarter. The US iGaming market is estimated to achieve revenues of approximately $6.9 billion2 by 2025, and the Company believes that it can replicate this leading market position in other jurisdictions, as additional states legalize iGaming in the future.
2.  Customer reach:
The Company is uniquely positioned to access a wide range of customers through its partners, affiliates and its omni-channel approach.
MGM Resorts has an established portfolio of market-leading properties across the US, giving BetMGM access to market to millions of engaged and brand loyal customers. M life Rewards, MGM Resorts' loyalty program, has over 34 million members, of which approximately 18% are located in states planned to be live on the BetMGM platform by the end of 2020.
The Company is integrating M life Rewards in support of an omni-channel strategy such that BetMGM customers will become M life Members to earn and enjoy Tier status, recognition and rewards based on their sports and iGaming wagers. Likewise, existing M life Rewards members will now have a new way to earn Tier Credits and status based on sports and iGaming wagers placed with BetMGM. This integration is expected to drive new customer acquisition, omni-channel activity, as well as ongoing customer loyalty and engagement for BetMGM.
In addition, the Company has exclusive partnerships with Yahoo Sports and Buffalo Wild Wings. Upon the imminent return of sports, the Company is looking forward to launching BetMGM to Yahoo's 64 million monthly active users, including one of the largest fantasy sports player bases in the US.
3.  Product and technology:
BetMGM has exclusive access to GVC's proven, highly flexible, and highly scalable in-house technology platform, which gives it world-class infrastructure, tools and content in both iGaming and sports betting.
Access to proprietary and vertically integrated technology is a key strategic advantage in delivering a leading sports and gaming proposition to customers. Core benefits include speed of development, reducing time to market on innovative new features, platform stability and flexibility, and ease of use.  The technology platform has been fully optimized ahead of the return of US sports, with the Company enjoying support from a team of over 2,000 IT specialists, including a dedicated team servicing the BetMGM product.
The Company also benefits from the maturity and rich features of GVC's sports product, including an immersive in-play betting experience across an exhaustive range of sports as well as a range of industry leading bet management features such as Bet Rewards, Odds Boosts, Build-A-Bet, Edit-My-Bet and Auto Cash Out features. Combined with state-of-the-art engagement capabilities, best-in-class frictionless customer experience, as well as powerful omni-channel journeys and cross sell capabilities this gives BetMGM significant technological and experiential advantages. Internally developed, exclusive iGaming content has been key to BetMGM's success in New Jersey. The current strength of product and technology, combined with the pace of improvement and innovation, strongly supports the Company's leadership ambitions.
4.  People: 
In addition to being able to draw on the outstanding talent within both MGM Resorts and GVC, the Company has built an industry-leading team across a range of functions, including marketing, technology, product development, and customer engagement and retention.
The team has been hand-picked and combines deep industry experience from around the globe with US specialists in areas where local expertise is vital such as VIP, product UI/UX and customer research.
The US-based trading leadership team has a track-record of building trading operations and winning market share from incumbent players in the sports betting market. The approach and techniques further support the Company's growth agenda.
"Sports betting and iGaming are fundamental to what MGM Resorts does best," said Bill Hornbuckle, Acting CEO & President of MGM Resorts. "Our investment in ROAR is a demonstration of our continued excitement about the unique benefit of offering unforgettable, premier entertainment experiences to millions of our loyal guests directly through BetMGM. We believe this competitive advantage places BetMGM at the forefront of the most dynamic growth opportunity in all of US gaming and will ultimately deliver meaningful long-term value for our shareholders."
"These are exciting times for BetMGM, as it continues to expand its iGaming business while also offering customers an outstanding sports betting experience as live sports returns to the US," said Kenny Alexander, CEO of GVC. "We see enormous potential for the US market and are delighted to have such a strong foothold in it through our partnership with MGM Resorts. Our stake in BetMGM is, by some distance, the most important and exciting investment that GVC has ever made. We are absolutely committed to ensuring that the Company has the funding and technical resources needed to achieve long-term market leadership, whilst delivering significant value for shareholders."
SOURCE MGM Resorts International
Global Gaming Expo Announces Las Vegas Event Cancellation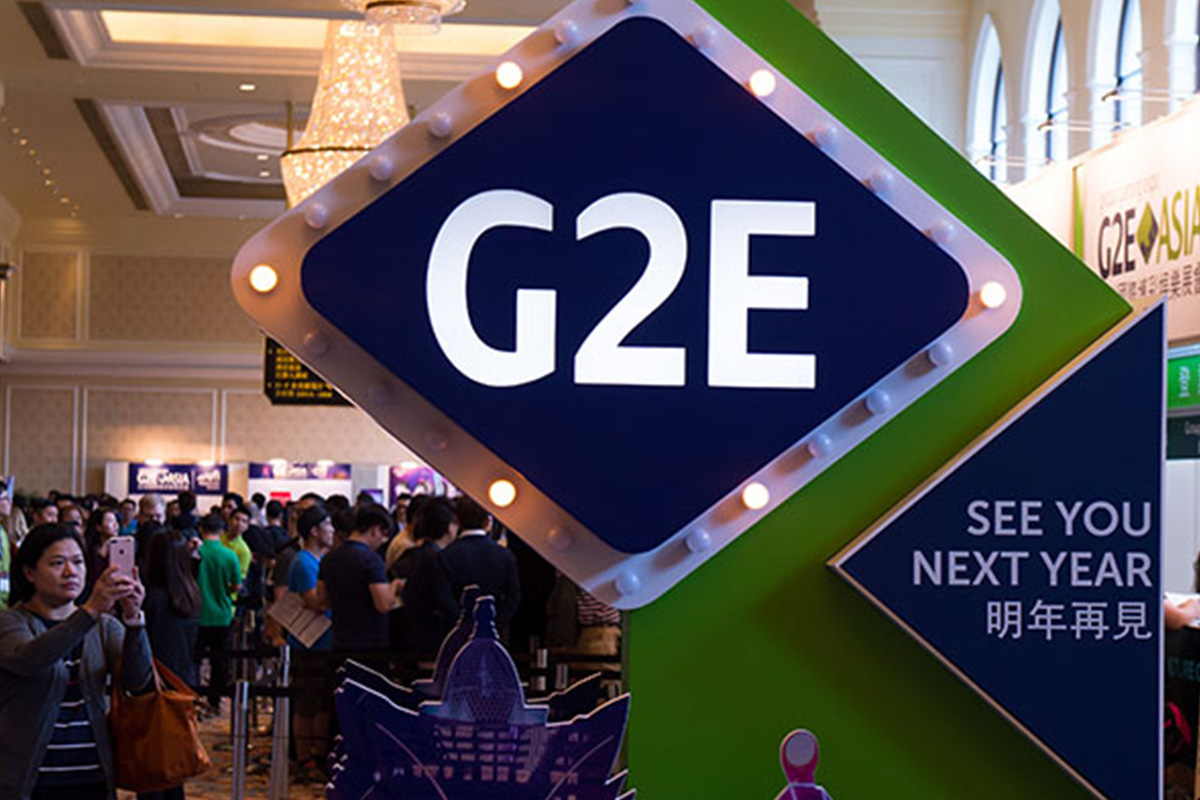 Reading Time:
2
minutes
Global Travel Restrictions, Uncertain Guidance Prompt Show Organizers to Eliminate All In-Person Elements
The American Gaming Association (AGA), with partner Reed Exhibitions, formally announced the cancellation of the Global Gaming Expo (G2E), the gaming industry's top global event. The show's organizers are committed to facilitating economic, education, and networking opportunities for the global gaming industry through a series of virtual G2E events throughout the rest of the year to better reflect the current environment. G2E was scheduled to take place October 5-8, 2020; the next in-person edition of the Global Gaming Expo (G2E) will take place October 4-7, 2021 at the Sands Expo and Convention Center.
"In light of continued uncertainty around a viable marketplace at a physical G2E show, global travel restrictions, and currently unknown guidance on large public gatherings this fall, we have come to the unfortunate conclusion that we simply cannot hold an in-person G2E this year," said AGA President and CEO Bill Miller. "Health and safety have always been our top priority and the uncertainty created by the ongoing pandemic makes this the prudent decision ahead of critical deadlines for exhibitors planning to participate."
For 20 years, G2E has welcomed nearly 30,000 attendees annually from across the globe, including executives representing key industry partners such as the Association of Gaming Equipment Manufacturers, as well as the world's top casino operators, sports betting companies, and FinTech and digital payments facilitators, among others.
"We arrived at this decision after thoughtfully engaging with national, state, and local public health authorities, as well as exhibitors and buyers who have shared industry observations and priorities. Ultimately, it became clear that proceeding with an in-person gathering simply was not feasible," said Hervé Sedky, Reed Exhibitions Americas President.
"It is our commitment to use G2E's platform, as the leading convener of the global gaming community, to continue to deliver unparalleled education content, inspiring collaboration, and innovative ideas as the industry readies for continued growth," added Sedky.
"As the country works to reopen, the American gaming industry continues to adapt and provide the safest possible experience for our employees and customers while continuing to support the communities in which we operate. We look forward to the moment when we can convene together again with our colleagues from across the world and celebrate the resilience that our industry is known for," concluded Miller.
The event organizers will announce plans for virtual events and education in the near future.