AGEM and GLI® Donate $200,000 to Dr. Robert Hunter International Problem Gambling Center Through their Lasting Impact Philanthropic Initiative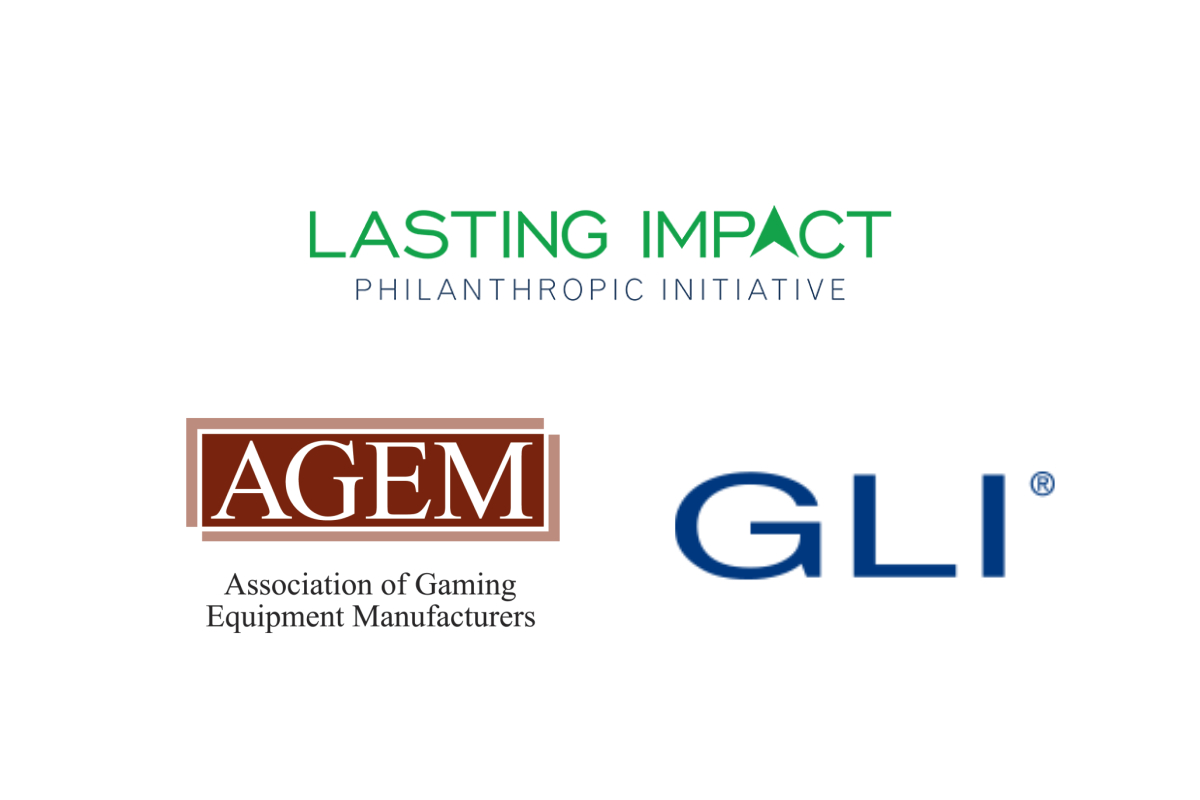 Reading Time:
3
minutes
Through their joint charitable venture, the Lasting Impact Philanthropic Initiative, the Association of Gaming Equipment Manufacturers (AGEM) and Gaming Laboratories International (GLI®) have committed $200,000 to the Dr. Robert Hunter International Problem Gambling Center over the next two years.
The gift was made in part to highlight the importance of Responsible Gaming Education Week 2019, running September 15-21 and organized by the American Gaming Association (AGA) as a national push for responsible gaming education, training and awareness that includes participation from many industry stakeholders.
Executive Director Stephanie Goodman said, "We are so grateful for the incredibly generous donation that AGEM and GLI have pledged to our center. The unprecedented transformation of our clients during our six-week Intensive Outpatient Program developed by Dr. Rob Hunter, speaks volumes to the effectiveness of a program that combines group therapy with cognitive-behavioral therapy and science. Because of this generous gift from our industry partners, AGEM and GLI, this money will have a direct impact on problem gamblers in our community. Problem gambling, officially termed as a Gambling Disorder in the DSM-5, is recognized as an addictive disorder, alongside alcohol and drug use disorder.  PGC is working to educate our community in an effort to remove the stigma associated with this disease while at the same time, healing the clients who commit to our program."
Commenting for the Lasting Impact Philanthropic Initiative, GLI Spokesperson Lori Sayde said, "AGEM and GLI, through the Lasting Impact Philanthropic Initiative, support the Problem Gambling Center because its multi-pronged approach to helping individuals through evaluation, treatment and counseling, regardless of their ability to pay, is an essential service."
"We are also pleased to make this contribution as Responsible Gaming Education Week kicks off, and to join forces with the countless operators, suppliers, regulators, and organizations that are united in the fight against problem gambling and who are committed to supporting programs that help individuals affected by this disorder," Sayde continued.
This is the first joint effort by AGEM and GLI through the Initiative to support responsible gaming. Separately, both companies have long histories of supporting responsible gaming efforts in policy and in financial support.
"AGEM has been a supporter of the amazing work done by the Problem Gambling Center in Las Vegas since our inception and our annual contributions over the past 20 years now total nearly $1 million," AGEM Executive Director Marcus Prater said. "We are still saddened by Dr. Hunter's untimely passing last year, but are encouraged by the motivation of the PGC team to carry on his powerful legacy that assists so many Nevadans in need."
AGEM and GLI announced the Lasting Impact Philanthropic Initiative earlier this year and made its first gift to the Howard R. Hughes College of Engineering building fund at the University of Nevada, Las Vegas, which was a $500,000 contribution.
About the Lasting Impact Philanthropic Initiative:
The Lasting Impact Philanthropic Initiative is a multi-year effort aimed at identifying worthy causes that will utilize direct contributions to flourish over the long term and provide a variety of assistance to multiple beneficiaries. The www.AGEMGLIimpact.org website is an ongoing source of information about this collective effort.
About the Association of Gaming Equipment Manufacturers:
AGEM is a non-profit international trade association representing manufacturers and suppliers of electronic gaming devices, lotteries, systems, game content, table games, online technology, sports betting, key components and support products and services for the gaming industry. AGEM works to further the interests of gaming equipment suppliers throughout the world. Through political action, regulatory influence, trade show partnerships, educational alliances, information dissemination and good corporate citizenship, the members of AGEM work together to create benefits for every company within the organization. Together, AGEM has assisted regulatory agencies and participated in the legislative process to solve problems and create a business environment where AGEM members can prosper while providing a strong level of support to education and responsible gaming initiatives. For more information, visit www.AGEM.org.
About Gaming Laboratories International:
Gaming Laboratories International, LLC delivers the highest quality land-based, lottery, and iGaming testing and assessment services. GLI's laboratory locations are found on six continents, and the company holds U.S. and international accreditations for compliance with ISO/IEC 17025, 17020, and 17065 standards for technical competence in the gaming, wagering and lottery industries. GLI also holds ISTQB certification. Through previous philanthropic efforts, GLI was a founding partner of the UNLV International Center for Gaming Regulation. For more information, visit gaminglabs.com.
Source: Gaming Laboratories International
Melco Resorts Issues Response to Money Laundering Warning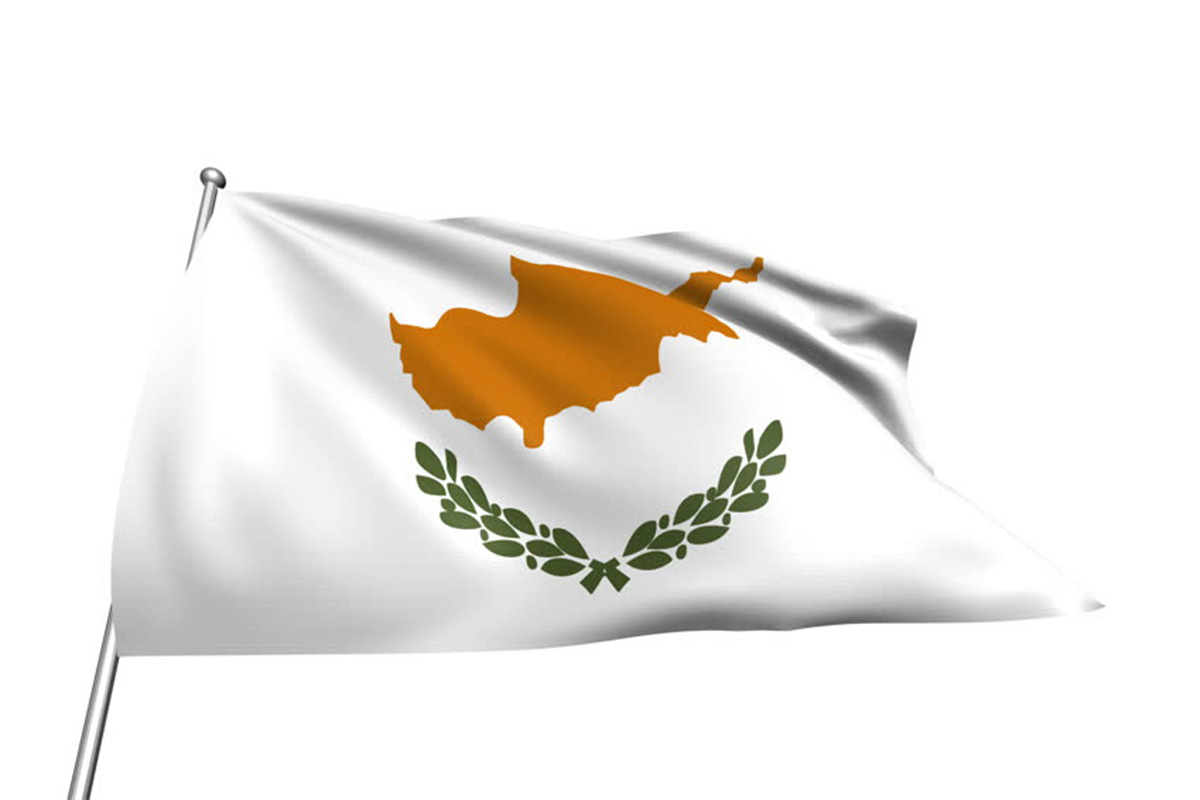 Reading Time:
< 1
minute
Melco Resorts & Entertainment, a developer, owner, and operator of casino gaming and entertainment casino resorts in Cyprus, has issued a response to money laundering warnings from Moneyval, the European Committee of Experts on the Evaluation of Anti-Money Laundering Measures and the Financing of Terrorism.
The warning had alleged that Cyprus could become a money-laundering destination after a visit from its representatives to a Melco owned venue in Cyprus.
The venue, namely Cyprus Casinos, also known as C2, is a gaming and entertainment brand and subsidiary of Melco Resorts & Entertainment.
Melco Resorts & Entertainment responded that it welcomed "a strong and compliant regulatory framework" and was operating with regulation authorities in the Eastern Mediterranean country "to implement all AML regulations" and was "dedicated to industry-leading and best practice AML/CTF procedures in all our operations".
The brand owns and operates a number of casinos, all with the same name, and a report emerged from Moneyval following a visit to C2's Limassol establishment.
The committee, which is an 'independent monitoring mechanism within the Council of Europe, answerable directly to the Committee of Ministers', said that the systems for preventing money laundering showed 'weaknesses' and stated that the establishment was:
"Currently operating at or beyond the limits of its AML/CTF compliance and risk management system."
It also stated that the employees within the casino:
"Appear to not fully appreciate the quantitative magnitude of those risks when attached to operations of the casino's current size – much less its anticipated future size."
Reportedly, Moneyval suggested that in light of the findings, Casinos Cyprus should be blocked from expanding its gambling activities until it can demonstrate such effectiveness.
Global Gaming Market Forecast to Show Positive Growth During 2020-2024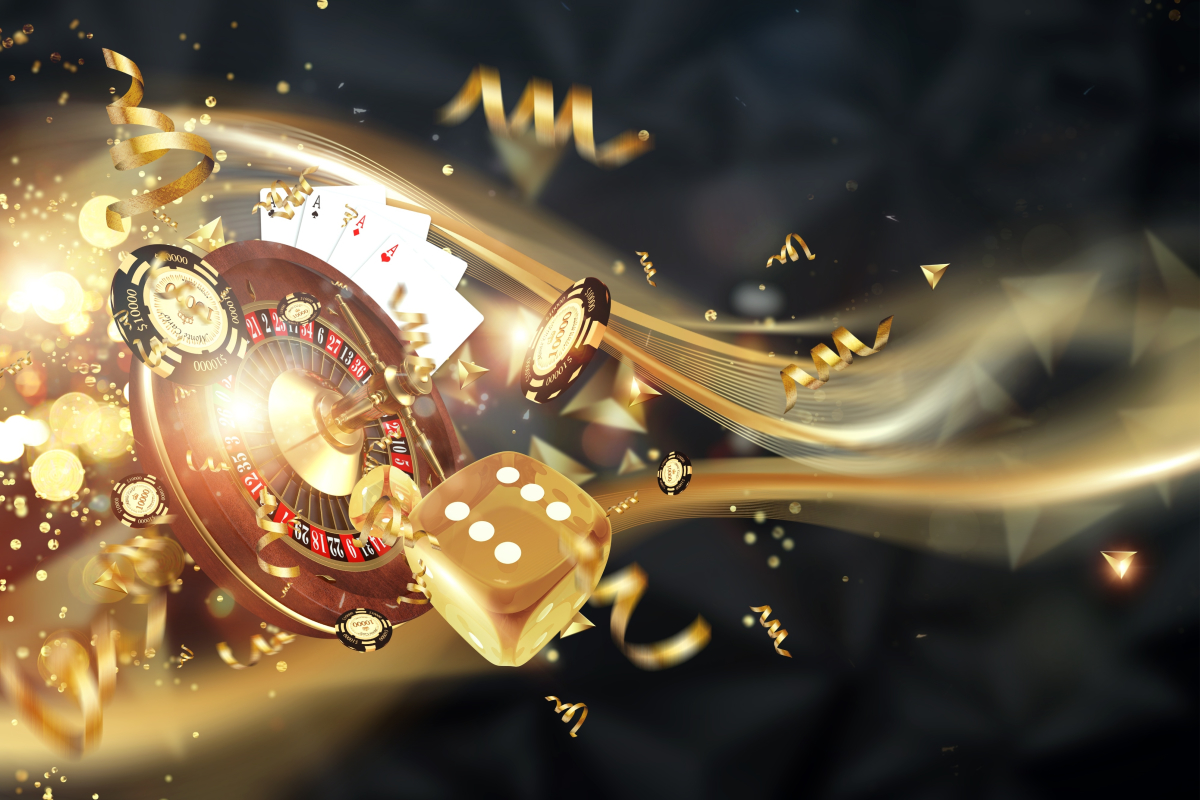 Reading Time:
3
minutes
The "Global Gambling Market: Size, Trends & Forecasts (2020-2024)" report has been added to ResearchAndMarkets.com's offering.
The gaming industry is a term interchangeably used for the gambling industry. The term Gambling is more preferred by companies operating within the gambling market. As for them, it sounds sort of more legal to be known as a Gambling company instead of a gambling company. Gambling is defined as any game or activity in which a particular player risks his/her money in the expectation of winning more money.
The global gambling market can be segmented on the basis of product type and platform type. The market can be bifurcated into casinos, lotteries, gaming machines and betting on the basis of product type. On the basis of platform type, the market can be sub-segmented into land-based and online categories.
The global gambling market is forecasted to showcase positive growth through the forecast period (2020-2024). The market growth is estimated to supported by various growth drivers such as increasing spending capability, legalization of gambling in countries such as the US, rising penetration of smart devices, hike in internet penetration, an overall increase in global population especially within those lying in between the ages of 20-64 years.
The market is also confronted by some challenges such as the negative perceptions surrounding the gambling market and lack of internet connectivity in developing countries. The emergence of bitcoins, a growing number of mergers and acquisitions (M&A), the use of augmented reality to enhance gambling experience and cloud gaming are some of the major trends existing in the market.
The 'Global Gambling Market: Size, Trends & Forecasts (2020-2024)' report provides an in-depth analysis of the global gambling market followed by an analysis of its segments in terms of value. The report also consists of an analysis of the gambling market by value in regions such as the Americas and Europe. The gambling markets of Italy, the UK and France have been analyzed under the European region. Under the competitive landscape, different players in the gambling market have been compared on the basis of revenue generated and market capitalization.
The report also assesses the key opportunities in the market and outlines the factors that are and will be driving the growth of the industry. Growth of the overall global gambling market has also been forecasted for the period 2020-2024, taking into consideration the previous growth patterns, the growth drivers and the current and future trends.
Key Topics Covered:
1. Executive Summary
2. Introduction
2.1 Gambling Industry: An Overview
2.2 Regulations on Gambling: An Overview
2.3 Gambling Market Segments
3. Global Market Sizing
3.1 Global Gambling Market: An Analysis
3.2 Global Gambling Market: Product Type Analysis
3.3 Global Gambling Market: Platform Type Analysis
3.4 Global Gambling Market: Regional Analysis
3.4.1 Global Gambling Market by Region (America, Europe and Rest of the World)
4. Regional Analysis
4.1 America Gambling Market: An Analysis
4.2 America Gambling Market: Product Type Analysis
4.3 America Gambling Market: Platform Type Analysis
4.4 Europe Gambling Market: An Analysis
4.5 Italy Gambling Market: An Analysis
4.6 UK Gambling Market: An Analysis
4.7 France Gambling Market: An Analysis
5. Market Dynamics
5.1 Growth Drivers
5.2 Challenges
5.3 Market Trends
6. Competitive Landscape
6.1 Global Gambling Market Players by Financial Comparison
7. Company Profiles
Flutter Entertainment (Paddy Power Betfair Plc)
International Games Technology Plc.
Scientific Games Corporation
The Stars Group
For more information about this report visit https://www.researchandmarkets.com/r/874bkd
About ResearchAndMarkets.com
ResearchAndMarkets.com is the world's leading source for international market research reports and market data. We provide you with the latest data on international and regional markets, key industries, the top companies, new products and the latest trends.
FDJ Revenues Rise in 2019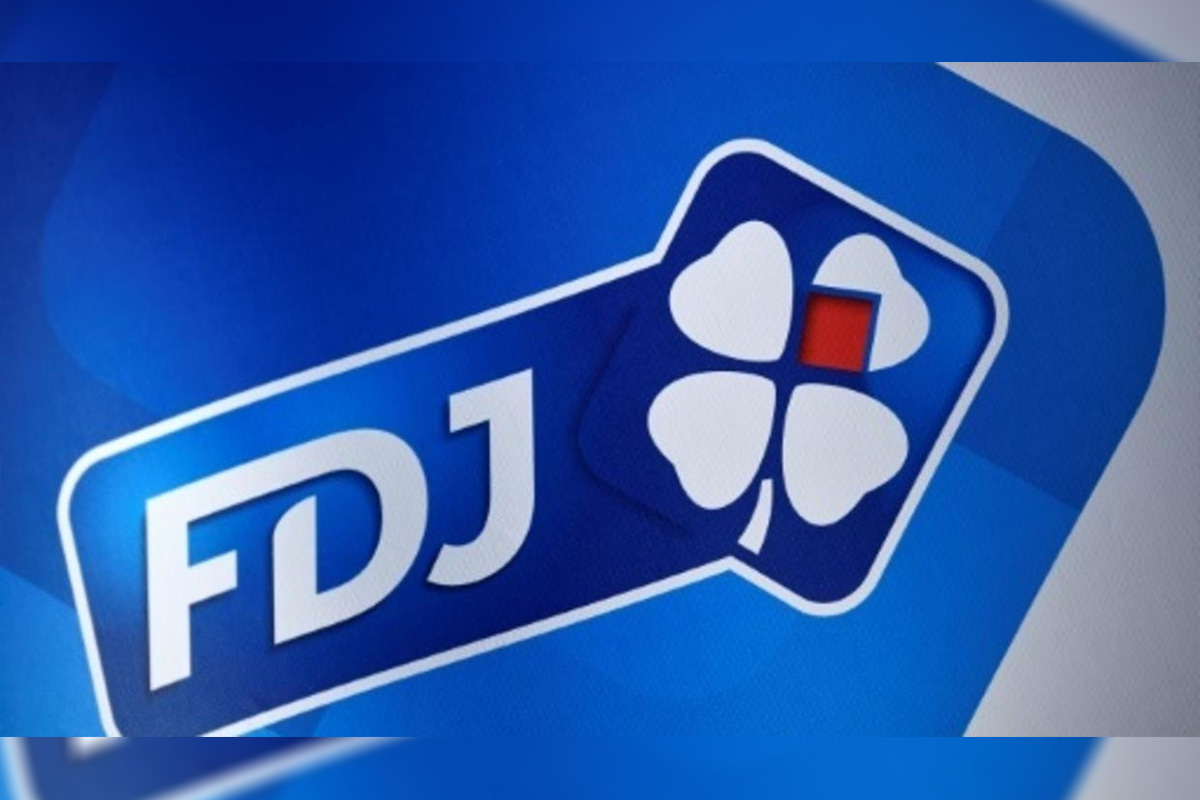 Reading Time:
< 1
minute
Française des Jeux (FDJ), the national lottery operator in France, witnessed a 9 per cent year-on-year increase in revenues, as its proceeds reached €1.96 billion in 2019, according to its full financial statement. Total wagers increased 9 per cent to €17.2 billion and EBITDA hiked 9 per cent to €346 million. However, the Net profit saw a 22 per cent decreased compared to last year.
FDJ Chairwoman and CEO Stéphane Pallez, said: "2019 will be remembered as a landmark year for Française des Jeux with the great success of its initial public offering to numerous institutional investors, individual shareholders, and Group employees. 2019 was also characterised by very strong growth in all our businesses, across all sales channels, both physical and digital, and the Group's excellent operating and financial performances.
The financial statement has its projections for 2020: the French operator forecasts a revenue rise of 5 per cent and 5 per cent increase in stakes. EBITDA margin is expected to be maintained above the 20 per cent mark. These increases are projected due to a busy 2020 with the UEFA Euro 2020 and a new Euromillions format.