VENN-The New Home For Gaming, Esports And Pop Culture Entertainment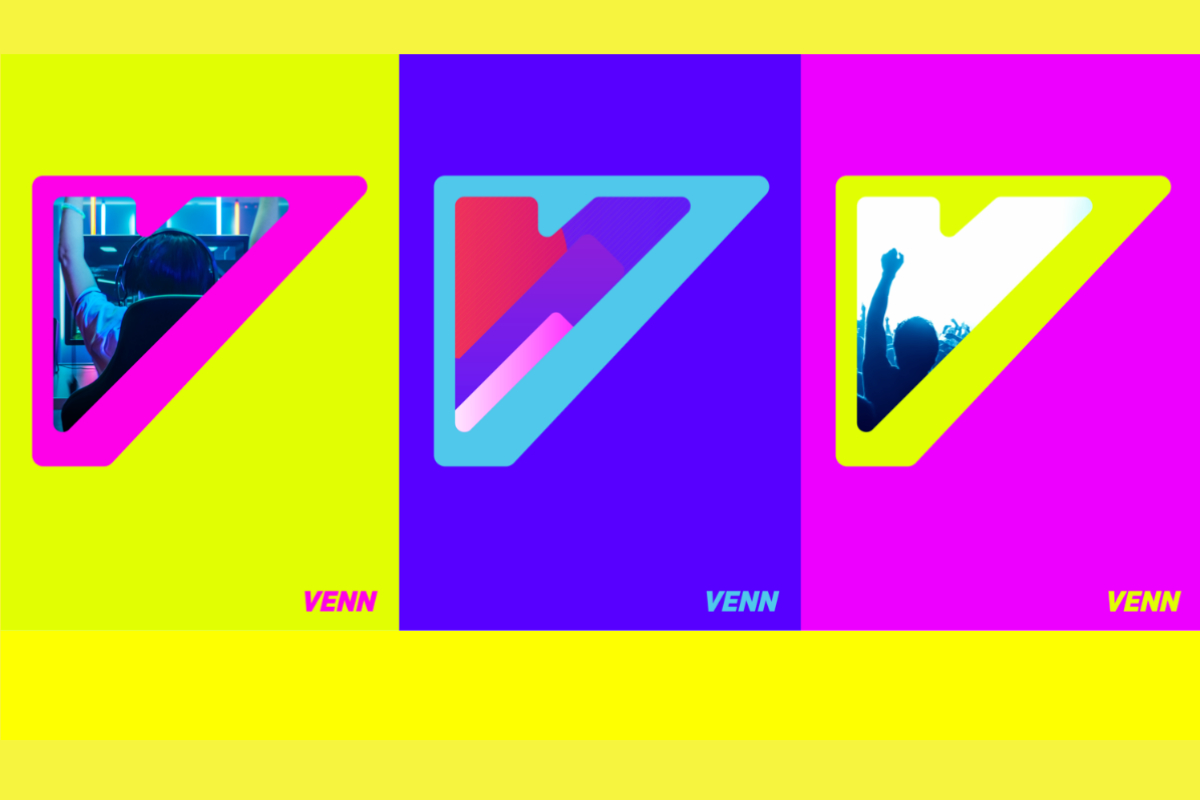 Reading Time:
3
minutes
Gaming industry visionaries Ariel Horn, the four-time Emmy winning producer that pioneered esports broadcast production at Riot Games and Blizzard Entertainment, and Ben Kusin, seasoned entrepreneur and former Global Director of New Media at Vivendi Games, announced the creation of VENN – a new network launching in 2020 with live studios in New York and Los Angeles, aimed at gaming, esports and entertainment audiences. With $17 million in seed round funding from investors spanning multiple industries, this new post cable TV network will cater to the $150 billion global gaming industry and live at the intersection of entertainment and gaming cultures.
"Video games continue to define the culture of today's youth. Streamers, casters, content creators, esports athletes – these are our new celebrities," said Ben Kusin, Co-CEO of VENN. "VENN is giving this generation an overdue home and a heartbeat, with bi-coastal broadcast studios incorporating live audiences, premium production values, a 24/7 linear offering, and engaging and innovative formats that elevate and promote a culture traditionally overlooked by broadcast media."
"We've been polishing our craft on global stages for years while dreaming up new ways to create memorable esports broadcast experiences," said Ariel Horn, Co-CEO. "VENN will bring together the best and brightest talent to apply the same creativity and big-picture thinking to greater gaming and entertainment content, building a bridge from our industry into the world that surrounds it."
The investment round is co-led by BITKRAFT, the first esports investment fund in the world with a diverse global portfolio of more than 35 companies across its two fund generations.
"It's about time we significantly raise the bar for video content in gaming and esports. We need to elevate the stars and stories in our community and provide a better and larger opportunity for brands to reach gamers. We have no doubt that Ariel and Ben are the guys to get this job done and are incredibly excited for a new level of entertainment value in gaming and esports," said Jens Hilgers, Founding Partner of BITKRAFT.
Additionally, VENN brings together an elite consortium of investors spanning the worlds of gaming, sports, entertainment, culture and business. Included in this group are:
–  Marc Merrill, co-founder of Riot Games
–  Mike Morhaime, co-founder of Blizzard Entertainment
–  Amy Morhaime, former head of global esports, Blizzard Entertainment
–  Kevin Lin, co-founder of Twitch
–  aXiomatic Gaming, a premiere esports investment group with holdings in gaming and esports properties including Team Liquid, Niantic and Epic Games
–  BDMI, a corporate venture capital arm of Bertelsmann, the global media, services, and education company
–  YuChiang Cheng, co-founder of World Golf Tour and President of Topgolf Media
–  Lifeline Financial Group, a full-service multi-family office based in Beverly Hills, representing high profile clients across sports and entertainment
–  Reimagined Ventures, the private capital group of Alec Litowitz, founder of Magnetar Capital and Cloud9 investor
"The exciting thing about VENN is its potential to expose what is so compelling about gaming culture to a wider audience," said Marc Merrill, Co-Founder, Riot Games. "I look forward to seeing the content they create and the opportunities they're going to open up for players everywhere."
Designed for fans across all platforms, VENN was created as a singular media brand to unite a fragmented media marketplace. Its content will span multiple categories of entertainment, with original programming produced both in-house and with some of the biggest names and creators in gaming, entertainment, streaming, and esports.
"I'm proud to support the team at VENN on an exciting new milestone for digital entertainment," said Mike Morhaime, Co-Founder, Blizzard Entertainment. "Having a central location for high quality content from across the industry is an important foundational step for gaming communities."
"The explosion in gamer-driven digital entertainment over the past decade has shown that traditional models must evolve to keep up with this new audience," said Keith Titan, Partner at BDMI. "We believe that Ben and Ariel bring the passion, experience, and authenticity critical to creating content that serves, engages and challenges the digital audience. We're thrilled to be part of their support network as they put this bold new vision into action."
"VENN will be everywhere the gaming audience consumes content: Streaming platforms, VOD, 24/7 linear and social networks," said Ariel Horn. "Pioneering a truly interactive broadcast network will enable the kind of experiences these audiences demand."
More information on VENN will be released in the coming months and you can learn more by visiting the company's website – www.venn.tv and following VENN on social media @watchvenn.
About VENN:
VENN is a new 24/7 post-cable TV network aimed at gaming, esports and entertainment audiences. Launching in 2020 and broadcasting live from studios in New York and Los Angeles, VENN will be distributed across a broad range of media platforms and offer original programming produced in-house and in partnership with some of the biggest names and creators across industries.
Source: VENN
The Chiefs Esports Club Partners with L'oréal Paris Men Expert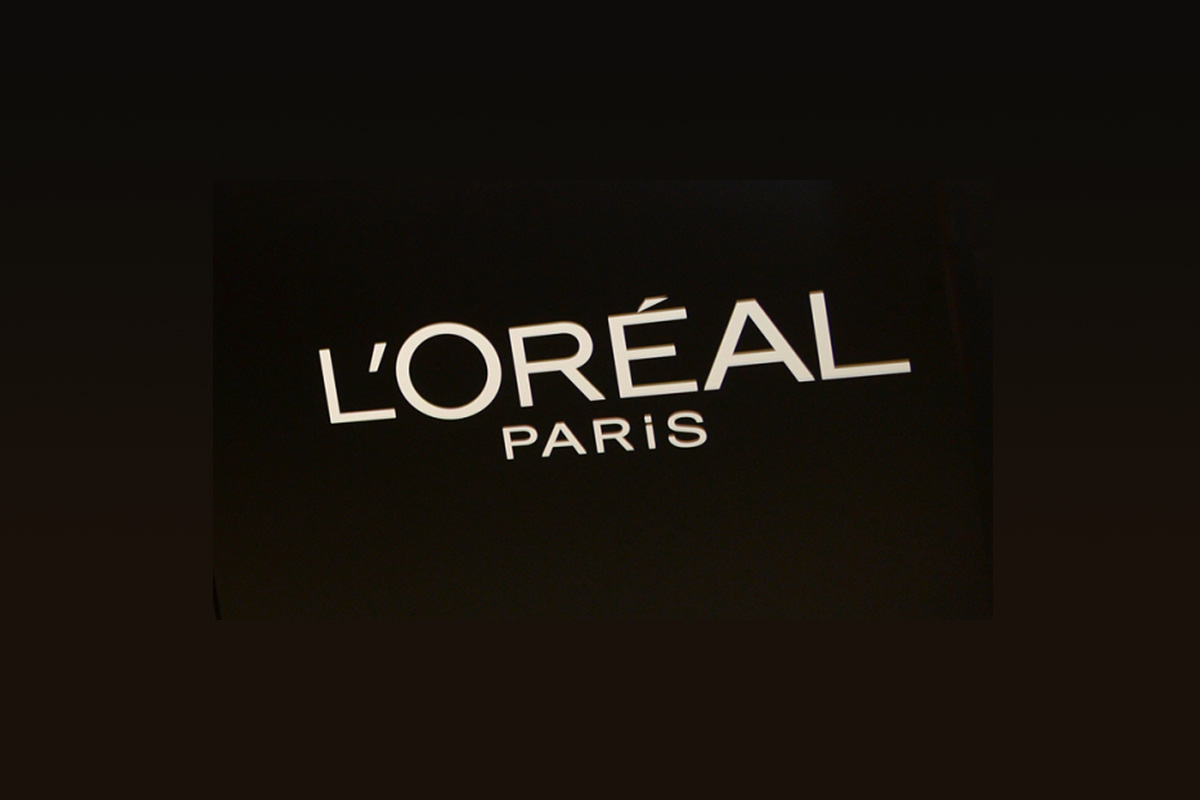 Reading Time:
< 1
minute
Australian esports organisation The Chiefs Esports Club has announced a partnership with the leading men's skincare and grooming brand L'Oréal Paris Men Expert. The deal makes the brand a major partner of the club for the rest of 2020.
L'Oréal Men Expert is a global brand with a portfolio of leading men's grooming products covering everything from skincare, shaving, beard grooming, hygiene and hairstyling. They will be keeping The Chiefs feeling confident, energised and looking great at all times.
"We've all had late night gaming sessions and sacrificed how we feel the next morning to get one more game in. L'Oréal Paris Men Expert is a perfect fit for gaming and esports culture to keep us going and feeling fresh. We're excited to introduce such a prestigious brand to the industry and can't wait to see the benefit for all our fans," Nick Bobir, CEO of The Chiefs, said.
"We are extremely excited to be partnering with The Chiefs in 2020 and introducing many of their fans to L'Oréal Paris Men Expert, a portfolio of skincare products designed to deliver an instant energy boost and set men up for success. Joining forces with The Chiefs is a testimony of building brands together & providing value for our fans and consumers," Raagjeet Garg, Marketing Director of L'Oréal Paris Australia, said.
WePlay! VALORANT Invitational Announcement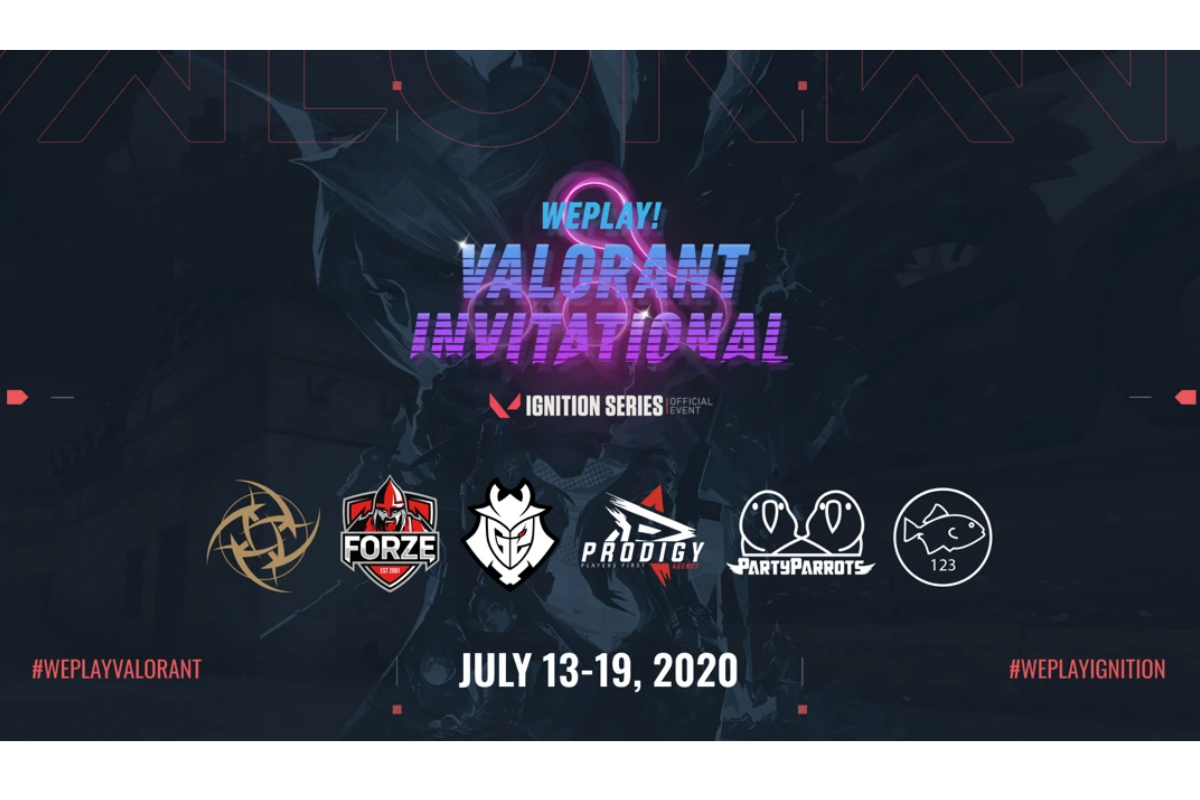 Reading Time:
< 1
minute
Eight teams will fight for competitive dominance and a hefty prize pool.
We at WePlay! Esports are proud to announce our first VALORANT tournament. In this event, six invited teams will be joined by two Open Qualifier winners to fight for a prize pool of $50,000. This event is another entry in the VALORANT IGNITION SERIES.

Invited teams
PartyParrots

fish123

Prodigy

Ninjas in Pyjamas

G2 Esports

forZe
Event format & dates
The tournament kicks off with Open Qualifiers on July 13 and 14. The qualifiers are two separate single-elimination brackets. The final series in each qualifier is BO3, the rest are BO1. Teams are allowed to participate in both qualifiers.
Sign up for Open Qualifier #1
Sign up for Open Qualifier #2
The eight invited and qualified teams will participate in a Swiss Bracket group stage that takes place on July 15–17. Four teams will proceed to the next stage.
The winners of the group stage will be seeded in a single-elimination bracket. The Semifinals will be played on July 18; the final series will be played on July 19.
All main event matches, including the Finals, are BO3.
"We have been following VALORANT since its announcement, and now welcome the opportunity to apply ourselves in the new title. As usual, we will try to make the event dramatic, unusual, and unforgettable. We're hoping that VALORANT will enjoy WePlay! Esports' style and our regular viewers will have fun with the new game." – Eugene "Hitras" Shepelev, Lead Esports Manager at WePlay! Esports.
"The IGNITION SERIES is definitely setting up a standard of play for VALORANT, the likes of which we've never seen before, and will undoubtedly begin to influence competitive audiences in their decisions around play." – Joe Ziegler, Game Director at Riot Games.
BETBY ADDS NEW TITLE TO BETBY.GAMES PORTFOLIO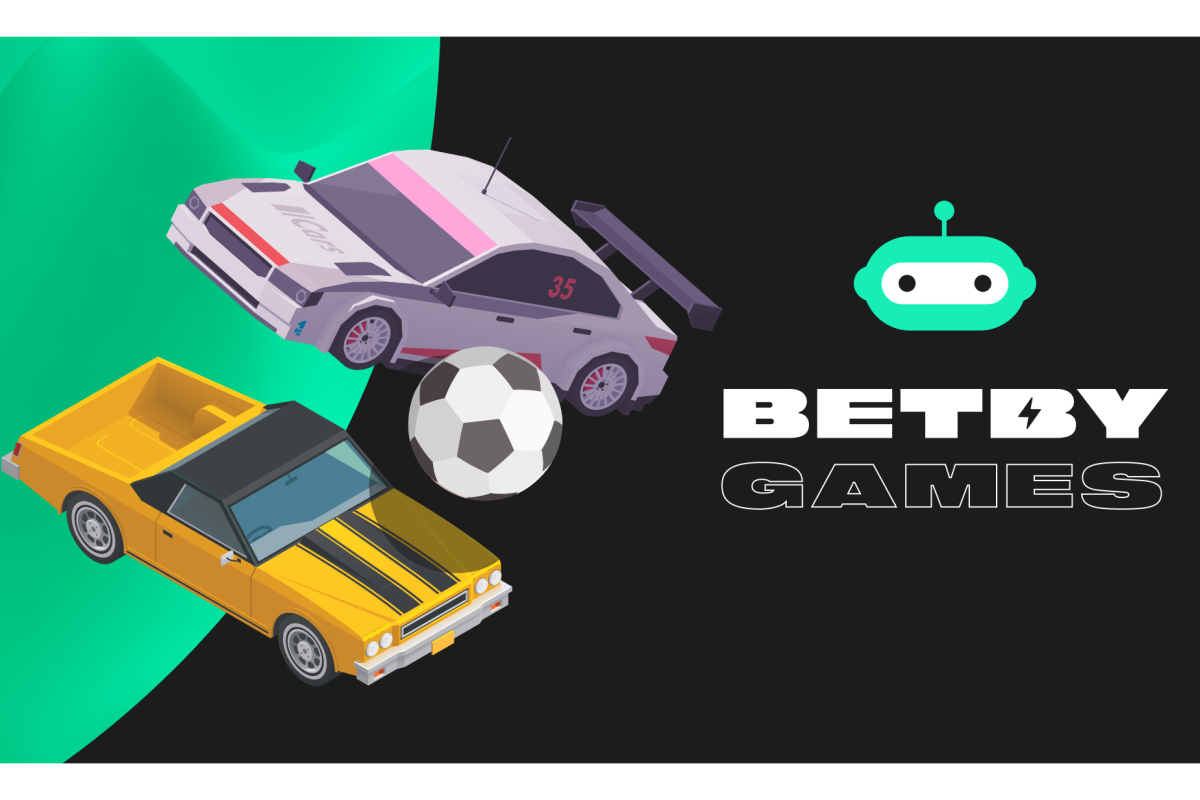 Reading Time:
< 1
minute
Sports betting supplier BETBY has further expanded its Betby.Games offering with an esports variant of Rocket League.
BETBY is set to offer unique markets and betting options on the popular arcade-style vehicular soccer game, which has garnered fans around the world.
The new title will join Football and Basketball in the supplier's expanding selection of esports products, joining live games alongside the provider's innovative sportsbook offering. Tennis and combat sports competitions are currently in development to be added to the growing titles.
BETBY's portfolio is live with customers across the globe, excelling in high-growth markets and with customers desiring agile, customisable platforms to suit the needs of regulation within their jurisdiction.
The entire BETBY esports collection can be smoothly and swiftly integrated and active for an operator via an API integration.
Leonid Pertsovskiy, Chief Executive Officer at BETBY, said: "We are delighted to be adding another exciting title to our Betby.Games line of products with the addition of yet another esports event.
"Esports has seen an impressive surge in interest recently and it continues to be one of the fastest growing verticals in the industry. Our multi-product approach continues to bear fruit and we can't wait to see how our new game is received, with plenty more in the pipeline too, so watch this space!"