CasinoFair rebrands to serve new generation of player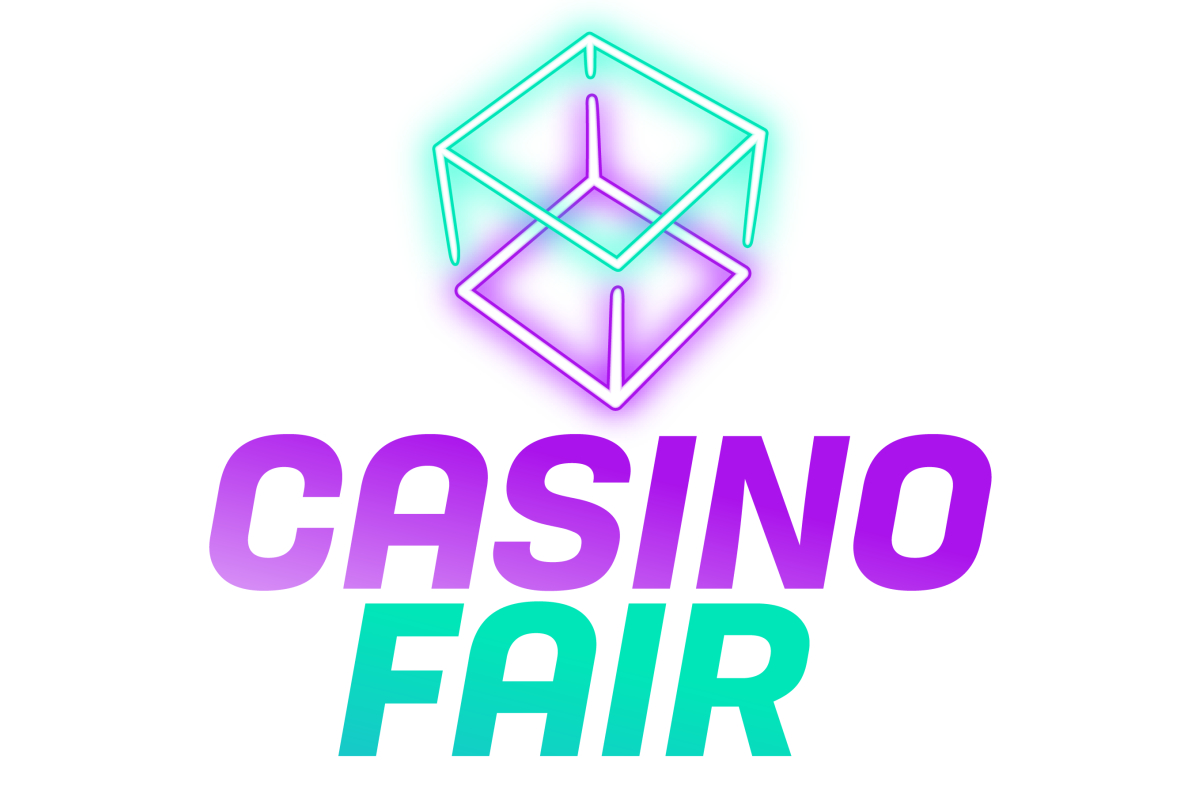 Reading Time:
2
minutes
Premium blockchain casino CasinoFair has undergone a major rebrand in conjunction with an update to its user interface.
Marking the one year anniversary since the premier decentralised casino went live, the rebrand delivers a new logo and aesthetic which.is grounded in a wider user experience incorporating gameplay, promotions and future features to be launched.
CasinoFair has executed the new brand on the back of player feedback and behaviour, which it has found to differ considerably to usual igaming player behaviour and demands.
With a predominantly young millennial, male player base, the new logo is more in-keeping with the innovative blockchain sector and further away from the traditional, dated imagery often associated with land-based and traditional igaming companies.
One of the rebrands key tenets, 'Player Power', will see CasinoFair put the player back in control. Guaranteed Fair technology, instant payouts and full custody of funds will give players the respect and treatment they deserve and which has been lost across much of the gaming industry.
The casino's other principle of 'Unrivalled Fun' will deliver the best in pioneering blockchain games, many of which have not been seen before, as well as innovative promotions and strong community engagement which makes every win feel that more special.
The new colour palette consists of bright tones with subtle pastel skews, bringing to life both CasinoFair's priorities of fun, vibrant casino experiences with the reliability that players desire from their gambling companies.
Lloyd Purser, MD at CasinoFair, said: "CasinoFair has led the way in delivering premium blockchain experiences since its launch one year ago, and to build on this momentum we have listened to our players and delivered a rebrand that will serve this new generation of player far better.
"The new logo, colourway and values of 'Unrivalled Fun' and 'Player Power' have all been implemented to appeal to a player who wants more from their casino experiences and see blockchain technology, and the fairness and innovation it brings, as the solution."
CasinoFair also recently launched its new wallet, powered by FunFair Technologies, which streamlines the sign-up and funding journey significantly, bringing the benefits of blockchain gaming to a mass market of players both inside and outside the creative sector.
Jason Yee Appointed as Quanta CFO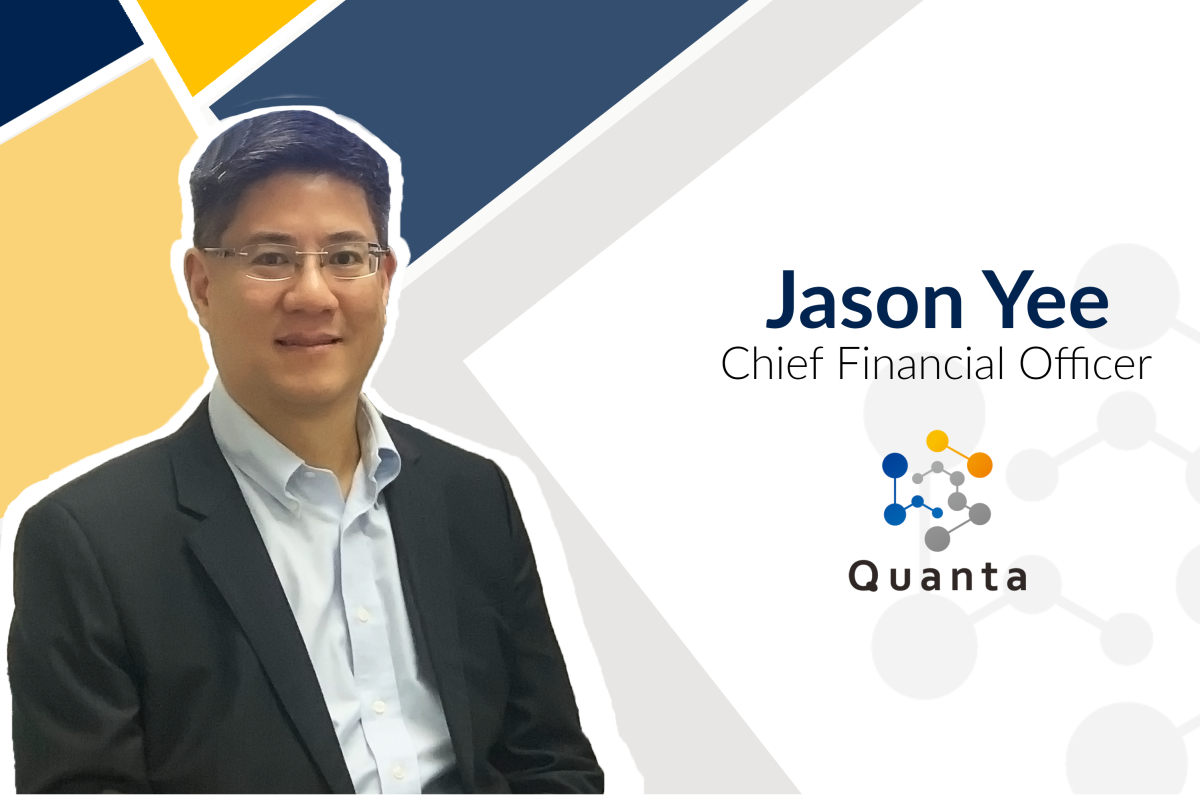 Reading Time:
2
minutes
Quanta is delighted to announce the appointment of Jason Yee as the company's new Chief Financial Officer.
This key appointment comes as a direct result of the strategic review undertaken by Dynamic Partners. The review highlighted the need for an experienced CFO with knowledge and understanding of blockchain and cryptocurrency, as well as expertise in business transformation. The Quanta board immediately acted upon this and found the ideal candidate in Jason.
Quanta's CEO, Harmen Brenninkmeijer commented: "This is a key appointment for the business as we expand our efforts towards becoming the leading provider of blockchain solutions for gaming. Jason is the ideal candidate, with a distinguished financial background and several years of experience in the blockchain industry, which is invaluable. Jason joins the Quanta team at an exciting time as the business gears up to expand its reach and establish new customers and partnerships in emerging markets."
Jason said: "I'm excited to be joining Quanta at such a formative point in the development of the company. I am looking forward to contributing to the company's success as a leader in the blockchain gaming space, pioneering the usage of blockchain in the gaming industry, and I am sure that this next year is going to be a hugely positive one for Quanta."
Jason graduated with BCom and MBA degrees from the University of Toronto, and is qualified as a Certified Public Accountant in Canada, USA, and Hong Kong. He has over 25 years of banking experience with large financial institutions, including BNP Paribas, JP Morgan, and Morgan Stanley. His roles have included controllership, regulatory reporting, cost management, financial reporting, performance and sales reporting, business transformation, and as a finance head across the Asian region. He has experience with other initiatives (most notably blockchain and digital transformation), including restructuring both within an organization and via external strategic alliances to ensure viability of operations and profitability from a stakeholder's perspective.
Fairspin, the First Blockchain-supported Casino, Takes Online Gaming World by Storm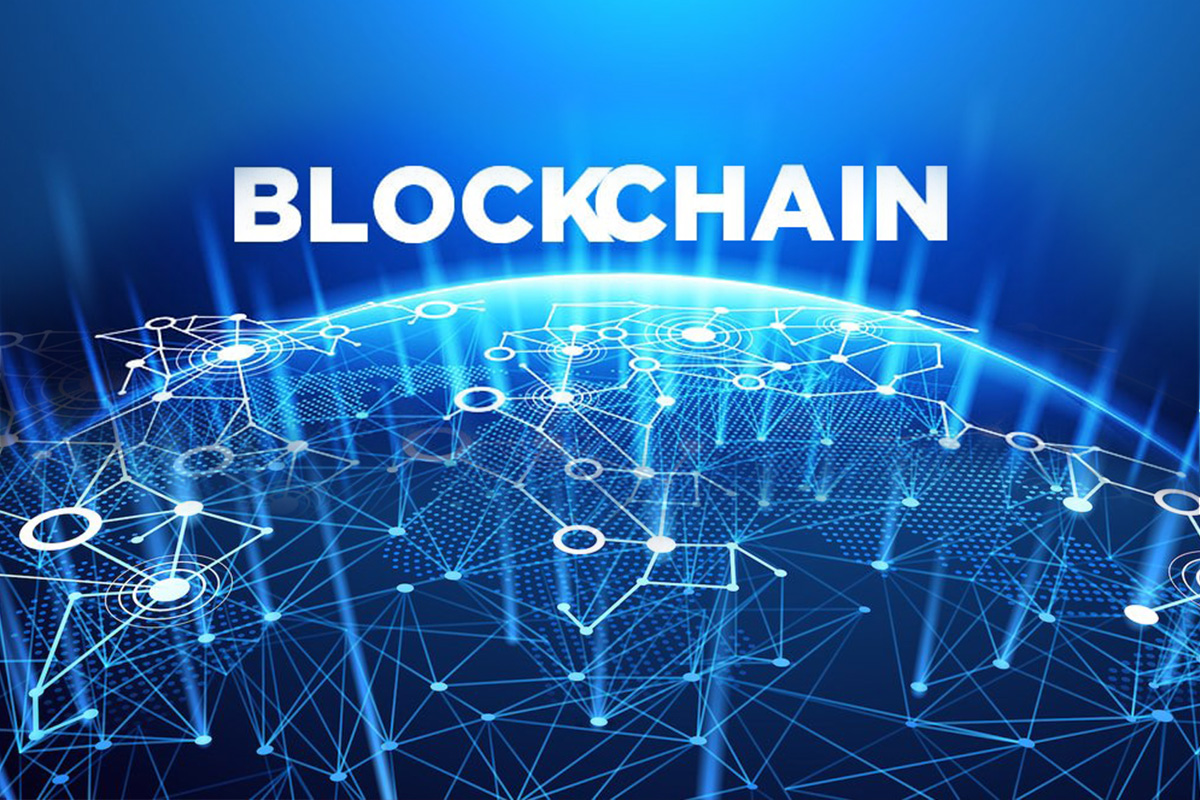 Reading Time:
2
minutes
An online casino that lets players make buy-ins with cryptocurrency, Fairspin has already generated 53,000 Etherium – currently worth almost $14 million – in winnings
The world's first-ever blockchain-supported online casino, Fairspin is revolutionizing the world of digital gaming by providing players with much greater transparency and security. Through its use of the TruePlay blockchain platform, Fairspin also lets players make buy-ins in their preferred cryptocurrency, including Ethereum, Bitcoin, Tether, Cardano and Dash. Since first coming online in late 2018, Fairspin has generated a whopping 53,000 Ethereum – almost $14 million by today's exchange rate – worth of payouts.
Unprecedented transparency
All transactions and statistics (including bets, payouts, bonuses, balances and probabilities) can be easily monitored on Fairspin's website and verified on a blockchain explorer. Using this publicly available data, Fairspin highlights its most lucrative games in terms of total payouts. Within the past month, these have included 'Steam Tower Touch' ($2,058) and '7 Sins' ($1,283).
Available in eight languages, Fairspin offers a range of classic casino games, including slots, roulette, lotto, and card games, among others. Fairspin players see frequent jackpots. One player recently won $4,355 playing the 'Book of Gold' slots game, while another made $3,799 (off a single $10 bet) in 'Shaolin Spin'. With a view to rewarding its most loyal players, Fairspin recently introduced a 'VIP Club', members of which receive special bonuses with every new deposit they make.
TruePlay tokens: Digital gambling chips
Players can make their deposits in cryptocurrency, which are then automatically converted into TruePlay (TPLAY) tokens, with 1 Etherium (or its equivalent) buying 1,000 tokens. These unique tokens were specially designed and developed by the TruePlay blockchain platform, which meticulously records and tracks all token activity. Players can use these TPLAY tokens to place their bets in the game of their choice. When players are ready to cash out, their tokens are reconverted into the currency in which the initial deposit was made. Because TPLAY tokens were developed exclusively for gaming on Fairspin, they are not subject to price volatility.
About Fairspin:
Fairspin is a blockchain-based online casino that operates under the Curacao gaming license. The online casino partners with the leading online gaming providers including NetEnt, Microgaming, Spinomenal and more. Fairspin's platform is available in English, Russian, Polish, Turkish, German, Spanish, Portuguese, and Japanese.
SOURCE Fairspin
FC Barcelona & Chiliz Join Forces In A New Global Blockchain Alliance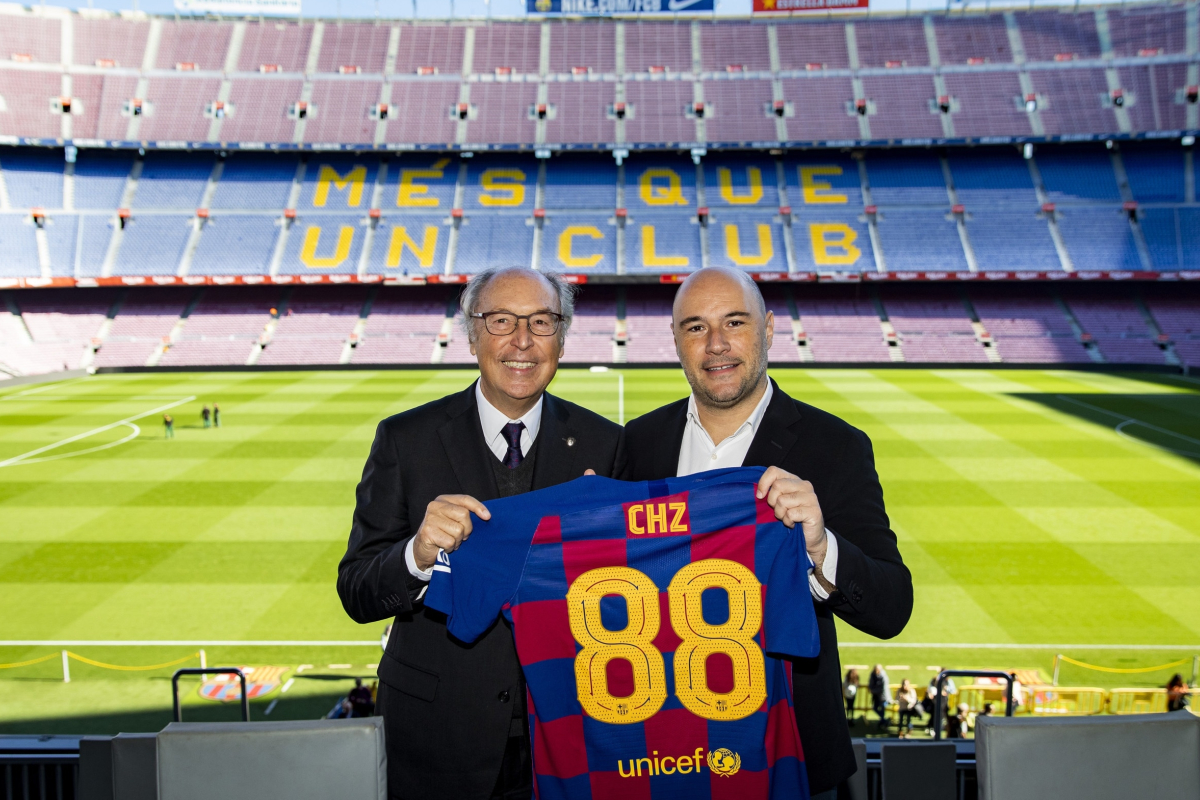 Reading Time:
2
minutes
The Partnership Will Increase Engagement Between the Club & Its Global Fanbase Through Barça Fan Tokens ($BAR) on Chiliz Fan Voting & Rewards Mobile App Socios.com
FC Barcelona has signed a new global partnership agreement with world leading blockchain-based fan engagement platform for sports & entertainment Chiliz. The agreement, which is part of Barça's new digital and commercial strategy, will help the Club stay closer to its global fanbase through Barça Fan Tokens ($BAR), digital assets that allow supporters to take part in polls and surveys on Chiliz fan voting & rewards mobile app Socios.com.
Barça fans all over the world will be rewarded for every action taken on Socios.com, climbing up leaderboards and receiving reward points which can be exchanged for exclusive merchandise and unique once-in-a-lifetime experiences. $BAR Fan Token holders can also look forward to other features on Socios.com, including Chat, Fan Token trading, games and community challenges.
The agreement is the first blockchain partnership to be signed by the club, and is part of FC Barcelona's global expansion strategy. The new partnership boosts the Club's commitment to looking to new digital channels and formats for connecting and generating engagement with their global audience.
Statement by Josep Pont, FC Barcelona Board Member and Head of Commercial Area
"We are proud to welcome Chiliz to the Barça family as a new global partner. This agreement will give us the chance to set up innovative marketing and partnership activations with a clear focus on the digital realm to take the Club closer to our fans around the world. This agreement also forms part of FC Barcelona's goal to become associated with leading brands that can help us consolidate our new commercial and digital strategy, with the development of new streams for the generation of resources helping to make us a benchmark both on and off the field."
Statement by Alexandre Drefyus, CEO & Founder of Socios.com & Chiliz
"We are very excited to welcome FC Barcelona to Socios.com, and even more excited to start engaging with their massive fan base around the world. With over 300 million fans worldwide, Barça's fandom spans countries as well as cultures. The Club is without a doubt the most renowned and the most supported football club in the world and we can't wait to see their fans start to influence Club decisions. Adding FC Barcelona fans to the Socios.com global community takes us one step closer to our goal of mainstream adoption of blockchain. Every time a fan downloads the app, we are furthering education, and every time a fan buys a Fan Tokens, we are strengthening the use cases of this innovative technology."
Barça Fan Tokens will be available in Q2 2020. 40 million will be made available, with each $BAR costing €2 at the initial point of sale.
Fans will be able to purchase Barça Fan Tokens when the FC Barcelona Fan Token Offering (FTO™) opens. In order to buy Barça Fan Tokens, fans must use Chiliz ($CHZ), the digital currency of Socios.com. Fans can buy $CHZ on the Socios.com app, or they can transfer from a digital wallet. Fan Tokens can also be purchased on Chiliz.net – the world's first crypto exchange for sports & entertainment. $CHZ is listed on many of the world's largest cryptocurrency exchanges.
Fans will also be able to accumulate free $CHZ and $BAR Fan Tokens periodically through Token Hunt, Socios.com's in-app Augmented Reality (AR) feature.