Five Vectors Closes $1M Seed Round Led By BITKRAFT Esports Ventures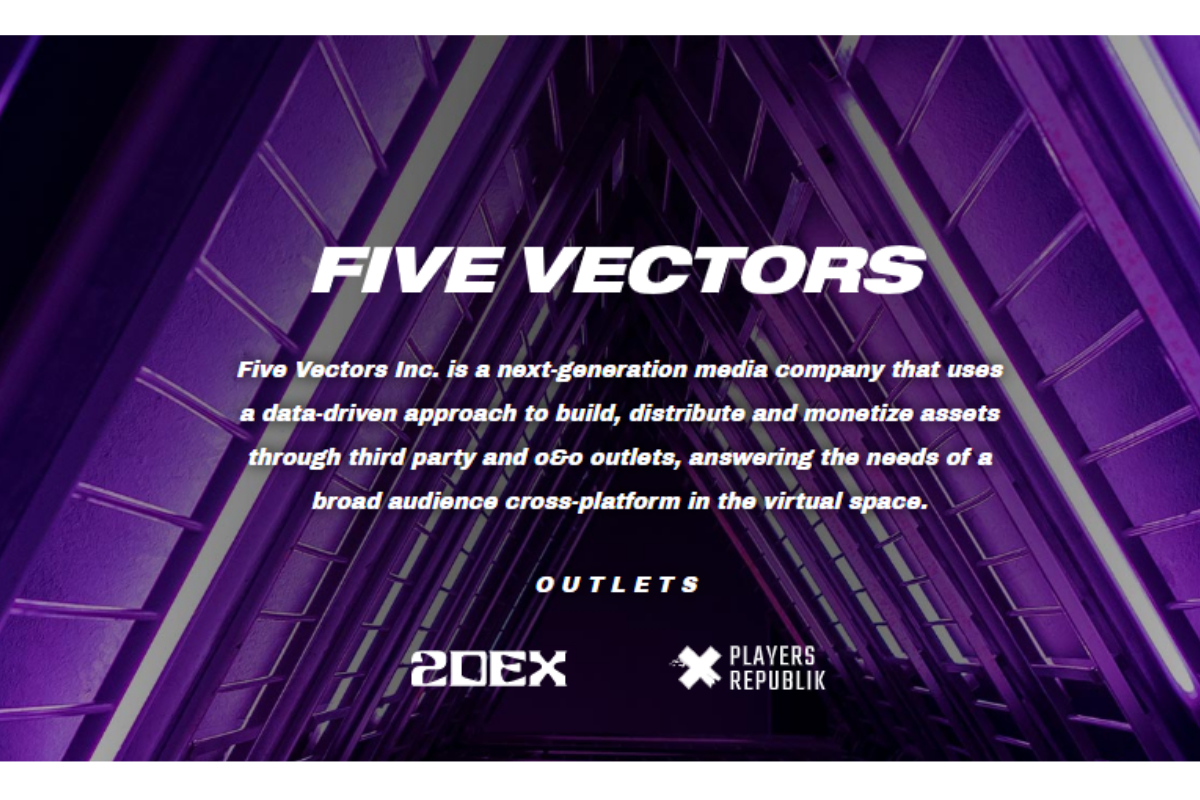 Reading Time:
2
minutes
Former Universal Music Group and ESL executives come together to connect up-and-coming music artists with the global gaming community
Five Vectors Inc, a music startup that works with up-and-coming artists and produces brand new music tracks that are tailor-made for gaming audiences, announced today a $1 million seed round, led by BITKRAFT Esports Ventures. Through direct partnerships with some of the gaming industry's biggest publishers and esports organizations, tracks produced by Five Vectors will become the legendary anthems for esports teams, leagues, and games to be enjoyed by millions of players and viewers around the world.
The company has produced over 80 audio tracks and signed up-and-coming artists and multiple producers. Five Vectors has partnered with esports and gaming companies to create music for Rainbow Six Siege esports, anthems for the SK Gaming's League of Legends team, soundtracks for Playbrain's esports initiatives in Japan, as well as other global partnerships.
"We are extremely proud to welcome Jens and the BITKRAFT Esports Ventures family as an investor in Five Vectors," said Andres Lauer, CEO and co-founder of Five Vectors Inc. "We see a powerful overlap between music and gaming and created Five Vectors to fill the gap in the industry by providing customized music solutions for the global gaming audience.
The co-founders, Andres Lauer and Wasae Imran, have merged their extensive music and esports experience as former executives at Universal Music Group and ESL to create a company that enables upcoming artists to gain exposure to an ever-growing audience of gamers and game publishers. Additionally, companies that are looking to stream to a global audience have access to streamlined international music licensing rights through the catalogue of wholly-owned music that Five Vectors offers. This initial seed funding will be used to attract additional music talent and continue to develop an integrated tech stack to make music more accessible to game publishers, platforms, teams, leagues and creators across the gaming and esports industries.
"Music and games are coming together in new ways, and what we see happening in this crossover are really magical and powerful new entertainment experiences. With our investment in Five Vectors, we are supporting an incredibly ambitious team that has subscribed itself entirely to music experiences and technology in gaming and esports," said BITKRAFT founder and managing partner, Jens Hilgers. "Simply speaking, Five Vectors is bringing new music for gamers and gaming. The technology that Five Vectors is developing under the hood is true innovation in the music space."
To learn more about Five Vectors, please visit www.fivevectors.io.
About BITKRAFT Esports Ventures:
An early and mid-stage investor focused on the esports sector, BITKRAFT discovers, supports, and scales esports startups globally along with the industry's most influential companies. BITKRAFT Esports Ventures was founded in 2016 by esports legend, Jens Hilgers. Hilgers previously founded ESL and served as CEO before selling the majority stake to MTG in 2015. In addition to serving as Managing Partner at BITKRAFT, Jens is the Co-Founder and Chairman of G2 Esports.
About Five Vectors :
Founded in 2019, Five Vectors is a music company that works with up-and-coming artists and produces brand new music tracks that are tailor-made for gaming audiences. Based in LA and Berlin, Five Vectors currently operates two brands 2DEX, a gaming-focused music label brand, and Players Republik, a consumer-facing gaming brand creating apps and outlets for audio products. Five Vectors was co-founded by Wasae Imran, former Global Head of Video Network at ESL, and Andres Lauer, former Head of Digital Strategy and advisor to the President & CEO Universal Music Central Europe. For more information, visit www.fivevectors.io.
Game on for the Global Esports Federation With Top Ranking Esports Athlete Tokido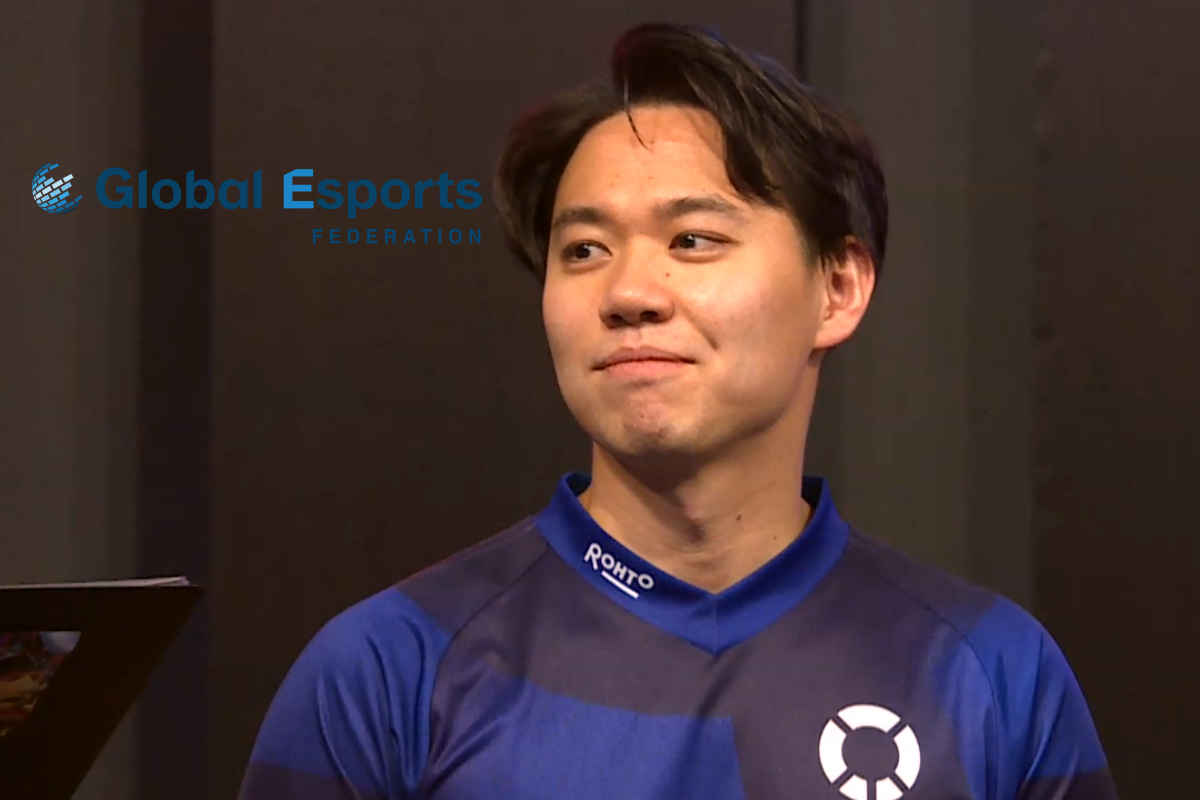 Reading Time:
2
minutes
The Global Esports Federation enhances its Athletes and Players Commission with the inclusion of Japan's top gamer, Hajime Taniguchi, better known as Tokido.
"Esports is now among the fastest growing sport and entertainment globally. Skills and commitment alone are not enough to guarantee long-term success in esports, health and wellbeing are as important to ensure a sustainable career in esports. I'm honored to be a part of a worldwide organization that places equal emphasis on the overall wellbeing of players and athletes, empowering them to keep levelling-up their game, and at the same time establishing a sustainable career pathway for esports athletes to succeed," said Tokido, Esports Champion, Member of Athletes and Players Commission, Global Esports Federation.
"We are thrilled to welcome an esports legend onto the Athletes and Players Commission. I trust that the Global Esports Federation will benefit greatly from his expansive experience having competed on some of the most prestigious world stages in esports," said Charmaine Crooks, Vice President and Chair, Athletes and Players Commission, Global Esports Federation. "Tokido's involvement in the Commission will help further the detailed work we have already put in to shape the organization, convening this incredible community, while enhancing the representation of the world's esports athletes."
Recognized by fans and the esports community as one of the "Five Gods" of Japanese Street Fighter with a long legacy of winning at the game across multiple eras, Tokido has won many global and domestic titles including, Evo (2002, 2007 and 2017), Canada Cup (2018 and 2019) and Topanga Championship 2020. Hailing from Okinawa, he grew up in Yokohama, Japan and graduated from Tokyo University. Tokido became a professional gamer in 2010 and was a member of Team Mad Catz from 2011 to 2016 and Echo Fox between 2017 and 2019. He has also published two books that chronicle his journey to becoming a professional esports champion; and explain his personal philosophy on commitment and determination that expanded his esports career.
UltraPlay is the Esports Service Provider in the Nordics from BSG Awards 2020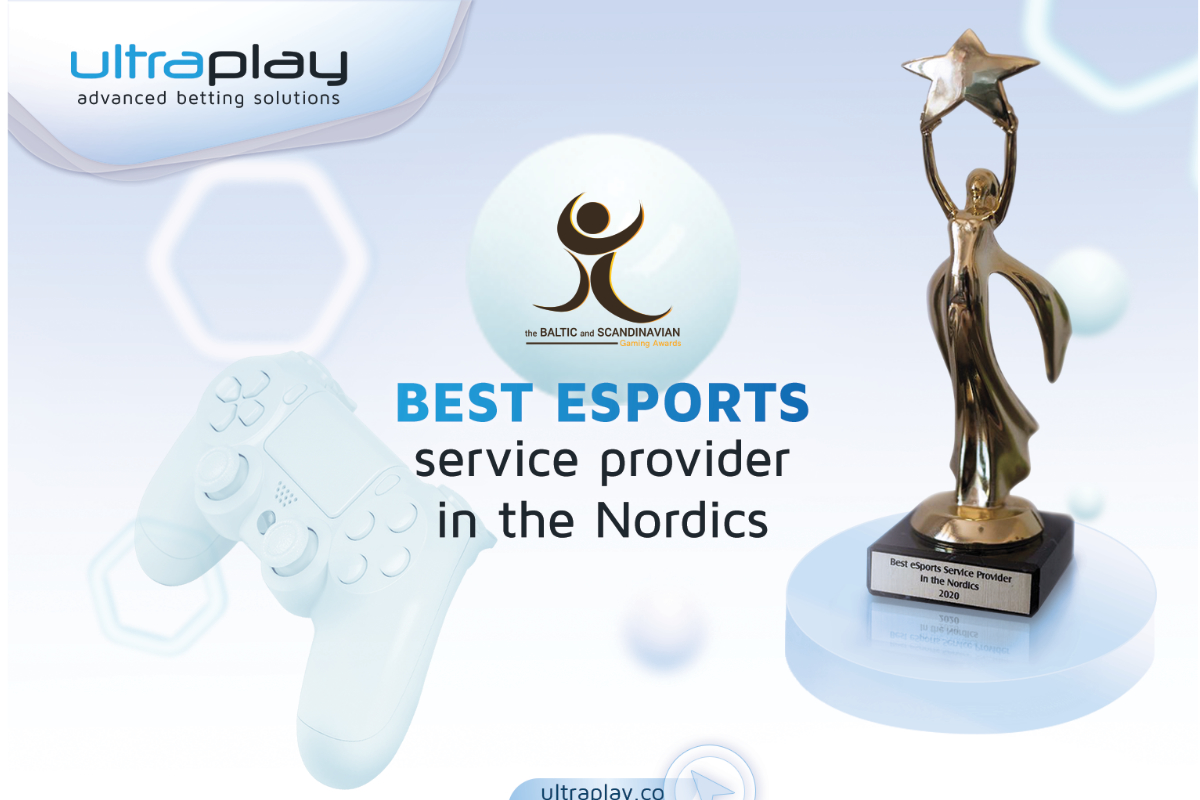 Reading Time:
< 1
minute
Bulgarian-based company UltraPlay has been recognized by the Baltic and Scandinavian Gaming Awards as the Best Esports Service Provider in the Nordics 2020. The awards ceremony was held last week in Tallinn, during the first live conference since March this year. The winners have been decided by a final vote, which was submitted by the attending participants.
BSG Awards are continuing its mission of creating an independent, fair and representative awards event that recognizes significant achievements within the Baltic and Scandinavian gaming industry.
Lyubomira Petrova, CMO at UltraPlay said: "We are honored to be acknowledged as the Best Esports Service Provider in the Nordics – a region that is particularly strong when it comes to eSports. It's the second time in a row to be highly recognized by the BSG Awards and its attending delegates, which confirms we are on the right track – developing and enhancing this very specific betting vertical."
Last year, UltraPlay has won the Best Esports Service Provider in the Baltics. With the company's efforts in expanding its presence in the Scandinavian region, UltraPlay has achieved to add the latest accolade to its portfolio of 18 awards.
Evolved Buys ARC to Gain Global Footprint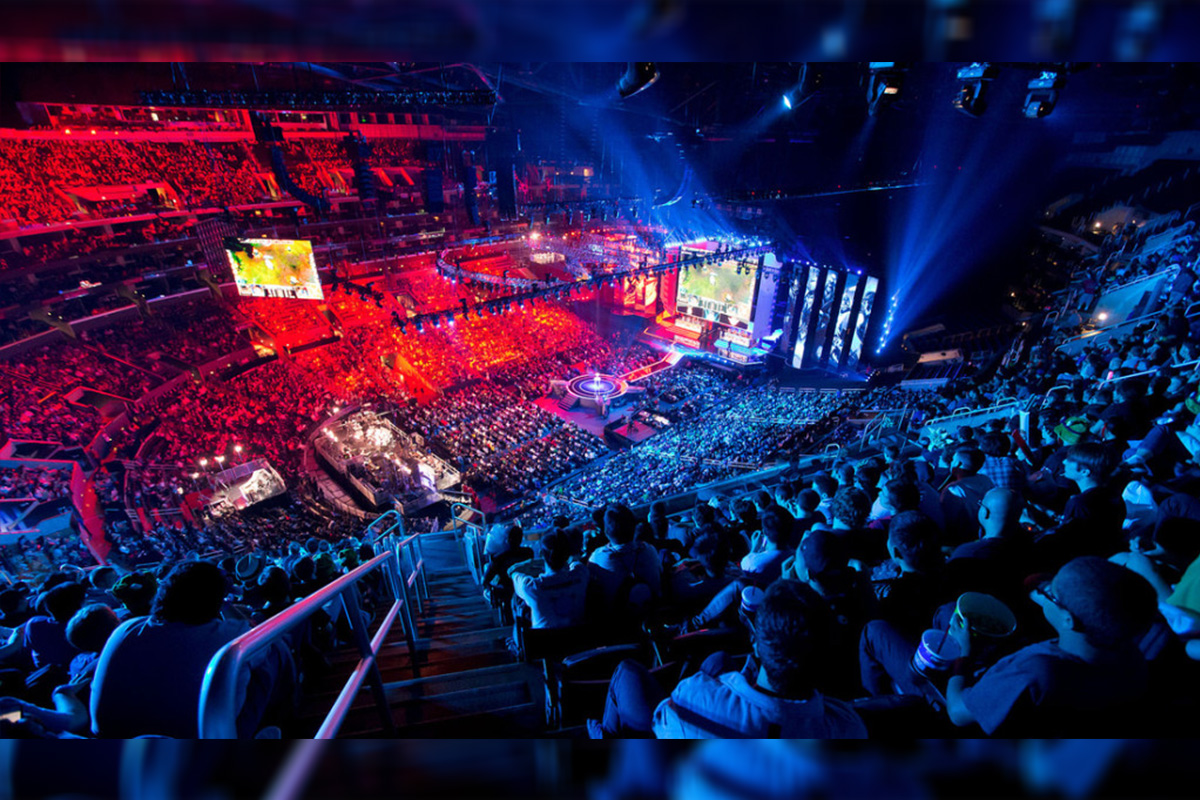 Reading Time:
< 1
minute
Evolved, the award-winning esports agency has acquired ARC, an emerging French esports agency.
Ryan Morrison, CEO of Evolved elaborated on the deal: "The team at ARC has a proven track record of success in representing top esports talent in Europe, and fighting as hard as possible for their clients," says. "In working together, we'll set the standard for player representation in Europe and make great strides to support the European esports scene. I'm pleased to welcome the team to the Evolved family and look forward to uniting our efforts to grow our reach and support our mission across the globe."
Led by notable esports agent Nathan Laprade, ARC will continue to operate out of Paris, France and service clients across Europe.
Laprade said: "Joining Evolved is a big step for our players and us. As pioneers in the European region, we have been bringing value to players' careers for years, and we are thrilled that our efforts will be strengthened with our partners at Evolved who stand for the same values as us. This move will benefit our players greatly, as they will gain access to a world-class team who will, with us, support their professional development, protect their interests in negotiations, and secure new opportunities throughout their careers."
A number of games from Evolved has become player favorites, as evidenced from the fact that it has negotiated more player deals than any other agency.