R. Franco Digital's latest enchanting slot to be incorporated into Wanabet's platform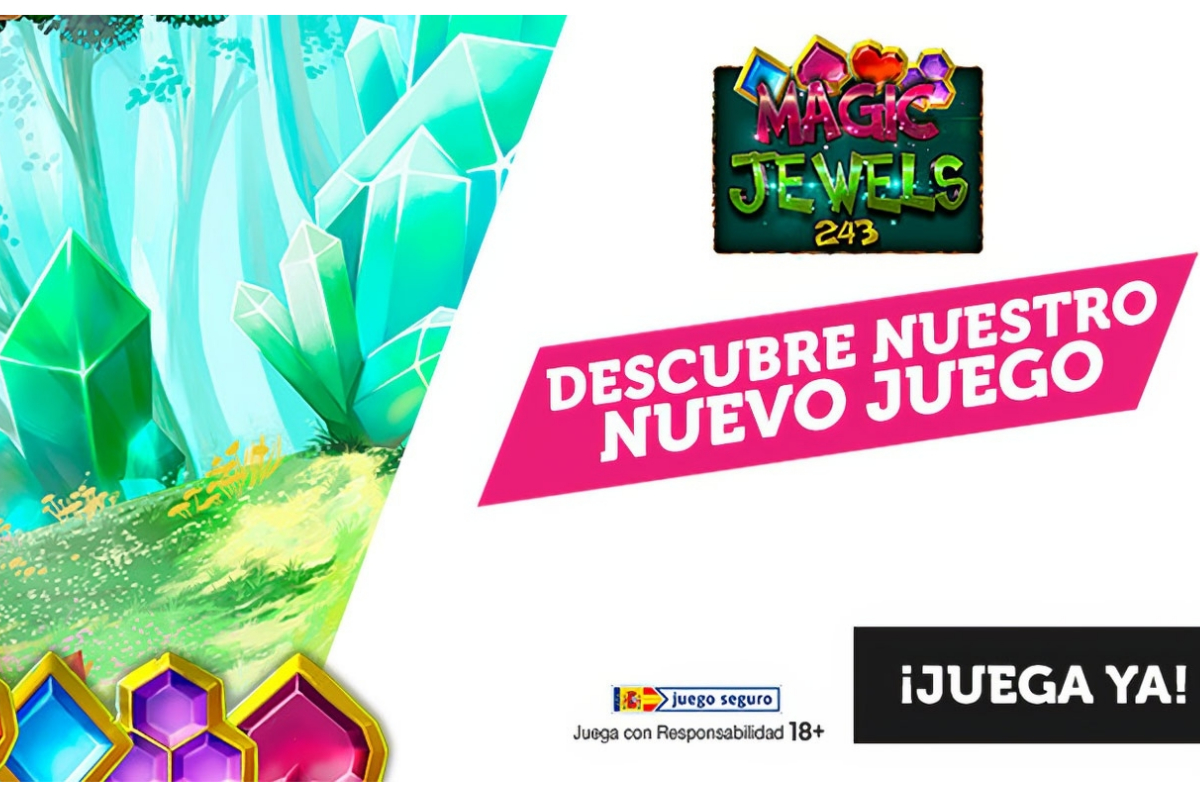 Reading Time:
< 1
minute
Wanabet, the online betting and gaming platform of the R. Franco Group, Spain's leading gaming company, has announced the launch of Magic Jewels, its latest online slot.
Developed by R. Franco Digital, players on Wanabet can now enjoy yet another entertaining experience with the launch of its new online slot, Magic Jewels. Available on any device, R. Franco Digital's expert developers have released the engaging title in English and Spanish.
A 5×3 slot with 243 winning paylines – Wanabet's enchanting offering incorporates scatters, wild symbols and free spins. With a magical forest at the heart of the game, players must search far and wide for crystals and diamonds in order to combine them for the big win.
Initially available exclusively on Wanabet's platform from October 8th, Magic Jewels will also be available across all online casinos featuring R. Franco Digital's immersive portfolio.
#MBGS2020VE announces Beyza Orazova, Head of Sales – iGaming at DIMOCO Carrier Billing, among the speakers'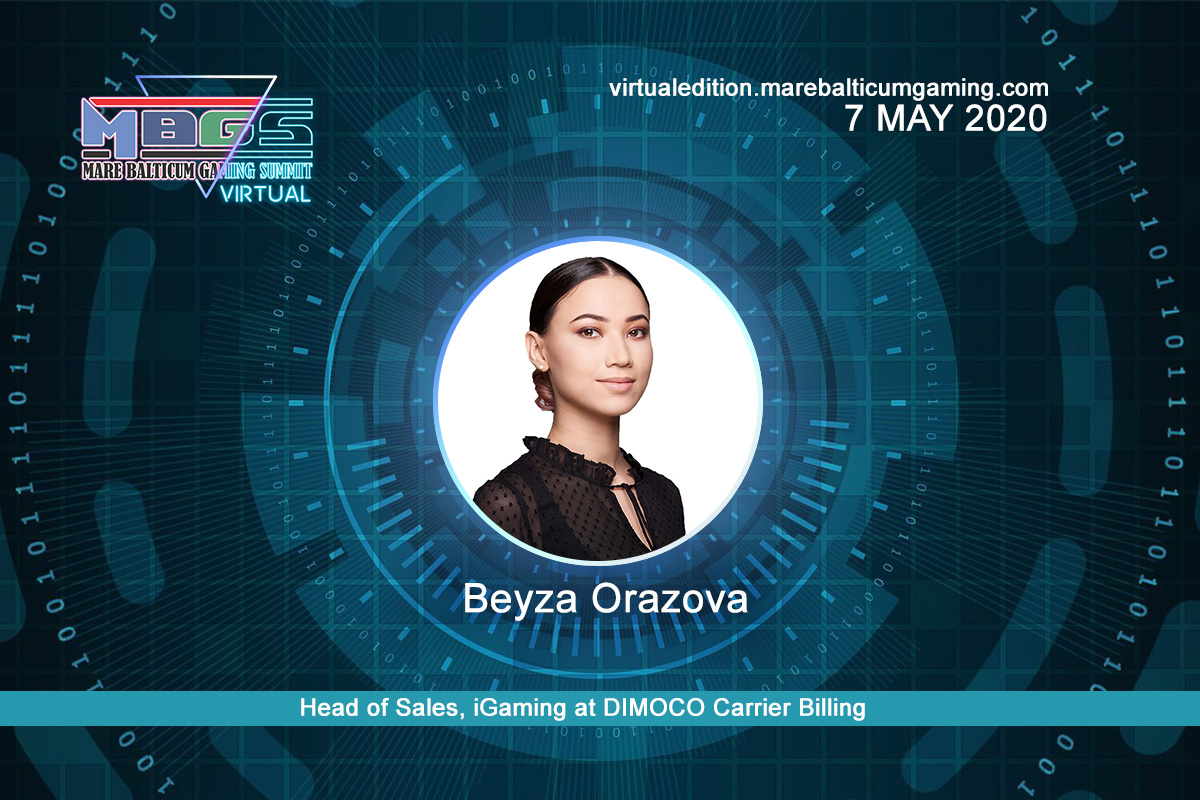 Reading Time:
2
minutes
Virtual Edition of MARE BALTICUM Gaming Summit addresses global industry topics on the 7th of May.
With numerous gambling industry experts joining the panel discussions at the Virtual Edition of MARE BALTICUM Gaming Summit, we are taking time today to introduce you to Beyza Orazova, Head of Sales – iGaming at DIMOCO Carrier Billing.
Beyza Orazova is currently employed by DIMOCO as Head Sales, iGaming and, after previously working with an international gambling operator, she unites both extensive expertise in B2B as well as B2C side of the iGaming industry.
She has and continues to contribute significantly to the expansion of the mobile payment method Direct Carrier Billing as a recognized popular payment method across Europe, a payment option especially suited to the gambling industry, in particular to casino and sport book operators.
You can reach Beyza via her social media accounts found here or you can hear her input on the important subjects the industry is facing during our virtual conference. Register now to book your seat! 
By registering to the conference you are receiving access to the Virtual Conference Room and you can book your meeting with attending delegates in the Virtual Deal Room. The networking platform will be opened on the 23rd of April, giving you access to set meetings with prospects, partners, and experts.
The Virtual Edition of MARE BALTICUM Gaming Summit is the first announced virtual conference of the gambling industry and is part of the solutions we provide for quality networking and learning in the gambling industry.
For further inquiries about the 2020 edition of CEEGC and CEEG Awards, speaking/attending/sponsoring options, make sure to send an e-mail to Andrada Bota (B2B Sales Executive at Hipther Agency) or subscribe to the weekly newsletter on the following link.
For media-related inquiries, please contact Alexandru Marginean (Marketing Specialist at Hipther Agency).
Triple Cherry scores significant content partnership with 1xBet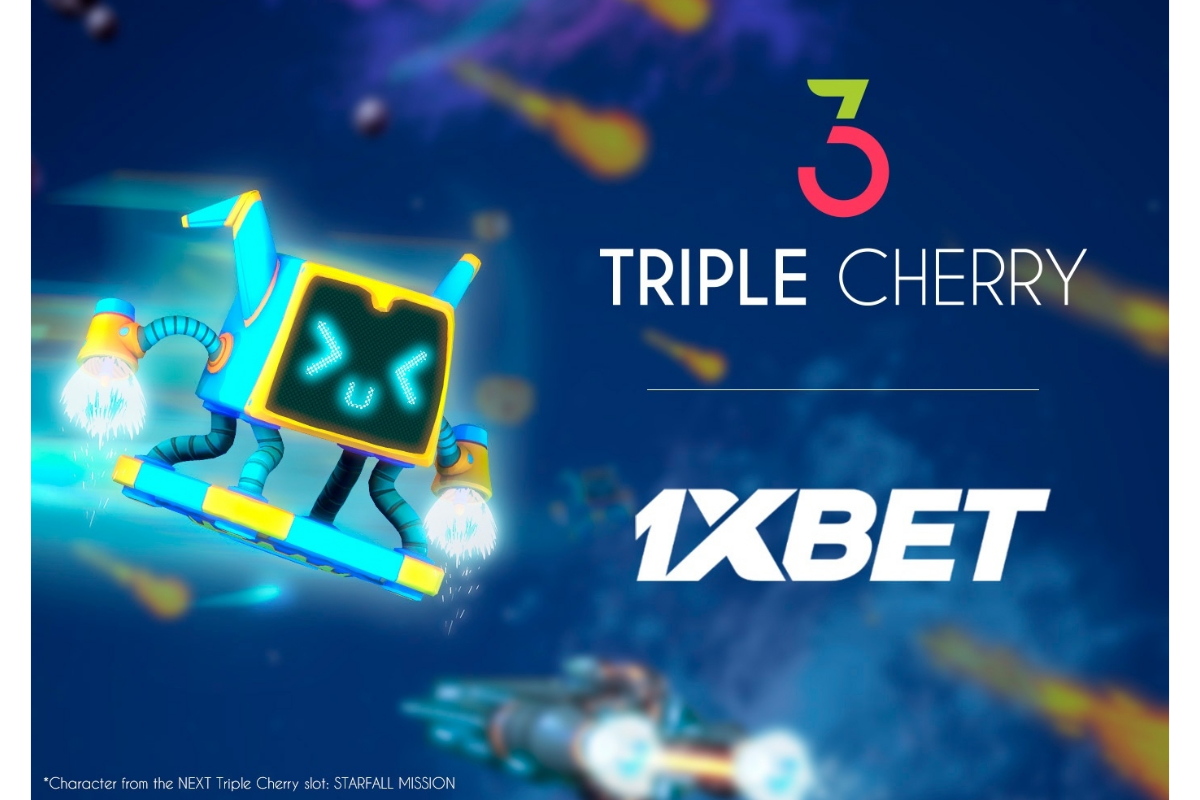 Reading Time:
< 1
minute
Triple Cherry, the leading slot game developer, has signed a significant content agreement to make its inspirational games available for 1xBet customers.
Triple Cherry's slots are all jam-packed with imaginative designs, smart math models and the vast majority of these are created using 3D technology. Popular titles such as Mega Chef, Saint Fermin, Carnaval do Rio and Monsters Fear Bullets are all included in the agreement.
As one of the fastest-growing companies in the betting industry across Europe, Asia, Africa, and Latin America, 1xBet is continuing to grow its footprint across the iGaming industry and these games will further enhance that strategy. Triple Cherry's portfolio of titles will be made available through the BetB2b.com platform.
BetB2B enables its partners to personalise their offering and gives them the advantage of utilising the most modern technology on the market. This is complemented by a fully operational suite of sports betting and gaming content. 1xBet is one of the key partners which underlines the strength of the platform.  Juan Antonio Galindo, CEO of Triple Cherry, said: "Making our range of terrific games available to 1xBet.com customers is a major milestone for our business. We've had a mighty fine start to 2020 and this deal will give us further momentum for expansion."
Jane Polushkina, Account Manager at 1xBet followed: "We are pleased to start a new partnership with Triple Cherry. We strongly believe in their product and the innovations they bring into the market. We are certain that Triple Cherry games will have great success with our players and we are excited to have their portfolio of high-quality games on board."
GambleAware publishes new research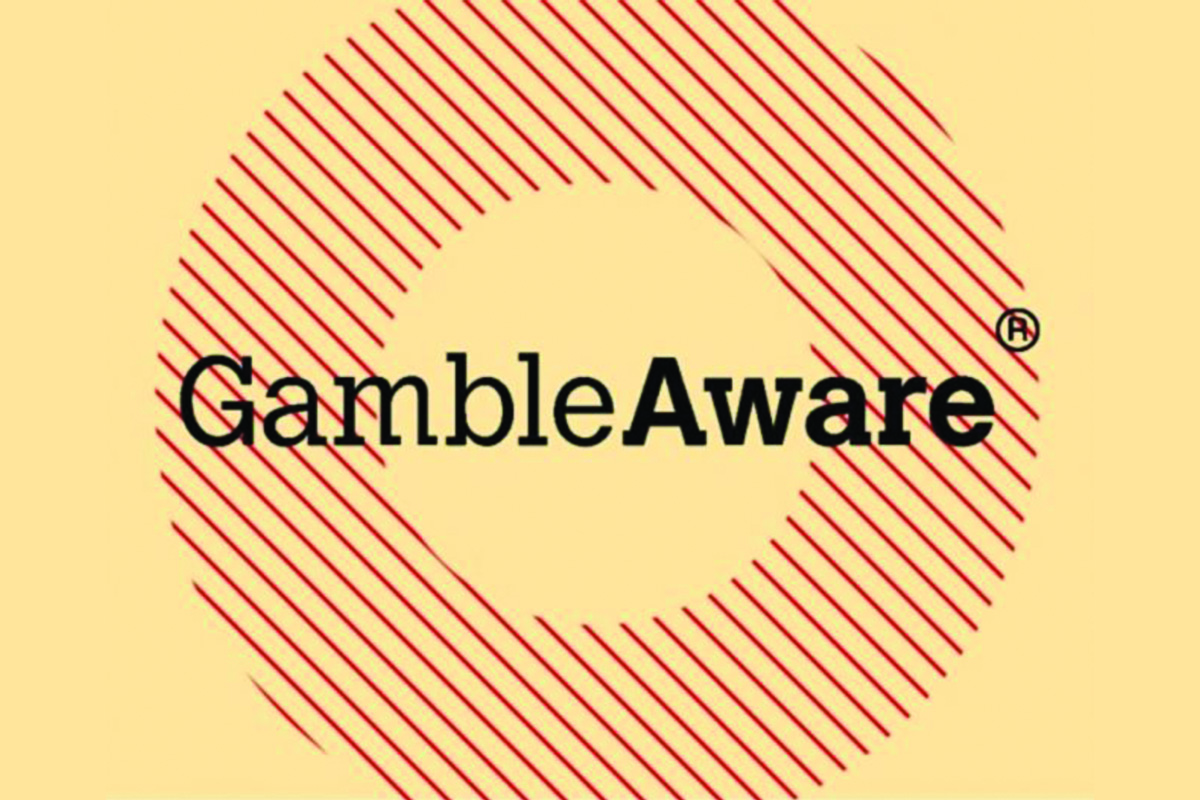 Reading Time:
4
minutes
• Exposure to gambling advertising, including on social media, can have an impact on attitudes towards the prevalence and acceptability of gambling, and in turn the likelihood that a child, young person or vulnerable adult will gamble in the future.
• The attitudes and gambling behaviours of peers and parents are critical in shaping gambling activity; they were significantly associated with both a young person's exposure to brands and advertising, as well as with current gambling amongst those aged 11-24.
• In the report, researchers identified a number of recommendations, including the need for clearer safer gambling messages and campaigns; a requirement to improve education initiatives; a reduction in the appeal of gambling adverts to children and improved use of advertising technology, to minimise the exposure of such content to children, young people and vulnerable adults.
GambleAware has published the findings of the research commissioned to examine the impact of gambling advertising and marketing on children, young people and vulnerable adults.
The programme of research was conducted by two separate consortia, led by Ipsos MORI and the Institute for Social Marketing at the University of Stirling. The synthesis of findings across the research was written by Ipsos MORI. The research shows that regular exposure to gambling promotions can change perceptions and associations of gambling over time for children, young people and vulnerable adults.
Among those who don't currently gamble, exposure to gambling promotions was one of the most significant associations with whether someone was likely to gamble in the future. However, the attitudes of peers and carers was also critical when looking at whether an 11-24-year-old was a current gambler. The report reveals that if a child or young person has a close friend or carer who gambles, that individual is six times more likely to be a current gambler, than those without such a connection.
However, when specifically looking at exposure, researchers observed that almost all (96%) of the 11-24-year-old participants had been exposed to gambling marketing messages in the last month. Furthermore, participants in the qualitative research were shown snippets of gambling logos and when asked to identify them, correctly identified an average of eight out of ten.
By using an age classifier on Twitter, researchers also found clear evidence of children following and engaging with gambling related accounts. It was estimated that 41,000 UK followers of gambling-related accounts on the social media platform were likely to be under 16 and 6% of followers of 'traditional' gambling accounts were found to be children, a figure that increased to 17% when looking specifically at eSport gambling accounts.
Researchers concluded that the rise of new forms of gambling marketing through social media have increased the ways in which children, young people and vulnerable adults can engage with gambling brands, which in turn helps to establish brand loyalty. One of the recommendations from the report was that more could be done to work closely with social media platforms to improve age screening tools, before individuals are allowed to follow accounts that promote gambling.
However, when examining where children and young people came across gambling in the past month, TV remained the most common source of exposure:
• More than four out of five (85%) aged 11-24 reported seeing gambling advertising on TV (including national lottery adverts).
• 70% of children and young people noticed gambling adverts in betting shops on the high street, window displays as well as promotions on shop floors and near tills. However, those aged between 18 to 24 had higher exposure to gambling during sports events, on smartphone apps, through merchandise, gambling websites, emails and from word of mouth.
2
• Two-thirds (66%) reported seeing gambling promotions on their social media channels, that were most likely to be in the form of video adverts while watching clips on YouTube or ads appearing while scrolling through Facebook feeds.
Researchers identified a risk that some advertising may play on the susceptibilities of children, young people and vulnerable adults, particularly when their understanding of the risk of gambling may be poor. The appeal of a gambling promotions, for example ones that imply limited risk, or inflated suggestions of winning, may not always result in an immediate bet. Instead, these adverts were successful in eliciting a range of emotional and cognitive responses from children, young people and vulnerable adults. This therefore was likely to shape their attitudes and the likelihood as to whether or not they would consider gambling in the future.
Responding to the research findings, Marc Etches, CEO of GambleAware, has said: "Gambling is an adult activity, but this new research conclusively shows that it has become part of everyday life for children and young people. This constant exposure to it through advertising and marketing, or via close friends and family, has the potential for serious long-term implications for children and young people. The exposure to gambling on social media suggests there is a clear need for social media companies to improve age screening tools and for gambling companies to make full use of existing ones, to help protect children from potential harmful exposure to gambling. We must always be mindful that gambling is a public health issue and it can have serious implications for people's mental health. This report is an apt reminder for us to ensure that the next generation is made aware of the risks of gambling as well as the help and support that is available via the National Gambling Treatment Service."
Researchers at Ipsos MORI identified a number of recommendations to help protect children, young people and vulnerable adults from experiencing gambling harms. These included:
• The need for clearer safer gambling messages and campaigns, to increase the awareness of risk of gambling to children and young people.
• Improving safer gambling education initiatives, that extend to parents, as well as children and young people.
3
• Reducing the appeal of gambling advertising, by addressing specific features that may appeal to children, for example the use of celebrities or humour, while also avoiding references to confusing financial incentives.
• Improved use of advertising technology and age screening tools, to minimise the exposure of such content to children, young people and vulnerable adults.
Steve Ginnis, Research Director at Ipsos MORI, has said: "The research points to the ubiquitous nature of gambling advertising, beyond sports and beyond television; and further demonstrates that the impact of exposure goes beyond traditional selling techniques that elicit an immediate response. The evidence captured in this research suggests that there is value in taking further action to reduce exposure and appeal of gambling advertising, which in turn is likely to help mitigate against the plausible risk of gambling-related harms among children, young people and vulnerable adults. Our recommendations are intended to help stimulate collective discussion and action."