Konami Strengthens the Future of Play through Emerging Solutions and Expanding Game Entertainment at G2E 2019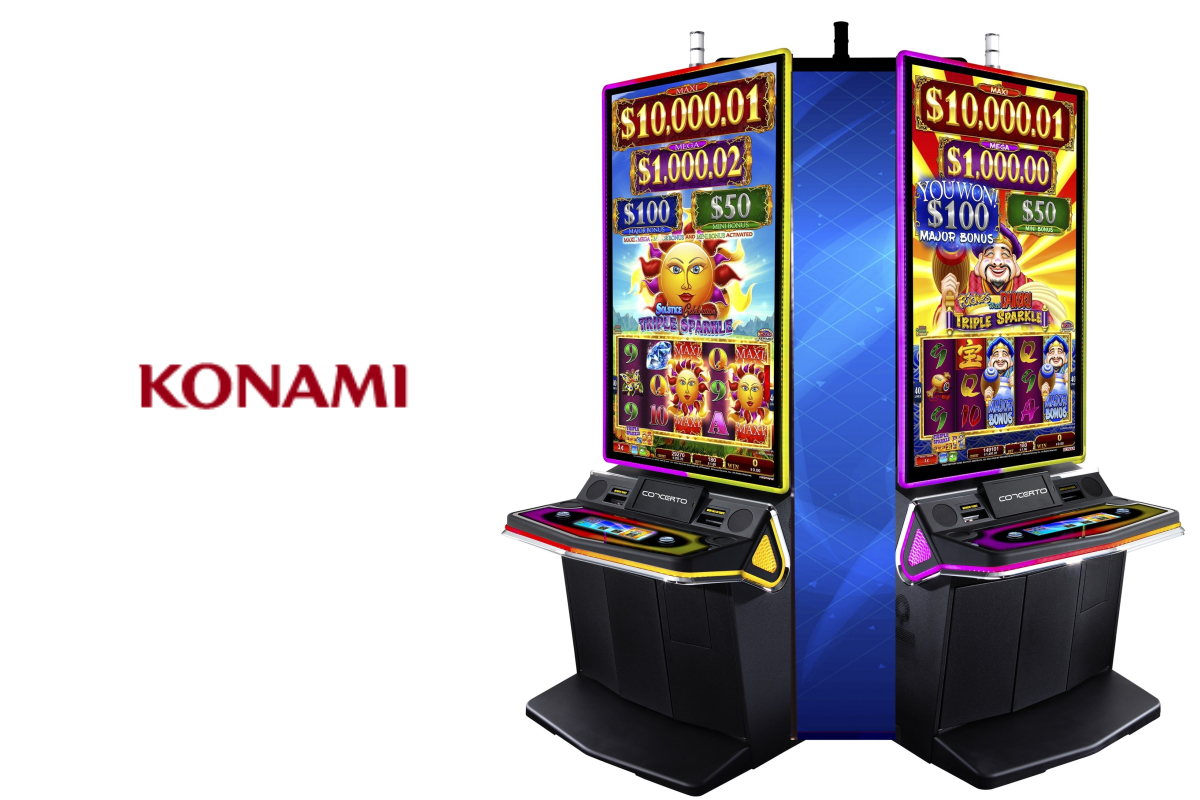 Reading Time:
3
minutes
Leading casino games and systems developer demonstrates commitment to advancing industry technology
Konami Gaming, Inc. announced a broadening array of video slot cabinets, premium games series, proven core content, and casino systems technology arriving at the Global Gaming Expo (G2E) in Las Vegas on October 15 – 17, 2019. From entirely new game form factors to SYNKROS' SYNK Vision™ facial recognition technology, Konami's G2E showcase demonstrates committed investment in the industry's future. Throughout the event, gaming industry professionals and executives can experience game offerings focused on producing ongoing business value, including top titles for the big-screen Opus™ cabinet, landmark linked progressives for the award-winning KX 43™, and a never-before seen video slot cabinet, with launch series including All Aboard™ and Silent Hill™.
"Konami's aim is empowering operators with exceptional entertainment to reach and engage today's players and beyond," said Tom Jingoli, executive vice president & chief commercial officer at Konami Gaming, Inc. "We are actively leveraging a combination of top technology, talent, design, and development to deliver a host of new products at this year's event, through the immediate years to come."
G2E 2019 marks the industry premiere of Konami's latest video slot cabinet. With a 49-inch "J" curve display in 4K Ultra HD (UHD), this cabinet provides a sleek, exciting canvas for high-profile linked progressive series. Following success in the Australian gaming market, a launch series titled All Aboard is making its global debut with top-quality merchandising options, including custom chairs and pod filler displays. In addition, guests at this year's G2E will be the first to set eyes on the iconic Silent Hill video game as a for-wager slot experience. Dual series launch themes leverage thrilling scenes, sounds, and characters from Konami's recognized entertainment legacy.
"This cabinet is a striking combination of sleek entertainment, premium packaging, and player comfort, backed by a rich library of original titles," said Jingoli. "Everything, including its shape, screens, betting surface, and available merchandising, has been engineered to maximize both player experience and operational results. This latest cabinet is a first glimpse at great things to come from Konami."
Another key cabinet on the floor of G2E 2019 is KX 43, premiering six unique linked progressives filled with must-see play mechanics. Fortune Mint is among this year's showcase series on the 4K UHD portrait screen machine. It features two debut base games, mystery multipliers, symbol-driven jackpots, and vibrant Asian-inspired art elements. KX 43 is arriving to G2E 2019 with a mix of custom merchandizing options, designed to maximize appeal and performance.
"Our customers can expect to see a strong collection of KX 43 game content, much of which is available now, or in immediate months to come," said Jingoli. "From the eye-catching adventure of Ba Fang Jin Bao to brand extensions like Chili Chili Fire Boosted Wins & Wilds, KX 43 caters to players with a variety of engaging entertainment."
Konami's SYNKROS® casino management system will offer live demo opportunities throughout the show, with a number of award-winning advancements including SYNK Vision facial recognition and the SynkConnect™ player mobile app. Both are "cardless" solutions, designed to empower players with the opportunity to receive targeted offers, rewards, and communications, without the need for a traditional player loyalty card. In addition, this year marks the debut of Konami's comprehensive Title 31 / Anti-Money Laundering (AML) system SYNK31™, which allows permissioned administrators to electronically gather, track, review, complete, and deliver all AML requirements with robust, near real-time results.
"SYNKROS is delivering next generation player tracking technology with leading edge solutions like SYNK Vision. Rather than requiring players to manually sign up or use a player's tracking card, it uses facial recognition to identify, rate, and reward all players, regardless whether they are members of the established player loyalty program. SYNK Vision allows operators to automatically capture a 360-degree view of all 'carded' and 'uncarded' play activity for the first time," said Jingoli.
Exclusive game releases for Konami's award-winning Opus cabinet will be featured across its 65-inch display, including an island-inspired jackpot game without traditional spinning reels called Treasure Lounge™. Fresh content options across the Concerto Collection will be available for global operators to experience firsthand, spanning Crescent™, Stack™, and upright.
Attendees are encouraged to visit booth #1256 at the Sands Expo & Convention Center on October 15 – 17, 2019 to explore these and more key Konami releases. For more information about Konami Gaming, Inc., please visit www.konamigaming.com.
About Konami Gaming, Inc.
Konami Gaming, Inc. is a Las Vegas-based subsidiary of KONAMI HOLDINGS CORPORATION (TSE: 9766). The company is a leading designer and manufacturer of slot machines and casino management systems for the global gaming market.
SOURCE Konami Gaming, Inc.
Playtech Casino launches with bet365 in New Jersey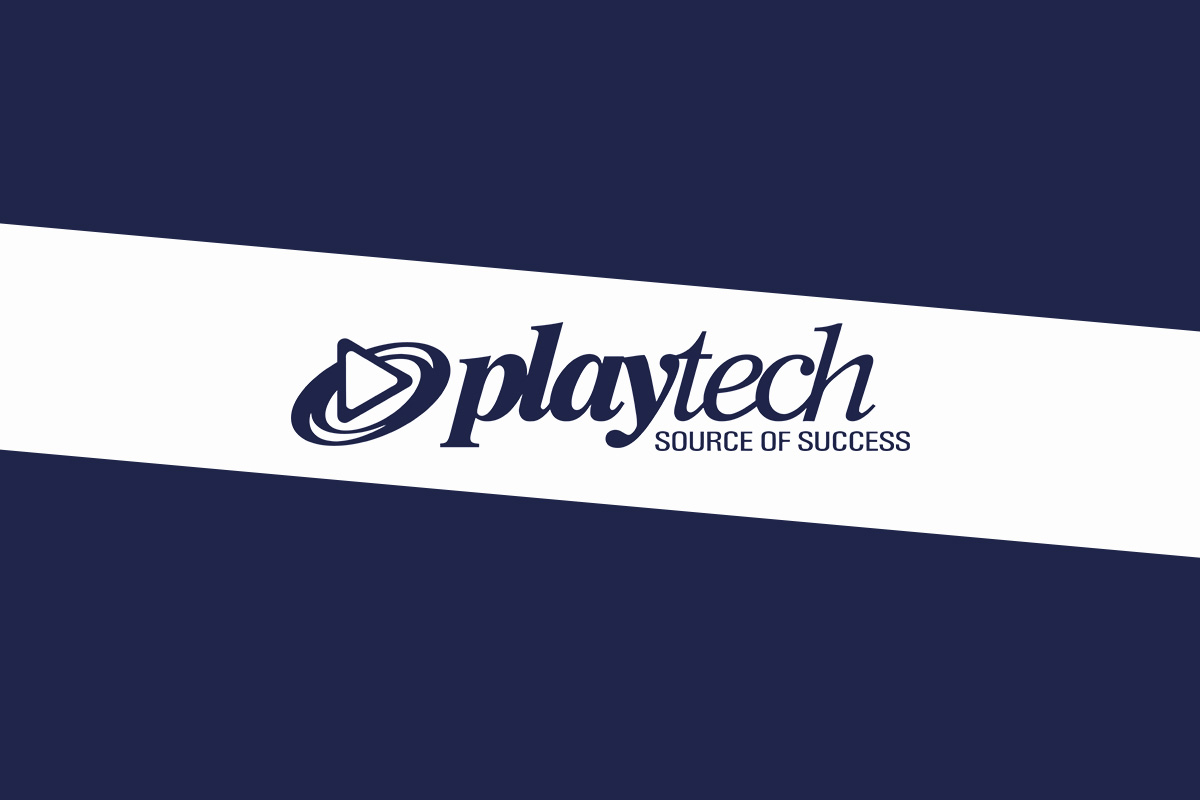 Reading Time:
< 1
minute
Playtech, the world's leading gambling technology company, today announces it has launched its award-winning Casino content with long-term strategic partner, bet365, in New Jersey.
The launch sees bet365 go live with a selection of Playtech's best-performing games including Playtech classics like White King, Great Blue, and Frankie Dettori's™ Magic Seven.
The partnership marks the first step for Playtech into the US market, with plans to partner with more New Jersey operators in the coming months. This follows Playtech securing regulatory approval for the market just last month. Playtech has also started the licensing process in other US jurisdictions.
bet365 entered the New Jersey market in 2019 and has since been providing its sportsbook and online casino to customers in the state.
A bet365 spokesperson, said: "We're excited to partner with Playtech in order to expand our content offering to the US market. Given the range and caliber of Playtech's content, being first to market it is a real differentiator for our platform. We look forward to developing upon our already solid partnership as we continue to grow our Casino offering."
Shimon Akad, Playtech Chief Operating Officer, said: "This is a significant moment for Playtech and our development in the US. Launching Playtech's software in the US is a landmark, and we are very pleased to be taking this step with one of our most trusted partners in bet365. With more titles and content launching in the coming weeks and months, there are exciting times ahead. This launch also serves as a prime example of our commitment to partnering with leading operators to bring leading software services and great content to new and growing markets."
Michigan's Sports Betting and Online Gambling To Bring $650M In First-Year Revenue, According to MichiganSharp.com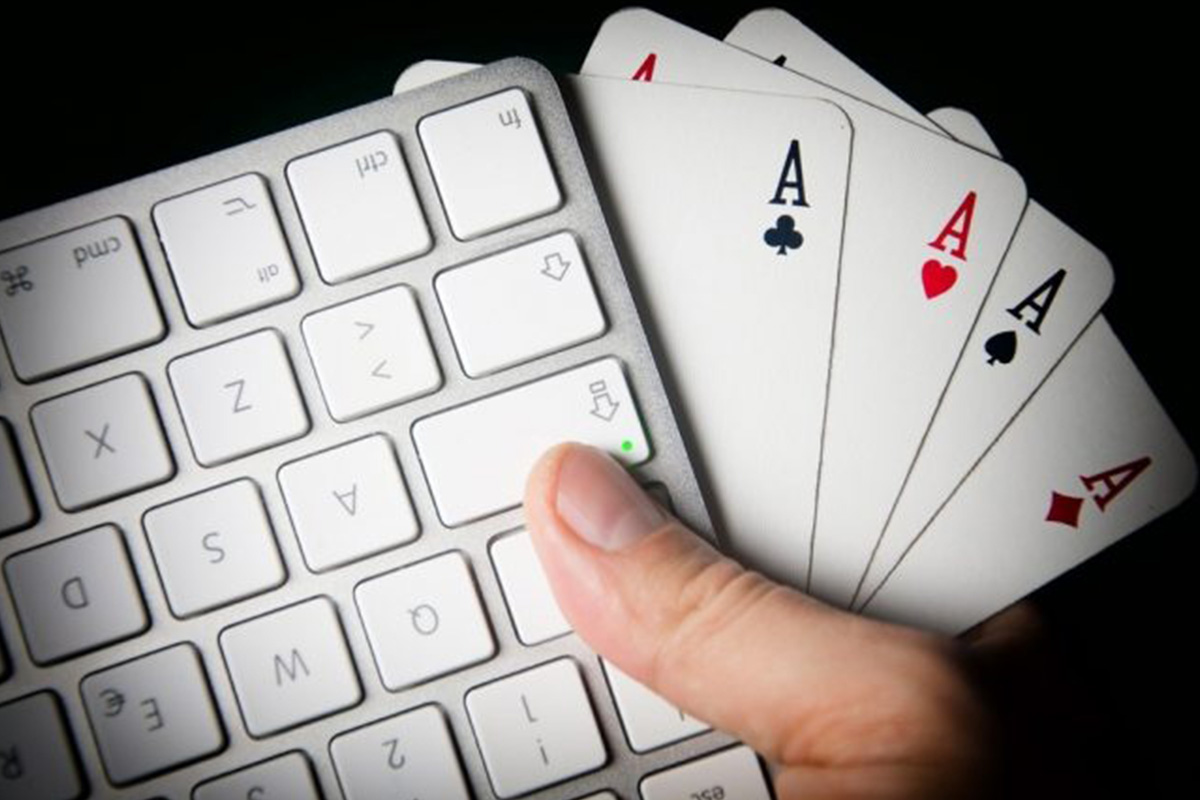 Reading Time:
2
minutes
Sports betting and online casinos could produce as much as $93 million in first-year tax revenue in Michigan, according to projections from MichiganSharp.com.
The first of Michigan's online sports betting and casino platforms might launch by the end of 2020. This sets the stage for Michigan to become one of the top online gambling states in the U.S.
Competitive State Tax Rates Make for an Online Betting Hub
Gross revenue from sports betting, both online and retail, will be taxed at 8.4% from the state. Detroit's three commercial casinos pay an additional 1.25% city tax.
Michigan hosts 26 land-based casinos, all of which can be expected to offer sports betting and online gaming to the state's 10-million population at some point.
"All of the pieces are in place for Michigan to become a major hub for sports betting and online gambling," said Geoff Fisk, analyst for MichiganSharp.com. "Virtually all of the state's casinos should want a piece of the new market, especially with the attractive tax rates."
By comparison, New Jersey taxes land-based sports betting at 9.75% and online sportsbooks at 13%. Indiana's online sports betting tax is levied at 9.5%, while Pennsylvania taxes sports betting at 36%.
State lawmakers passed House Bill 4916 in December 2019, which legalized both retail and online sports betting. The bill also brings online casinos and online poker to the state, setting the stage for Michigan to become one of the biggest legal online gambling markets in the US.
All 26 of Michigan's retail casinos can apply for sports betting and internet gaming licenses through the Michigan Gaming Control Board. In a situation unique to Michigan, the state's three commercial casinos, as well as the 23 tribal casinos, are eligible to offer internet gaming.
Online sports betting has proven massively successful in Pennsylvania and New Jersey. In both states, online wagering accounts for more than 80 percent of total sports betting revenue.
First-Year Revenue Projections of $650M, According to MichiganSharp.com
MichiganSharp.com projects that the state could bring in as much as $400 million in total first-year sports betting revenue, producing $33.6 million in tax revenue for the state.
"Mobile wagering should be the major revenue driver for Michigan's sports betting market," Fisk said. "The convenience and ease of access of online sports betting opens up a whole new world of opportunities for both bettors and sportsbook operators."
Online casino and poker revenue will be taxed at 20-28% from the state, using a tier system dependent on earnings. MichiganSharp.com projects that online casinos and poker could earn as much as $250 million in first-year operations, bringing in a possible $60 million in tax revenue.
MichiganSharp.com projects that total revenue from sports betting, online casinos, and online poker, could earn $650 million in year one of operations, resulting in $93.6 million in tax revenue for the state.
For more analysis and news on the latest developments in Michigan's legal gambling industry, visit MichiganSharp.com.
SOURCE MichiganSharp.com
EveryMatrix recruits Erik Nyman to establish US presence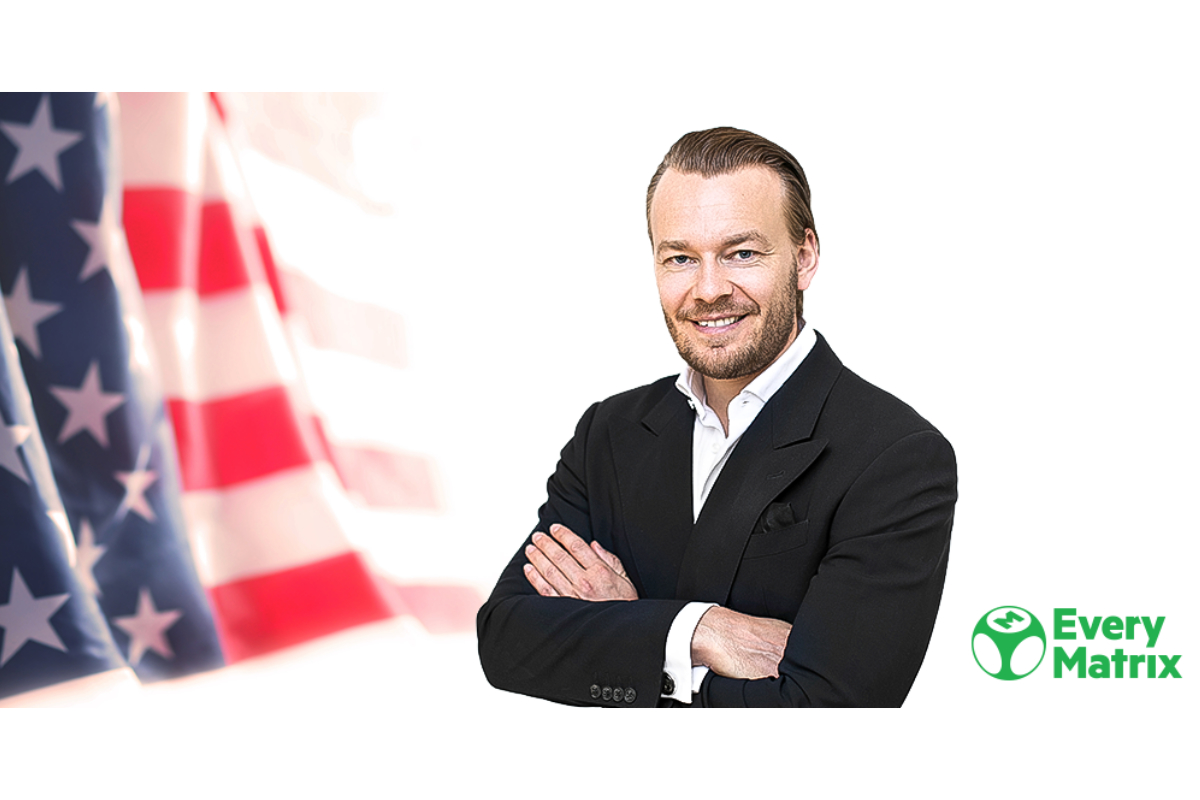 Reading Time:
< 1
minute
Technology provider EveryMatrix recruits iGaming executive Erik Nyman to join its Leadership Team and lead the opening of the company's first US office.
Erik Nyman will lead EveryMatrix's expansion in the US market by building the organization as President Americas. With over 10 years of experience in the online gaming business, Erik is specialized in new market entries and strategic deals. His leadership and business acumen played a pivotal role in establishing NetEnt in the US.
CasinoEngine, the company's iGaming and Integration Platform, will be the leading product for the expansion, following its massive success in several European markets.
Ebbe Groes, Group CEO of EveryMatrix, comments: "Expanding into the US is the next step for the organization. We have a strong European presence, very experienced teams, premium products on both casino and sports, so tackling more regulated markets is a logical strategic move for us.
"I welcome Erik to our team, and I personally admire his skills, experience, and determination. I am delighted that we can attract such talent in our Leadership Team. Erik will make our entry considerably more effective and successful."
Erik Nyman, President Americas at EveryMatrix, says: "EveryMatrix offers the largest variety of products and functionality in the online gaming business. Their platform, entrepreneurial spirit and people have enabled their success, which has accelerated over the last years.
"Today EveryMatrix is among the leading turnkey suppliers in our industry. Success in the US requires great product, dedication and the ability to establish strong beneficial partnerships. The organization possesses all of those qualities, and I am very honoured to lead their expansion into the US and Americas."