Yggdrasil prepares for battle with Age of Asgard
Reading Time:
< 1
minute
Yggdrasil, the innovative online gaming solutions provider, takes players to the battle plains of the Norse Gods in its latest hit, Age of Asgard.
The slot features an innovative double grid mechanism, which acts as the battlefield in an epic feud between good and evil. With a dynamic background feel, snow falls and fires flank the reels, which are filled with shield-bound symbols, terrifying enemies, and heroic goddesses.
Stacked high symbols work together with stacked Wilds, which can nudge to occupy a full reel in battle; triggering a Respin and remaining sticky for all future Respins. When bitter enemies meet on opposing sides of the same reel, they clash and spawns 2 to 4 smaller Wilds.
When three Free Spin symbols hit the reels at the same time, the two grids combine to become a giant 5×6 grid, and wilds become even bigger. With 10 initial free spins, players can gain more and more Respins leading to massive wins.
If six Free Spins symbols land on the reels at the same time, the world-ending Ragnarok Free Spins commences, where the ultimate battle ensues. With 20 Free Spins, only high paying symbols, and guaranteed nudges players can triumph and gain rewards strong enough to conquer the worlds.
Natalya Ovchinnikova, Product Owner Slots at Yggdrasil, said: "We are delighted to release our battle-filled extravaganza, Age of Asgard.
"With an incredibly immersive setting and two reels working in tandem, the game is filled with exciting features, and of course the ground-shaking Ragnarok Free Spins.
"We can't wait to see how the game is received by our fans and operating partners across the globe."
For more information about the game, click here.
GFINITY ARENA TO HOST NBA 2K LEAGUE EUROPEAN INVITATIONAL DEC. 13-14 IN LONDON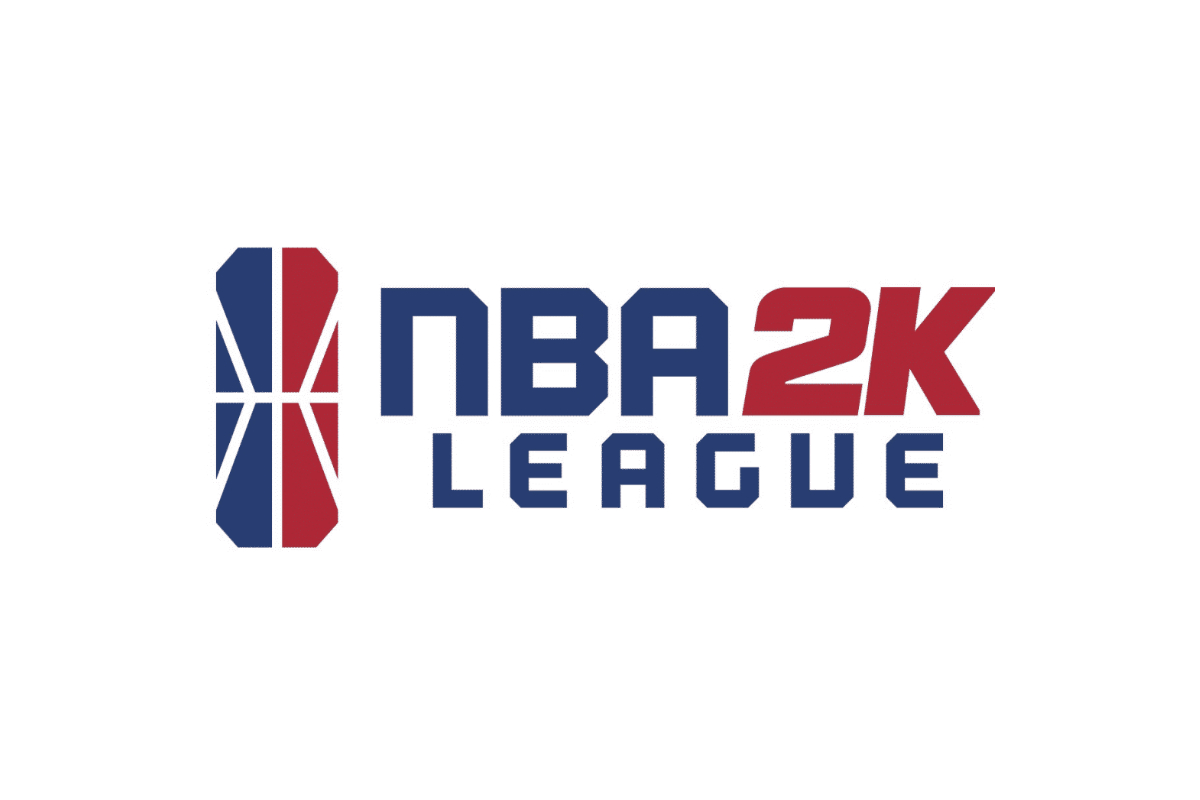 Reading Time:
2
minutes
WHAT:
The NBA 2K League, a professional esports league co-founded by the NBA and Take-Two Interactive Software, Inc. and the first official esports league operated by a U.S. professional sports league, will host the NBA 2K League European Invitational, the league's first-ever qualifying event in Europe.
The two-day event will be held at Gfinity Arena in London – home to some of the U.K.'s leading esports events – and will feature 20 of the best NBA 2K players from Austria, Belgium, France, Germany, Spain, Turkey and the U.K.
The event, which will identify several elite players who will become eligible for the 2020 NBA 2K League Draft, will see players competing over two days of gameplay, including scrimmages and a double-elimination tournament, and participating in interviews with league representatives and team managers. The double-elimination tournament on Dec. 14 will be livestreamed on the NBA 2K League's Twitch and YouTube channels.
WHO:
Twenty of the best NBA 2K players from Austria, Belgium, France, Germany, Spain, Turkey and the U.K.
NBA 2K League Managing Director Brendan Donohue
Knicks Gaming center and U.K. native Harry "HazzaUK" Hurst
WHEN: Friday, Dec. 13 – Saturday, Dec. 14; Media can attend during the following times:
Friday, Dec. 13 from 4:00 p.m. – 7:30 p.m. – Scrimmages
Saturday, Dec. 14 from 10:00 a.m. – 8:00 p.m. – Double-elimination tournament
NBA 2K League Managing Director Brendan Donohue media availability – Friday, Dec. 13 and Saturday, Dec. 14 from 2:00 p.m. – 2:30 p.m.
European Invitational players and Harry "HazzaUK" Hurst media availability – Friday, Dec. 13 from 5:15 p.m. – 6:15 p.m., Saturday, Dec. 14 from 7:15 p.m. – 8:00 p.m.
WHERE:
Unit 13 Fulham Broadway Retail Centre
Fulham Road London SW6 1DN
CREDENTIALS/TICKET INFORMATION:
Fans can attend for free by registering at https://n2kleuropeaninvitational.splashthat.com/.
Media are welcome to attend; Interview opportunities are available with players, coaches and executives.
Interview requests outside of the designated media availability will be evaluated on a case-by-case basis onsite.
Media must RSVP to Ignasi Castello (

[email protected]

) and Cath Shefford (

[email protected]

).
STS signs with Enteractive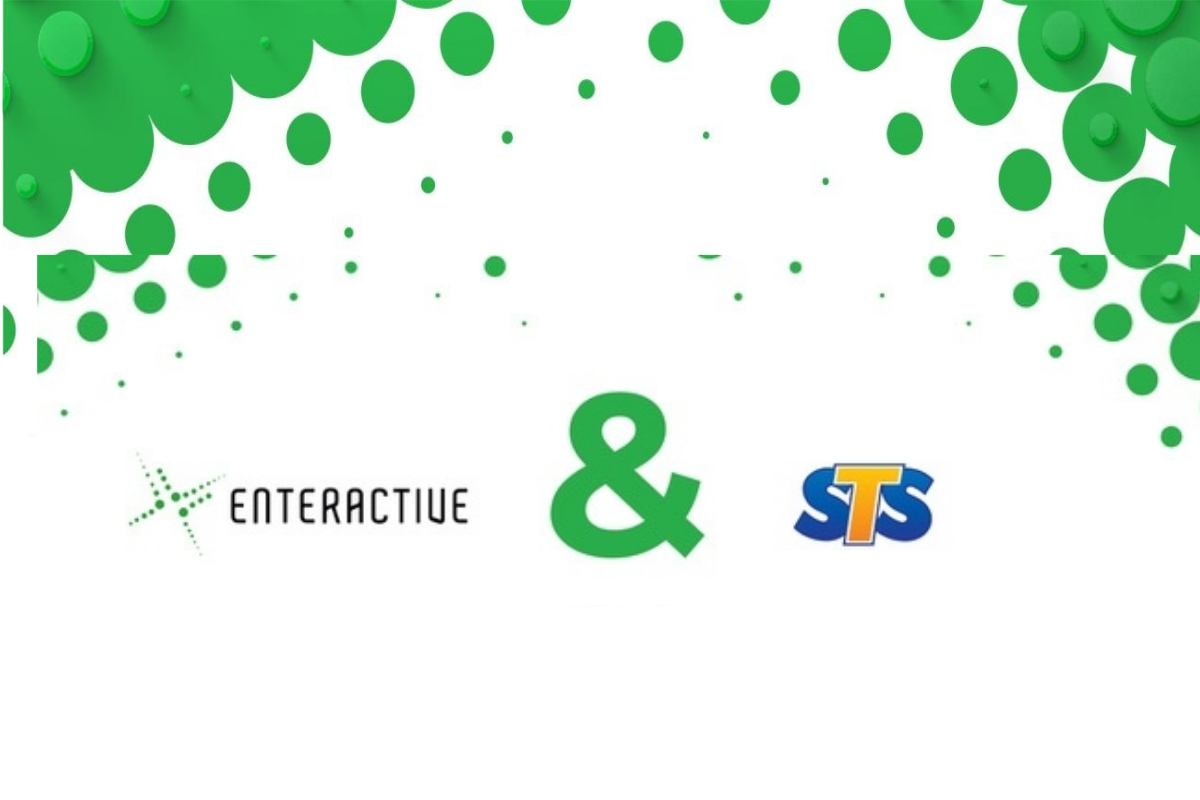 Reading Time:
2
minutes
STS, Poland's biggest betting operator, which also operates in several European markets, has partnered up with Enteractive's (Re)Activation Cloud®, iGaming's leading conversion platform.
The plug-and-play service offered by Enteractive will aim at improving STS's player retention rates.
STS Gaming Group is a leading brand in the iGaming industry in Europe, with an extensive product portfolio including bookmakers, virtual sports, casino, live casino and eSports event bets. The brand has recently onboarded legendary goalkeeper Peter Schmeichel as well as ski jumper Martin Schmitt to drive its new 'Bet with the leaders' campaign.
STS dominates the Polish bookmaking market with a 47% share and is the main sponsor of Poland's national football team as well as a large number of other major teams in the country. Over the last six years, STS has multiplied its revenue tenfold and is now pushing for further geographical and offer expansion.
The company currently counts 1,500 employees in Katowice, Warsaw, Prague and Malta, and is expected to grow further in the short term.
STS CEO Mateusz Juroszek comments: "We have found a partner in Enteractive which shares our values in terms of innovation and constant improvement. It is our strategy to lead the way in development in terms of technology that constantly pushes to do things better.
"Partnering up with Enteractive and connecting to its Reactivation Cloud, we have added another vital tool to our CRM department so that we are able to communicate and engage on a large scale with our customers the STS way."
(Re)Activation Cloud® is the only scalable, proprietary software available on the market which is specifically designed to handle personal one-on-one calls that strengthen customer loyalty.
While the entire industry is focusing on gamification and automated tools, Enteractive is choosing to focus on retention powered by technology and real human interaction. Enteractive's services result in a boost to bottom-line P&L and long-term brand loyalty.
The platform plugs directly into clients' existing CRM systems through seamless API integration which provides real-time, end-to-end transparency. Enteractive's clients' have full visibility and control of the entire process.
Additionally, all (Re)Activation methods used are GDPR and G4 compliant and all data processed is highly secured.
Mikael Hansson, Enteractive Founder and CEO, said, "We are very happy to partner up with STS, a powerhouse in the important Polish market but also an agile and ambitious company with great potential in the rest of the world.
"With STS connected to our (Re)Activation Cloud we have already seen good signs in terms of conversion rates and player reactions which further strengthens our belief that strong brands benefit even more from our qualitative and scalable product. Now we look forward to continuing the ramp up and to lay the foundation to a strong and profitable partnership in the coming months.
Singular Awarded Multi-Channel Provider Of The Year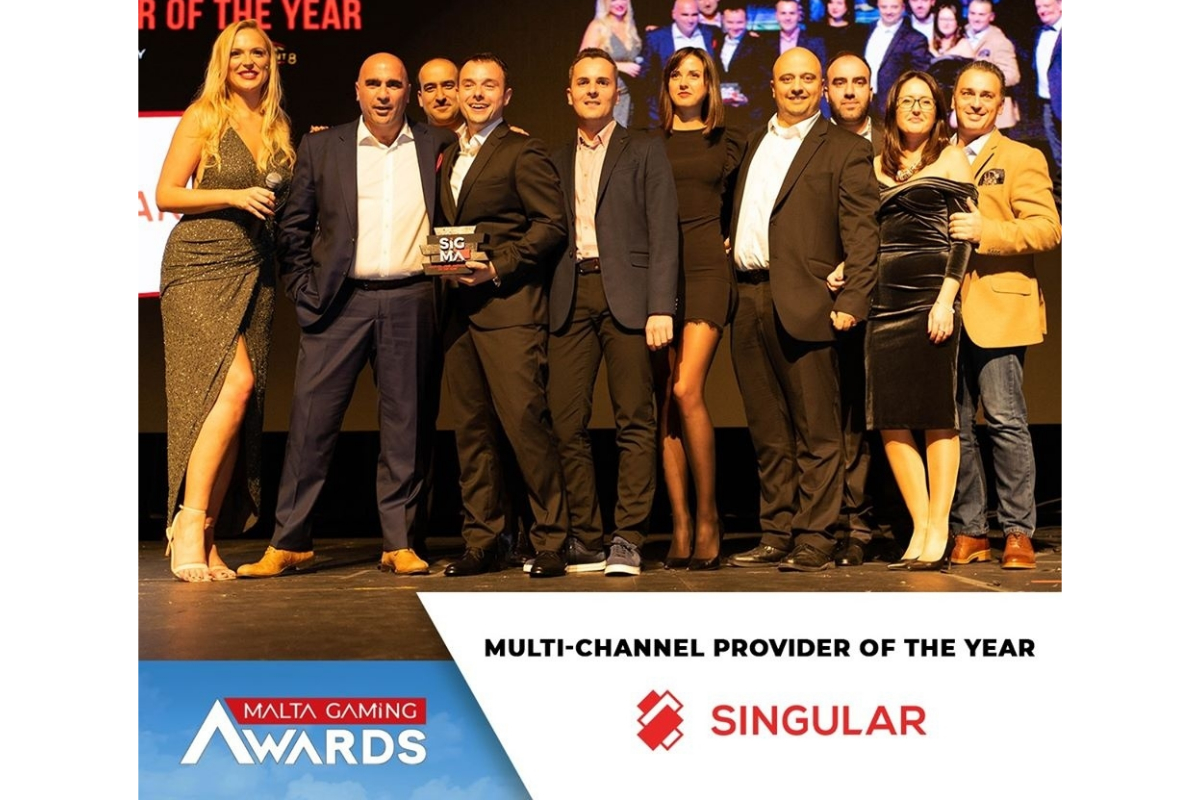 Reading Time:
2
minutes
Singular, a Tier 1 iGaming supplier won the Multi – Channel Provider of the Year at the prestigious Malta Gaming Awards.
The Awards dinner was held during Malta Gaming Week at one of the largest venues in Malta, the Hilton. The judging panel recognized Singular's innovative approach that has generated high commercial success for the company and its clients.
Singular has always been committed to creating a seamless experience across all channels. In the past year, the company has successfully delivered a Native Mobile App that has proved to be highly reliable and scalable even in markets with high-latency. Nevertheless, Singular is dedicated to empowering clients' growth through online AND offline convergence of players. For that reason, the company also has a dedicated development team for the Retail Platform that is continuously improving the solution with margin-enhancing features.
Even in the retail sector there is still room for innovation, particularly within the newly legalized U.S. market where the retail solution is still dominant. – said George Shamugia, Singular's CEO, in a recent interview.
The modular architecture of Singular Solutions gives operators the freedom to create their own brand by customizing the offering to the players' local demands and easily complies with different jurisdiction requirements.
It is a great pleasure that the industry has recognized our strong commitment towards building flexible solutions with market-leading feature via technological excellence. This has been a great team effort across all product verticals, and I am proud of the achievements and milestones we have marked this year. – commented Darko Gacov, one of the founding partners at Singular and VP of Business Development.
Following the Awards night, at the SiGMA Expo, Singular showcased their new Sports Betting Platform that also has a versatile Retail Solution. The key selling points of the new platform are the high level of personalization and effective risk management. Singular has already signed the new Sports Betting Platform with several high-profile operators and is in negotiation to enter the U.S market.
About Singular:
Singular is an established brand with 10+ years of experience working with Tier 1 iGaming operators. Singular Product Portfolio includes a comprehensive and flexible iGaming platform, Sports Betting Platform with market leading features alongside a retail solution and a Casino Core with 7000+ casino games. The three pillars of the company are: flexibility, reliability, and innovation which are reflected in the company's way of work and the corporate slogan BE OUTSTANDING. More at singular.uk