Promoting Safer Gambling Is 'Mission Critcial' For The Industry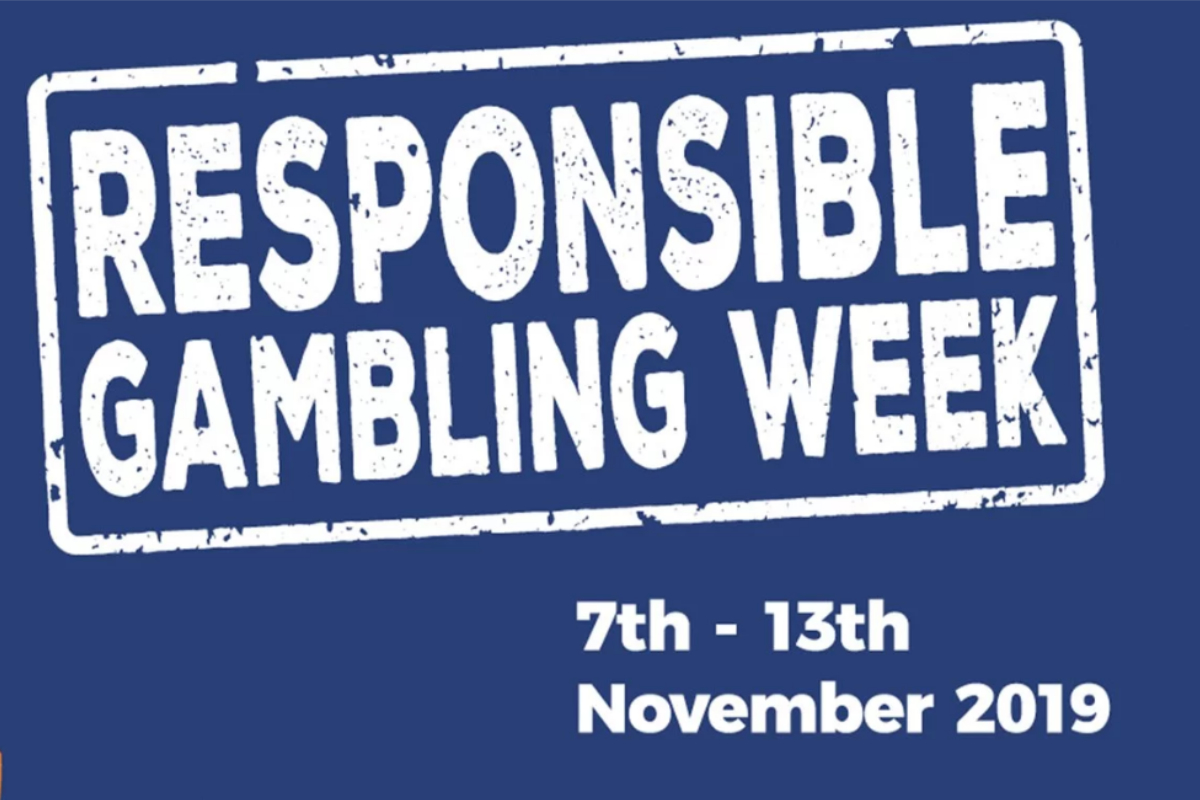 Reading Time:
3
minutes
OPERATORS are doing more to promote safer gambling than at any time in the last two decades, John Hagan, chairman of the Industry Group For Responsible Gambling, on Thursday told the inaugural EGR UK Summit.
Speaking on the opening day of Responsible Gambling Week, Mr Hagan hailed the commitment of gambling companies to create a safer environment for their customers, but said the campaign had reached a 'critical stage' and the challenge was to reach occasional gamblers who did not think responsible gambling messages applied to them. He highlighted YouGov research, commissioned by the IGRG, which showed many adults who played the lottery, bought scratch cards or enjoyed betting on sport did not think they were gambling.
The EGR UK Summit, held at Twickenham Stadium in association with Responsible Gambling Week, brought together operators, affiliates, suppliers and regulators to discuss safer gambling strategies across the industry.
Introducing an industry panel to review responsible gambling initiatives over the last 12 months, Mr Hagan said: "Responsible gambling is a shared responsibility and it's incumbent on operators to provide a safer environment for its customers without fear of cutting across its commercial goals. A fairer and safety gambling environment is critical to the future of the industry".
But having worked in the industry for the last two decades as a lawyer, he said he had witnessed a transformation in operators' approach to responsible gambling in recent years. Despite the cynicism of the industry's critics, a raft of player protection initiatives announced in the last 12 months showed operators were serious about enhancing player protection.
Lyndsay Wright, director of sustainability at William Hill, said there was increasing pressure from investors to justify their actions and they were asking: "How do we know you are doing the right thing?" but she rejected the idea of voluntary online stake limits as a catch-all solution. She said William Hill had launched a new advertising and social media campaign focused on portraying gambling "in the way we know it should be" as a community-based, recreational activity and Responsible Gambling Week had given the company a focus for its safer gambling campaign.
Ben Wright, head of safer gambling at Sky Betting and Gambling, told the conference that winning customers' trust was paramount and safer gambling must become integral to every company's culture. He said Sky Betting's profit and loss tool was one of the most successful it had launched to customers, part of the process of "normalizing" safer gambling.
Wes Himes, interim chief executive of The Betting and Gaming Council, pointed to the success of the pre-watershed whistle-to-whistle advertising ban as a sign that the industry was taking safer gambling seriously. Preliminary figures showed there was less than an hour of gambling-related advertising around live TV sport in September 2019, compared to 6.6 hours in September 2018. Meanwhile, amongst 4-17-year-olds there had been a 97% drop in the amount of exposure to gambling advertising.
Tim Miller, executive director of The Gambling Commission, said in his conference keynote address:
"Every year, Responsible Gambling Week develops further and gets better. It has moved from being an initiative led by one sector to something that is much more collaborative, much more cross-industry. That is not easy to do. John Hagan and his colleagues have done an amazing job to bring so many operators and sectors together".
He said the campaign had to consider where to go next and operators should ask themselves two questions: Are the right people in our business engaged in Responsible Gambling Week, not just those with a social responsibility remit? How can we ensure the campaign reaches a wider audience?
But he echoed Mr Hagan's view that there had been a "sea-change in operators' approach to responsible gambling, hailing the commitment by large operators to support education, research and treatment as "an important step forward". He said the Gambling Commission's primary areas of focus in the coming months would be on developing common standards around game and app design; developing a code of conduct around inducements to gamble; and embracing technology to promote social responsibility.
Responsible Gambling Week (November 7th-13th) is the biggest ever campaign in the UK and Ireland to promote safer gambling. The objective is to get people talking about how to gamble responsibly, without putting themselves and others at risk, and to provide year-round advice and help at www.responsiblegamblinguk.org. More than 120,000 staff at thousands of gambling venues and online sites are taking part in the campaign, which is supported by leading football clubs, racecourses, pubs and charities and voluntary organizations.
NOVOMATIC now G4-certified, the highest international player protection standard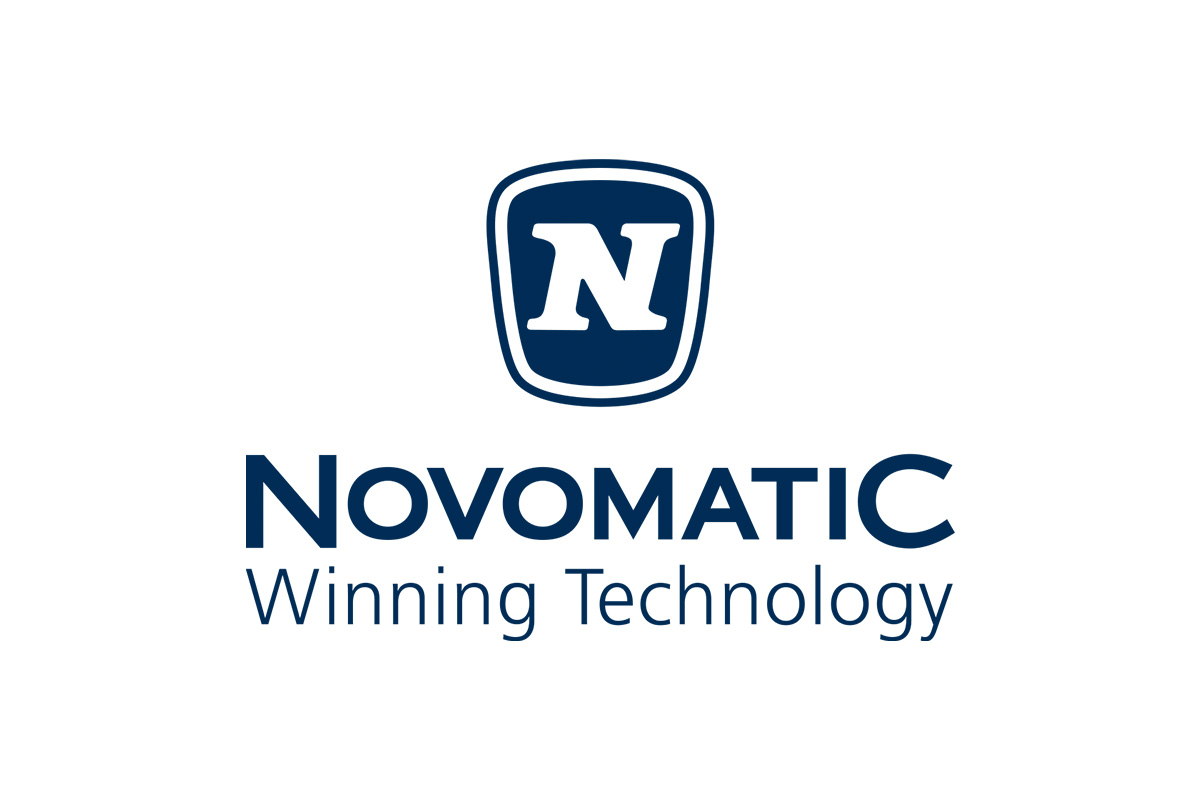 Reading Time:
3
minutes
This voluntary certification, which goes far beyond what is required by law, underlines NOVOMATIC's position as a provider of responsible gaming. At the same time, it confirms the effectiveness of NOVOMATIC's technology offered around the world to improve player protection.
"The NOVOMATIC Group is one of the largest gaming technology companies in the world, employing more than 30,000 people. This means we have a special responsibility and will certify the majority of our business in line with the strictest player protection standards around the world. This creates a minimum standard that is high across the Group, thereby enabling us to help our customers to use our products and services in a safe and conscientious way," said NOVOMATIC CEO, Harald Neumann. "We are proud to be the first Austrian and only company worldwide to receive the coveted G4 award in the most important business segments of the gaming industry. This recognition underscores our industry leadership and bears testimony to our efforts to provide responsible entertainment."
G4 is the international standard for responsible gaming. It was established in 2003 by experts in the field of gaming addiction prevention and responsible gaming. The standard goes well beyond what is required by law and is considered by experts to be the world's most recognized standard covering all business segments of a gaming company. Some 100 criteria are tested by independent auditors before certification is awarded. These range from in-house guidelines and codes of conduct, staff training on addiction prevention, age identification and youth protection, to information for customers on the risks of gaming, self-limitation tools and self-blocking options. The certificate must be renewed every two years by means of recertification on the basis of improvements made. The standard is continuously updated to reflect the latest scientific findings.
NOVOMATIC AG and a total of ten of the top-performing subsidiaries in Austria, Germany, the United Kingdom and the Netherlands have successfully undergone the strict G4 certification process. Work to certify other companies is already underway. This means that, in the coming year, the lion's share of Group revenue and employees will be certified according to G4, a unique achievement in the industry.
"We are delighted to have achieved the coveted G4 certification, which is unique in the industry on this scale across many countries and business segments. This illustrates our responsible approach to youth and player protection. Yet, we also show how important responsible gaming is to us in our position as a supplier of technology," said Dr. Eva Glawischnig, Head of Group CR & Sustainability.
"I am delighted that NOVOMATIC and its largest international subsidiaries have been certified to the G4 standard in just one year," said Ynze Remmers, Lead Auditor at Global Gambling Guidance Group. "NOVOMATIC has set itself apart from the rest by not merely announcing comprehensive and effective player protection, but instead by having it externally audited in line with our strict criteria and by committing to continuous improvement on the basis of our recommendations for future recertification."
Find out more about NOVOMATIC's activities in respect of responsible entertainment in the current annual report and on the website www.novomatic.com/cr
Please refer to www.gx4.com for more information about the G4 player protection standard.
About NOVOMATIC:
The NOVOMATIC Group is one of the biggest international producers and operators of gaming technologies and employs more than 30,000 staff worldwide. Founded by entrepreneur Professor Johann F. Graf in 1980, the Group has locations in more than 50 countries and exports high-tech electronic gaming equipment and solutions to more than 70 countries. The Group operates around 255,000 gaming terminals and video lottery terminals (VLTs) in its some 2,100 plus gaming operations as well as via rental concepts.
Through its numerous international subsidiaries, the NOVOMATIC Group is fully active in all segments of the gaming industry and thus offers a diversified Omni-channel product portfolio to its partners and clients around the world. This product range includes land based gaming products and services, management systems and cash management, online/mobile and social gaming solutions as well as lottery and sports betting solutions together with a range of sophisticated ancillary products and services.
NetEnt extends Asian slot series with Who's The Bride?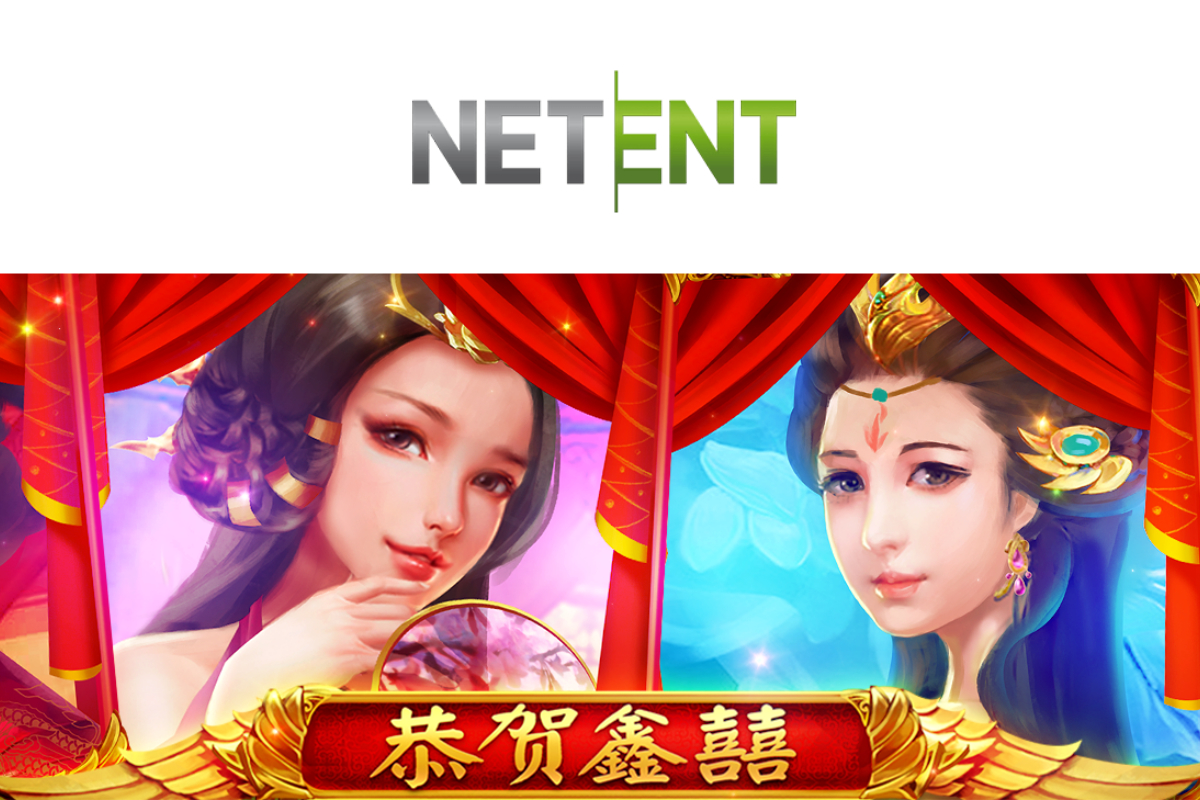 Reading Time:
< 1
minute
Wedding setting marries a new theme with trademark NetEnt graphics and gameplay  
NetEnt is celebrating the release of Who's the Bride? TM, a Chinese wedding-inspired video slot that adds another title to its growing series of games designed for Asian audiences.
Featuring beautiful game symbols and harmonious background music, Who's the Bride? is a 5-reel, 9-line slot with Scatter wins, Wild substitutions and Free Spins, plus a Sticky Wild feature.
"Who's the Bride? is a simple, yet beautifully-crafted slot. It's a perfect union of graphics, sound and gameplay with high volatility and simple, proven mechanics," said Bryan Upton, NetEnt Director of Games.
Who's the Bride? adds to NetEnt's portfolio of Asian-themed games, which has its own dedicated roadmap of monthly launches and includes recent releases Twin HappinessTM and Sweety Honey FruityTM.
Yggdrasil launches John Carew Blackjack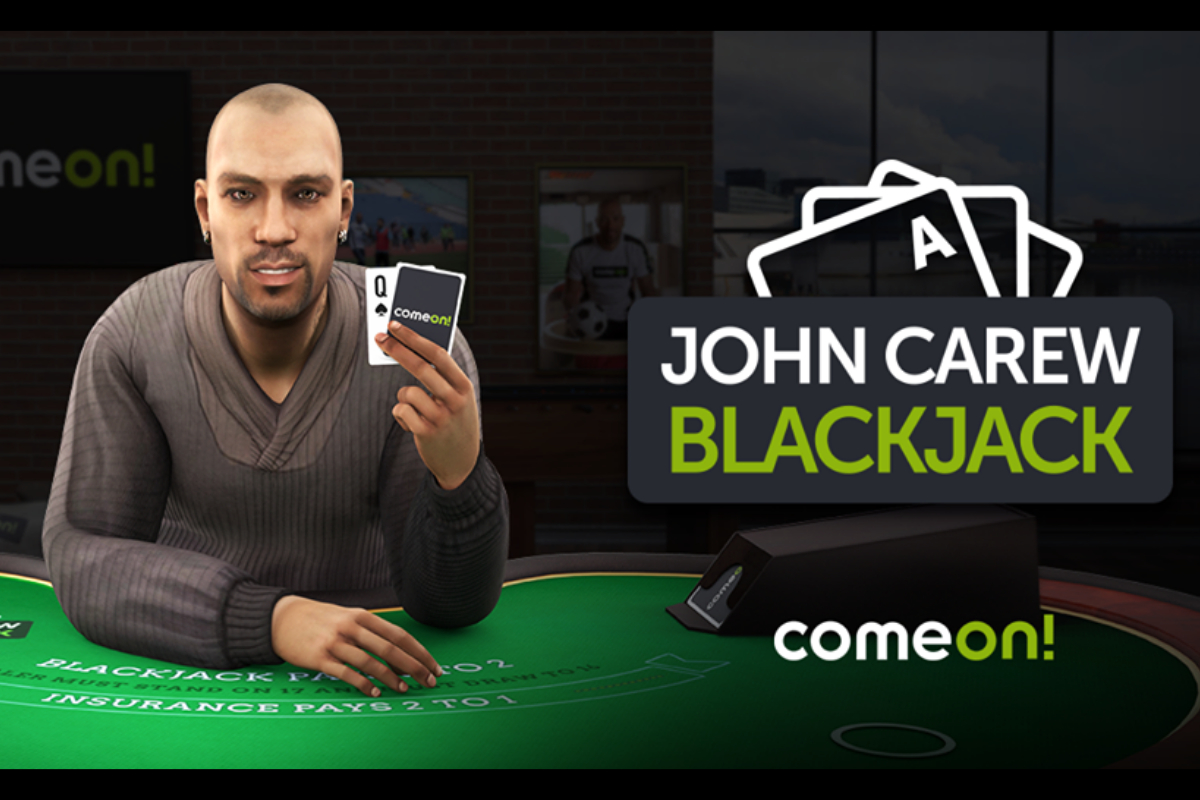 Reading Time:
< 1
minute
Exclusive to ComeOn with superstar striker acting as dealer
Yggdrasil, the innovative online gaming solutions provider, has announced the latest addition to its innovative blackjack series, John Carew Blackjack.
Featuring former Norwegian international, Rosenborg, Valencia, Lyon and Aston Villa footballer John Carew as a virtual dealer, Yggdrasil's latest creation is exclusive to Nordic operator ComeOn.
John Carew Blackjack players can enjoy action-packed multiplayer games, with up to three players able to sit at a single table for a truly interactive, shared casino experience, with high-quality 3D graphics.
Yggdrasil's table games are built on its proprietary technology platform REDUX™, combining the best aspects of both live and RNG casino, and using motion-capture technology to model the movements of the dealer.
Johan John, Head of Table Games at Yggdrasil, said: "John Carew Blackjack is an exciting new addition to our table games portfolio, and one we are delighted to have exclusively partnered with ComeOn to create.
"The big striker had an excellent reputation for winning and scoring goals, and now he can deal winning hands to players!"