Legislators from Gaming States Announces 35 Expert Speakers for January 10-12 Winter Meeting in San Diego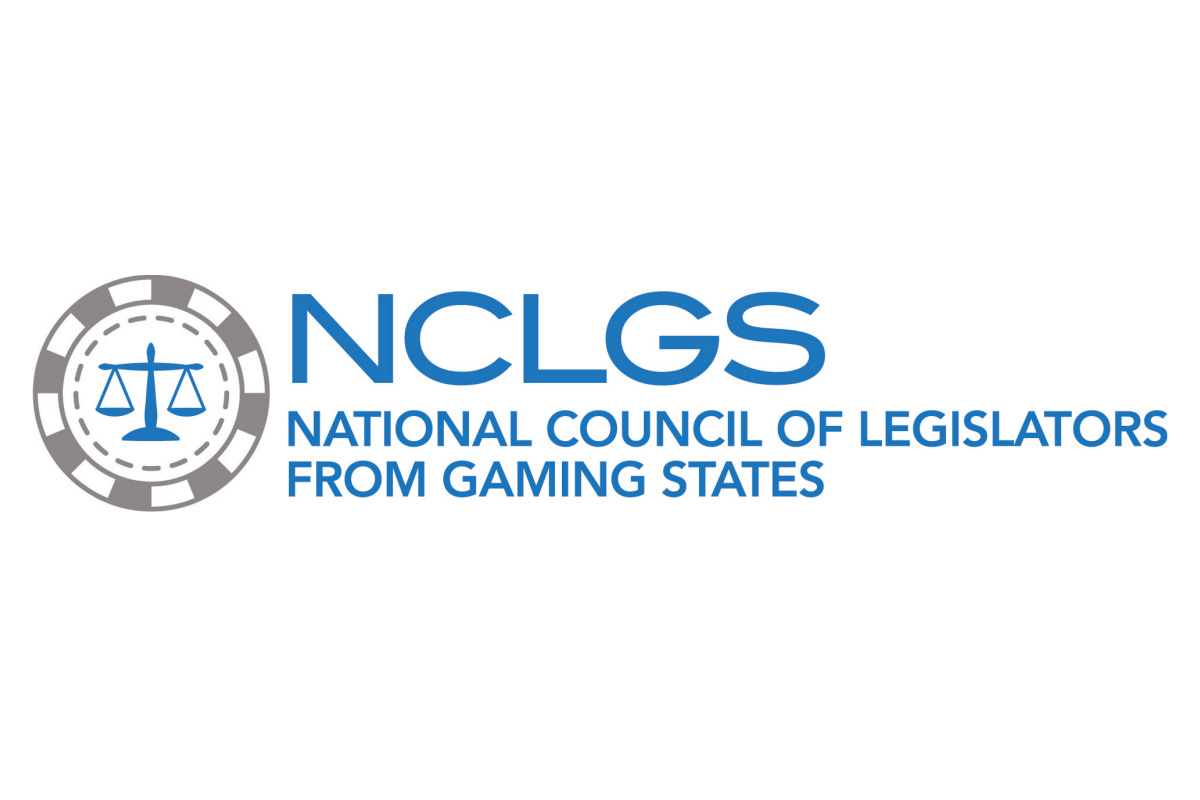 Reading Time:
3
minutes
The National Council of Legislators from Gaming States (NCLGS) announced the roster of speakers for its NCLGS Winter Meeting 2020 that takes place January 10-12, 2020, at the Marriott Marquis San Diego Marina. Registration is open for legislators and the public at http://nclgs.org/index.php/events/nclgs-winter-meeting-san-diego-2020.
"We are excited that so many highly respected experts are joining us this year in San Diego to help legislators, regulators, and industry participants understand the evolving landscape that is gaming across the United States," said NCLGS President-elect Keith Pickard, a Nevada State Senator. "The lineup of speakers and panelists this year is unprecedented in quality and scope. I can hardly wait for this conference to start."
The NCLGS Winter Meeting will focus on critical issues that legislative decision makers throughout the United States will confront, ranging from the rollout of sports betting to growing revenues and generating employment, to law enforcement, security and cheating at casinos. Additionally, a major policy initiative will be unveiled by American Gaming Association's (AGA) Responsible Gambling Collaborative as a special presentation.
Speakers who will address these and other timely issues include:
Gerald Aubin

, Director, Rhode Island Lottery

Joe Briggs

, Staff Counsel, Public Policy Counsel, National Football League Players Association
Jonodev O. Chaudhuri, Partner, Quarles & Brady

William P. Coley II

, Senator, 

Ohio

Frank Donaghue

, Vice President of Regulatory Affairs, Chief Compliance Officer, Penn National

William Egan

, Senior Lottery Associate, Spectrum Gaming Group

Alan Feldman

, Distinguished Fellow, Responsible Gaming, 

University of Nevada, Las Vegas

 – International Gaming Institute

Jon Ford

, Senator, 

Indiana

Steve Geller

, Principal, Geller Law Firm

Robert Heller

, CEO, Spectrum Gaming Capital

Jamie Hummingbird

, Director, Cherokee Nation Gaming Commission

Brandt Iden

, Representative, 

Michigan

Robert Jacobson

, Executive Director, California Council on Problem Gambling

Susan Jensen

, Executive Director, California Nations Indian Gaming Association

Kate Lowenhar-Fisher

, Member, Dickinson Wright

John Maloney

, Principal Attorney, 

John K. Maloney Law

Marquest Meeks

, Senior Counsel, Sports Betting & Investigations, Major League Baseball

Cody Martinez

, Chairman, Sycuan Band of the Kumeyaay Nation

Bill Miller

, President & CEO, American Gaming Association (AGA)

Steve Norton

, CEO, 

Norton Management

Keith Pickard

, Senator, Nevada

Dan Reaser

, Director, Fennemore Craig
F. 

Douglas Reed

, Senior Pari-Mutuel Associate, Spectrum Gaming Group

Kevin Ryan

, Representative, 

Connecticut

May Scheve Reardon

, Executive Director, Missouri Lottery

Sue Schneider

, Editor-in-Chief, Gaming Law Review

Judith A. Shapiro, Esquire

, 

Judith Shapiro Law

Katherine Spilde

, Professor, 

L. Robert Payne School

 of Hospitality & Tourism Management, 

San Diego State University

Perry Thurston

, Senator, 

Florida

Dave Trujillo

, Director, 

Washington State

 Gambling Commission

Joe Verrengia

, Representative, 

Connecticut

Rachel Volberg

, Research Professor, School of Public Health and Health Sciences, 

University of Massachusetts Amherst

Keith Whyte

, Executive Director, National Council on Problem Gambling

Robert Zahradnik

, Principal Officer, State and Local Fiscal Health, The Pew Charitable Trusts

Jane Zerbi

, Principal, Law Office of 

Jane Zerbi
Additional speakers will be added in the coming weeks.
The agenda for the three-day NCLGS Winter Meeting includes:
Six legislative-chaired Committee sessions that will focus on tribal and commercial casinos, responsible gaming, and lotteries, as well legal, regulatory, and operational aspects related to sports betting
Two IMGL masterclass panels conducted by the International Masters of Gaming Law focusing on the legal and regulatory trends of tribal-state gaming compacts and cutting-edge issues related to the surge of sports betting across the U.S.
Morning Keynote Address from 

Robert Zahradnik

 of The Pew Charitable Trusts
Luncheon Keynote Address from 

Bill Miller

 of AGA: "State of the Industry"
Special presentation featuring the release of the "Responsible Gambling Effectiveness Principles" by AGA's Responsible Gambling Collaborative
General session panel examining what state and local governments can do to capture economic benefits of gaming
Thursday evening networking reception
Friday evening welcome reception
Saturday afternoon offsite event
To view the agenda, register, and book rooms at the host hotel at special attendee rates by the December 11 deadline, visit http://nclgs.org/index.php/events/nclgs-winter-meeting-san-diego-2020.
For sponsorship information, contact [email protected] Legislators and others seeking NCLGS membership information should contact Wayne Marlin at [email protected]
NCLGS is the only organization of state lawmakers that meets on a regular basis to discuss issues relating to gaming. Members of NCLGS serve as chairpersons or members of state legislative committees responsible for the regulation of gaming in their state legislative houses. NCLGS does not promote or oppose gaming but is primarily concerned with the regulation and economic and social impacts of the industry. The NCLGS Foundation is the educational and research arm of NCLGS. The 501(c)(3) non-profit is a source of non-partisan data on issues of gaming legislation and regulation. Learn more about NCLGS at https://www.nclgs.org/.
Spectrum Gaming Group, which has performed advisory and consulting work for gaming operators, regulators, and legislatures in 40 U.S. states and territories and in 48 countries on six continents, serves as Executive Director of NCLGS. Discover more about Spectrum at https://www.spectrumgaming.com/.
SOURCE National Council of Legislators from Gaming States
Mohegan Gaming Reports Q4 Fiscal 2019 Results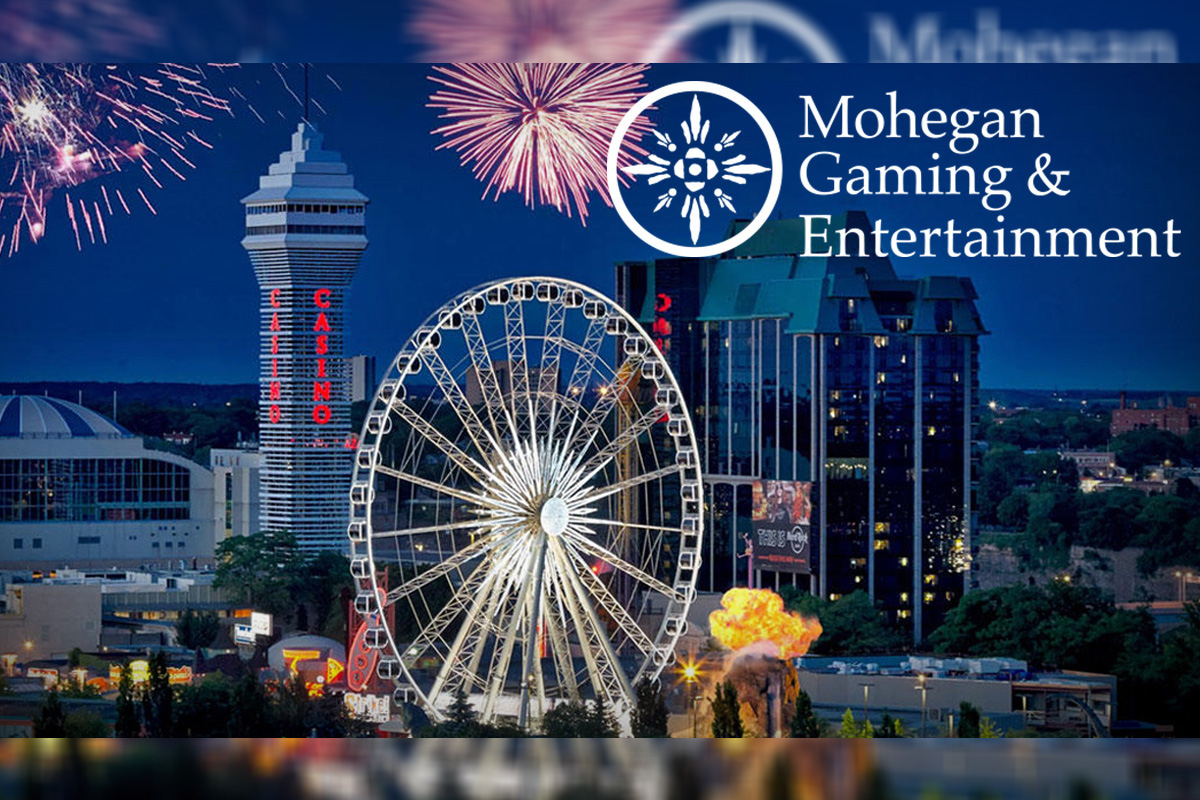 Reading Time:
< 1
minute
Mohegan Gaming & Entertainment (MGE) has released the operating results for its fourth fiscal quarter ended September 30, 2019. During the three-month period, net revenues totalled US$414 m, a 19.2% rise from US$347.2 m in 2018.
Mohegan's income from operations in Q4 was US$15.7 m, a 77.4% decline from the US$69.6 m that it had posted in 2018. This was primarily driven by an impairment charge at Mohegan Sun Pocono.
AEBITDA of US$89.4 m was a 5.4% decrease from the US$94.5 m in the prior year. Consolidated net revenues were up 19.2%, driven by the positive contribution of the Niagara resorts and continued outperformance from non-gaming revenue growth.
"MGE had a remarkable fiscal fourth quarter given the inclusion of two new competitors in our primary northeast market in the last 15 months, and we are off to a good start thus far in the first quarter of fiscal 2020 as well," Mario Kontomerkos, President and CEO of Mohegan said.
"These strong results can be attributed to a commendable management effort by our property leadership as well as our first full quarter of operations from our Niagara resorts. Outside of North America, project Inspire in South Korea continues under construction and remains on track for a 2022 opening. In connection with Inspire, we are pleased to announce our partnership with Hanwha Corporation, one of the country's largest conglomerates, who will serve as our primary general contractor and will also provide the project with important local operational expertise and credit enhancement. These domestic and international efforts, which also include the September announcement of our venture with Virgin Hotels in Las Vegas, have placed MGE on solid ground for success for generations to come," Mario Kontomerkos added.
Sportech Strengthens Product and Commercial Teams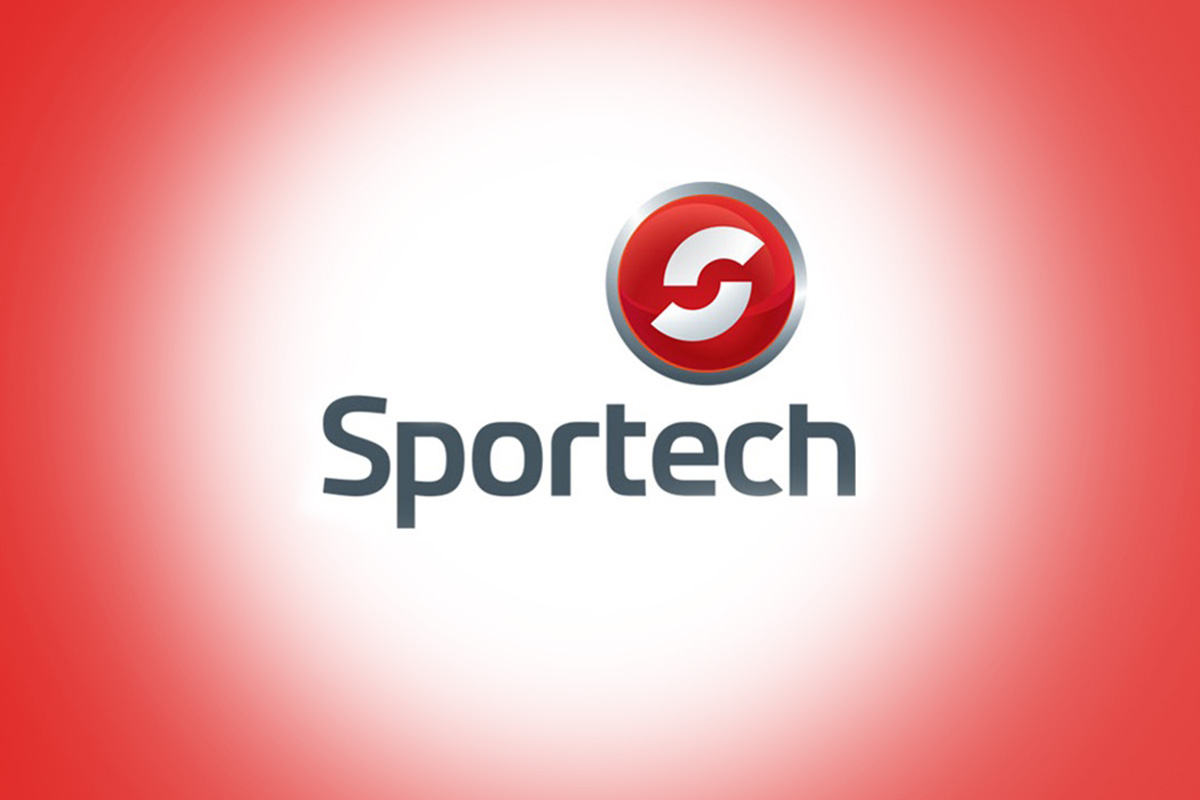 Reading Time:
2
minutes
Sportech PLC, the international betting technology business, announced that it has strengthened its product and commercial teams with the addition of key individuals who will work across the Group's B2B divisions.
Paul Rietdyke will lead Sportech's new Product User Experience and Design department to help elevate clients' online digital experiences to the next level. With extensive experience across a range of sectors, Paul has developed world class digital experiences for numerous clients including UK-based agency work for Arsenal FC, Everton FC, Liverpool FC and the Saudi Football league, as well as engagements with Think Money Group and Sportpesa.
Leon Hosking joins the Sportech team as Product Manager, bringing additional knowledge of the betting industry to Sportech's product development initiatives. Leon's most recent role was as trading and operations specialist for Sportpesa where he was responsible for the offerings of the UK, Italian and .com websites, advising the trading, payments, marketing, customer integrity and CRM departments. He also held a product owner role for bespoke horse racing products. Leon has held senior roles at Skybet, Totesport and Coral in risk, trading, odds, training and development.
Finally, Chris Rogers joins the Sportech team as Commercial Manager. Chris will combine his deep industry knowledge and strong commercial and account management skills to help support the continued growth of Sportech's product range. Chris has extensive experience in the betting and gaming industry, most recently handling trading, marketing, CRM, acquisition, and responsible gambling for Leo Vegas group's UK-facing sportsbooks. Chris has also worked for prestigious names in the gaming industry including Coral and Betfred.
About Sportech:
Sportech PLC is the international betting technology business delivering services and solutions to gaming companies, sports teams, racetracks, casinos and lottery clients. Sportech systems process $12 billion in bets annually for licensed operators in 37 countries and the company is one of the largest U.S. providers of web and mobile pari-mutuel wagering platforms. In addition, the Group owns and operates sports gaming venues in the US State of Connecticut under exclusive licenses.  For more information, visit www.sportechplc.com and www.sportech.net.
SOURCE Sportech
American Gaming Association Updates Anti-Money Laundering Best Practices, Reinforces Industry Commitment to AML Compliance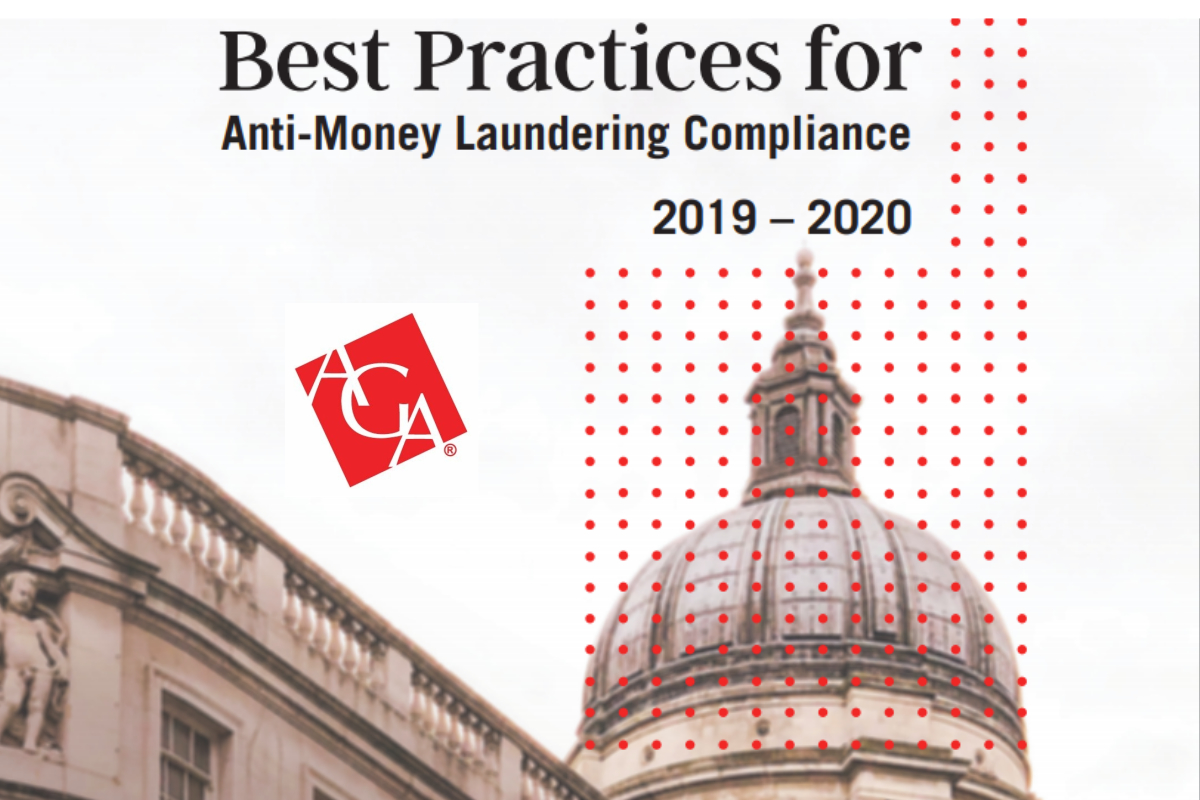 Reading Time:
< 1
minute
The American Gaming Association (AGA) released updated Best Practices for Anti-Money Laundering (AML) Compliance , which reflect the industry's leading commitment to compliance and guide casinos' efforts to protect the U.S. financial system from money laundering and other forms of illicit finance.
In 2014, gaming became the first industry to collectively establish a comprehensive set of best practices for AML compliance. The Best Practices and AGA's Bank Secrecy Act compliance efforts have been commended by the U.S. Department of the Treasury's Financial Crimes Enforcement Network (FinCEN).
Based on FinCEN's guidance and enforcement action takeaways, the Treasury Department's National Money Laundering Risk Assessment, and the Office of Foreign Assets Control's updated compliance guidelines, the updated Best Practices contain a more robust risk assessment section, as well as enhanced Know Your Customer/Customer Due Diligence measures.
"As one of the most highly regulated industries in the United States, it is imperative we take every possible step to discourage illicit behavior and safeguard the integrity of the casino industry," said Bill Miller, president and CEO of the American Gaming Association. "Through our ongoing partnership with FinCEN, the Treasury Department, and law enforcement, our industry continues to be a leader in compliance."
Additional updates to the Best Practices include:
A continued commitment to a strong culture of compliance and the importance of industry engagement with government and law enforcement.
A deepened analysis and updated recommendations regarding new and emerging forms of gaming, including the expanding U.S. sports betting market and interactive (mobile) gaming.