Legislators from Gaming States Announces 35 Expert Speakers for January 10-12 Winter Meeting in San Diego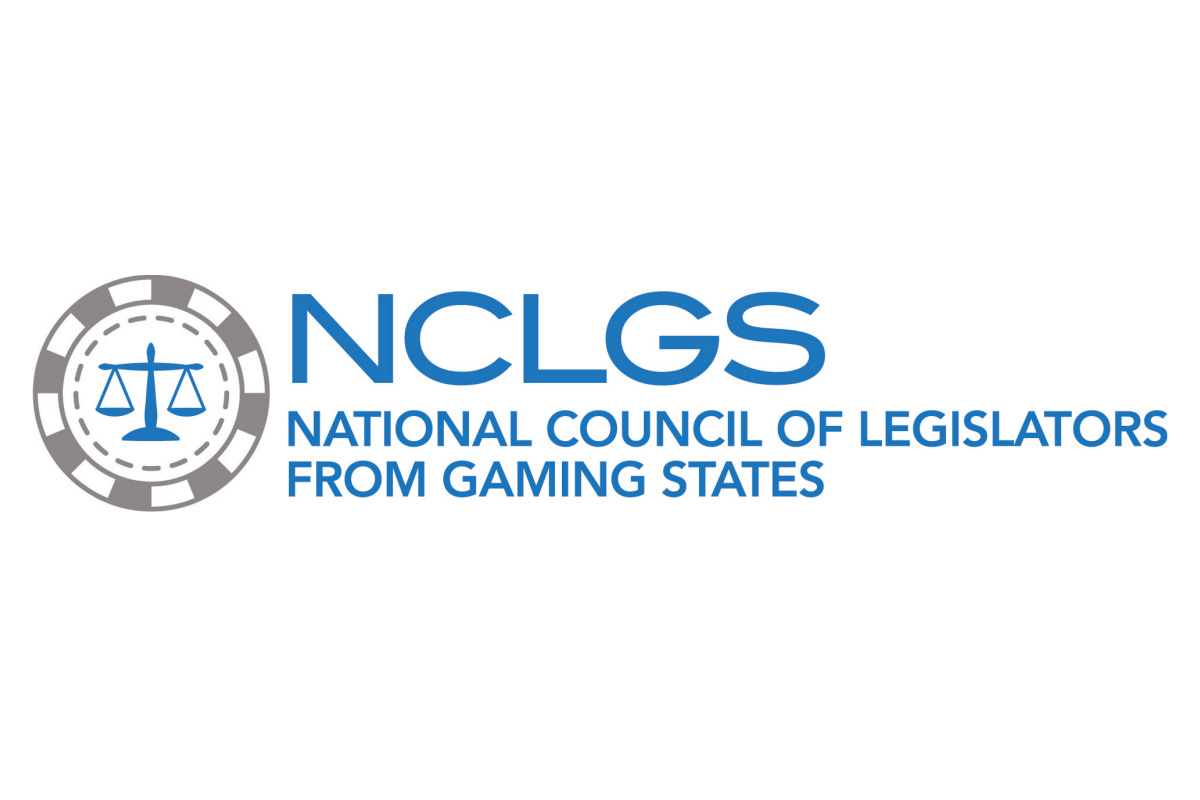 Reading Time:
3
minutes
The National Council of Legislators from Gaming States (NCLGS) announced the roster of speakers for its NCLGS Winter Meeting 2020 that takes place January 10-12, 2020, at the Marriott Marquis San Diego Marina. Registration is open for legislators and the public at http://nclgs.org/index.php/events/nclgs-winter-meeting-san-diego-2020.
"We are excited that so many highly respected experts are joining us this year in San Diego to help legislators, regulators, and industry participants understand the evolving landscape that is gaming across the United States," said NCLGS President-elect Keith Pickard, a Nevada State Senator. "The lineup of speakers and panelists this year is unprecedented in quality and scope. I can hardly wait for this conference to start."
The NCLGS Winter Meeting will focus on critical issues that legislative decision makers throughout the United States will confront, ranging from the rollout of sports betting to growing revenues and generating employment, to law enforcement, security and cheating at casinos. Additionally, a major policy initiative will be unveiled by American Gaming Association's (AGA) Responsible Gambling Collaborative as a special presentation.
Speakers who will address these and other timely issues include:
Gerald Aubin

, Director, Rhode Island Lottery

Joe Briggs

, Staff Counsel, Public Policy Counsel, National Football League Players Association
Jonodev O. Chaudhuri, Partner, Quarles & Brady

William P. Coley II

, Senator, 

Ohio

Frank Donaghue

, Vice President of Regulatory Affairs, Chief Compliance Officer, Penn National

William Egan

, Senior Lottery Associate, Spectrum Gaming Group

Alan Feldman

, Distinguished Fellow, Responsible Gaming, 

University of Nevada, Las Vegas

 – International Gaming Institute

Jon Ford

, Senator, 

Indiana

Steve Geller

, Principal, Geller Law Firm

Robert Heller

, CEO, Spectrum Gaming Capital

Jamie Hummingbird

, Director, Cherokee Nation Gaming Commission

Brandt Iden

, Representative, 

Michigan

Robert Jacobson

, Executive Director, California Council on Problem Gambling

Susan Jensen

, Executive Director, California Nations Indian Gaming Association

Kate Lowenhar-Fisher

, Member, Dickinson Wright

John Maloney

, Principal Attorney, 

John K. Maloney Law

Marquest Meeks

, Senior Counsel, Sports Betting & Investigations, Major League Baseball

Cody Martinez

, Chairman, Sycuan Band of the Kumeyaay Nation

Bill Miller

, President & CEO, American Gaming Association (AGA)

Steve Norton

, CEO, 

Norton Management

Keith Pickard

, Senator, Nevada

Dan Reaser

, Director, Fennemore Craig
F. 

Douglas Reed

, Senior Pari-Mutuel Associate, Spectrum Gaming Group

Kevin Ryan

, Representative, 

Connecticut

May Scheve Reardon

, Executive Director, Missouri Lottery

Sue Schneider

, Editor-in-Chief, Gaming Law Review

Judith A. Shapiro, Esquire

, 

Judith Shapiro Law

Katherine Spilde

, Professor, 

L. Robert Payne School

 of Hospitality & Tourism Management, 

San Diego State University

Perry Thurston

, Senator, 

Florida

Dave Trujillo

, Director, 

Washington State

 Gambling Commission

Joe Verrengia

, Representative, 

Connecticut

Rachel Volberg

, Research Professor, School of Public Health and Health Sciences, 

University of Massachusetts Amherst

Keith Whyte

, Executive Director, National Council on Problem Gambling

Robert Zahradnik

, Principal Officer, State and Local Fiscal Health, The Pew Charitable Trusts

Jane Zerbi

, Principal, Law Office of 

Jane Zerbi
Additional speakers will be added in the coming weeks.
The agenda for the three-day NCLGS Winter Meeting includes:
Six legislative-chaired Committee sessions that will focus on tribal and commercial casinos, responsible gaming, and lotteries, as well legal, regulatory, and operational aspects related to sports betting
Two IMGL masterclass panels conducted by the International Masters of Gaming Law focusing on the legal and regulatory trends of tribal-state gaming compacts and cutting-edge issues related to the surge of sports betting across the U.S.
Morning Keynote Address from 

Robert Zahradnik

 of The Pew Charitable Trusts
Luncheon Keynote Address from 

Bill Miller

 of AGA: "State of the Industry"
Special presentation featuring the release of the "Responsible Gambling Effectiveness Principles" by AGA's Responsible Gambling Collaborative
General session panel examining what state and local governments can do to capture economic benefits of gaming
Thursday evening networking reception
Friday evening welcome reception
Saturday afternoon offsite event
To view the agenda, register, and book rooms at the host hotel at special attendee rates by the December 11 deadline, visit http://nclgs.org/index.php/events/nclgs-winter-meeting-san-diego-2020.
For sponsorship information, contact [email protected] Legislators and others seeking NCLGS membership information should contact Wayne Marlin at [email protected]
NCLGS is the only organization of state lawmakers that meets on a regular basis to discuss issues relating to gaming. Members of NCLGS serve as chairpersons or members of state legislative committees responsible for the regulation of gaming in their state legislative houses. NCLGS does not promote or oppose gaming but is primarily concerned with the regulation and economic and social impacts of the industry. The NCLGS Foundation is the educational and research arm of NCLGS. The 501(c)(3) non-profit is a source of non-partisan data on issues of gaming legislation and regulation. Learn more about NCLGS at https://www.nclgs.org/.
Spectrum Gaming Group, which has performed advisory and consulting work for gaming operators, regulators, and legislatures in 40 U.S. states and territories and in 48 countries on six continents, serves as Executive Director of NCLGS. Discover more about Spectrum at https://www.spectrumgaming.com/.
SOURCE National Council of Legislators from Gaming States
Global Gaming Expo Announces Las Vegas Event Cancellation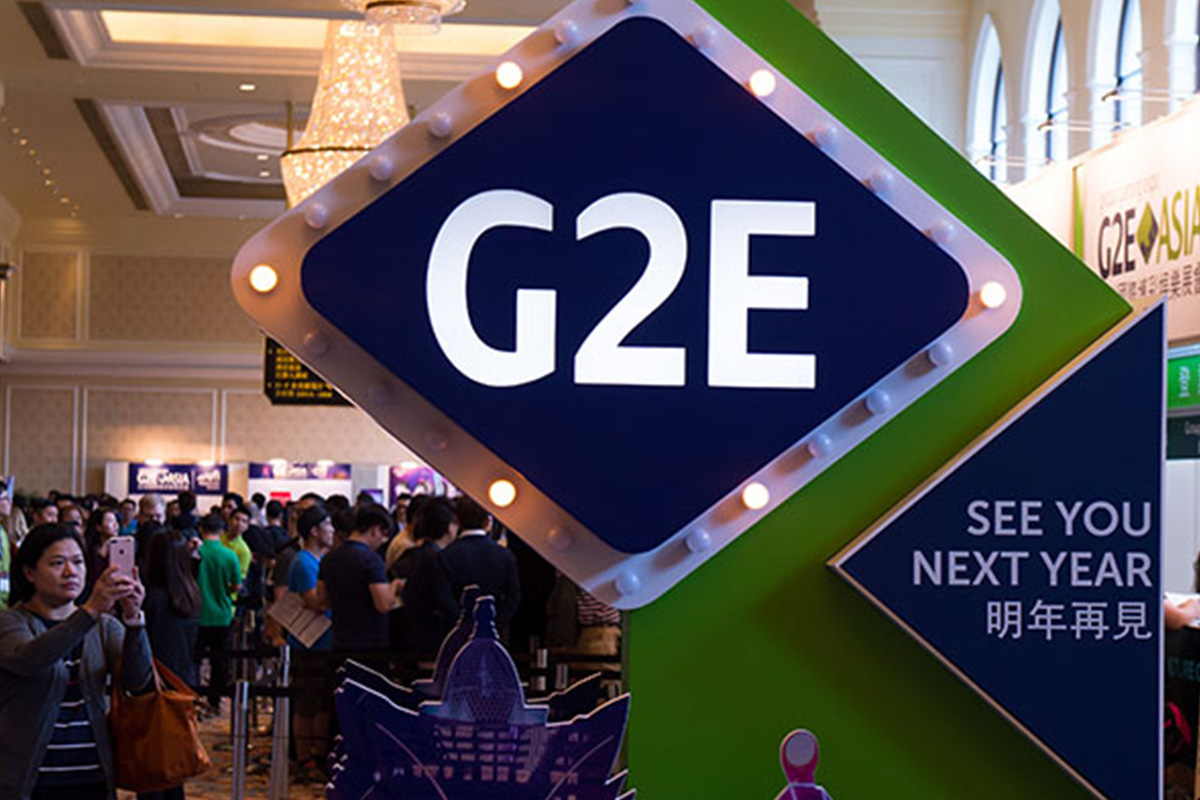 Reading Time:
2
minutes
Global Travel Restrictions, Uncertain Guidance Prompt Show Organizers to Eliminate All In-Person Elements
The American Gaming Association (AGA), with partner Reed Exhibitions, formally announced the cancellation of the Global Gaming Expo (G2E), the gaming industry's top global event. The show's organizers are committed to facilitating economic, education, and networking opportunities for the global gaming industry through a series of virtual G2E events throughout the rest of the year to better reflect the current environment. G2E was scheduled to take place October 5-8, 2020; the next in-person edition of the Global Gaming Expo (G2E) will take place October 4-7, 2021 at the Sands Expo and Convention Center.
"In light of continued uncertainty around a viable marketplace at a physical G2E show, global travel restrictions, and currently unknown guidance on large public gatherings this fall, we have come to the unfortunate conclusion that we simply cannot hold an in-person G2E this year," said AGA President and CEO Bill Miller. "Health and safety have always been our top priority and the uncertainty created by the ongoing pandemic makes this the prudent decision ahead of critical deadlines for exhibitors planning to participate."
For 20 years, G2E has welcomed nearly 30,000 attendees annually from across the globe, including executives representing key industry partners such as the Association of Gaming Equipment Manufacturers, as well as the world's top casino operators, sports betting companies, and FinTech and digital payments facilitators, among others.
"We arrived at this decision after thoughtfully engaging with national, state, and local public health authorities, as well as exhibitors and buyers who have shared industry observations and priorities. Ultimately, it became clear that proceeding with an in-person gathering simply was not feasible," said Hervé Sedky, Reed Exhibitions Americas President.
"It is our commitment to use G2E's platform, as the leading convener of the global gaming community, to continue to deliver unparalleled education content, inspiring collaboration, and innovative ideas as the industry readies for continued growth," added Sedky.
"As the country works to reopen, the American gaming industry continues to adapt and provide the safest possible experience for our employees and customers while continuing to support the communities in which we operate. We look forward to the moment when we can convene together again with our colleagues from across the world and celebrate the resilience that our industry is known for," concluded Miller.
The event organizers will announce plans for virtual events and education in the near future.
FlowPlay Crosses $250,000 Milestone in Funds Raised for American Cancer Society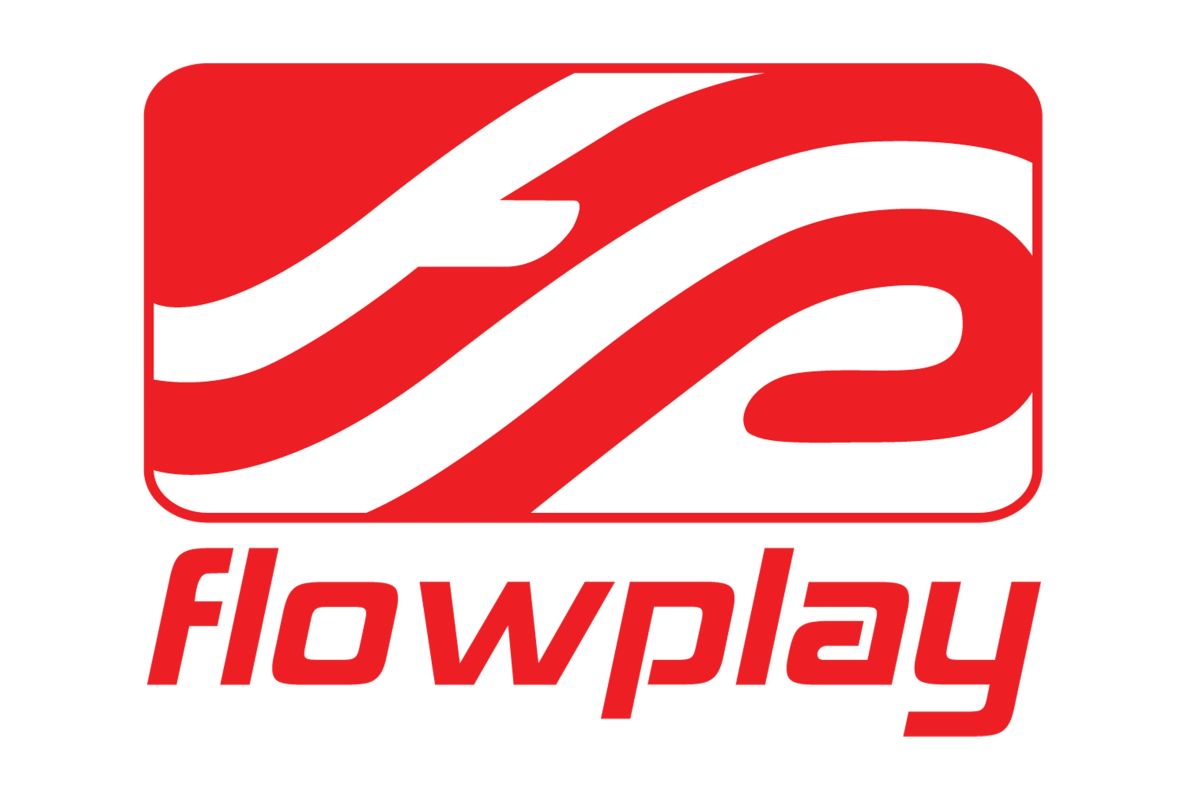 Reading Time:
2
minutes
FlowPlay, creator of one of the most powerful immersive gaming platforms, announced that its Vegas World in-game fundraisers have surpassed $250,000 raised for the American Cancer Society (ACS). This news comes on the heels of FlowPlay's most recent campaign, which generated $55,000 for ACS Hope Lodge facilities. This year's momentum has built upon FlowPlay's record fundraising year in 2019, when its players helped raise upwards of $100,000 for ACS's Road To Recovery and Reach To Recovery programs and also extended support to local organizations Crooked Trails and the Seattle Theatre Group.
During the month of May, 2020, FlowPlay offered a virtual ACS Hope Lodge-branded charm in the company's flagship connected game, Vegas World, which was available for players to purchase. The funds raised helped ACS open the doors of Hope Lodge facilities which had been temporarily closed due to COVID-19 to frontline health care workers. As Hope Lodge communities prepare for reopening to cancer patients and caregivers, additional safety precautions must be instituted. Building modifications, increased cleaning processes, and new necessary supplies such as PPE are adding one-time costs of approximately $350,000 making funding for these facilities especially critical during this unprecedented time.
"I'm always blown away by the ongoing generosity and support our Vegas World community has for the American Cancer Society," said Derrick Morton, CEO, FlowPlay. "Today marks a major milestone for FlowPlay and ACS, but the needs continue to grow. As our players keep showing up to help those who need it most, I'm hopeful we can continue to make a major impact both in our own backyard and beyond."
"We are extremely grateful to Vegas World players and FlowPlay for their generosity helping the American Cancer Society to continue to save lives," said Howard Heino, American Cancer Society Vice President, Hope Lodge Operations & Facilities Management. "Like many organizations, the Society is facing unimaginable challenges to its fundraising. Without companies and individuals stepping forward to help, more lives will be lost to this disease that one in three people will face throughout their lives. Thank you for your critical support."
To donate to the American Cancer Society, please visit: http://cancer.org/donatelocal.
Royal River Casino selects Table Trac's Table Games Management System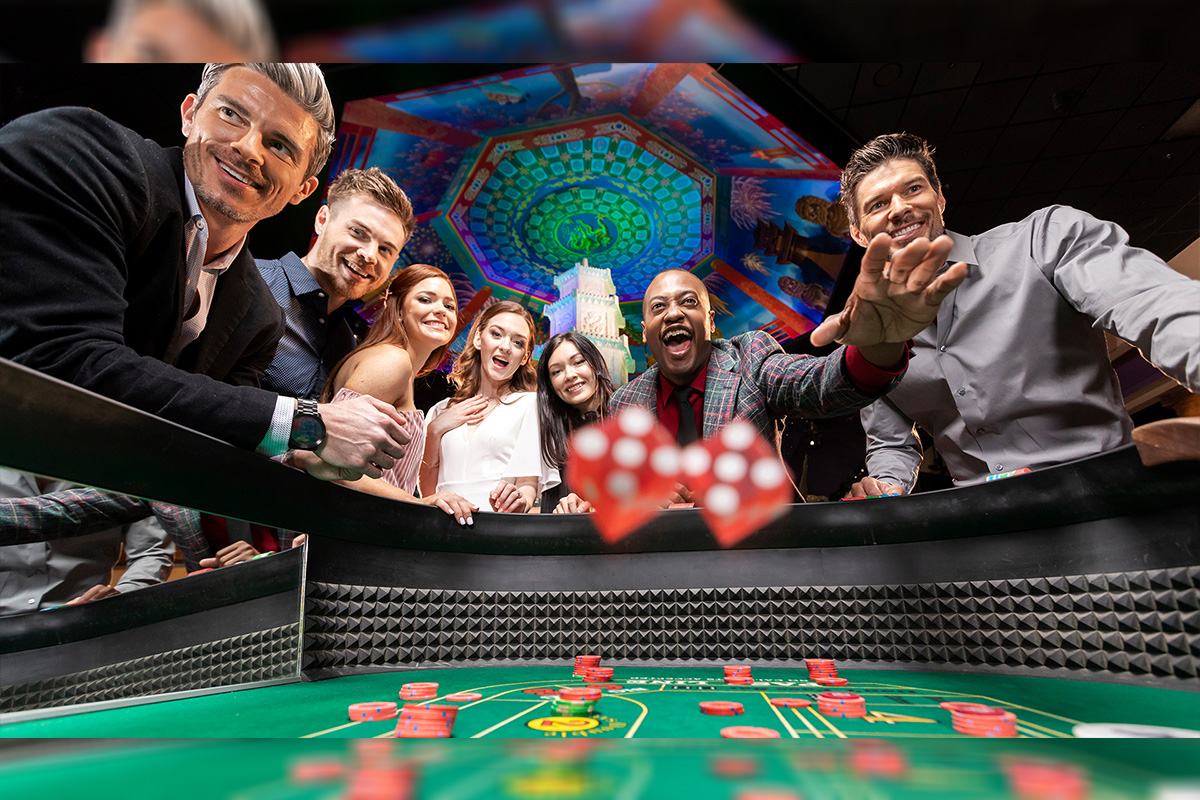 Reading Time:
2
minutes
Table Trac, Inc., a developer and provider of casino information and management systems that automate and monitor the operations of casinos, announced it will provide its Table Games Management System for the Royal River Casino located in Flandreau South Dakota.
"Our property is excited to partner with Table Trac to continue to improve our operations. We identified a clear need to upgrade our player tracking and accounting capabilities in our table games department.  Accordingly, after reviewing the majority of the systems available, CasinoTrac was a clear winner for our property," said Tim Morrissey, Senior Director or Operations at Royal River Casino & Hotel. "Our Executive Team was extremely impressed with the ease of operation for the front-end user of the system. We also see future value in the dynamic nature of the CasinoTrac System to integrate with our current systems while leaving the door open to add additional module in the future." Morrissey added that "In addition to the CasinoTrac system providing the functionality the property was looking for, the CasinoTrac Team approached the property as a partner, looking to solve our problem and be part of the long-term success of the property, something we are always looking for in our vendors."
"Royal River Casino had a unique set of requirements.  They communicated exactly how they wanted to approach the solution, we listened and were able to demonstrate how they could utilize features in the CasinoTrac system to accomplish those objectives," said Table Trac's Chief Executive Officer, Chad Hoehne who added, "Table Trac, Inc. is happy to be partnering with Royal River for these system solutions."
Table Trac will provide the Royal River Casino with a complete suite of table games management products that assists casinos in driving player revenues and creating player loyalty, which are included standard with every Table Trac Table Games Management System.
SOURCE Table Trac, Inc.