Dimayor launches landmark match-fixing prevention programme in partnership with Genius Sports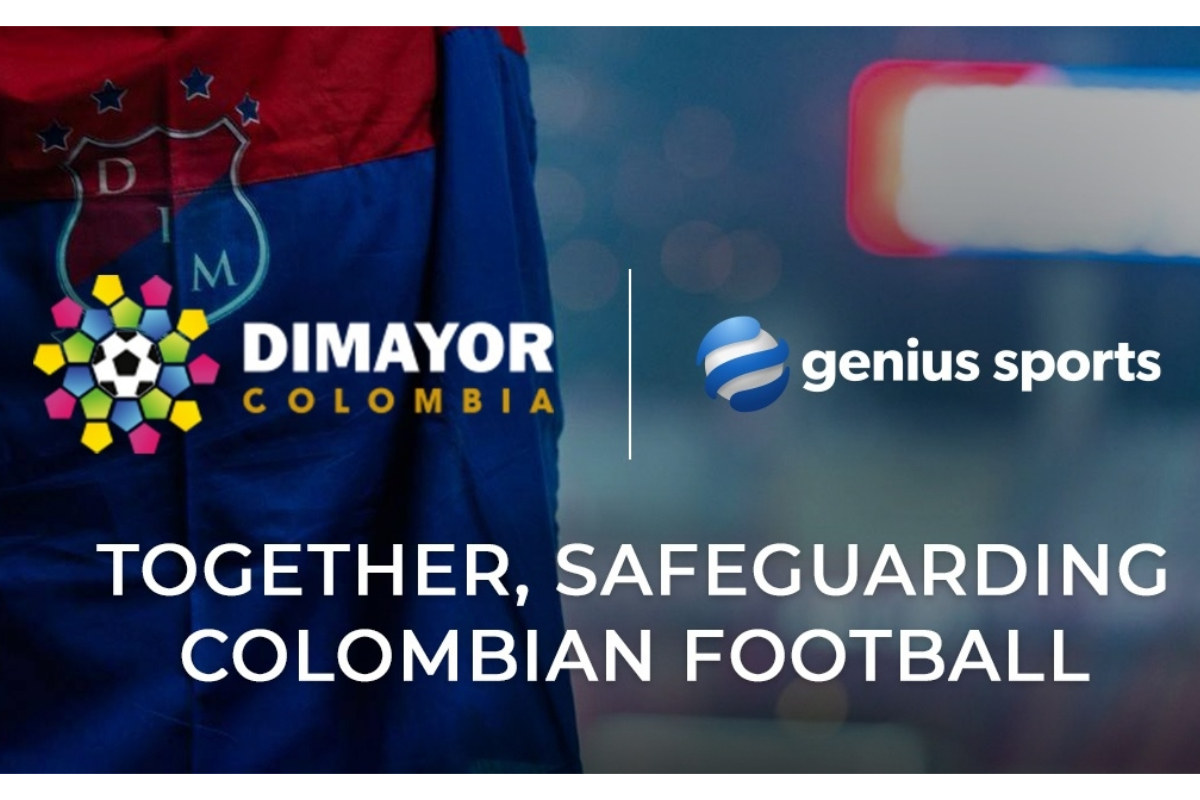 Reading Time:
2
minutes
Dimayor, the leading football competition organiser in Colombia and one of the largest in Latin America, announced a new partnership with Genius Sports to provide the league with an unprecedented level of protection against match-fixing and betting-related corruption.
This new partnership will review and strengthen Dimayor's integrity policies, including its rules around insider information and structures for running investigations, implementing international best practices, regulations and procedures.
Dimayor will also benefit from essential visibility over global betting on its games through Genius Sports' Bet Monitoring System. By comparing real-time odds movements from regulated and unregulated betting markets with predictive algorithms and key intelligence from bookmakers, this technology will automatically flag any potentially suspicious betting activity.
Genius Sports' integrity leadership team will also conduct a series of educational workshops with Dimayor's players, coaches and officials, reinforcing the new rules and regulations and emphasising the potential consequences of match-fixing.
To support its enhanced integrity strategy and enhance the value of its official data, Dimayor will work alongside Genius Sports to control the collection and distribution of its live statistics. Unauthorised or illegitimate data sources on Dimayor games will be identified and disrupted, providing complete transparency and control as well as a global audience to engage.
Jorge Enrique Velez, President of Dimayor, commented: "Dimayor is committed to the integrity of football and transparency around our competitions. This is why the arrival of Genius Sports is a demonstration of our interest in tracking betting in Colombian Professional Football, through monitoring and market analysis, to prevent irregularities that may involve stakeholders from our football competitions. In this way we reaffirm our commitment with the sports betting operator guild, with the Prosecutors Office and the National Government.
"Genius Sports is the largest company worldwide to guarantee control over this and will work alongside us in all of the games of our competitions. We are the first league in South America to engage integrity and transparency directly".
Mark Locke, CEO of Genius Sports Group, said: "Since 2016 when we opened our Latin American headquarters in Medellín and hosted the region's first ever sports integrity summit in Bogota the following year, Colombia has been central to our global success. It is a real honour to have been chosen by Dimayor as their trusted data and integrity partner, ensuring their fans can have faith in a fair and transparent contest and the league is equipped with the information and tools to maintain a clean, honest and unpredictable sport."

Gaming Americas establishes new branding strategy for the 2021 Summit, launches Summits By Gaming Americas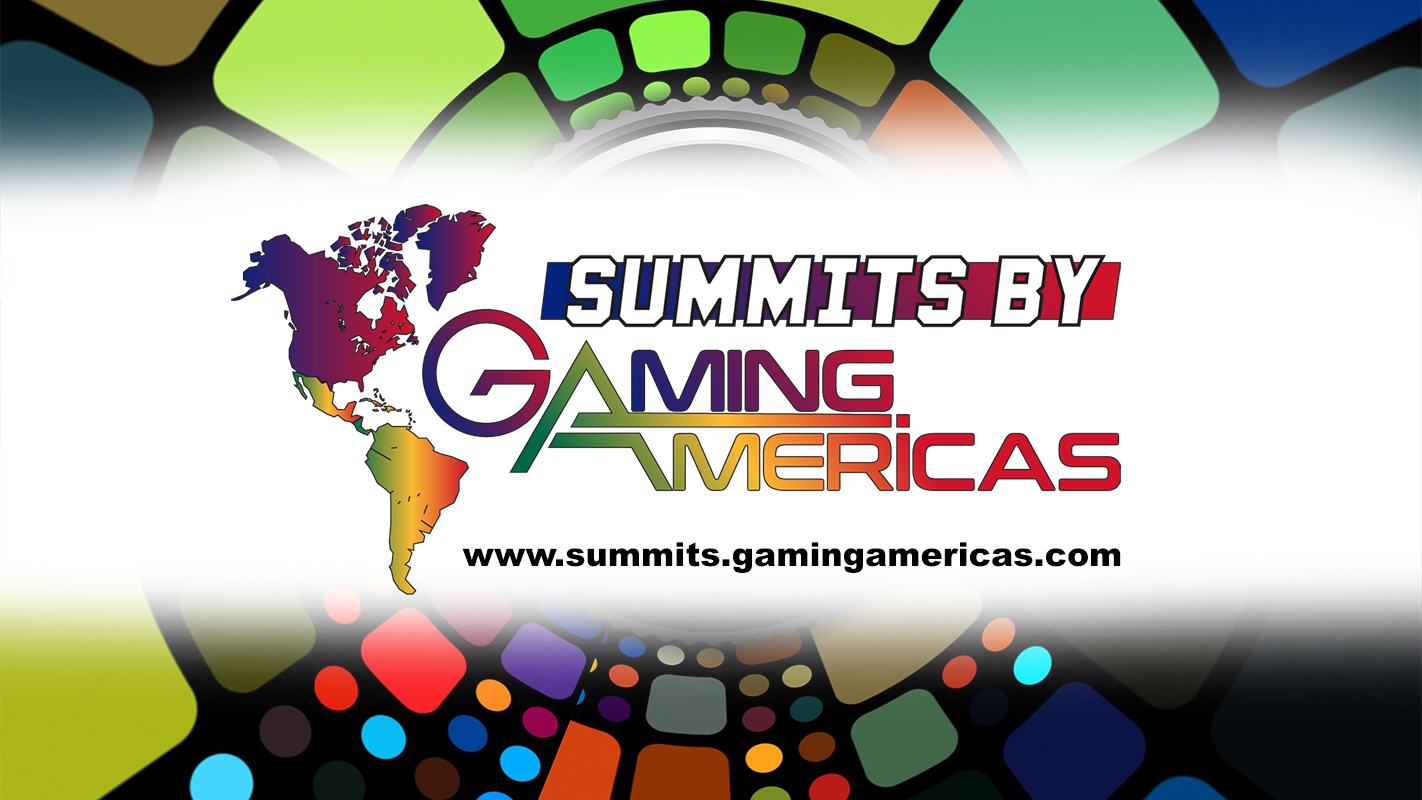 Reading Time:
2
minutes
Gaming Americas rebrands Sports Betting & Casino Summit North America.
Digital events specialists Hipther Agency has revealed its new branding strategy for its flagship conference in the Americas, previously called "Sports Betting & Casino Summit North America"
Starting 2021, Gaming Americas' annual summit will be hosted under the "Summits by Gaming Americas" brand and will consist of two events:
22 June, 2021 – Gaming Summit North America (#GSNA2021)
23 June, 2021 – Gaming Summit Latin America (#GSLATAM2021)
Building on the success of the first edition that took place in 2020, the team is excited to add a full day of discussions about the Latin American gambling industry as part of the content coverage on GamingAmericas.com.
The Summit by Gaming Americas brand complements the Gaming Americas Quarterly Meetups and offers a leading range of insights and networking opportunities for industry stakeholders across North and Latin America.
Zoltán Tűndik, Co-Founder and Head of Business at Hipther Agency commented: "In less than a year, Gaming Americas has proved itself and climbed many rankings to become a one-stop media outlet which offers quality content daily and hosts some of the most talked-about industry meetings. We constantly adding to our offering and now our leading summit will cover even more regions in the Americas."
The team at Hipther Agency are already planning for the second meetup dedicated to the Americas, which will take place on the 29th of April and also preparing for the Summit which will take place between 22-23 June, 2021.
Details about the 2-day Summit can be found here: https://summits.gamingamericas.com/
Details about the Gaming Americas Quarterly Meetups can be found here: https://gamingamericas.com/meetups/
For sponsorship/speaking and marketing inquiries, make sure to reach out to Andrada Marginean (B2B Sales Executive at Hipther Agency).
For media-related inquiries, please contact Alexandru Marginean (Marketing Specialist at Hipther Agency).
To receive constant updates, subscribe here: http://eepurl.com/hfyZxf
Rix.GG hires legendary tournament admin Umar "Maru" Aswat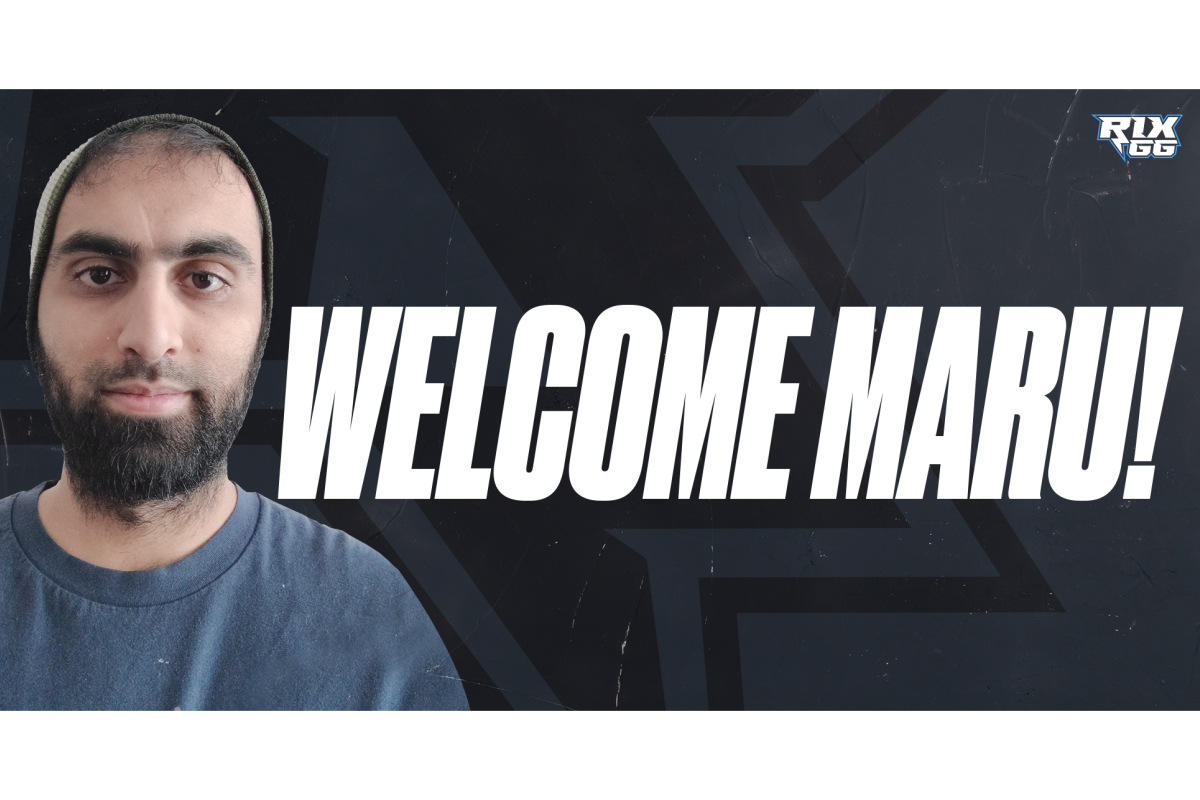 Reading Time:
2
minutes
Rix.GG, a top UK esports organisation known for hosting grassroots tournaments, announces Umar "Maru" Aswat as the new Tournament and Events Manager.
Umar "Maru" Aswat is most known for his admin work across top CS:GO esports events in the UK and internationally including BLAST, ESL, Insomnia, and epic.LAN among others. Umar will manage all tournaments and events at Rix.GG including a series of tournaments yet to be announced.
Jamie Lewis, CEO and Founder, said: "Umar is a British LAN legend and we're extremely excited to have him fronting our tournament operations moving forward. Maru will be instrumental in ensuring all the Rix.GG tournaments are fair, competitive, and as smooth as possible, as well as a fun broadcast for everyone at home."
Umar "Maru" Aswat, Tournament and Events Manager, said: "I'm very happy and excited to be the Tournament and Events Manager at Rix.GG. Life does work in mysterious ways. Having 'retired' from my duties over a year ago, I did not think I would ever have an opportunity to make a significant impact on grassroots esports.
When Rix.GG first contacted me, it wasn't a 'we would like to talk to you about our plans'. It was more of a 'we want you to be part of our plans' and that reignited a feeling I haven't felt in a while.
I haven't had the opportunity to be in a leadership role in a full time capacity, so I am excited to be able to showcase my talents and be creative, but also encourage and nurture new talents to become better. I also want to help players know that they have a place to play, casually or competitively, without the fear of mismanagement. Feedback is one of the greatest tools when utilised correctly and I will do my best to make sure your voice is heard.
Finally, I have the opportunity to work in the field I love, esports. Many people who have worked with me know that I get my 'fix' when a tournament runs as good as it could possibly be.
I just want to say a final thank you to everyone who I have worked with, to the organisers who I have worked for and to the players who have helped me with all the feedback. You have all helped me get to this position today.
I'm ready to start this new chapter and help UK esports be the best it can be!"
EveryMatrix expands global footprint with new Miami office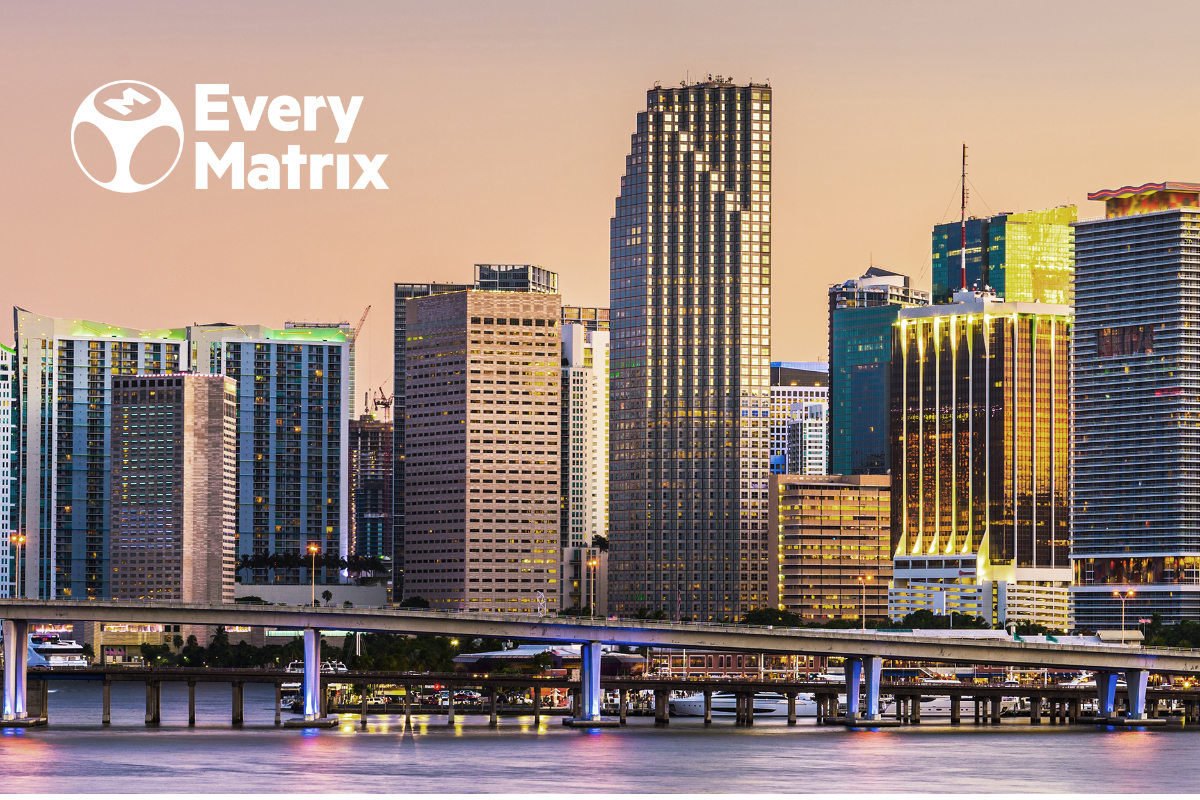 Reading Time:
2
minutes
Technology supplier EveryMatrix is thrilled to announce the opening of its new commercial hub in Miami, Florida. Led by industry veteran Erik Nyman, President Americas at EveryMatrix, the new office seeks to expand the company's global footprint in the US and LATAM markets.
Located in the Brickell area of Downtown Miami, near major business and leisure landmarks, the new EveryMatrix commercial hub is set to coordinate the company's activity in the US and LATAM markets and establish the organization as a trusted supplier in the region.
Ebbe Groes, Group CEO of EveryMatrix, says: "Entering the US market is one of our major objectives this year and having feet on the ground there is essential. I'm confident that Erik will give shape to EveryMatrix's US ambitions and drive forward this expansion process with a lot of dedication. I'm looking forward to bringing on-board brilliant people in our Miami office and I wish Erik and his team good luck."
Erik Nyman, President Americas at EveryMatrix, comments: "Opening up EveryMatrix's Miami office marks a new era of the company's success story. We have the industry's most complete offering from microservices to full turnkey platform, sports, casino, and everything in between. The product strength and future roadmap make me confident that we will break new ground in the Americas. We are building our team in Miami and are excited to further engage with customers and will announce several market entries in the coming months."
In November 2020, EveryMatrix filed the application to New Jersey Division of Gaming Enforcement for a license for the company's iGaming Integration Platform, CasinoEngine.
Erik Nyman joined the company's Leadership Team in August of 2020 and has the role of leading the establishment of EveryMatrix's US presence. With more than 10 years of experience in iGaming, Nyman will oversee the team's commercial activity, recruit new talent and begin the process of acquiring new US clients.
Established in 2008, EveryMatrix is a pure B2B tech provider for the iGaming industry. The company employs over 530 employees in 9 countries: Malta, Romania, Ukraine, Spain, Armenia, Norway, China, Thailand, and now the US.