A gambling review is now inevitable so we can't let the opportunity slip, urges GBG's Peter Hannibal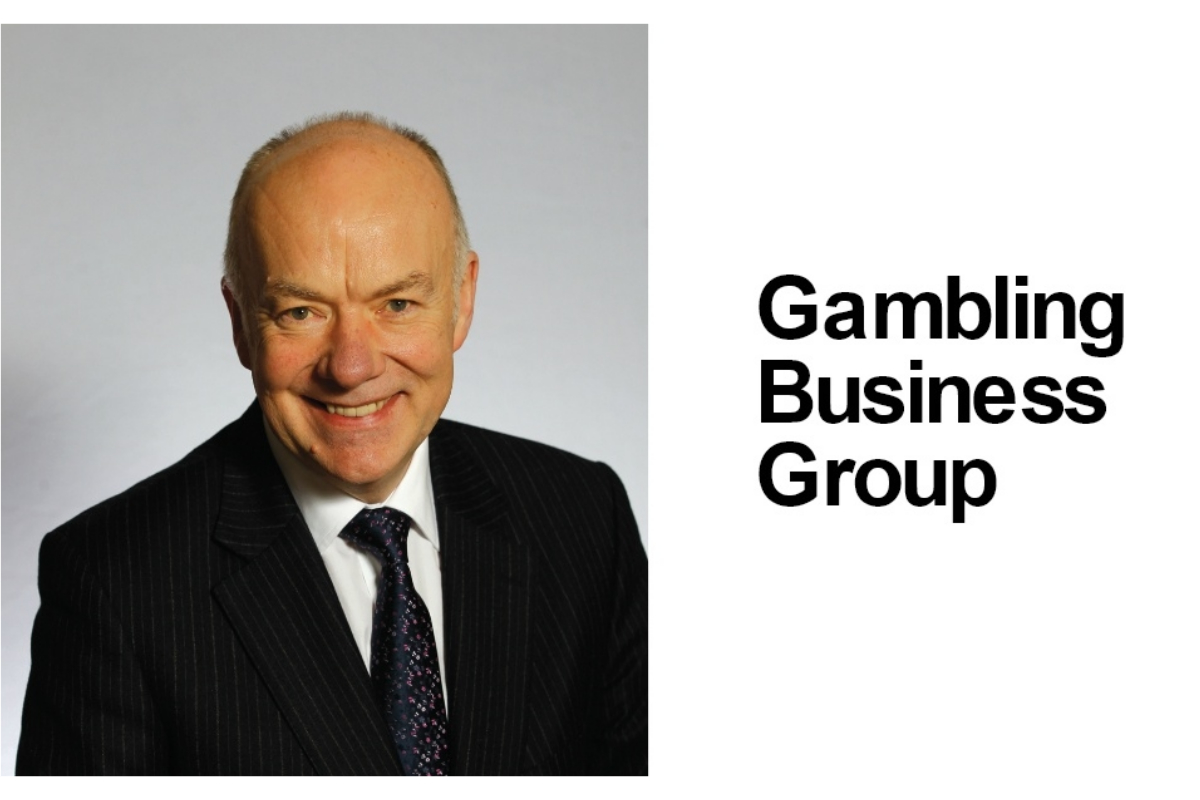 Reading Time:
2
minutes
Peter Hannibal, CEO of the strategic cross sector Gambling Business Group (GBG), is urging the industry to start preparing for what he believes is an 'inevitable' overhaul of gambling legislation and for the low stake retail sector in particular to ensure that it does not become a secondary consideration in the political discourse. Hannibal's warning follows the latest reference to gambling legislation by a political party with the Conservative manifesto referencing the Gambling Act as being 'an analogue law in a digital age' before going on to confirm a commitment to review it, with a particular focus on tackling issues around loot boxes and credit card misuse.
"A review of gambling legislation is now inevitable, what ever the make-up of the next parliament" stated Hannibal. "We should look upon this as an opportunity to re-set the narrative around gambling in the UK, but this will require a different approach from everyone, not least from the industry itself. This is going to happen, and we need to be preparing for it now. A common voice for the low stake sector has never been more relevant and necessary. We need to examine ways in which the various low stake gaming verticals can collaborate, at the very least on the big ticket items such as empirical research to help inform the debate."
With the industry more focussed on tactical fire fighting in order to deal with the here and now, the GBG chief executive believes now is the time to start establishing its strategic objectives and to agree how, precisely, it is going to achieve its goals. "While it could be two years before we see any real movement I think it's essential that we start the process immediately after we know the outcome of the general election." he stated.
"Whilst the Tory Manifesto is focused on internet gambling, this is an opportunity to re-set the dial and there are a number of things we must consider. Firstly we must make the distinction between gambling and gaming. Gambling licence fees should not used for the regulation and policing of the 'gaming industry'. Loot boxes are not a product of our making and where the concept of 'let the polluter pay' is used to justify the Gambling Commission's financial model and in relation to RET, it should also be applied to the 'gaming' industry.
"A review should also be seen as a relevant point to stop the precautionary principle being used as a default in relation to the potential harm caused by gambling. Harm is a symptom, it is not a cause and not everyone is vulnerable to gambling harm, far from it. Treating symptoms is only ever a short term strategy, in the long term it resolves nothing."
"Members of the industry who were around at the time will remember that the 2005 Act was intended to be an 'enabling Act', designed to be able to accommodate and adapt to technological change. Best intentions never materialised because the negative narrative killed off the political appetite. Both of the main parties are now on the same page which makes change inevitable whatever the outcome of the December 12 election. This is an opportunity to start over and we must use it."
MGA Games and Leander Games sign a strategic agreement and create the perfect partnership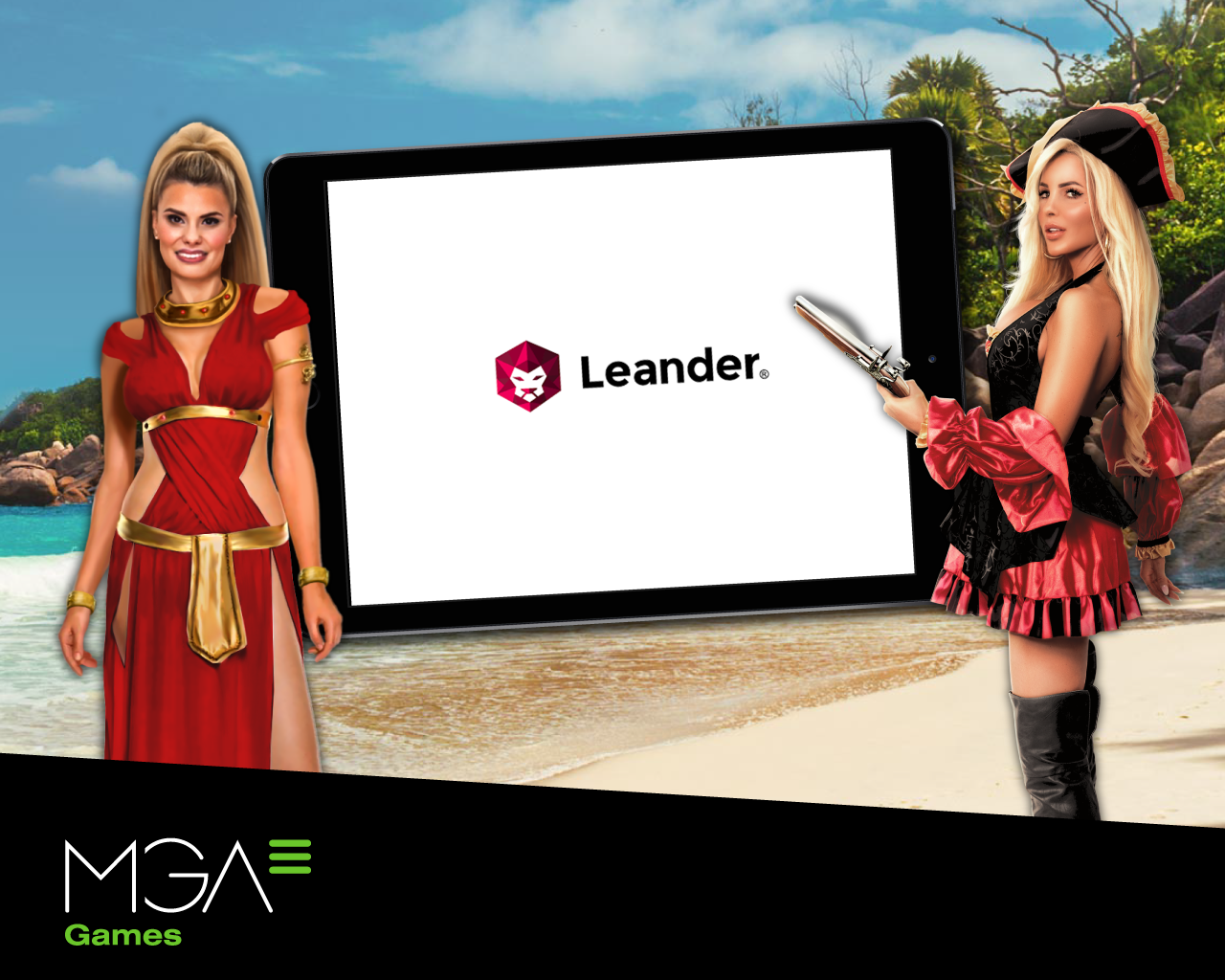 Reading Time:
< 1
minute
Leander Games has reached a strategic agreement with MGA Games, a renowned company specialized in the development of localised productions for online casinos. This new alliance will allow for the quick integration of titles by MGA Games in the casinos connected to the LeGa platform.
For more than ten years, Leander Games has been providing innovative content to the main online casinos worldwide in over 25 languages and using all ISO currencies.
The new partnership with MGA Games will grant them the opportunity of offering new internationally successful slots and video bingos to affiliated operators. Over 80 titles that stand out for their excellent animation, graphics quality and download speed. Among them are the latest Hyperrealism Series, such as Jessica Weaver, Abigail Ratchford, and Andy Soucek, casino slots based on a spectacular hyperrealistic design. Also, the video bingo portfolio, Latin Fiesta Series that include titles such as Calaca Party, Sea and Monster Bingo, which combine fun with state-of-the-art technology to ensure entertainment from any type of device. And, the popular Spanish Celebrities, whose characters such as El Dioni, María Lapiedra, and Aramís Fuster, continue to succeed in all their new releases, as much as the Spanish bar slots La Mina de Oro Plus, Popeye Cazatesoros, and CSI Miami.
"MGA Games are internationally recognised for their range of top-quality localised games.  We know that they will be a hit with our Operator base and are very pleased to welcome them onboard", stated Steven Matsell, CEO of Leander Games.
"We are convinced our extensive product catalogue will be a valuable contribution to Leander Games and will meet the interests of online casinos worldwide. At MGA Games, we are focused on devising and designing great productions, with a high degree of innovation and 100% mobile" stated Joan Sanahuja, CEO of MGA Games.
Betcris becomes the first American continent operator to join IBIA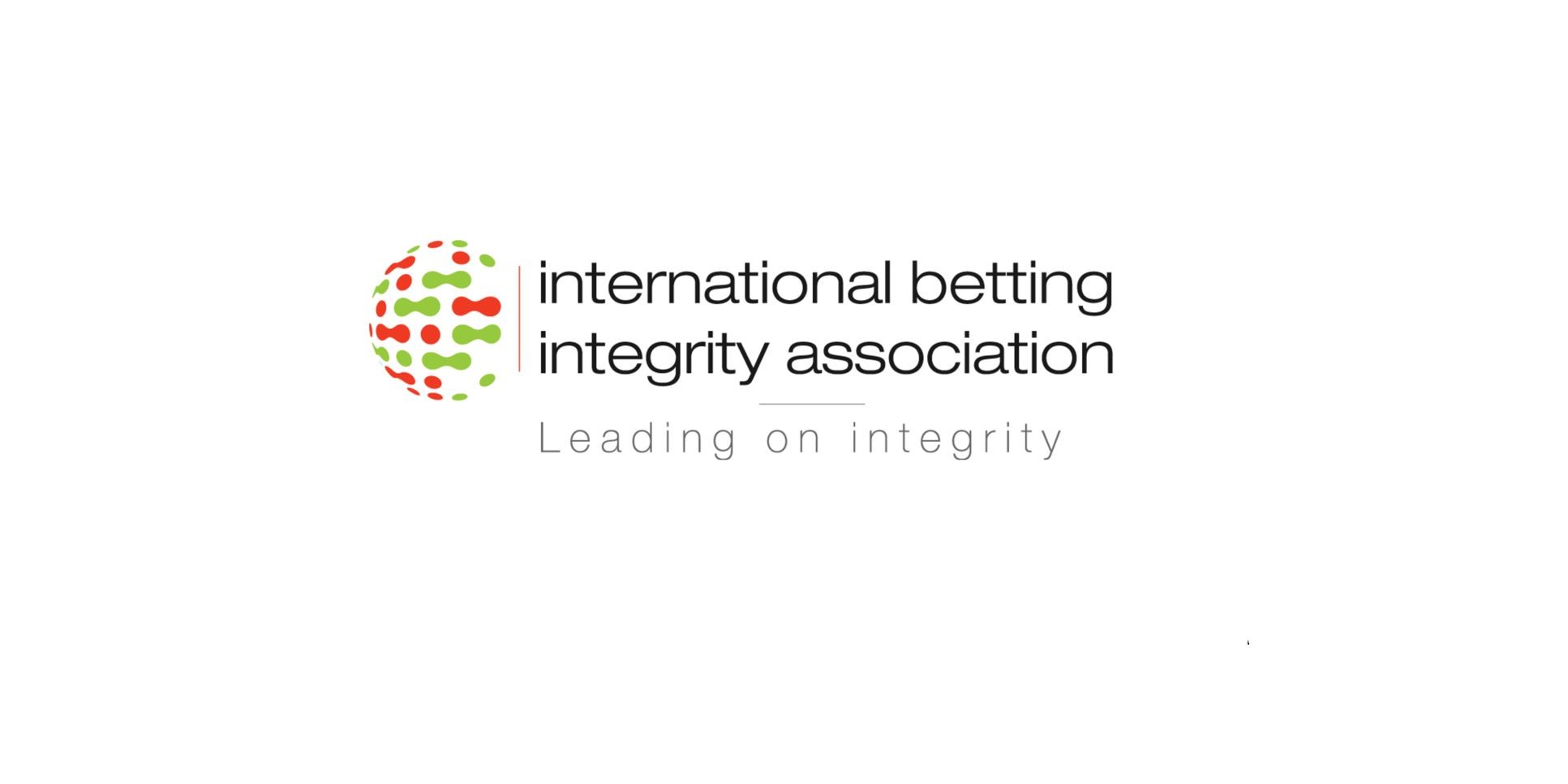 Reading Time:
2
minutes
Leading Latin American sports betting brand Betcris has joined the International Betting Integrity Association (IBIA) strengthening the association's monitoring and alert coverage for the region. The brand has been owned by TV Global Enterprises Limited since 2006 and offers online sports betting services in many countries throughout the world. It is however particularly strong in the emerging Latin American betting market where it also operates retail premises. Betcris is the second operator to join IBIA since the start of 2020, with five new members joining in 2019.
Khalid Ali, CEO of the International Betting Integrity Association, said: "I'm delighted to welcome one of the leading sports betting brands in Latin America to IBIA. Betcris is a major investor in sport with a number of sponsorship deals in place, including the Brasileiro Série A, and is well-placed to strengthen our monitoring coverage of existing and emerging markets in the region. I hope that other LatAm operators will follow Betcris' example and highlight their commitment to integrity by also joining the world's largest operator-run sports betting association."
JD Duarte, CEO of Betcris, said: "Integrity has always been at the core of our approach to a responsible and sustainable business model and this has become more important than ever during this difficult trading period. Being part of an integrity monitoring body is also increasingly becoming both a licensing requirement and business necessity as the Brazilian sports betting law and other recent legislative developments show. IBIA is the global leader on integrity and Betcris looks forward to working with it to protect sports and our business from corruption."
The International Betting Integrity Association is the leading global voice on integrity for the licensed betting industry. It is run by operators for operators, protecting its members from corruption through collective action. Its monitoring and alert platform is a highly effective anti-corruption tool that detects and reports suspicious activity on its members' betting markets. The association has longstanding information sharing partnerships with leading sports and gambling regulators to utilise its data and prosecute corruption. It represents the sector at high-level policy discussion forums such as the IOC, UN, Council of Europe and European Commission.
The association publishes quarterly reports covering the integrity alerts reported through its monitoring and alert platform which can be viewed here. IBIA can be contacted at [email protected].
EGT Interactive enters in the Slovakian iGaming market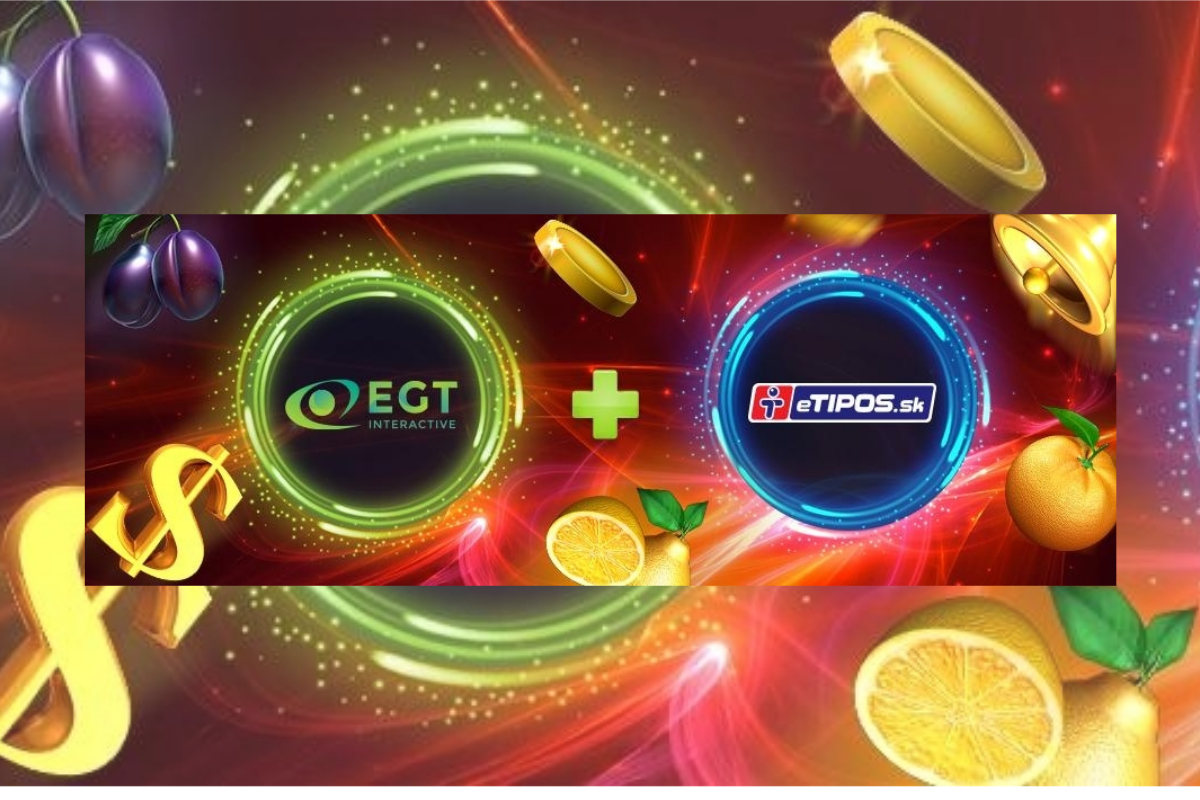 Reading Time:
< 1
minute
EGT's portfolio of games available for the players in Slovakia for the first time through the country's national lottery operator, TIPOS
Under the deal, EGT Interactive will provide some of the hottest EGT slots to the national operator. This deal ensures the continuous and successful expansion of EGT's portfolio in the regulated European online markets, giving the Slovakian players the possibility to interact with some of the top titles like 40 Super Hot, Burning Hot, Zodiac Wheel, Amazons' Battle, Rise of Ra and many more of EGT's vast portfolio of casino games from the safety of their homes.
Todor Zahariev – CEO of EGT Interactive, commented: "We are extremely excited to partner with such major operator as TIPOS. The interest in the games, since the very first day of their launch, outcomed our expectations and has proven that Slovakia is yet another strategic market for EGT Interactive. With the rise of the popularity of EGT's portfolio, we are also looking forward to enlarging our operator network in the territory by providing the best user experience and high-quality content to the local players."