Parimatch's Head of Billing explores the future sound of payments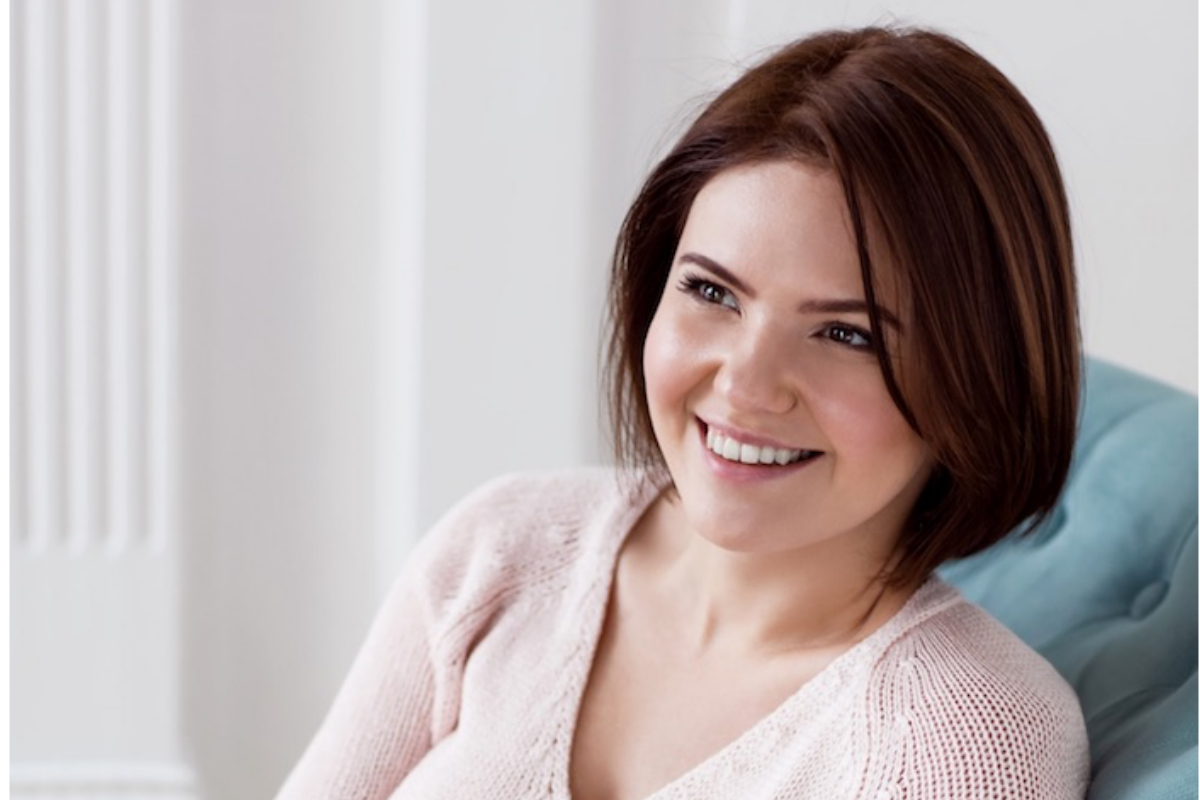 Reading Time:
3
minutes
In his keynote speech at this year's World Gaming Executive Summit Parimatch's CEO Sergey Portnov predicted payments will finally get the 'attention they deserve' at ICE London 2020 and with the growth of transaction technologies and advent of biometrics, Parimatch is poised for the payment push
"Payments are not about diversity, but rather about quality," is the clear emphasis for Parimatch according to the company's Head of Billing, Olga Golikova as the brand's high-profile position in more than 10 countries continues to expand.
As a large-scale international platform and leading betting operator in the CIS region, the company's focus on payment technology is more keen than ever following data analysis from the various markets in which the brand operates. Commenting on why payment experience is essential for the future of betting, Golikova explained: "Different payment methods are developing in different parts of the world. Where there is low penetration of plastic cards, mobile payments, e-wallets, prepaid cards are developing. And the logic is not that the operators are looking for a round of banks, but that the population simply does not have cards and a banking account. However, they do have mobile phones. For comparison, the turnover on cards in CIS region at Parimatch is 75%-80%, whereas in Africa mobile payments occupy this position. The issue is in the exclusive accessibility and user-friendly solutions for the end users."
From AI & voice, to biometrics and Blockchain, the list of technologies disrupting the payments industry is growing rapidly, something which Parimatch is acutely aware of and investing in. As Head of Billing, Golikova determines that sometimes the shiny and flashy new of payment processes might not always be what they seem. "Technologies are developing at a frantic speed, and of course it influences the payment market," she said. "Even 50 years ago, no one could have thought that everyone in the house would have a computer with Internet, and now we have payments with Face ID being tested. In the space of a few short years since contactless arose, you need neither your card nor your phone anymore. Payments using biometric sounds like a breakthrough. However, it is not that simple with biometry as it is still using highly confidential information and is regulated by many laws and rules.
"Technology, however, is just a wrapper for the old proven methods. Apple Pay and Google Pay are technical wrappers for plastic cards. There is still a bank behind them. Mobile payments based on customer mobile account. And this is another branch of technological development. Cryptocurrency is the third one. And so on. The one with the easiest payment flow is about to win!"
Parimatch works with over 100 global suppliers and is renowned for its international partnerships and recognisable brand ambassadors, including Mike Tyson and Conor McGregor, all of which form a crucial cog in how the company researches and drives new payment initiatives for itself and the sector as a whole. "If we talk about payment partners, then the exchange of experience is very important," she stated. "What has long been implemented in one region may still only be developing in another. To share expertise is to help grow the market driving success for everyone. It's a win-win situation!"
However, Golikova warns other commercial brands of the need to be careful when choosing partners, especially in terms of transaction technologies and solutions. "In payments, reputation is everything," she advised. "The market is small, everyone knows each other. The second key component when choosing who to work with is fame. Coming to partners, especially large ones, with the initiative it is much easier to conduct a dialogue when I represent a world-class company with a recognisable brand and celebrity contracts like our new one Conor McGregor and UFC."
Parimatch fosters a strong focus on responsible gambling and security, an approach which Golikova ensures is paramount for the brand's payment systems whether it's e-wallets, cryptocurrency or the next innovation. "It is an operator`s social responsibility to know our customer. This is very important not only for society, but also, for the operator. Customer verification is an important part of the fight against payment fraud. E-commerce and gaming are driving the online market and leading the way in payments going into 2020 and we hope to continue the trend of transactions being a top priority for the industry."
When asked if she sees payment solutions being a differentiator for operators in new sports betting markets internationally Golikova concluded that to do this, Parimatch will need to become the size of Google or Amazon and "create its own wallet or something more innovative to spread it around the world!" As an industry where payments are finally getting the recognition they deserve, don't rule it out!
1X2 Network Extends Contract with Digitain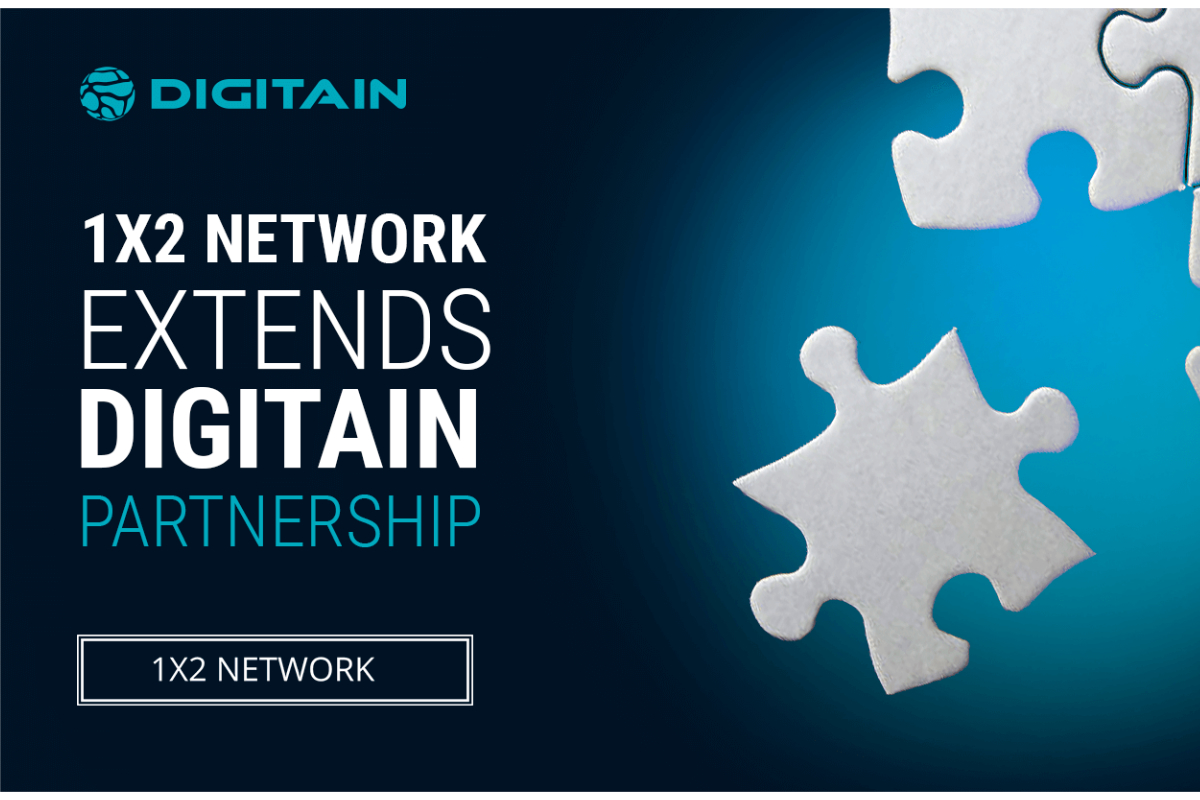 Reading Time:
< 1
minute
Gaming content developer 1X2 Network has extended its partnership with platform provider Digitain. As per the deal, Digitain will gain access to additional third-party game studios via 1X2 Network's 3PI aggregation platform.
The 3PI game aggregation platform provides online gambling operators with seamless access to innovative and exciting developers whose titles can help them stand out from their rivals.
"We are delighted to have extended our already successful partnership with Digitain and to provide them with access to hundreds more titles with the click of a button. 3PI provides variety and quality whilst maintaining 1X2's rich tradition of fantastic service and account management, and with the ability to add the likes Leap Gaming virtual sports games at this time really can be of benefit to Digitains customers while there is a lack of sports on offer," Kevin Reid, CCO of 1X2 Network, said.
"1X2 Network's proprietary games have become an integral offering for our global operator partners and their players, so it made perfect sense for us to build on this partnership and take additional third-party titles via 3PI. Being able to offer an even more broad range of Virtual Sports and additional casino content at this time could never be more important for our partners, 3PI offers us just that," Samvel Mkrtumyan – head of external communication at Digitain, said.
Golden Race Launches Virtual Sports Content on Blue Ocean's GameHub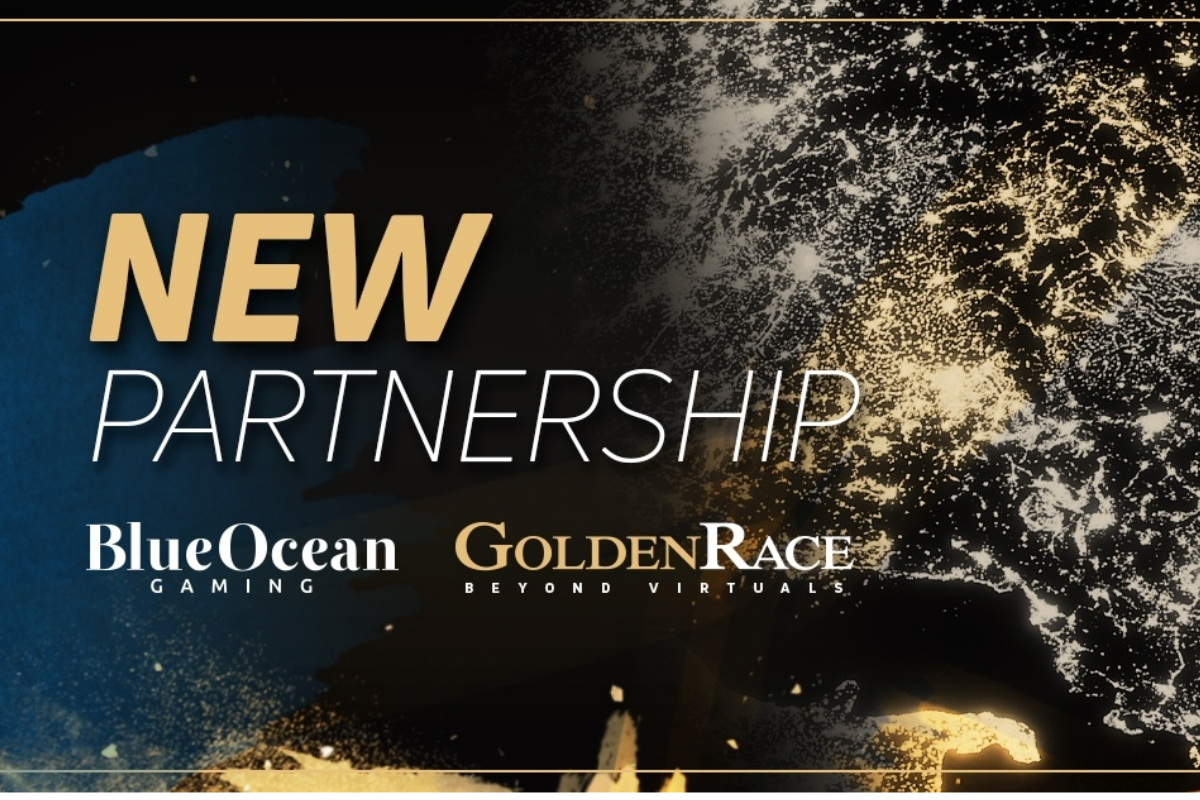 Reading Time:
< 1
minute
Golden Race, the Malta-based cross-platform gaming provider, has launched its virtual sports content on online casino platform provider Blue Ocean Gaming via the game centre.
"As the first fully managed Virtual Sportsbook in the industry, our games are a perfect alternative during times with low or none real sports at all. We are very happy to join Blue Ocean Gaming to offer their clients the best content," Martin Wachter, CEO and Founder of Golden Race said.
"We are very pleased to welcome Golden Race; the content will be a great addition to our virtual sports offering made available through GameHub game aggregation. Especially in the situation we are currently in, when all the major real sports events are being cancelled or postponed, we are getting many demands for the virtual sports content, therefore we are looking forward to being able to upsell the games to our operators," Blue Ocean Gaming said in a statement.
IMG Arena and ATP Media to launch ATP Masters 1000 virtual tennis product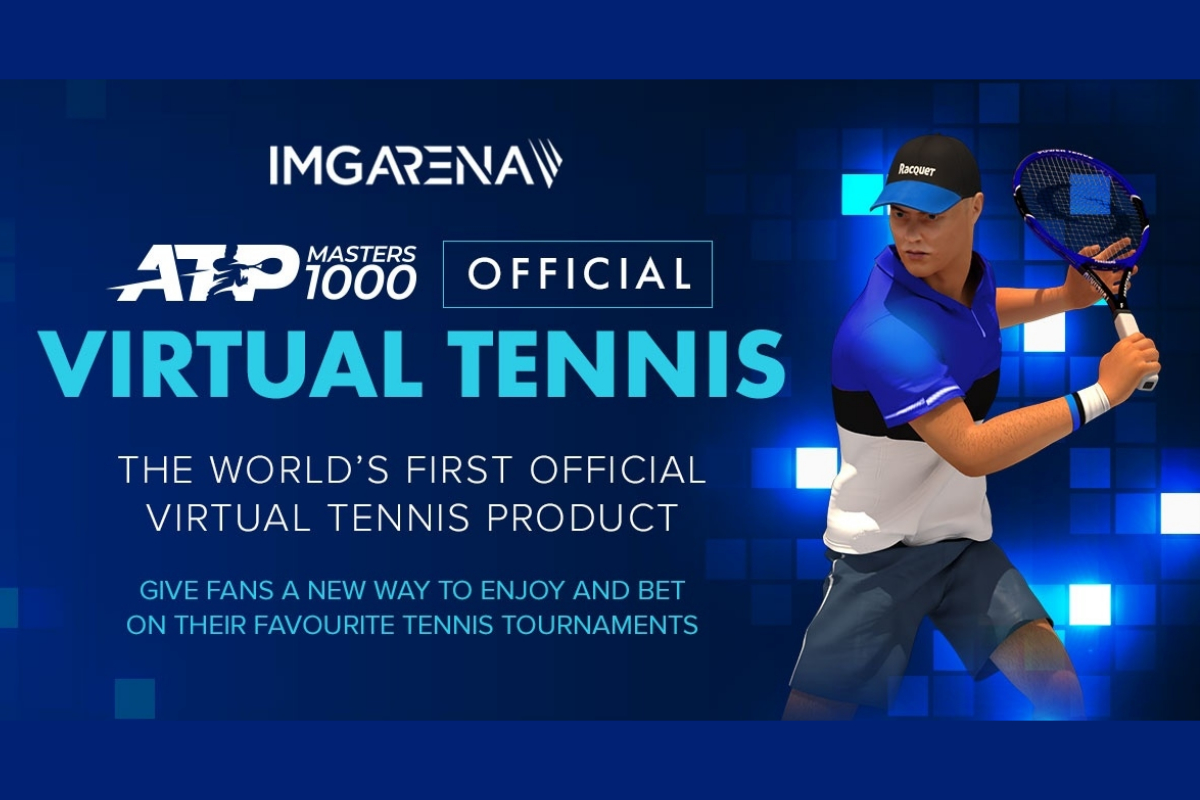 Reading Time:
2
minutes
World's first officially branded virtual tennis product will feature ATP premier tournaments
IMG ARENA, a leading sports betting service and content hub, is launching an official virtual tennis product in partnership with ATP Media, the global sales, broadcast production and distribution arm of the ATP Tour. The game will be available in April and will help sportsbook partners fill the void whilst the ATP Tour is suspended.
This new deal expands the longstanding partnership between IMG ARENA and ATP Media and is the first time they have launched a virtual sports offering.
IMG ARENA is using licensed assets to create the first-ever officially branded virtual tennis product, featuring logos from the ATP Masters 1000 series along with official tournament names, to deliver an authentic, fan-first experience.
This unique and exclusive product is evidence of the ATP Media's innovation strategy and adds to IMG ARENA's growing portfolio of virtual products, which also includes golf, motorsport, football, horse racing, speedway, greyhound racing and cycling.
As the broadcast arm of the ATP Tour, ATP Media provides centralised media distribution across the ATP Tour, host broadcast production for the Nitto ATP Finals and ATP Masters 1000s, world feed production for the ATP 500s, Next Gen ATP Finals and certain ATP 250s, as well as the international distribution for the ATP Cup.
Mark Webster, CEO of ATP Media, said: "This is a landmark agreement for ATP Media at a challenging time. We are excited to be working with IMG ARENA to deliver fans around the world innovative content and new ways to enjoy their favourite tennis tournaments.
"Together we are creating a compelling, always-on product that will boost and diversify our sports betting offering, while helping to continue to further develop our international footprint."
Freddie Longe, Managing Director at IMG ARENA, said: "ATP Media are one of the most progressive and forward-thinking media companies – we are delighted to partner with them to launch the world's first officially branded virtual tennis product.
"When we invested in virtual sports specialists Leap Gaming, our vision was to create official products and unlock new revenue streams and forms of fan engagement for our clients. ATP Media share this vision and desire to evolve the way that its fans could connect with tennis. The result is a game-changing product that maximises player engagement and operator returns. As with all of our virtual sports offerings, we have developed the most realistic look, feel, and betting experience."
Headquartered in London, IMG Arena works with more than 460 leading sportsbook operators worldwide, providing always-on services including 24/7 live streaming and on-demand virtual sports products designed to evolve and inspire engagement by placing fans at the heart of the action. Its ground-breaking data collection system ensures that the fastest and most accurate sources of data are delivered live from the action to the end user in less than a second.
IMG Arena processes official data for more than 45,000 sporting events per year. In 2019, more than 175 million hours of IMG ARENA content was watched by 56 million unique viewers around the globe.