EveryMatrix celebrates 5 years of educational project Kids Academy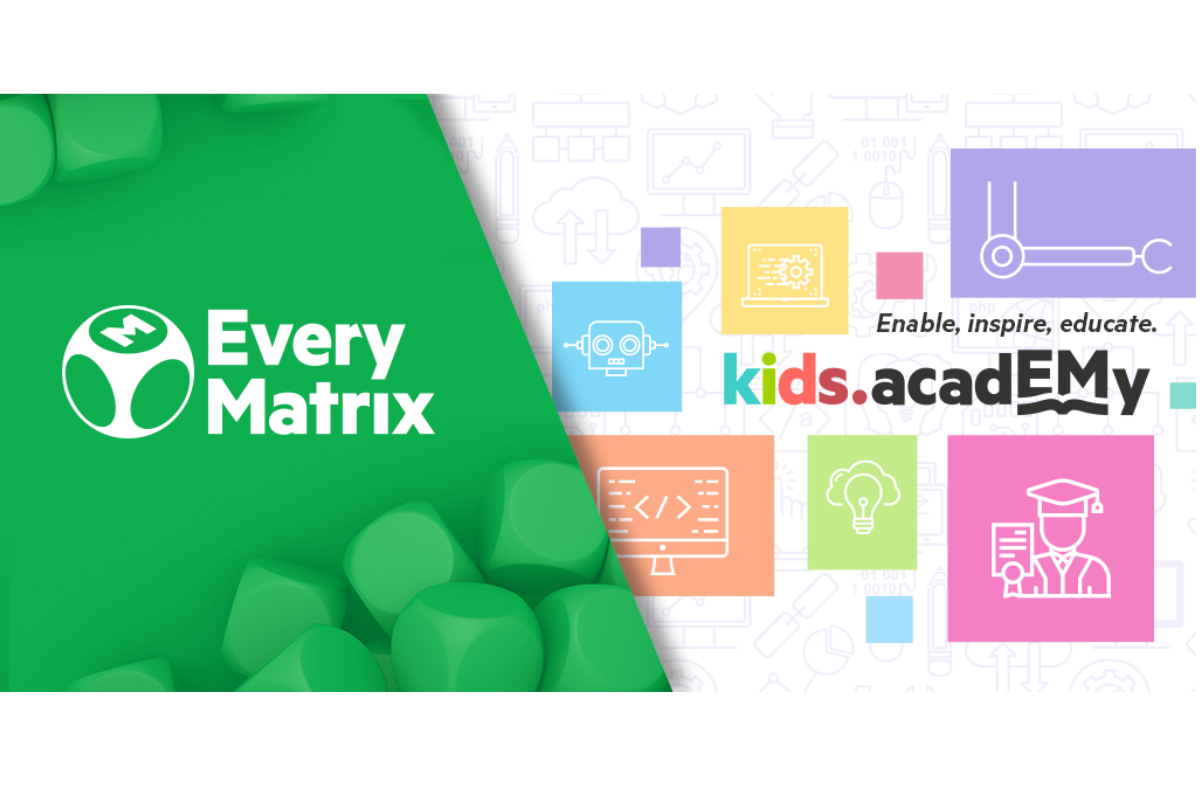 Reading Time:
2
minutes
EveryMatrix is celebrating five years of its corporate social responsibility programme Kids Academy, a project which aims to offer Romanian children the chance to access quality education that would be otherwise unavailable to them, in three main domains: Computer Science, Mathematics and English.
Since 2015, EveryMatrix provides educational services in IT, Math and English in two-day centres for children, managed by Bucharest's Child Protective Services. Earlier this year the company got involved in the third centre in order to grow the number of beneficiaries. Each centre now has a modern computer laboratory where kids can learn how to master technology. In 2019, Kids Academy evolved into a Non-Governmental Organization (NGO) and is now aiding over 100 pupils per year.
EveryMatrix recruited three skilled full-time teachers to help the children learn valuable information which will help them later in their academic and professional lives. Moreover, the company now guides a group of 10 teenagers who've shown great progress and interest in the courses, and even hired one of them part-time. The group is taking Advanced JavaScript classes and regularly participates in International Robotics contests (First Lego League), Mathematics Contests, and Olympiads.
Ebbe Groes, Group CEO of EveryMatrix, comments: "This project started almost 5 years ago when we've decided to be more involved in the community, and what more suitable way than to take care of the future generation. Our three teachers are helping the kids to do their homework; they host interactive learning classes and are there to assist the kids overcome rough times in their family life by counselling them.
"Beside sponsoring the centres with modern equipment and supporting the kids to travel to contests, we are also hosting fundraising events for them, such as Baking Day or Let's Play D'Arts, where employees get involved and spend time helping the cause. We've seen amazing results, kids who made great progress in both their personal and academic lives, and we are committed to keep and expand this project for many years."
EveryMatrix empowers operators to quickly launch into esports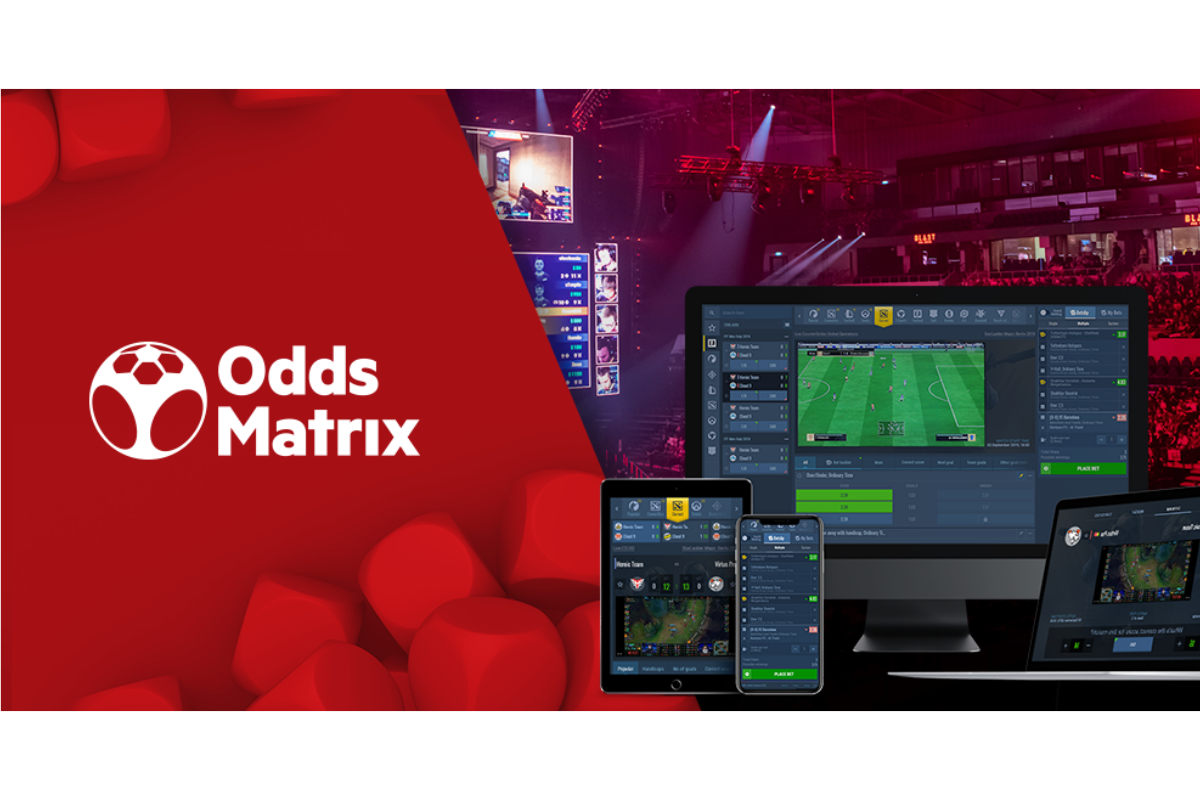 Reading Time:
2
minutes
EveryMatrix has enhanced its OddsMatrix Services to answer the sports betting market's demand for finding new entertainment options for punters worldwide. New developments include launching a new bespoke Esports Hosted Solution, expanding coverage by almost doubling the number of events, and growing video streaming capabilities.
Initially launched in early 2019, OddsMatrix esports services have been expanded massively in recent weeks to support clients' endeavours of exploring other sports business opportunities, after the cancellation of traditional sports events across the world.
Offering access to a market leading selection, including highly popular titles such as FIFA, NBA2k, CS:GO, LOL, Dota, among many others, OddsMatrix competitive coverage totals monthly more than 8,000 events with 5,000 live events, with video streaming available for over 90% of live events and a huge range of specialised betting markets specific to esports.
The new Esports Hosted Solution enables bookmakers to direct sports punters to esports by adding an extra tab or menu item with a very strong esports offering, fully hosted and managed by OddsMatrix. The new solution can be integrated with existing sportsbooks and mobile apps in two weeks.
Ebbe Groes, Group CEO, comments: "Along with virtual sports, esports are very much in focus during this sensitive situation. For esports, we've seen an enormous increase in turnover in the past weeks, and we're expecting to see the numbers go up even more. This is a clear indicator that esports are ready to step up into the mainstream and can also appeal to regular bettors, not only to computer games enthusiasts. In particular betting on sports-based computer games such as FIFA and NBA2K are extremely popular as an easy cross-over for traditional sports players. This can generate much-needed revenues in these wobbly times."
The esports services can be integrated into an already existing sportsbook as a quick Esports Hosted Solution, with a personalised front-end and seamless wallet and player management integration.
Read more about the esports offering at: www.everymatrix.com/oddsmatrix/esports-services/
Spearhead Studios releases its seventh title and first table game European Roulette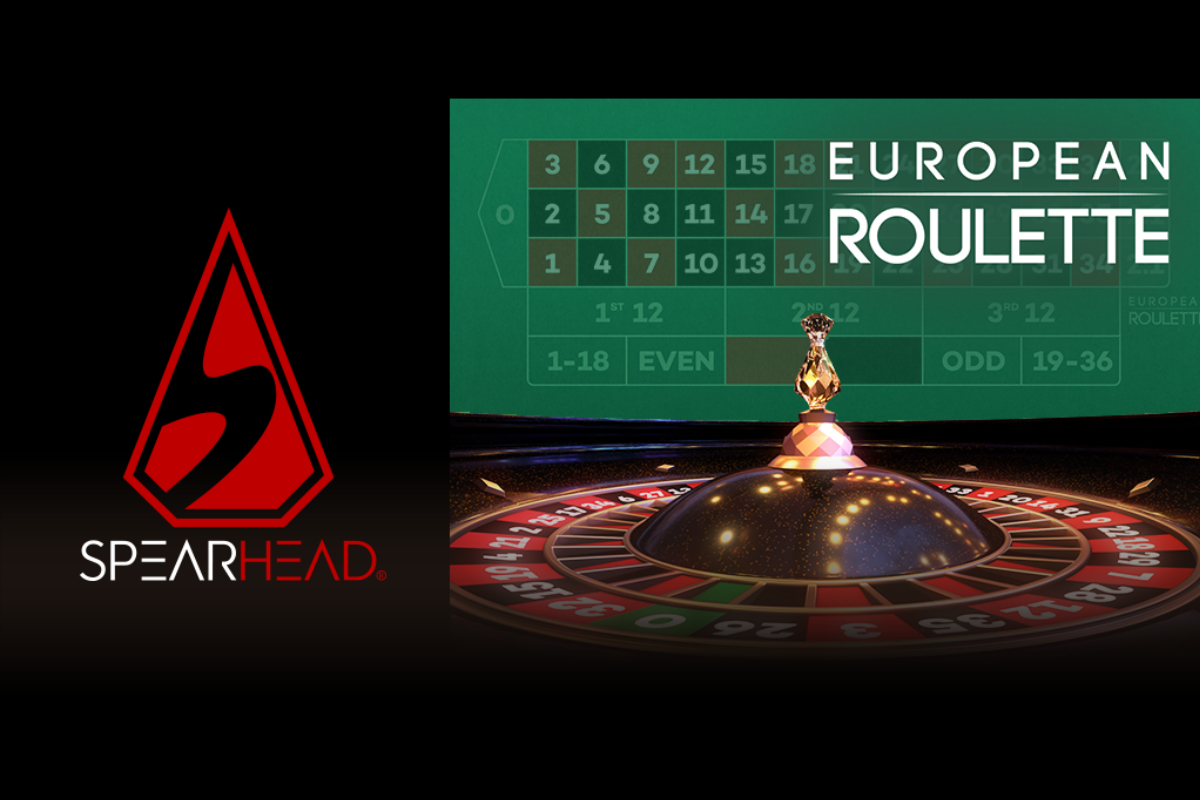 Reading Time:
2
minutes
Spearhead Studios launches its first table game, European Roulette, as part of a comprehensive gaming suite which is set to be introduced later this year. European Roulette is designed with a mobile-first approach and brings the ultimate roulette experience to all online audiences.
Roulette enthusiasts can now enjoy a highly realistic 3D roulette wheel with true-to-life ball behaviours while appreciating the optimised-for-mobile user interface and rapid loading.
Kevin Corti, Game Development Director at Spearhead, says: "Our team has put a lot of thought and love into making European Roulette a reality. We had an emphasis on delivering a premium mobile user experience, providing an effortless UI and spectacular aesthetics. In short, we wanted to offer players the full breadth of bet types and features that they have come to expect from other providers, but to also make the experience much easier and delightful."
Mathias Larsson, Managing Director at Spearhead, comments: "We are excited to unveil our first table game to the market. In the same way as with slot games, we aim to deliver the best selection of table games for our players. Besides looking amazing, the game contains advanced features offering everything that a player wants. Before the end of H1, we will deliver a minimum of 8 more slot games, and in July we will release our next table game which will be Blackjack."
As players of this classic game would expect, the game's standard table view offers all of the traditional inside and outside bets. Players can place a full range of special bets, as well as statistics-based bets such as hot and cold numbers. They can switch to the racetrack view to place one of a series of classic call bets and save up to ten favourite bets for reusing.
The spin result history and other betting information, coupled with the smooth UI and modern visual design, all combine to make this a game a true delight to players. From the super-slick chip and bet selection process, to the lavishly rendered 3D wheel and luxurious soundscape, roulette fans will love playing this game. European Roulette has a Return to Player (RTP) of 97.3%.
If you want to test the game, please reach out to [email protected]
EveryMatrix boosts Virtual Sports offering to support operators amid sports crisis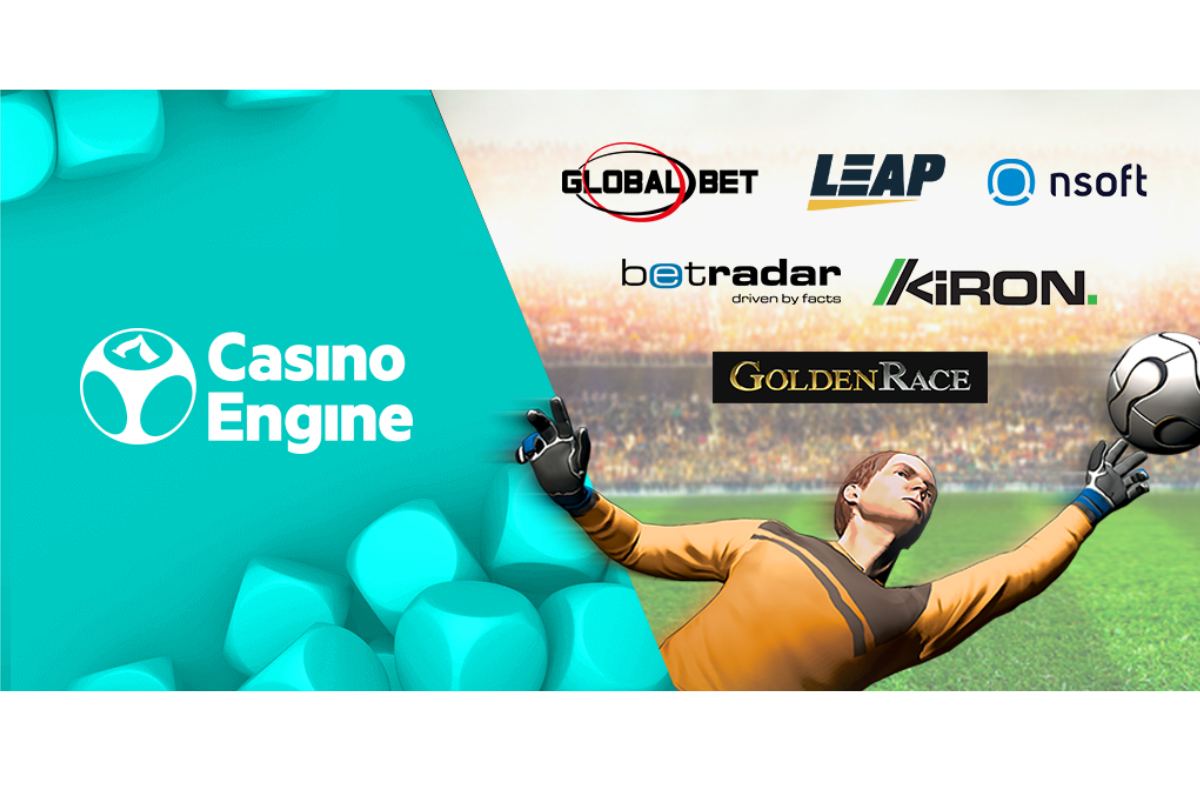 Reading Time:
2
minutes
With thousands of sports events being cancelled in the past weeks, EveryMatrix expands its collection of Virtual Sports to support gaming operators increase entertainment options, build new revenue streams and keep players connected.
The current selection of top providers includes premium names such as Global Bet, Betradar, Kiron, NSoft, Golden Race and Leap Gaming, with more additional suppliers ready to be integrated in the upcoming week. EveryMatrix's Virtual Sports portfolio is immediately available to sportsbook and online casino operators via one integration with CasinoEngine platform.
At the forefront of innovation, Virtual Sports deliver an effective way of approaching entertainment and online betting. CasinoEngine provides a massive non-stop betting offer to fill in the content gaps and maximize sportsbook or online casino potential. With unlimited wagering options, across the most exciting sports and markets, players can enjoy non-stop availability, without any external interruptions.
Ebbe Groes, Group CEO of EveryMatrix, comments: "We are continuously supporting our clients to get past the obstacles which COVID-19 presents the entire sports industry. I am happy that our teams are fully operational, doubling efforts to make available extra entertainment options. Content will be essential in the upcoming months, and we are proud to be able to offer instant access to a massive library of Virtual Sports with only one integration, thanks to the highly-performant CasinoEngine platform. Despite the gloomy present, I am positive that everyone will quickly adjust to this new reality and make the best out of this situation."
CasinoEngine Direct solution acts as an integration layer between the operator and casino vendor, on top of the gaming aggregation. By using CasinoEngine Direct, operators can quickly fill in the content gap and enrich their offering with Virtual Sports, an alternative to real-life events which appeals to sports lovers across the world.
About CasinoEngine
CasinoEngine is the number one casino integration and productivity platform and the largest casino content library in the industry. Giving access to 8,000+ games across 140+ providers, CasinoEngine is a modular, not platform-dependent product, and can be integrated with 3rd party platforms/wallets or can be fully serviced from our Gaming and Player Management Platform, GamMatrix.
About EveryMatrix
EveryMatrix delivers a modular and API driven product suite for casino, sports betting, payments and affiliate/agent management. The company's B2B iGaming solutions are designed to help clients unleash bold ideas and deliver outstanding player experiences in regulated markets.
To offer the services required by operators, the EveryMatrix products work together as an entire platform or independently. They can be easily integrated with existing platforms to accommodate different types of clients from bookmakers to lotteries and from existing large operations to newcomers. Learn more at www.everymatrix.com.