The Age of Affiliates: PartnerMatrix CEO argues for greater sector recognition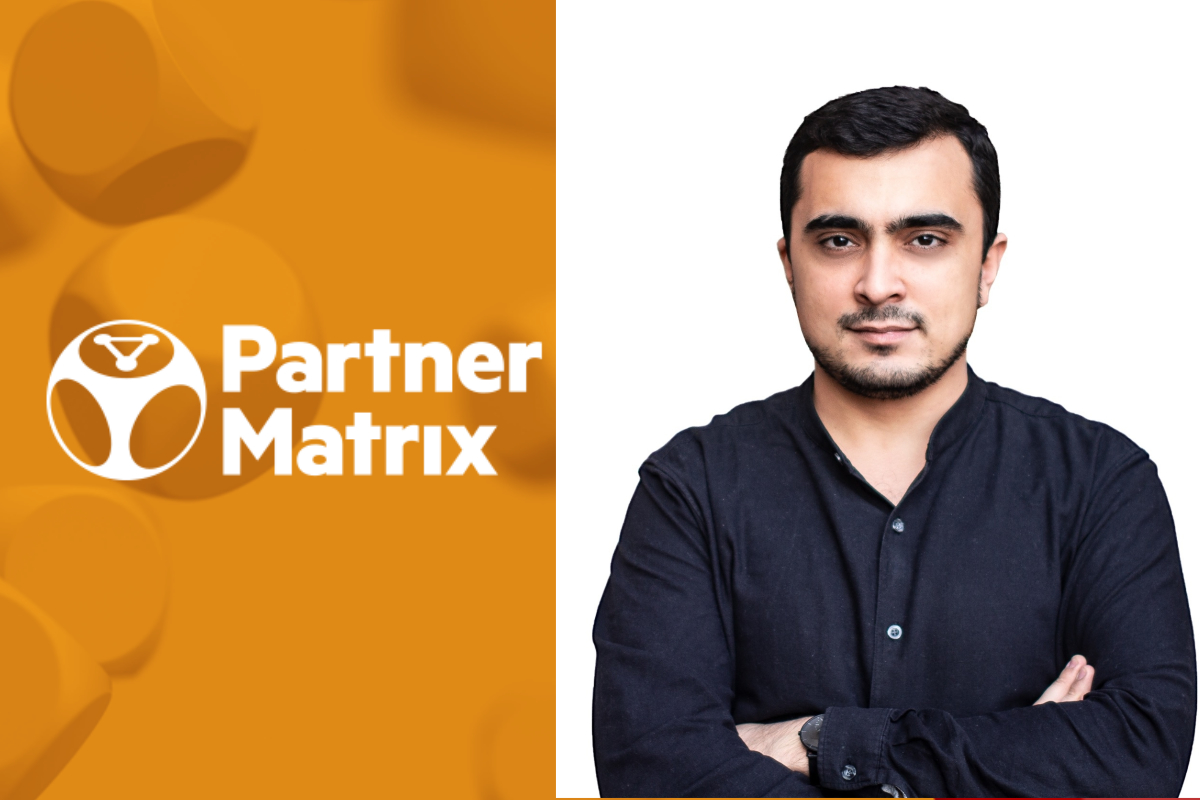 Reading Time:
3
minutes
In an ideal world, affiliates should be encouraged for every action they undertake", explained Levon Nikoghosyan, PartnerMatrix CEO highlighting the positive influence they bring to gaming's image and profitability across the globe. Exploring the market and the future of their customizable platform, he discusses why the new dawn of affiliate marketing can't come soon enough.
PartnerMatrix, the powerful stand-alone affiliate platform software solution from EveryMatrix, has been making waves in the affiliate sector since it launched five years ago. In 2020, with an increased focus on the brand and affiliates in general, the company is planning to expand its reach and introduce a series of exclusive new tools to the market. Commenting on their future focus, Nikoghosyan said: "Our strategy is quite simple, by investing in the development of our system and implementation of new features, we increase the profit of our operators and affiliates and bring an enhanced user experience to both sides of the business. In other words, our primary goal is to make our clients more competitive.
"Last year we launched Reactivation Reward which enables operators to offer commissions for reactivated players alongside newly registered ones. This new tool was an industry first. This year we will focus on the development of tools such as fraud detection, risk management, analytical reports of a player lifetime, behavior, quality of traffic."
PartnerMatrix's platform allows bookmakers and casino operators to create, run and track multi-brand affiliate marketing campaigns. For Nikoghosyan, the importance of using affiliates and recognizing their influence is a crucial change the gaming industry needs to address in order to push forward in the coming decade.
"In an ideal world, affiliates should be encouraged for every action," he said. "Yes, they bring players and get paid for that. But we often forget that in many cases they promote your brand, they increase brand awareness by placing your company banners or creating content that directly supports your platform.
"We need to come up with a formula that can allow affiliates to get bonuses and rewards also for promoting your company name. Because in the long run, it also affects your company's prosperity. I don't think a problem like this can be solved in just one year, but I hope this ideal world will arrive sooner rather than later."
Continuing his focus on how the affiliate market can continue to drive the industry forward, Nikoghosyan is clear that 'flexibility and content' will be the trends to watch out for in the months ahead. "By flexibility, I mean the ability for operators and affiliates to solve any type of issues and problems within one system, one interface," he commented. "Some providers offer a wonderful platform, very light, with a set of versatile statistics, but for other tools, you need additional integrations.
"From this point of view, PartnerMatrix offers an all-in-one solution, including a secure payment method, transparent analysis and set of every single tool needed for affiliate marketing. Speaking about content, the market is moving towards more specific messages. PartnerMatrix also offers marketing solutions and consultancy, so by choosing our system, our clients get everything to enter the affiliate market."
2019 saw PartnerMatrix launch two highly requested features, the aforementioned, industry-first Player Reactivation Reward, alongside the brand's powerful player segmentation tool which offers higher productivity. The brand's segmentation tool simplifies daily routine of the Affiliate Manager allowing to set different commissions for different segments of players without any need to manually divide traffic into segments and assign different commissions for each segment. Since its launch the tool has yielded significant results, guaranteeing the company will continue to invest in its growth according to Nikoghosyan.
"When analysing our client behavior, it becomes clear that the ones who use the segmentation tool are more competitive, they create more appealing content," he explained.  "Needless to say, this entails increased sales and greater customer engagement. We are constantly improving this tool, bringing more options to segment players depending on region, preferences, registration period, sources they came from, and other criteria upon request."
Since its inception in 2015, PartnerMatrix has helped evolve the betting industry's understanding of affiliate marketing. The main focus of PartnerMatrix's team is to ensure uninterrupted and transparent operation of the system – taking into account all market risks. "There are many issues in the affiliate industry as in any other industry. Shaving, which refers to cutting down the commissions, is the main concern of any affiliate and nowadays with real-time software, it is easy to find out whether an operator does that or doesn't.
"Another noteworthy factor is the conversion and monetization of the traffic – the better is the monetization, the more affiliates will promote the brand. However, it's equally important to protect operators from unfair affiliates by providing effective anti-fraud tools."
With 60,000 affiliates around the world and 7 million players, PartnerMatrix services more than 100 operators from different jurisdictions and the brand is keen to continue this growth.  Nikoghosyan attributes at least some of the brand's success to constantly improving their software as well as fierce loyalty to contributing to its clients' businesses.
He concluded: "We think we've had a fair amount of success in the last years, and the numbers are showing very clearly that we enjoy the trust of our clients, affiliates and players.  At the end of the day, this is the most crucial aspect of this business, which is mainly based on referrals."
PartnerMatrix helps clients leverage real-time data via new API development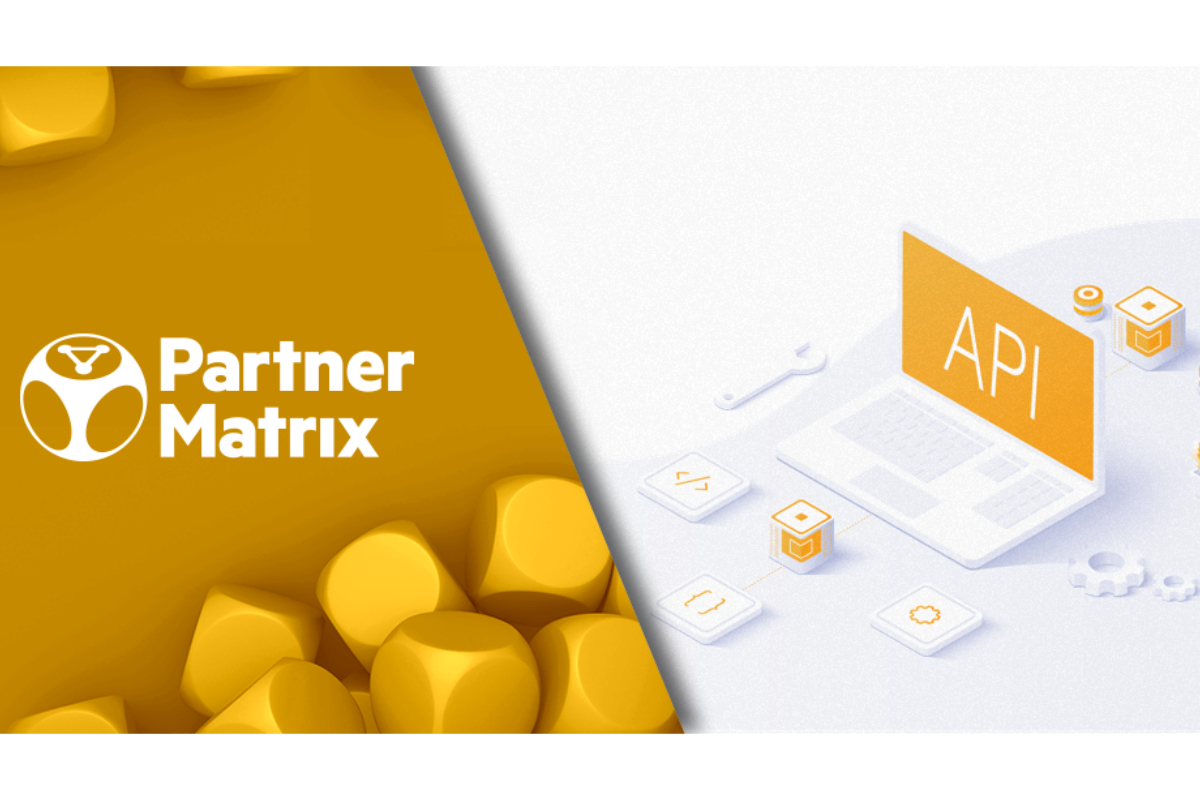 Reading Time:
< 1
minute
PartnerMatrix introduces new API development which helps casino and betting websites to have a better understanding of their affiliate marketing programs. The real-time data API feature allows Affiliate Managers to track users' actions in real-time, without delay or inaccuracy, view instant reports and access full users' history and flow.
PartnerMatrix's API based solution provides transparent and instant data both for operators and affiliates, helps build trustworthy relationships, discourages possible frauds, and improves the day-to-day operations. The first client to leverage the new feature is Prisma Gaming, which is set to integrate it across its B2C brands and clients.
The API integration gives gaming operators a better understanding of the results of their campaigns. The real-time data supplies a wealth of information which helps Affiliate Managers in making well-informed decisions about their ongoing promotional activities. Operators can quickly decide if they should continue promotion, invest more in a campaign, or end it if the results aren't rising to the expectations.
Levon Nikoghosyan, PartnerMatrix CEO, comments: "Currently, affiliate software providers offer reports via FTP integrations on both operator and affiliate side. However, it can take up to one day to receive the data results. PartnerMatrix's API integration allows instant reporting, which can lead to more transparency, trust and cooperation between iGaming affiliates and operators."
Part of EveryMatrix Group, PartnerMatrix was created under the vision of one system to reach millions of players, currently catering to over 100 casino and betting operators, including Dafabet, Nextbet, Gigapotti, MaxBet, ShangriLa or TotoGaming, with 24 new clients joining in the last 12 months.
XLMEDIA to Offload Finnish Casino Assets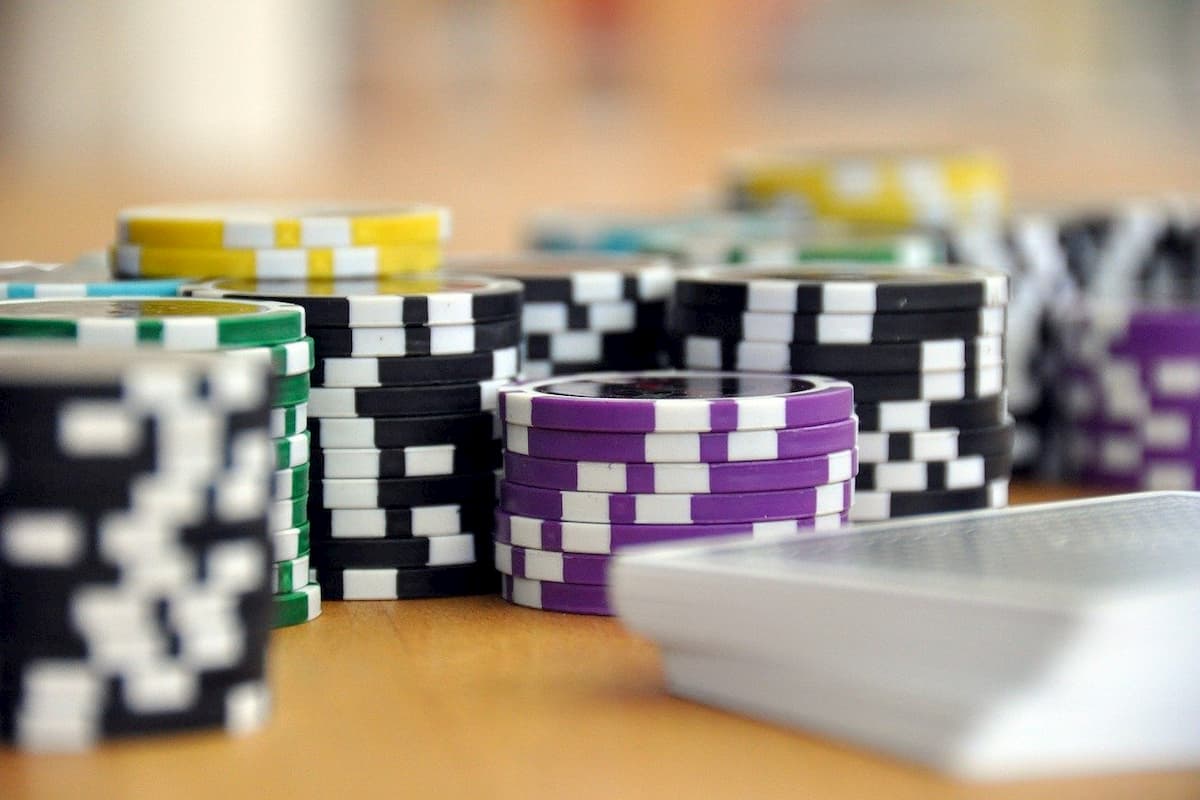 Reading Time:
< 1
minute
Publishing firm XLMedia has instructed Akur Capital to commence a process to sell the majority of its Finnish-facing Casino assets, along with certain other publishing sites.
This proposed disposal is in line with the company's stated strategy of refining its publishing portfolio and refocusing on regulated and high-potential markets, to deliver more sustainable and predictable growth.
Any disposal proceeds from a successful conclusion over the coming months will be used, along with current balance sheet headroom, to expedite the Company's strategy through the acquisition and development of content-rich, highly engaging sites in regulated and high growth markets.
"XLMedia has set out a clear transformation strategy to deliver the next phase of growth. We have already made significant progress with reshaping the organisation, reducing our cost base, strengthening the leadership team and building our core people skills and technological expertise," Stuart Simms, CEO of XLMedia, said.
"The sale of our Finnish-facing casino assets will reduce the reliance on unregulated markets and accelerate the delivery of our strategy, providing additional capital for the acquisition of attractive assets in regulated and high growth markets, such as the burgeoning US sports market. I look forward to updating our key stakeholders over the coming months," Stuart Simms added.
Rightlander Expands its Reach to Portugal and Bulgaria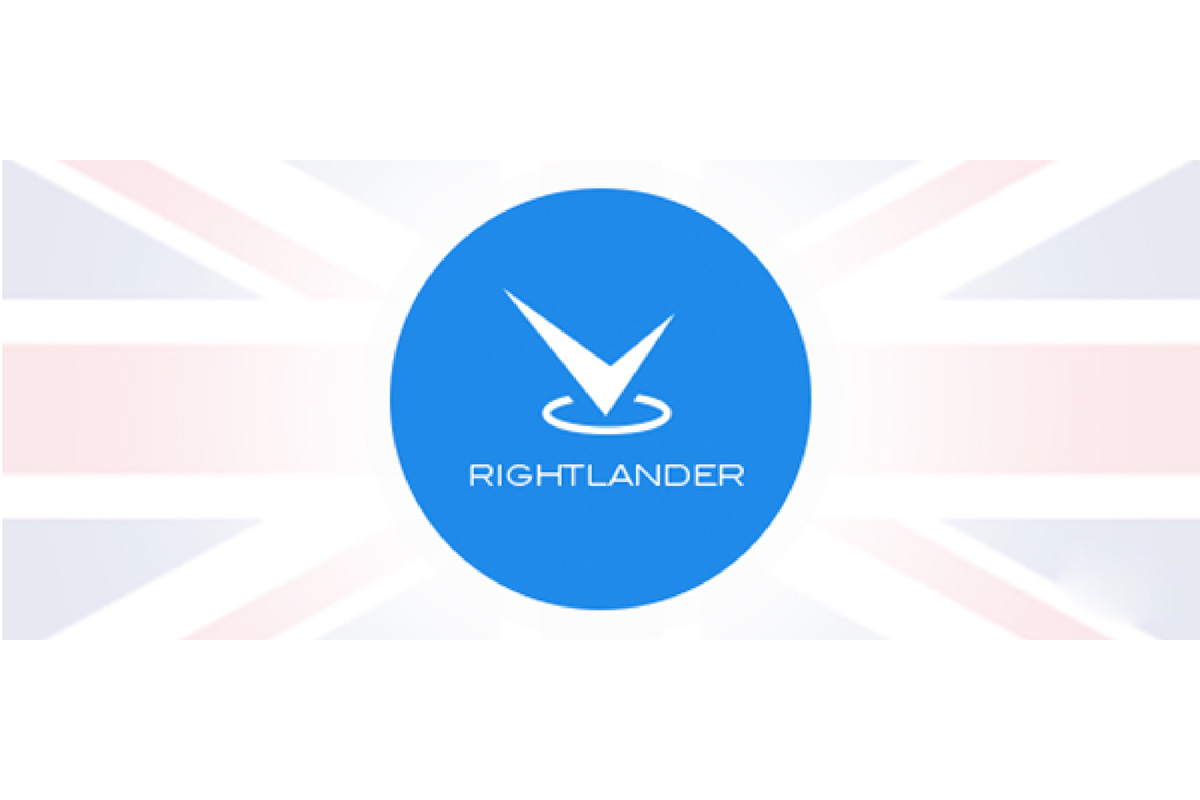 Reading Time:
< 1
minute
Affiliate compliance specialist Rightlander has launched its product and service portfolio in Portugal and Bulgaria.
Operators in these two countries will now have access to the full spectrum of Rightlander.com products including affiliate landing page tracker, PPC partner bidding tool, responsive affiliate finder, live enforcement and quick start.
"Rightlander's priorities are largely driven by our clients' requirements and we provide data to several large companies dealing in multiple regulated or soon to be regulated territories. Portugal's igaming market grew to €69.8m in the first quarter of 2020 and the gambling industry in Bulgaria continues to grow and become more and more interesting for international companies so it was only a matter of time before we included these markets into our offering," Ian Sims, founder of Rightlander, said.
Rightlander's distributor compliance database searches every website and generates a list of all locations to which the trademarks of an operator are referred and/or related.
It follows each link on the website towards its final destination, takes a screenshot and stores it in a personal library. This is designed to enable operators to have full oversight of the affiliates that link to their brands.
The platform also helps operators to schedule compliance breach incidents that will be immediately alerted when they occur allowing them to respond and fix instantly.