Hipther Agency welcomes Andrada Bota as B2B Sales Executive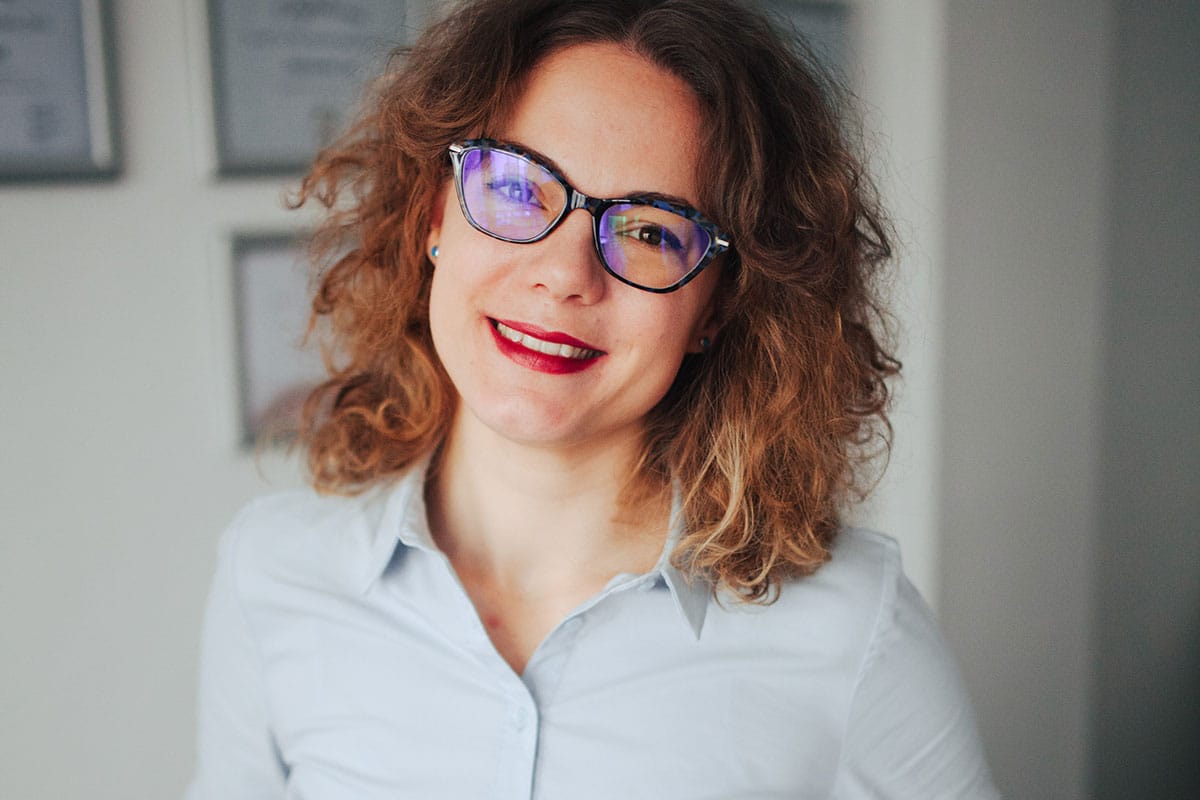 Reading Time:
3
minutes
The team at Hipther Agency (parent brand for European Gaming Media and Events / PICANTE Media and Event), leading media/news organization and boutique-style conference specialist, is excited to announce that starting 2020, Andrada Bota will take on the role of B2B Sales Executive.
Andrada is an energetic person, who brings a wealth of experience ranging from Customer Care, Accounts Payable, Accounts Receivable and Marketing at international companies such as EXL or Genpact.
She is now in charge of all B2B sales activities at all Hipther Agency brands, among which advertising on several news outlets owned by the company and also caters for the events/conferences department.
Among the company-owned brands, you can find the leading news portals such as EuropeanGaming.eu, EEGaming.org, iGamingRadio.com, GamblingIndustryB2B.com, Picante.Today, TheBlockchainExaminer.com, TheFintechBuzz.com, Roboticulized.com, and GrassNews.net
As part of the role, Andrada is also in charge of securing and tailoring sponsorship packages for the already famous events portfolio, which includes CEEGC Budapest, CEEG Awards, Prague Gaming Summit, MARE BALTICUM Gaming Summit, The Baltic and Scandinavian Gaming Awards, European Gaming Congress, Southern European Gaming Awards and the TECH Conference Europe (TCE) series.
"We are excited to start the work with Andrada and officially welcoming her on board! We have recorded a large growth in 2019 and we intend to keep the trend for the coming years by implementing more services and features for our readers and partners. The joining of our two sister brands and activities under the Hipther umbrella is also part of our plans for the future, thus Andrada becomes the first team member to be part of our newest quest", stated Zoltán Tűndik, Co-Founder, Co-Owner and Head of Business at Hipther Agency.
"I was really happy when I found out that I have been chosen one for the B2B Sales Executive position at Hipther Agency. The team members that are positive, are always constant in their work and build a business or a relationship on sustainable principles. These are my favorite kind of people, and this is the main reason why I enjoy being part of the team.
Before joining Hipther Agency, I worked in various departments such as Customer Care, Accounts Payable, Accounts Receivable, Marketing, in different companies, so I have now a complete picture in front of me, and I really hope my experience will help the growth of Hipther", added Andrada Bota, B2B Sales Executive at Hipther Agency.
You can reach Andrada on LinkedIn to discuss potential partnerships or possibilities that help your brand reach the right audience.
About Hipther Agency
Hipther Agency is the parent brand for several new outlets and boutique-style conferences which are represented in large by European Gaming Media and Events, and PICANTE Media and Events.
Launched in 2019, the agency enhances the offering of the two leading brands under one strong parent brand by also offering new services and tools for a worldwide reach.
For more details visit www.hipther.agency
About European Gaming Media and Events
European Gaming Media and Events is a leading media and boutique event organizer in the European Union with a monthly reach of +50,000 readers.
The official company (PROSHIRT SRL), has been listed for 3 years in a row among the top 3 Advertising and market research agencies in the local Top Business Romania Microcompanies based on the Financial Reports.
The events division produces the prominent conferences in the region such as:
CEEGC (Central and Eastern European Gaming Conference)
CEEG Awards (Central and Eastern European Gaming Awards)
Prague Gaming Summit
MARE BALITCUM Gaming Summit
Baltic and Scandinavia Gaming Awards
EGC (European Gaming Congress)
The Southern European Gaming Awards
VIGE (Vienna International Gaming Expo)
The live events/conference division is in charge of organizing boutique style executive gaming events that focus on bringing inside information from the top gaming experts in the European Union and beyond.
In short, they cover most areas of Europe with international events that serve the local and global industry, optimize networking opportunities and bring the hottest topics into scope.
For more details about the latest industry news, events calendar or subscription opportunities, visit europeangaming.eu
About PICANTE Media and Events
PICANTE.today is a news publishing website which digests/handpicks the latest news about technology, entertainment, lifestyle, finance and politics and serves them to their readers and subscribers daily.
As a responsible learning source, the team at PICANTE Media and Events are committed to 3 main principles:
Trusted and Reliable Reporting & Publishing
The articles and press releases on their website are all published from verified sources.
NO Psychological and Emotional Manipulation
The editorial team and marketing team do not aim to produce emotional manipulation and always stay away from news, press release and articles that produce fear, anxiety, racism or show any sort of cruelty towards animals and humankind.
NO Fake News
PICANTE.today ensures readers will never find any "directed" lies on the news portal as the team has taken an anti-fake news standing point from their inception.
For more details, visit www.picante.today
The events division produces prominent TECH Conference Europe series. For more details, visit www.techconference.eu
UltraPlay signs deal with WINBET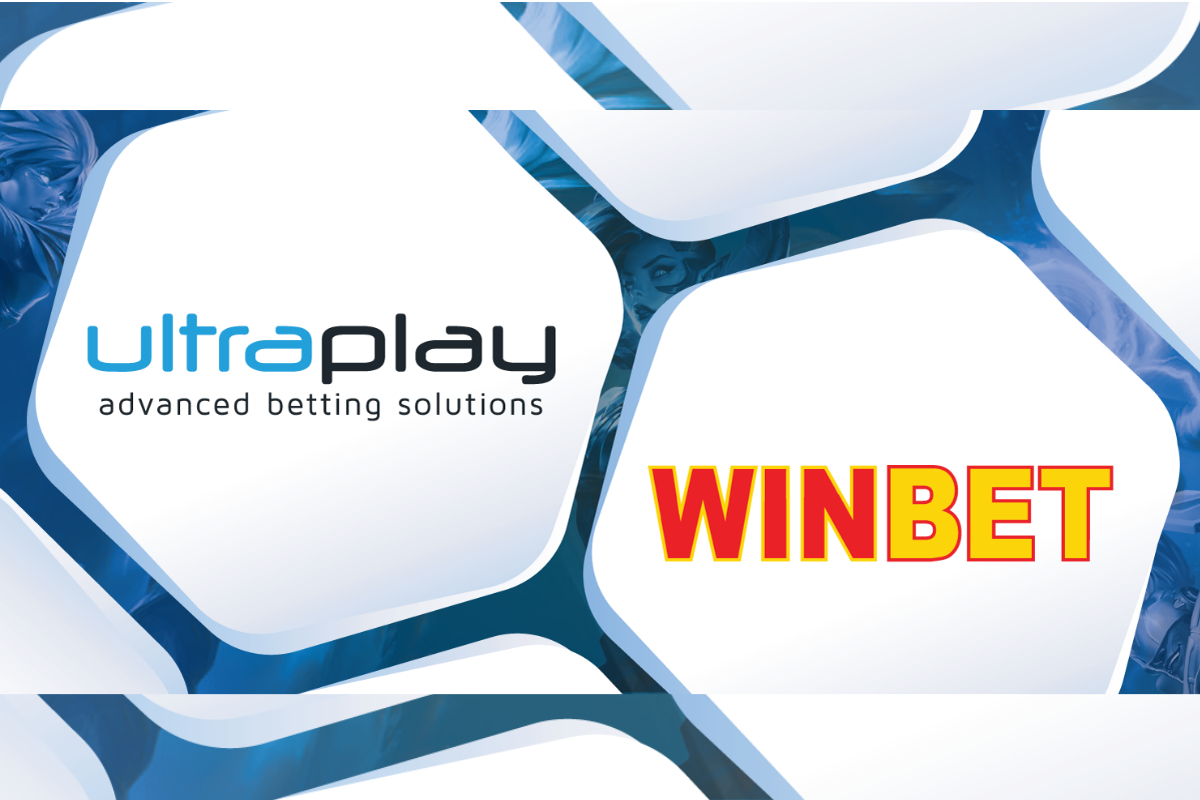 Reading Time:
2
minutes
B2B iGaming company UltraPlay has signed a deal to provide its multi award-winning eSports betting solution to WINBET, an online betting website operating on the Bulgarian market.
UltraPlay's eSports product will power up WINBET with its unrivaled coverage of competitive games, pre-match and live odds. WINBET will be one of the few sportsbooks on the Bulgarian market to offer extensive eSports coverage and effectively engage with the new generation of bettors. Combined with UltraPlay's Hybrid eSports live betting model, real-time data, scores and settlements, WINBET's players will receive fast and secure betting on eSports.
This partnership further confirms UltraPlay's leading position in providing eSports betting solutions to sportsbooks across markets.
Mario Ovcharov, CEO of UltraPlay, said: "We are delighted to announce our new partnership with one of the leading licensed operators in Bulgaria. WINBET is a well-known and trusted brand with a rapidly growing sportsbook. We share a common vision for progress and long-term partnership, which will be bonded by eSports as a new and exciting vertical for their players."
Tsvetin Yordanov, WINBET's CEO, said: "WINBET is a brand that has always tried to offer the very best and diverse content to its clients. In adding eSports to our betting portfolio, I saw an opportunity to expand our market share by satisfying a newly emerging client demand, while continuing to follow our "brand way". In order to achieve our goals we knew we had to find a reliable business partner, with a proven and successful product. I am very pleased that we found that partner in UltraPlay and I believe that this is the beginning of a long and very successful partnership."
Over the last two years, UltraPlay has been awarded with twelve accolades for its overall eSports betting provision. The latest one for eSports Betting Software was received from the International Gaming Awards 2020, which were held in London last week. Following up with the ODDS.GG constant developments, the company has recently released its new web design, aligned with the latest UX/UI design trends.
Two Members of Bulgaria's Gambling Commission Face Organised Crime Charges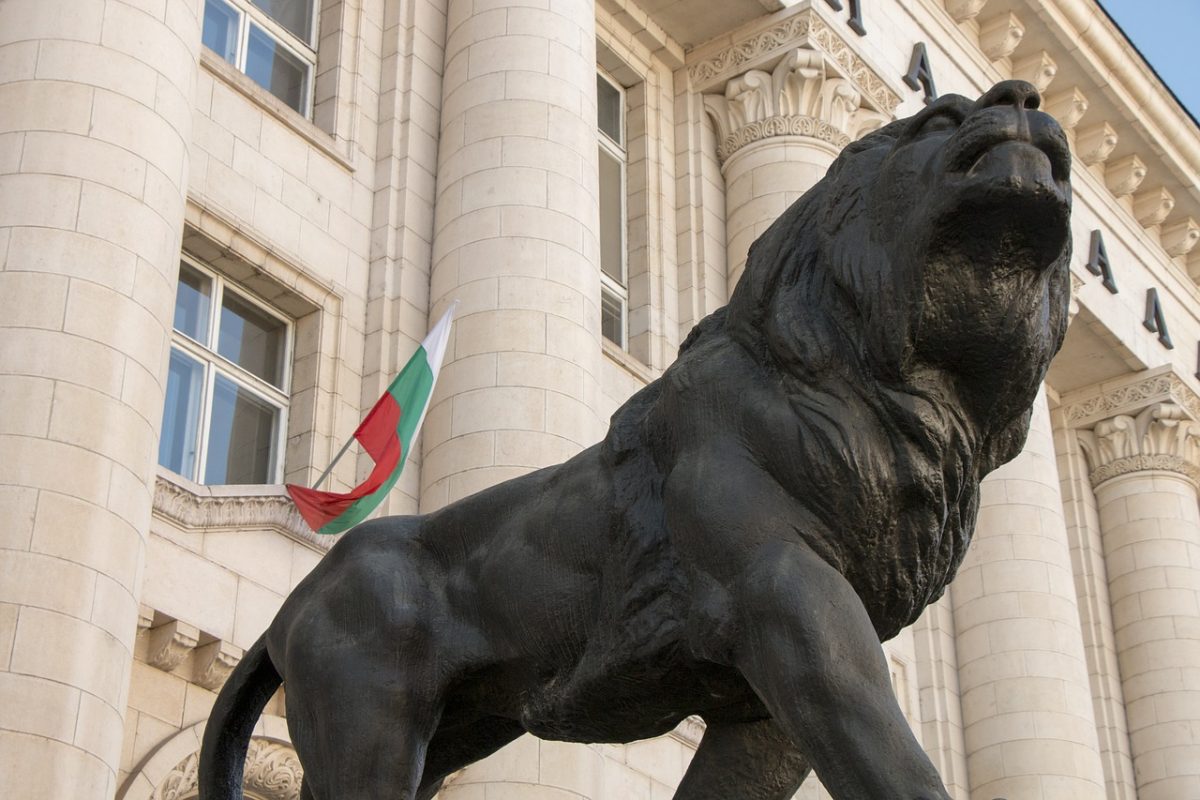 Reading Time:
< 1
minute
A current and former member of Bulgaria's Gambling Commission have been charged with involvement in an organised crime group allegedly headed by Vassil Bozhkov.
Plamen Georgiev was a member of the commission at the time that it was headed by Ognemir Mitev, who is reported to be among those taken into custody in a succession of prosecutors' raids on the commission. Todor Markov has headed the control activities department since 2019.
The Specialised Criminal Court declined an application by prosecutors to remand Georgiev and Markov in custody, and ordered them into house arrest. The court ordered Georgiev and Markov not to contact officials at the Gambling Commission so as not to influence the investigation.
Reports quoted the prosecutor's office as saying that, including Bozhkov, eight people had been the subject of criminal charges so far. Twenty-five witnesses have been questioned in the investigation into Bozhkov's alleged organised crime group.
Lithuania Introduces Warnings on Gambling Advertisements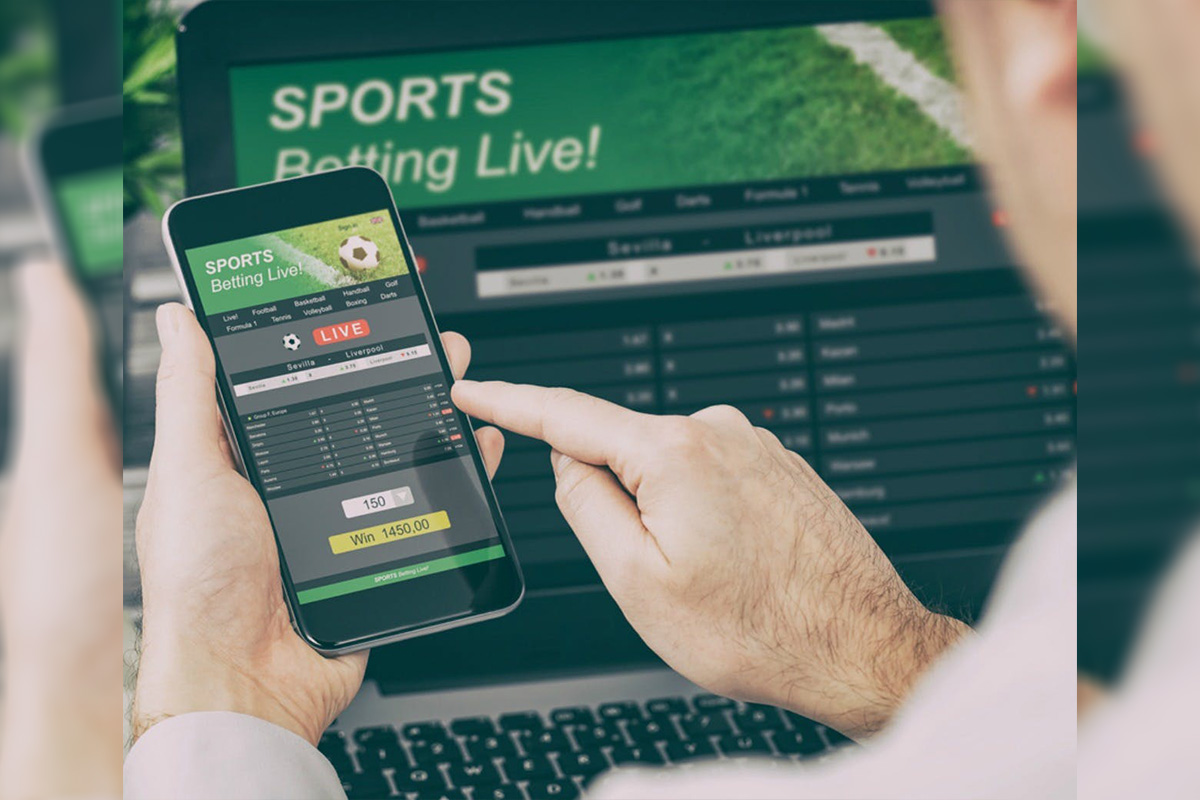 Reading Time:
2
minutes
The Lithuanian parliament has passed a bill that will require all gambling ads to include warnings regarding gambling-related issues. The law will be effective from July 1, 2020.
This new legislation gives the Lithuanian Gaming Control Authority the responsibility for determining what content will contain the warning, as well as requires them to set standards for how this determination will be made.
"Gambling is not an evil in itself, but as the sector develops, it is important to be able to control the risks involved and minimize the negative consequences," Mykolas Majauskas, one of the sponsors of the bill, said.
"There is no need to jam poles into the spokes of the gaming market's wheels in a way that would pull it off the road, but at least you need to attach reflectors," Mykolas Majauskas added.
According to the bill, the Gambling Authority will create a clear set of rules and make notes of what is working and where improvements are needed in the current legislation. The bill is a safeguard but legislators did not want it to snuff out the booming gambling industry in the country.
"We also expect a responsible and sensible approach to how these rules should be applied. That is, they would not apply, for example, to gambling branding on basketball players' uniforms," Majauskas said.
The legislation helps Lithuania to meet the same standards as many of the other countries in the European Union. While many are drawing huge revenues from the taxation from gambling, there is an ever-growing concern about the impact this industry is having in feeding gambling addictions and causing many to suffer economic hardship because of their addiction.
"Other countries in the European Union have very similar problems, they say: first, we need to educate; secondly, we must help those who have problems; third, we need to help people who have loved ones who have gambling problems. One of the basic tools for solving problems is public education, education through social advertising," Majauskas said.