Live casino pioneers take on streaming giants YouTube and Netflix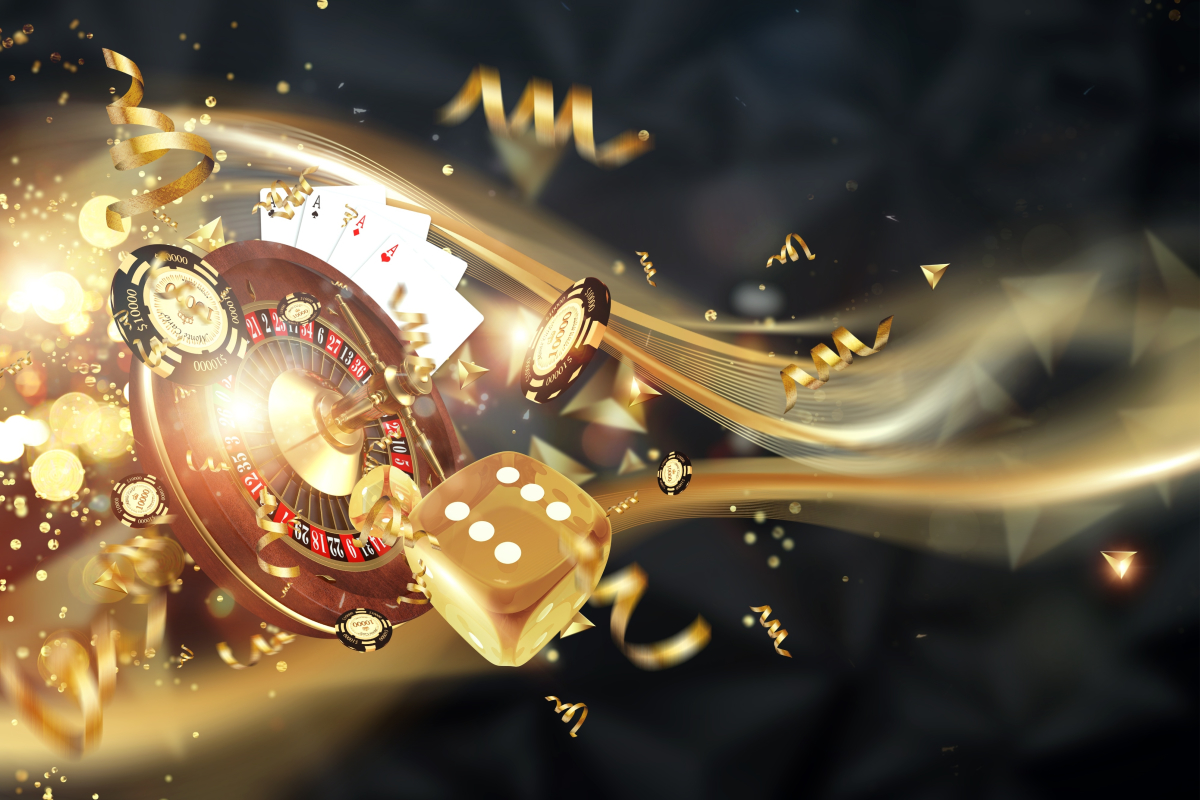 Reading Time:
4
minutes
It's fair to suggest that most 'sane' executives within the iGaming world set realistic and attainable goals for the coming year… For example, make X amount of money by this quarter, break into a new and emerging market or release several new games in time for the next big conference.
All straight forward goals, right? If you were to sit in on the AGM of any major online casino or iGaming software provider you'd hear the same goals repeated again and again, however, head over to Evolution Gaming's Stockholm headquarters and you might hear something a little bit different.
Those amongst the upper-echelons of the corporate structure at Evolution Gaming are not prescribed to this realist mindset. They're thinking on a much larger scale than many could have ever imagined. If we're being honest, they might even be a little bit mad for it, but we love it!
Evolution Gaming Chief Exec makes bold statement on competition
 In an interview with Gambing Insider last month Chief Executive of Evolution Gaming, Martin Carlesund told a reporter the following regarding his company's overall ethos and mindset: "We are crazy, paranoid; we really want to be better every day. We want to be the best company in the world. How are we going to get there? If you lose that, you should quit."
He then went on to explain that he feels the flourishing live casino game show genre has the right idea in attracting completely new players, and that entertainment today is driven by people looking at popular streaming and social sites and apps such as YouTube, TikTok and Twitter.
Carlesund echoed his Chief Product Officer Todd Haushalter words from a year earlier, when he boldly stated that these mainstream streaming providers are Evolution Gaming's main competition now, not just other iGaming companies such as Playtech and NetEnt. 
The Swedish Chief Exec then added: "We fight against the little time we have, where we actually do something we want to do. You, me and everyone else has a number of things we have to do: those things involve sleeping, eating and taking care of our families.
"You can go to the gym, you can watch a movie on Netflix, or you can just surf on your computer. That is the time we're fighting for. We're not only competing with each other; we're competing to get a piece of that time."
Are Evolution Gaming ahead of the industry with global trends?
The company as a whole seems to be looking at their growth on a significantly larger scale than others, which is unsurprising considering their numerous successes… Multiple Game of the Year awards, soaring share prices and most importantly, establishing themselves as the leading provider of live casino games in the last decade.
In 2019 research conducted by GlobalWebIndex found that 'The opportunities for social engagement, at all times of the day and in various locations, have facilitated the evolution of social platforms into entertainment hubs'. 
Evolution Gaming has taken this trend and turned it on its head, by releasing a number of interactive immersive game show style games such as Monopoly Live and Blackjack Party that heavily rely on their entertainment value, yet also have a unique social aspect to them. 
This social aspect takes inspiration from services and sites such as Facebook Live, YouTube Live and Twitch. It's this social feature that's undoubtedly the driving force behind players' decision to remain within these types of games, even when they're not actively betting.
The Digital in 2020 report released last month by We Are Social and HootSuite revealed that on average the world's internet users (4.5 billion people) spend an average of 6 hours and 43 minutes online each day, with mobile devices accounting for more than half of the time we spend online in 2020. 
Digging deeper into figures from the report we found that 3 hours 18 minutes a day is spent watching television, 1 hour 10 minutes playing video games and 2 hours 24 minutes engaging with others on social media. 
Combine all of these popular media pastimes and what have you got? You've got something that looks just like Evolution Gaming's live casino game shows. 
Will Evolution Gaming seriously rival large streaming sites?
It's fair to make the assumption that due to the reputation and wide-reaching demographics of the aforementioned streaming sites and apps, Evolution Gaming is never going to realistically reach their lofty heights… However, ultimately that's not what they're looking for in this grand strategy. 
If the live casino powerhouse can just take a portion of the people away from these sites and apps, even if for less than an hour, then they're going to quickly discover that their strategy has worked to a tee and paid off, because those few minutes are all it takes to sell Evolution's vision. 
Whilst developers are working tirelessly to make their games more engaging, the reality is that seasoned gamblers are used to watching the same five reels and identical table after identical table… So by throwing something completely new into the mix, that still has a strange air of familiarity about it, has given these players a welcome new and engaging experience.
In terms of Evolution drawing in new players, ask yourself, what could be more inviting than taking part in a real-life game show from the comfort of your own home? You've got social interaction coupled with unrivalled entertainment and of course the opportunity to win real cash. 
It's no wonder Evolution Gaming is putting all of its eggs into this highly lucrative basket.
At the time of writing this article, during what could be considered the quietest time of day for online gambling, early afternoon midweek, there are over 5,600 players in Evolution Gaming's live casino game show rooms… 2,000 of those players are playing Lightning Roulette, compare that with the 500 that are playing in their main Live Roulette room… This should tell you everything you need to know with regards to the direction that Evolution Gaming is moving in. 

Entain Partners with Synalogik to Strengthen ID and Financial Checks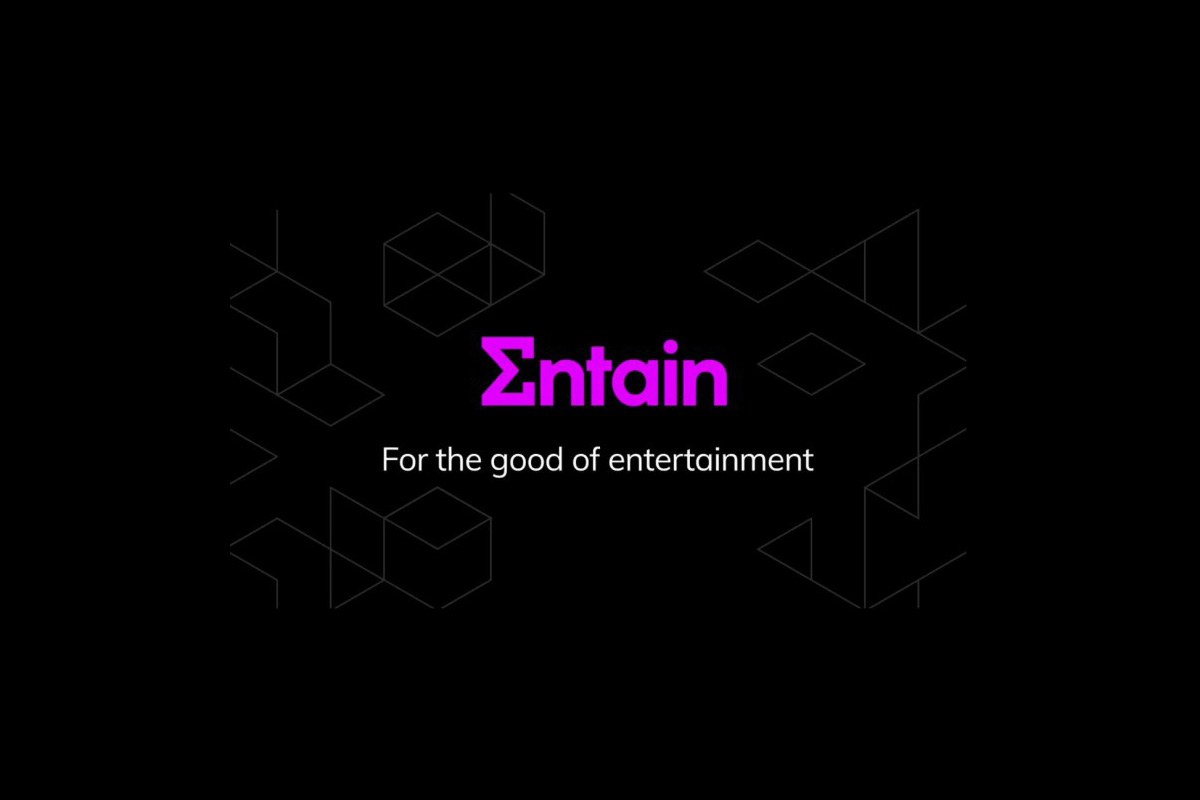 Reading Time:
< 1
minute
Entain Plc has partnered with financial security technology services provider Synalogik to strengthen its identity, financial and credit checks. Through the deal, Entain has become the first major igaming operator to deploy Synalogik credit check and financial assessment systems.
Synalogik's technology enables automatic checking and risk-scoring of thousands of customers simultaneously, providing accurate risk and open source intelligence reports in seconds rather than hours or even days with traditional methods. This significantly improves response times for customers whilst ensuring full compliance with regulatory and data protection requirements, which differ considerably across jurisdictions.
"This delivers on our vision of leveraging innovation and technology to create the best experience for every customer whilst delivering the highest standards of compliance effectiveness and corporate governance," Brendan MacDonald, Director of Customer Protection at Entain, said.
"We are delighted that Entain is using our Scout system to support its compliance and governance processes. This unique solution provides an enriched customer view, in near real-time, drawn from multiple data sources, which enhances decision making and delivers significant efficiency and cost savings," Gareth Mussell, CEO at Synalogik, said.
Italian Sports Betting Revenue Hits Record High in February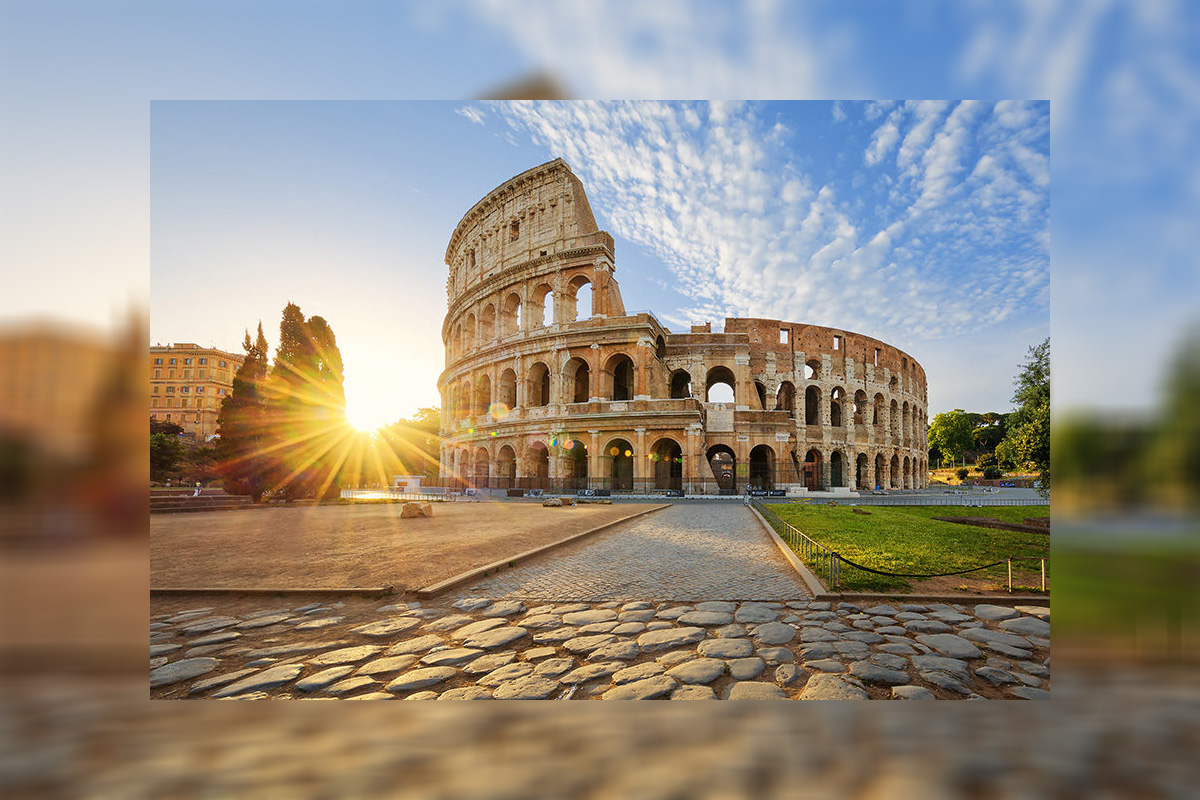 Reading Time:
< 1
minute
The iGaming market of Italy has experienced its second-best month ever in February 2021.
According to figures supplied by Ficom Leisure, revenue across all online verticals ticked up 4.6% from January to €351.2m, just behind the record set in December 2020. Compared to February 2020 – the last month before Italy went into lockdown – revenue was up 94.8%.
That month-on-month revenue growth was due mostly to a significant increase in sports betting revenue to a record high of €185.5m, as betting made up more than half of Italy's total online revenue.
The closure of all retail betting shops across the country played a large role in this growth, but online betting revenue was also up 29.4% from January, which also had no retail betting.
Bet365, PlanetWin365, Snai, Eurobet, Goldbet and Sisal remained the six largest operators with more than 10% of the online betting market each, but there was significant change within that group. Goldbet became the market leader again, after holding that spot in December, with Sisal and Snai following, while Bet365 dropped from third to sixth.
Even without any revenue from the retail sector, overall sports betting revenue was level with February 2020, as the vertical recorded its second-best month since the first lockdown began, behind October 2020.
Turning to online casinos, revenue was down 12.3% month-on-month but up 83.1% year-on-year to €143.0m. While in absolute terms this was the third-best month ever for online casinos in Italy, the vertical had its lowest share of revenue since December 2017 at 40.7%.
PokerStars remained the top operator, though its share of revenue fell to 10.4%, while Sisal closed the gap as its market share grew to 9.5%. Snai, 888 and Lottomatica followed with more than 7.5% of revenue each.
Holland Casino to Open 6 Venues Under Dutch Pilot Participation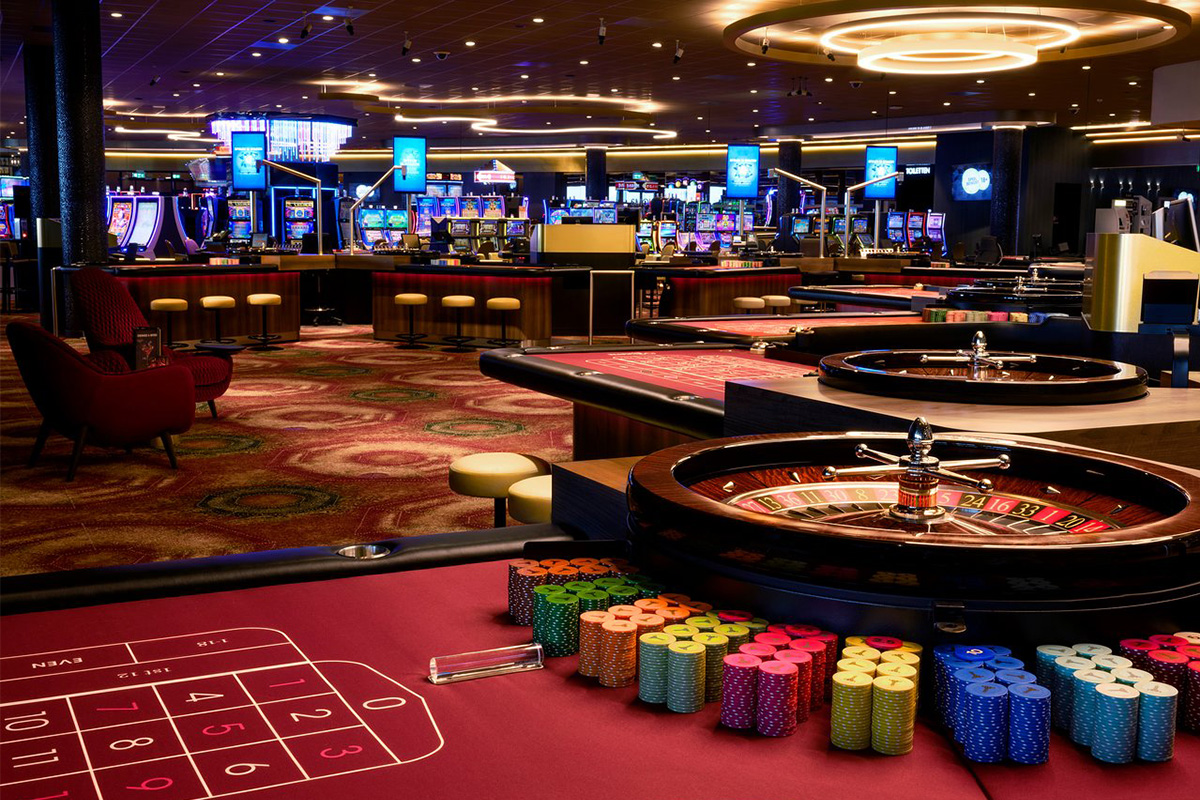 Reading Time:
< 1
minute
Holland Casino has confirmed that six of its properties will open to a select number of patrons later this month as the state operator participates in the country's pilot events programme.
The pilot programme consists of a series of tests to see whether the venues can "open faster or to gain more space within the existing roadmap."
Every guest will have to undergo a free rapid Covid-19 test in advance at a special location of the Open Netherlands Foundation, not at the casino itself. Guests may only enter with a reservation and a negative test certificate.
All guests are also required to adhere to basic measures, including keeping a 1.5-metre distance. The company will also implement its own protocols for safe and responsible visits.
The company adds that it would "consult with the municipalities and will do everything in its power to carry out the pilots safely and responsibly."
It said: "We will receive further details and elaboration from the government later this week. As soon as we have the operational plan of action ready, we will inform everyone again."
The pilot comes after a series of extended closure orders mandated by the Netherlands' government, the most recent of which ends on April 20.
Casinos in Enschede, Venlo and Breda will open on April 24, with Amsterdam West, Utrecht and Leeuwarden following the next day.