Live casino pioneers take on streaming giants YouTube and Netflix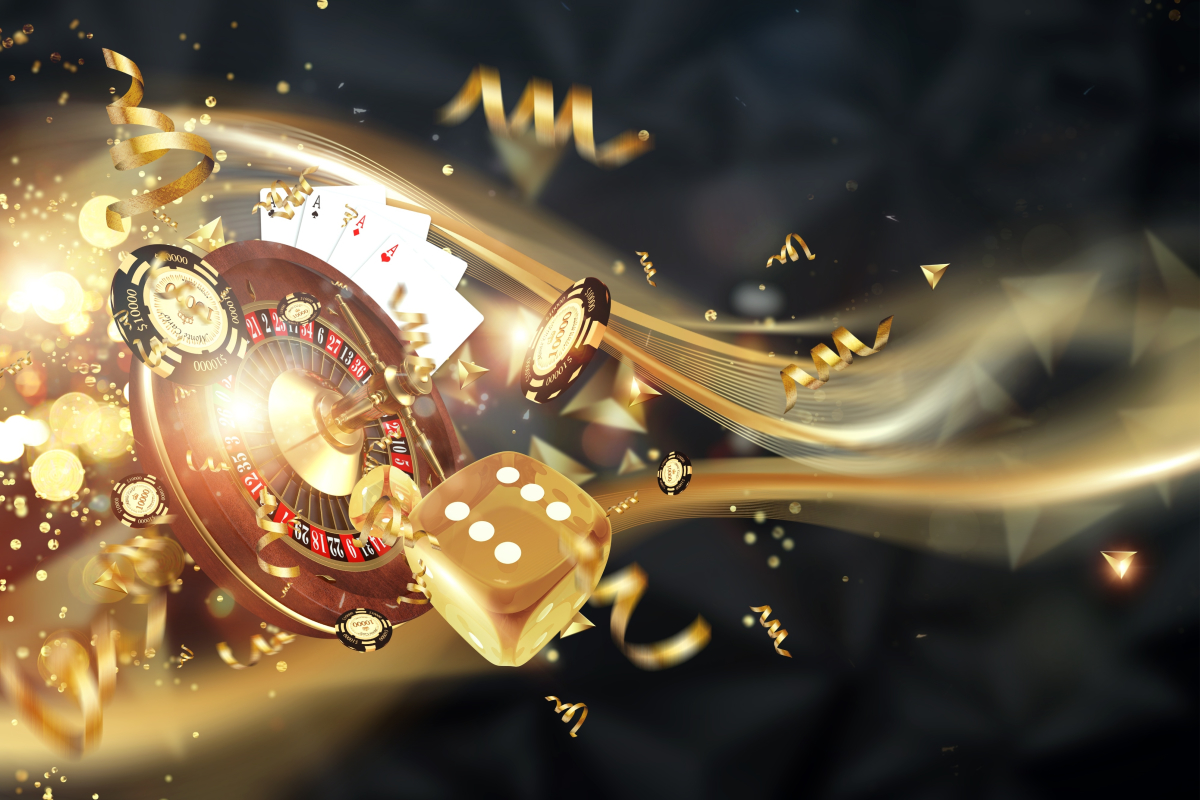 Reading Time:
4
minutes
It's fair to suggest that most 'sane' executives within the iGaming world set realistic and attainable goals for the coming year… For example, make X amount of money by this quarter, break into a new and emerging market or release several new games in time for the next big conference.
All straight forward goals, right? If you were to sit in on the AGM of any major online casino or iGaming software provider you'd hear the same goals repeated again and again, however, head over to Evolution Gaming's Stockholm headquarters and you might hear something a little bit different.
Those amongst the upper-echelons of the corporate structure at Evolution Gaming are not prescribed to this realist mindset. They're thinking on a much larger scale than many could have ever imagined. If we're being honest, they might even be a little bit mad for it, but we love it!
Evolution Gaming Chief Exec makes bold statement on competition
 In an interview with Gambing Insider last month Chief Executive of Evolution Gaming, Martin Carlesund told a reporter the following regarding his company's overall ethos and mindset: "We are crazy, paranoid; we really want to be better every day. We want to be the best company in the world. How are we going to get there? If you lose that, you should quit."
He then went on to explain that he feels the flourishing live casino game show genre has the right idea in attracting completely new players, and that entertainment today is driven by people looking at popular streaming and social sites and apps such as YouTube, TikTok and Twitter.
Carlesund echoed his Chief Product Officer Todd Haushalter words from a year earlier, when he boldly stated that these mainstream streaming providers are Evolution Gaming's main competition now, not just other iGaming companies such as Playtech and NetEnt. 
The Swedish Chief Exec then added: "We fight against the little time we have, where we actually do something we want to do. You, me and everyone else has a number of things we have to do: those things involve sleeping, eating and taking care of our families.
"You can go to the gym, you can watch a movie on Netflix, or you can just surf on your computer. That is the time we're fighting for. We're not only competing with each other; we're competing to get a piece of that time."
Are Evolution Gaming ahead of the industry with global trends?
The company as a whole seems to be looking at their growth on a significantly larger scale than others, which is unsurprising considering their numerous successes… Multiple Game of the Year awards, soaring share prices and most importantly, establishing themselves as the leading provider of live casino games in the last decade.
In 2019 research conducted by GlobalWebIndex found that 'The opportunities for social engagement, at all times of the day and in various locations, have facilitated the evolution of social platforms into entertainment hubs'. 
Evolution Gaming has taken this trend and turned it on its head, by releasing a number of interactive immersive game show style games such as Monopoly Live and Blackjack Party that heavily rely on their entertainment value, yet also have a unique social aspect to them. 
This social aspect takes inspiration from services and sites such as Facebook Live, YouTube Live and Twitch. It's this social feature that's undoubtedly the driving force behind players' decision to remain within these types of games, even when they're not actively betting.
The Digital in 2020 report released last month by We Are Social and HootSuite revealed that on average the world's internet users (4.5 billion people) spend an average of 6 hours and 43 minutes online each day, with mobile devices accounting for more than half of the time we spend online in 2020. 
Digging deeper into figures from the report we found that 3 hours 18 minutes a day is spent watching television, 1 hour 10 minutes playing video games and 2 hours 24 minutes engaging with others on social media. 
Combine all of these popular media pastimes and what have you got? You've got something that looks just like Evolution Gaming's live casino game shows. 
Will Evolution Gaming seriously rival large streaming sites?
It's fair to make the assumption that due to the reputation and wide-reaching demographics of the aforementioned streaming sites and apps, Evolution Gaming is never going to realistically reach their lofty heights… However, ultimately that's not what they're looking for in this grand strategy. 
If the live casino powerhouse can just take a portion of the people away from these sites and apps, even if for less than an hour, then they're going to quickly discover that their strategy has worked to a tee and paid off, because those few minutes are all it takes to sell Evolution's vision. 
Whilst developers are working tirelessly to make their games more engaging, the reality is that seasoned gamblers are used to watching the same five reels and identical table after identical table… So by throwing something completely new into the mix, that still has a strange air of familiarity about it, has given these players a welcome new and engaging experience.
In terms of Evolution drawing in new players, ask yourself, what could be more inviting than taking part in a real-life game show from the comfort of your own home? You've got social interaction coupled with unrivalled entertainment and of course the opportunity to win real cash. 
It's no wonder Evolution Gaming is putting all of its eggs into this highly lucrative basket.
At the time of writing this article, during what could be considered the quietest time of day for online gambling, early afternoon midweek, there are over 5,600 players in Evolution Gaming's live casino game show rooms… 2,000 of those players are playing Lightning Roulette, compare that with the 500 that are playing in their main Live Roulette room… This should tell you everything you need to know with regards to the direction that Evolution Gaming is moving in. 

NeoGames makes bid to acquire Aspire Global for SEK 111 per share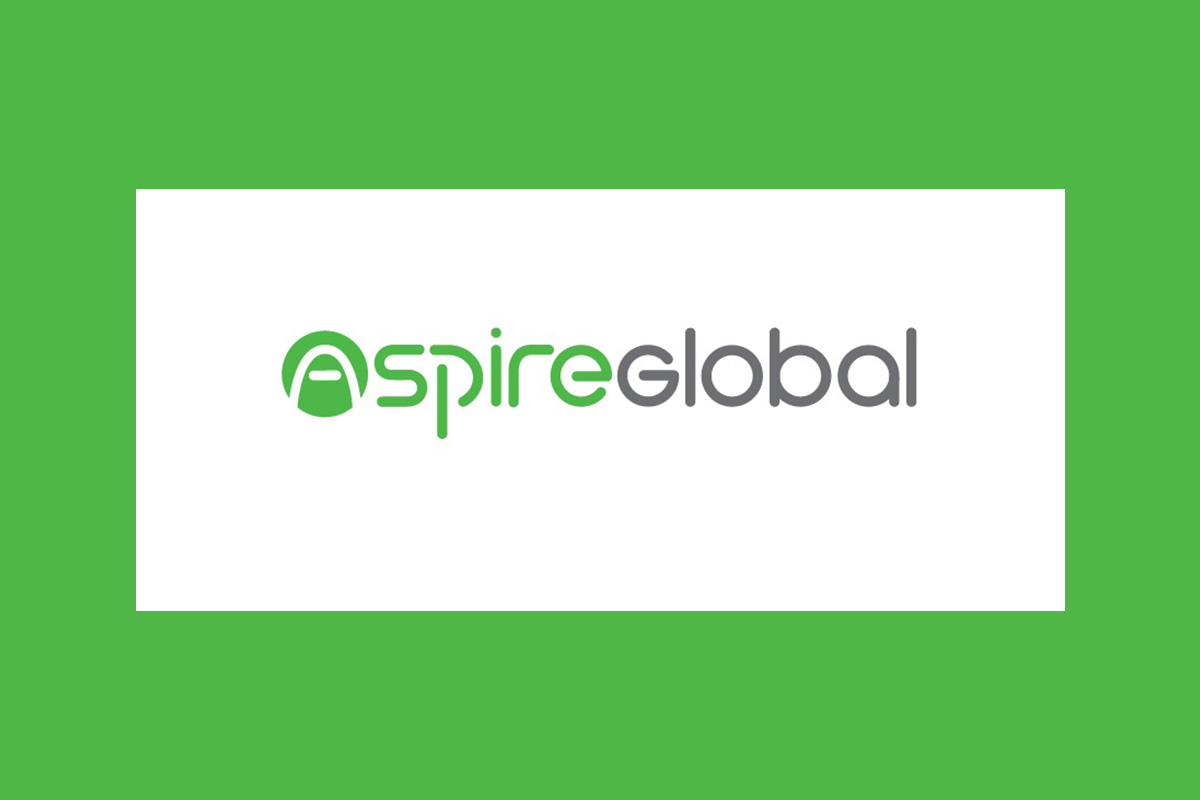 Reading Time:
3
minutes
NeoGames, the global leader of iLottery solutions and services, has made a bid to acquire Aspire Global, the leading supplier of gaming solutions, for SEK 111 per share.
On 17 January 2022, a public tender offer was made by NeoGames S.A to the shareholders of Aspire Global to tender all their shares in the Company to NeoGames for a consideration consisting of a combination of cash and newly issued shares in NeoGames . Aspire Global's main shareholders, who in aggregate own shares corresponding to 66.96% of all shares and votes in Aspire Global, have entered into irrevocable undertakings that enable the other shareholders in Aspire Global to tender their shares to NeoGames and receive 100 percent cash consideration corresponding to SEK 111.00 per share tendered in Aspire Global representing a premium of 41% compared to today's closing price of SEK 78.5 for Aspire Global's share.
This value of the company is between 500-600 million US Dollars.
For the shareholders who elect to receive 100 percent of the consideration in cash, the Last Twelve Month (LTM) EBITDA multiple) would be 16.8x which compares very favorably to the comparable multiples in the space.
For those shareholders electing to take the mix of equity and cash on a 50:50 basis, the EV/EBITDA multiple will be 13.6x due to the proposed share price ratio which, whilst a lower multiple, also compares well to industry comparables. The latter option will be subject to change based on the movement of NeoGames share price pre closing of the Offer.
The synergies between the companies expend more the control in the value chain of gaming and lottery and will allow the group to become a true online leader in regulated markets.
NeoGames will gain access to Aspire Global proprietary products and world leader in the managed services offering, also to big volumes in regulated markets such as Europe, Latin America and Africa.
Aspire Global will be able to accelerate its US entry plans through the existing presence of NeoGames.
Aspire Global will continue to act independently and as an iGaming division in the whole group.
All the employees are expected to continue as usual in both Aspire Global group and NeoGames.
Tsachi Maimon will remain as the CEO of Aspire Global group and will be appointed to be the president of the NeoGames group.
Tsachi Maimon, CEO Aspire Global:
"Aspire Global is a high quality, leading supplier with a one stop shop in the regulated gaming industry. Following the acquisition of Btobet, Pariplay, the recent investment in bingo and the divestment of the B2C division and now this potential merger with NeoGames, we will create a leading global supplier for the entirety of the iGaming and iLottery space overnight. I strongly believe that the two companies are well matched with a solid cultural connection forged over many years of working together which will facilitate meaningful revenue synergies. The deal will allow us to leverage NeoGames' presence in the U.S. to grow even further in this market whilst continuing to roll out new products and support the growth of our regulated clients in Europe, Latin America, Africa and North America. Setting aside the value creation from a financial perspective, both NeoGames and Aspire Global will be able to offer a state-of-the-art enhanced gaming solution as well as supporting growth for existing and new clients. This is an exciting new chapter for my management and employees as we look to lead the space with high quality and innovative products"
Moti Malul, CEO NeoGames:
"This is a highly strategic and transformational transaction for NeoGames that represents perhaps one of the more important milestones for us as a company. We believe that the combination of our two very successful companies will create a leading global provider across all forms of online lottery, sports betting and gaming that would have significant global active presence in many key markets. As a pure-play iLottery provider, we have experienced first-hand the strong convergence and expansion trend of lotteries in many countries globally into online gaming verticals and we believe that with this transaction we will become an even better strategic partner to our existing and future customers. We are excited to also be able to become a leading global provider to regulated gaming operators through the vast experience and product set that Aspire Global brings to our combined entity, together with profound operational experience which is a crucial success factor. The strong ties and cultural fit between the companies, where significant parts of our management teams have worked together and cooperated along the years, provides a great platform for future collaboration and success"
Playtika's Caesars Slots Launches a Month of Incredible Events to Celebrate the Mobile Game's 10-year Anniversary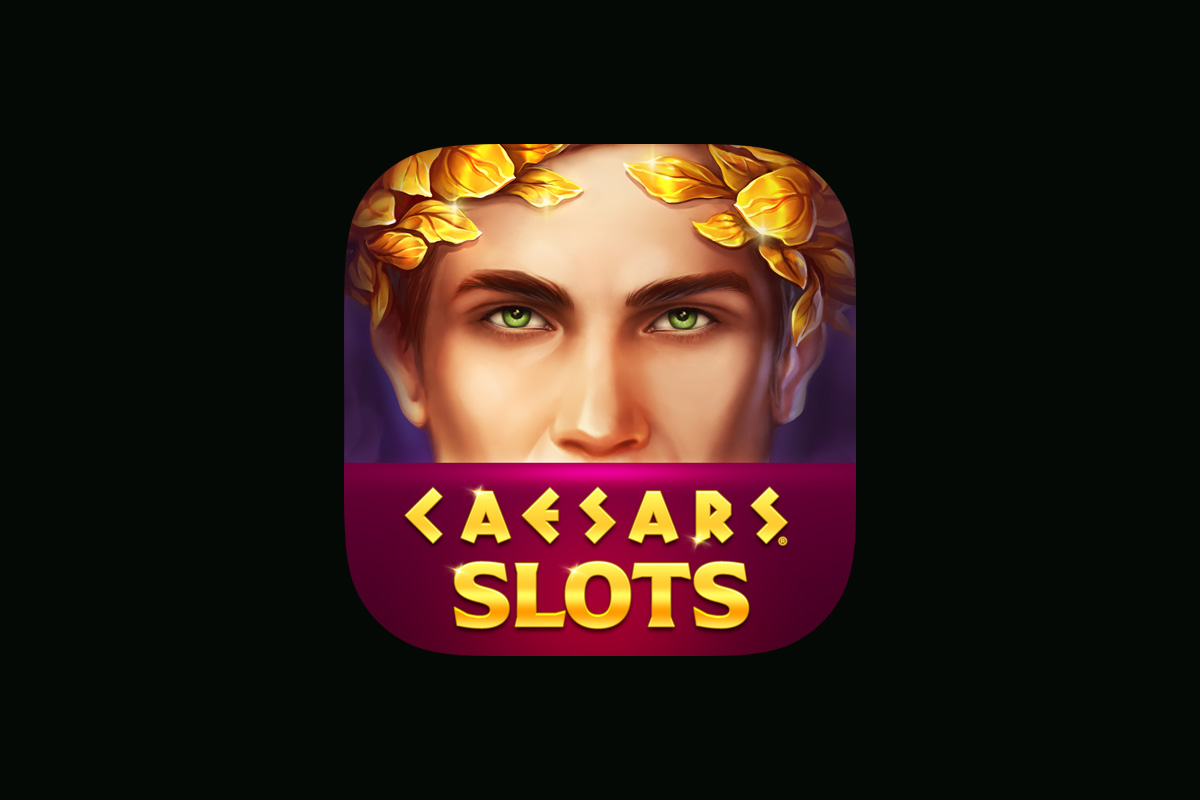 Reading Time:
2
minutes
To celebrate 10 years since its launch, the free-to-play social casino game Caesars Slots is hosting a month of events for its global community of players. Caesar Slots is a luxurious Vegas-themed Playtika game and one of the most popular "play for fun" free social casino games in the world.
The month-long January celebrations will focus on the remarkable legacy and future of the game through a range of events, tournaments, new game features and a series of national commercials launched featuring home improvement TV star Ty Pennington.
A decade of continuous growth!
The launch and growth of Caesars Slots has occurred within a tough and increasingly competitive market which typically sees users dropping their apps within three days. In the face of this, the game has managed to achieve longevity thanks to the regular launch of cutting-edge features and entertainment as well as a robust commitment to its loyal users and customers.
A focus on constant improvement of player experience and the creation of a worldwide player community dedicated to playing games are value-pinned success factors of Caesars Slots.
New features throughout the celebration
To mark the anniversary festivities, Caesars Slots players will receive personalised videos, including a "highlights reel" video featuring playing highlights from when they downloaded the app until now. In a similar vein, an exciting quest will turn players into "reel travellers" as they are shown highlights of the game's developments since 2012.
A special "Cheers to the Next Decade" theme will also be revealed alongside 10 days of virtual gifts – one for each year in the next decade of Caesars Slots. The game will also feature a new card collection, personalised features, anniversary pet accessories, and a new anniversary room in its Fortune Palace.
All Caesars Slots players will also be able to enjoy a new, celebratory look-and-feel to the game through a temporary design, "Road to the Empire", including a number of new features such as players being able to change the look of machines according to their "luckiest looks"!
Liran Paz, General Manager at Caesars Slots, said: "Reaching ten successful years of Caesars Slots is a huge milestone both for our team and our loyal global player community, without which this longevity would not be possible. A decade of growth is the result of putting players' entertainment first, the Caesars way, and never ceasing to innovate and surprise. We are thrilled to be able to celebrate this great journey with our players throughout the month of January, jointly sharing memories as well as the excitement of new things to come. Our lives need play, especially during difficult moments, and as part of the Playtika family we look forward to another decade of bringing joy, play and entertainment into people's day-to-day life!"
Playtech and FashionTV Gaming Group Partner to Launch the First-ever Branded FashionTV Jackpot Baccarat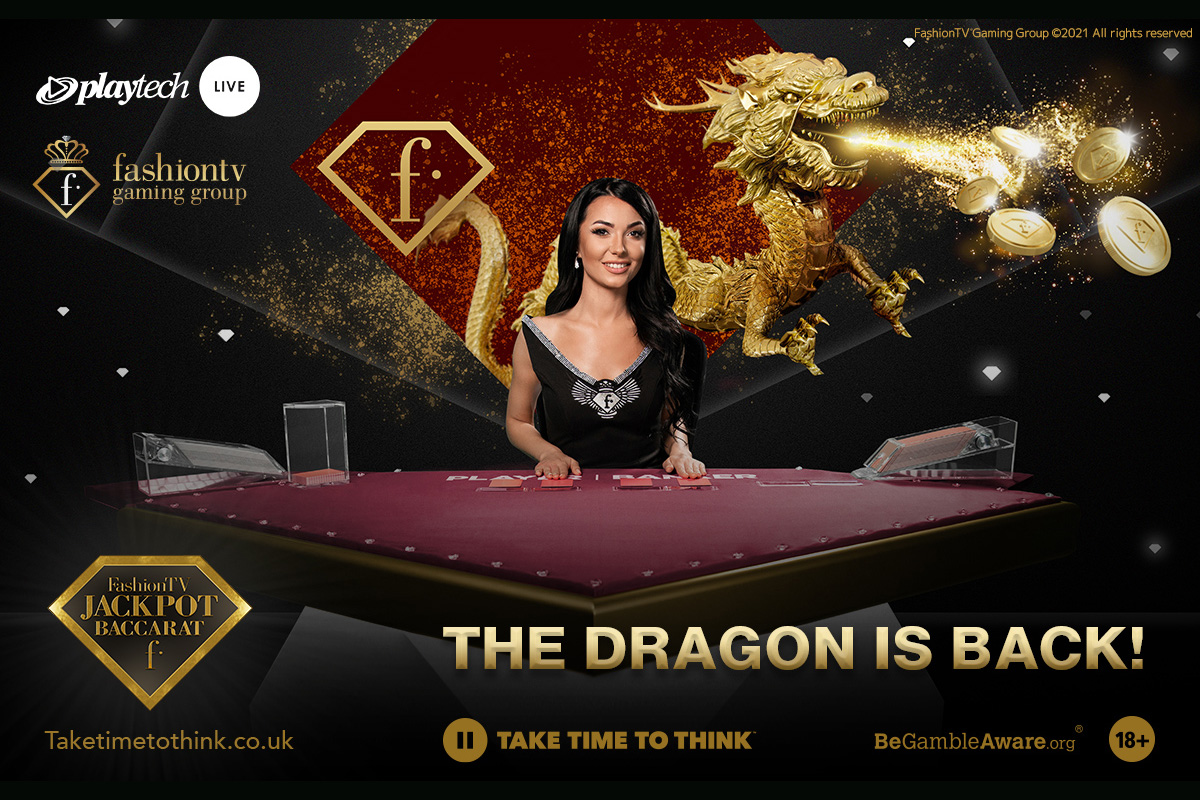 Reading Time:
2
minutes
Playtech, the world's leading gambling technology company, has announced the launch of the new FashionTV Jackpot Baccarat.
With a fashionable new take on the popular live dealer game, this premium branded live jackpot game combines Playtech Live's industry-leading technology and the creative power of FashionTV Gaming Group, the company behind the bestselling luxury line of iGaming concepts and products, based on the FashionTV megabrand.
FashionTV Gaming Group is the exclusive licensor of the FashionTV megabrand for online games and is one of the fastest-growing companies within the online gaming industry. FashionTV is enjoyed by over 2 billion viewers worldwide, with a reputation spanning 25 years as the leading global luxury, lifestyle and fashion broadcasting channel.
Playtech Live's new FashionTV Jackpot Baccarat game is the first of a full luxury line of FashionTV-branded entertainment experiences that are sure to keep players entertained. Launching January 2022, FashionTV Jackpot Baccarat brings Playtech licensees the perfect mix of FashionTV style and the return of the popular, golden Dragon Jackpot.
Ariel Hayat, CEO of Playtech Romania Live Casino, said: "We are very excited to partner with FashionTV Gaming Group to bring the FashionTV brand to the Live Casino market. Securing leading brands like this is a key pillar of our content strategy as we look to deliver the most engaging gambling entertainment experience in the market."
Shai Kaplun, COO of FashionTV Gaming, said: "It has been a privilege to partner with Playtech, one of the true industry greats, in bringing a unique FashionTV spin to their blockbuster format. This new game is just one in a new luxury line of live dealer products that invites players to experience the immersive world of FashionTV, firsthand. It's exciting to see a growing number of industry giants turn to our 'brand to business' model as a critical growth engine, and we look forward to continuing to revolutionize the online gaming industry with luxury and glamour through the power of the FashionTV megabrand."