Scout Gaming enters into an agreement with NetEnt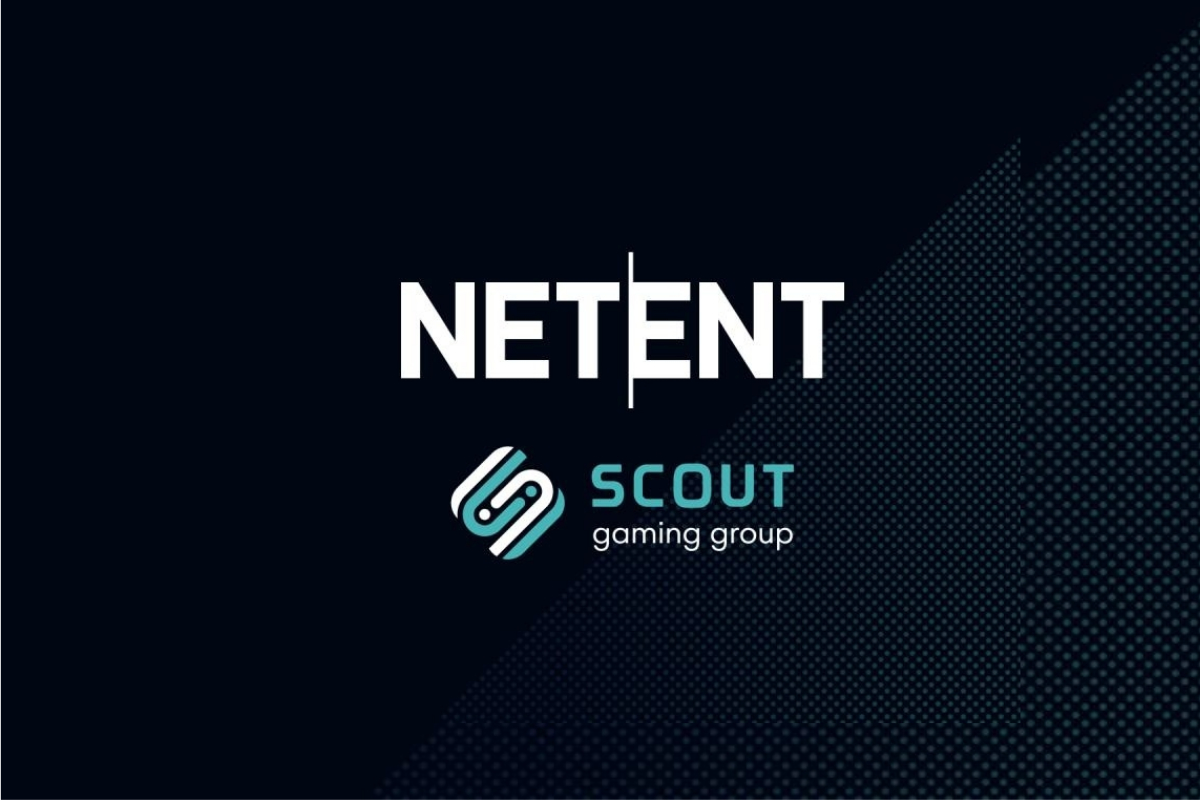 Reading Time:
< 1
minute
Scout Gaming has signed a distribution agreement with NetEnt, which will enable NetEnt's customers access to Scout Gaming's entire product offering. Scout Gaming is currently being integrated on NetEnt's platform and will be available to NetEnt's customers.
NetEnt is one of the leading industry players and has over 200 integrated B2C operators on their platform.
"I am proud that we, as selected Fantasy Sports- and "Player Performance Odds" provider, can sign this agreement with NetEnt, who are expanding its business to also include distribution. It is a pioneering deal and a clear sign of NetEnt's true innovation ability.
This means that our products reach operators and end consumers in the shortest possible time frame, since most of the integration will already be in place.
NetEnt has a global reach and many of our most prioritized customers can be found within their distribution network," comments Scout Gaming's CEO, Andreas Ternström.
"Scout Gaming is a great addition to NetEnt Connect. The type of content they bring to the table is real in line with our ambition to widen the Connect portfolio and adding games that neither NetEnt or Red Tiger provides. We look forward to make Scout Gaming content available to our connected operators." comments Director of NetEnt Connect, Rob Fell.
The agreement is of strategic importance for Scout Gaming. The agreement improves the opportunities for new business and reduce time from signing to launch.
SuperCric – India's first strategy cricket manager simulation game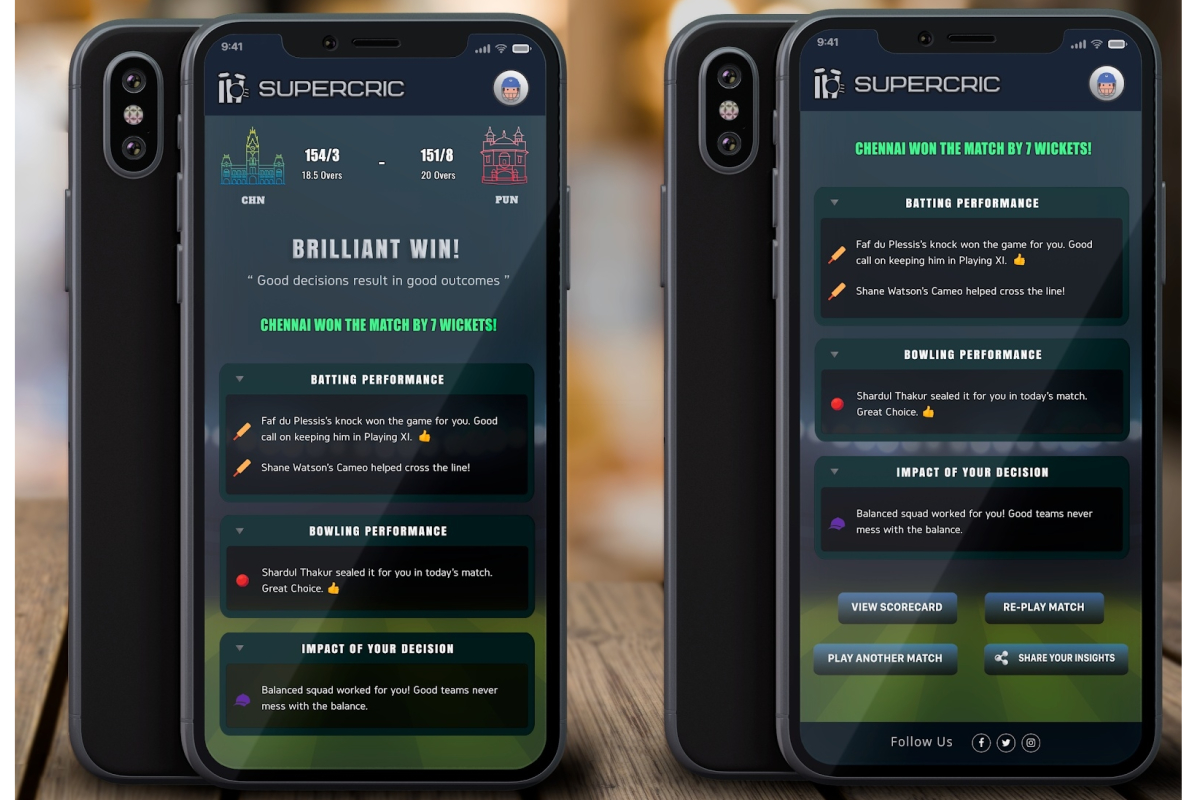 Reading Time:
4
minutes
AnalytIQ Sports Technologies launches India's first strategy 'Cricket Manager' with all gameplay powered by our proprietary AI-driven simulator game, SuperCric. The Bangalore based sports tech start-up has built a proprietary cricket simulator tool based on real historical data from cricket tournaments worldwide (the only one of its kind globally available for fans to explore the likelihood of occurrence of performance for their favourite players and teams), that will enable better choice-making for daily fantasy gamers this IPL season and also give them an opportunity to engage and better their skills all year round.
SuperCric, built with a proprietary simulation tool, is developed as a first of its kind sports engagement tool which will facilitate better decision making for the invested cricket fan. In a new genre of gameplay – fans are putting their cricket intelligence and judgment against the traditional knowledge of teams. Can you outsmart Rohit or MSD on the field is the real question?
SuperCric, a modern-day cricket manager which will now enable Cricket fans to put on their Captain's hat and see how each choice they make in the game has an implication on the outcome of the match. By testing their choices and gauging the possible outcomes through this tool, fantasy players have an opportunity to widen their chances of winning bigger in their fantasy games this IPL.
SuperCric is not a fantasy platform but an ideal tool for fantasy gamers that is powered by an Artificial Intelligence (AI) driven proprietary simulation tool that is able to predict the probability of a win for each team with an over 90% accuracy rate. In the immediate future, SuperCric aims to target every fan tuned into this year's IPL with viewership numbers expected to be in excess of 600million people across India.
This game lets you pick your playing XI from your squad for some legendary tournaments and using only your strategic understanding of the game as a tool can you craft a winning XI or an over by over strategy of who should bowl.
As a cricket fan, you always feel some key moments should have had different decision making. Some team selections have been tricky given the opposition. And you have never had a way to validate this feeling. SuperCric is a unique simulator that lets you simulate a game and its combinations many times over. Soon the game will also let you simulate key games from a certain stage in the match allowing you to validate your judgments.
SuperCric is founded and developed by ex-cricketer and IPL presenter Suhail Chandhok and the husband-wife entrepreneurial team of McKinsey India man Arvind Sivdas from IIM Calcutta and Dhanya Param from IIT Madras, who also co-own Kabaddi Adda. This platform is the Kabaddi world's fastest-growing digital content & distribution platform which offers deep insight into the Kabaddi ecosystem with over 28 million views. Suhail being an ex-cricketer and current IPL presenter himself will now take this opportunity to reflect his experience and knowledge gathered over the years in SuperCric.
A former professional sportsman hailing from 3 generations of Sport, Suhail Chandhok is currently one of India's leading Sports Presenters & Commentators, having been the face & voice of global sporting properties such as the Indian Premier League (IPL), Pro Kabaddi League, Wimbledon Tennis, among several others. Chandhok played professional Cricket in Australia & the UK and enjoyed a stint with the IPL's Royal Challengers Bangalore in 2009 & 10.
According to Suhail Chandhok Co-Founder, SuperCric, "The gaming ecosystem is at the cusp of disruption. COVID has pushed the market to explore and embrace games faster. The data economy with more time on hand for users points to an even bigger future for the industry. Investors are recognizing this and lining up to being new genres itself into this market."
SuperCric recently raised angel funding of an undisclosed amount from a European investor, Pontus Lemberg. They plan to launch the game and expand its user base to 10 million by the end of the upcoming cricket season.
Key features:
Tournaments – In this mode, users can play as their favorite team and play the whole tournament with the same team. This feature allows the user to go through the whole tournament (14 matches in the case of IPL) in a week. Moving forward we will introduce older data and so allow users to play tournaments with their favourite IPL teams from 2008 onwards. Over time new tournaments will be launched on every Saturday and be active till midnight on the following Friday.
Tournament Rewards – Much like real tournaments, awards will be given to the top teams, highest-scoring batsmen, top wicket-takers, highest sixes, most stumpings, and much more. This will allow users to think about their squads over the whole tournament and simulate the experience of having to shuffle their squads if they don't win and stick to squads that work well.
Weekly Leaderboards – The awards will be given for the large selection of winners for every tournament. All points earned during a live tournament will contribute towards the weekly leaderboard.
MSD quotient – At Super Cric decisions determine your destiny. We created a metric called MSD quotient named after arguably World's greatest T20 captain. This gives the user a sense of risk they are taking with every decision.
Play by Play Mode – This feature makes the pressures of being on the field more realistic. Decisions need to be made when wickets fall and after every over. Users need to plan and manage their resources wisely.
Cards – Three cards are awarded to every player who enters the tournament. Users can deploy the card to get a pitch report before the match, increase the aggression of play when required and replace one player after the toss. This will add a fun quotient to users' experience at Super Cric.
Decision Review Screen –  At the end of the match, users get machine learning-driven insights into their decisions in their match. This will help them make similar or better decisions in the following matches.
Artificial Intelligence (AI) tech – Our simulator is built on the back of long-dated historical data. Matchups like player ability/weakness against a specific bowler and a bowling skill type are also reflected. Also leaves flexibility for miracles as only AI can offer. The simulation also does reflect the current form of the player and will constantly keep getting updated as we receive more data in the system.
Scout Gaming signs sponsorship with Fulham FC through FanTeam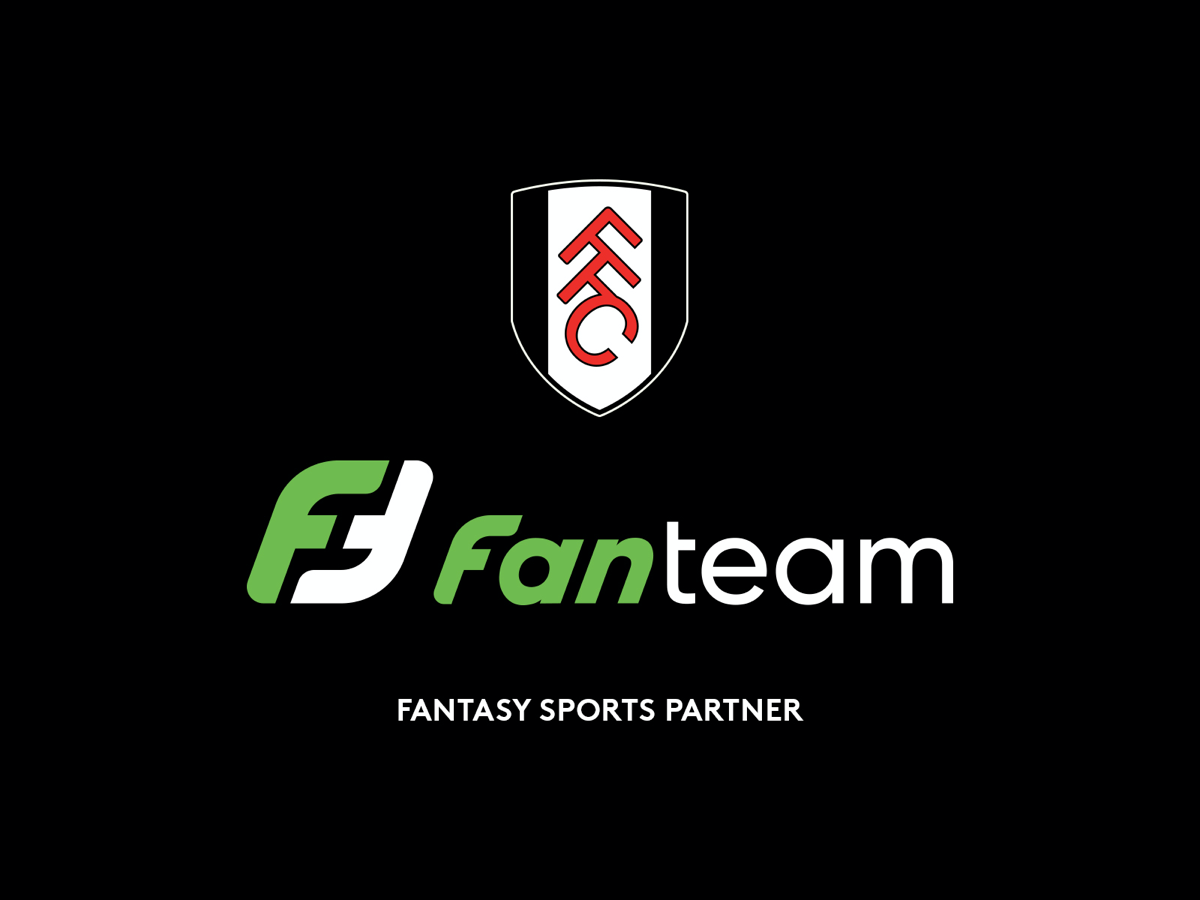 Reading Time:
2
minutes
Scout Gaming through its wholly owned B2C brand FanTeam, is pleased to announce it has become the club's new Fantasy Sports Partner for the next two seasons.
FanTeam, part of Scout Gaming Group, offers Europes largest prize pools on fantasy football, including the world's largest season-long Fantasy Premier League game, with €1.000.000 guaranteed and minimum €200,000 to the winner. In addition, every week users can compete for more than €500.000 in cash prizes connected to daily- and single match-tournaments. As part of the partnership with the club, FanTeam will be offering games specifically tied to Fulham FC, such as player duels ("matchups"), against different opponents during the season, as well as the traditional season-long game played across the full Premier League season.
Fulham's rich heritage and global reputation were key factors in FanTeam's decision to partner with the club.
"We're extremely proud and excited to partner with Fulham FC in connection to their return to where they belong, the Premier League. We were impressed by how the club handled the relegation in 2019, and the measures taken to win back promotion. In many ways we see a lot of similarities between FanTeam/Scout Gaming and Fulham FC, where focus on building a winning culture and passion stands out", comments Andreas Ternstrom, CEO, Scout Gaming.
"We are confident that Fulham will have a successful season and believe Fulham's loyal global fanbase will enjoy FanTeams world-class fantasy sports products. We look forward to building a successful partnership with Fulham FC and can`t wait for the season to kick off", comments Andreas Sundal, CPO and Co-founder, Scout Gaming.
FanTeam will be leveraging their association with the club and their Premier League platform to promote their games to fans in the UK and internationally.
"I'm delighted to welcome FanTeam on board as club partner for the next two seasons. Fantasy Sports is seeing increasing popularity on a global basis and we look forward to collaborating together and provide FanTeam both exposure and a platform to engage with our fans worldwide", comments Mackintosh, CEO, Fulham Football Club.
Playerzpot ropes in ace cricketers Bhuvneshwar Kumar and Smriti Mandhana as Brand Ambassadors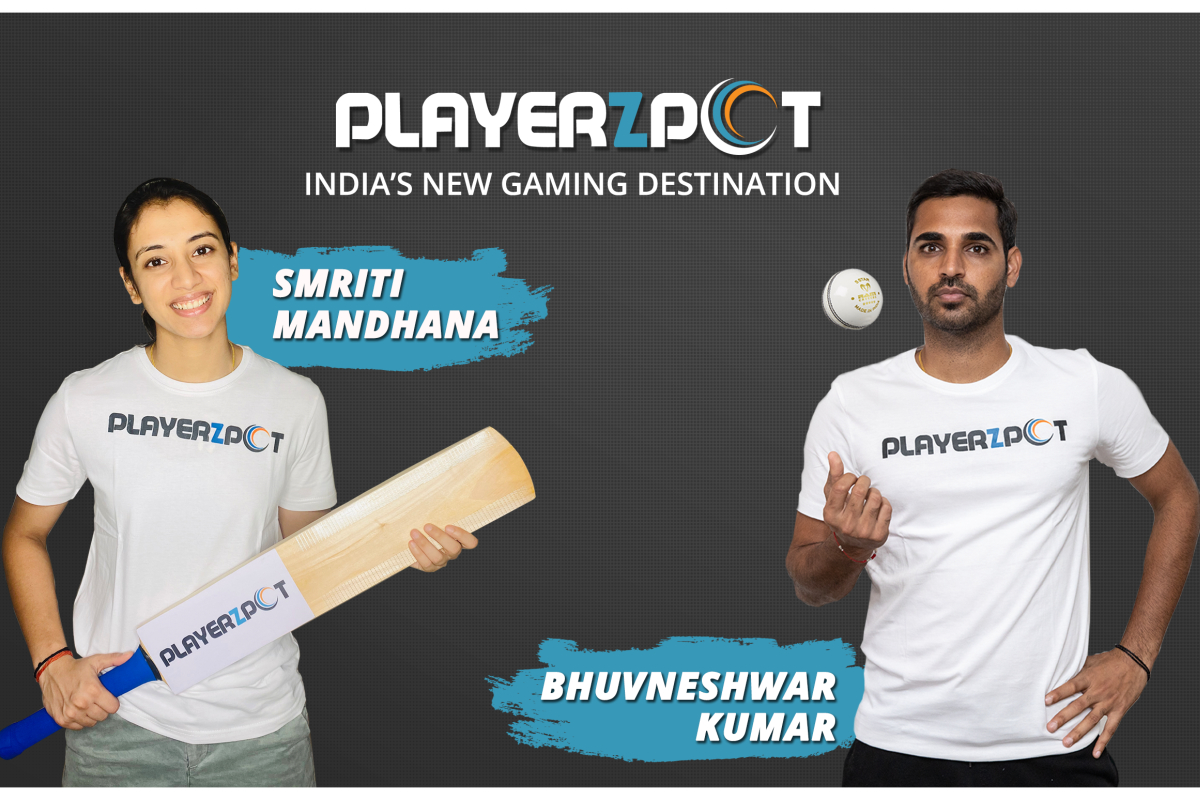 Reading Time:
3
minutes
Playerzpot, one of India's leading fantasy sports gaming platforms, today announced the signing of world class performers and cricketers– Bhuvneshwar Kumar and Smriti Mandhana as its Brand Ambassadors. The partnership will see the cricketers in the brand's upcoming campaigns and promote Playerzpot through engagement activities.
Bhuvneshwar Kumar is an iconic cricketer and an inspiration for the younger generation. Smriti Mandhana herself is world-class performer and connects beautifully with sports, cricket and even female audience. They will anchor the brand with their sports charisma and help in creating a higher brand recall amongst the key target audience.
Founded by the visionary Yogesh Doiphode and Mitesh Gangar in 2015, Playerzpot has witnessed meteoric rise in its popularity and has emerged as one of the most exciting Fantasy gaming sites in the recent times. With over 2+million users, the portal offers its users the experience and thrill of fast paced and dynamic gaming.
Yogesh Doiphode, Founder, Playerzpot welcomes the addition of the cricketing superstars in Playerzpot's table, "We are happy to welcome the two cricketing greats, Smriti Mandhana and Bhuvneshwar Kumar to the Playerzpot family. It is the beginning of a new innings for the company and we hope to grow aggressively in the Fantasy Gaming arena. Cricket is the game that fuels the interest of Indians at large. We are looking to catch the interest of gaming enthusiasts who are looking for innovative and exciting ways to emulate their favourite sporting icons."
Expressing his views on the association; Mr. Mitesh Gangar, Co-Founder, Playerzpot said; "A new era is being heralded with the addition of Smriti Mandhana and Bhuvneshwar Kumar in our company. As we aim to surge and strengthen our leadership position in the online Sports-Gaming industry, I believe bringing the iconic players as the face to the brand will resonate with the fans of cricket and gaming. Playerzpot is a beautiful concoction of excitement and thrill of real-world sports and fantasy gaming which allows the players to experience the game on a different level. Our vision is to become a one-point gaming destination in India in the game of skill segment and we are confident about the bright future of this segment."
Bhuvneshwar Kumar the legendary cricketer adds, "I am a huge cricket fan myself, and I believe fantasy gaming is a growing trend amongst all the gaming enthusiasts in the country. I could associate with Playerzpot instantly and I believe it is the best fantasy gaming site today. This is not just for entertainment but the skill-based gaming platform that offers first-hand experience as well as helps learn fantasy gaming. I am overly excited to be a part of their journey and it will be another opportunity for me to engage with the fans, players and sports aficionados".
Smriti Mandhana is all praises for the gaming portal and says, "The pandemic had restricted the sports spectator's thrill limited just to their screens and what better way than Fantasy gaming sites like Playerzpot to feel the real groove. I believe that Playerzpot is a great platform that gets the fans closer to the game and brings out that connect between the game and sports fans well. I am thrilled to be associated as a brand ambassador with this unique and fast-growing company."
The next few months will be crucial to the company consolidating and growing its brand equity in the gaming market and adding massive numbers of users in the real money gaming segment. Through this engagement, the brand aims to create a unique niche with a responsive customer centric approach. New users are added daily in exponential numbers in the framework of an organic growth trajectory. The referral system portal offers a novel approach to engage gamers and help them earn from the comfort of their homes. The portal affords excitement and fun with security and safety amidst the trying COVID-19 Pandemic time where sports are confined to the screen.