Pragmatic Play Releases Throwback Game Master Joker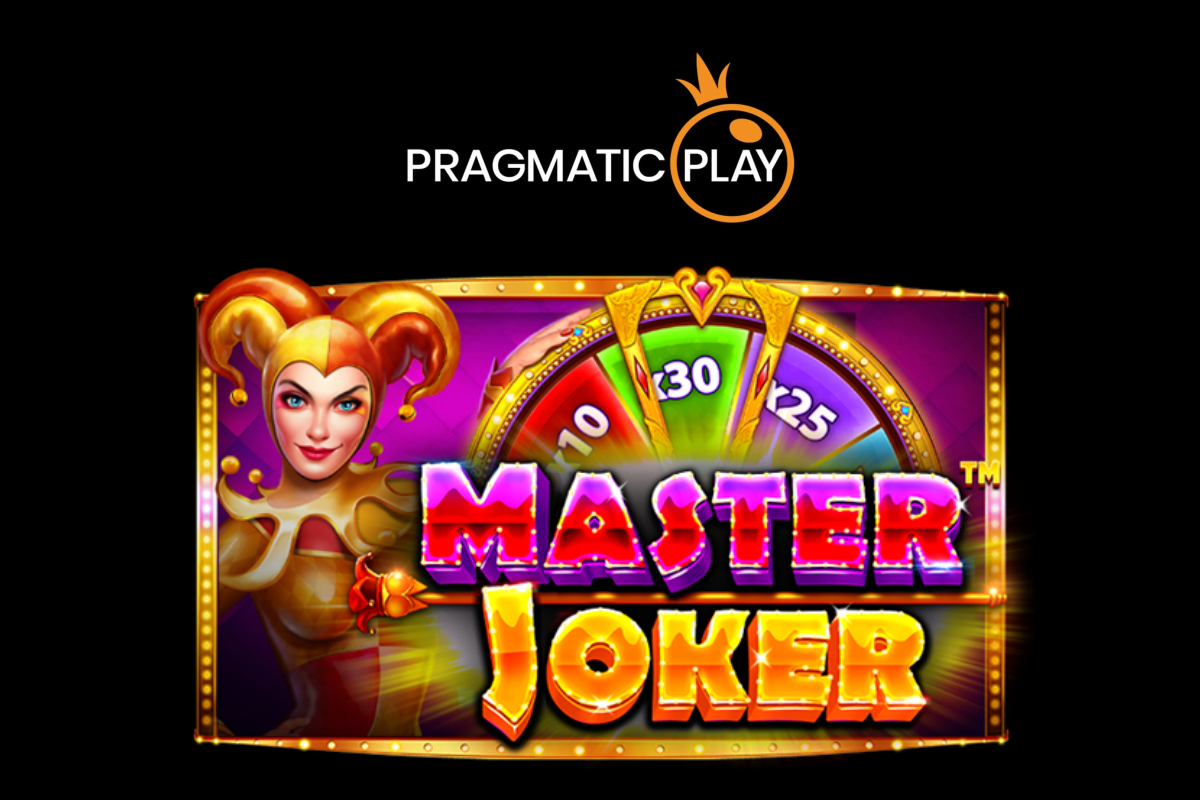 Reading Time:
< 1
minute
Pragmatic Play, one of the leading iGaming content providers, has unveiled the newest addition to its growing slot portfolio, Master Joker.
The one reel, five-line slot game combines traditional slot staples, such as fruit symbols, gold bars and Sevens with a modern spinning wheel mechanic. The titular Joker character plays a vital role in the slot, as when she lands on the reels she spins the wheel which randomly picks a multiplier for a player's win, while also acting as a WILD.
Players can win up to 10,000x their stake should the Seven symbol land upon all five reels and the Joker spins the multiplier wheel with it landing on 100x.
Melissa Summerfield, Chief Commercial Officer at Pragmatic Play, said: "Master Joker takes a traditional slot experience and transforms it into a thrilling, multiplier-heavy Pragmatic Play video slot.
"Its vibrant colours, fast-paced gameplay and huge win potential gives Master Joker all the ingredients to become an instant classic in our slot portfolio."
Master Joker is the latest addition to Pragmatic Play's award-winning collection of slot games which includes Mustang, John Hunter and the Scarab Queen, and fan-favourite Wolf Gold.
The provider's entire portfolio of video slots, bingo and more games is available to its operator partners via a single API.
FBM donates ₱20M to the fight against Covid-19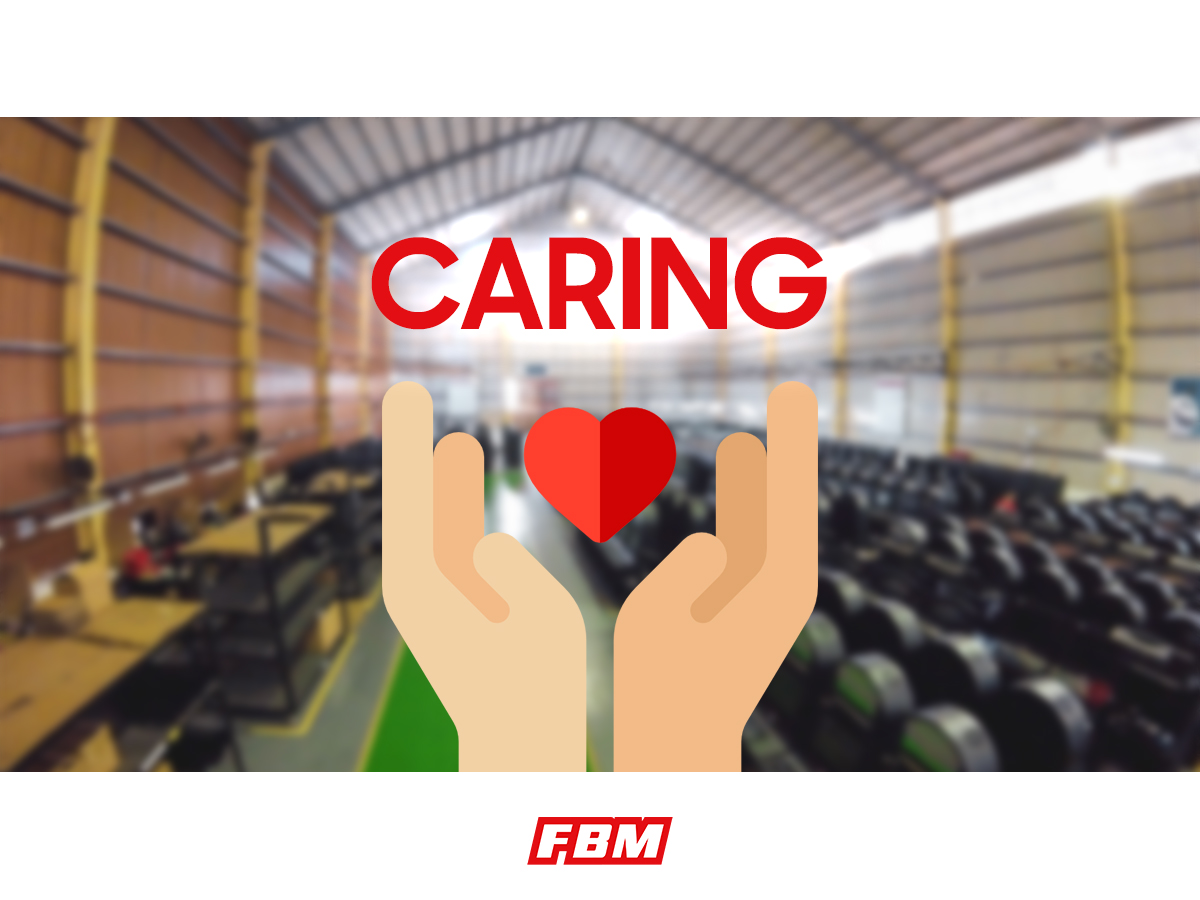 Reading Time:
2
minutes
FBM is deeply committed to the fight against COVID-19. After taking all the security measures necessary to ensure the safety of its workers, clients and stakeholders, the brand decided to take direct action in this cause against the pandemic, by donating 20 million Philippine pesos. The donation to the Philippine General Hospital, National Kidney and Transplant Institute, Lung Center of the Philippines and Research Institute for Tropical Medicine was coordinated by the PAGCOR – Philippines Amusement and Gaming Corporation and will allow these hospitals to buy medical equipment useful to help the Philippines fight the virus.
More than reacting to the effects of the virus, FBM management is working to anticipate challenges and provide quick answers to the circumstances dictated by the context. The brand is concerned with the evolution of COVID-19 and, when facing the first signs, activated hygiene and health measures to the highest level following the World Health Organization recommendations. The home office was also applied to all the professionals that can perform their role remotely.
FBM is part of the gaming industry since 2001 and is aware of its role and impact as a global gaming brand with responsibility for the well-being and safety of hundreds of families. That´s the reason why FBM´s management decided to take further actions and have an active role in the community by helping hospitals with a solid investment in equipment.
The Philippine Amusement and Gaming Corporation received a letter from FBM expressing the brand´s concerns about this pandemic and then coordinated the distribution of the funds to the four hospitals referred.
"Caring is one of our main values as a brand and we take it very seriously when it comes to our people, our clients and our games. We could not step aside from this cause. The Philippines means so much to FBM as a nation that we could not ignore its people when they need us the most", mentions Rui Francisco, founder of FBM.
Rui Francisco also explains the focus of this action. "We chose the hospitals to make our impact in the community because we know that their professionals are some of the heroes in this daily battle against the virus and they must be properly equipped to take care of us". The FBM founder continues with a message to the brand´s team:" I also had the opportunity to send a direct message to all of our workers, but I want to make a public note to recognize and thank them for the commitment and collaboration revealed in this challenging moment".
FBM has a legacy of 19 years in the gaming industry. After conquering the leadership of the video bingo market, FBM focused its expansion campaign on Europe and Central America. The brand has now a rich portfolio of landbased and online titles that include the following game types: video bingos, spin reel games, table games and video poker.
Kindred Group update on the initial impact of COVID-19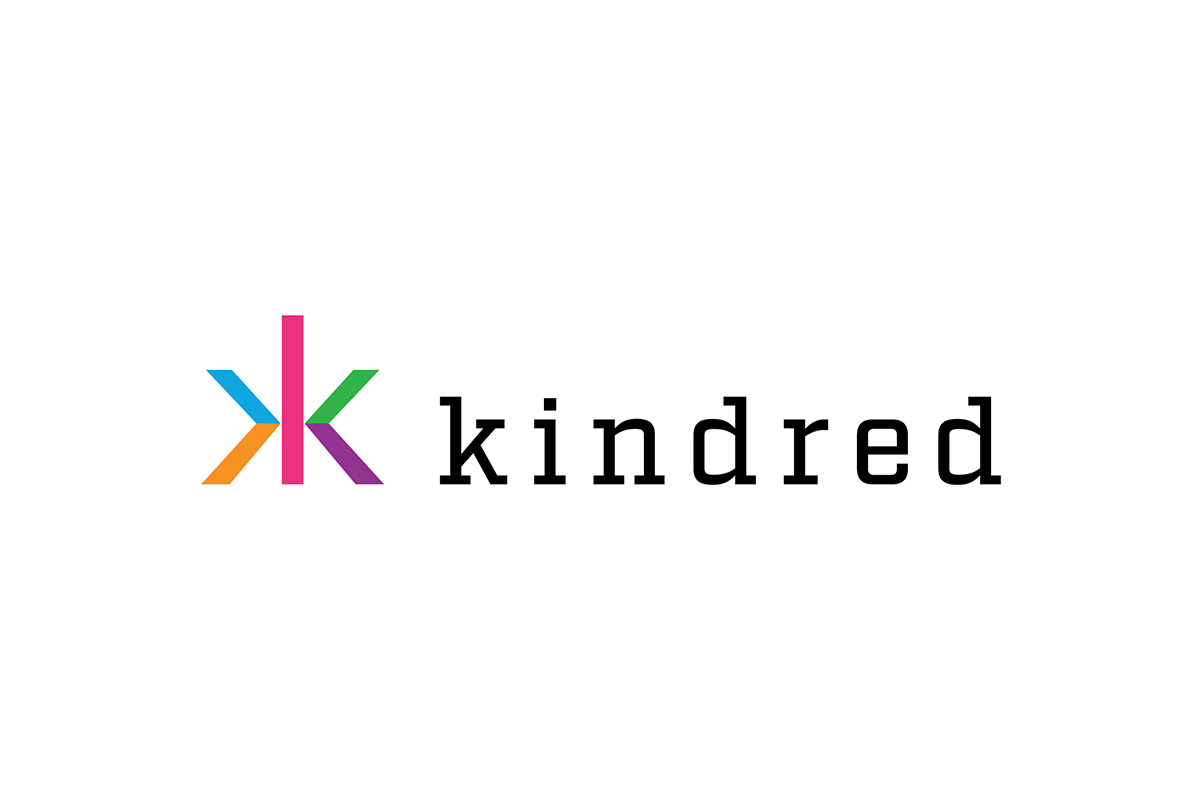 Reading Time:
3
minutes
In light of the exceptional circumstances caused by COVID-19, Kindred is providing the following updates.
Trading update
Kindred has had a good start to the year with gross winning revenue for the first quarter of 2020 estimated to be in the range of GBP 247-252 million (Q1-2019: GBP 224.4 million) unaudited. The gross winning revenue was positively impacted by strong sports betting margins in the period up the disruption of sports in the middle of March 2020. Despite this, the margin before free bets was 12.2 per cent for the quarter, compared to 9.7 per cent in the first quarter of 2019.
The full impact of cancelled sports events was largely effective from 16 March 2020, which resulted in lower sports book turnover, however partially compensated by solid growth in revenues from other products. As a very short-term indication, during the period 16 March to 31 March 2020, the daily average gross winnings revenue was GBP 2.2 million, which was 10 per cent lower than the average for the full year in 2019 (11 per cent in constant currency).
Update on dividend for 2019
Kindred has a good financial position with strong liquidity and low leverage. However, due to the uncertainty caused by COVID-19 and to ensure that Kindred is well capitalized for future investment opportunities, the Board has decided to change the previously communicated proposal on the 2019 dividend and will recommend to the AGM that no dividend is paid.
Operational update
Kindred has taken steps to protect employees and to ensure continuity of operations by adjusting ways of working so that, wherever possible, employees work from home. As a modern technology-based company, this has been achieved with minimum disruption to the business. Kindred is also working closely with all its partners to continue to provide an attractive sports and racing offer where possible and to be ready for normalized levels of sport activity.
Henrik Tjärnström, CEO, comments:
"We expect the impact of the coronavirus on our business to be temporary, with sports activities gradually resuming during or after the summer. In order to reduce the earnings impact of temporarily lower sports revenues, we will adapt our cost base through reduced levels of marketing spend, lower operating costs and delaying certain investments.
While the current situation presents several challenges, I remain very positive about Kindred's future outlook. Kindred will continue to benefit from a wide geographical reach and a broad product mix as well as a business model which has been resilient during previous times of economic downturns. I also believe that the social and behavioural changes that are already happening will accelerate the migration from offline to online, which will benefit digital operators like Kindred. Our focus on player safety and care for our customers will naturally continue with the same dedication."
Quarterly Results Presentations
Kindred will publish results for the first quarter on 24 April 2020. The results presentation and Q&A session will be available through webcast as usual. The previously planned physical meeting at Regeringsgatan 25 in Stockholm will not take place. The arrangements for the results announcements for subsequent quarters will depend on the relevant advice from public authorities.
About Kindred Group:
Kindred Group is one of the world's leading online gambling operators with business across Europe and Australia, offering over 26 million customers across 11 brands a great form of entertainment in a safe, fair and sustainable environment. The company, which employs about 1,600 people, is listed on Nasdaq Stockholm Large Cap and is a founding member of the European Gaming and Betting Association (EGBA) and founding member of IBIA (International Betting Integrity Association). Kindred Group is audited and certified by eCOGRA for compliance with the 2014 EU Recommendation on Consumer Protection and Responsible Gambling (2014/478/EU).
Degree 53 create an online sweepstake for the Virtual Grand National for remote workers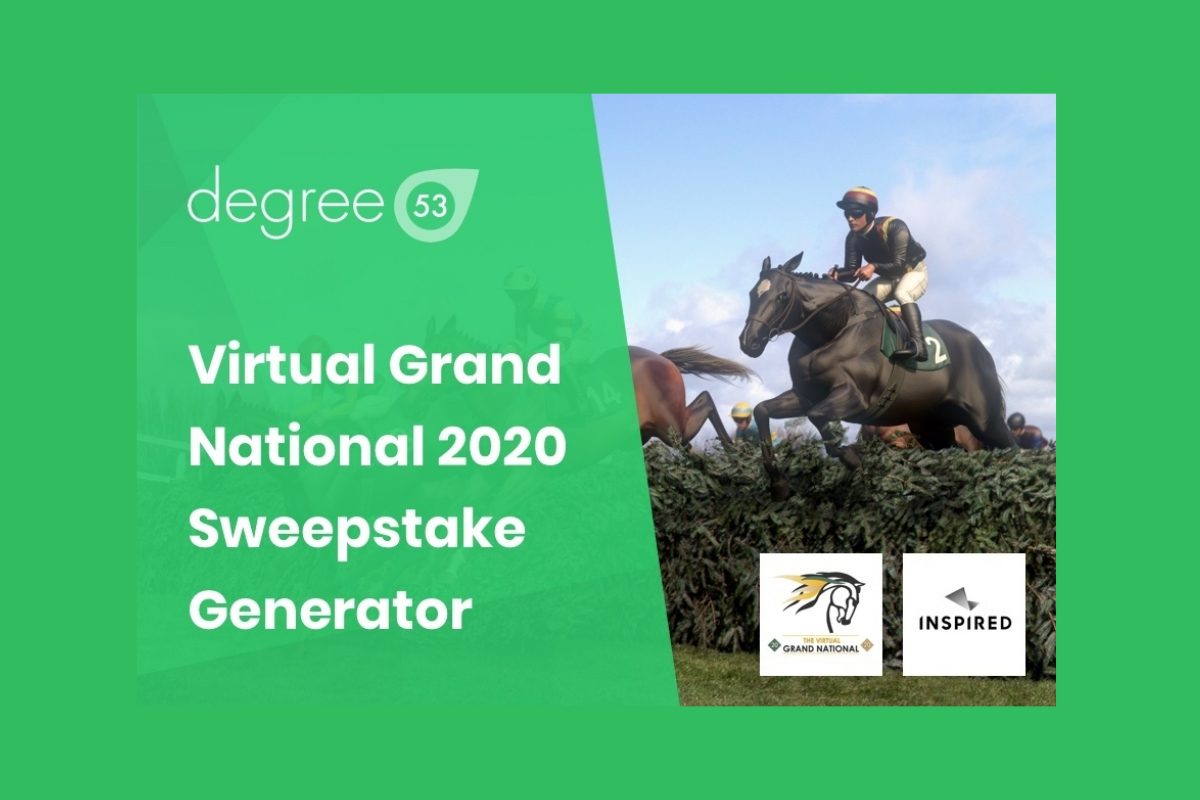 Reading Time:
< 1
minute
Degree 53, specialists in the UX, design and software development, have created a Virtual Grand National sweepstake generator for the nation of remote workers. The Virtual Grand National will be broadcast on ITV on Saturday, 4th April 2020 at 17:00 BST.
Every year, the Grand National sweepstake is part of the office life in Britain, and this year should be no different. Degree 53 is offering an opportunity for everyone to run their own sweepstakes to take part in the event and raise funds for the NHS.
Offices working remotely, that won't have the ability to draw a sweepstake with their colleagues, can use the website for free to pick a horse for everyone in the office.
Inspired Entertainment and UK bookmakers are bringing the Virtual Grand National to British viewers as the actual event was called off due to the coronavirus pandemic. The initiative is backed by Betting and Gaming Council members. While the bookmakers will be taking bets, they have agreed a strict code of ethics and are donating all profits to support the NHS during the COVID-19 combat.
Andrew Daniels, Managing Director at Degree 53 comments: "The Grand National is a part of our great nation's DNA. It's fantastic that the Virtual Grand National will be running on Saturday. Not only will it boost everyone's morale, but it will also raise funds for our NHS Heroes. The office sweepstake is equally part and parcel of the event, and we wanted to make sure that this could continue, which is why we are happy to bring it to the public. While offices are now all working from home, things like this can easily be done remotely and it's something that can bring people together during these difficult times."
The Virtual Grand National sweepstake can be accessed https://sweepstake.degree53.com.