MGM China Reports 2019 Annual Results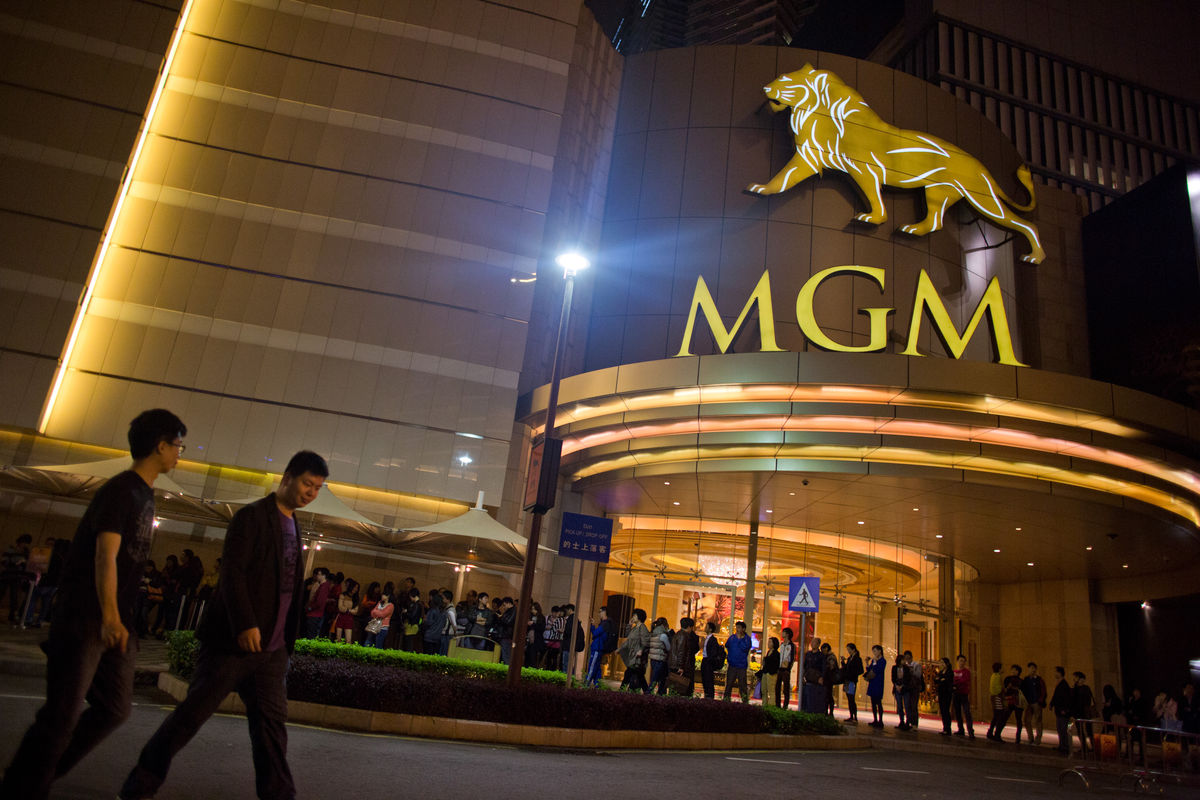 Reading Time:
2
minutes
Group Revenue Grew 19% Year-on-Year Adjusted EBITDA Up 28%
 MGM China Holdings Limited ("MGM China" or the "Company"; SEHK Stock Code: 2282) announced the selected unaudited financial data of the Company and its subsidiaries (the "Group") for the three months and 12 months ended December 31, 2019 (the "Year").
During the Year, MGM China saw revenue up by 19% to approximately 

HK$22.8 billion

. Adjusted EBITDA grew by 28% year-on-year to approximately 

HK$6.2billion

.
Adjusted EBITDA margin improved by 197 basis points to approximately 27.2% from approximately 25.2% a year ago.
MGM China recorded a growth of approximately 37% year-on-year for mass table win, 1% growth for slot win; and flat year-on-year performance growth for VIP table game win.
Overall occupancy reached 93.1% (2018: 92.6%).
Full year market share rose to 9.5%, up from 7.9% in 2018, the highest in five years.
MGM China sees approximately 86% of profit from non-VIP businesses last year.
MGM COTAI continues to ramp since the property opened in 

February 2018

. It recorded growth across all business segments. Adjusted EBITDA was up 177% to 

HK$2.4 billion

. Main floor table games win was up 77% year-on-year to approximately 

HK$6.9 billion

. Slot win was up 41% to 

HK$1.0 billion

. VIP table games win was up 220% to approximately 

HK$4.0 billion

.
Meanwhile MGM 

MACAU

 remains resilient and generated solid profit on the Peninsula, where accounted for about one-third of overall 

Macau

 gross gaming revenue in 2019. Adjusted EBITDA was down 4% to 

HK$3.8 billion

 last year with a margin of 30.9%. The property has completed a seven-month renovation on the casino floor in October. We have seen encouraging initial results on mass performance and look forwards to further optimization on gaming floor.
Premium focus remains the key strategy for MGM as we continue to focus on growth and profitability. We have opened all the villas of Mansions last year as part of our unique high-end offerings to boost player retention and new player acquisition.
MGM hotels are now closed, followed the Macau government decision on February 5 to temporarily suspend operations of all casinos in the city to prevent the spread locally of the coronavirus infection.
Grant Bowie, Chief Executive Officer and Executive Director of MGM China said: "We are grateful for the decisive actions and leadership of the Macau government it takes to contain the coronavirus. MGM places high importance on the health and safety of our team members, guests and all Macau citizens, and fighting against the epidemic is its current topmost priority. We will continue to work with government and our MGM team as we are preparing for the recovery."
About MGM China Holdings Limited:
MGM China Holdings Limited (HKEx: 2282) is a leading developer, owner and operator of gaming and lodging resorts in the Greater China region. We are the holding company of MGM Grand Paradise, SA which holds one of the six gaming concessions/subconcessions to run casino games in Macau. MGM Grand Paradise, SA owns and operates MGM MACAU, the award-winning premium integrated resort located on the Macau Peninsula and MGM COTAI, a contemporary luxury integrated resort in Cotai, which opened in early 2018 and more than doubles our presence in Macau.
MGM China is majority owned by MGM Resorts International one of the world's leading global hospitality companies, operating a portfolio of destination resort brands including Bellagio, MGM Grand, Mandalay Bay and The Mirage. For more information about MGM Resorts International, visit the Company's website at www.mgmresorts.com.
SOURCE MGM China

NFT Collectible "God Temple" Launches Public Sale, Introduces Play-to-Earn Game Model with Comic Artist Pat Lee's Artwork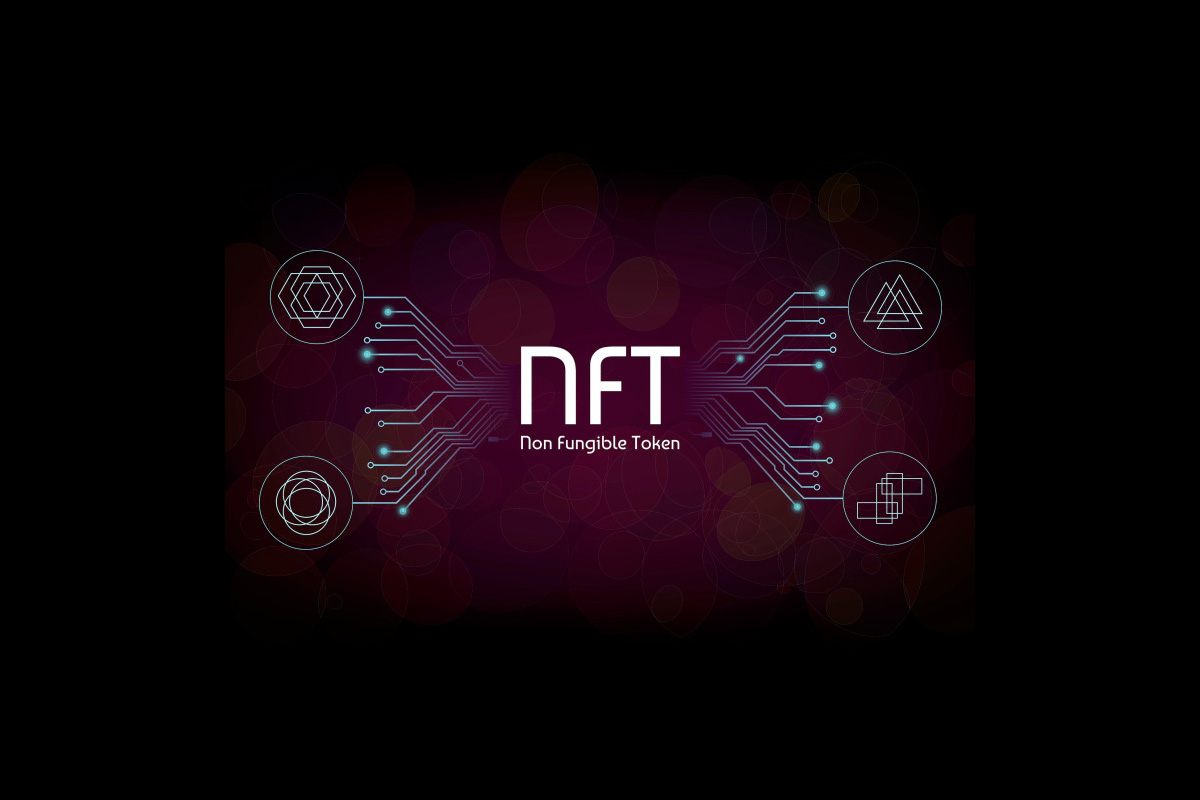 Reading Time:
< 1
minute
God Temple, an NFT collectible platform, has introduced the gamification model for its limited-edition art collection collaborated with comic artist Pat Lee, who did stints with DC and Marvel comics.
Users of the platform will be able to play against other users or computer-controlled players through God Temple's global matching system. It will be a Play-to-Earn model utilizing both the platform's native token (MYTH) and the game token (SOUL), which are necessary for players to start a game.
At God Temple, players can hold the Greek god NFT and play as the mythical characters such as Zeus, Athena, and Hades, illustrated by renowned comic artist Pat Lee. The winner in the duel will receive a game token (SOUL) as a prize, which will be tradable on secondary markets.
The public sale of God Temple's native token (MYTH) will commence on 2nd August on Balancer Liquidity Bootstrapping Pool to make it accessible in a fair, linear, and decentralized manner. The sale supply will be 1,000,000 MYTH and the sale will last for 48 hours and will officially conclude on 4th August. The Balancer sale will have a MYTH-USDC pool during the token issuance period.
"We aspire to bring the story of mythology to life, and that's why we introduced this new gamification model. We are developing strategic collaborations with artists around the world to create timeless mythical art god NFTs. Pat Lee is the leading celebrity artist and we hope more artists will be inspired to join the ecosystem," said the spokesperson at God Temple.
Kabaddi Adda partners with FanCode to exclusively broadcast K7 Kabaddi Stage Up tournament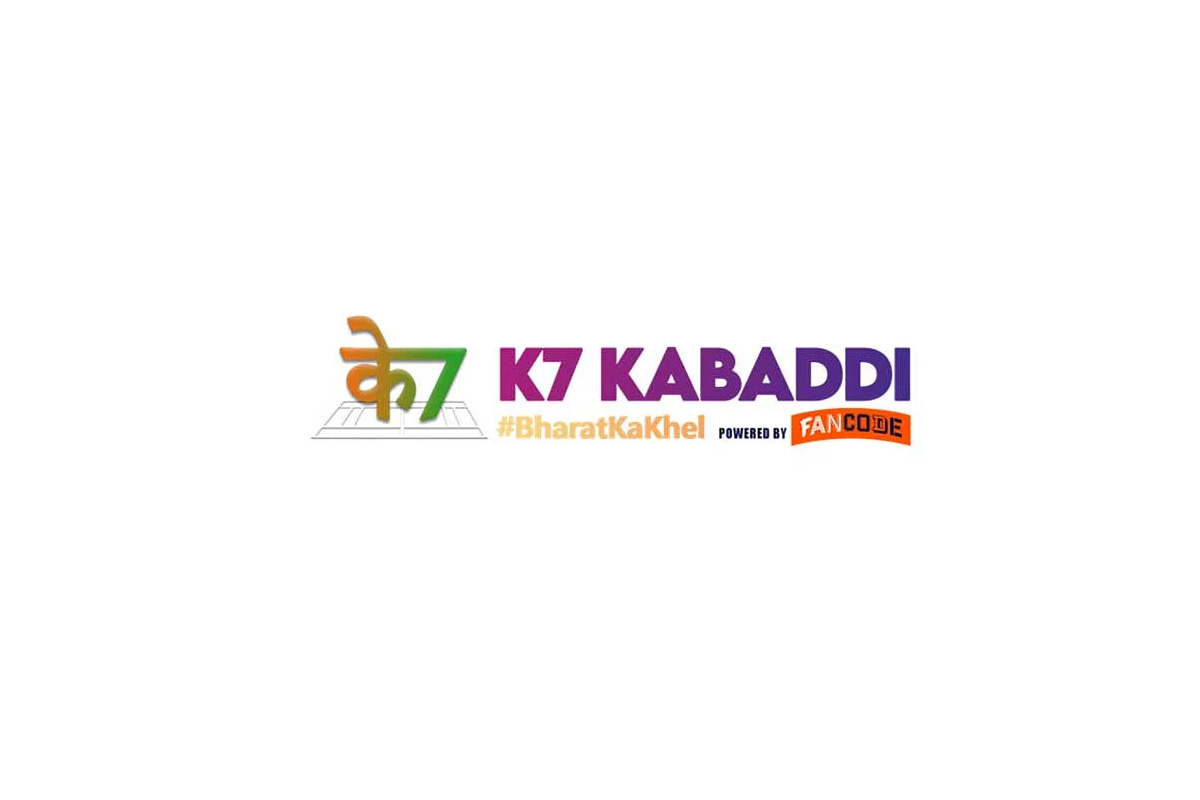 Reading Time:
2
minutes
Leading Kabaddi destination, Kabaddi Adda, has announced its partnership with FanCode, India's premier digital sports destination for all fans, for exclusive broadcast rights of the K7 Kabaddi Stage Up tournament. Matches from the upcoming tournament will be exclusively live-streamed on FanCode, reaching its user base of more than 20 million sports fans.
The K7 Kabaddi Stage Up Tournament is a 17-day event, starting on July 22. It will feature 59 matches with more than 140 players and coaches participating from across Haryana. The 10 participating teams include 8 teams that made it through the K7 Qualifiers in March, and 2 additional wild card entries. Taking place at the Future Fighters Kabaddi Academy, Gurugram, each participating academy team will come in with a squad of 12 players and 2 officials.
Through collaboration with FanCode, Kabaddi Adda aims to bring back live kabaddi action to the fans who have been waiting for the sport to resume. Speaking on this, Suhail Chandhok, Co-Founder, Kabaddi Adda, said, "It's been a challenging year for athletes and with the K7 Stage Up, we want to not only bring back the thrill of our own Sport of Kabaddi, but provide opportunities to budding players from top Kabaddi academies across the country. The collaboration with FanCode helps us reach out to Kabaddi fans on a massive scale but also provide a platform for talent across players, coaches and referees to showcase their skills, giving them exposure among fans and professional teams across India and Indian sub-continent." 
FanCode, launched in March 2019, provides highly personalised experience across sports content, commerce and statistics to all sports fans through innovative technology. Since inception, FanCode has partnered with several domestic and international sports leagues and associations across multiple sports.
Talking about the partnership and comprehensive digital sports experience that will be offered during K7 Kabaddi, Prasana Krishnan, Co-Founder of FanCode, said, "We are excited to host and support Kabaddi's comeback after a hiatus by live streaming all the action from K7 Kabaddi. To make it engaging, through innovative technology, we are creating a comprehensive live kabaddi experience where the fans can witness live streaming, fastest live scores with play-by-play information, real-time statistics, and much more."  
The tournament will sport prizes for the winning team, 'Super 6' – top 6 players of the tournament, Best Raider, Defender and more. The 6 top teams from the tournament will move on to the K7 Finals, which is scheduled to take place at the end of this year.
Kabaddi Adda's existing distribution network and strong connect will help amplify the content, with social reach to the massive kabaddi audience online. Being associated with the grassroot ecosystem of the sport, it will leverage expertise in data and automation tech to bring together the community. Recently, Kabaddi Adda even undertook an initiative 'Mann ki Jeet' to address and support the mental health wellbeing of kabaddi athletes and make them field-ready for upcoming tournaments like K7 Kabaddi.
For more details on K7 Kabaddi, including the full schedule, click here.
China to Expand Blacklist of Overseas Gambling Destinations Again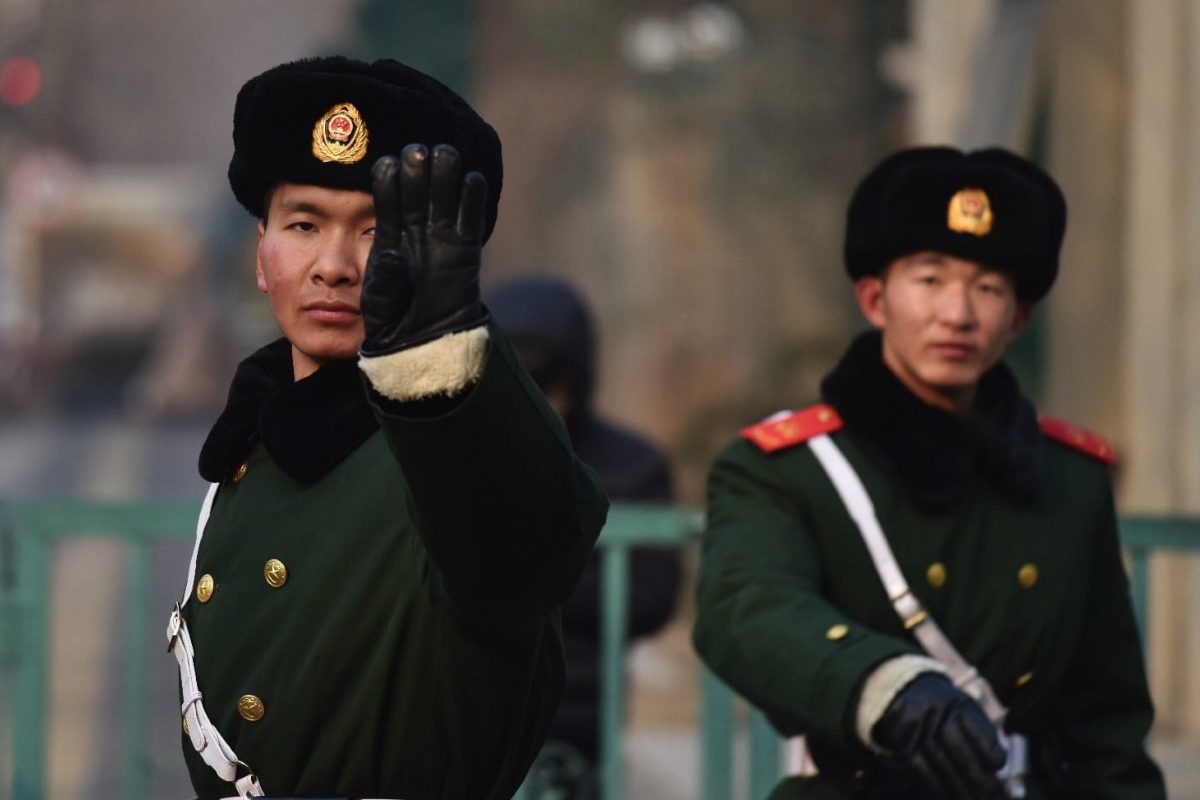 Reading Time:
< 1
minute
China's Ministry of Culture and Tourism has announced its plans to introduce a "third batch" of blacklist measures aimed at overseas tourist destinations that attract Chinese tourists for gambling activities.
The ministry also said it would work with several other government departments to "suspend tour groups and arrangement of tourist visas" for outbound travel to these destinations.
As with earlier official mentions of China's overseas-gambling blacklist, the latest announcement did not identify the places concerned.
The ministry mentioned on Friday its previous approach of including several overseas destinations – in "two batches" – in its "blacklist system" for cross-border gambling tourist destinations. It said such an approach was to "better regulate the travel market" and "safeguard the lives and financial safety of Chinese citizens".
"The Ministry of Culture and Tourism is to adopt a measure to blacklist a third batch of travel destinations, in response to the recent developments whereby some cities abroad have lured Chinese tourists for gambling activities," stated the ministry.
It added: "The ministry will – together with the Ministry of Foreign Affairs, the Ministry of Public Security, the National Immigration Administration and the Civil Aviation Administration of China – adopt measures to suspend outbound tour groups and the arrangement of tourist visas for trips to these cities and attractions abroad that are on the 'blacklist'; and reinforce the restrictive measures on business jets [travel] and charter services."
The Ministry of Culture and Tourism also noted that the "blacklist" of travel destinations would be "dynamically adjusted" in accordance to any changes seen in overseas markets.
Under a new amendment in mainland China criminal law – with effect from March 1 – anyone who "organises" trips for mainland Chinese for the purpose of overseas gambling will be deemed to have committed a criminal act.