Scout Gaming signs agreement with Norsk Tipping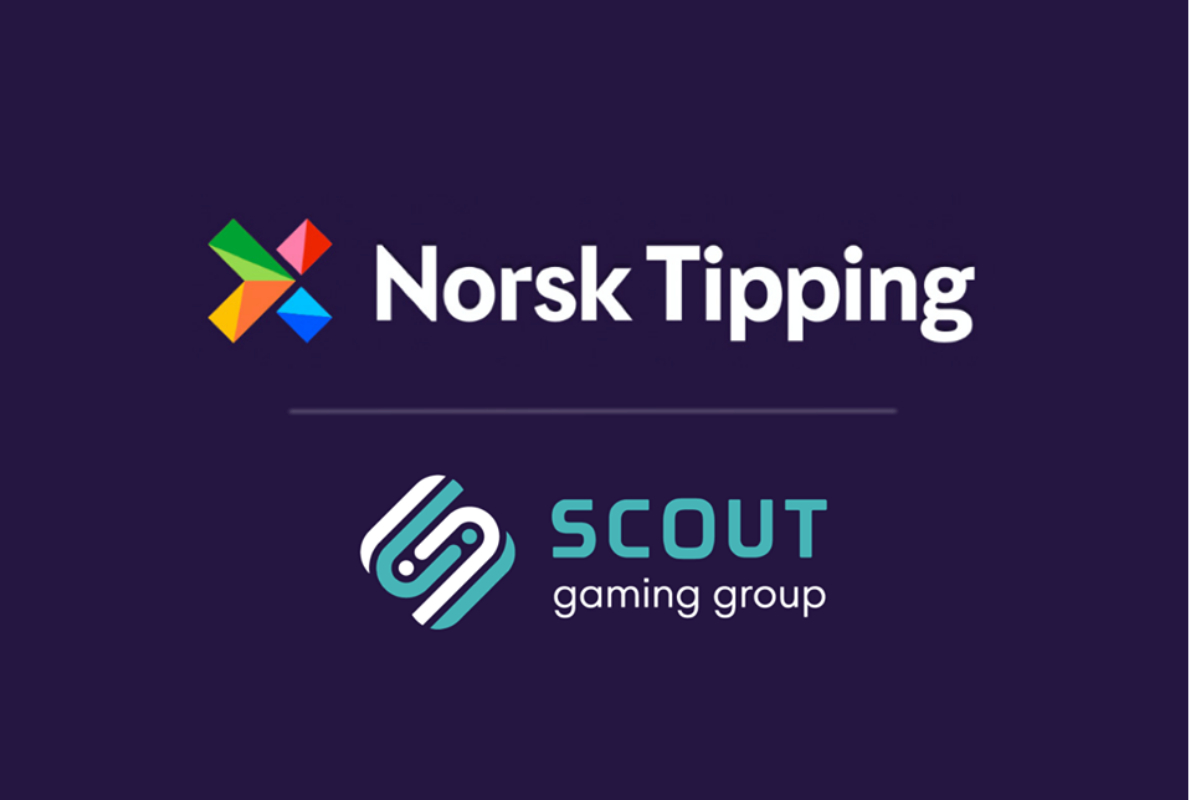 Reading Time:
2
minutes
After being selected as supplier, Scout Gaming has entered into an agreement with Norsk Tipping, the state governed legal gaming operator in the Norwegian market.
"Norsk Tipping is a strategically very important customer to Scout Gaming. Norway is also a well-established country for Fantasy players. With Norsk Tipping being able to offer the Scout Gaming portfolio, consumers will have access to a modern and regulated solution. We are convinced that Norsk Tipping will succeed with their commercial and regulatory ambitions", comments Scout Gaming's CEO, Andreas Ternström.
"We are extremely proud to be chosen by Norsk Tipping as their partner for this important vertical for the coming years. We have worked hard to be able to satisfy Norsk Tipping's expectations and ambitions. As Scout Gaming originate from Norway/Scandinavia, we have grown up using Norsk Tipping's products. We see Norsk Tipping as one of the leading iGaming companies in the world when it comes to responsible gaming, innovation, and product line. We look forward to work with Norsk Tipping and aim to build a strong long-term partnership", says Scout Gaming`s CPO, Andreas Sundal.
"Norway is considered one of the largest Fantasy playing nations in Europe and therefore we aim to channel as much of the players as possible to a legally regulated and responsible environment. This agreement with Scout Gaming makes it possible for us to explore and iterate, ensuring the best possible solution to the Norwegian market. We are currently working on proposing game rules which need to be approved by the Norwegian gaming authorities", comments Norsk Tipping's Director of Innovation & Development, Per Kristian Mengshoel.
"Scout Gaming came out as the leading competitor in the procurement and we are looking forward to working with them. This could prove to be an important future product category for us, where we hope to see long-term potential", continues Mengshoel.
About Norsk Tipping
Norsk Tipping is the exclusive legal provider of lottery, sports, and instant games in the Norwegian market. Ever since Norsk Tipping started 70 years ago, the profit from the company's operations has been channeled back to the Norwegian sport and cultural sector. Norsk Tipping is a state-owned limited company subject to the Norwegian Ministry of Culture. Learn more at https://www.norsk-tipping.no/.
About Scout Gaming Group
Scout Gaming Group is a licensed and regulated provider of B2B Fantasy Sports and pool betting. The company offers a flexible and customizable network-based Fantasy Sports solution with support for mostsports and leagues through an in-house StatCenter which also provides real-time information to players. Local sports can be provided on request. The Group is headquartered in Stockholm, Sweden with development and operations in Bergen, Norway and Lviv, Ukraine. Sales and support is handled from the office in Malta. Scout Gaming is listed on Nasdaq First North and the Certified Adviser is Redeye AB – Phone: 08 – 545 013 49, email: [email protected]

Interactive Gaming Group signs sponsorship agreement with lead Twitch female creator Nora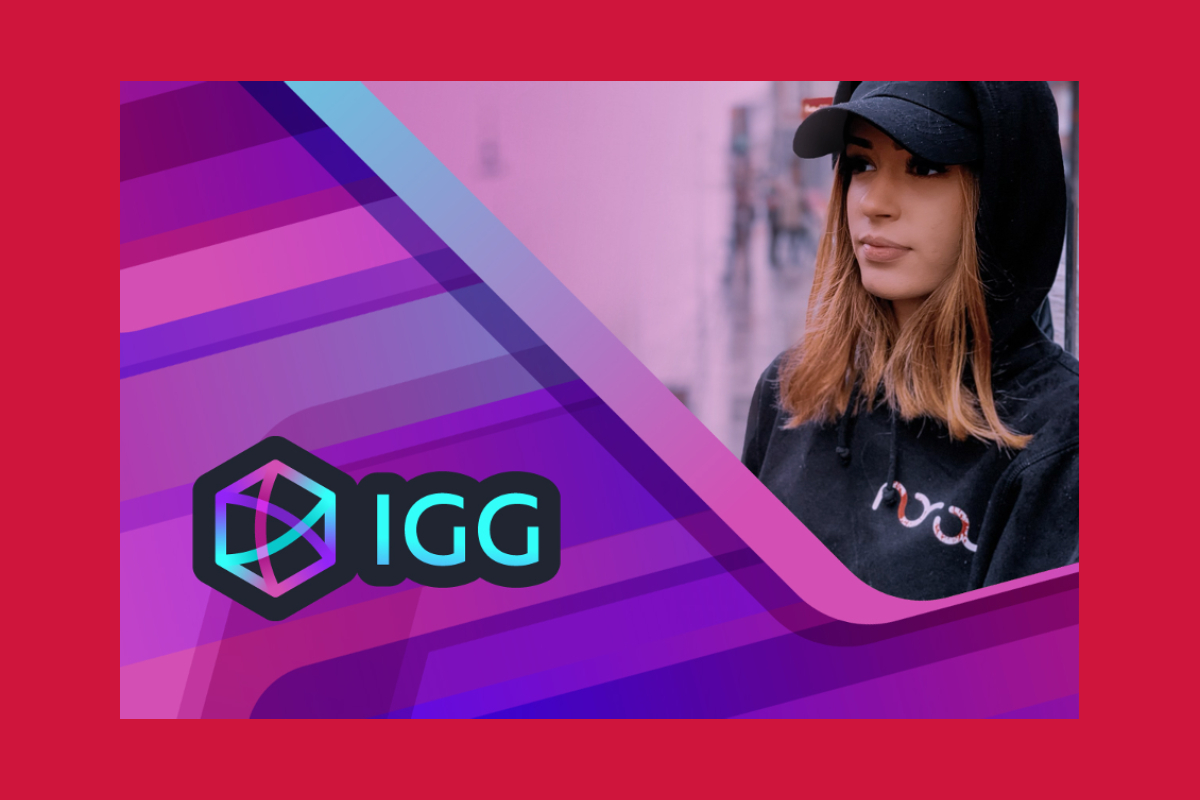 Reading Time:
2
minutes
Building on its intent to support female streamers and inspire gamers, Interactive Gaming Group announces today that it has added former professional soccer player and prolific female streamer Nora (Twitch name "NoraExplorer"), to its portfolio.
Nora, who turned to gaming after a knee injury ended her career, shares her journey travelling in Facepunch Studios' adventure game Rust – with an audience of over 91,000 followers. The 23 year old, who has seen her audience grow rapidly in the last year, sees streaming as a significant new area of opportunity for gamers looking to monetise their talent and get more people excited about gaming.
Commenting on her new partnership with IGG, Nora said: "I'm extremely excited to be supported by IGG as I work to improve the experience I share with my audience. In the past year I've seen my community grow and found more and more people connecting in an online space. Being a part of this with my audience and community, makes me feel like I have a responsibility to show that anybody can be who they want to be. IGG's support in my goals was an important factor in making the partnership."
With over 1,000 creators and 250 brands worldwide, IGG, whose vision is to inspire the world to play, has made it the company's focus to support up and coming creators to help them monetise their talent. IGG's experience in building some of the most successful gaming-focused Twitch channels in the world is now being turned to connecting growing gaming and eSports creators with brands via the company's platform.
Commenting on the partnership, CEO of Interactive Gaming Group Cristina Niculae commented:"Streaming is the new way of marketing. The new generation of adults is no longer inspired by mainstream TV but by creators sharing live, interactive experiences. However, only 2% of gaming creators on platforms such as Twitch are female. At IGG, we want to support female creators grow their channels and monetize their gaming content and through this, balance the gender gap. We are delighted to have Nora, a talented creator, joining our portfolio of streamers and are looking forward to supporting more female creators on our mission to open up streaming marketing to all upcoming creators."
Interactive Gaming Group is a leading digital entertainment and media technology company, connecting creators, viewers and brands on a global scale. Founded in 2017 and operating out of Malta and Spain, Interactive Gaming
Group vision is 'To inspire the world to play' and to bring great streaming entertainment to people around the world.
BLAST Premier expands reach into Israel with Gaming Channel broadcast deal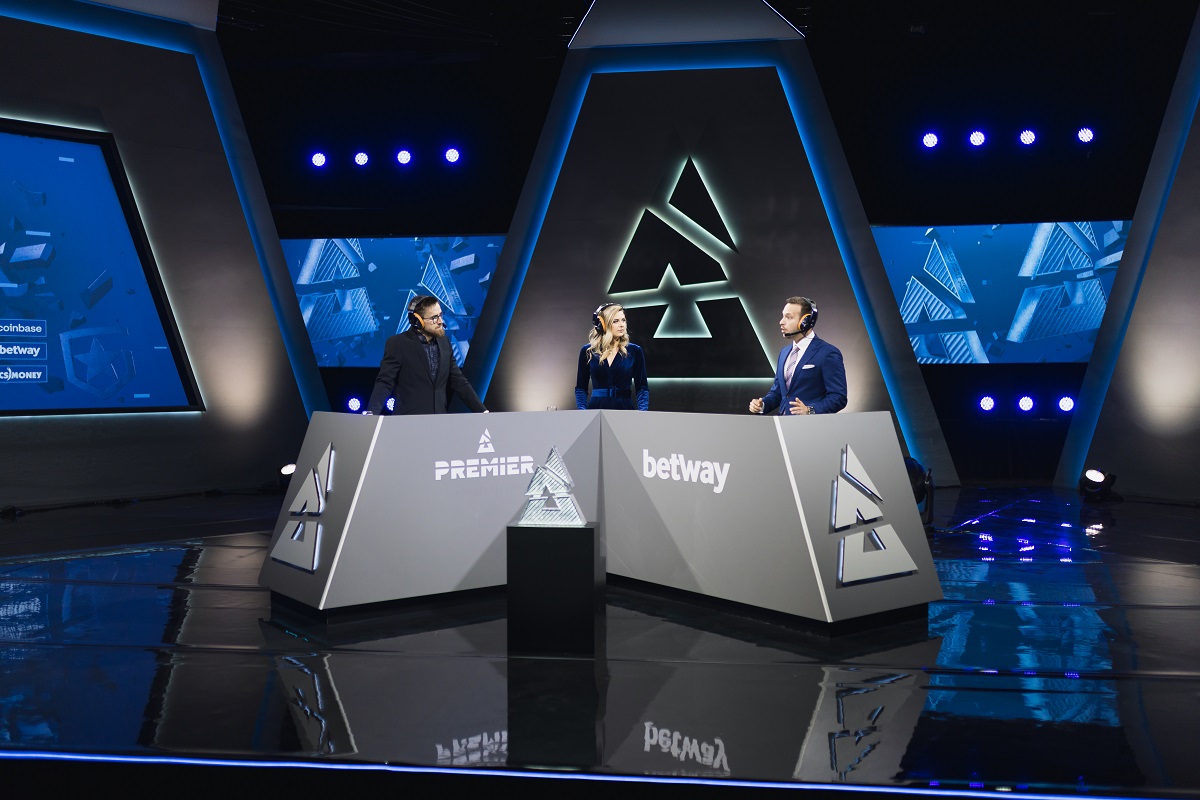 Reading Time:
2
minutes
The deal will see the Gaming Channel own exclusive rights to broadcast BLAST Premier in Hebrew 
BLAST Premier has agreed a media rights deal with Gaming Channel, Israel's first ever linear 24/7 esports and gaming channel. 
As part of the deal, Gaming Channel will own exclusive rights to broadcast BLAST Premier within Israel in Hebrew until the end of the 2021 season. The deal will cover BLAST Premier's four remaining events of the year: Fall Groups (September 16-26), Showdown (October 12-17), Final (November 24-28) and World Final (December 14-19).
The Gaming Channel, owned by the Charlton Group, was launched back in July this year, bringing the first ever dedicated esports and gaming linear TV channel to Israel. The channel broadcasts a variety of content including live esports events, leading YouTube talent from the region, among other gaming and entertainment-themed content. 
Alexander Lewin, VP for at BLAST, said: "We are delighted to be able to give BLAST Premier fans from Israel the opportunity to watch their favourite Counter-Strike teams and players in a localised Hebrew broadcast, and very pleased to add Israel to our global media rights footprint. The Gaming Channel and its experienced team are the perfect partner for our move into the Israeli market, and we look forward to a successful collaboration."
Yoav Sochen, General Manager for Gaming Channel, said: "I am very excited to partner up with BLAST Premier. Connecting both professional players and esports enthusiasts to the Gaming Channel through top tier international leagues, operated and offered on live broadcast in Hebrew for the first time. I look forward to seeing what this partnership can do for the Israeli scene."
The deal takes BLAST's portfolio of media rights to over 40 linear and online partners internationally, meaning BLAST Premier is now available globally in 18 different languages and in over 150 TV territories.
BLAST Premier is a worldwide Counter-Strike tournament series that unites all major events, offers opportunities to all regions across the globe and crowns the world champions of CS:GO. Up to 32 teams will take part in the seven BLAST Premier events over the course of 2021 with a combined prize pool of $2,475,000 on the line. BLAST will be making its long-awaited return to arena events with fans later this year at Copenhagen's iconic Royal Arena for the Fall Final. 
Play'n GO awaken Akh as the Dead Series continues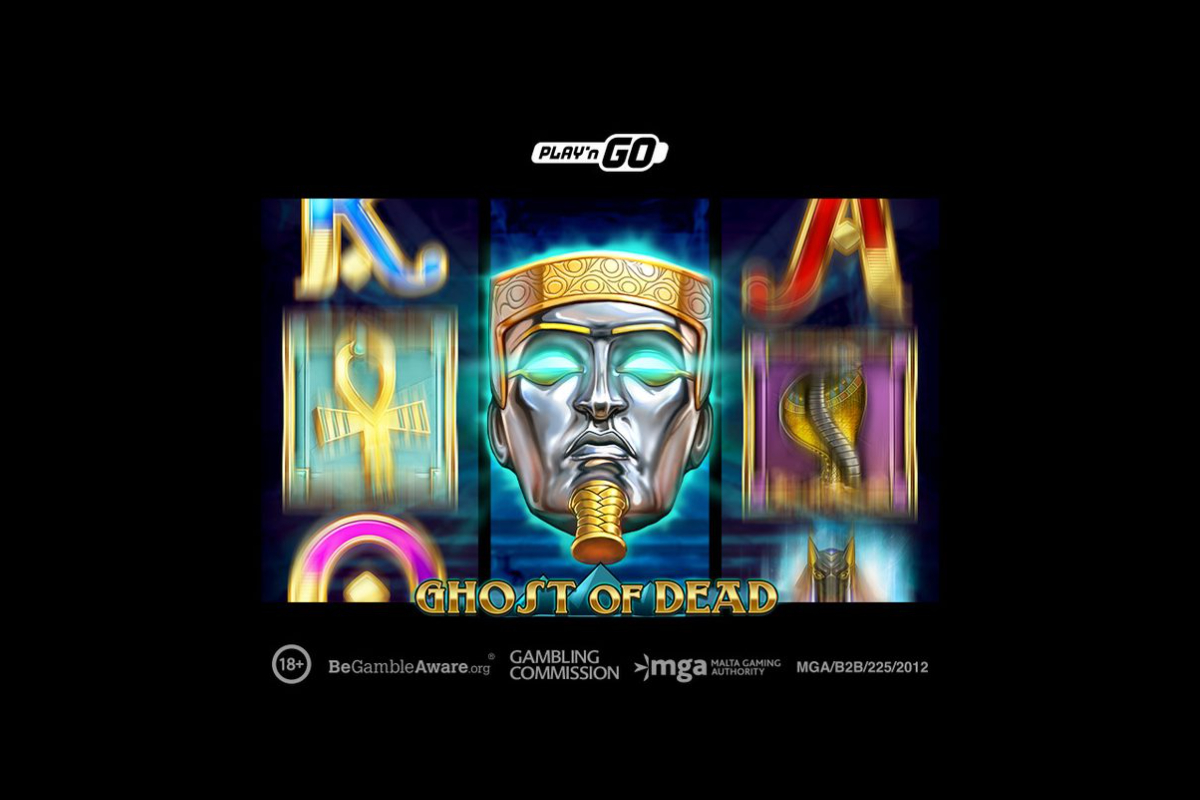 Reading Time:
2
minutes
Fans of the Dead Series are in for a treat with Play'n GO's latest release, Ghost of Dead.
Ghost of Dead introduces us to the living spirit, Akh. Ancient Egyptians believed that, in death, vitality and soul combine to create Akh, who can take on any form and is free to roam the world. Now, Pharoah Unas's spirit has been resurrected. Unas uses his new-found magic to guide worthy mortals to his hidden treasure.
Players of the Dead Series will see familiarities throughout the game. Ghost of Dead is a classic 5×3 slot; the expanding symbol seen in previous games takes its place here too. This is a game with huge potential as players can win up to x10000 their bet.
Visually symbols ring true to previous games, motifs associated with Ancient Egypt; we're talking scarab beetles, Canopus, snakes and ankhs. Radiating opulence, the use of gold and a regal colour palette of green, purple, and navy is carried throughout the series.
With the success of the Dead Series, Head of Games Charlotte Miliziano explains why it's important to innovate and maintain consistency within all Play'n GO's popular series:
"With titles in the Dead Series, players already have an idea of what the game should look like and how it will play.
It's a balance of innovating to keep players engaged, but familiarity and consistency are key in creating a reliable series of games that players can depend on."
Aside from the Dead Series, Play'n GO's Ancient Egypt themed games – think the Wilde series and Golden Osiris, for example – provide a solid foundation for games. Why? Ruthless pharaohs and merciless gods create fruitful narratives for future games.
It's safe to say that The Dead Series will maintain its popularity over time, and Ghost of Dead, like its sister games, will be one that players will want to play again and again.