Scout Gaming signs agreement with Norsk Tipping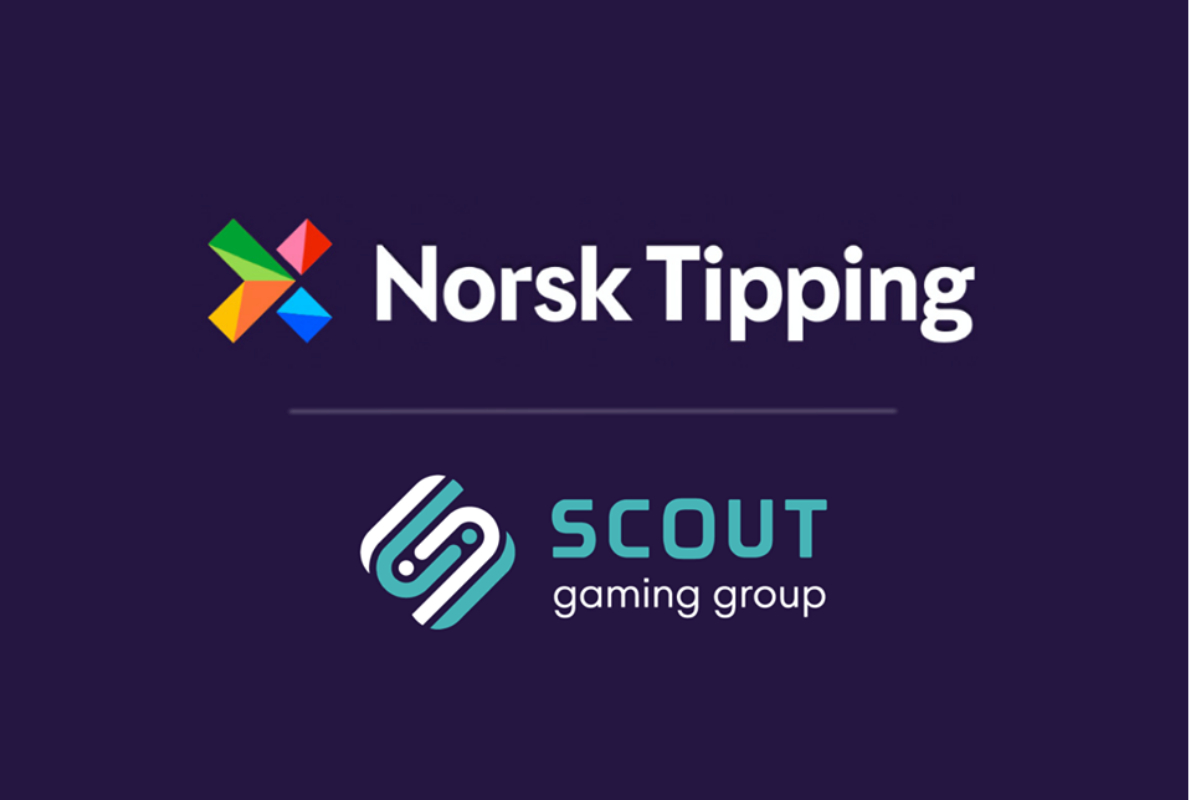 Reading Time:
2
minutes
After being selected as supplier, Scout Gaming has entered into an agreement with Norsk Tipping, the state governed legal gaming operator in the Norwegian market.
"Norsk Tipping is a strategically very important customer to Scout Gaming. Norway is also a well-established country for Fantasy players. With Norsk Tipping being able to offer the Scout Gaming portfolio, consumers will have access to a modern and regulated solution. We are convinced that Norsk Tipping will succeed with their commercial and regulatory ambitions", comments Scout Gaming's CEO, Andreas Ternström.
"We are extremely proud to be chosen by Norsk Tipping as their partner for this important vertical for the coming years. We have worked hard to be able to satisfy Norsk Tipping's expectations and ambitions. As Scout Gaming originate from Norway/Scandinavia, we have grown up using Norsk Tipping's products. We see Norsk Tipping as one of the leading iGaming companies in the world when it comes to responsible gaming, innovation, and product line. We look forward to work with Norsk Tipping and aim to build a strong long-term partnership", says Scout Gaming`s CPO, Andreas Sundal.
"Norway is considered one of the largest Fantasy playing nations in Europe and therefore we aim to channel as much of the players as possible to a legally regulated and responsible environment. This agreement with Scout Gaming makes it possible for us to explore and iterate, ensuring the best possible solution to the Norwegian market. We are currently working on proposing game rules which need to be approved by the Norwegian gaming authorities", comments Norsk Tipping's Director of Innovation & Development, Per Kristian Mengshoel.
"Scout Gaming came out as the leading competitor in the procurement and we are looking forward to working with them. This could prove to be an important future product category for us, where we hope to see long-term potential", continues Mengshoel.
About Norsk Tipping
Norsk Tipping is the exclusive legal provider of lottery, sports, and instant games in the Norwegian market. Ever since Norsk Tipping started 70 years ago, the profit from the company's operations has been channeled back to the Norwegian sport and cultural sector. Norsk Tipping is a state-owned limited company subject to the Norwegian Ministry of Culture. Learn more at https://www.norsk-tipping.no/.
About Scout Gaming Group
Scout Gaming Group is a licensed and regulated provider of B2B Fantasy Sports and pool betting. The company offers a flexible and customizable network-based Fantasy Sports solution with support for mostsports and leagues through an in-house StatCenter which also provides real-time information to players. Local sports can be provided on request. The Group is headquartered in Stockholm, Sweden with development and operations in Bergen, Norway and Lviv, Ukraine. Sales and support is handled from the office in Malta. Scout Gaming is listed on Nasdaq First North and the Certified Adviser is Redeye AB – Phone: 08 – 545 013 49, email: [email protected]
Swintt celebrates launching games with Rootz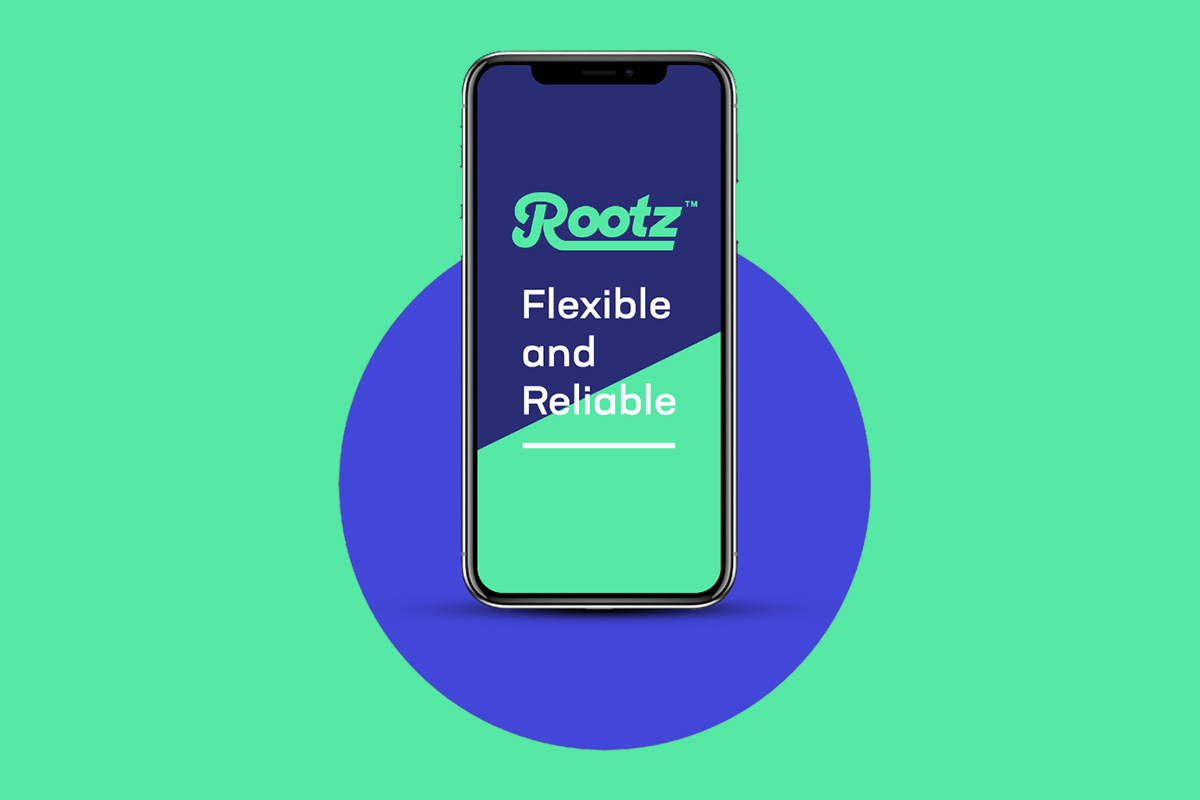 Reading Time:
< 1
minute
Swintt, the rapidly rising game provider with a focus on localised content for key markets, is celebrating the launch of their games with Malta-based operator Rootz.
The launch of Swintt's series of land-based content popular across European markets including Germany includes the top games Master of Books, Seventy Seven and Fresh Fruit. Other land-based games scheduled for release include Heart of Earth, Perseus and Fruit Fever.
The agreement also covers Swintt's proprietary portfolio of games to be launched soon, with top titles Immortal Monkey King, Panda Warrior and Royal Golden Dragon among the most popular.
Rootz Limited is known for delivering its flagship brand Wildz, an online casino that delivers a wide range of games built upon a robust platform optimised for a quality player experience through the Levelz and Spin Back functionalities.
Rootz also launched Caxino in June 2020, their second online casino brand using the powerful Rootz platform and utilizing the same retention and bonusing mechanics to reward loyal players.
Commenting on the agreement, David Flynn, CEO for Swintt said "I'm very happy to see the hard work of the Swintt team, reflected in this partnership. The team at Rootz are an entrepreneurial and high paced team with a focus on local markets. This matches our philosophy at Swintt and I'm looking forward to our launch in the near future."
Lasse Rantala, CEO at Rootz when asked about the deal stated, "We are extremely excited to be an early partner in the Swintt journey to make the most of their approach to delivering high-quality, localised content. With both Swintt and Rootz being young companies with many shared values, we can grow together through close collaboration and form a formidable partnership. The range of games will perfectly suit our players at Wildz.com and Caxino.com."
We must be guided by the education sector to deliver effective prevention programmes to young people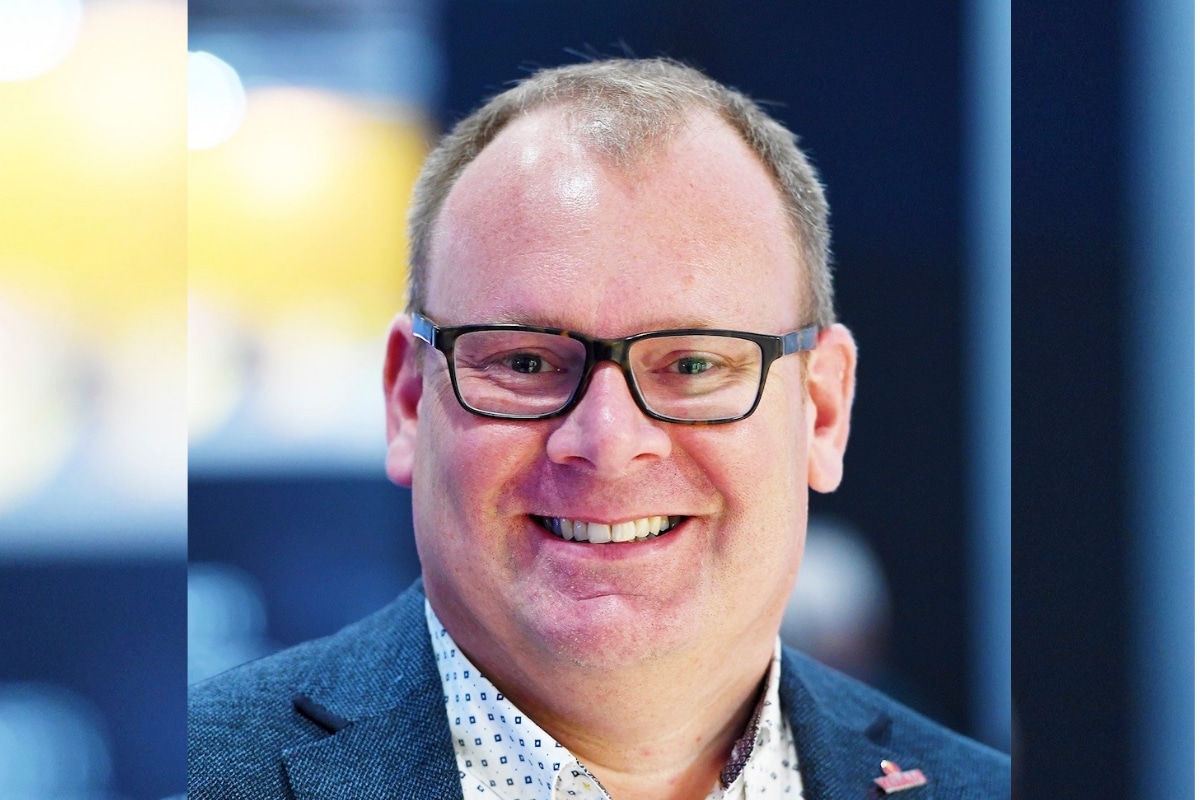 Reading Time:
3
minutes
YGAM Chief Executive Lee Willows reflects on some of the key topics to emerge from three reports published last week and highlights the valuable contribution the charity is making.
Last week was a significant week for everyone connected the gambling industry. Reading the Advisory Board for Safer Gambling (ABSG) annual progress report; The Public Accounts Committee (PAC) report and the Lords Select Committee report, it was pleasing to read these reports all featured insight from people with direct experience of the tragic harm that gambling can cause some individuals, such as the YGAM Founders. As Chief Executive of the YGAM charity and personally as someone who lost everything to a gambling addiction, I was grateful for the opportunity to contribute my insight and experiences. Such inclusion would have been unheard of five-years ago. Having three incredibly helpful reports published in quick succession over a period of five days is in many ways helpful and timely as YGAM continues to evolve our strategy. I congratulate everyone involved in producing three fascinating reports that will inform the debate moving forward.
At YGAM, we strongly believe that prevention, including education is an essential component to reduce gambling-related harms. We engage with the education sector daily and we are constantly listening to the needs of teachers, practitioners and young people. It is very clear from these conversations that teachers and practitioners need and appreciate our resources more than ever. The feedback we get from teachers, practitioners and young people and the insight from external evaluations is overwhelmingly positive and there is an enormous demand for information on gambling and gaming. Whilst it was pleasing to see education feature in all three reports, the voices of the professionals working in that sector should also be taken into consideration. We must continue to be guided by professionals working in the education sector to deliver effective prevention programmes to young people.
The focus on the blurred lines between gaming and gambling is welcomed. The YGAM workshops help build digital resilience and educate people on the different types of games accessible to children. We agree with the DCMS Select Committee and the Children's Commissioner that loot boxes that contain the element of chance should not be sold to children under 18. The concern about allowing children to access loot boxes is that it is conditioning them to gambling behaviour from an early age. Building on our discussions with DCMS we look forward to contributing to the government's call to action on loot boxes which will hopefully lead to consideration of an appropriate regulatory intervention.
The debate around gambling advertising and the impact it has on younger generations is imperative. You do not have to work in this sector to notice that gambling adverts dominate the promotional spaces at most sporting events. The YGAM resources tackle this topic head on as we continue to raise awareness of the potential harms and the support available. We believe concerns about marketing and sponsorship should be addressed by evidence-based analysis that puts the safety of young people first and we look forward to contributing to this debate.
When the Gambling Commission launched the National Strategy to Reduce Gambling-Related Harms, there was real hope for change and there has been some positive change; yes more can be done and some actions need to move in a more expedient manner, but change does take time. I also worry that in the desire to affect structural change, or radically change strategic direction part way through a national strategy may result in valuable insight being lost. I do see many people and organisations coming together to deliver the strategy which is superb and that is where we will continue to have a relentless focus.
Certainly in my time in YGAM I have seen Safer Gambling teams within operators increase from one employee, who led Safer Gambling work on a part-time bases, to now large Safer Gambling teams with twenty plus employees working full-time in this area of work. In that time, I have also seen and been fortunate to work alongside others who have been affected by gambling-harms set up their own organisations and I have witnessed the rise of passionate campaigners who demand change, often following tragic circumstances. At the heart of all this work is a shared commitment to reduce-harms and it would be so oxygenating if more time can be spent finding common goals and delivering the national strategy.
As a prevention charity we will continue to focus on the delivery of education, building and sharing insight and demonstrating impact. This is a crucial period for the future of this sector and everyone at YGAM looks forward to working collaboratively with all stakeholder groups to ensure all young and vulnerable people are safe from gaming and gambling related harms.
Finally, YGAM has published its strategic plan 2019 – 2021 and within our annual review filed with the Charity Commission and Companies House we share progress against our strategic goals and insight. However next week, we will have a dedicated page on our website which will also show this progress, insight, and our impact in a succinct manner. I am incredibly proud of the YGAM team and many colleagues from all parts of the sector (inc charities, trade bodies, operators, regulators, ABSG, DCMS, teachers, young people, EbEs); working hard to make a difference in this space.
Lee Willows
Chief Executive, YGAM
Esports Entertainment Group Engages Akur Capital for iGaming Mergers and Acquisitions Advisory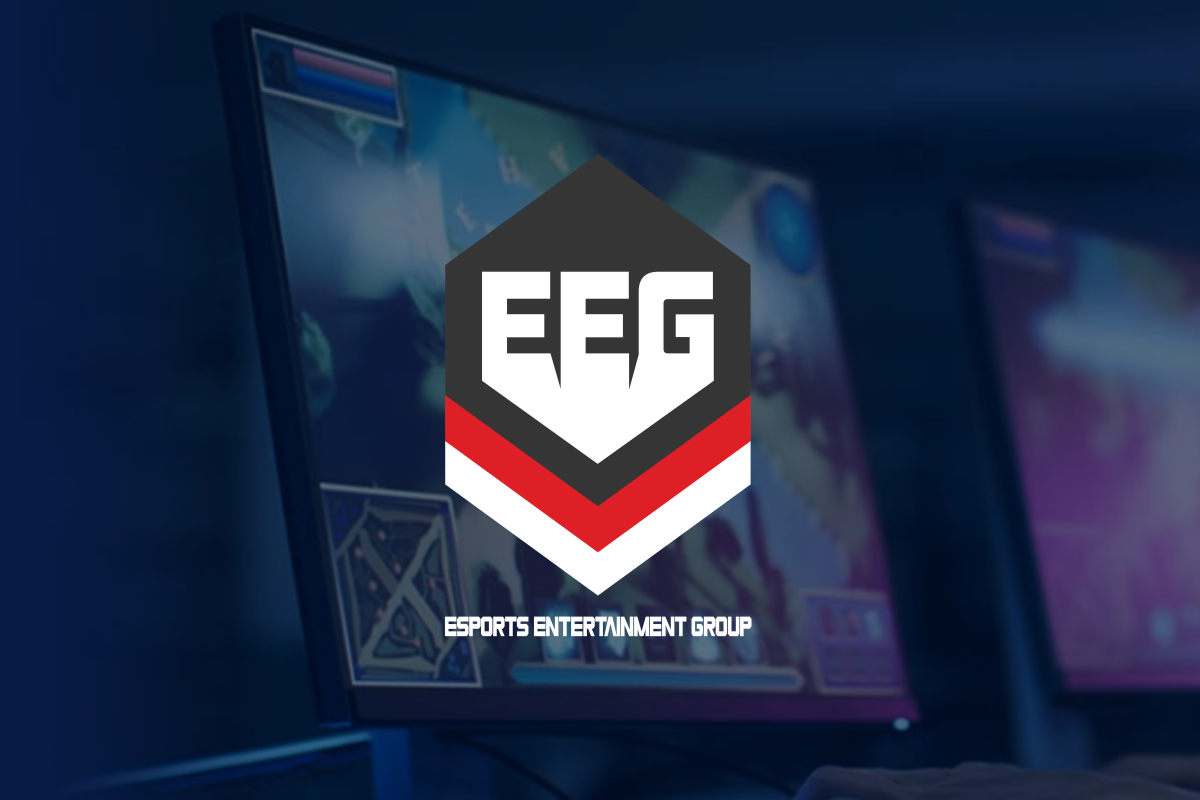 Reading Time:
< 1
minute
Esports Entertainment Group, Inc., a licensed online gambling company with a focus on esports wagering and 18+ gaming, engaged Akur Capital ("Akur") as the Company's iGaming mergers and acquisitions advisor. Akur Capital is a leading cross-border M&A advisory firm, specializing in the iGaming and sports betting sector.
"We just signed with Akur and are already evaluating multiple potential M&A opportunities they've introduced to us," commented Grant Johnson, CEO of Esports Entertainment Group. "The Akur team has years of iGaming and gambling experience and an extensive network of industry contacts. As the first US-based iGaming company to list on NASDAQ, we're in a great position to capitalize on these highly fragmented markets and believe Akur will prove to be a valuable partner in our ongoing success."
Esports Entertainment Group CEO Grant Johnson has been invited to present at The emergence of eSports webinar, presented by Maxim Group and M-Vest on Thursday, July 9, 2020.
Johnson will participate in a webinar panel discussion on the emergence of eSports. In contrast to many other industries that have and continue to experience significant setbacks as a result of COVID-19 – the global pandemic has arguably served as a positive catalyst for the world of eSports – an industry that continues to evolve and further expand to new audiences. During the panel discussion, Johnson will discuss the eSports industry, its major players, and factors driving market growth.