A gold-mining and gold-winning NEW slot from Endorphina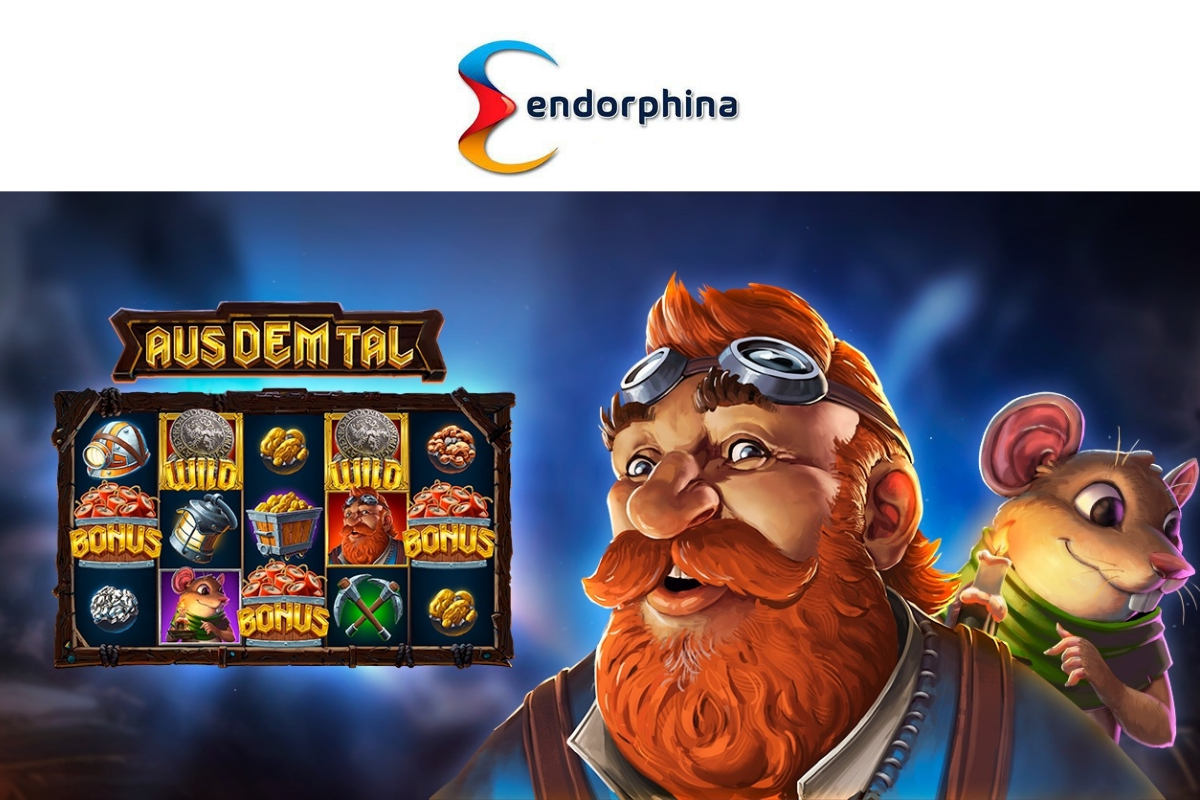 Reading Time:
2
minutes
It's no surprise that Endorphina, the online slot game provider from Prague, is already about to release yet another game early this year. As we've recently heard, this ambitious slot provider will be releasing 3 brand new games in February alone.
Now the time has come when the provider is releasing their SECOND February release. The new game is called Aus Dem Tal, the story of a brave dwarf with his little mouse friend who mines through outstanding caves full of ore to collect bronze, silver, and gold. It sounds like this slot will be a great adventure for players who seek to collect bigger wins hidden in mines of pure gold.
As Endorphina representatives shared with us, "It seems that players like the mining-themed slots, and so we couldn't ignore that. However, we wanted to put more value into the theme, so that's why we decided to wrap the story around the creation of the important coin in Europe – Thaler. Thaler was the first silver coin and was created in the town of Joachimsthal in the Kingdom of Bohemia (now Czech Republic). As we are based in Prague, we are honored to share some part of our history with our players. And our cute heroes – the dwarf and his friend mouse – will help players to find the precious materials for it."
As for the mathematics, new title is a 3-row, 5-reel slot with 20 paylines with a free spins feature. On the reels you will see the fearless dwarf, his little helper, their heavy equipment and, of course, all that they search for – the precious materials. During the spins, the player can get 3 scatters that will trigger 12 free games. During the free spins, the wild symbol- the Thaler itself – will be stacked.
The third Endorphina slot still remains to be a surprise, but we are still busy trying to experience the first two!
Are you as eager as we are to try out Endorphina's newest Aus Dem Tal? Check out Endorphina's site – https://endorphina.com/ or play the demo for yourself here – https://endorphina.com/games/aus-dem-tal

Will you solve the mystery of the Golden Elixir?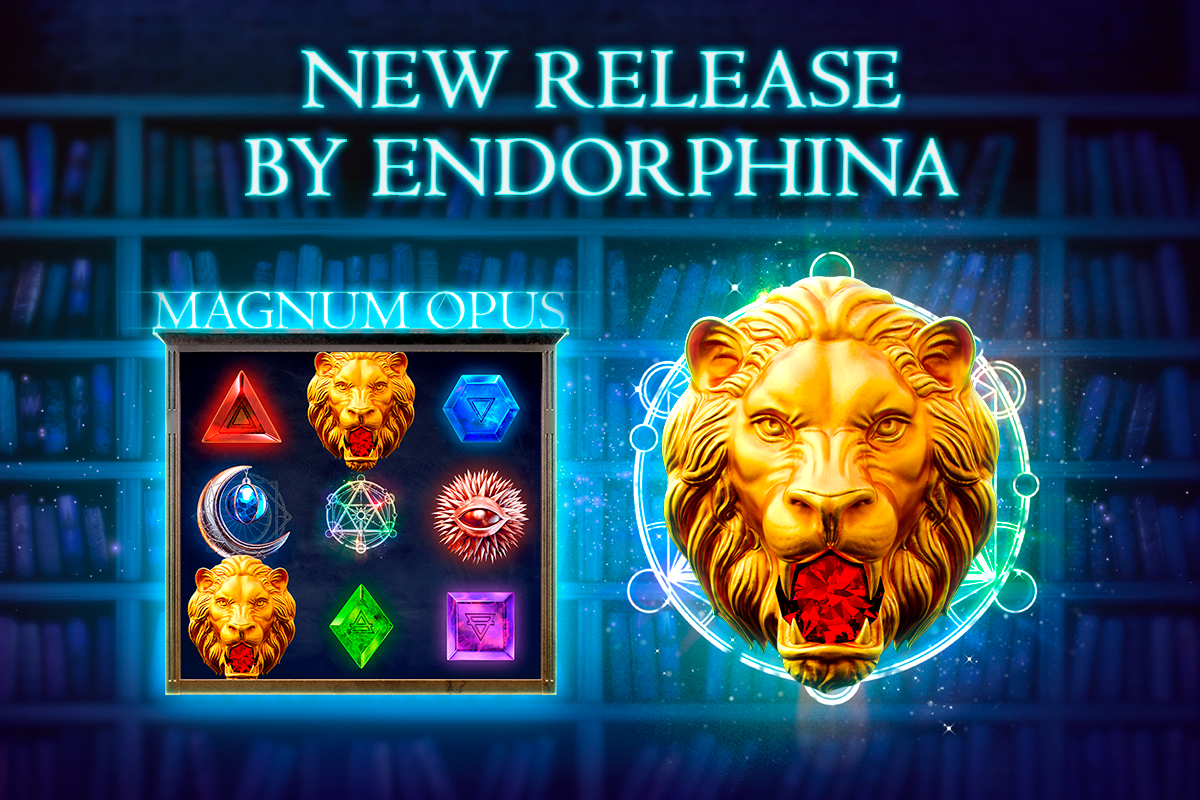 Reading Time:
2
minutes
Endorphina has just released its brand new medieval slot, one that pushes you to use some ancient magical practices to create the future and life you ultimately crave. The new slot is entitled Magnum Opus – a term that refers to an artist's greatest work or achievement. What will be yours? – Will luck be on your side so that you have what it takes to create your own elixir of life? Immerse yourself into the mystical world of alchemy and accept the challenge of creating something truly valuable inside of Endorphina's newest slot!
Jan Urbanec, Endorphina's CEO, comments on their newest release: "As our new game's name Magnum Opus suggests, this game is a visual masterpiece. I am very proud of our team for introducing this atmospheric slot with such a strong theme. Player immersion is guaranteed!"
This ancient slot has 3 reels, 3 rows, and 5 paylines. On each enabled payline, only the highest win is paid. All prizes are for combinations of a kind. The matching symbols must be on enabled paylines and adjacent reels, starting from the leftmost. Wins on different paylines are also added. All prizes in the paytable are shown for the currently selected bet and number of enabled paylines in money or credits depending on the currently selected mode.
When 9 symbols of the same element of nature appear on the reels, the Golden Elixir Bonus Game is launched. You will find yourself in the alchemist's laboratory where you will help The Alchemist make gold. Players can multiply their winnings up to 2, 4 and 8 times, according to which 9 identical elements they will make – copper, silver, and gold respectively.
Remember that it's impossible to get gold right away: you will need copper and silver first. To start the experience, select an element and let the magic happen! If the experiment goes well, you will receive one of the metals and continue the experience. To do this, one of the remaining elements will need to be added to the resulting metal. If the experiment fails, the Bonus Game will end. Winnings in the Bonus Game are not summed up, only the last activated multiplier is applied. During the bonus game, the Bonus Game cannot be won again.
You can also test your luck in a classic Risk game and double your winnings up to 10 times. The Bonus Pop feature is also available in this game.
Ready to experience the transformation that awaits you inside Magnum Opus? Be the first to find the true Golden Elixir!
Endorphina joins together with Betpoint Group!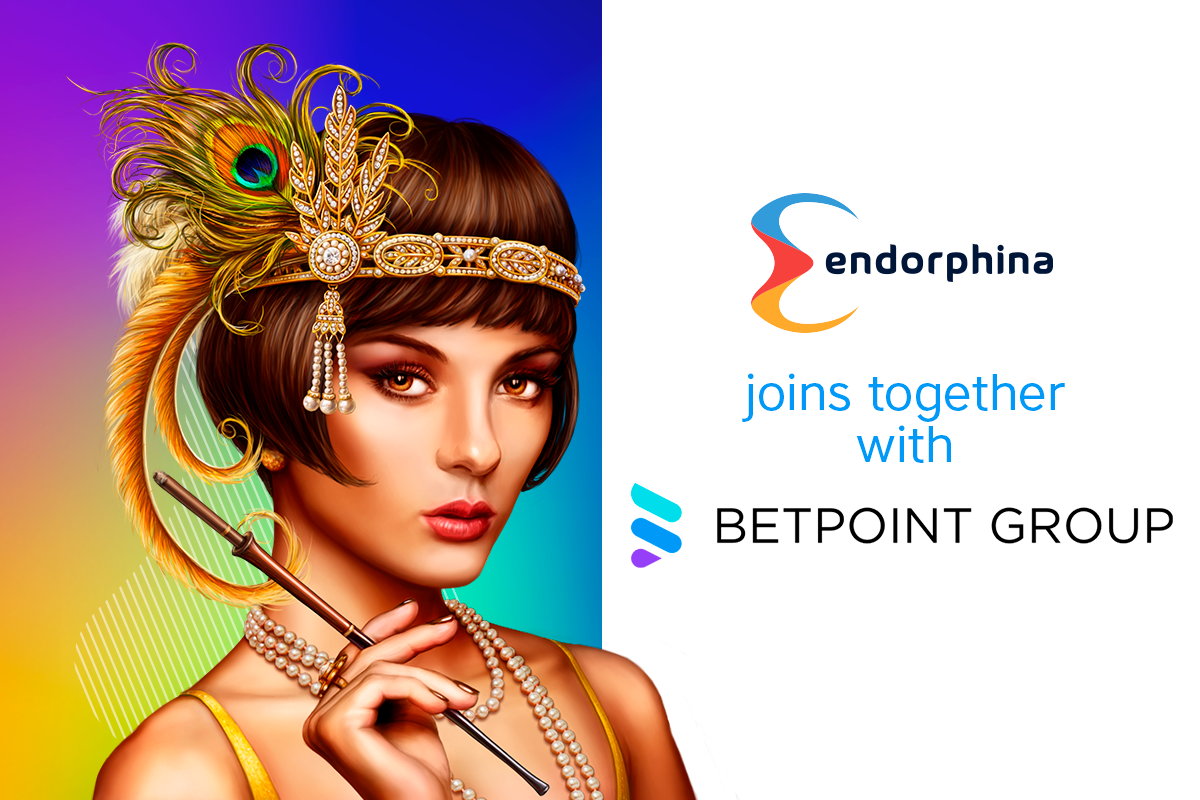 Reading Time:
< 1
minute
Endorphina has just partnered with Betpoint Group, a strong entertainment company headquartered in Malta, specializings in the online betting and casino industry.
We can expect this partnership to be mutually successful, allowing opportunities to flourish on both ends. Betpoint Group also has its own Malta Gambling License, solidifying their presence in this market. In addition, its casino brands have a global focus and strong influence in many competitive markets. Now with having access to Endorphina's games to their client base, Endorphina will get great exposure within these markets as well as providing Betpoint Group's players with outstanding and proven entertainment.
Zdenek Llosa, Senior Sales Manager at Endorphina, shares a few words about the new partnership:
"We at Endorphina are very happy to join forces with the prominent operator Betpoint Group. Their brands are developed specifically for casino fanatics and we feel confident that our portfolio of games including our latest Hell Hot 20 and 2021 Hit Slot will be well received by their customer base."
Marcus Silva, Casino Manager at Betpoint Group, also adds:
"Our brands are tailored for players to have a unique and great gaming experience. Partnering with the best game providers in our main markets is our commitment in order to achieve this. Therefore we are delighted to strengthen our offering with Endorphina games and we are confident that their games will appeal to our players."
Endorphina strengthens partnership with Betsson Group!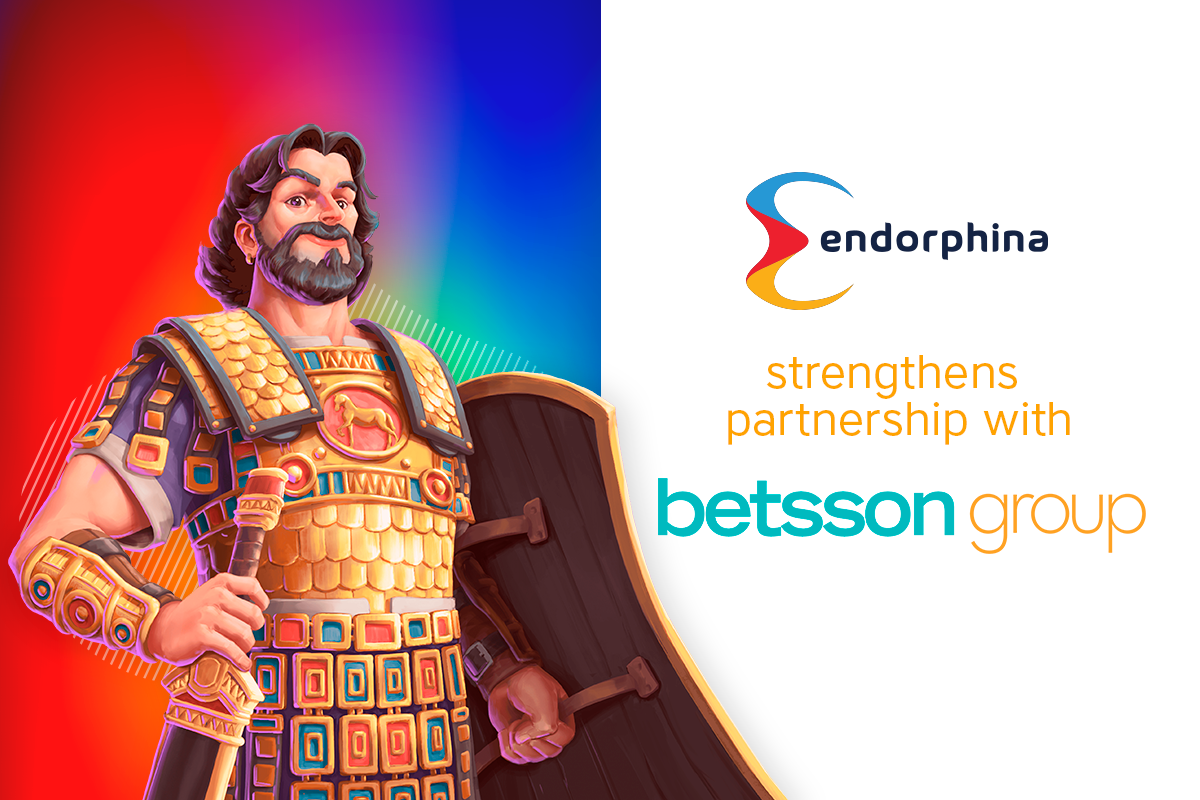 Reading Time:
< 1
minute
Endorphina, the trendy Prague-based online slots provider has just expanded and strengthened its partnership with Betsson Group with the recent launch of Endorphina games across several markets in LATAM, such as Peru and Chile and Europe, such as Estonia and Croatia. Betsson Group's players in these regions can now explore Endorphina's awesome games such as this year's Hit Slot, Hell Hot 100, and Buffalo 50.
When it comes to the strengthened partnership, Paul Malt, Head of Games at Betsson Group, said: "We are always looking for great games that offer something a little bit different and that helps to diversify our portfolio. We are really looking forward to seeing how the games perform in some of our most exciting markets."
In addition, Jan Urbanec, CEO of Endorphina, also comments on this: "It is an exciting day, to move our partnership with Betsson Group to the next level and have our games delivered to more brands of this legendary operator. We are convinced that the seasoned players at these casinos will welcome Endorphina's games with open arms and we hope to see Endorpina games performing well across all the brands where we are live."
About Endorphina:
Endorphina is a dynamic and creative company that lives and breathes iGaming development with consistently reliable mathematics and algorithms behind all games. The versatile portfolio of Endorphina's online casino games ranges from both innovative and traditional themes, provoking and cute, and of course trendy and old-school. It's clear that Endorphina is any winner's first choice due to their professionalism, attention to detail, and outstanding games.