Tote's back with new digital offering and guarantee for customers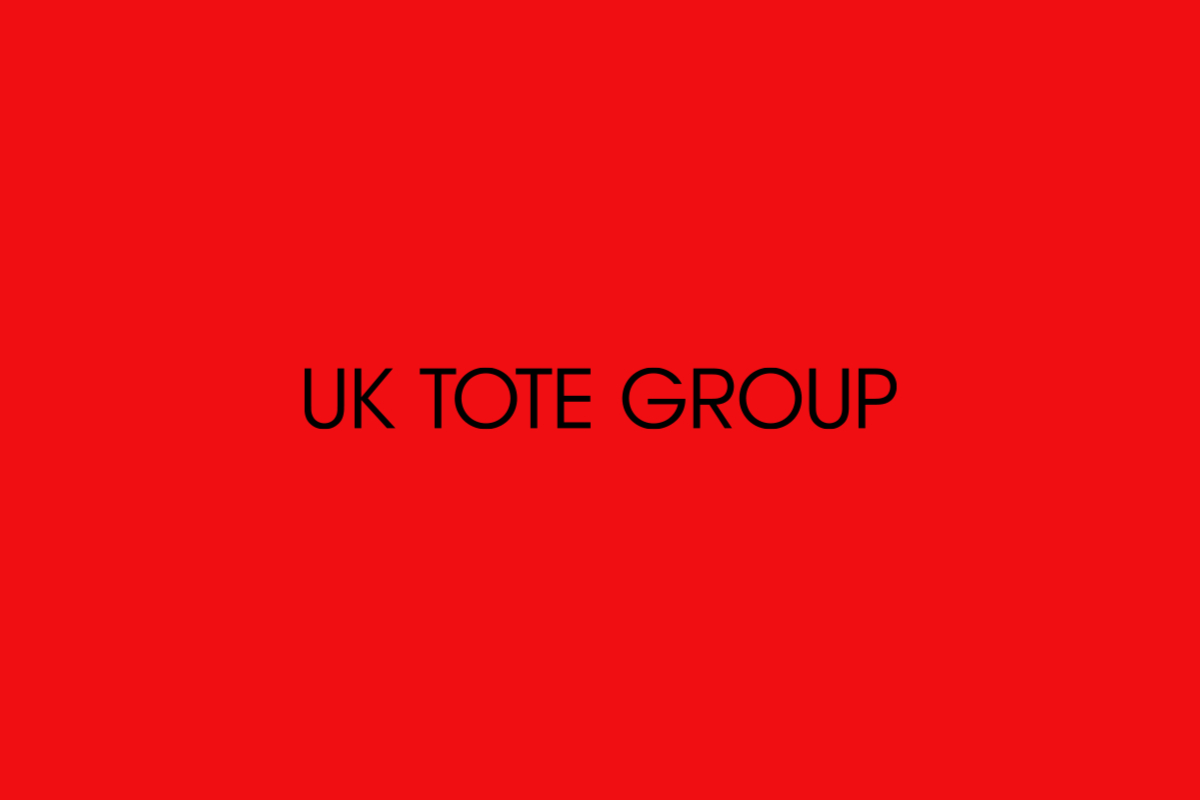 Reading Time:
2
minutes
The UK Tote Group is delighted to announce the launch of the Tote's new website – tote.co.uk – which provides customers with a new dedicated digital pool betting experience for horseracing.
Tote.co.uk is available on desktop and mobile and seeks to provide customers with a greatly enhanced experience when placing single and multileg bets with the Tote.
The website will continue to undergo development and improvements with extra features being added. Any new customers signing up to tote.co.uk will receive a £10 risk free bet and feedback on the customer experience is very welcome. This can be done by emailing [email protected]
Alongside this development comes a seismic change in the pool betting offering which means customers can be assured they will be better off betting with the Tote.
The new 'Tote Guarantee' ensures the Tote will always match the industry Starting Price (SP) or pay the pool price if the latter is bigger than the SP on all Win bets placed on tote.co.uk. This means customers will always receive the SP or better when placing successful Win bets with the Tote on tote.co.uk.
Tote Guarantee has also been trialled on racecourses throughout February.
In 2019 the Tote Win beat SP on the winner of 2,887 races in the UK and on winning horses priced over 12/1 the Tote Win paid more than the SP 66% of the time. In the 2019 Randox Health Grand National the Tote offered a bigger price on 39 of the 40 runners, including two-time winner Tiger Roll.
The new website and launch of Tote Guarantee come three months after the UK Tote Group completed its acquisition of the Tote in October 2019 and follows on from the successful return of Tote Ten to Follow in a new digital format.
This is the start of an exciting new era for the Tote and racing fans can expect numerous further developments from the Tote in the coming months. These include bigger placepot pools which will open earlier for feature meetings, including for the upcoming 2020 Cheltenham Festival; a far more data rich betting experience with a new Tote Blog and greater access to live betting information in new graphical format and the development of a new Tote App to be launched in the summer.
Mark Kemp, UK Tote Group Managing Director, said: "Racing fans and customers are at the heart of everything we are doing at the Tote. We have listened to feedback through our Tote Town Halls and want to ensure betting with the Tote is an exciting, fun and safe experience for all which offers the best possible value. Central to this is the launch of the new website and Tote Guarantee which are major
innovations for the pool betting experience.
"The Tote offers unique multileg bets, including the placepot and jackpot, and we are focused on providing greater transparency about the size of the pools and related data to help customers make informed betting choices. This is just the start of the new era for the Tote. We have numerous new developments to roll out in the coming weeks and months during what promises to be a really exciting time for the Tote."

Penta Esports launches "Penta Challenge" Valorant tournament on its new platform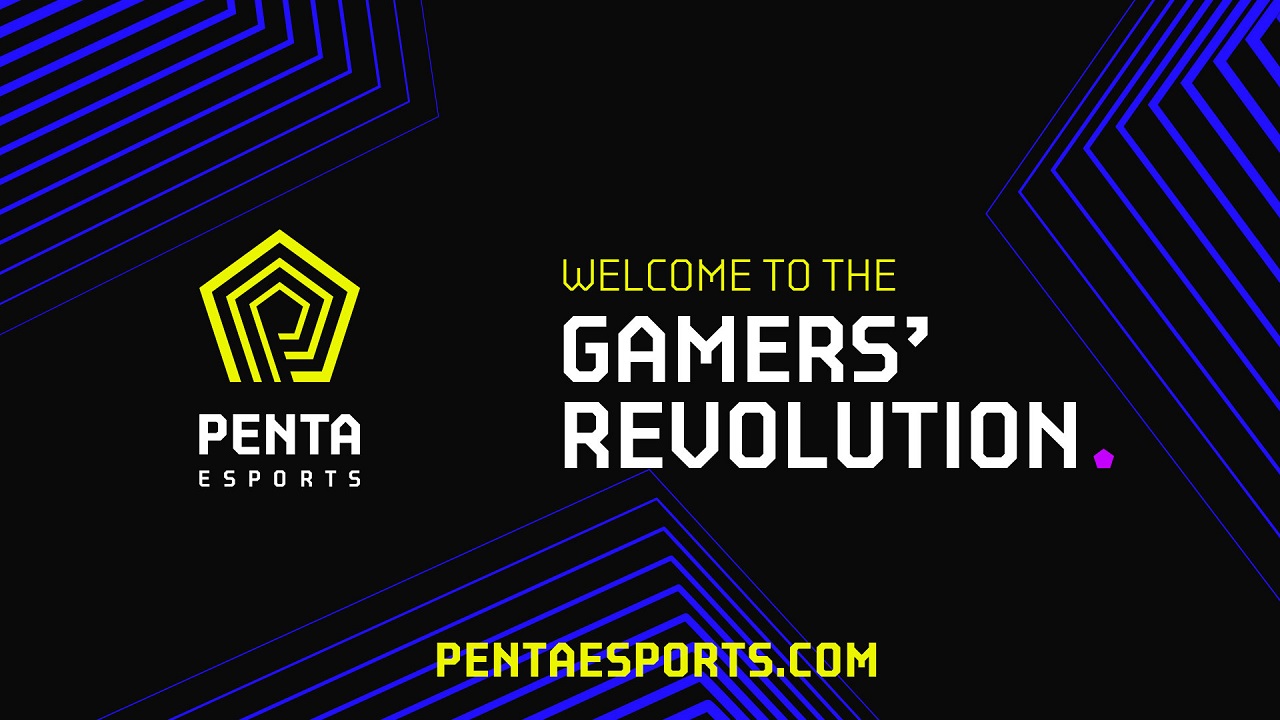 Reading Time:
2
minutes
Penta Esports, the esports division of Newgen Gaming has announced its upcoming tournament titled, 'Penta Challenge – Valorant', supported by Facebook Gaming and Trinity Gaming. This tournament will be a part of Penta Esports' newly launched IP, 'Penta Challenge'. Taking place from 5th to 24th October, the tournament has a prize pool of ₹5,00,000 and will have two open qualifiers between 5th to 10th October and 12th to 17th October, followed by a Grand Finale where 2 teams from each qualifier and 4 invited teams will battle it out for the winner's title.
The registrations for the tournament started on 24th September and will go on till 8th October on Penta Esports' newly launched platform. Matches will be broadcast quarter finals onwards for qualifier 1 and 2, while all matches from the Grand Finale will be broadcast. The matches will be available for streaming exclusively on Penta's Facebook Page. Says Penta Esports CMO Akshay Paul "We've always had the vision to bring opportunities to the player and amazing viewing experience to the spectators and our newest IP, Penta Challenge, is a step in that direction. While we'll start with Valorant, going forward, we will have the Penta Challenge for multiple game titles." Trinity Gaming founder and CEO Abhishek Agarwal says, "We're always on the lookout for good partners to be able to bring tournaments like these for the Indian esports community. Our vision is absolutely in line with the team at Penta Esports and we're sure this is going to be an amazing event!" This event will also mark the launch of Penta Esports' platform, pentaesports .com. The platform will be a one stop destination for all things esports, including match schedules, match results, VODs of tournaments and leagues, content, news, announcements and much more.
The platform will allow users to discover and register for tournaments. It will also allow teams to create recruitment posts and players to find teams. This will enable a lot more players to participate in tournaments for team-based game titles.
Penta Esports head of esports, Kiran Noojibail said, "We've been working on this platform for a while and it feels rewarding to launch it for everyone. We wanted to create a platform for Indian esports players and enthusiasts, which encompasses all major aspects of esports. Penta Challenge – Valorant will be the first tournament for our platform and we look forward to building a strong community through the platform!"
Founded by industry veterans Anurag Khurana, Kiran Noojibail and Akshay Paul, Penta Esports aims to disrupt the ecosystem in India with a holistic approach towards the sector, including leagues, tournaments, content and much more.
Prize Pool for the tournament:
| | |
| --- | --- |
| Prize Pool | ₹5,00,000 |
| 1st | ₹2,25,000 |
| 2nd | ₹1,25,000 |
| 3rd/4th | ₹50,000 |
| 3rd/4th | ₹50,000 |
| 5th-8th | ₹10,000 |
| 5th-8th | ₹10,000 |
| 5th-8th | ₹10,000 |
| 5th-8th | ₹10,000 |
| Top Fragger of Grand Finale | ₹10,000 |
PRAGMATIC PLAY IS CHOSEN SOFTWARE PROVIDER FOR RELAUNCH OF HEART BINGO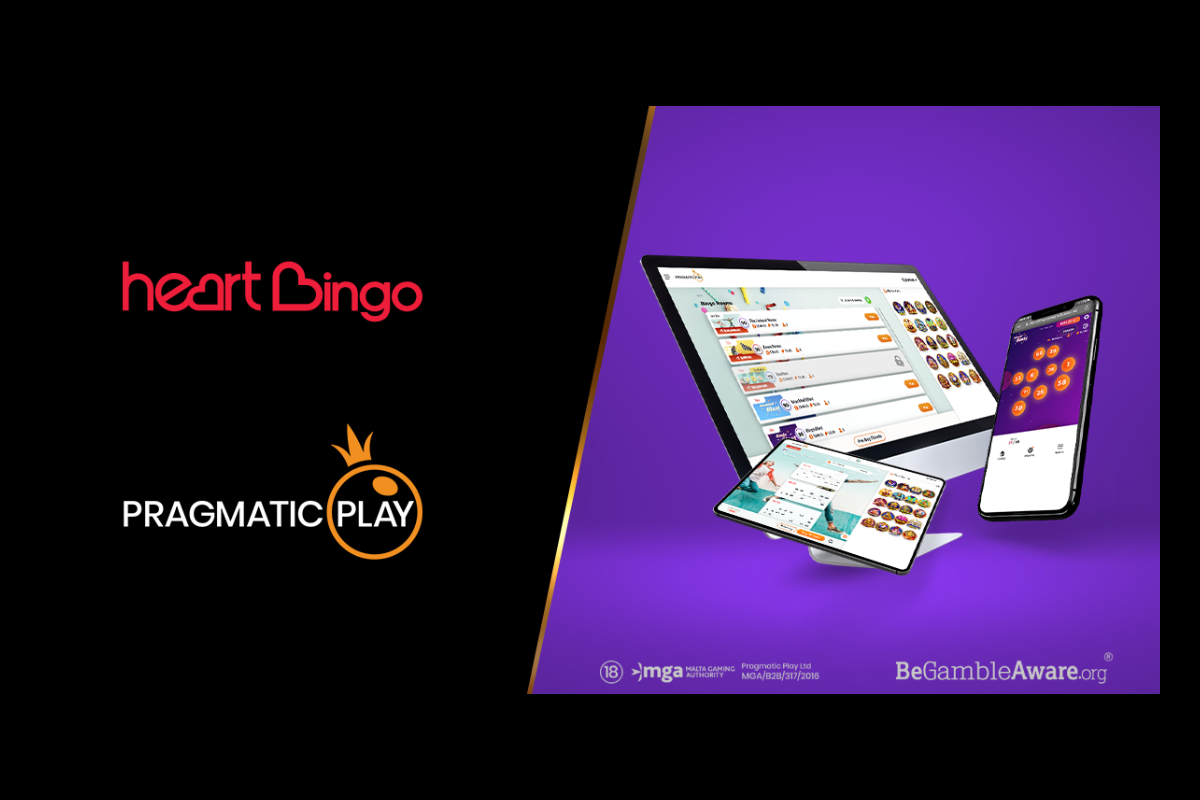 Reading Time:
2
minutes
Pragmatic Play, a leading content provider to the iGaming industry, is delighted to announce that it plays a vital role in the relaunch of the iconic Heart Bingo brand, alongside licensed operator BetVictor.
The popular brand has been revitalised by BetVictor, introducing a range of exciting new features provided by Pragmatic Play. The deal marks a continuation of the fruitful partnership between BetVictor and Pragmatic Play, following the operator taking Pragmatic Play's complete Bingo solution live earlier in the year.
Pragmatic Play's bingo solution brings tried and trusted new products to market, headlined by Bingo Blast and Drop Pots, as its network grows globally in regulated markets.
The provider's new feature Reels Room has also gone live and is exclusively available to Heart Bingo players for a limited period before it is rolled out to the network in November – a move that will reinforce the Heart Bingo brand in bringing a fun and fabulous gaming experience to their much loyal audience. This is cemented even further with the coincided Drop Pots games getting well and truly under way in their own dedicated room. Drop Pots is only available on the Pragmatic Play network and offers players 3 different multi-trigger jackpots all available to be won every day!
Claire McDaid, VP of Bingo at Pragmatic Play, said: "Heart Bingo is one of the most recognised bingo brands in the UK and we couldn't be happier that BetVictor has chosen to partner with us to relaunch and refresh its offering. We've worked closely with the team for months to optimise the Heart Bingo offering and ensure their loyal players have a better than ever experience."
Turlough Lally, Director of e-gaming at BetVictor, said: "Pragmatic Play was the natural choice for our bingo product provider. We're excited to be partnering with such a well-respected name in the iGaming industry for our next venture and we are fully committed to creating an improved and safer gambling experience in partnership with Pragmatic Play's market-leading software. Heart Bingo players are sure to love all the new features, games and surprises we have in store!"
Pragmatic Play currently produces up to five new slot titles a month, while also delivering Live Casino and Bingo games as part of its multi-product portfolio, available through one single API.
Regulatory action against EU Lotto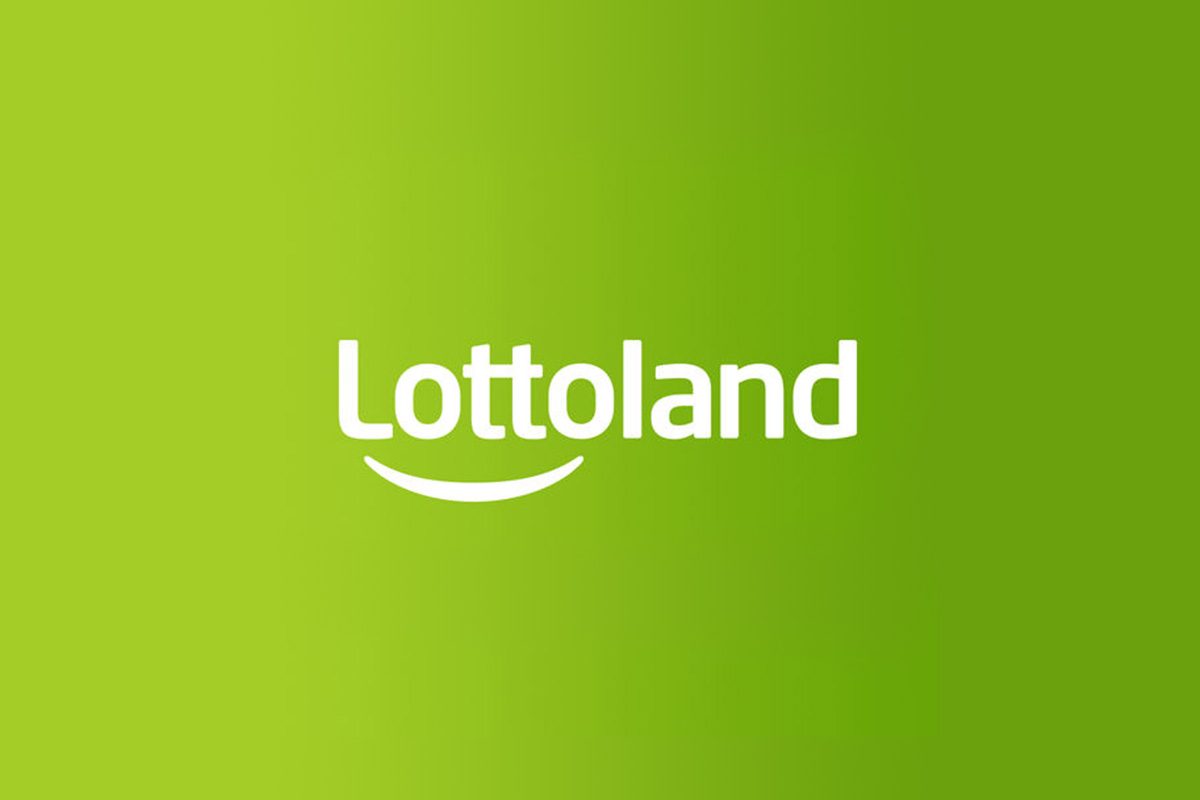 Reading Time:
2
minutes
A gambling business must pay a £760,000 fine and undergo extensive independent auditing after a Commission investigation revealed social responsibility and money laundering failures.
EU Lotto – which operates the lottoland.co.uk website – has also received a formal warning for the failures which occurred between October 2019 and November 2020.
Social responsibility requirement failures included neglecting to take into account the Commission's formal customer interaction guidance.
Examples included:
customers frequently changing deposit limits not being considered as markers of harm
no evidence of suitable financial and affordability assessments being conducted to identify whether a customer was being harmed or at risk of harm
customer interactions predominately consisted of an email detailing the responsible gambling tools available and did not require a customer response – there was little evidence of interactions being adapted depending on the extent of potential harm.
Anti-money laundering failures included:
not effectively reviewing or analysing bank statements provided by customers to prove address
not restricting customer accounts following source of funds (SoF) requests
allowing customers to register third-party debit cards (such as those in a different name to the customer) to their account
relying too heavily on ineffective threshold triggers and generally lacking information regarding how much a customer should be allowed to spend based on income, wealth or any other risk factors.
Helen Venn, Commission Executive Director, said: "This case, like other recent enforcement action, was the result of planned compliance activity. All operators should be very aware that we will not hesitate to take firm action against those who fail to meet the high standards we expect for consumers in Britain."
Read EU Lotto's full penalty on the Commission's regulatory sanctions register.
Nigel Birrell, CEO of Lottoland commented: "Lottoland is fully committed to ensuring the highest standards of compliance, including its anti-money laundering and social responsibility obligations in all of the jurisdictions in which it operates. The Gambling Commission fine was related to legacy issues around some of our compliance controls which have now been addressed. Lottoland  has extensive compliance measures in place and we are confident that our current policies and processes meet all relevant standards. 
Remedial action taken included significantly increased investment in our compliance function, more than doubling headcount, alongside a host of other initiatives including bringing in third party support, enhancing training and a review of key policies. In addition, we  recently committed to building our individual processes into an automated system to improve the system even further. "