Fairspin, the First Blockchain-supported Casino, Takes Online Gaming World by Storm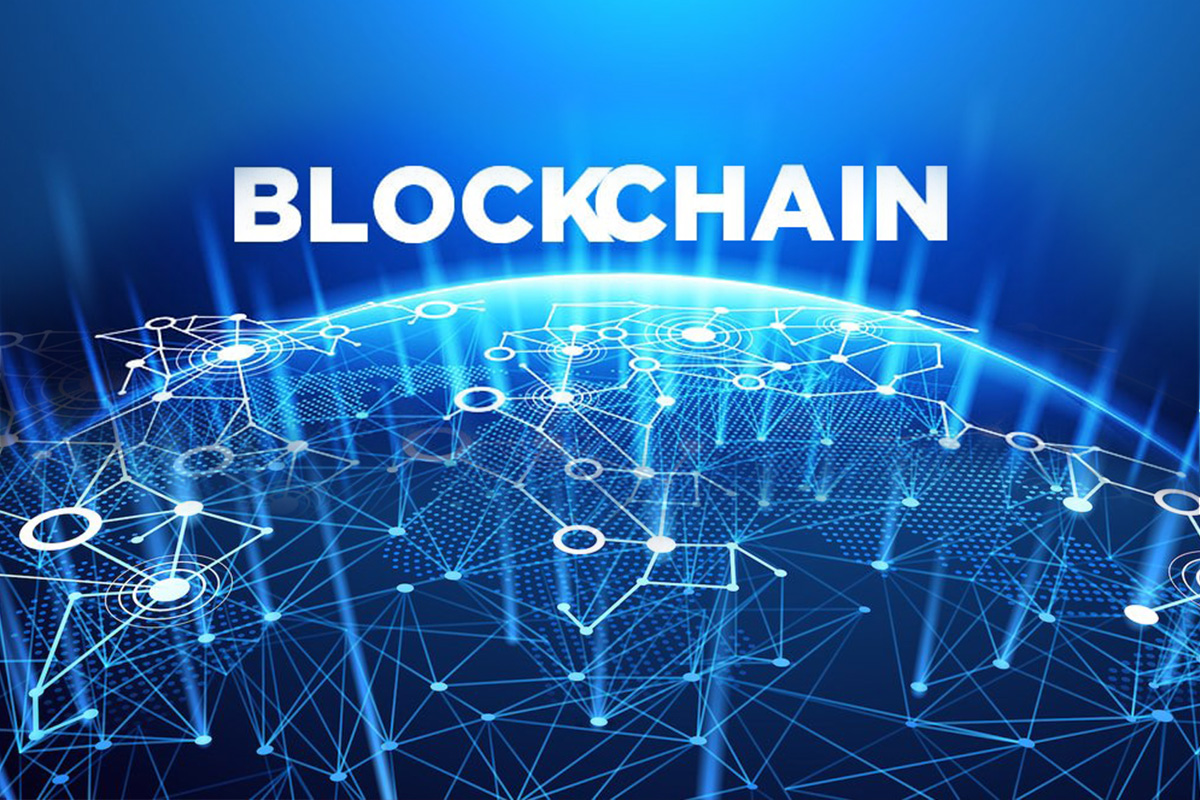 Reading Time:
2
minutes
An online casino that lets players make buy-ins with cryptocurrency, Fairspin has already generated 53,000 Etherium – currently worth almost $14 million – in winnings
The world's first-ever blockchain-supported online casino, Fairspin is revolutionizing the world of digital gaming by providing players with much greater transparency and security. Through its use of the TruePlay blockchain platform, Fairspin also lets players make buy-ins in their preferred cryptocurrency, including Ethereum, Bitcoin, Tether, Cardano and Dash. Since first coming online in late 2018, Fairspin has generated a whopping 53,000 Ethereum – almost $14 million by today's exchange rate – worth of payouts.
Unprecedented transparency
All transactions and statistics (including bets, payouts, bonuses, balances and probabilities) can be easily monitored on Fairspin's website and verified on a blockchain explorer. Using this publicly available data, Fairspin highlights its most lucrative games in terms of total payouts. Within the past month, these have included 'Steam Tower Touch' ($2,058) and '7 Sins' ($1,283).
Available in eight languages, Fairspin offers a range of classic casino games, including slots, roulette, lotto, and card games, among others. Fairspin players see frequent jackpots. One player recently won $4,355 playing the 'Book of Gold' slots game, while another made $3,799 (off a single $10 bet) in 'Shaolin Spin'. With a view to rewarding its most loyal players, Fairspin recently introduced a 'VIP Club', members of which receive special bonuses with every new deposit they make.
TruePlay tokens: Digital gambling chips
Players can make their deposits in cryptocurrency, which are then automatically converted into TruePlay (TPLAY) tokens, with 1 Etherium (or its equivalent) buying 1,000 tokens. These unique tokens were specially designed and developed by the TruePlay blockchain platform, which meticulously records and tracks all token activity. Players can use these TPLAY tokens to place their bets in the game of their choice. When players are ready to cash out, their tokens are reconverted into the currency in which the initial deposit was made. Because TPLAY tokens were developed exclusively for gaming on Fairspin, they are not subject to price volatility.
About Fairspin:
Fairspin is a blockchain-based online casino that operates under the Curacao gaming license. The online casino partners with the leading online gaming providers including NetEnt, Microgaming, Spinomenal and more. Fairspin's platform is available in English, Russian, Polish, Turkish, German, Spanish, Portuguese, and Japanese.
SOURCE Fairspin
FunFair's blockchain platform localised for Japan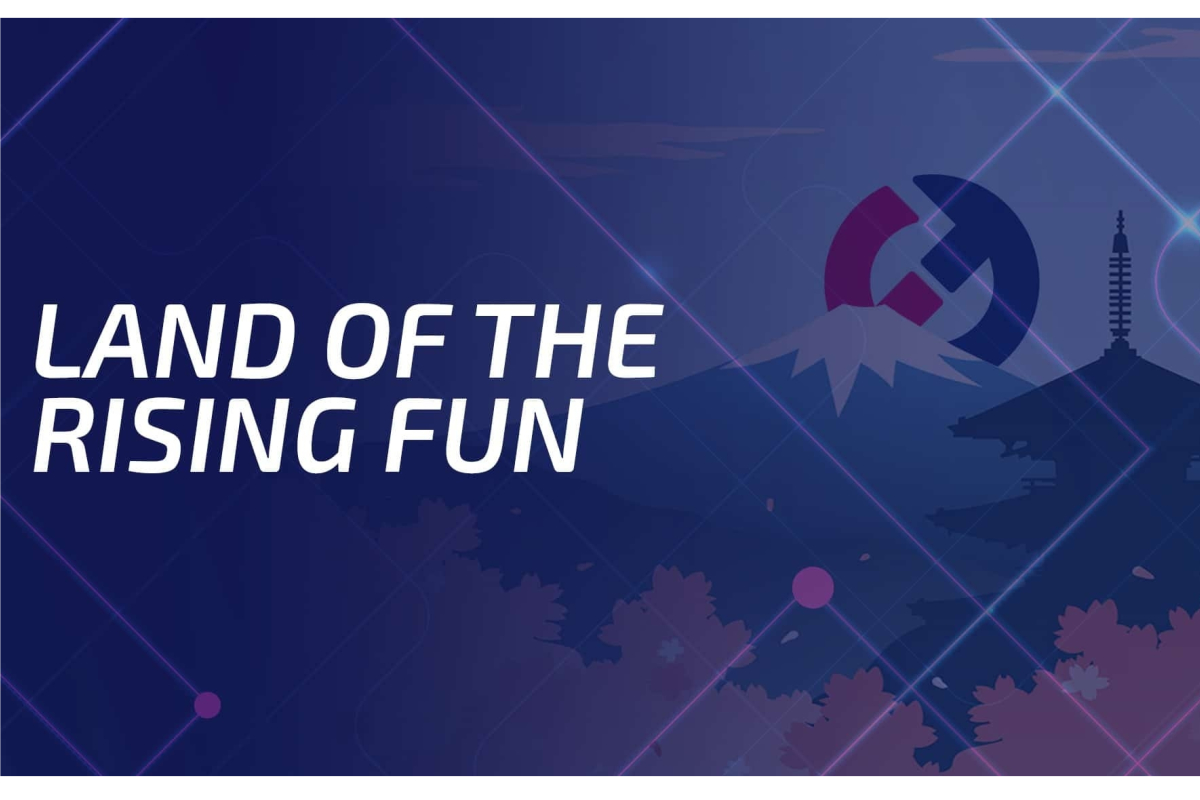 Reading Time:
< 1
minute
FunFair Technologies, the leading Isle of Man-licensed blockchain gaming platform, has localised their Guaranteed Fair gaming platform for the Japanese market.
Previously only available in English, FunFair has enabled Japanese as the first localised language on its technology. FunFairs' blockchain gaming technology is viewed by its partners as a great fit for Japanese players as Japan is one of the few regulated cryptocurrency markets and is home to some of the most experienced blockchain players globally. This sizable audience is tech-savvy, young, affluent and is in alignment with the Guaranteed Fair principles of FunFair's core technology. More so, FunFair's non-custodial wallet allows users to hold complete control of their funds, and access them from any browser globally. This feature paired with FunFair's technology sets it apart from traditional operators, where funds rest in the custody of the company.
Fred Kessler, CPO at FunFair Technologies Europe Ltd, said: "We've been advised by our partners for some time that Japan is a great market due to its regulatory framework around cryptocurrency. The authorities there have been advocates of how cryptocurrency and blockchain technology will encourage growth in Japan. In fact, JPY is the second largest traded currency against Bitcoin after USD and this makes it an excellent choice for our first platform localisation.
We're really looking forward to increased engagement with this new addition to FunFairs' product proposition, we continue to push our product and technology forward with our aim to bring blockchain technology to the masses and to the forefront of gaming entertainment"
Investor Procedures On Swap, Consolidation And Staking Options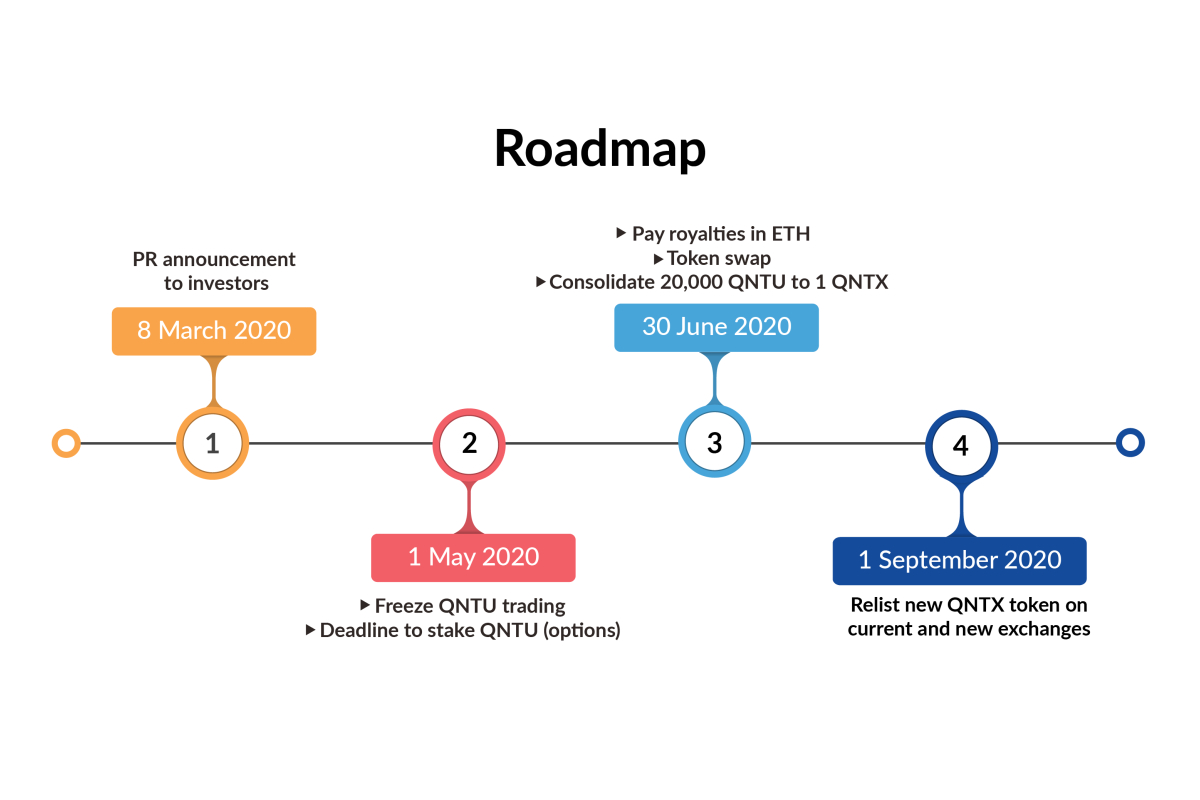 Reading Time:
2
minutes
 As announced on March 8th, 2020, Quanta is now ready to release the set of procedures to investors.
Swap into QNTX and Choose Staking Option
If you hold QNTU tokens and wish to either swap and/or stake them, do not sell your QNTU tokens thru your Crypto Exchange by May 1st, 2020. Use these steps to swap into new QNTX tokens prior to May 1st, 2020 at the ratio of 20,000 QNTU for 1 QNTX but note that these tokens cannot be redeemed until September 2020 or thereafter. Staking bonus and maturity will be 100% for 2Y, 50% for 1Y, 25% for 6M, 15% for 3M and 10% for 1M. Know Your Customer (KYC) will be performed before new QNTX tokens will be released for trading on or after September 1st, 2020.
Steps
Choose language by clicking country flag for ENG/JP
Register for new account or login as existing account holders
Complete registration details
Login with your email address and password
Transfer your QNTU tokens to your new wallet address no later than May 1st, 2020
Choose to only swap or to swap & stake for different maturity to receive token bonus
Receive new QNTX tokens after KYC and token issuance
Trade QNTX on or after listing date of September 1st, 2020
If you're encountering problems or have any queries, you may contact Quanta token support group at [email protected]
No Swap or Staking
If you do not wish to swap and/or stake, please sell your QNTU tokens thru your Crypto Exchange no later than final trading date of May 1st, 2020. If you sell your QNTU tokens, you will not receive any QNTX tokens and no staking benefits.
Royalties
Wallet addresses are being compiled for eligible token holders who will receive their ETH royalty payments in June 2020.
About Quanta:
Quanta is a pioneer in the development of blockchain solutions for gaming. In 2017, the company launched the first licensed blockchain lottery, fully utilising blockchain together with its NMI-certified random number generator, Randao, which is entirely built and operated on blockchain. Quanta's utility token, QNTU trades on six renowned cryptocurrency exchanges including HitBTC and Bit-Z.
Japan's Blockchain Contents Association Proposes New Gaming Guidelines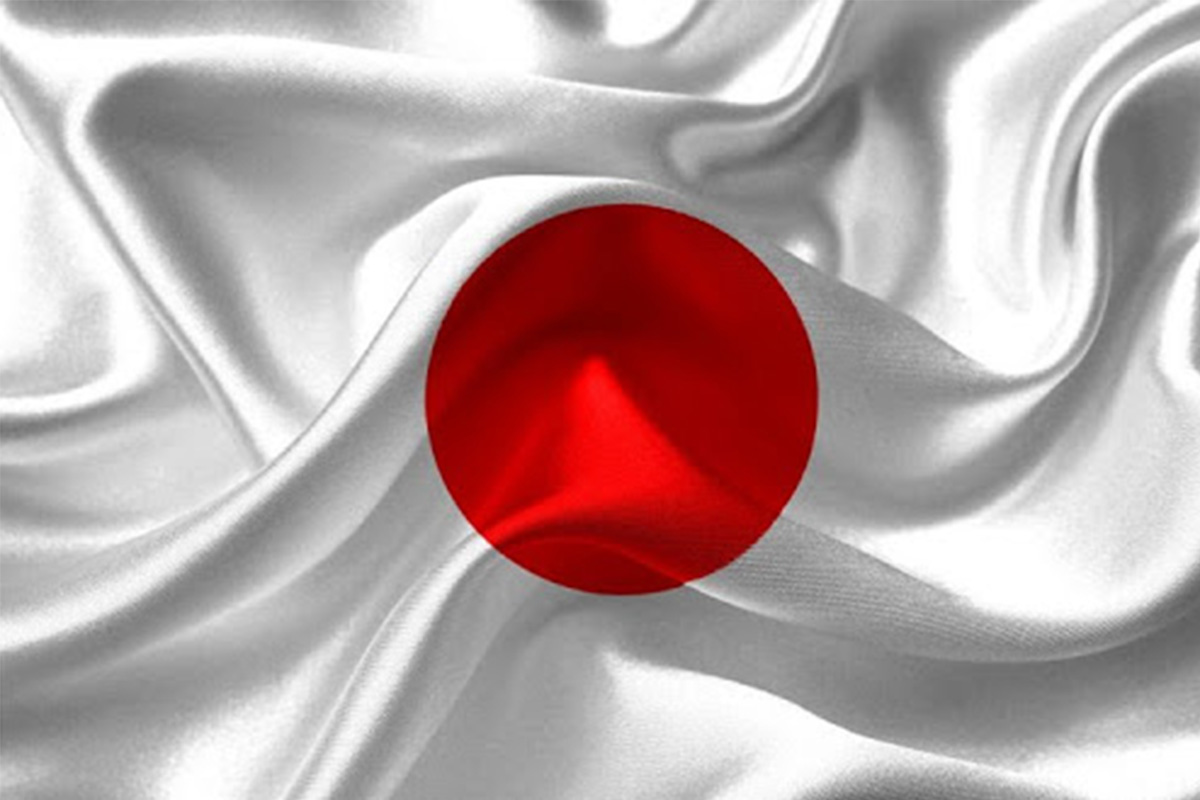 Reading Time:
< 1
minute
The Blockchain Contents Association (BCA) in Japan has proposed a new set of guidelines. BCA is a self-regulatory organisation that aims to protect users from blockchain-based gaming and social media content.
The guidelines are in line with local laws including the Law for Preventing Unjustifiable Extra or Unexpected Benefit and Misleading Representation, the Payment Services Act and the Financial Instruments and Exchange Act.
"Through the new guidelines, we aim to help our users use content with peace of mind and contribute to the healthy development of the blockchain contents industry in Japan," Hironao Kunimitsu, president of BCA, said.