Jamul Indian Village Tribal Leaders to Speak at TGPN's 2020 Women in Tribal Gaming Symposium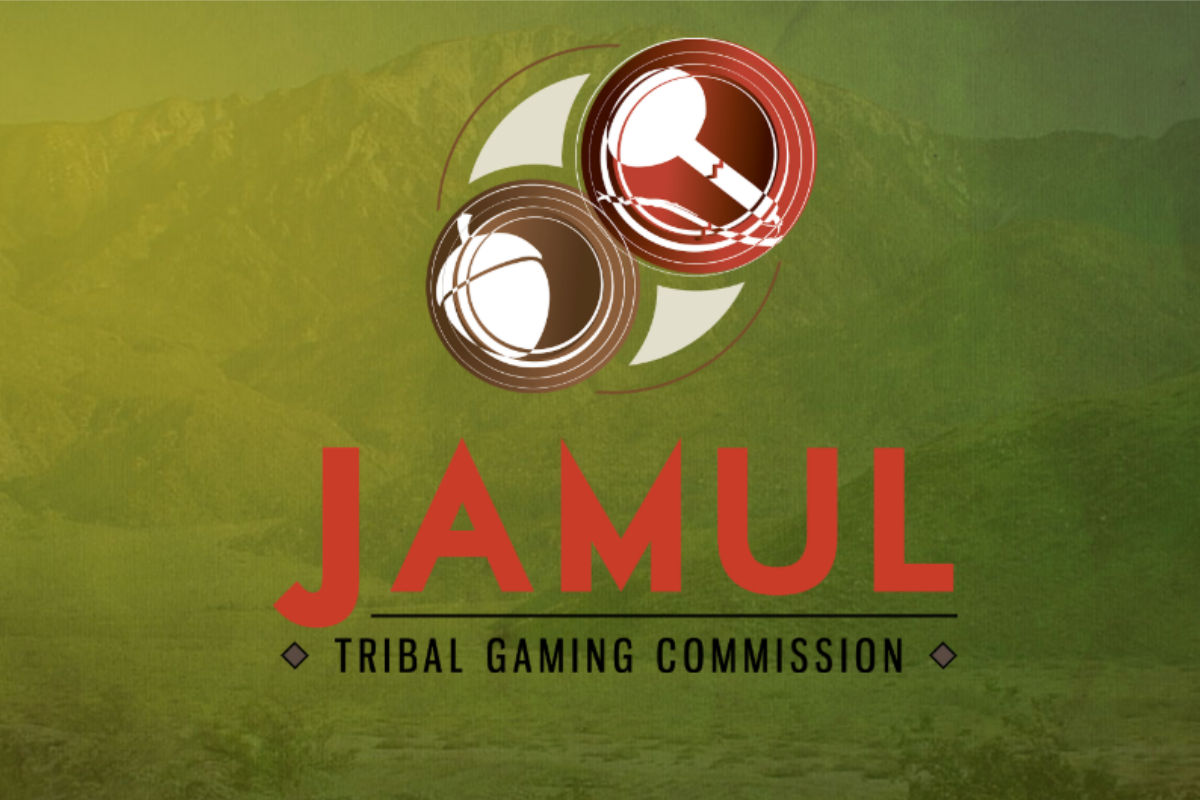 Reading Time:
2
minutes
With a top sponsorship and significant speaking responsibilities, Jamul Indian Village (JIV) will have a major role at the upcoming Tribal Game Protection Network's (TGPN) 2020 Women in Tribal Gaming Symposium.  The event will take place February 25-27, 2020 at the Morongo Casino Resort & Spa, located at 49500 Seminole Drive in Cabazon, CA.  The TGPN Women in Tribal Gaming Symposium is an annual gathering of tribal government and gaming industry leaders from around the country.  Presentations, offered in a wide variety of topics, are designed for gaming professionals committed to developing themselves professionally and leading their organizations.
Jamul Casino and JIV leadership will have a strong presence at the symposium.  In addition to sponsoring the event at the Platinum level, JIV Chairwoman Erica M. Pinto will offer the keynote address entitled, "Leading Change and Overcoming Challenges" on February 26, 2020 from 9:15 – 10:15 am.  Frances Amado, Operations Manager for JIV, will be part of the panel titled, "Personal Empowerment: Overcoming the Fears that Hold You Back" on February 27 from 2:00 – 3:00 pm.  Additional Jamul Casino and JIV tribal leadership will also be speaking on panels throughout the conference.
Chairwoman Pinto has been involved with the JIV Tribal Council since 1997.  In 2015, she was the first woman elected Chairwoman of the JIV, and has led the Tribe to make significant economic progress on its path to self-reliance. In April 2016, under Ms. Pinto's leadership, the JIV oversaw the development of a world-class gaming facility on its reservation.  In October 2016, Jamul Casino (formerly the Hollywood Casino Jamul-San Diego) opened, creating nearly 1,000 permanent jobs. She continues working to expand the Tribe's land base and increase economic opportunities for members of the JIV.  She is also co-founder of the Acorns to Oaks tribal program, which organizes activities designed to help prevent drug and alcohol abuse and teen pregnancy, and promote education.
Erica M. Pinto, Chairwoman of the Jamul Indian Village of California, states, "It's very rewarding being a part of the tribal gaming community.  There are so many exceptional women in tribal gaming leadership positions, and it's truly an honor to be among their ranks."
About Jamul Indian Village of California
Jamul Indian Village of California is one of 13 federally recognized tribes that are part of the Kumeyaay Nation, with roots in east San Diego County going back 12,000 years. The Tribe uses revenue and resources from Jamul Casino to fund educational opportunities, healthcare, and housing initiatives for its members, and projects that benefit the surrounding community, through a tribal-state gaming compact with the State of California signed in 2015.  For more information about Jamul Indian Village of California, please visit jamulindianvillage.com.
About Jamul Casino
Opened in 2016, the recently rebranded Jamul Casino, located in Jamul, California, is owned and operated by Jamul Indian Village Development Corporation (JIVDC), a wholly owned entity of Jamul Indian Village of California.  The $430 million casino features over 1,600 slot machines, 39 live table games, and a dedicated poker room with weekly tournaments; free shuttle service from various locations in San Diego; live entertainment; and seven restaurants, bars and lounges. Jamul Casino supports more than 1,000 permanent jobs in the region.  For more information about Jamul Casino, please visit www.jamulcasinosd.com.
SOURCE: Jamul Indian Village of California
Start Your Engines! PlaySugarHouse.com In New Jersey Is Taking Bets On Virtual NASCAR Races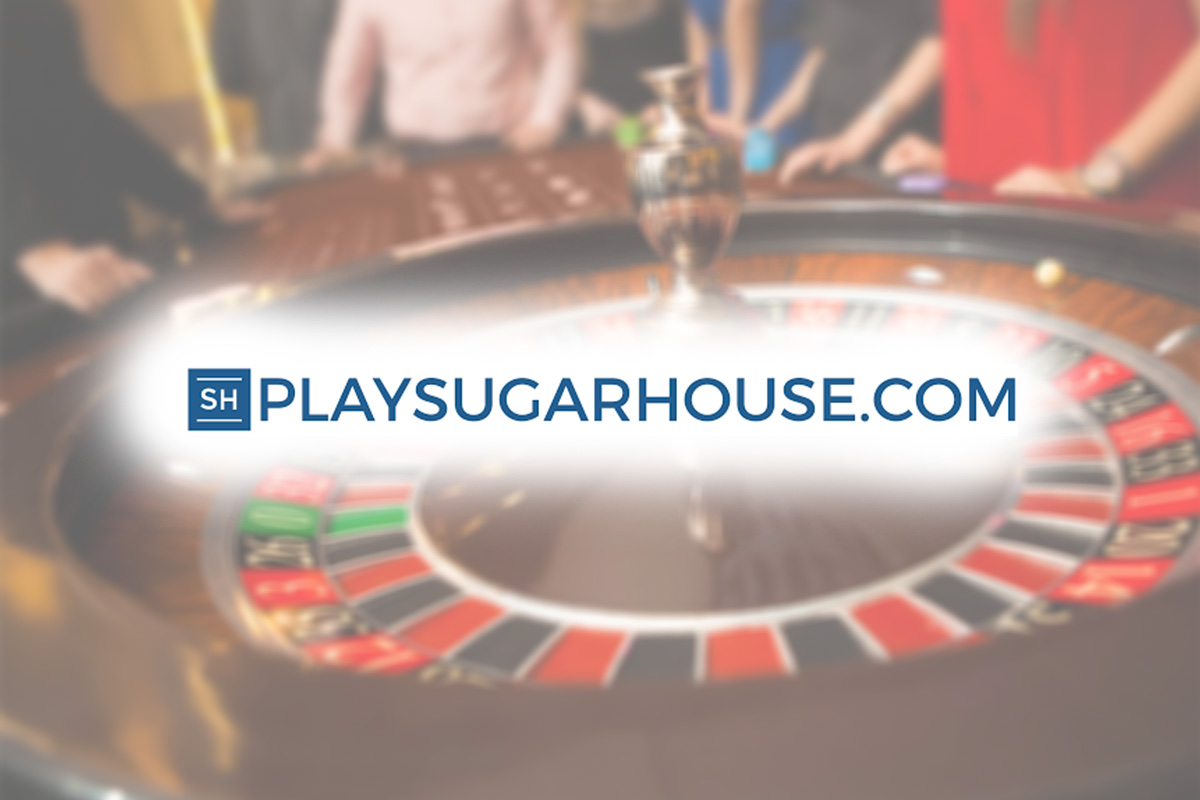 Reading Time:
2
minutes
PlaySugarHouse.com is among the first sportsbooks in the U.S.  to drop the flag on virtual NASCAR races.  The sportsbook has been approved by New Jersey regulators to offer betting on the 2020 eNASCAR iRacing Pro Invitational Series.  New Jersey players will now be able to place bets on a virtual auto race and the first race in the series they can bet on is the Toyota Owners 400 in Richmond on April 19.
The Cup Series races are as realistic as can be, featuring real stars of past and present including Jimmie Johnson, Kyle Busch, Clint Bowyer, Denny Hamlin and Dale Earnhardt Jr.  The series of races, which started March 22, are being broadcast on FOX Sports during typical NASCAR broadcast times and have been huge hits drawing over a million viewers to the fierce iRacing competition.
"We are happy to be able to offer such an exciting and competitive entertainment event," said Mattias Stetz, C.O.O of Rush Street Interactive, which operates PlaySugarHouse.com.  "It's also fun to see how these talented drivers will compare in the virtual world of competitive racing."
The eNASCAR iRacing Pro Invitational Series is offering exclusive entertainment on the premier motorsports racing simulation; the same one used for years by NASCAR's biggest stars to prepare for real world race events. This form of virtual sports is different than others because the simulator offers a full NASCAR experience down to the dynamics of the car and the real-life differences between track surfaces being raced on. Ultimately, the eNASCAR iRacing Series offers a competitive edge that traditional console videogames just can't match.
The virtual racing schedule is designed to follow the NASCAR Cup Series schedule, which had to be postponed due to the Covid-19 pandemic. Along with the Toyota Owners 400, the virtual NASCAR series includes the Geico 500 at Talledega and the Cup Series race at Dover and looks to make virtual stops at fan-favorite tracks from coast to coast.
ABOUT RUSH STREET INTERACTIVE:
Founded in 2012, Chicago-based Rush Street Interactive (RSI) launched its first betting site, PlaySugarHouse.com, in New Jersey in September 2016.  The company subsequently made history by becoming the first operator in the United States to offer a fully integrated online sportsbook and casino.  In addition, RSI was the first company to launch legal online sportsbooks both in Pennsylvania (PlaySugarHouse.com) and Indiana (BetRivers.com) as well as being the first to open a legal sportsbook in the state of New York (@ Rivers Casino in Schenectady) and, most recently, in Illinois (@ Rivers Casino in Des Plaines).  RSI also operates in-casino sportsbooks at Rivers Casinos in Pittsburgh & Philadelphia and at the historic French Lick Resort in Indiana.  BetRivers.com is also the exclusive official sportsbook partner for the Philadelphia Flyers & Wells Fargo Center.  RSI was the first US-based gaming operator to launch a legal and regulated online sportsbook in Latin America (Rushbet.co in Colombia).  Rush Street Interactive is also the developer and operator of a leading social gaming platform currently deployed at the group's affiliated land-based casinos and selected third party partners.  Rush Street Interactive was named "Mobile Operator of the Year" in North America at the EGR North America Awards 2019 and "American Operator of the Year" & "Casino Operator of the Year" at the American Gambling Awards in 2019. For more information, visit rushstreetinteractive.com.
SOURCE Rush Street Interactive
Twin River Casino Hotel in Rhode Island Serves as COVID-19 Test Site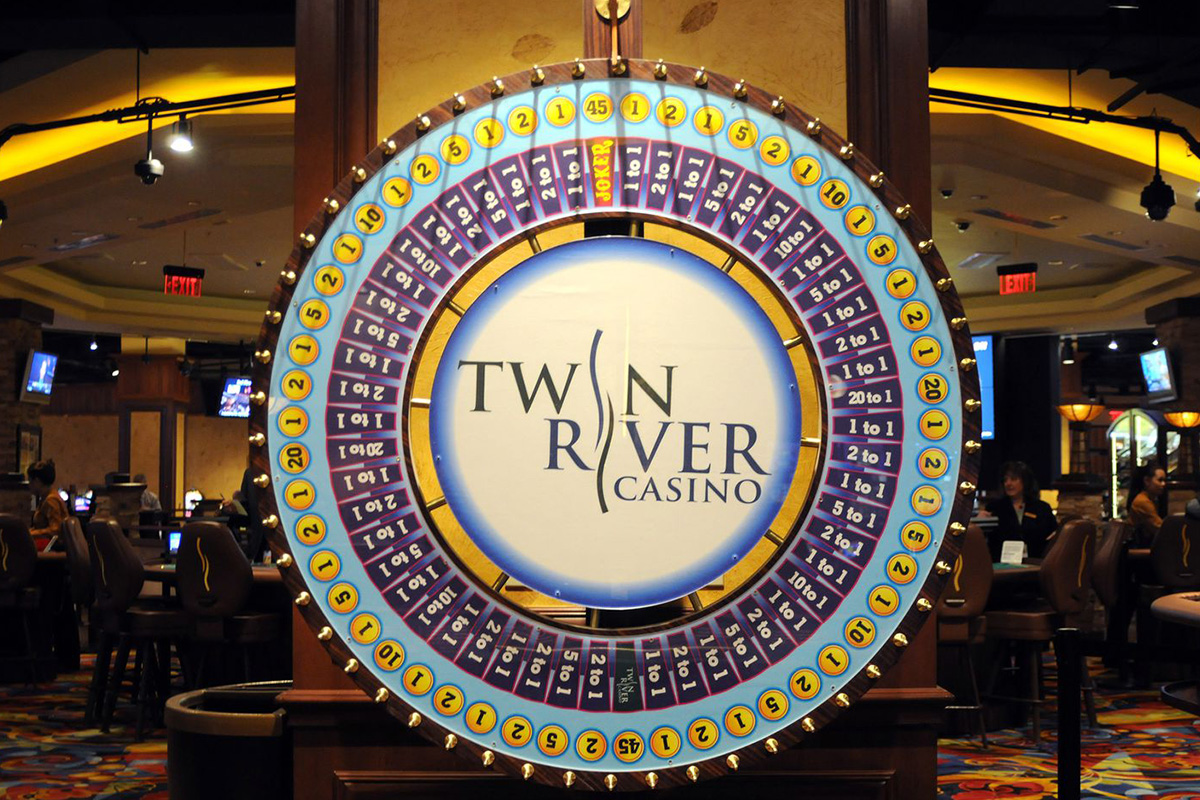 Reading Time:
< 1
minute
The Twin River Casino Hotel in Rhode Island is now serving as a drive-through site for the rapid COVID-19 tests.
According to Marc Crisafulli, Executive Vice President of Twin River Worldwide Holdings, Inc. (TRWH) and President of its Rhode Island properties, Rhode Island Governor Raimondo selected the Twin River site and entered into a partnership with CVS Health to make free, rapid COVID-19 tests available to all Rhode Islanders.
"We are pleased to offer Twin River Casino Hotel in Lincoln as a rapid COVID-19 drive through testing site. We are supporting the efforts of the RI Department of Health, CVS Health, the Rhode Island State Police and the RI National Guard to ensure as smooth a testing experience as possible. This level of collaboration truly is representative of the fact that we are all in this together, and we stand ready to do all we can to support the State's efforts to manage the spread of the virus," Crisafulli said.
Colorado'S Sports Betting Industry Market Should Thrive When Games Are Back On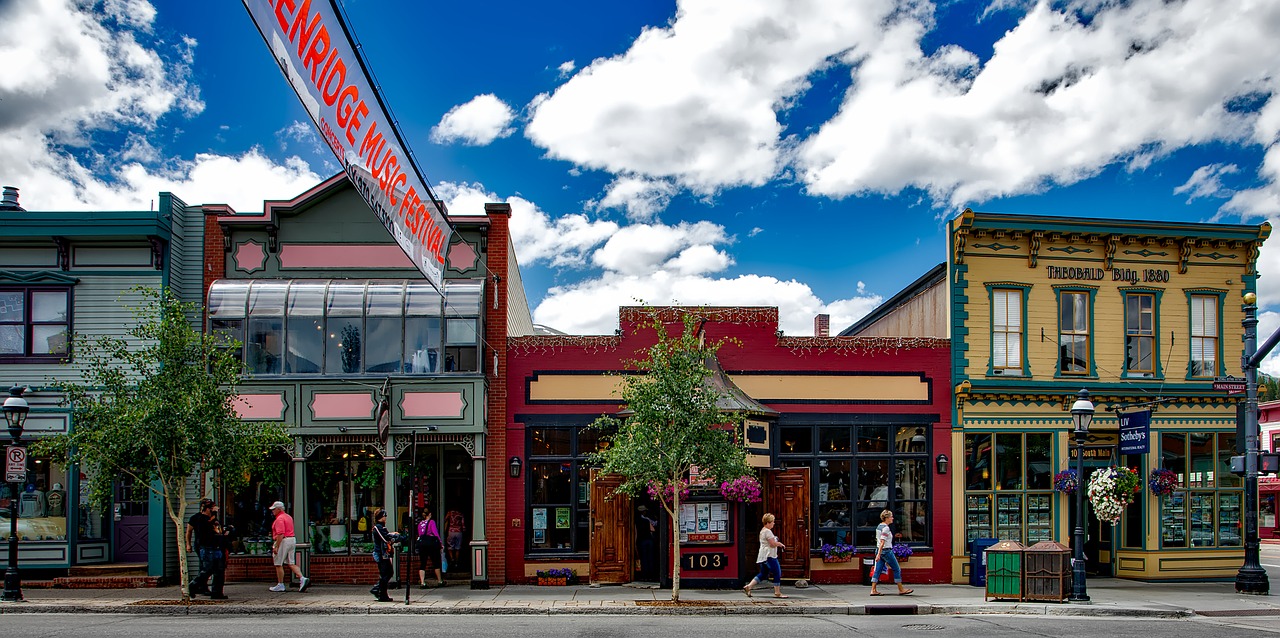 Reading Time:
3
minutes
Set to launch on May 1, Colorado could attract as much as $6 billion in sports bets annually, according to PlayColorado analysts
Colorado's fledgling sports betting industry will eventually generate billions of dollars in bets annually, hundreds of millions in operator revenue, and tens of millions in tax revenue, according to estimates by PlayColorado.com, which researches and analyzes the state's newly regulated sports betting market.
Despite the sports world being indefinitely shuttered in response to the COVID-19 pandemic, regulators are preparing for a May 1 launch of online and retail sports betting. When it does, Colorado will become the 18th state to have some form of legal sports betting. And the Centennial State has a bright future, capable at maturity of generating as much as $6 billion in sports bets annually, $400 million in gross operator revenue annually, and $40 million in annual tax revenue, according to PlayColorado projections.
"With a significant base of existing land-based casinos, a regulatory framework that will be attractive to operators, and one of the largest metropolitan markets in the country to draw from, Colorado is well-positioned to capitalize on sports betting," said Dustin Gouker, chief analyst for PlayColorado.com. "But assuming the industry does launch on May 1, it will be doing so in unprecedented circumstances with almost no sports to wager on. There are some advantages to a forced soft opening, but it also means that it will be some time before we learn with confidence just how Colorado's bettors will respond to legal sports betting."
Colorado regulators have been deliberate in creating a regulatory framework for casinos, opting for a later start date to ensure that the state gets sports betting right. Its 10% tax on net revenue is comparable to some of the most successful sports betting markets. New Jersey, which is neck and neck with Nevada as the nation's largest sports betting market, levies a 9.75% tax on revenue from retail sportsbooks and 13% on online sports betting revenue. Indiana, the No. 4 sports betting market in the U.S., taxes sports betting at a 9.5% rate.
In addition, Colorado has avoided some of the pitfalls of earlier adopters, such as imposing maximum bet limits, a decision state regulators left to operators.
"Colorado legislators and regulators have made many smart, measured decisions based on input from casinos, operators, and bettors, and that has led to the adoption of an excellent collection of rules and restrictions," Gouker said. "They have also had the undeniable benefit of seeing what has worked in other states. Colorado's methodical approach might have been frustrating to bettors by slowing the launch, but there is plenty to be encouraged about. Sports betting operators have inked partnerships and regulators are listening to stakeholders. That will serve Colorado well."
Until the COVID-19 pandemic subsides, bettors will largely have to wait to wager on anything other than futures on pro sports and a handful of international sports.
In other states, legal online casino and poker wagering has meant millions in additional revenue for operators and states, helping to bolster bottom lines during a difficult time in the gaming industry.
"There is no question that the revenue from online casinos and poker rooms has helped operators in states such as New Jersey and Pennsylvania weather the shutdowns of land-based casinos and essentially all sports," Gouker said. "Coloradoans will likely someday decide if and when the time is right to legalize online casino wagering. In the meantime, it has put the right framework in place for its sports betting industry to thrive once sports are played again."
For more information and analysis on regulated sports betting in Colorado, visit PlayColorado.com/news.