Rev. Al Sharpton Urges Lawmakers To Halt The Legalization Of Mobile Sports Gambling In Colorado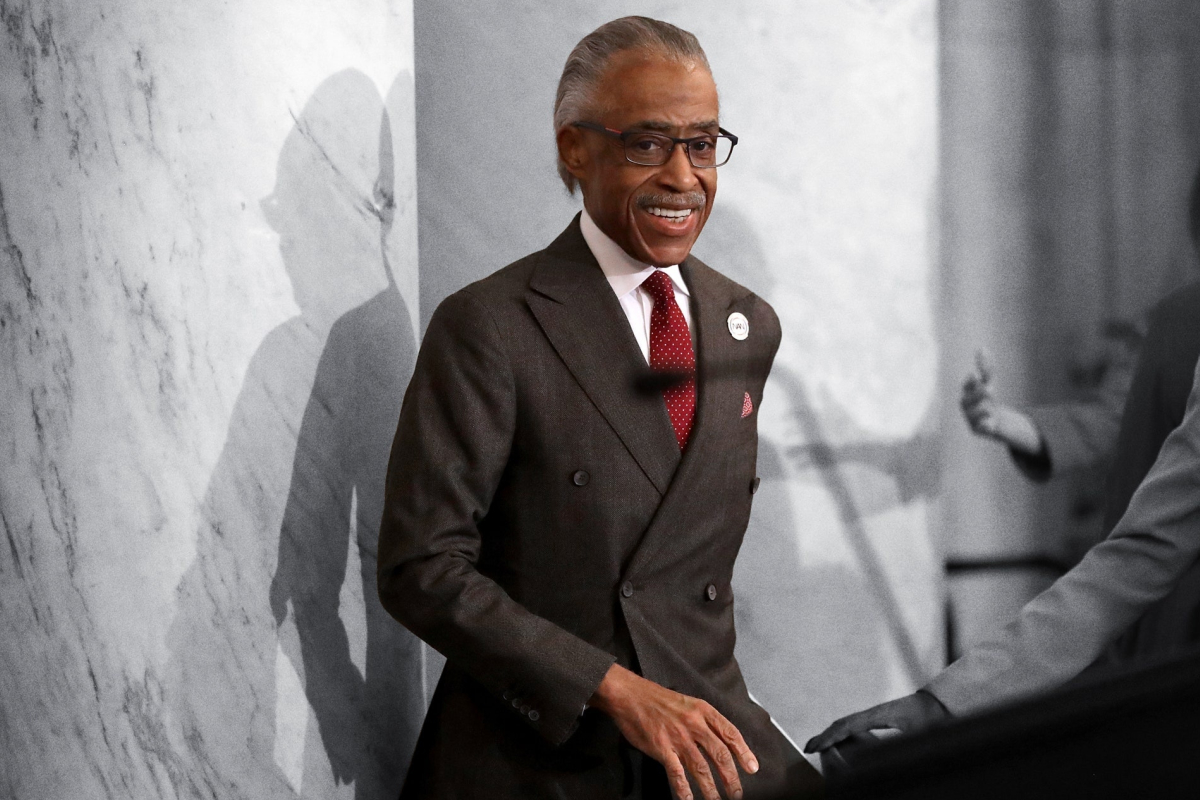 Reading Time:
3
minutes
Civil Rights activist Rev. Al Sharpton says new legislation has the potential to cause job loss and enforce racial stereotypes in the state
Civil rights activist Reverend Al Sharpton urged Governor Jared Polis, Speaker of the House Kathleen Becker, and members of the Colorado Gaming Commission to pause legislation that seeks to legalize mobile sports gaming. Rev. Sharpton emphasized that lawmakers should not move forward until the impact on casino workers and people of color is understood.  He calls on these leaders to take this into consideration as they work through the various types of stimulus to handle the impact of coronavirus.
Service industry workers, many of whom are low-income and from communities of color, are among the most vulnerable in this global pandemic. They are more likely to suffer financially from unexpected scheduling changes or sick days than those in other professions. He argues that now, more than ever, we must be thinking about inequality.
The Colorado Limited Gaming Commission approved nine sports betting rules for permanent adoption in early February, and regulators remain on target to reach the state's projected May 1 rollout. Rev. Sharpton says the problem does not lie in the rules changes, but in the subsequent attraction of "unsavory out-of-state hedge funds who profit off of job loss" due to this legislation.
Sharpton says that casinos need to consider the unintended consequences of opening their doors to these new opportunities.
The text of the letter is below.
Dear Governor Polis, Speaker of the House Becker, and members of The Colorado Gaming Commission,
As you are considering various types of stimulus to deal with the impact of the coronavirus, I sincerely hope you will consider the following. I write to you to express serious concern for the hasty move to legalize mobile sports gambling in Colorado. Even a cursory look at the parties pushing the legislation gives me pause about the wisdom of the legislation and it should give you pause too.
Online gaming in Colorado will inevitably attract unsavory characters who profit off of job loss. That's almost a given. But in looking at who specifically benefits from the legislation, it's difficult to understand why the state would want to reward bad behavior. Out-of-state hedge funds with long records of mass firings and shady dealings have come into the state to capitalize on mobile sports betting and based on their track record—middle class workers and minorities will be the first to be negatively impacted. My job is to spot those problems before they occur and to speak up about them before it's too late.
You don't need to look any further than Rhode Island-based Twin Rivers to start understanding the harm and the forces at play. Twin Rivers, which is owned and run by Soohyung Kim, a New York based hedge fund manager, purchased three Colorado casinos earlier this year. Twin Rivers has a long history of failing to support its employees and Kim and his fund, Standard General, has a long track record of investing in deals that have caused mass layoffs for workers — especially workers of color. Whether it's the 6,000 people who lost their jobs at Radioshack or the 2,400 people who were fired at American Apparel by Kim's mismanagement and disregard for working class people, Standard General does not seem like the type of company Colorado should automatically entrust with mobile sports gambling.
Twin River has time and time again operated with only the bottom line in mind. In 2017, Twin River announced it would slash healthcare benefits for workers, which tripled out-of-pocket costs for certain employees, just weeks after Massachusetts cleared the way in 2017 for the company to open a new casino in Tiverton. That same year, they threatened to layoff staff and replace them with private contractors, and to cut the remainders' healthcare benefits.
As this track record shows, if Mr. Kim, who already over-extended Twin River in his pursuit of potential mobile betting licenses, fails to make a profit, you can be sure that it will be the workers of the Colorado casinos that suffer. Colorado needs to pay full attention to who is profiting off of this new law to legalize online betting —otherwise, jobs WILL be lost. This is a real issue affecting real people.
Please take a deeper look at who is supporting the legislation to legalize online sports betting before you enact it into law. It's the least that Colorado's workers can ask of you. 
Sincerely, 

Reverend Al Sharpton
SOURCE Reverend Al Sharpton
NeoPollard Interactive Congratulates Virginia Lottery on Successful iLottery Launch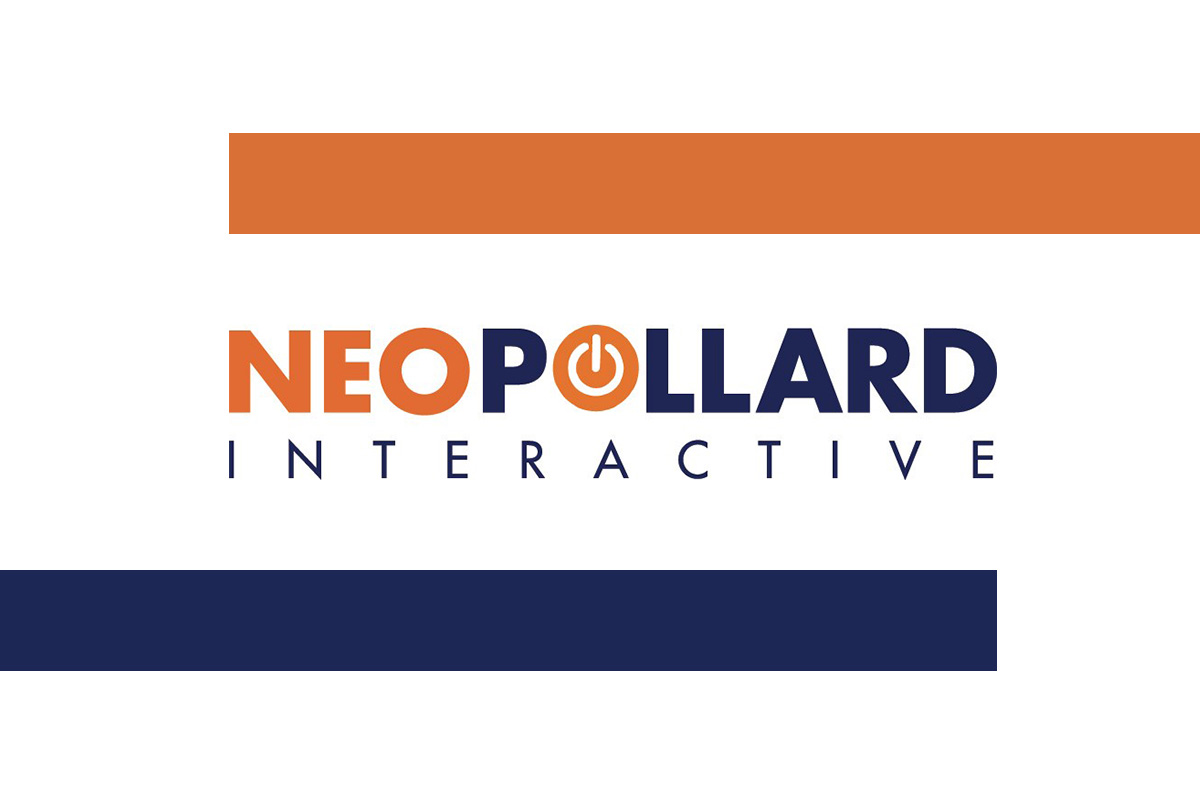 Reading Time:
2
minutes
Expanded partnership between NPi and the Virginia Lottery introduces full iLottery program to Virginia Lottery players
NeoPollard Interactive LLC is proud to celebrate the Virginia Lottery's successful launch of its comprehensive iLottery program on July 1, 2020. Through a five-year contract extension to October 2026, with an option for renewal to 2031, NPi is honored to strengthen its longstanding partnership with the Virginia Lottery to enhance its existing eSubscriptions solution to include single-ticket, same-day purchases of draw-based games and a compelling portfolio of NPi's industry-leading eInstant games at launch.
NPi first partnered with the Virginia Lottery to provide an enhanced eSubscriptions solution and related services in 2016, following a competitive procurement process. Since then, the Virginia Lottery has been leveraging NPi's NeoSphere iLottery platform and NeoDraw Central Gaming System to enable an end-to-end digital experience for players to purchase subscriptions online for Mega Millions, Powerball, and Cash4Life games. The eSubscriptions solution has grown significantly since launching in 2016, slated to generate $18 million this fiscal year, an increase of approximately 27% over fiscal year 2019.
With the introduction of a portfolio of the best performing eInstant games in North America, and the ability for players to purchase single tickets of their favorite draw-based games, the Virginia Lottery is just the sixth lottery in the U.S. to offer the capability for players to purchase a full suite of lottery games online. The timing of today's launch is significant in that the legislation enabling online lottery sales comes into effect as of July 1, 2020. The Virginia Lottery team was steadfast in their commitment to delivering iLottery on this date to maximize funds raised for K-12 public schools.
"The collaboration between the Virginia Lottery and NPi teams demonstrates a shared commitment to bring a top quality online lottery option to Virginians," said Virginia Lottery Executive Director Kevin Hall. "We are excited that our customers now can access our games wherever they are and whenever they want. By modernizing the way we deliver our products, we provide the convenience consumers have come to expect and also strengthen our ability to continue generating millions of dollars for Virginia's K-12 public schools."
"NPi is honored to celebrate with the Virginia Lottery team who worked tirelessly to ensure a successful launch of its iLottery offering today – the first day authorized by the legislature," said Liz Siver, General Manager, NeoPollard Interactive. "This exciting day is the culmination of the Virginia Lottery's careful attention to every fine detail of its program planning, strategy, and goals to ensure it will delight players and maximize funds in support of public education. We are grateful to our partners in Virginia for entrusting the success of its iLottery offering to NPi!"
The contract extension provides for an additional term of NPi's iLottery managed services, including player experience services, such as NPi's 24/7 Customer Support Center, and revenue-generating services such as game content and development as provided by NPi's in-house Game Studio. The launch of the Virginia Lottery's comprehensive iLottery program stands as a testament to NPi's stature as the trusted provider of the most profitable iLottery programs.
SOURCE: NeoPollard Interactive
Sporting Solutions partners with SCCG Management to accelerate U.S. strategy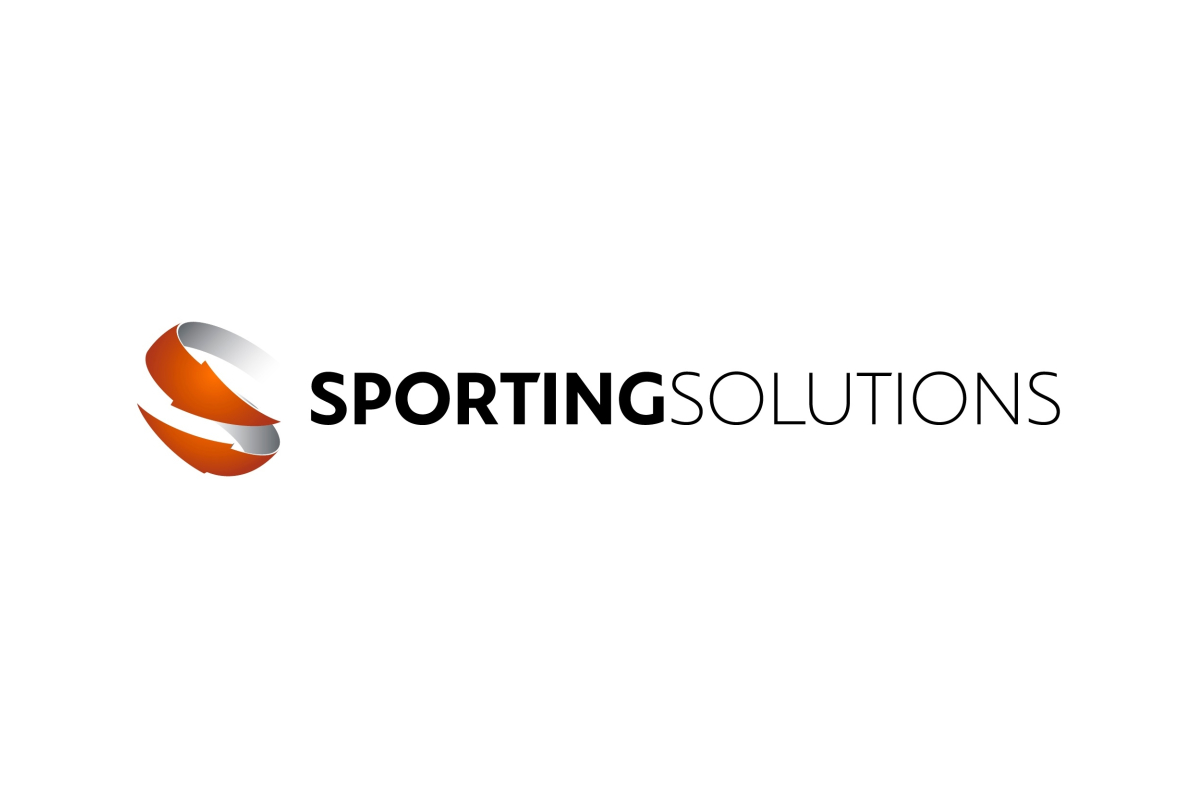 Reading Time:
2
minutes
Leading sportsbook and lottery supplier Sporting Solutions has teamed up with U.S.-based consultants SCCG Management to accelerate its entry into the North American sports betting market.
SCCG will provide business development and strategic support to Sporting Solutions in the region, as the sportsbook supplier builds on its success in highly competitive and regulated global jurisdictions.
Alongside fully automated solutions for pricing and risk management, which leverage and incorporate machine management techniques from global financial markets to generate bespoke odds, Sporting Solutions will supply its cutting-edge sportsbook software and trader tooling. The dynamic, modular and highly configurable offerings are designed to give U.S. operators an alternative to the manual and inflexible approach of incumbent solutions.
Sporting Solutions has long been regarded as a market-leader for U.S. sports, with an extensive suite of proprietary models powered by access to a wide range of official data and overlaid with superior pricing and trading expertise. Its latest offerings are complemented by a range of features for U.S. players designed to enhance the customer experience and improve business performance.
With a head office in Las Vegas, SCCG Management has extensive experience providing business and product development services in the U.S. betting and gaming market, partnering with some of the industry's leading operators and suppliers, including Betfred.
Edward Peace, Managing Director of Sporting Solutions, said: "We are pleased to be bringing SCCG Management on board to assist with our North American operations and have high hopes for the opportunities the partnership will present." He added: "Our combined expertise will serve as a major advantage as we move to fast-track our growth strategy in the region and build on our strong international brand presence to gain market share in sports betting states."
Stephen Crystal, Managing Partner at SCCG Management, said: "Sporting Solutions' value proposition is unique in the way it helps operators deliver a bespoke, highly differentiated sports betting experience to their customers. Their pricing, risk management and software solutions are proven to help partners improve hold percentages, grow handle and win market share in competitive markets around the world, and we believe they will prove highly disruptive in the U.S. market.
"We will work closely together to cement the company's unique market position, leveraging their established skills and products as well as our experience in driving growth in the ever-changing sports betting landscape."
Sporting Solutions was acquired in June 2019 by FDJ Gaming Solutions, an FDJ Group company, to support its B2B strategy, which is focused on driving growth from international markets.
Amelco secures Colorado regulatory approval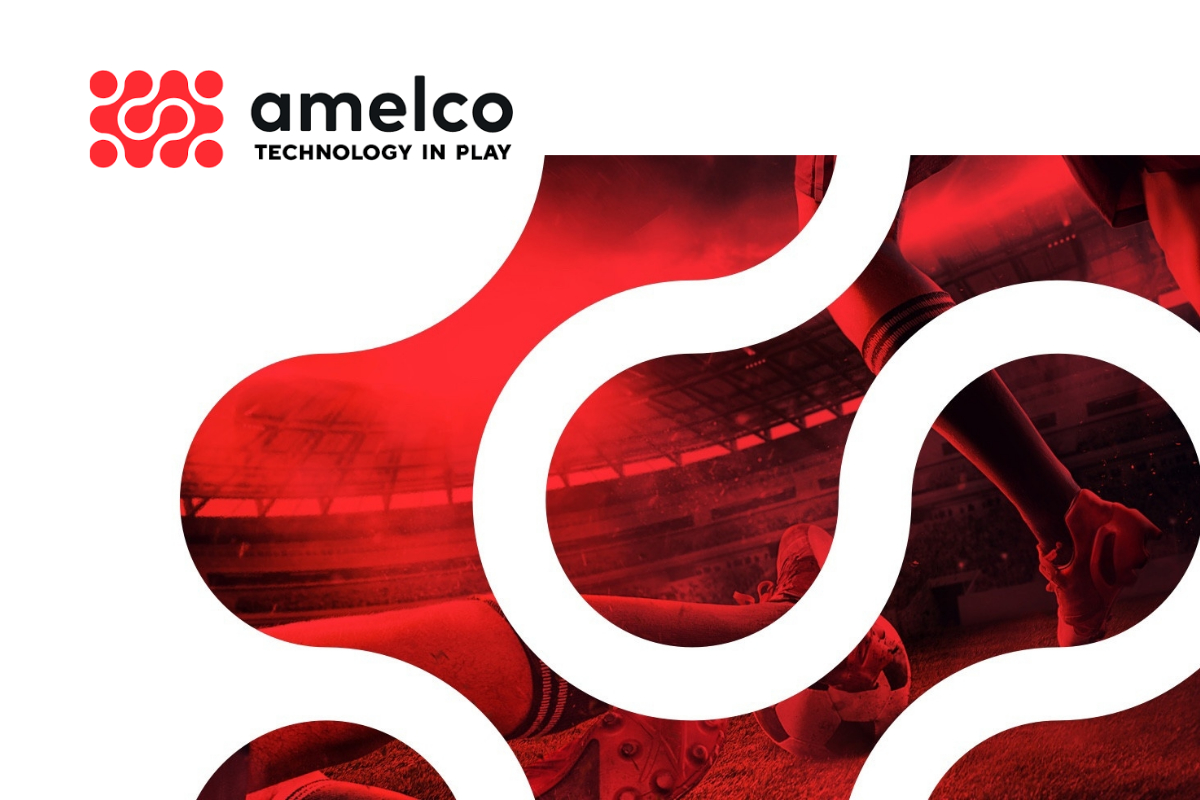 Reading Time:
< 1
minute
Amelco, the leading sports betting software and trading services provider, has secured yet another major US milestone, receiving regulatory approval to operate in the state of Colorado.
The supplier of choice for the U.S. industry's multi-territory tier one operators, including Flutter Entertainment and FOX Bet, the Colorado licence is the latest landmark in Amelco's US development roadmap.
Already live in Colorado with the Stars Group, the provider is set to launch its second sports betting platform, BetWildwood, later in July – via a joint venture with ISI Race & Sports to deliver Wildwood Casino's inaugural online sportsbook.
Commenting on its Colorado expansion, Brandon Walker, Head of Business Development at Amelco said:
"I'm delighted to announce that Amelco has added another licence to our growing list of US states where will be doing business – highlighting our platform's capability to meet any compliance requirement.
"As well as the Stars Group, we're set to deliver Wildwood Casino's first online sports betting offering, one of Cripple Creek's most popular VIP-centric locations, with a series of further major sports wagering partnerships due to be announced later in the year."
With more than a decade of experience in supplying tailored software solutions, Amelco provides bespoke enterprise sports betting and trading platforms to a large number of leading sportsbooks around the world.