Kronoverse to Forge New Paths in the esports Industry Through Partnership with ESL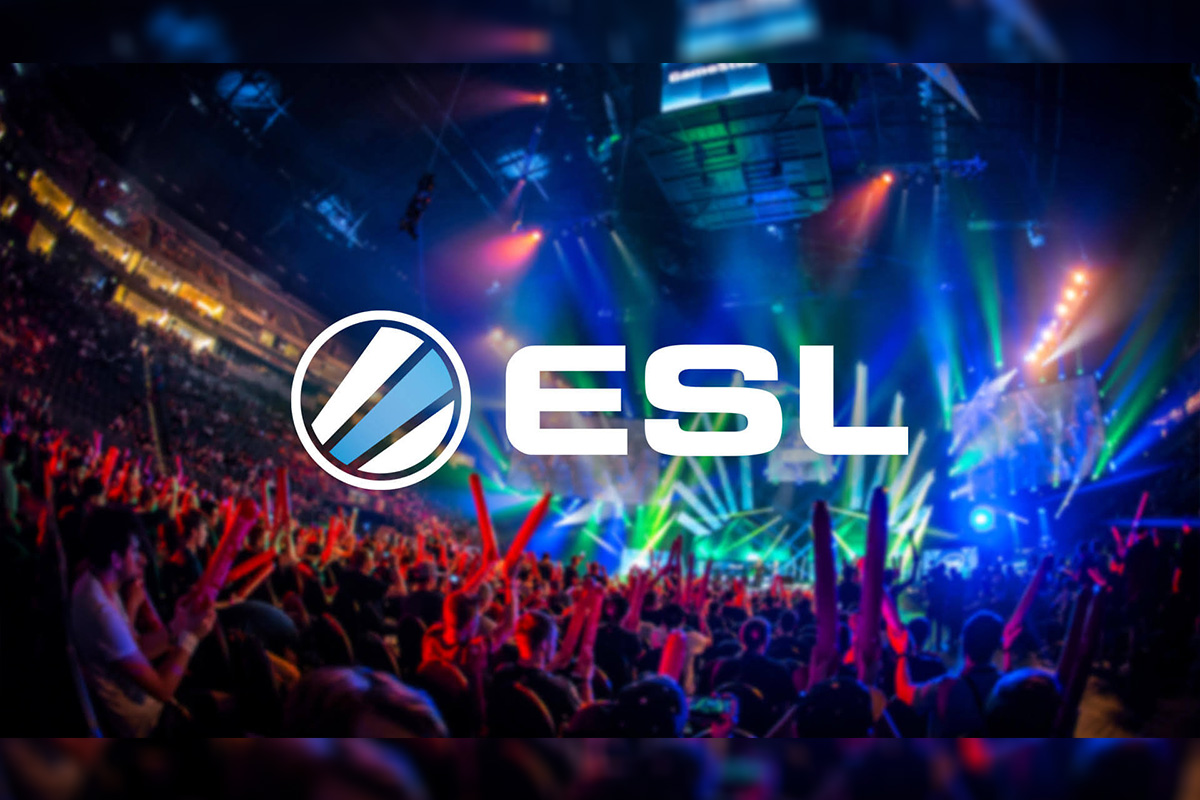 Reading Time:
2
minutes
Kronoverse Inc., today announced a partnership with the world's largest esports company, ESL, to develop and scale Kronoverse's upcoming CryptoFights game and the entire Kronoverse gaming platform.
"ESL knows what it takes to succeed in the ever-growing esports industry as the oldest and most successful esports company in the world," says Adam Kling, CEO and founder of Kronoverse. "We're confident our partnership with ESL will enable us to fully develop the Kronoverse platform. This includes everything from attracting more indie game developers to solving problems in competitive gaming such as cheating."
ESL will serve as a strategic partner and facilitator in Kronoverse's growth. Kronoverse was created by Kling when he recognized the power of the blockchain and how it can be used in gaming to solve problems in the gaming industry. Kronoverse seeks to elevate the esports industry through native cash tournaments, better game integrity, true item ownership, more game choices, and transparent network analytics.
As a gaming platform, Kronoverse will benefit greatly from ESL's history of providing the best experiences for competitive players. ESL understands what it takes to put on the greatest competitions for esports athletes like hosting ESL One Cologne, the most successful CS:GO tournament in the world.
Kronoverse's partnership with ESL opens up a new world of possibilities to forge new frontiers in the wild west of esports. This is possible thanks to ESL's experience and dedication to competitive gaming for nearly two decades. As exemplified by building VR esports from the ground up, ESL has proven its ability to evolve with new technologies while consistently providing the best esports stages and competitions for gamers.
"We're excited to move forward with ESL because we share the vision of creating opportunities for progression and participation in the esports industry," said Kling of Kronoverse's development partnership with ESL.
About Kronoverse
Founded in 2018, the Kronoverse platform is creating a new world of competitive gaming by combining blockchain technology with online gaming. Built on Bitcoin SV, Kronoverse is a monetization & technology platform that helps game developers thrive in the fast-growing esports industry. Kronoverse is developing unique solutions for the esports industry related to game integrity, permanent match playback, player audit trails, and player screening to create a new form of competition that makes esports more accessible for gamers around the world. In January 2020, Kronoverse completed its second round of beta testing for its first game CryptoFights, a skill-based strategy fighting game.
About ESL
ESL is the world's largest esports company. Founded in 2000, ESL has been shaping the industry across the most popular video games with numerous online and offline esports competitions. The company operates high profile, branded international leagues and tournaments under the ESL Pro Tour including ESL One, Intel® Extreme Masters, ESL Pro League, and other premier stadium-size tournaments, to more clearly define the path from zero to hero. ESL also produces the ESL National Championships, grassroots amateur cups, and matchmaking systems, creating a world where everybody can be somebody. With offices all over the world, ESL is leading esports innovation on a global scale through the combination of global ESL competitions, amateur leagues, publisher activations, and more. ESL is a part of MTG, the leading international digital entertainment group. about.eslgaming.com
SOURCE Kronoverse
Bitcoin Gaming Pioneer Cloudbet Marks Stablecoin Foray With Tether Launch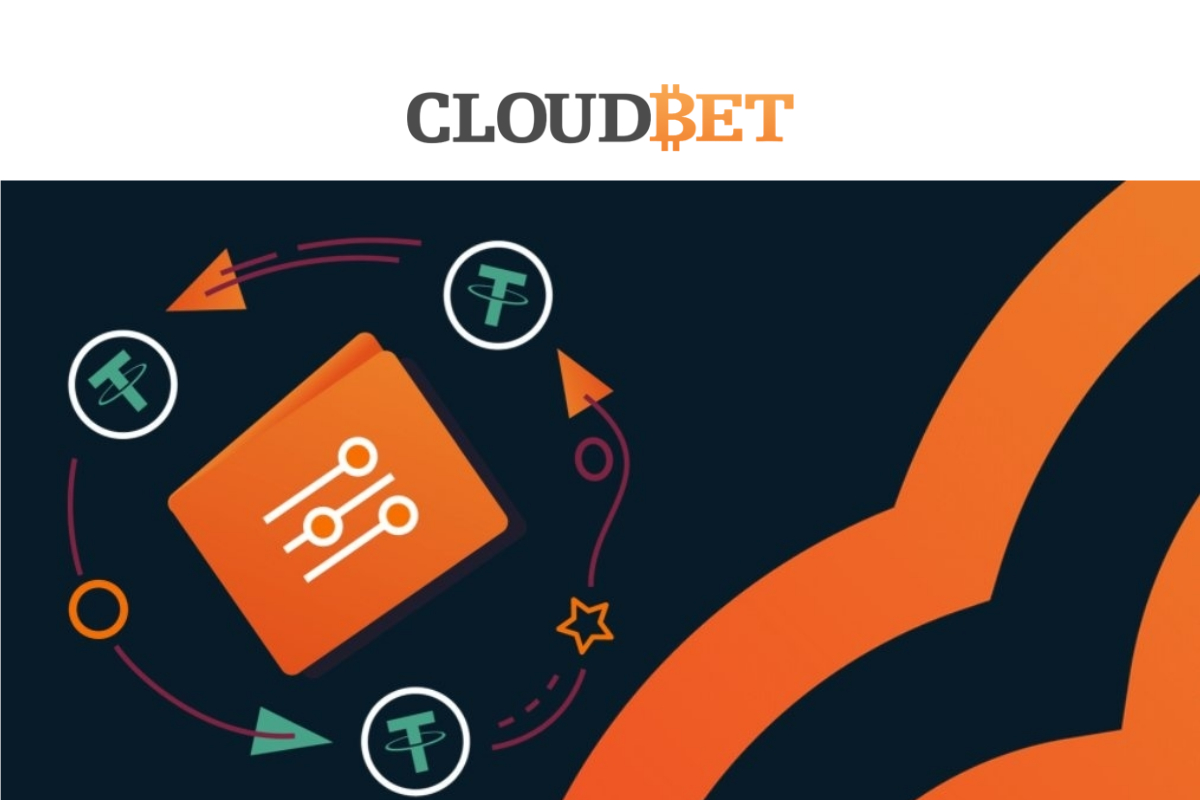 Reading Time:
2
minutes
Cloudbet, the pioneering crypto sportsbook and casino, has added USD Tether to the portfolio of coins available to its customers, marking the operator's first foray into stablecoin betting.
After a month of testing with a small group of players, Cloudbet has now enabled all of its customers to deposit, withdraw and bet with USDT, the digital token whose value is linked to the U.S. dollar.
New players who deposit USDT with Cloudbet are eligible for a welcome bonus of up to 1000 USDT. Customers can buy the coin on the site with their credit cards or Apple Pay.
Since launching in 2013, Cloudbet has built a well-earned reputation as a trusted bitcoin operator that added Bitcoin Cash in early 2018 and Ethereum earlier this year. USDT and Ethereum are among the host of new features on Cloudbet's new website, which the company launched at the end of April.
Other feature additions include UFC in-play betting, new language options and a comprehensive esports vertical, all aimed at making Cloudbet's all-round offering a definitive market leader in crypto gaming."We've accelerated our feature rollouts tremendously, thanks to the systems and processes we put in place to build the new website," a Cloudbet spokesman said. "The market can look forward to many more new features and new coins in the coming months."
Stablecoins such as USDT have been put forward as a solution for players seeking to protect the value of their cryptocurrency winnings from the extreme fluctuations in price experienced by holders of non-stablecoins.
Because its value is fixed on a 1-to-1 basis with the USD, the fiat value of winnings in Tether does not fluctuate along with market prices. For this reason, stablecoins have been offered up as the key to winning over a more fiat-friendly audience to experience the benefits of cryptocurrency gaming.
"Since launch, a fundamental part of our philosophy has been about empowering players with technologies that solve their problems," Cloudbet's spokesman said. "USDT and stablecoins are an extension of that."
Cloudbet's sportsbook offers the best prices and highest limits on a multitude of global sporting markets around the world, while the Cloudbet casino has hundreds of slots and live-dealer table games.
1000X BUSTA – Get ahead of the curve in this unique and innovative gaming experience!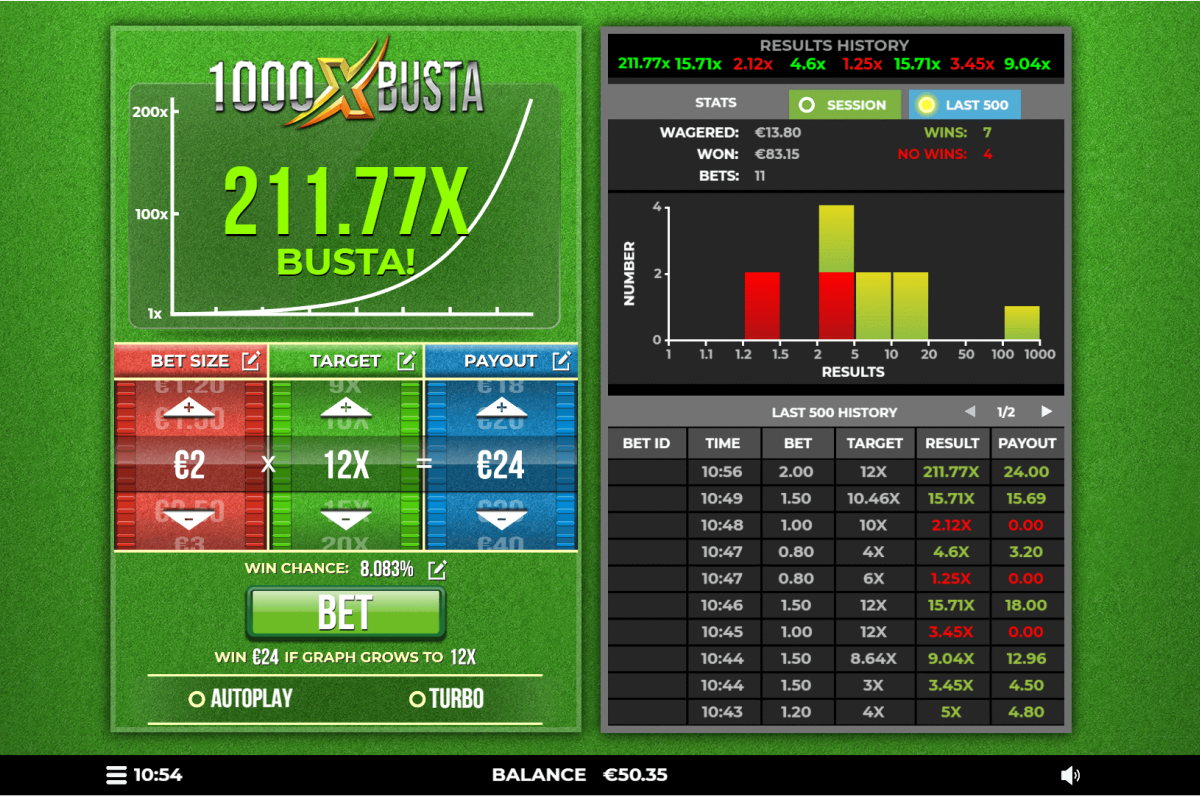 Reading Time:
< 1
minute
The ultimate fun & exciting multiplier game has today been released by 4ThePlayer.com.
Inspired by the legendary Crypto Busta/Crash games and reinvented for Real Money RNG casinos. 1000X BUSTA is a simple yet satisfying game where you can bet on an increasing multiplier – hoping the multiplier hits your target before it BUSTA!
The game also features Cash Out, can you hold on and Cash Out just before it BUSTA!?
Like data? This game has it all including advanced infographics and configurable expert auto play.

"After the success of 100 Bit Dice, we are proud to release our second crypto inspired game, 1000X BUSTA! This game has wide appeal, it is not just for Crypto aware players but any player who enjoys action packed, innovative table games"  Said Andrew Porter CEO of 4ThePlayer.com
Simon Hammon, CPO at Relax Gaming, said: "1000X Busta brings something new and fresh to the online casino community with its unique twist on a crypto classic. We are proud to offer this great game format through our Silver Bullet program with 4ThePlayer.com who continue to challenge the market and deliver innovation and new concepts"
The game is available today, via the Relax Silver Bullet platform.
Join FreeBitcoin's Bitcoin Halving Party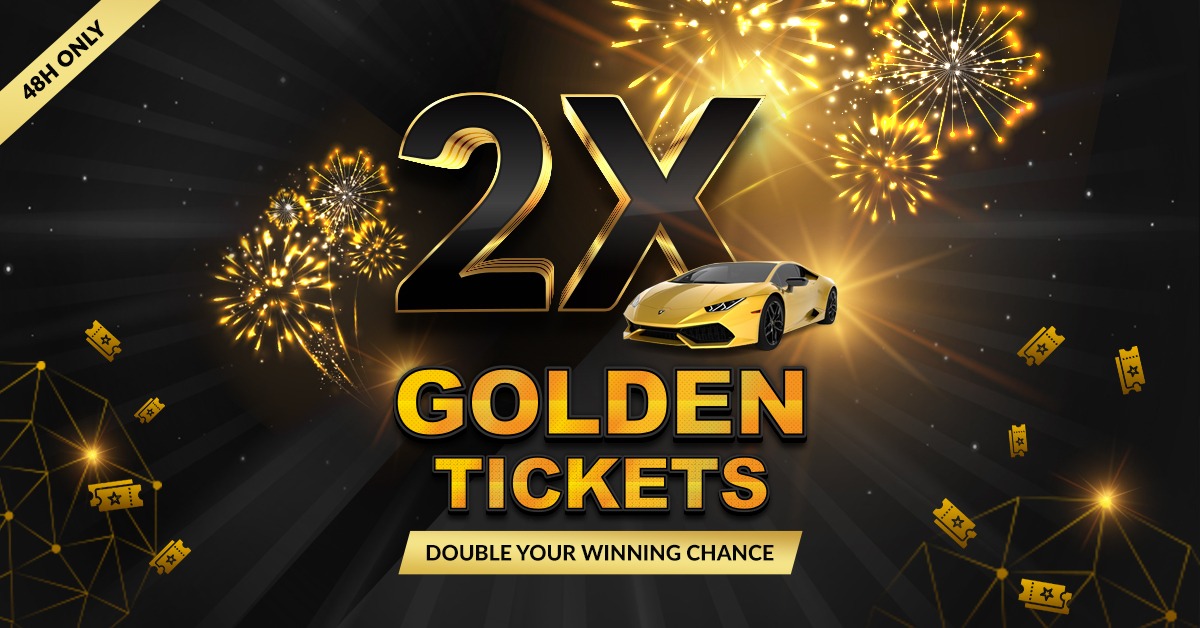 Reading Time:
< 1
minute
At 7:23 p.m. UTC, on Monday, 11th May 2020, the crypto-community got what it was waiting for.
The highly-anticipated Bitcoin Halving event finally took place. Even though varying degrees of the lockdown affect your plans to properly celebrate the occasion, here's how you can join the party online:
FreeBitco.in, the oldest-existing bitcoin faucet, is throwing a lockdown-friendly DOUBLING Party where you could stand a chance to win a Lamborghini!
FreeBitco.in's Bitcoin "Doubling" Party Goes Live on Sunday
The Bitcoin block reward has dropped from 12.5 to 6.25 BTC, and FreeBitco.in is celebrating the event with a Doubling. Let's go into detail:
The website is currently running a Golden Ticket contest, which entails the following steps:
Create an account/login at FreeBitco.in
Play the game to collect Golden Tickets/Buy Golden Tickets for 0.000125 BTC each
A provably fair draw picks out a winner
The winner gets a Lamborghini!
So, on 17th May, at 10:00 a.m. UTC, FreeBitco.in is offering 2X Golden Tickets for 48 HOURS ONLY!
Every Golden Ticket you earn through play is doubled
Every Golden Ticket you buy for 0.000125 BTC is doubled
The more tickets you collect, the higher your chances of winning a Lamborghini. All you have to do is create an account in seconds at FreeBitco.in, and you can join the festivities from 10:00 a.m. UTC on 17th May to 10:00 a.m. UTC on 19th May.