AGA CEO Statement on Economic Impact of COVID-19 on U.S. Casino Gaming Industry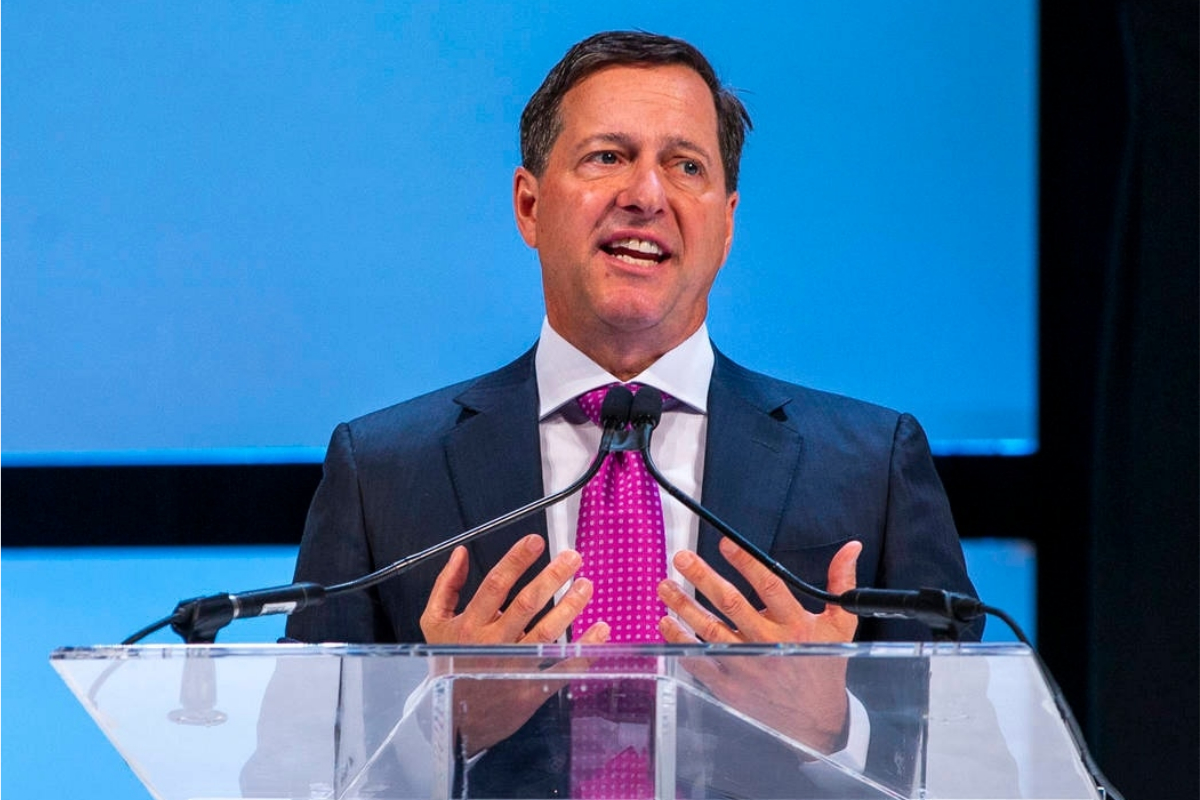 Reading Time:
2
minutes
American Gaming Association President and CEO Bill Miller released the following statement on the economic toll the COVID-19 outbreak is having on the U.S. casino gaming industry:
"An estimated 616,000 casino gaming employees are prevented from working because of the important health and safety decisions made by state governments. Nearly all (95%) of the country's 465 commercial casinos, and three-in-four (76%) of the country's 524 tribal casinos, have shuttered their doors.
"The impact on our employees, their families, and communities is staggering, and the implications extend far beyond the casino floor. Leading technology companies that supply the industry, and the nearly 350,000 small business employees that rely on gaming for their livelihood, are also feeling the devastating blow of this unprecedented public health crisis.
"The federal government must act swiftly and comprehensively to get America's hospitality employees, and the small businesses that support them, back to work. Gaming employees, their families, and communities are bearing the brunt of this economic standstill and will continue to suffer if Congress and the administration don't take immediate action.
"In total, these mass closures will rob the U.S. economy of $43.5 billion in economic activity if American casinos remain closed for the next eight weeks.
"Gaming is an economic engine, employing millions of local residents, generating community investment through vital tax revenue, and supporting small businesses in communities all across the country."
Background
Casino closures risk nearly $74 billion in total wages annually for workers and their families.
Casino gaming supports $41 billion in annual tax revenue and tribal revenue sharing nationwide – essential support for local hospitals, first responders, and vital public services.
Half the jobs our industry supports are at non-gaming businesses such as restaurants and local shops – all will be dramatically affected by a local casino's closure.
Casino gaming is vital to local small businesses, delivering $52 billion annually in small business revenue, including construction, manufacturing, retail, and wholesale firms.
More information on COVID-19's impact on U.S. casino industry workers and local communities is available here.

ICRG Receives a $600,000 Donation from Bally's Corporation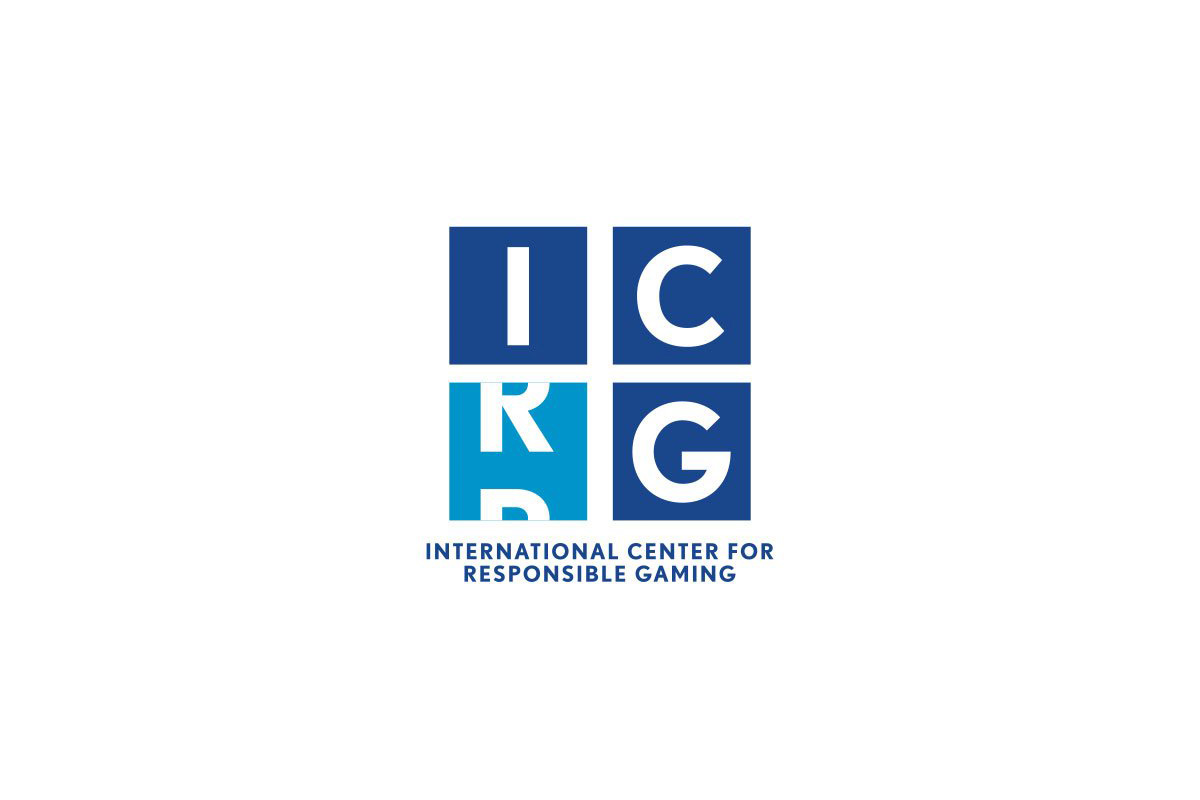 Reading Time:
2
minutes
The International Centre for Responsible Gaming (ICRG) has announced that it has received a $600,000 donation from Bally's Corporation to support multi-year, cutting-edge scientific research on gambling among young adults and the usage and effectiveness of responsible gambling tools.
"With this grant, Bally's Corporation has taken a giant stride toward understanding the health risks of young adult gamblers and improving the effectiveness of existing responsible gambling tools. The ICRG salutes Bally's Corporation for making such a huge impact on the field of gambling studies," said ICRG President Arthur Paikowsky.
The ICRG will invite scientists from around the world to apply for these grants in a rigorous competition that ensures funding only the highest quality research. The ICRG will also sponsor programming that will extend the research findings of these projects beyond academia and provide guidelines to the gaming industry for effective responsible gambling strategies.
"We take seriously our responsibility to educate the public, including young adult gamblers, and our employees about responsible gaming, Bally's is committed to this work. We look forward to working with ICRG on cutting-edge scientific research on gambling among young adults and the usage and effectiveness of responsible gambling tools," said Robeson Reeves, President of Interactive at Bally's Corporation.
Since its establishment in 1996, the ICRG has become a prominent funding source in problem gambling research, yielding hundreds of articles published in peer-reviewed scientific journals. The donation will also help fund several programmes designed to educate treatment providers, responsible gambling professionals, regulators and public policy makers about gambling disorder and responsible gambling.
ICRG-funded research has informed the industry about the health risks of casino employees, created the only research-based website on college gambling, and launched a national campaign to make parents and teachers aware of youth gambling. Projects currently in process are evaluating the responsible gambling tool of self-imposed limits on time and money spent gambling and the national impact of sports wagering.
Gaming Americas Weekly Roundup – August 8-14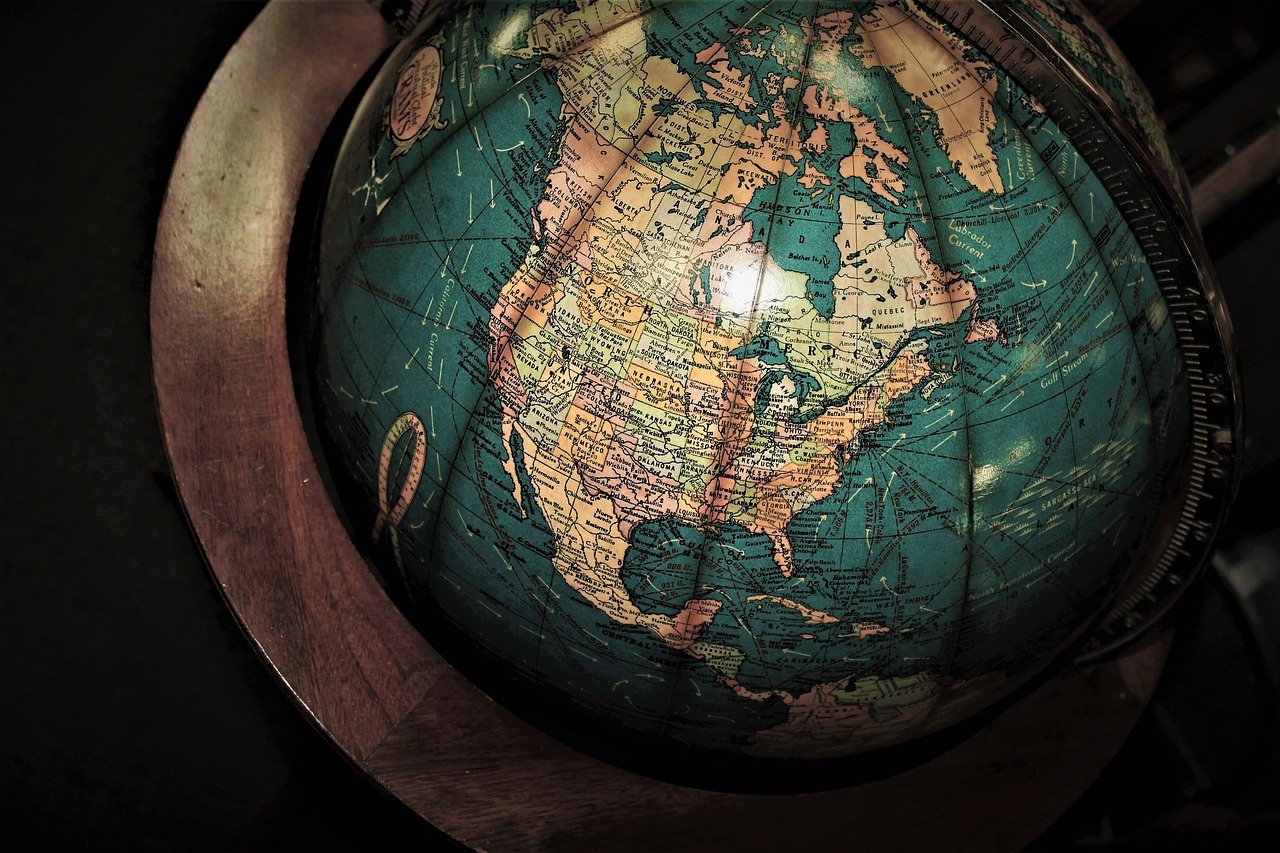 Reading Time:
2
minutes
Welcome to our weekly roundup of American gambling news again! Here, we are going through the weekly highlights of the American gambling industry which include the latest news and new partnerships. Read on and get updated.
Latest News
Playmaker Capital has announced that it has acquired 100% of the digital assets of sports media publisher, JuanFutbol.
GameSquare Esports has scheduled its second-quarter 2022 financial results conference call with the investment community on Monday, August 29, 2022, at 8:00 am ET.
Sports betting entrepreneur Joey Levy and media mogul Jake Paul announced the creation of Betr, the first direct-to-consumer micro-betting focused sports betting company.
Novibet announced a new multi-year market access agreement with Caesars Entertainment, providing Novibet the opportunity to conduct online sports betting and iGaming operations in New Jersey.
Flutter Entertainment has provided independent research funding to the Responsible Gambling Council in Canada to support first-of-its-kind baseline research to inform global marketing and advertising standards in gambling for Operators and Regulators.
Table Trac has announced that it has signed an agreement to install the CasinoTrac management system at both the Bighorn Casino and the Longhorn Casino in Las Vegas, Nevada.
Barstool Sportsbook has announced plans to open the first physical sports betting facility at a NASCAR track.
New Partnerships
Evolv Technology has entered into a partnership with Hard Rock International. As per the deal, Evolv will support the casino's mission to improve the overall customer experience at the Seminole Hard Rock in Hollywood, FL and in Tampa, FL by installing the company's free flow, touchless security screening technology.
Betsson has become the sponsor of Brazilian football team Club Athletico Paranaense. Betsson will feature on the lower back of the club's shirt, with the deal running until the end of 2023. The brand's logo will additionally be visible on the team's women's kit.
ODDSworks has finalised an agreement to bring Jumbo Technology's unique and innovative casino-proven games to the North American market via its BETguard remote game Server.
U.S. Integrity has announced a comprehensive partnership with the Silver Reef Casino, which is preparing to launch its sportsbook in the state of Washington. U.S. Integrity will provide integrity monitoring services via its proprietary dashboard to Silver Reef Casino and Lummi Tribal Gaming Agency.
Caesars Entertainment and the Eastern Band of Cherokee Indians announced their partnership in the development of Caesars Virginia, which officially breaks ground in Danville last week.
IGT has signed a multi-year contract with Nisqually Red Wind Casino in Washington State. Under the terms of the agreement, Nisqually Red Wind Casino in Olympia will leverage the award-winning IGT PlaySports platform, deploy IGT PlaySports betting kiosks and partner with the IGT trading advisory team.
WynnBet and SportsGrid announced a strategic programme sponsorship of the In-Game Live All Access Saturday edition. The WynnBet content sponsorship will include major sports betting coverage focused on college events, MLB, NBA, NHL and more.
New Appointments
Gaming Laboratories International (GLI) has announced the promotion of three client services staff to new positions. Patrick Cottingham is now Client Services Manager, and Jamie Garcia and Christos Karountzos are now Senior Account Executives.
BCLC's Board of Directors announced that Pat Davis has been appointed BCLC's President and CEO.
Light & Wonder Inc. has appointed Roxane Lukas as its Chief People Capability Officer (CPCO).
Gaming Americas Weekly Roundup – August 1-7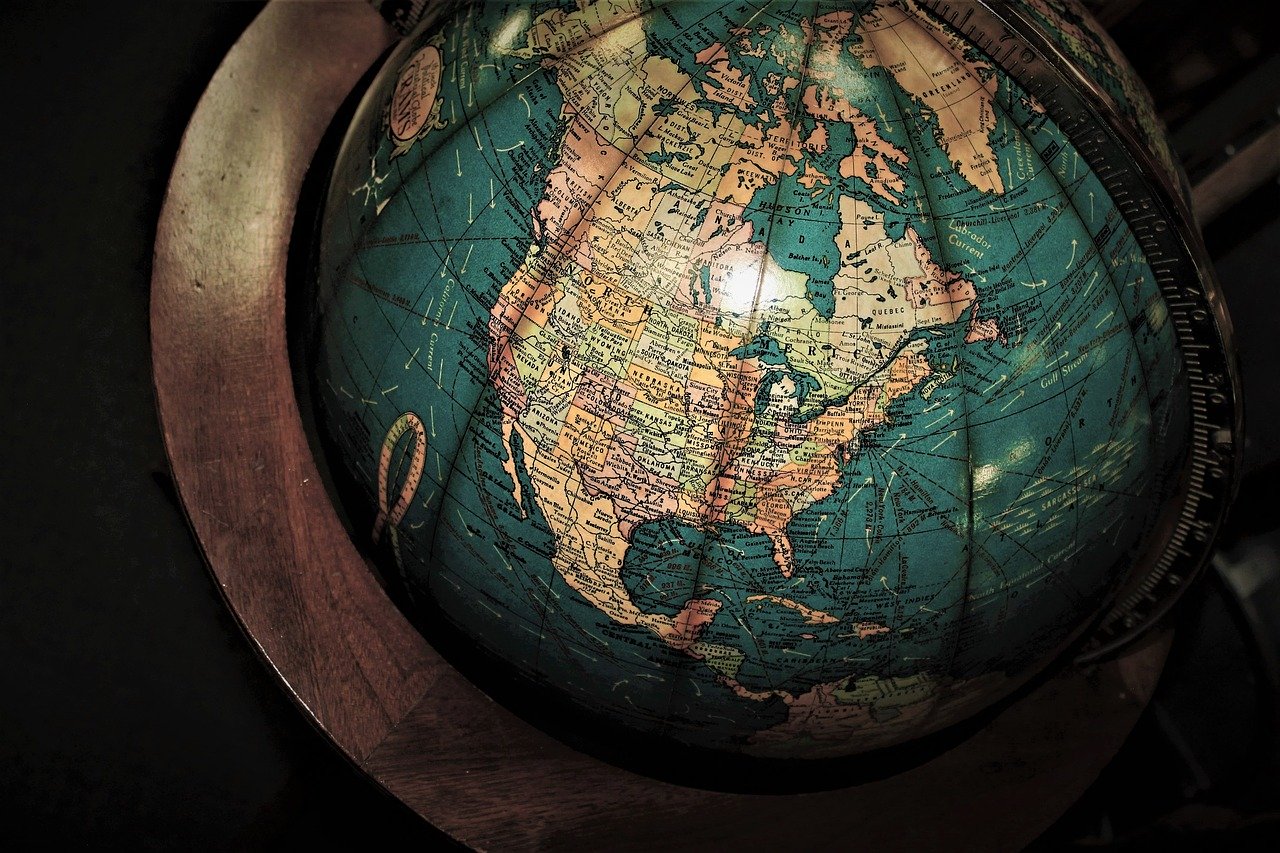 Reading Time:
2
minutes
Welcome to our weekly roundup of American gambling news again! Here, we are going through the weekly highlights of the American gambling industry which include the latest news and new partnerships. Read on and get updated.
Latest News
Lotto.com, the first digital platform for ordering lottery tickets on any device, with no app download or deposit required, has announced its expansion into three new states: New York, Texas and Colorado.
The Sports Betting Conference Committee has reached an agreement on legislation to legalise sports betting in Massachusetts. The legislation would allow for wagering on both professional and collegiate sports in the Bay State.
Rush Street Interactive (RSI) has opened its BetRivers retail sportsbook in Maryland last week, in partnership with Bingo World, featuring 12 self-service kiosks and three over-the-counter machines on a 3000-square-foot facility.
WarHorse Gaming held its second groundbreaking during an event at Horsemen's Park, the future site of WarHorse Omaha. The event took featured remarks from Lance Morgan, President and CEO of Ho-Chunk Inc, Garald "Wally" Wollesen, Nebraska Horsemen President, and others.
OddsJam has announced that it has completed the acquisition of OddsBoom, an odds comparison platform. The purchase will help OddsJam expand its presence as a premium content and data provider for regulated sports betting.
PLAYSTUDIOS Inc., the creator of the playAWARDS loyalty platform and an award-winning developer of free-to-play mobile and social games that offer real-world rewards to players, has launched its new blockchain division, playBLOCKS.
New Partnerships
Resorts Digital Gaming has signed a pioneering deal with casino influencer team the Slot Squad to create a unique online experience for their customers. In a first-of-its-kind partnership, the Slot Squad joins Resorts Live, a proprietary platform developed by RDG to showcase online casino games and content.
Codere presented at a press conference held at the Más Monumental stadium, its step forward in sponsorship of the Club Atlético River Plate of Argentina. The gaming operator acquires the Club's "Main sponsor" category, being placed on the front of the official game and training shirt.
The Detroit Lions announced a partnership with Soaring Eagle Casino and Resort which includes presenting partnership on the upcoming "Inside the Den" television specials, weekly "Inside the Pride" episodes for the 2022 season as well as Power Hour presented by Soaring Eagle Casino and Resort at Ford Field on Detroit Lions gamedays.
SB22 has partnered with Optimove. The partnership demonstrates SB22's focus on developing highly tailored promotions using Artificial Intelligence and Machine Learning to enhance its operator portfolio's marketing capabilities by executing sophisticated CRM Marketing campaigns.
Sirplay has partnered with blockchain sportsbook Moonbet, setting out a joint objective to internationally rollout "Web3 sports betting".
Bally's Corporation has announced a marketing partnership designating Bally Bet as an official sports betting partner of New York Yankees.
Catena Media has announced a significant media agreement in North America, signing a multi-year partnership with Advance Local's NJ.com.
New Appointments
Aruze Gaming America (AGA) has appointed Kurt Hansen as its new Vice President of iGaming. His responsibilities will include building and strengthening the company's iGaming products. He will oversee all the company's iGaming operations as its new VP.
FanDuel Group has appointed Carolyn Renzin to the position of Chief Legal Officer. Renzin will continue in her role as Chief Compliance Officer for FanDuel Group.