MGM Resorts International Pledges $1 Million For Employee Emergency Fund And Donates Close To Half A Million Pounds Of Food, Equivalent To 400,000 Meals Across The US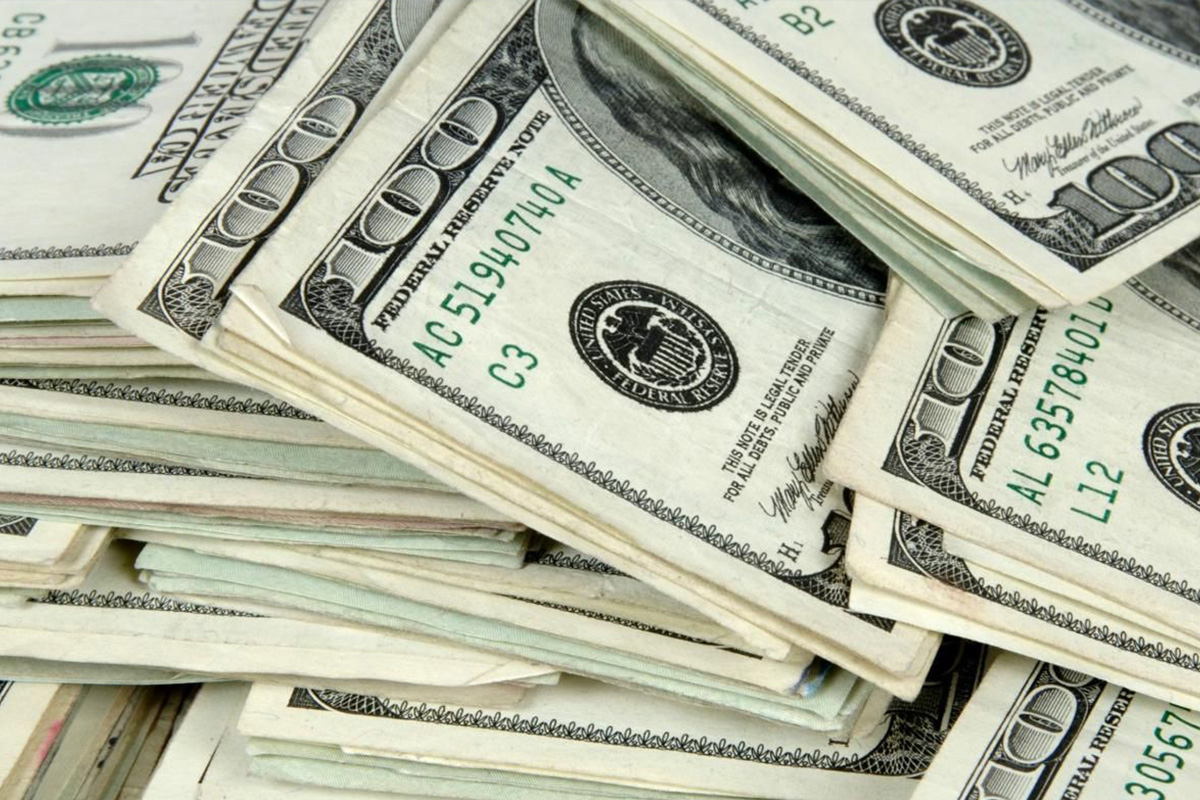 Reading Time:
4
minutes
MGM Resorts International announced an array of initiatives intended to support those impacted economically by the coronavirus (COVID-19) pandemic, including a $1 million crisis and disaster relief pledge into an employee emergency grant fund and donating the equivalent of 400,000 meals across the United States.
"As we confront extraordinary events and an unprecedented  global pandemic crisis, we know that this is an extremely challenging and uncertain time for many of our employees, their families, friends and neighbors and we are committed to help those in need," said Bill Hornbuckle, Acting CEO and President of MGM Resorts International. "We have done a number of things to help our colleagues, including significantly expanding eligibility coverage for the MGM Employee Emergency Grant Fund. MGM Resorts International is donating $1 million towards disaster relief to offer additional support to employees impacted by the crisis and who may be experiencing hardships."
Hornbuckle added, "We've also stepped up our commitment to communities around the country. Over the past week, MGM has donated the equivalent of 400,000 meals through local food banks to alleviate food insecurity in the United States."
In November, MGM Resorts launched its bold vision for social impact and sustainability, Focused on What Matters, a companywide program focused on a goal-centered approach to making positive impacts in its communities. Company goals by 2025 include 5 million meals to be donated through its Feeding Forward program and surpassing 1 million volunteer hours within the community.
"In battling the current global crisis, at MGM Resorts we intend to embrace humanity, exemplify inclusion and exhibit compassion. Our commitment to our employees and the communities in which we operate, conduct business and serve our customers, remains steadfast," said Jyoti Chopra, Senior Vice President, Chief Diversity & Sustainability Officer for MGM Resorts International.
Additional information below:
MGM Resorts Emergency Relief Fund
The MGM Resorts Emergency Relief Fund provides employees and their immediate families with short-term relief in making payments or to meet obligations during unexpected hardships and emergencies. MGM Resorts' $1 million pledge will provide expanded coverage for the fund to assist those impacted by the coronavirus, including: full-time employees, on-call employees and those facing layoff, separation or furlough.
Community Food Donations Across the Nation
Because of the difficult decision to temporarily close its properties across the country, to date MGM Resorts International has donated over 480,000 pounds of food – or 400,000 meals – to the communities in which it operates. The company is working with local food banks to ensure all available fresh food from its resorts is safely and quickly donated to charitable organizations in several underserved areas.
MGM Resorts International (Las Vegas, NV): Across Las Vegas, MGM Resorts has provided extensive on-the-ground support and in-kind donations to several local community organizations and agencies. So far, the resort group has donated 301,000 pounds of food to Three Square Food Bank, providing 251,000 meals to community members in need. Nonperishable food has been donated from multiple MGM Resorts' properties across The Strip along with bags for the distribution of food and meals to those in need. MGM will continue to work with Three Square as well as other food banks throughout the city to manage donation intake and food storage.
MGM National Harbor (Oxon Hill, Md.): MGM National Harbor worked with food donor partner Nourish Now to contribute 55,000 pounds of food to community nonprofits such as Nourish Now. The food will provide more than 45,000 meals to Maryland residents throughout Montgomery County and Prince George's County.
MGM Springfield (Springfield, Mass.): MGM Springfield has donated 12,000 pounds to the Food Bank of Western Massachusetts, Open Pantry Community Services and Friends of the Homeless. These donations will provide over 10,000 meals to Springfield residents in need.
Beau Rivage (Biloxi, Miss.):  Beau Rivage has donated 25,000 pounds of food to multiple organizations including Extra Table, Loaves & Fishes, Lord is My Help and the Hancock County Food Pantry for individuals and families across the city. The effort will provide more than 20,000 meals to South Mississippi families who may have suddenly found themselves in need.
Gold Strike: (Tunica, Miss.): Gold Strike has donated 10,000 pounds of food which is more than 8,000 meals to Sacred Hearth Southern Mission.
MGM Northfield Park (Northfield, Ohio): Working with JACK Casino and JACK Thistledown, MGM Northfield Park has donated more than 3,000 pounds equal 2,500 meals of food to the Greater Cleveland Food Bank, offering support to the Northeast Ohio community. They are continuing to donate throughout the week.
MGM Grand Detroit (Detroit, Mich.): To provide critical help to the city, MGM Grand Detroit has donated approximately 15,000 pounds of produce and dairy products to Forgotten Harvest, a food distribution channel equal to 12,500 meals. MGM Grand Detroit also donated 3,000 gloves to medical professionals in the City of Detroit.
Borgata: (Atlantic City, NJ):  The Borgata has donated more than 35,000 pounds or about 30,000 meals to the Boys and Girls Club of Atlantic County and to the Community Food Bank of NJ.
Empire City:(Yonkers, NY):  Cariats of Port Chester NY received approximately 25,000 pounds of food from Empire City which equals to 20,000 meals.
ABOUT MGM RESORTS INTERNATIONAL
MGM Resorts International (NYSE: MGM) is an S&P 500® global entertainment company with national and international locations featuring best-in-class hotels and casinos, state-of-the-art meetings and conference spaces, incredible live and theatrical entertainment experiences, and an extensive array of restaurant, nightlife and retail offerings. MGM Resorts creates immersive, iconic experiences through its suite of Las Vegas-inspired brands. The MGM Resorts portfolio encompasses 29 unique hotel and destination gaming offerings including some of the most recognizable resort brands in the industry. Expanding throughout the U.S. and around the world, the company recently acquired the operations of Empire City Casino in New York and Hard Rock Rocksino in Ohio, which was rebranded as MGM Northfield Park. In 2018, MGM Resorts opened MGM Springfield in Massachusetts, MGM COTAI in Macau, and the first Bellagio-branded hotel in Shanghai. The over 80,000 global employees of MGM Resorts are proud of their company for being recognized as one of FORTUNE® Magazine's World's Most Admired Companies®. For more information visit us at www.mgmresorts.com.
SOURCE MGM Resorts International
Playtech Casino launches with bet365 in New Jersey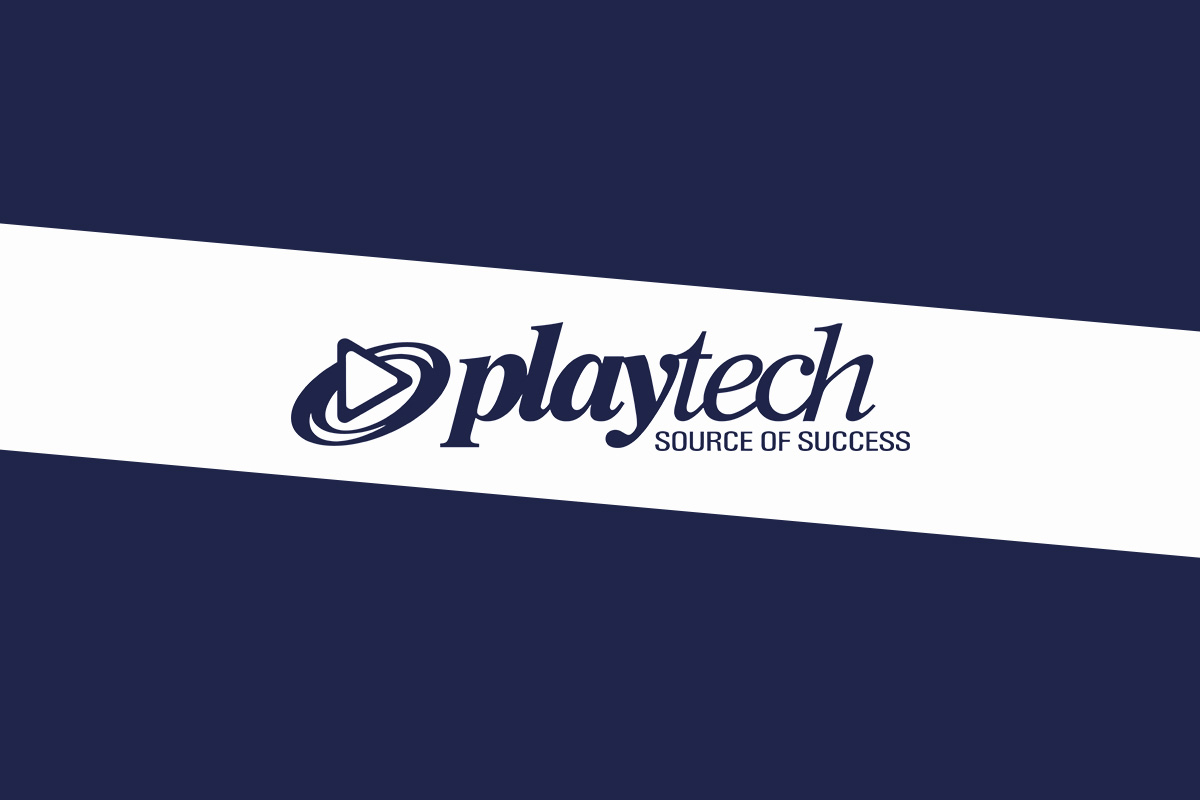 Reading Time:
< 1
minute
Playtech, the world's leading gambling technology company, today announces it has launched its award-winning Casino content with long-term strategic partner, bet365, in New Jersey.
The launch sees bet365 go live with a selection of Playtech's best-performing games including Playtech classics like White King, Great Blue, and Frankie Dettori's™ Magic Seven.
The partnership marks the first step for Playtech into the US market, with plans to partner with more New Jersey operators in the coming months. This follows Playtech securing regulatory approval for the market just last month. Playtech has also started the licensing process in other US jurisdictions.
bet365 entered the New Jersey market in 2019 and has since been providing its sportsbook and online casino to customers in the state.
A bet365 spokesperson, said: "We're excited to partner with Playtech in order to expand our content offering to the US market. Given the range and caliber of Playtech's content, being first to market it is a real differentiator for our platform. We look forward to developing upon our already solid partnership as we continue to grow our Casino offering."
Shimon Akad, Playtech Chief Operating Officer, said: "This is a significant moment for Playtech and our development in the US. Launching Playtech's software in the US is a landmark, and we are very pleased to be taking this step with one of our most trusted partners in bet365. With more titles and content launching in the coming weeks and months, there are exciting times ahead. This launch also serves as a prime example of our commitment to partnering with leading operators to bring leading software services and great content to new and growing markets."
Michigan's Sports Betting and Online Gambling To Bring $650M In First-Year Revenue, According to MichiganSharp.com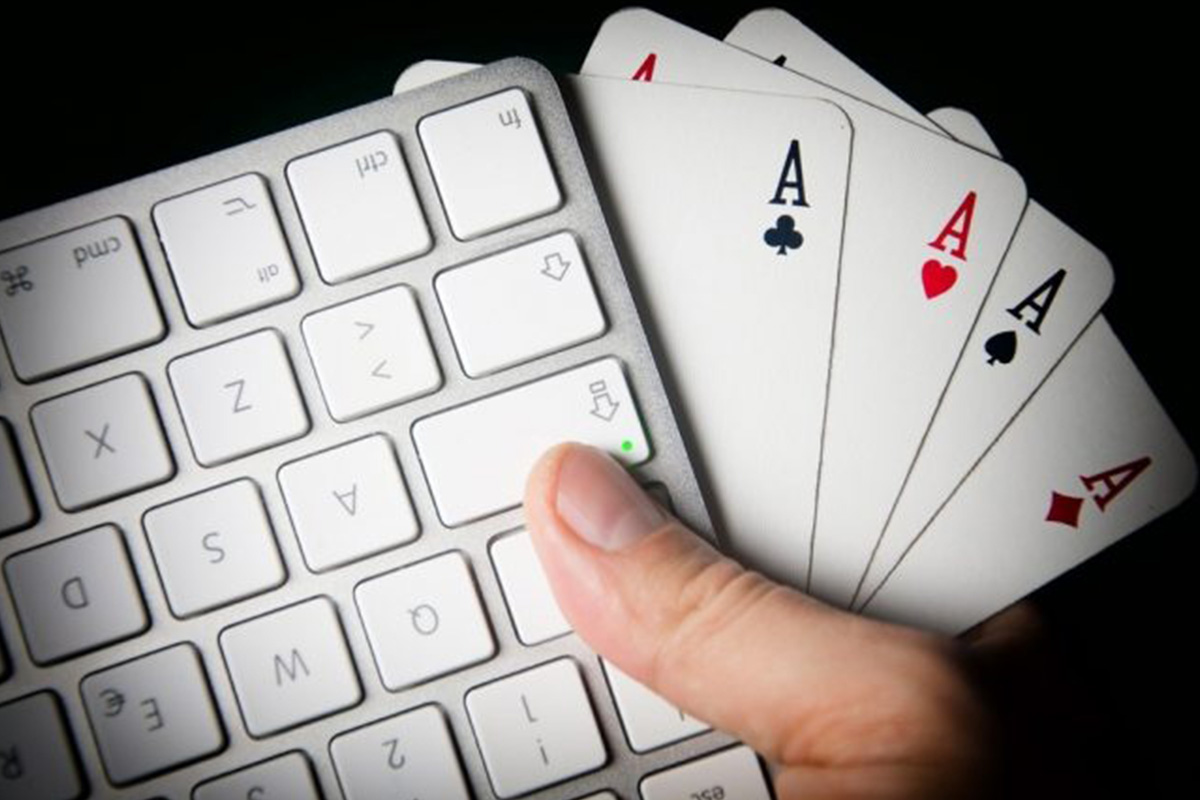 Reading Time:
2
minutes
Sports betting and online casinos could produce as much as $93 million in first-year tax revenue in Michigan, according to projections from MichiganSharp.com.
The first of Michigan's online sports betting and casino platforms might launch by the end of 2020. This sets the stage for Michigan to become one of the top online gambling states in the U.S.
Competitive State Tax Rates Make for an Online Betting Hub
Gross revenue from sports betting, both online and retail, will be taxed at 8.4% from the state. Detroit's three commercial casinos pay an additional 1.25% city tax.
Michigan hosts 26 land-based casinos, all of which can be expected to offer sports betting and online gaming to the state's 10-million population at some point.
"All of the pieces are in place for Michigan to become a major hub for sports betting and online gambling," said Geoff Fisk, analyst for MichiganSharp.com. "Virtually all of the state's casinos should want a piece of the new market, especially with the attractive tax rates."
By comparison, New Jersey taxes land-based sports betting at 9.75% and online sportsbooks at 13%. Indiana's online sports betting tax is levied at 9.5%, while Pennsylvania taxes sports betting at 36%.
State lawmakers passed House Bill 4916 in December 2019, which legalized both retail and online sports betting. The bill also brings online casinos and online poker to the state, setting the stage for Michigan to become one of the biggest legal online gambling markets in the US.
All 26 of Michigan's retail casinos can apply for sports betting and internet gaming licenses through the Michigan Gaming Control Board. In a situation unique to Michigan, the state's three commercial casinos, as well as the 23 tribal casinos, are eligible to offer internet gaming.
Online sports betting has proven massively successful in Pennsylvania and New Jersey. In both states, online wagering accounts for more than 80 percent of total sports betting revenue.
First-Year Revenue Projections of $650M, According to MichiganSharp.com
MichiganSharp.com projects that the state could bring in as much as $400 million in total first-year sports betting revenue, producing $33.6 million in tax revenue for the state.
"Mobile wagering should be the major revenue driver for Michigan's sports betting market," Fisk said. "The convenience and ease of access of online sports betting opens up a whole new world of opportunities for both bettors and sportsbook operators."
Online casino and poker revenue will be taxed at 20-28% from the state, using a tier system dependent on earnings. MichiganSharp.com projects that online casinos and poker could earn as much as $250 million in first-year operations, bringing in a possible $60 million in tax revenue.
MichiganSharp.com projects that total revenue from sports betting, online casinos, and online poker, could earn $650 million in year one of operations, resulting in $93.6 million in tax revenue for the state.
For more analysis and news on the latest developments in Michigan's legal gambling industry, visit MichiganSharp.com.
SOURCE MichiganSharp.com
EveryMatrix recruits Erik Nyman to establish US presence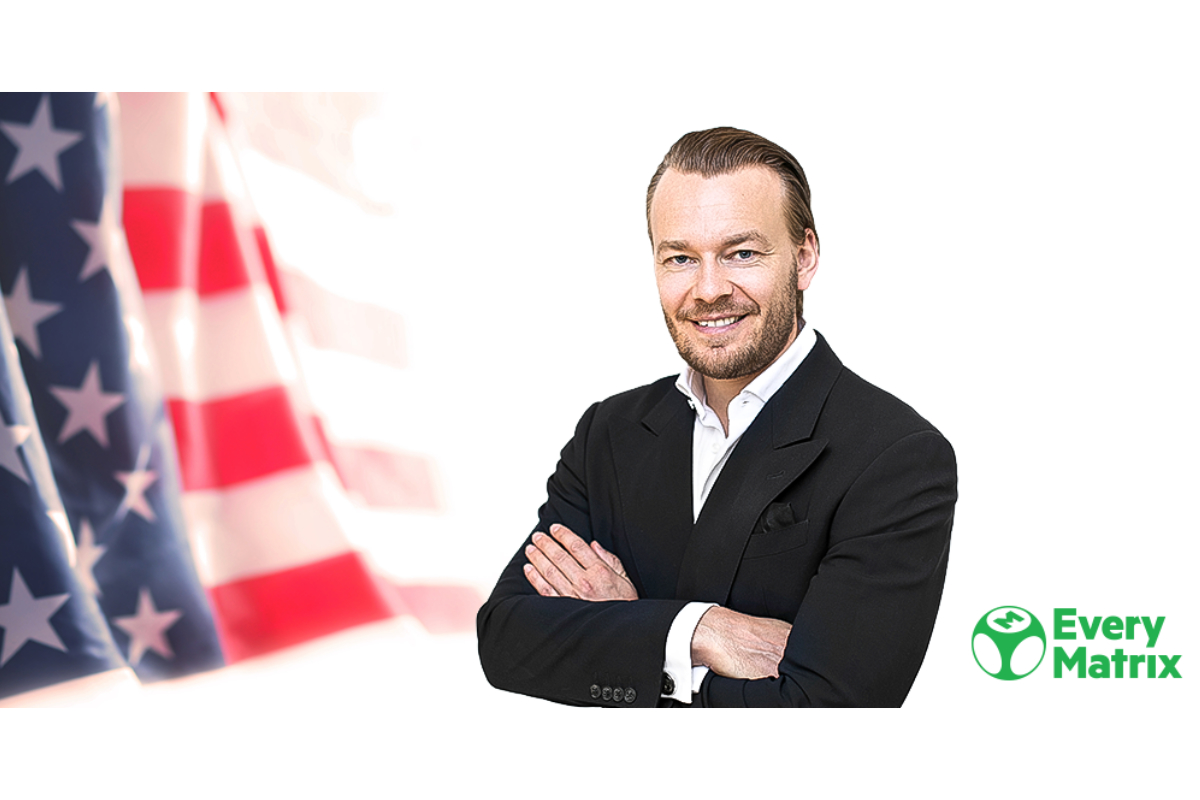 Reading Time:
< 1
minute
Technology provider EveryMatrix recruits iGaming executive Erik Nyman to join its Leadership Team and lead the opening of the company's first US office.
Erik Nyman will lead EveryMatrix's expansion in the US market by building the organization as President Americas. With over 10 years of experience in the online gaming business, Erik is specialized in new market entries and strategic deals. His leadership and business acumen played a pivotal role in establishing NetEnt in the US.
CasinoEngine, the company's iGaming and Integration Platform, will be the leading product for the expansion, following its massive success in several European markets.
Ebbe Groes, Group CEO of EveryMatrix, comments: "Expanding into the US is the next step for the organization. We have a strong European presence, very experienced teams, premium products on both casino and sports, so tackling more regulated markets is a logical strategic move for us.
"I welcome Erik to our team, and I personally admire his skills, experience, and determination. I am delighted that we can attract such talent in our Leadership Team. Erik will make our entry considerably more effective and successful."
Erik Nyman, President Americas at EveryMatrix, says: "EveryMatrix offers the largest variety of products and functionality in the online gaming business. Their platform, entrepreneurial spirit and people have enabled their success, which has accelerated over the last years.
"Today EveryMatrix is among the leading turnkey suppliers in our industry. Success in the US requires great product, dedication and the ability to establish strong beneficial partnerships. The organization possesses all of those qualities, and I am very honoured to lead their expansion into the US and Americas."