Exclusive Q&A with Dejan Orlac, Head of Design at Royce&Bach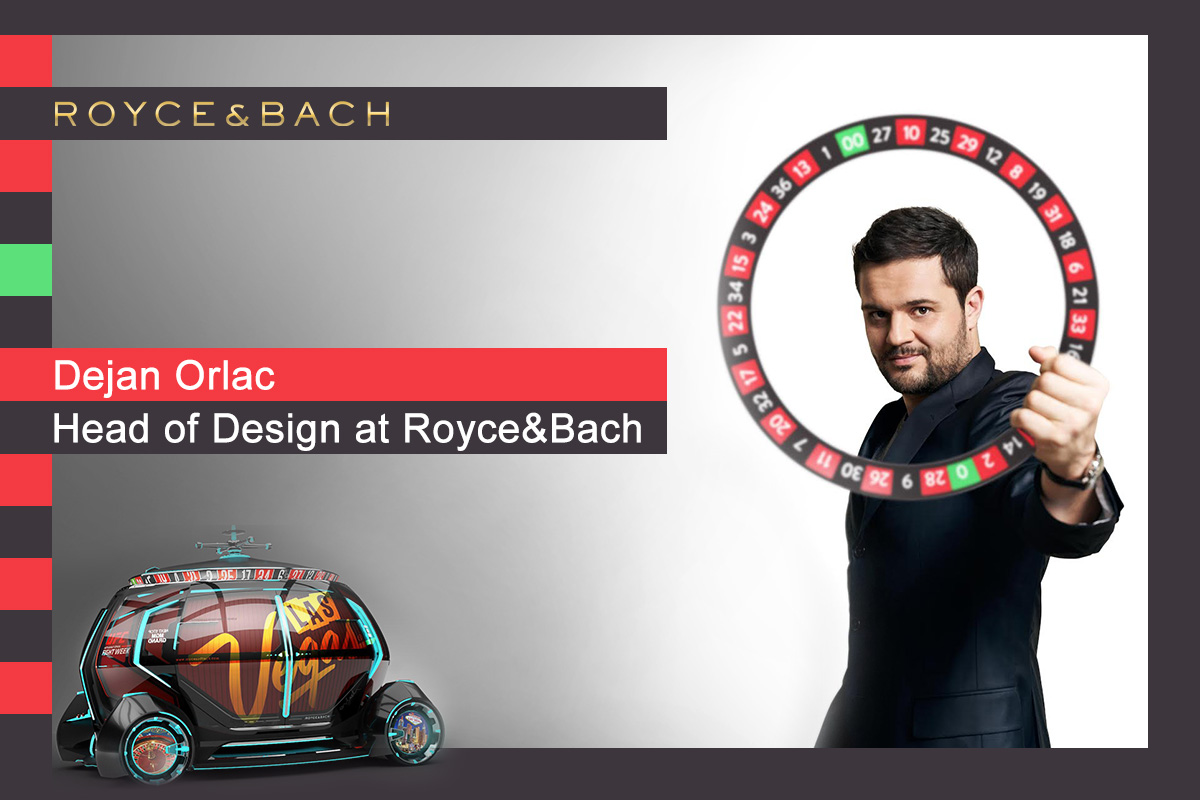 Reading Time:
6
minutes
Let's start from the beginning. Your beginnings, that is. Our readers love to learn more about top professionals and their life. Tell us more about yourself.
I was one of those kids that knew what he wanted to do from early on. That is to turn problems into elegant solutions through design. I loved drawing anything that moved, either on wheels, through the air or, underwater. My passion led me to the Academy of Arts and Design in Ljubljana, where I studied Industrial Design. After a successful study, I moved to London to pursue my appetite for design at the Royal College of Art, studying MA in product design. I never finished the course as I found myself in front of a new challenge in the gaming industry. It was an opportunity I couldn't refuse. I became a partner and head of design at the original Royce&Bach company. One thing led to another, and soon I was playing a part in launching the online casino platform called Oryx Gaming. We planned, developed, and designed a complete library of over 40 slot games, online roulette games, and poker games. We also designed all interfaces and the whole front end that enabled the launch of the product.
It was enough. I needed a break from the gaming environment and embarked on a new adventure. I was designing different products in various industries, from toys to phones and anything in between. I worked on projects for many high-end brands like Burberry, Coway, Panasonic, LG, and many others. It was a valuable learning experience that allowed me to reflect on the gaming industry that gave me the start. It is funny how I came back full circle and decided to focus on the gaming industry again with more specific goals.
Perhaps the first time you made your mark in the industry was by launching Archipelago 8 electronic roulette. Tell us about that experience.
Before starting the journey with Royce&Bach, I was already designing online casino lobby's and games for Playtech, and other casino providers. It gave me significant knowledge and confidence for my next adventure. Royce&Bach was an incredible opportunity for a 22-year-old boy. I worked and learned from some of the most intelligent people in the industry. The company had a clear goal and product vision; to disrupt the gaming industry with a better approach to a customer and user experience. The design was our first bet. Our first presentation of the Archipelago roulette was in 2007 at ICE in London, and the interest was overwhelming. However, it came with its fair share of challenges. After the show, we realized we need to go back to the drawing board and make changes to the design, construction, and implement additional feedback from potential buyers. And we did. The plan hit home with the Asian demographic, and shortly after, we started shipping our first products. Soon we proudly installed our roulette in the MGM Grand Macau.
You were involved with gaming product designs when you were working in Orlach Design? Could you tell us about some of the designs that you were associated with?
Orlach design is my own design company. Through Orlach design, I designed products, concepts, user interfaces, and other innovative solutions for many well-known international companies. I also worked directly with leading design studios helping them with their projects. Together we worked on products for beverage brand Budweiser, JSP and Keeler. I also designed the new UI for the ROXI home music entertainment system and worked on many projects at Burberry. It was interesting to be part of the TV brand campaign for Peugeot or cooperate on developing sets for Garnier TV commercials. Through Orlach design, I worked on many projects in healthcare tech, scientific, industrial, high spec and toy industry, interiors, and furniture design. It enabled me to receive international recognition and win the awards such as Red Dot Design award Concepts and Core77 Best Of Design.
You were also part of some innovations like a digital market place of 3Dprintable industrial designs. How did it go?
The 3Defied project is a digital platform with a professionally created consumer level 3d product content. Through 3Defied, designers, design companies, and prominent brands can connect and sell their work. The end customer is the owner of a 3d printer or a regular customer who prints the content through outside vendors. It is my "pet" project. I strongly believe in it, and it is something I am very passionate about. Unfortunately, due to ongoing gaming projects, 3Defied is currently on the backburner.
What about your present company Royce&Bach? Tell us about your areas of expertise, ongoing projects and clients.
Our passion is to create innovative gaming products that add value to players, operators, and casino vendors. Through strategic, industry-informed, and innovation-driven design, Royce&Bach strives to enhance players' experience and maximize operators' return on investment. We design all kinds of online and land-based casino-relevant experiences and equipment. Electronic roulettes, slot machine cabinets, player terminals, user interfaces, and casino games are just a few of many products we designed for our clients. Ultimately Royce&Bach uncovers hidden potential and delivers innovative products that exceed our client's expectations.
We are currently working on several fascinating products. My team is designing a new slot machine and a new automated roulette for a renowned retail casino gaming company. A well-known international brand hired us to design real room interiors for their live virtual games. For them, we are also conceptualizing new games that are either more immersive or integrate the brand on a different level. Demand for digital products is rising, and we are looking forward to developing that side of the business as well.
Could you explain the design process and its various stages from concept to manufacturing?
We must maximize the ROI for investors as well as enhance the entertainment experience for our players.
I want to think that I am in the process of developing our "patented" approach to the challenges of designing for the gaming industry. We based our approach around understanding specific players' psychologies. We want to know what triggers their senses, what gets them into "the zone," how they associate themselves with the product and, how they perceive a machine design as their winning tool.
First, we dive deep into research to uncover and identify the specific opportunities associated with the client and focus on solving those through product design. Through fieldwork, we talk to all parties involved in the product lifecycle. We also learn from previous research in our industry. Works from Natasha Dow Schüll, Roger Thomas, and Bill Friedman are an essential base for further actions. After we gather all relevant information, we create a design brief which we use throughout the development process.
Next, we move to the "concept design phase," where we propose a variety of ideas for product design. We review them with our clients and together select the winning horse. Sometimes we choose several concepts and develop them further. I like to say that those are our horses in the race, competing against each other. After the race is over, we end up with a winning horse, which becomes our winning concept.
Now it is time to optimize our design. Together with our clients, we review the ergonomics, add further technical input from the engineering team, and, overall, create a winning proposal. What follows is finalizing colors, materials, and finishes (CMF), preparing renderings, models, and mock-ups for presentations. The result is a product that makes our clients proud and excited about the future.
You have worked with a lot of start-ups and helped them get ahead. What are your views about start-ups in the gaming industry in general. Pros, cons and general advice, if any?
In my view, many companies developing gaming solutions, underestimate the financial investment, and the time needed to create a successful product. Due to gaming-related legislation and strict certification processes which differ from country to country, the process is more complicated in comparison to the mainstream entertainment business. Also, the industry is small, everybody knows each other, and the competition is ruthless. That creates a unique set of challenges for any start-up that wants to thrive in our industry.
Collaborate with someone who can think and work outside perceived limitations. It can uncover hidden potential you never knew was there. Do your research, look deep to avoid surprises later. Design to attract, impress, and satisfy. Be different. It will help you stay on track and continuously evolve in the ever-changing gaming environment. Design is the best tool to explore new opportunities, adapt, and plan for the future. Design is also your best bet in the product development journey to success. It's an investment that pays back double, at least.
What are the challenges and opportunities that you find in the gaming industry in terms of design?
Planning design for any gambling solution creates challenges on many levels. First, the product design must be fit for the manufacturer and easy-to-operate for the vendor. The vendor is the actual buyer who has to service and maintain the product. Second, players require much understanding. They expect to receive a completely different user experience than the vendor. Both use the same product but on different levels and have different requirements. Satisfying both is very challenging. That generally makes products complicated to design and produce because they're often required to do too much at once.
The gambling market is also continually changing. It needs to adapt to new generations of players through technology, better research, and innovation. That presents a multitude of design pathways that can open up opportunities to create innovative designs that amuse existing players or attract new ones.
Final question. With a number of gaming product manufacturers employing in-house designers, what value additions can an external designing firm provide?
If you want to stay ahead, you need to collaborate with someone who can work outside perceived limitations. The in-house design team usually has plenty of work supporting ongoing business demands. That is why it's essential to include outside professionals who are well informed overall and have cross-industry experiences to come up with fresh ideas. Flexibility, free-thinking, insight, and the quality of specialized people enables our clients to offer products that exceed expectations. Most everyday consumer products that we use were conceived and designed by external design studios. Big corporations rely on smaller companies. A lot of talented and skilled people will instead work for a smaller studio than a corporation.
Q&A with Boris Chaikin, CEO of Soft2Bet on the Swedish market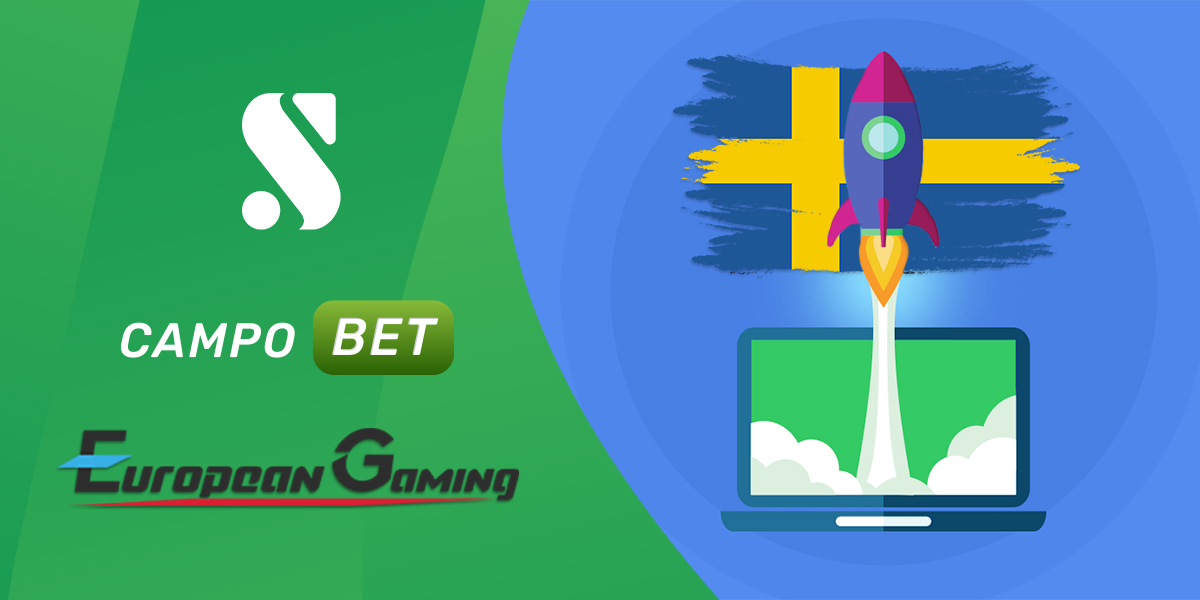 Reading Time:
2
minutes
With the arrival of Campobet in Sweden, this is Soft2Bet's second website launched in the region. Why is it such an important market for our industry?
B.C.: Sweden was always a desirable territory for us as we knew gambling was a beloved tradition in its communities. We were happy that the Swedish government decided to adopt a law to further regulate the industry as it offered us a great chance to showcase our product to Swedish customers.
Having conducted thorough research of the market we made the decision to apply for the Spelinspektionen licence. This market is filled with strong competitors vying for the attention of demanding players, which has led to both technological advancement and cutting-edge content development.
These challenges brought a strength to our product, and with the success of YoyoCasino proving we are on the right track; we knew now was the best time for us to bring our cutting-edge sportsbook  to Sweden.   
What does Soft2Bet bring to the Swedish market and how does it differentiate from its competitors?
B.C.: Our main aim is always to provide users with products of the highest quality, and it's why we carefully selected our websites with this market in mind. . YoyoCasino and Campobet are both very successful projects in their own right and are now both hugely popular with our Swedish customers, so the decision we made was certainly the correct one.
YoyoCasino has a wide variety of slots, live casino, poker, and blackjack games, and the recently launched Campobet is the perfect companion to the brand, offering sports fans the opportunity to place bets on both live and virtual sports. Customers can bet on all the Swedish sporting fixtures, along with the world's top leagues and championships and a extensive selection of other sporting events.
However, the diversity of our offering isn't the only thing that separates Soft2Bet from the competition. Our professional customer support service differentiates us from other brands by being available24/7, giving clients access to native speakers who are available to help and answer questionsat any time.
Alongside that, we provide security. Our clients are given the opportunity to create an account using the Pay'n'Play option via Trustly, which establishes credibility among our customers.
What do you envisage for the future of the Swedish market, and do you have plans in place to further enhance your presence across the Nordics?
B.C.: The region is becoming more and more competitive , and companies should be constantly thinking of new ways to innovate while strictly adhering to the guidelines laid out by Spelinspektionen.
Swedish customers deserve additional exciting projects and Soft2Bet has plentyof them on the horizon. However, we won't just be limiting our growth to the Swedish market – our team is currently working hard on obtaining another licence in the Nordics, but those are plans we're keeping close to our chest.
SoftSwiss Game Aggregator grows three times in a year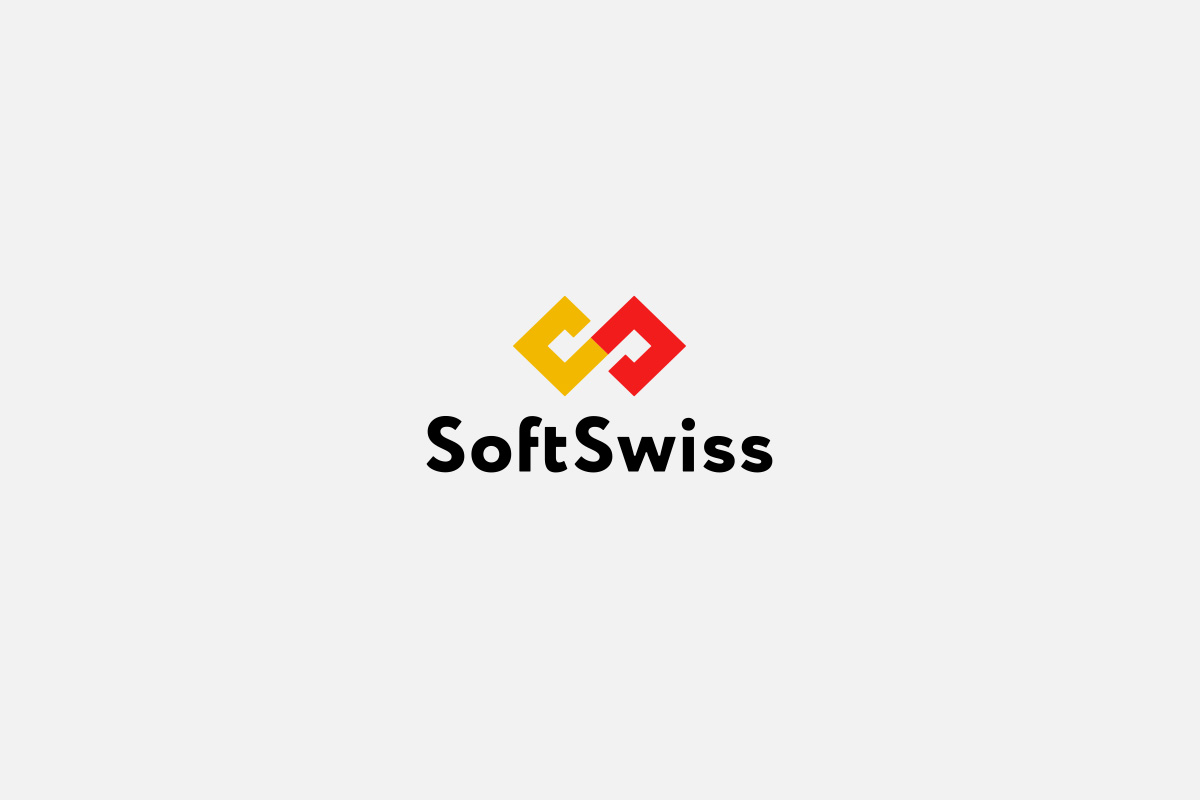 Reading Time:
3
minutes
SoftSwiss Game Aggregator is growing at an amazing pace. Over the year, the amount of bets has tripled and the number of games increased threefold. Max Trafimovich, the CCO of SoftSwiss told about the uniqueness of SoftSwiss Game Aggregator, entry to the Maltese market, and plans for the future.
What is unique about the SoftSwiss Game Aggregator solution?
The first thing to note is ​unified technical integration that allows access to dozens of game providers after only one-time integration with the Game Aggregator. We have established warm relationships with the most popular casino game providers. It allows our clients to quickly start a business and save hundreds (or even thousands) of development hours, which would be needed for contracting, integration and API connection.
The second advantage is a ​unified support center which provides a single entry point for solving absolutely any issues related to game content. SoftSwiss team assists at each step of integration and, working together with game content partners, provides ongoing technical support after the games go live. It greatly simplifies our client's business management.
The next point is ​royalty for the game ​. SoftSwiss has some of the best market conditions. We always strive to achieve the most favorable conditions with game providers, which allows our clients to reduce costs than if they work directly with game providers.
For the time being, we have earned the trust of such major brands in the gambling market as Bitstarz, Playamo, who use not just Game Aggregator but our core platform, also worth mentioning 1xbet, Favbet, Pokermatch…In total, we provide games for over 300 domains.
How does the SoftSwiss aggregator differ from others?
We have a strong development team and a powerful technology stack. We are constantly scaling the product to keep up with growing loads. But answering the question, I would focus on something else.
Softswiss Game Aggregator has a unique customer service model, which differs from competitors. We provide the best service on the market and these are not just words, this is our ideology, what SoftSwiss strives for. Being close to the client, ahead of his needs, acting as flexible as possible – these are the main principles the company based, which in turn allow our customers to operate their projects as efficiently as possible. Our strategic goal is to strengthen the position of the Softswiss Game Aggregator on the market, surprise with the level of service and provide customers with the opportunity to verify this in practice.
What about the selection of games SoftSwiss Aggregator provides at the moment?
Over this year the aggregator was enriched by more than 30 new providers, among the key deals are such companies as Quickspin, Relax Gaming, Push Gaming, Playtech and Novomatic AKA Greentube. Recently we added Red Tiger and Pragmatic Play's Live Casino suite of games.
To date, our portfolio consists of over 60 game vendors including BGaming – SoftSwiss's game dev studio, which is available through the Game Aggregator. In total it's more than 10,000 games to choose from. But it's not about the size – it's about the quality and stability of our software.
How did the volumes of bets change since last summer?
I was anxious for this question to come! The monthly volume of bets has TRIPlED since June 2019. We are proud that this May we exceeded the monthly bet volume of 2 billion euros. It is just a warm-up!
What are the plans for the future development of the Aggregator?
One of the major upcoming events is that in August, the Aggregator will enter the Maltese market. It is a momentous milestone that will contribute to a further increase in the customer audience. Among the main priorities to integrate more niche content for local markets. Then we are going to look for the next big stars: several interesting game studios that are planning to add will have a significant effect in the next 2 years.
The main goal we are confidently heading is to increase the number of clients at least 2 times. At the same time, we have no goal to increase the number of connected game providers. New gaming studios are constantly contacting us. Our principle is better fewer providers, but quality service that takes online casino management experience to the new level.
Exclusive Q&A with Si Crowhurst, VP Vungle Creative Labs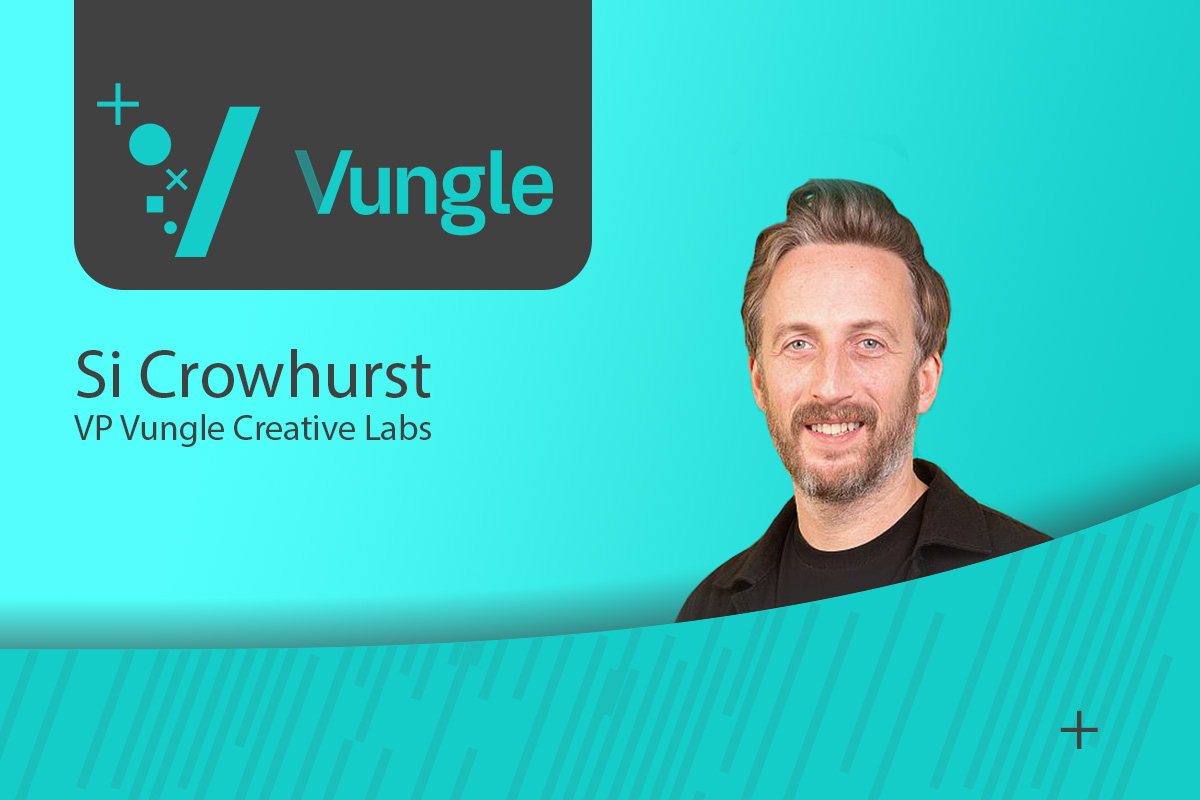 Reading Time:
5
minutes
We usually start with a brief introduction. Could you tell us about yourself and your current role in your organization?
S.C.: At Vungle, we strive to transform how people discover and experience mobile apps. Our goal is to be the trusted guide for growth and engagement, helping our clients optimise ad performance by creating and rapidly adapting ads that maintain user experience. As the VP of Vungle Creative Labs, I lead the charge on creating data-optimised content to drive engagement and increase returns for publishers and advertisers, ranging from indie studios to powerhouse brands.
Vungle Creative Labs' secret to success is the multidisciplinary DNA of the team that combines creatives, technologists and data analysts. We're constantly advancing our creativity and automation platform for custom creative, using data and machine learning to ensure our clients are on the leading edge of mobile advertising.
The main focus of this interview is Vungle's joint initiative with the WHO/UN Call Out to Creatives to Help initiative – for creating ads and in-app advertising for public health awareness. How did this project come up? Who made the first moves?
S.C.: At the height of the pandemic, the United Nations/World Health Organization launched its first ever "call out to creatives to help" and we simply felt that it was an opportunity to create some really impactful work and really live up to our values. In short, we wanted to do our bit. 
The focus of the brief was for designers to create visual content explaining what steps people can take to slow the COVID-19 pandemic and tackle harmful misinformation campaigns. In a modern-day 'Rosie the Riveter' effort, we pooled our design talent, data analytics and gaming expertise and set to work creating a series of playable ads (i.e. interactive ads). Drilling into the principles of gamification, we created ads to drive user engagement around the key WHO messages of maintaining physical distancing and personal hygiene.
Tell us a bit more about the whole thing. Basically, you send health awareness messages just like in-app advertisements. Tell us more about the processes involved?
S.C.: The campaign strategy we developed and sent into the WHO/UN focused on delivering playable or interactive ads that carried a public health message instead of a consumer brand performance ad. The design process was also similar. We know from our wider work that gamification works in in-app advertising because it triggers powerful human emotions – think: the need for achievement, competition and status; the desire for reward etc. – so we applied the same thinking to this context. In one design, people interacting with the ads had to interact with the screen, swiping back and forth for the duration of time it takes to wash your hands before they could continue in their given app. 
What is exactly Vungle's role in it? Do you use your data, testing and research insights to create, place and run the health awareness in-app ads, just like you do in the case of usual commercial ads?
S.C.: After reviewing the UN/WHO's main goals and objectives, we selected the playable ad format as the most effective creative medium. Playable ads are dynamic, non-verbal ads that can transcend language and cultural barriers that could otherwise mean that certain messages don't carry or fall flat. Visual language is a powerful way to drive home messages and encourage positive behaviour. We knew as the weeks of lockdown passed, there had been a significant uplift in mobile app downloads, so this format was really useful given the context. 
The team developed several creative options, choosing to capture the key messages of physical distancing and personal hygiene; some of the most salient health messages that many governments have advocated as fundamentally necessary to the emergency response. We then applied creative testing to learn, scale and adapt the ads at rapid speed to enhance user experience while still achieving engagement goals.
How are the users reacting to these health messages through in-app ads. Are their responses in similar lines as towards the commercial ads?
S.C.: We're delighted to say that the ads have attracted over 36,771,804 million viewers so far, reaching both Apple and Android users in over a dozen countries. Excitingly, the work now also sits in a WHO library of artwork that will be used to educate individuals and communities all across the world as we pass through this global crisis and, hopefully, learn from it for next time. You see the library here: UN COVID-19 Creative Content Hub. In terms of the comparison to commercial ads, the click through rate has been impressive – 55 percent higher than the average click rate for advertising campaigns in apps –, but given the variables involved in the ad content and aims, you can't really compare apples with oranges! 
You recently wrote about monetization strategies for in-app adds during COVID-19 outbreak. How are things going in the in-app monetization front over the last two months? Are the ad engagement and the revenues from in-app monetization going up or down? Would love to hear some stats and observations on this topic.
S.C.: As with every major crisis, the public turns to news and online platforms for information. With school closures and mandatory work-from-home policies, many of us in the industry expected some uptick in the number of mobile games being downloaded, and the initial upsurge post-lockdown was pretty massive. While entertainment advertisers are seeking to leverage this increase in demand and garner extra conversions as a result, it still feels too early to speculate on how things are going in monetisation and how resilient companies will be as we navigate these unchartered waters.
That said, as time goes on, we're likely to see more and more people turning to apps that run on freemium models. This is what happened in China during the lockdown there. With users flocking to apps, it's a good time for mobile marketers to strategically optimise their in-app spend, but we recommend engaging with partners who can really help them navigate this uncertain terrain. 
We focus on the gaming and gambling sector. The real world of sports has come to a standstill, with all the major sporting events getting cancelled. How did that affect the mobile advertising sector? Is there being a case of another door opening when one door is shut?
S.C.: While in-app advertising for sporting and gambling apps has taken a hit, users have transferred their attention to other apps that help tackle boredom, find some fun or, in many cases, manage their anxieties – for example, anecdotally we know that people have been trying to "upskill" with language apps like Memrise or Duolingo. So, the users are still there, but their allegiance to which apps has simply changed. When sporting events start up again (and as we've seen with Premier League football recently restarting), we can expect the sector to see a change in their fortunes. 
We shall conclude with a look into the future. What are the major changes, if any, that we could see in mobile advertising? Our readers appreciate your insights on this.
S.C.: AI continues to shape the future of mobile advertising, with the continued proliferation of machine learning algorithmic and automated bidding products from the likes of Facebook and Google having a strong influence. These technologies are taking control away from advertisers with respect to which target levers to pull in their campaigns and instead decisions are being made based on data. This data includes aggregated intelligence from different industries and markets, as well as billions of consumer data points like key words and searches, device types, and geographic locations – all of which will inform what works best in terms of ad spend and budget allocation.
"Seed" audience data – consisting of users who have already shown their interest by taking actions like clicking an ad or purchasing a product – and creative remain the two most impactful levers for a marketer to influence performance and scale. This has led to considerable investment in creative studios and technology that support the ability to produce massive amounts of creative variants, which can be piped into campaigns for testing. Creative that is adaptive and responsive to user preferences will continue to grow. 
Finally. short-form, video-sharing apps are a huge trend, and have enormous potential to reshape mobile advertising. Because this type of content feels more native – its users self-describe as creators rather than "influencers," developing ways to draft behind it is exciting new territory we need to explore.